If you are Tackling a Kids' Room This Year
A new year is a great time to begin a new project.  I've been getting a lot of questions on here and instagram about details for certain spaces, so this post is full of inspiration and tips if you are looking to tackle your kids' rooms this year!
First up is the favorite Star Wars room.  I just went through the post and updated all the links - so go here to find all the sources and details! The color of the walls here is Rock Candy by Sherwin Williams. (If you want a list of some of my fave paint colors, check out this post!)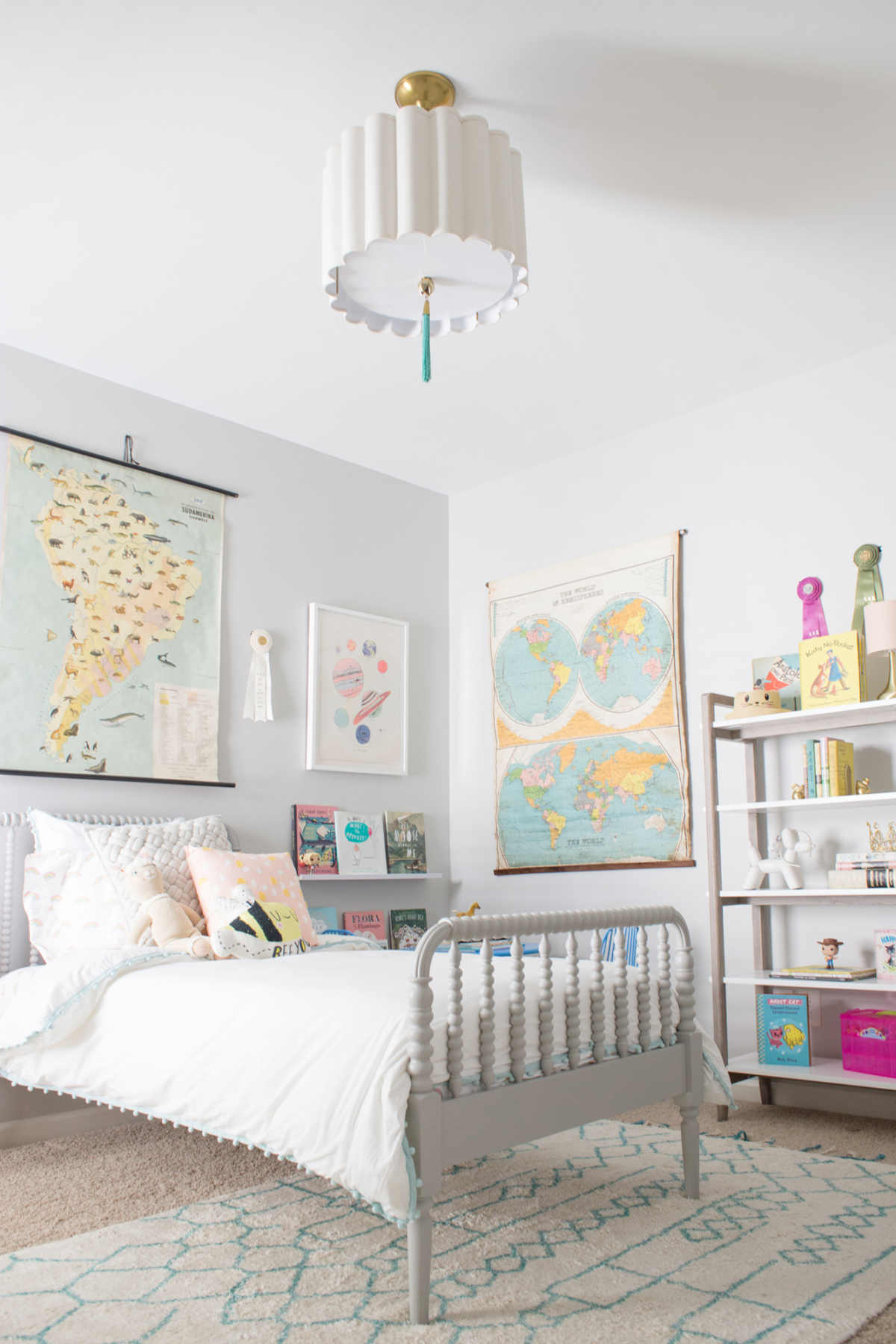 Quinn's big girl room is one of my personal favorites.  I'd love to move in here (this post has all the details!).  Also, note we used a rug on top of the carpet - don't be afraid to try it!  It can make all the difference, and it really grounds the room and lightens up the floor.  I find it best to get a contrasting texture to the carpet; if the carpet is slightly fluffier (as above), get a flat weave rug.  If it's a more tighter weave, get a fluffier rug.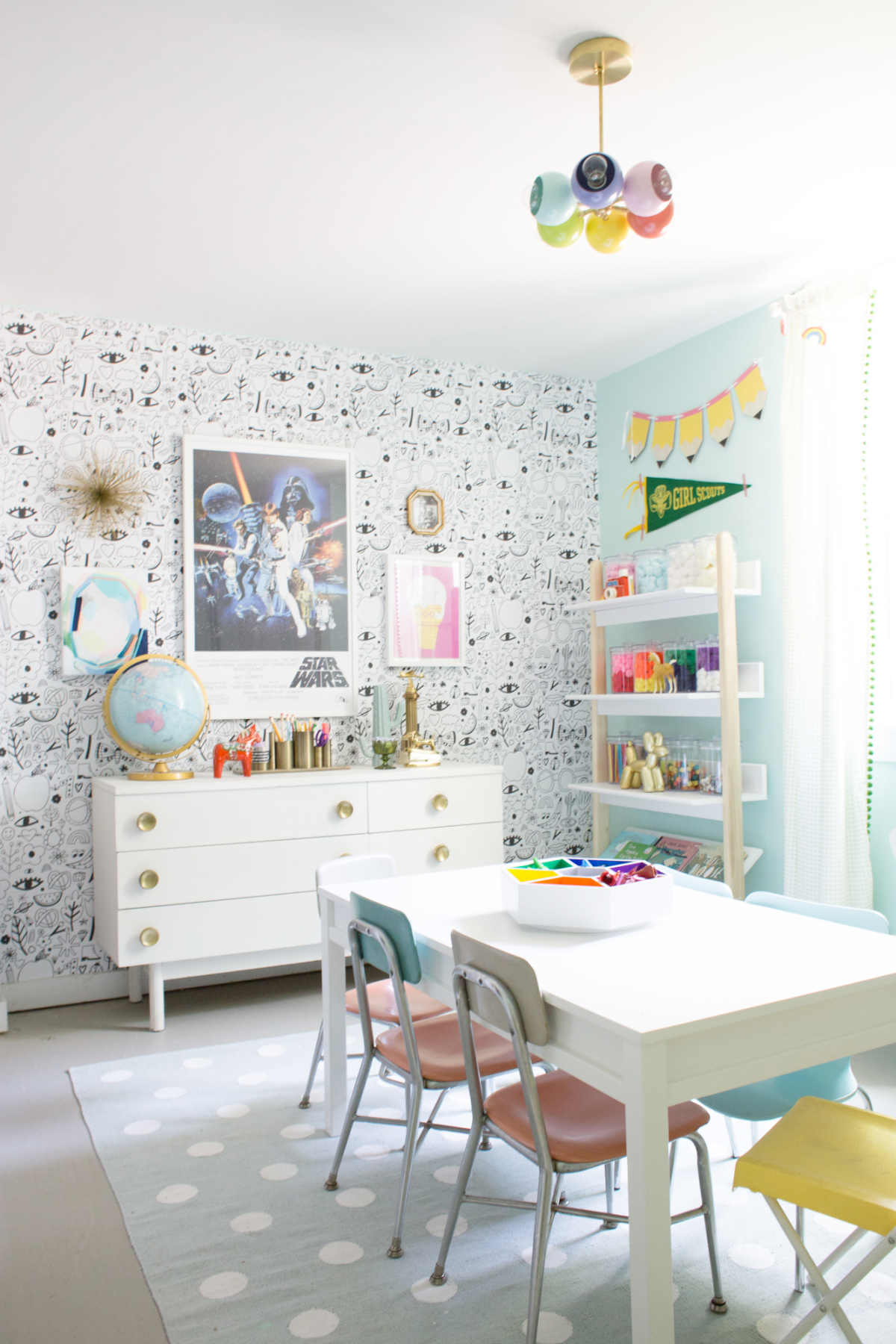 If you are looking to organize a craft space for your kids, check out this post.  This room is one of my favorites in the house, and we have had so much fun in it!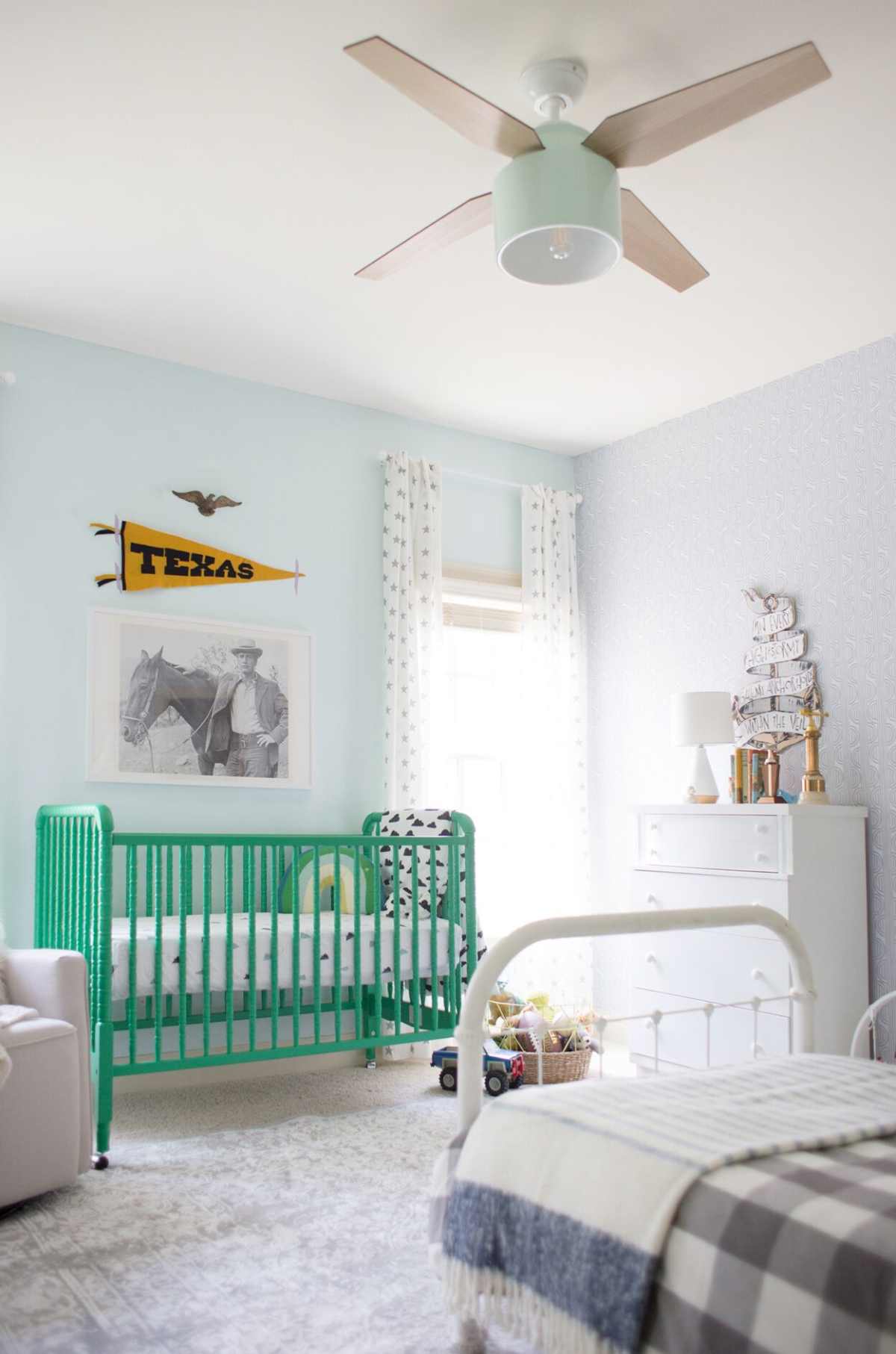 If you are trying to make sharing a room work, check out this favorite nursery for a baby and his big brother.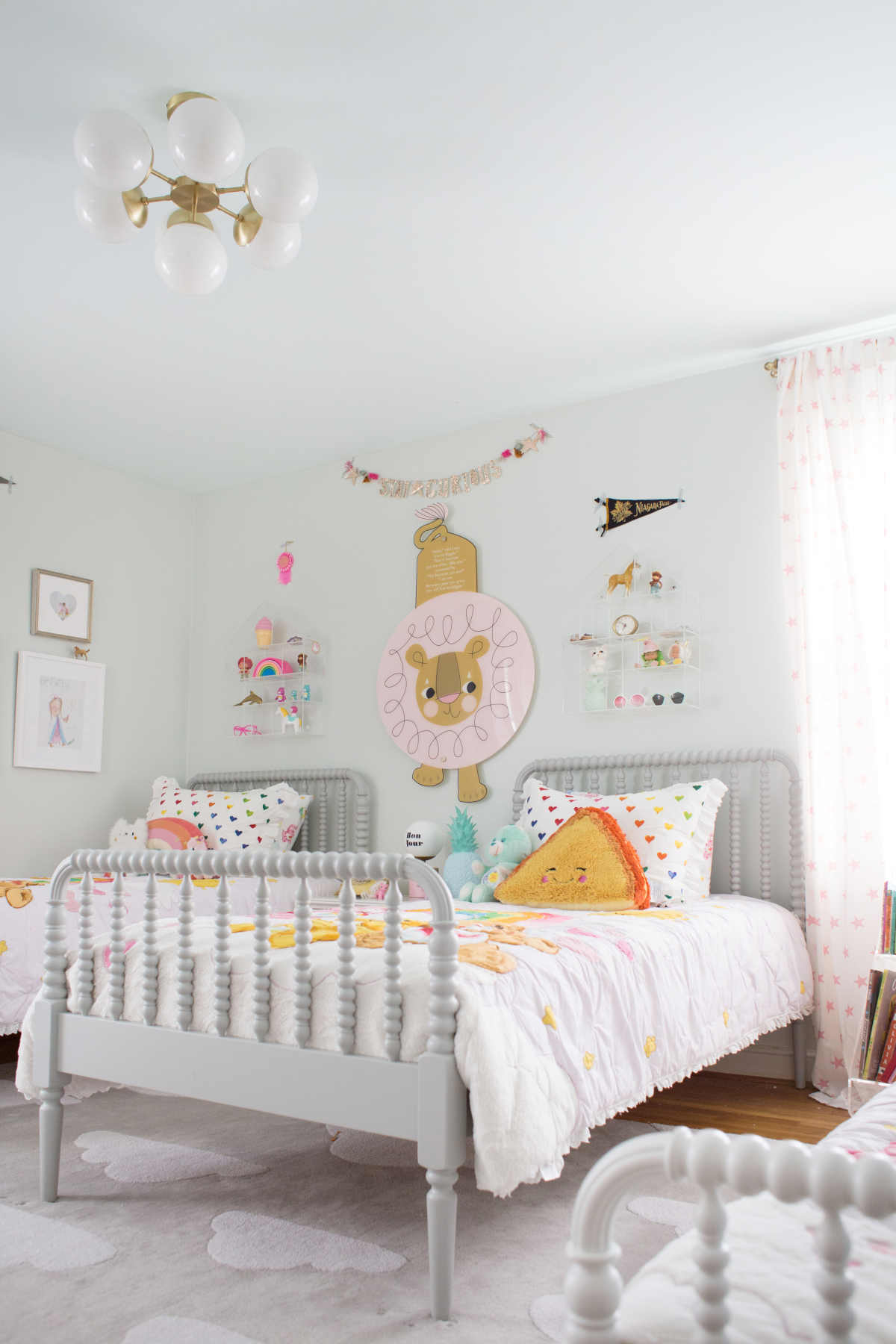 If you want three to share a room, check out this post to see how our three girls share a small bedroom - and it works great!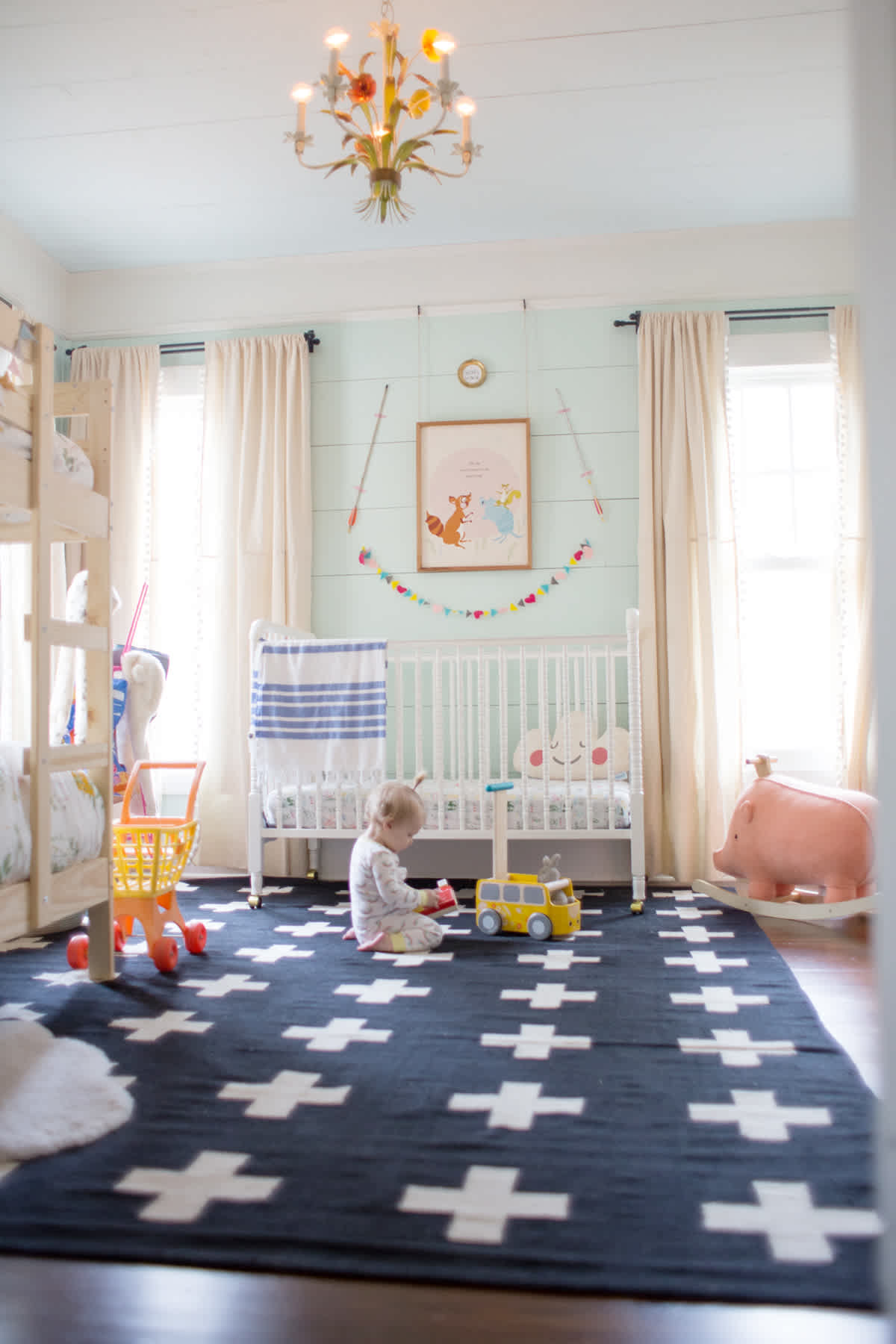 This is another favorite shared room the girls use at the farm. I know the space looks huge in the photos, but it's really a small space; the 9' ceilings certainly help, but the bunk beds provide plenty of play space on the floor!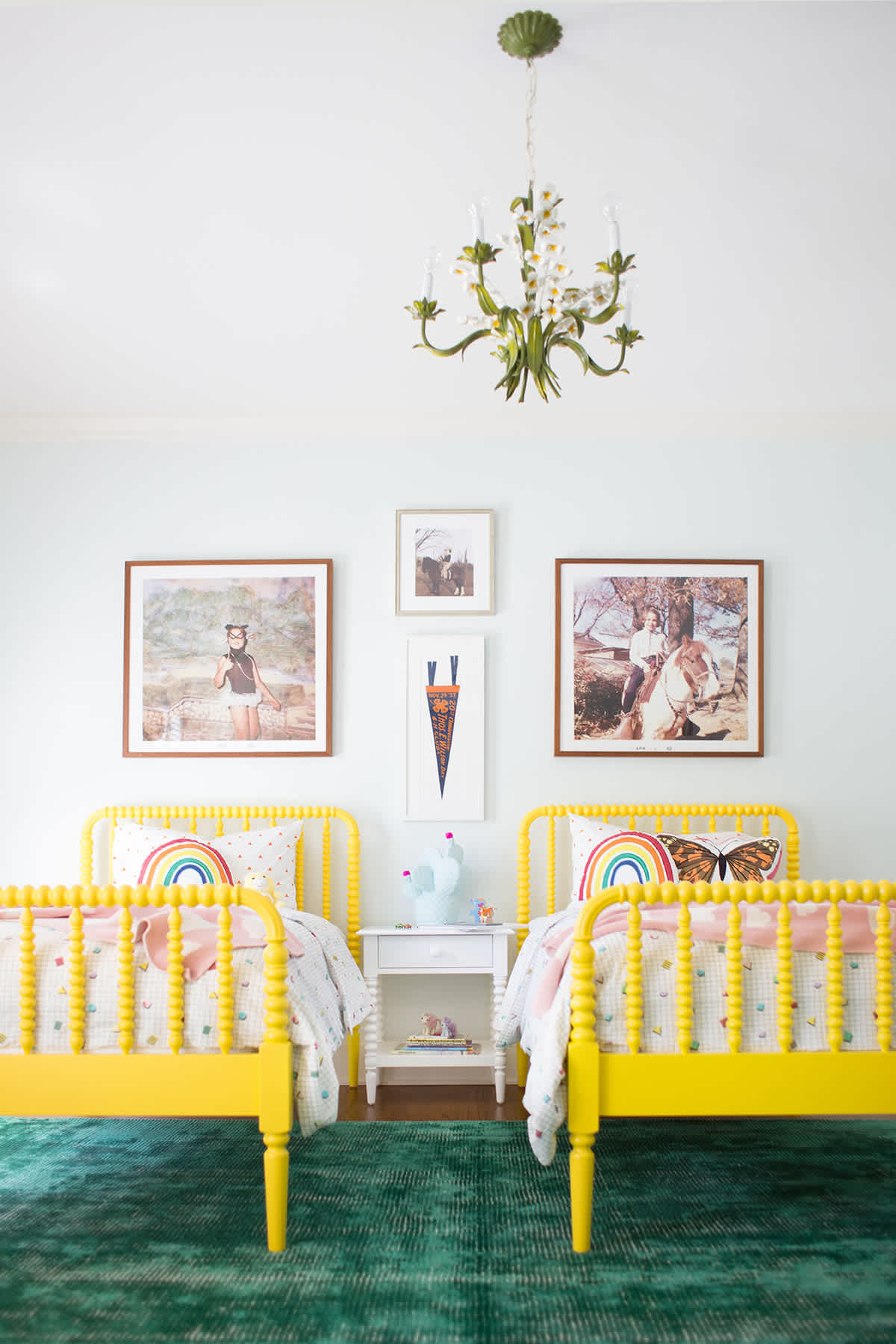 This room is a fun play on a primary palette, and those cheery yellow beds make me so happy.  Find all the details here.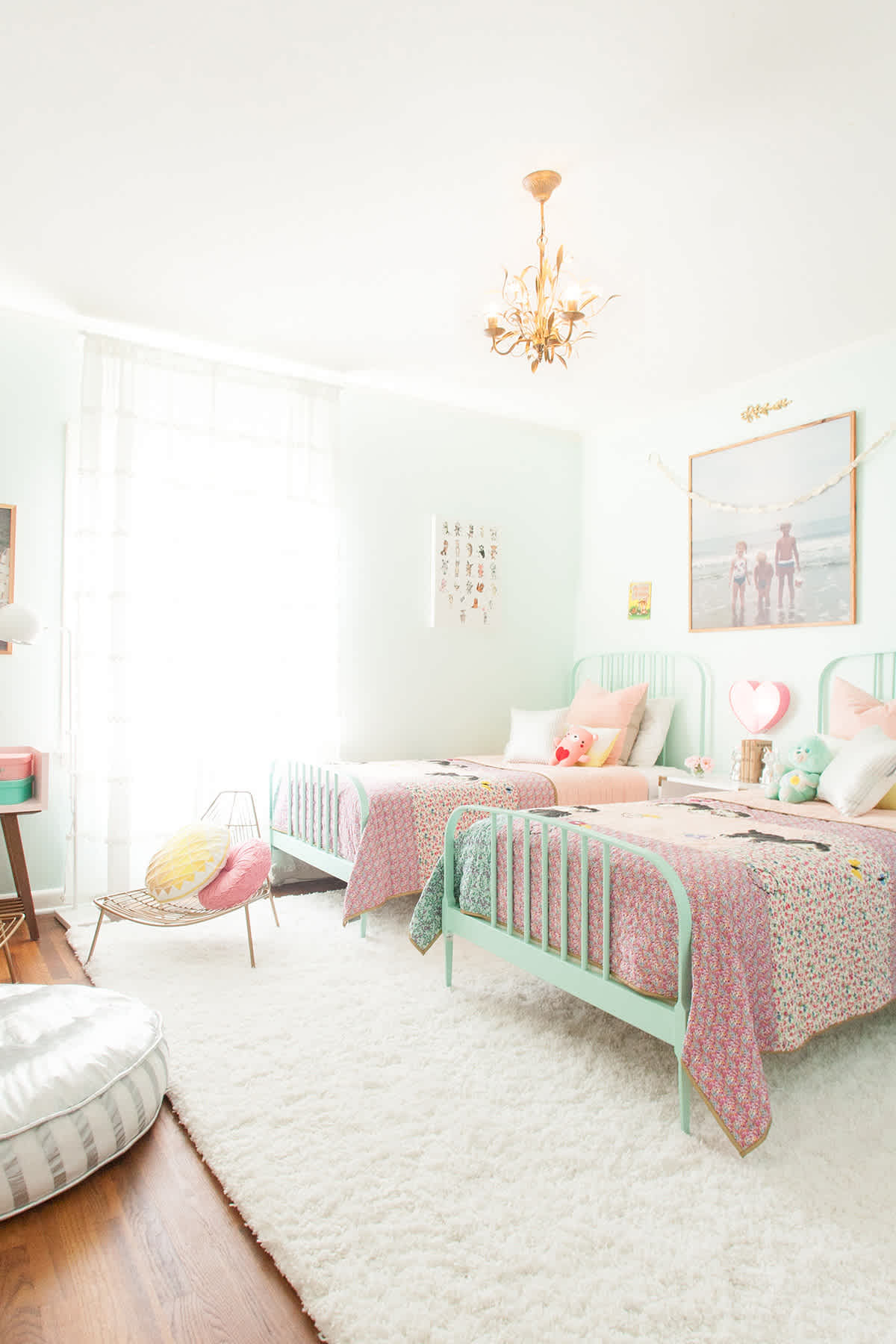 Lastly, this room is always a favorite - check it out here!  This wall color is Irish Mint by Benjamin Moore - it's super pretty and subtle, and is perfect for a small room, or a space that doesn't get a ton of light.
I'd love to know what y'all are working on this year - and let me know if you have any questions!