shared room for two kids + a baby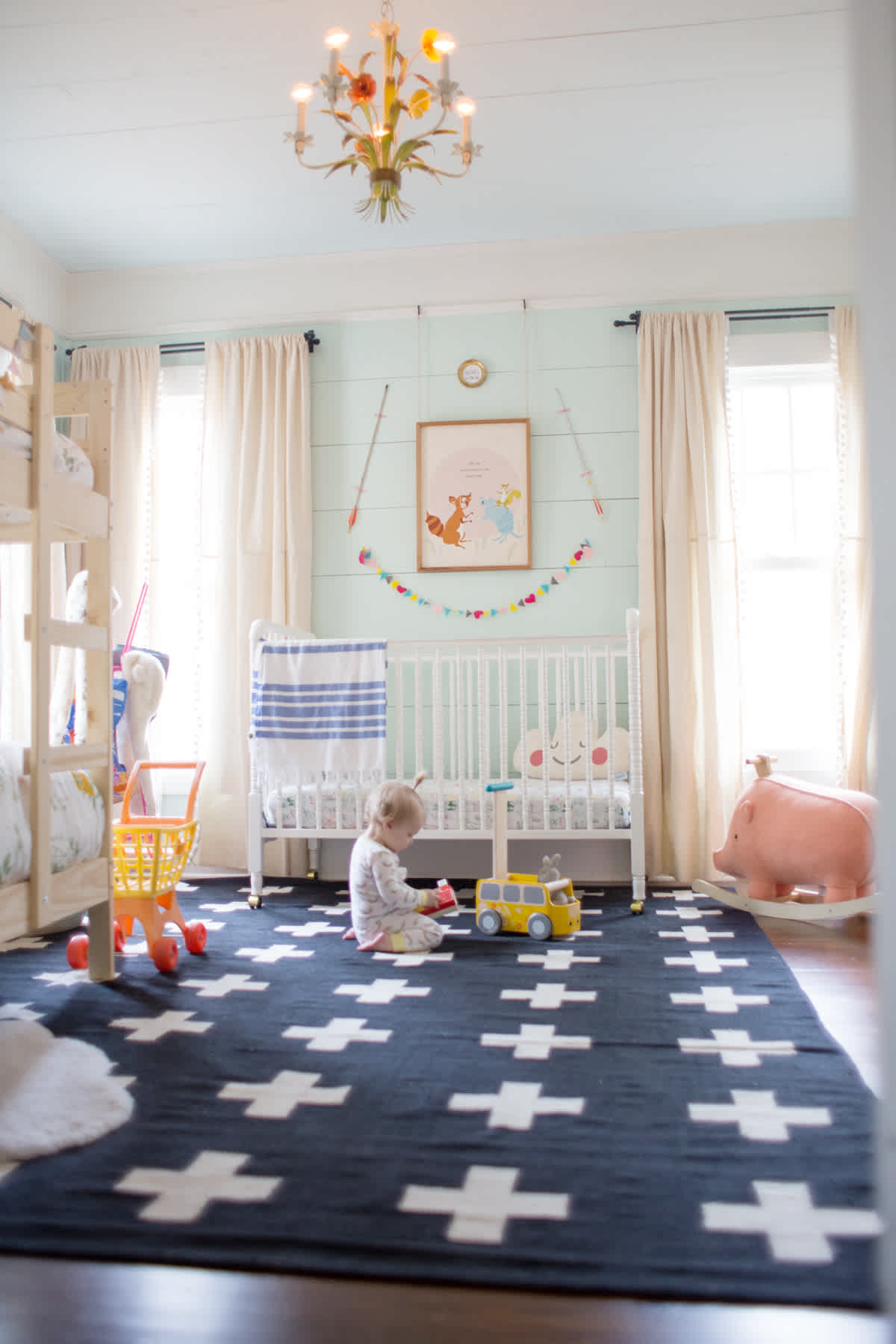 When we go to visit my family in South Georgia, we stay at a farmhouse all together, and now that Ellie is older I figured we could move her into the room with her big sisters.  I love how the bunk beds add an extra campy feel to the room, and it's so fun to have all the girls together in the same room!
(Sources: Bunk Bed; Rug; Van Walker; Pig Rocker; Jenny Lind Crib; Raccoon & Armadillo Print and deer print; wall color is Lido Green by Benjamin Moore and curtains are drop cloths with pom pom trim sewn along the edge)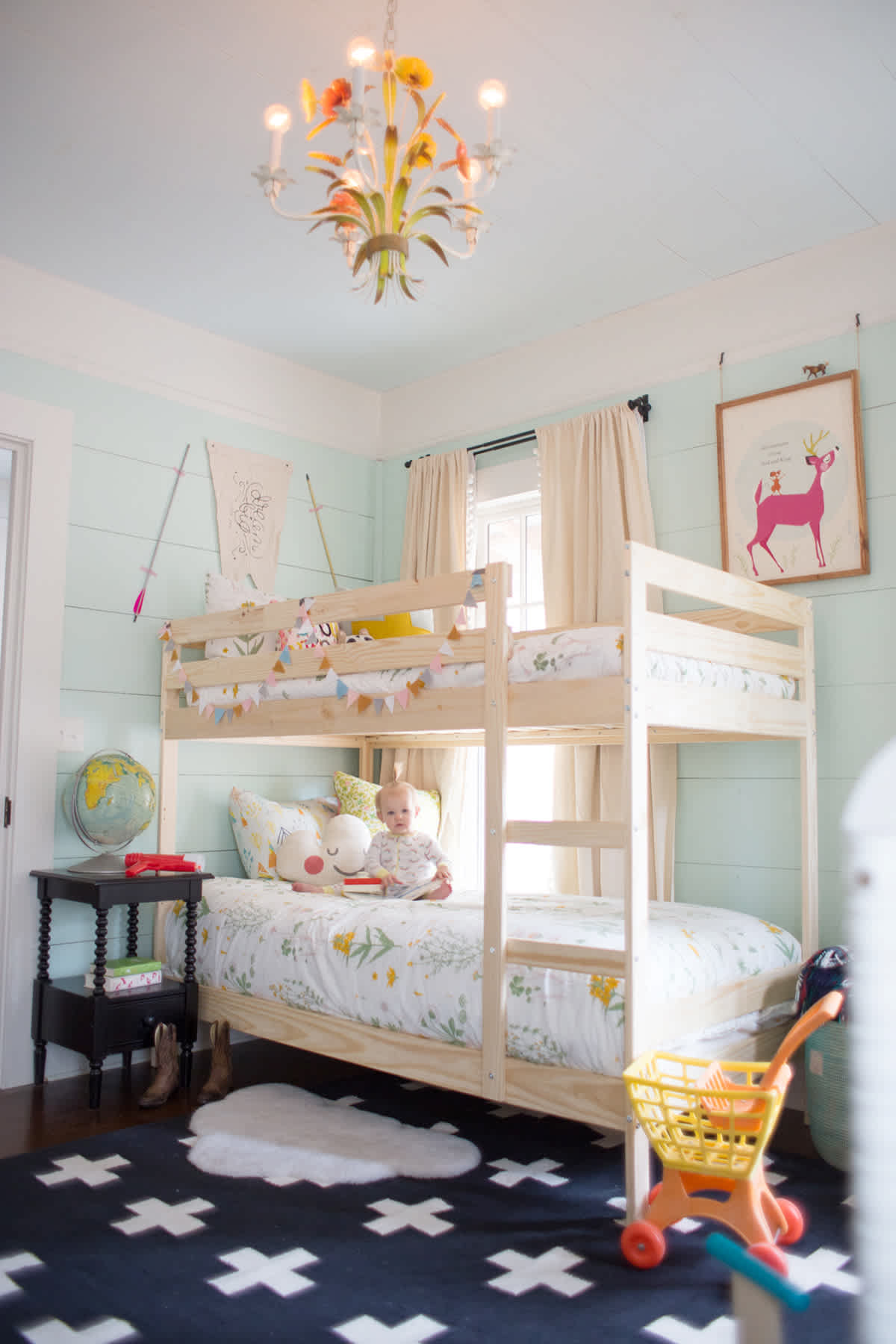 This bunk bed is really affordable and does the trick perfectly!  You can also mount the ladder on any side, so you have lots of options for the set up.  We used a regular twin mattress on the bottom, and a thin Ikea mattress on the top - if you use a regular mattress the guardrails will be ineffective.
I get many questions about the chandelier. It's a vintage tole chandelier; you can find them at thrift stores or antique shops or Etsy, and here is an all white new version that still has a vintage feel.
(Sources: Jenny Lind Nightstand; Botanical Bedding; Cloud Pillow; Dream Big Banner; Deer Singing Print)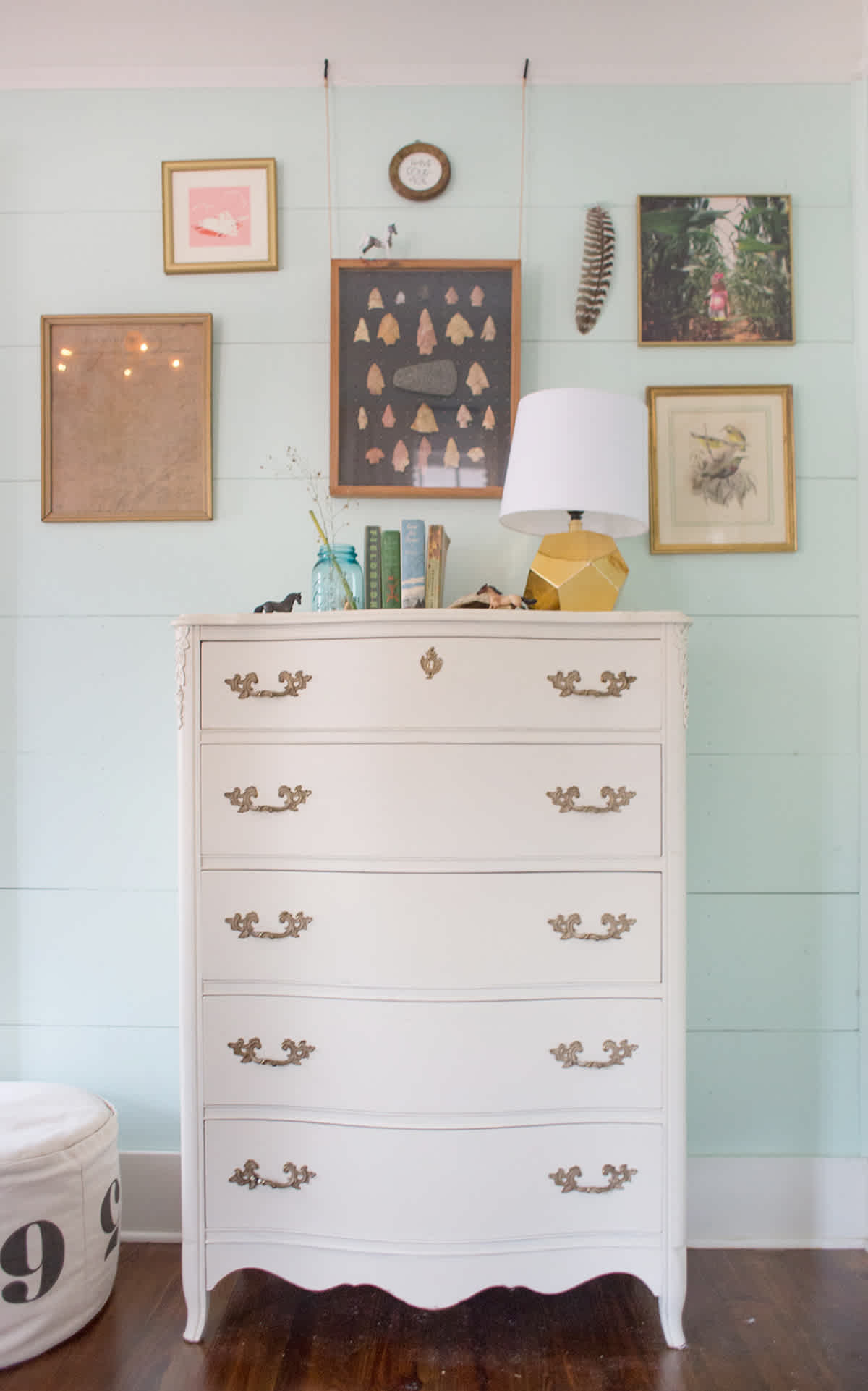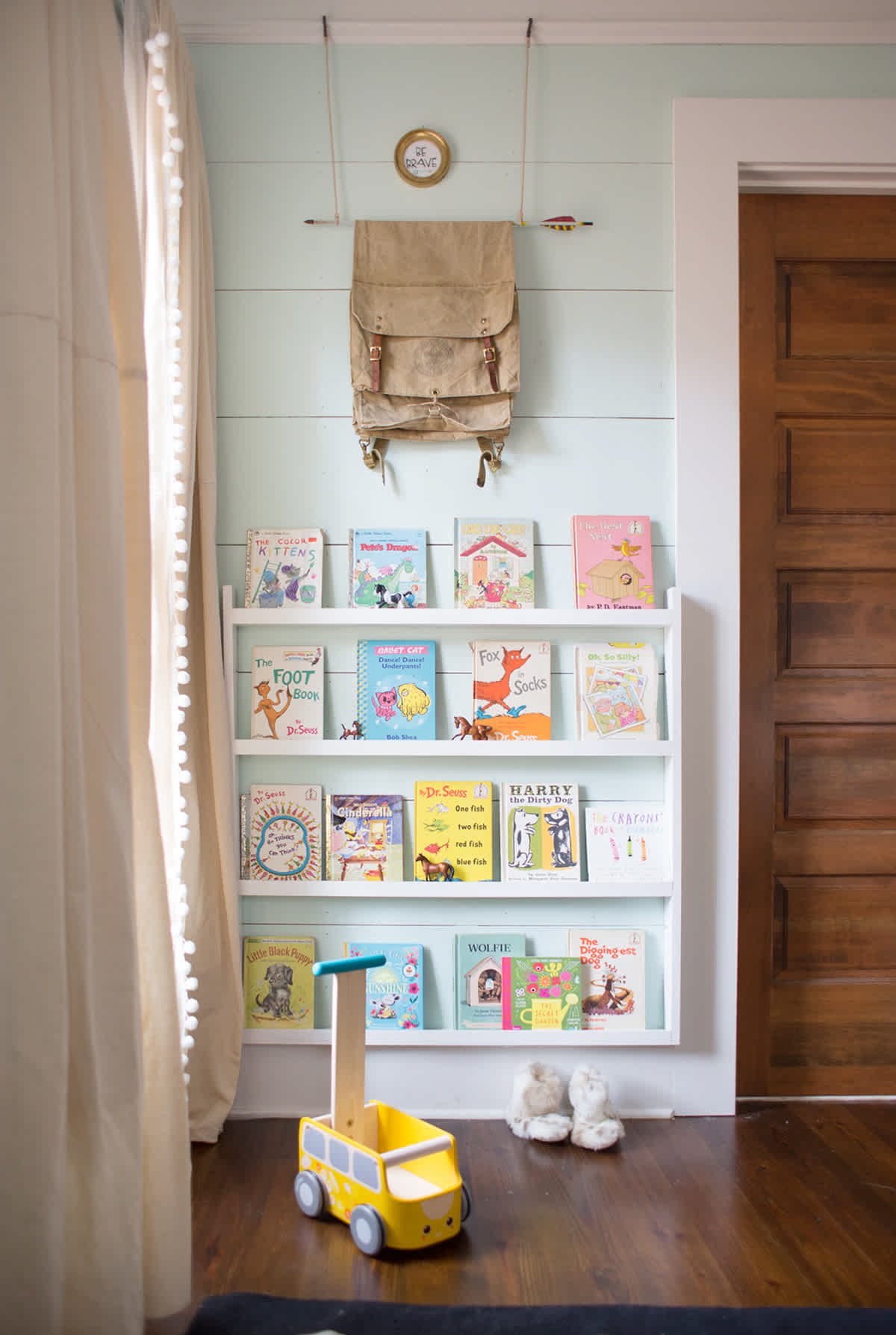 These DIY bookshelves are still a favorite, and work perfectly for displaying books and tiny treasures.  Find the plans here!
(Sources for above: Van Walker; Ballet Cat; Vintage Boy Scout Backpack; Curtains are paint dropcloths with pom pom trim)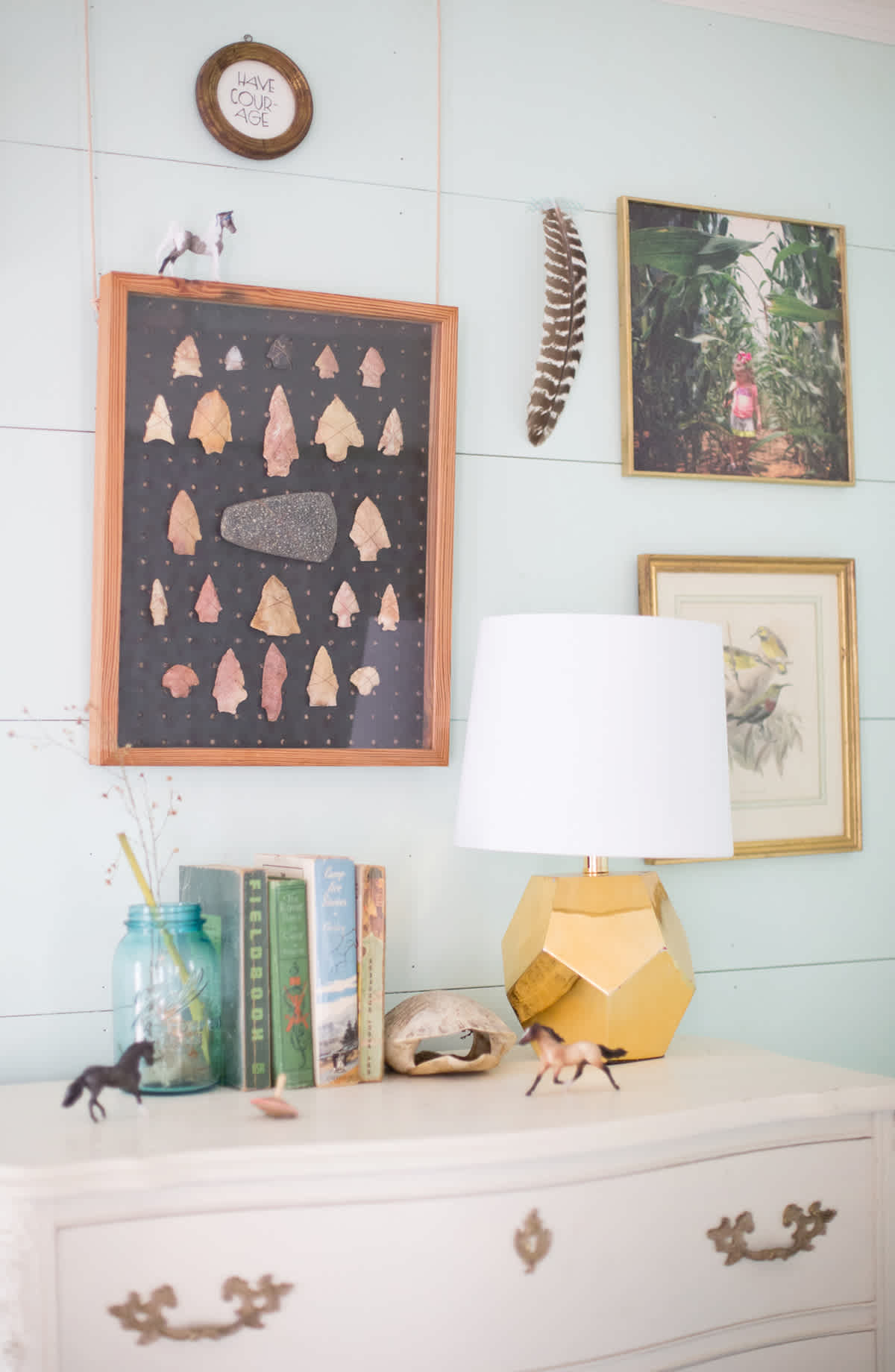 The arrowhead display is pegboard painted black with copper wire to secure the arrowheads, similar to this - except my father made that gorgeous heart pine frame for it!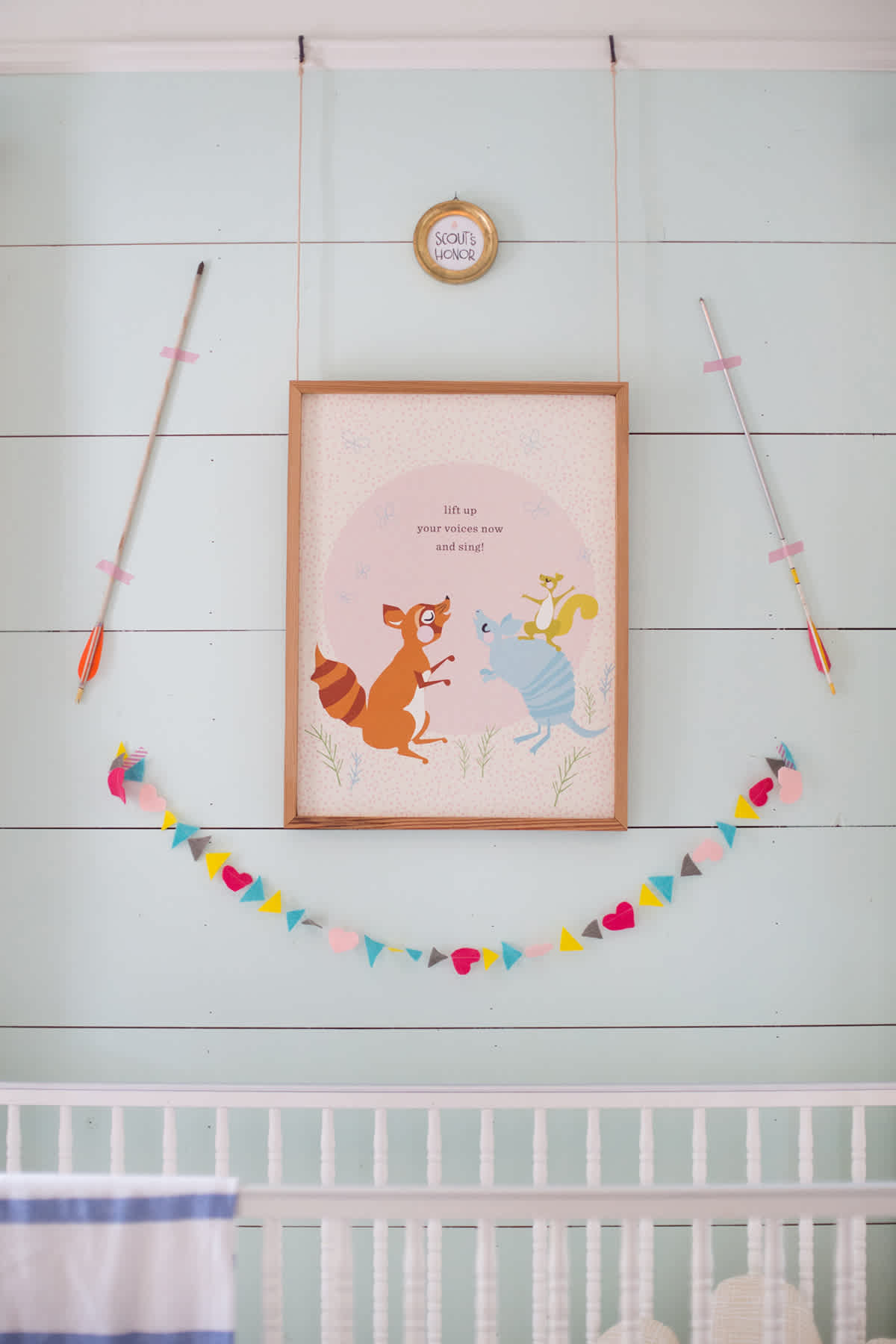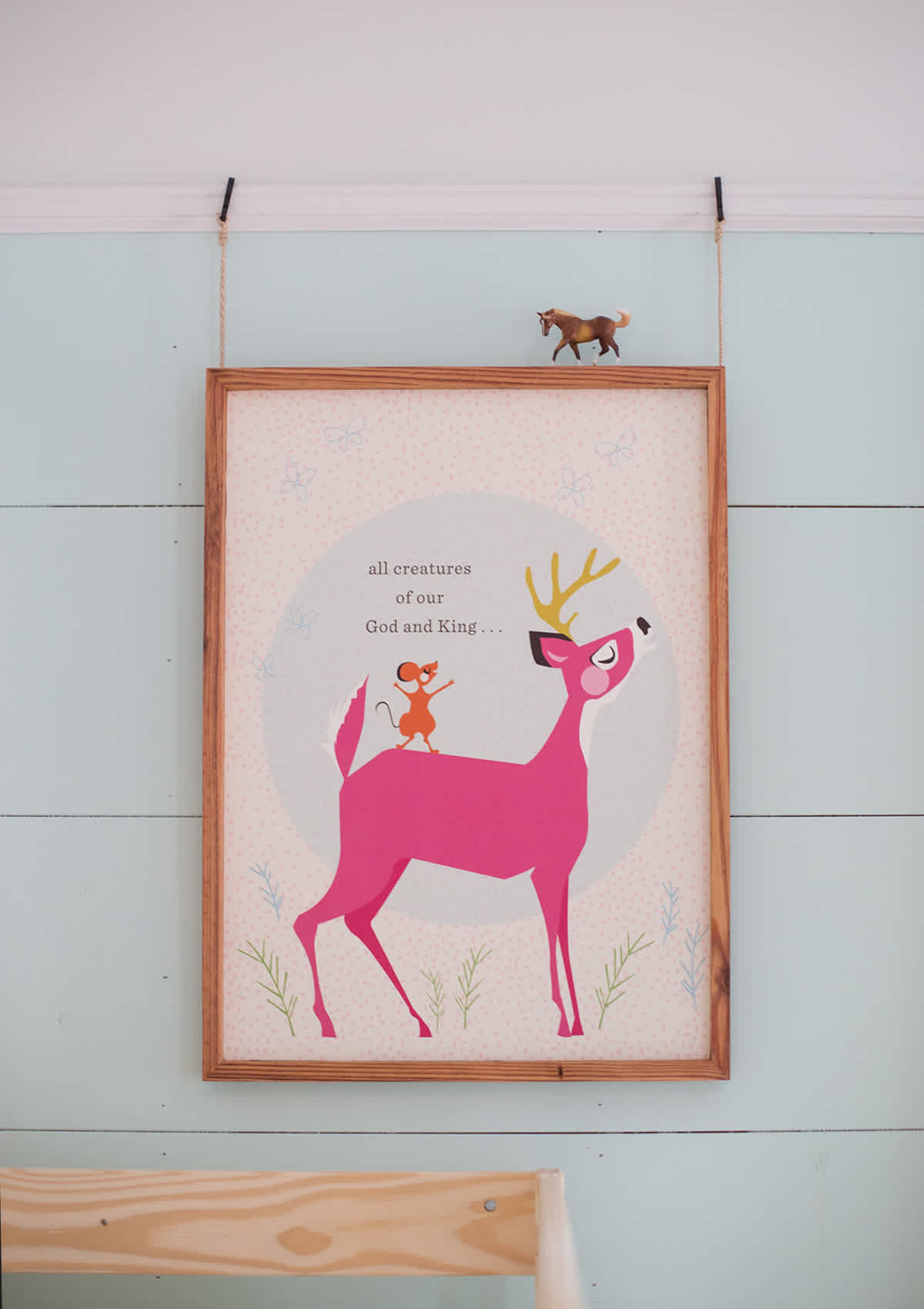 These prints are still in my Society6 shop, and also come in another color quote (here and here)!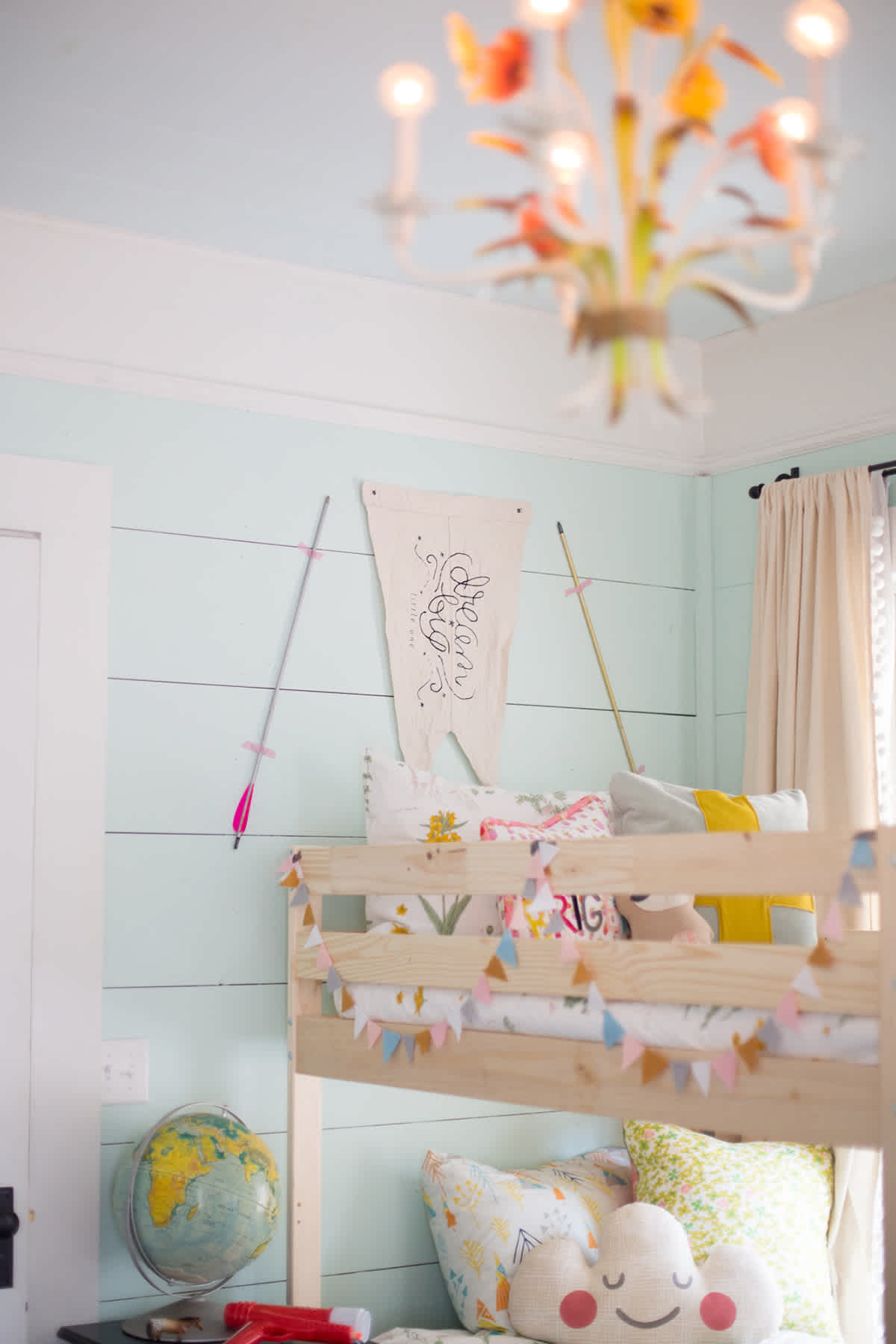 And these Dream Big canvas swallow tail flags can be found here!
I love watching these girls be a team of sisters, and finding ways to make this sweet space work as they grow!  See this post and this post for past versions of this room!  I'll be posting our strategy later for getting them to all actually sleep here later this week, so stay tuned for that!