my favorite paint colors for kids' rooms and baby rooms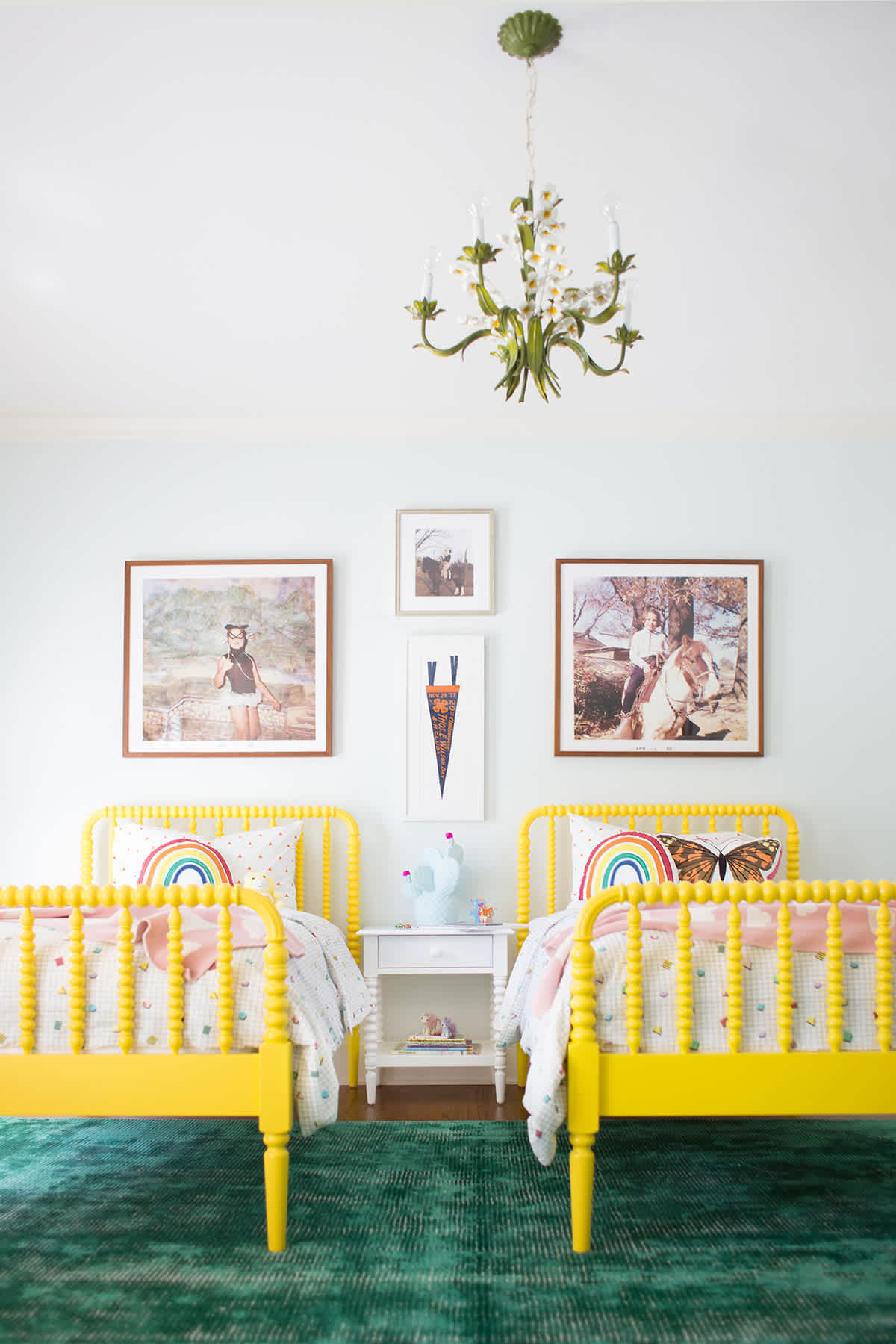 I have gotten several requests lately for a roundup on paint colors I have used, so here it is! Hope this is a helpful resource for any of you trying to decide on colors.
First up is this shared room. The wall color here is Glimmer by Sherwin Williams. It's a very light color, and it's almost white when the sun is coming in full force. It's a very pale green with a touch of blue. It would work great to brighten up a room that doesn't get a lot of light (although this room does, and it works great!). It's a good base for all the primary colors here; it's not as stark as white would be, but doesn't compete with all the colors. (Go here for the sources and more photos of this room.)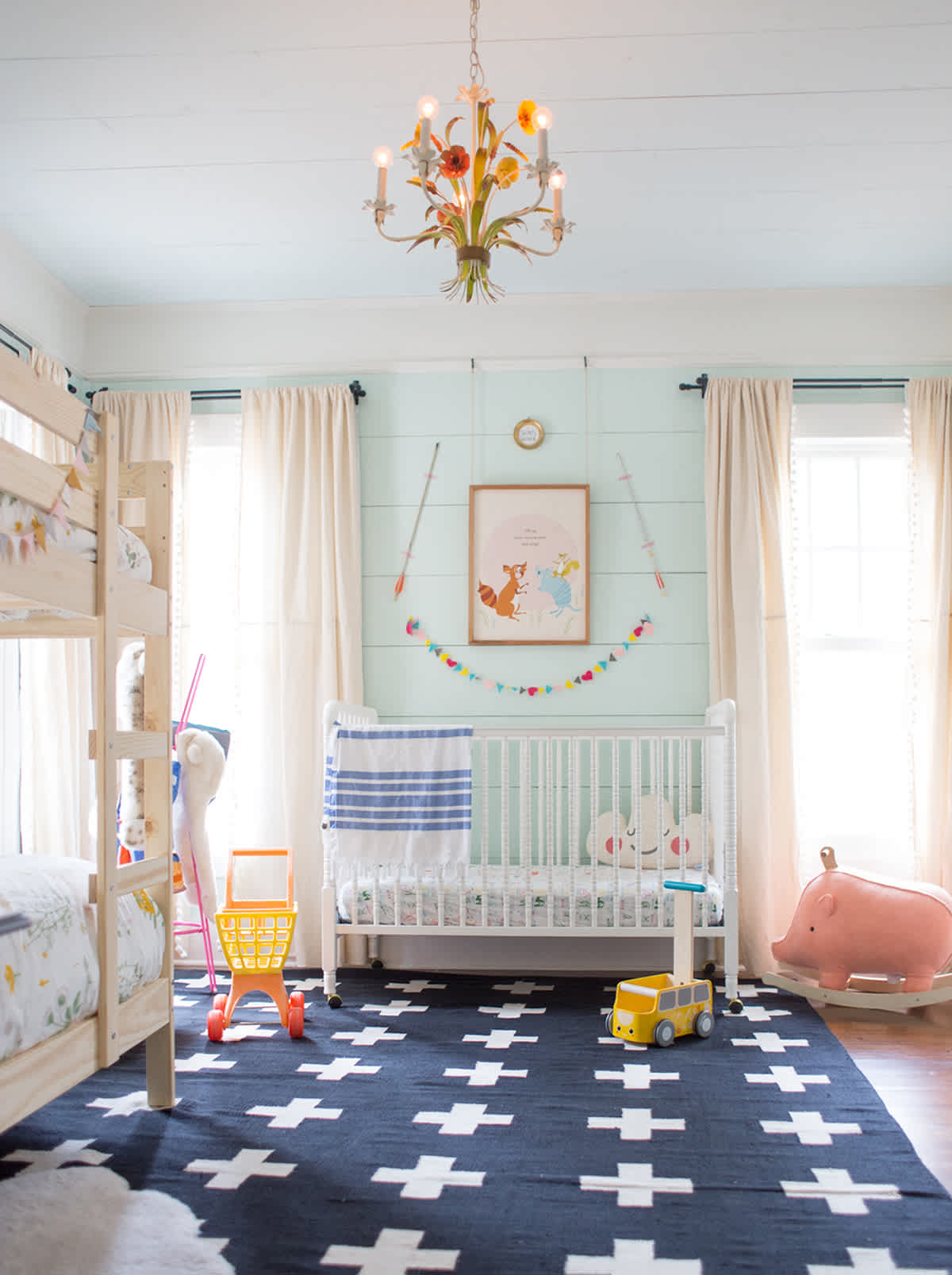 This is probably the paint color y'all ask about the most. It's Lido Green by Benjamin Moore. It's a bit punchier, and it probably wouldn't work as well in a room that doesn't get a lot of sunshine (and this room has 9' ceilings). We formerly used this space as a guest room, and at first it felt too "baby" to me, but when we turned it into a kid room, it was perfection. (See more photos of this room here, here, and here.)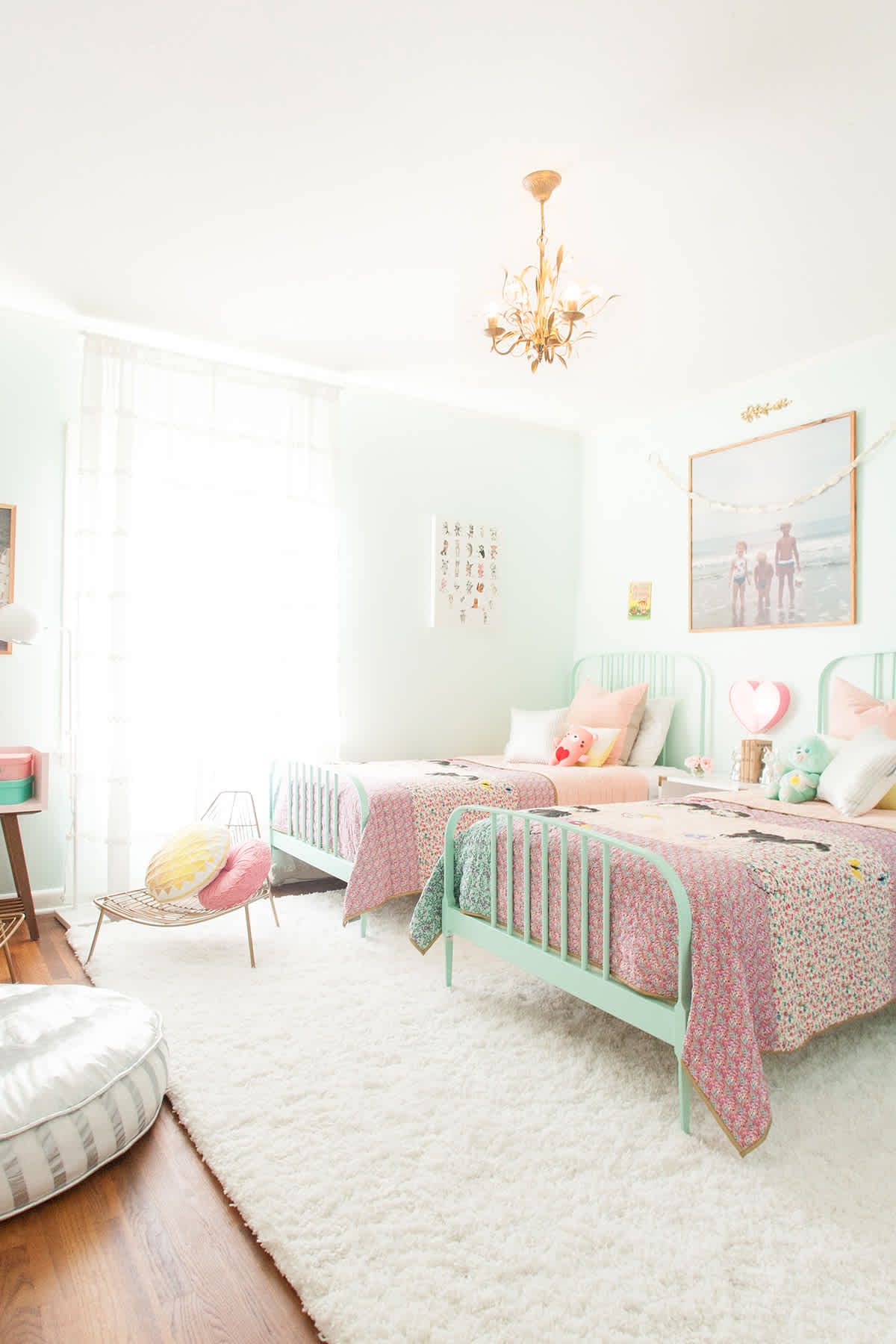 I also get a lot of questions about this color! It may be a tie between this one and Lido Green. This is definitely a favorite: Irish Mint by Benjamin Moore. It's perfectly lovely and light and airy. This room is not super big (photos can be deceiving!) and it does get light, but not a ton. I think this color is a great choice for smaller spaces that you want to brighten up. Sometimes it looks more blue, sometimes more green, depending on the light and time of day. It's also the same color used here! (For more photos and details about this room, check out this post.)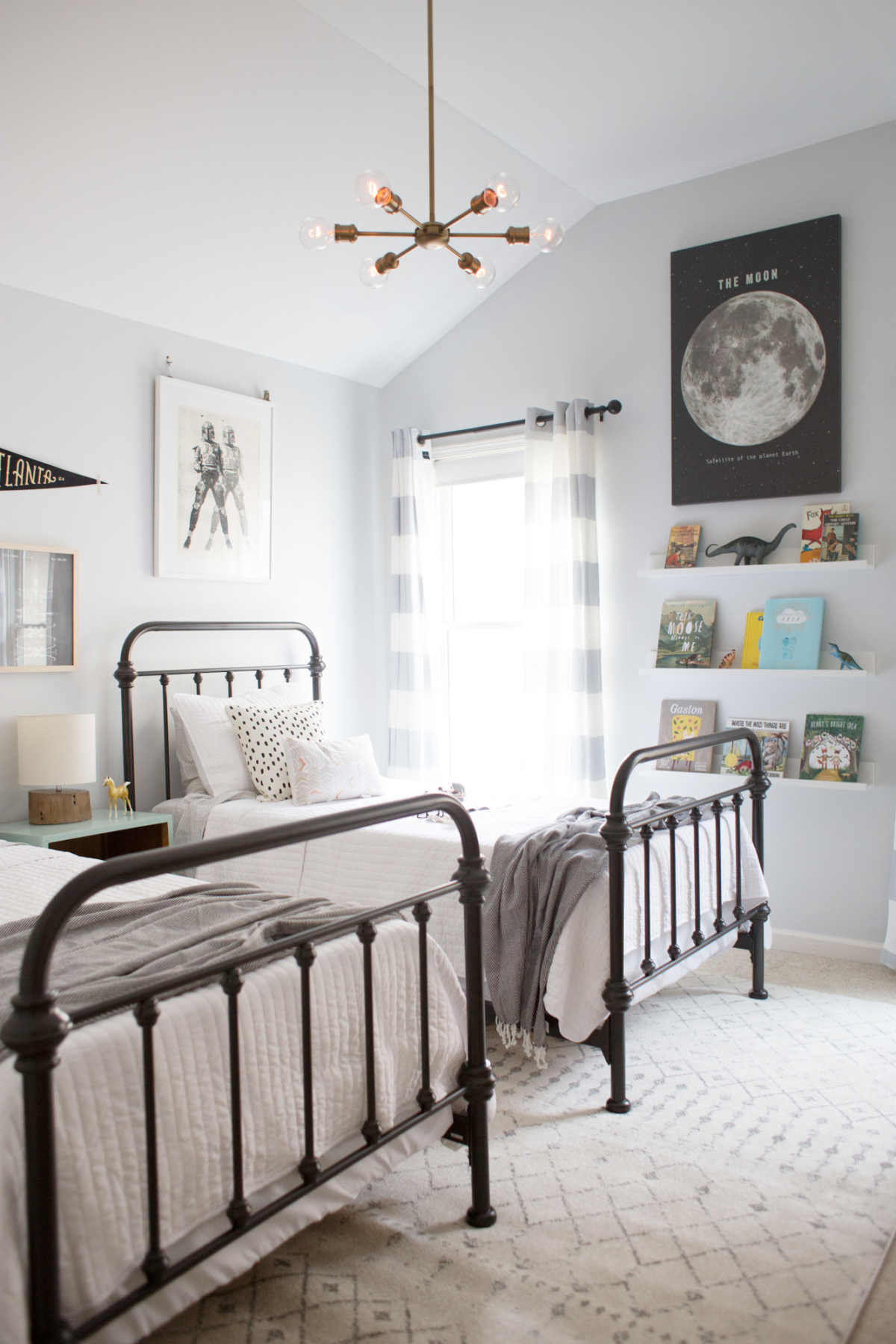 Jack's room is the perfect shade of light gray. It's Rock Candy by Sherwin Williams. It's really light, and a good gray that doesn't skew too purple/blue or too warm. (See more pics/details about this Star Wars inspired room here).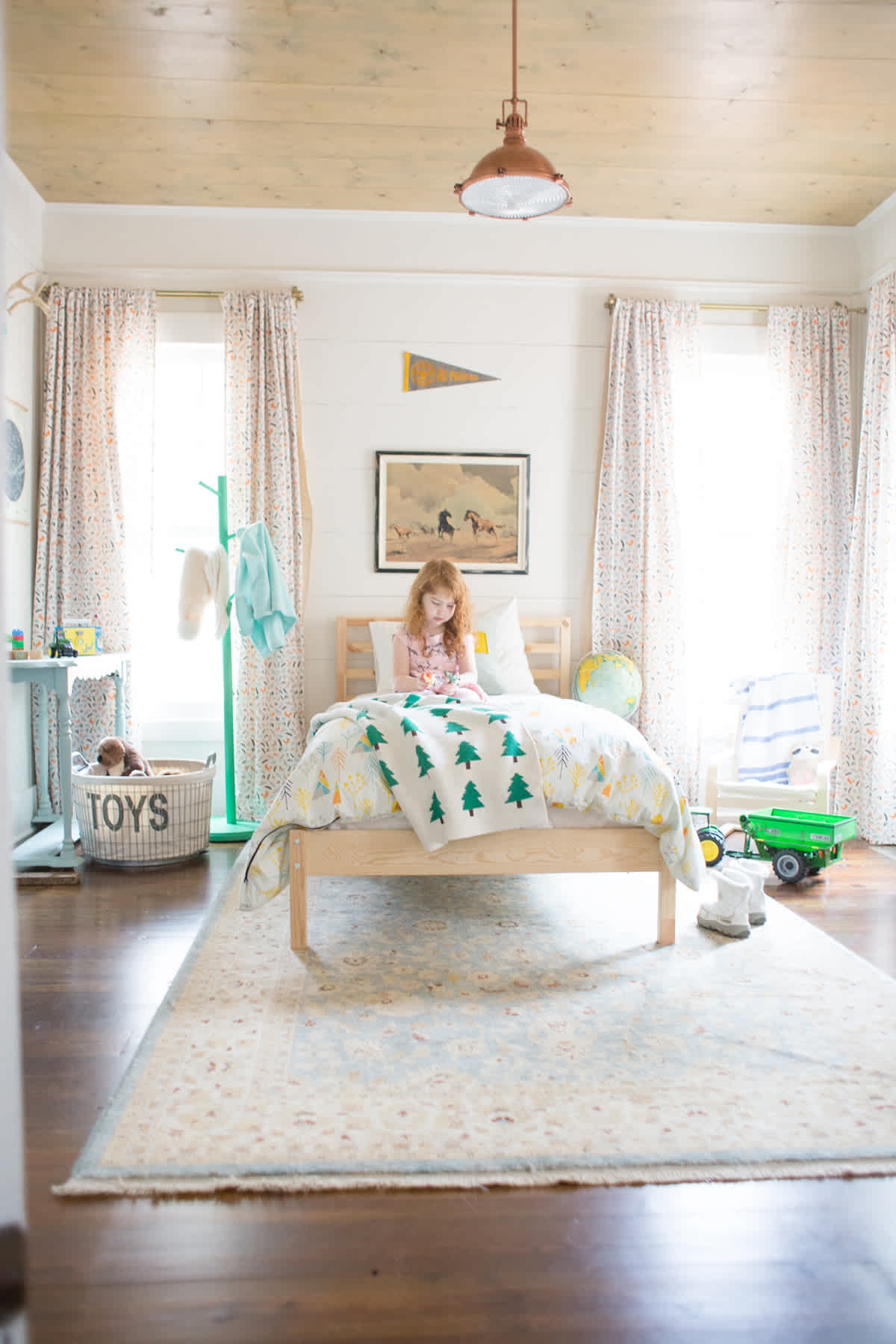 This paint color is Cloud Cover by Benjamin Moore. It's nearly white, but has a good little bit of warmth in it. If you want white walls, but are scared to go stark white, this one is a great choice. (Go here to see more photos and details of this space.)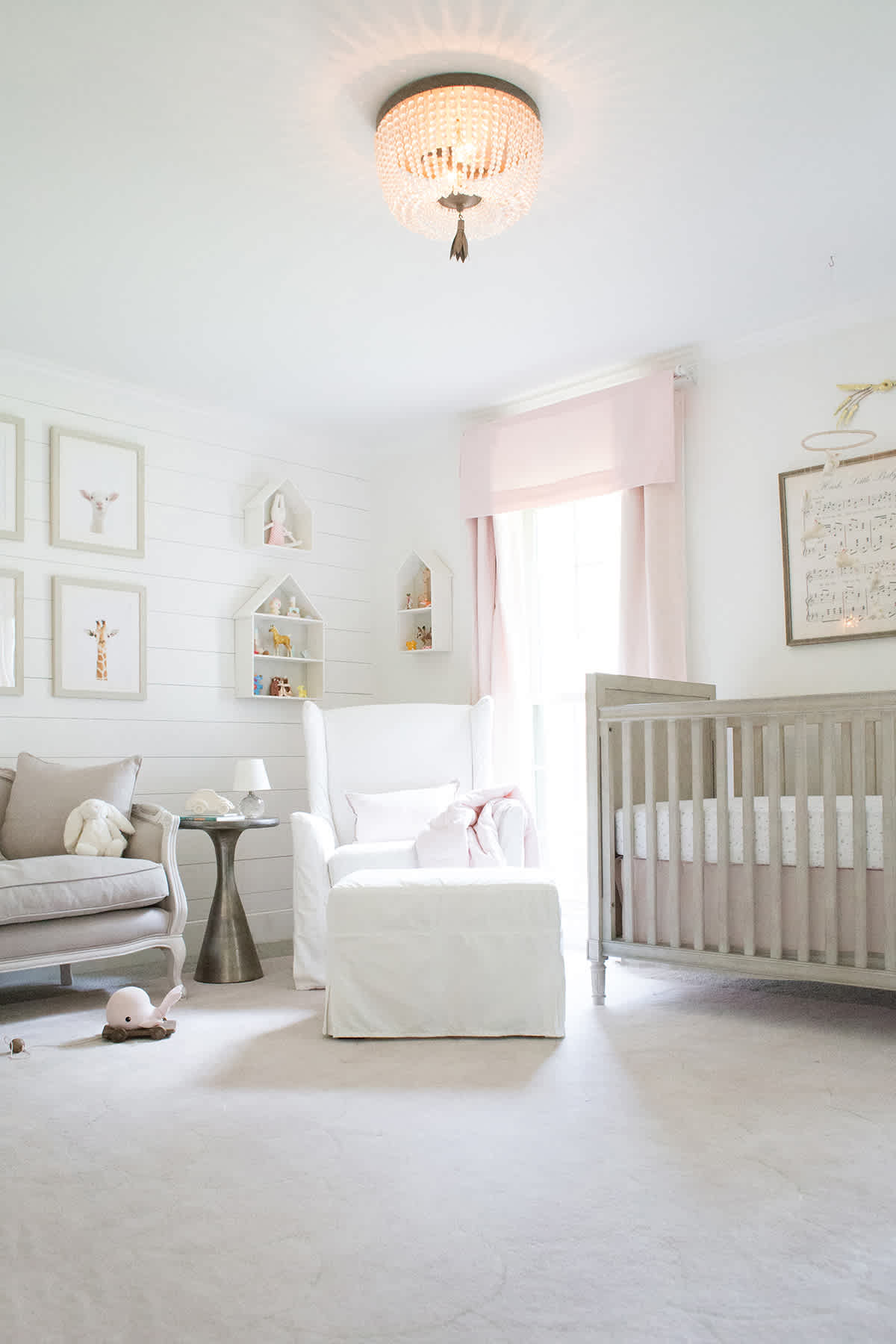 Little Stella's super dreamy space is Right White by Restoration Hardware. It's really beautiful, and bright without feeling stark. I just love it! We also painted all of the walls, ceiling, and trim the same color, which makes for a really calming effect. (See more photos of this room here.)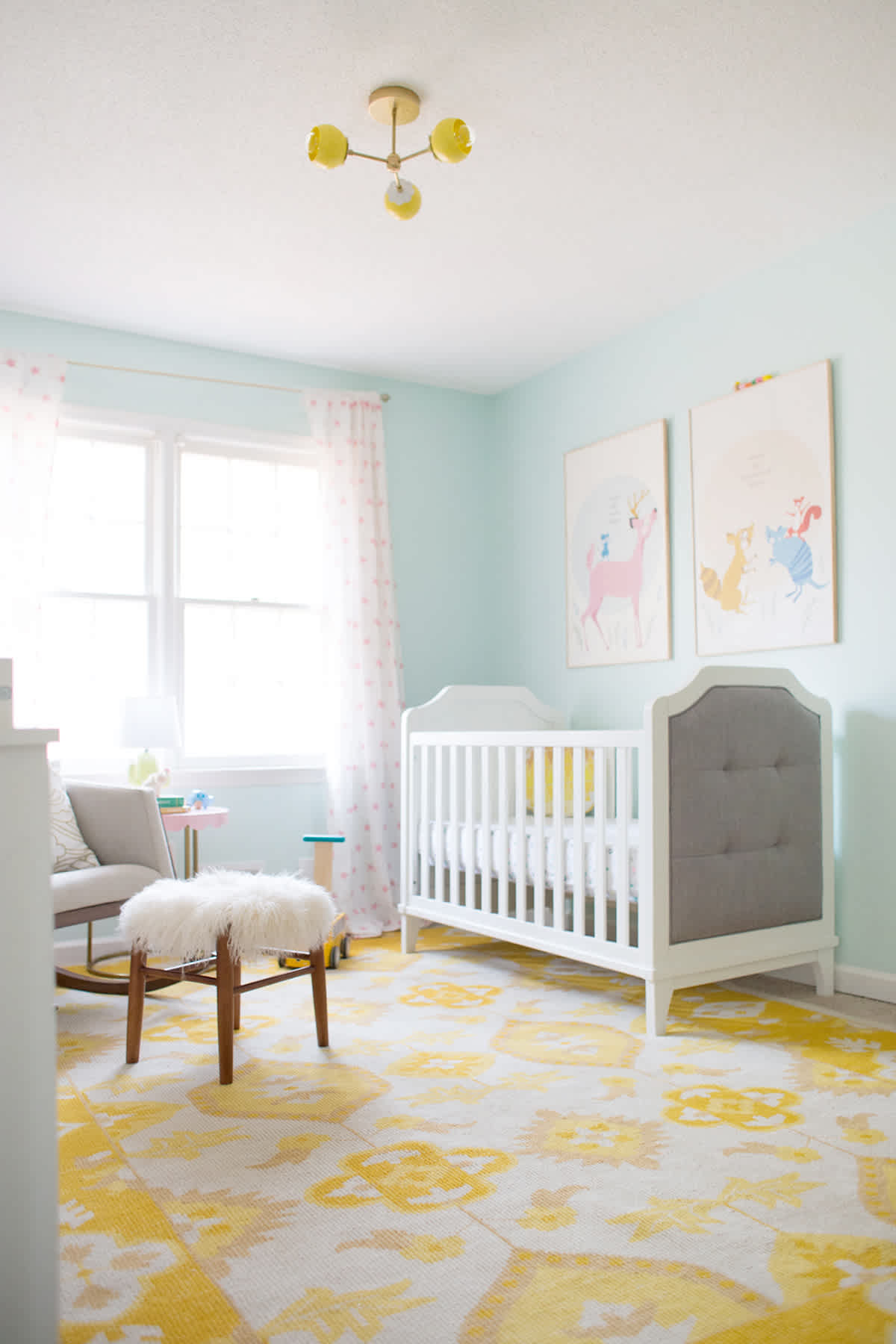 Jennie's nursery is Embellished Blue by Sherwin Williams. This has a similar feel to the Irish Mint color, but it's more blue than green. (See more photos and sources for this space here.)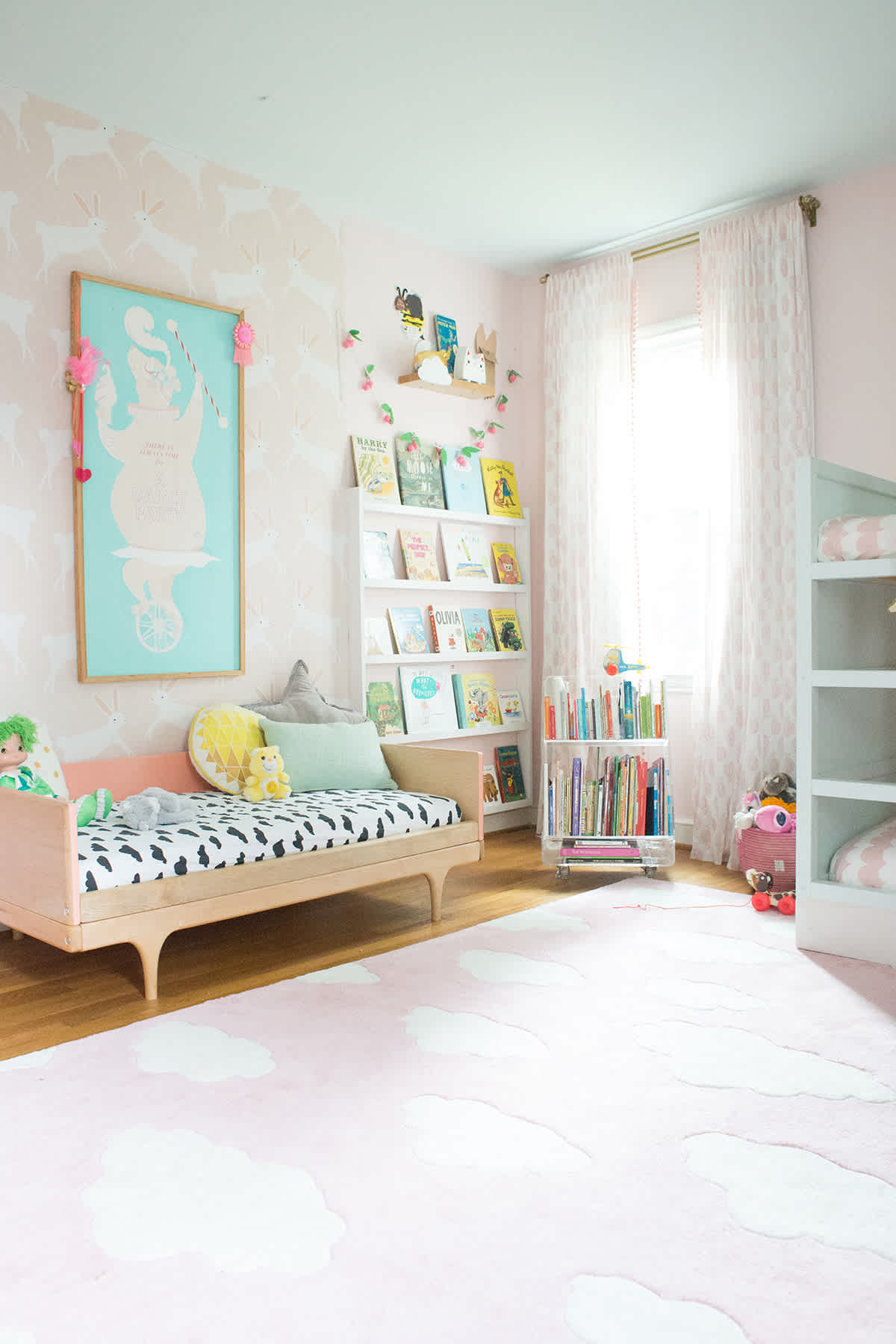 The girls' shared room is Angelic by Sherwin Williams. The pink is fun, but I will say, it's very pink. I ended up doing one wall in the Doodad wallpaper, because it felt like the pink reflected onto everything. Whenever I took photos, everything kind of glowed pink, and adding in the white wall of wallpaper really helped. So, while it's fun, if your room doesn't get a ton of light (this one really doesn't), you might want to try for an even lighter shade because it will be a lot of pink! (See more on this room here and here.)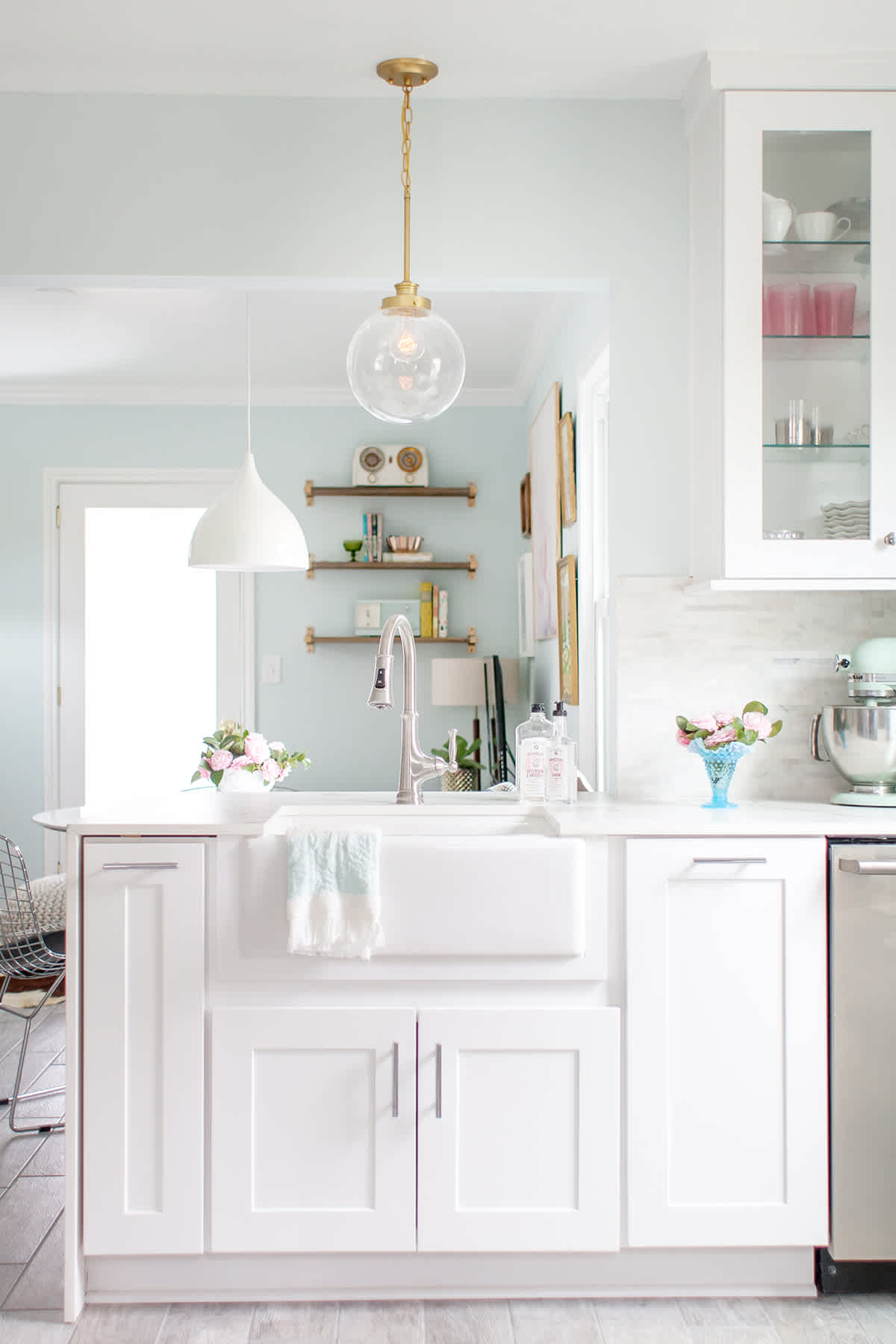 Lastly, this is our kitchen. I know it's not a kid's space, but I get frequent questions about the color, and it would look great in a nursery, too. The color is Crystalline Falls by Behr. It's more of a true blue, without any green. It's super bright and fresh, but also subtle. (See more pics of the kitchen here!)
I hope that is helpful! Is there any space I'm leaving out that you would like to know about? These are definitely the top ones that I get questions about. I love talking about paint and how it can transform a space, so let me know if there is anything else related that you'd love for me to cover!