Favorite Projects from 2017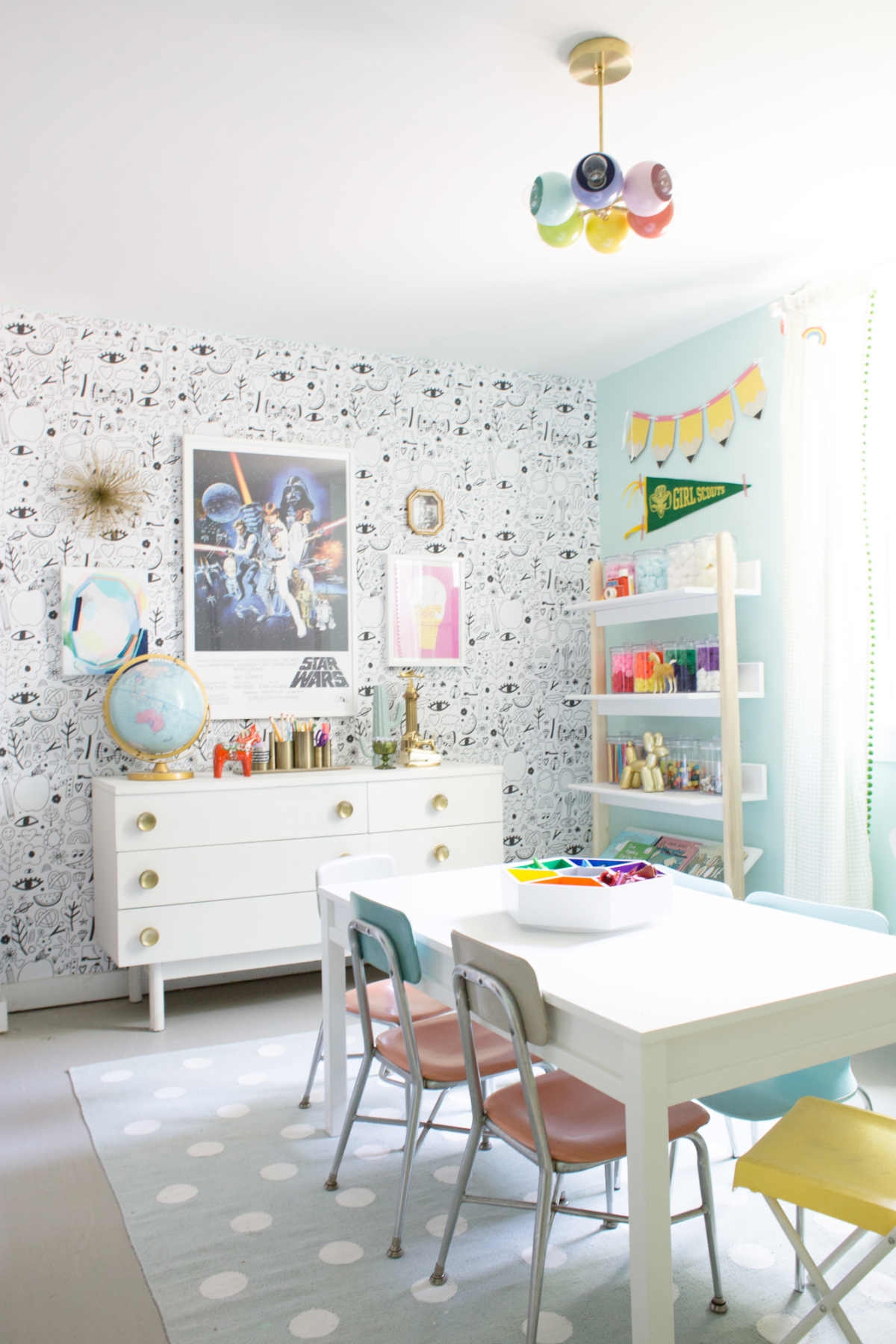 I hope all of you had a very merry Christmas break!  We had such a good one, and I have loved being unplugged for a little while.  The girls start back to school tomorrow, and I'm excited to get started on some new projects.  Before moving forward, though, I wanted to recap some of my favorite projects from the past year!
First up is definitely the girls' craft room!  See the post with all the details here - this room has been so great as it provides a place for the girls to make a mess with paint, markers, and whatever.  It's also been a great spot for parties, too!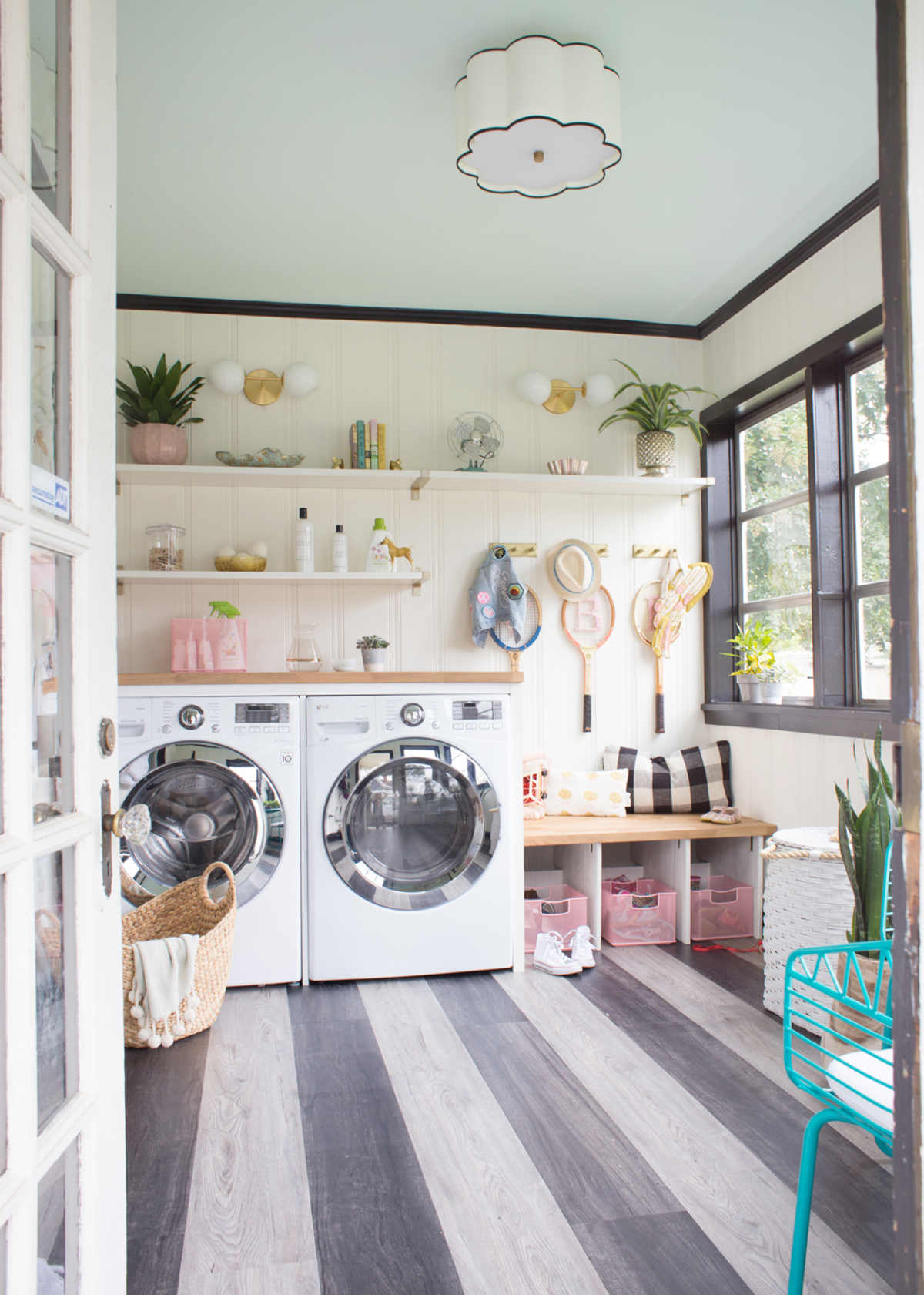 Next up is the laundry room.  This space has definitely changed my life, with a neat space for doing the (never ending!) laundry and a landing spot for shoes, jackets, and backpacks.  See more details here!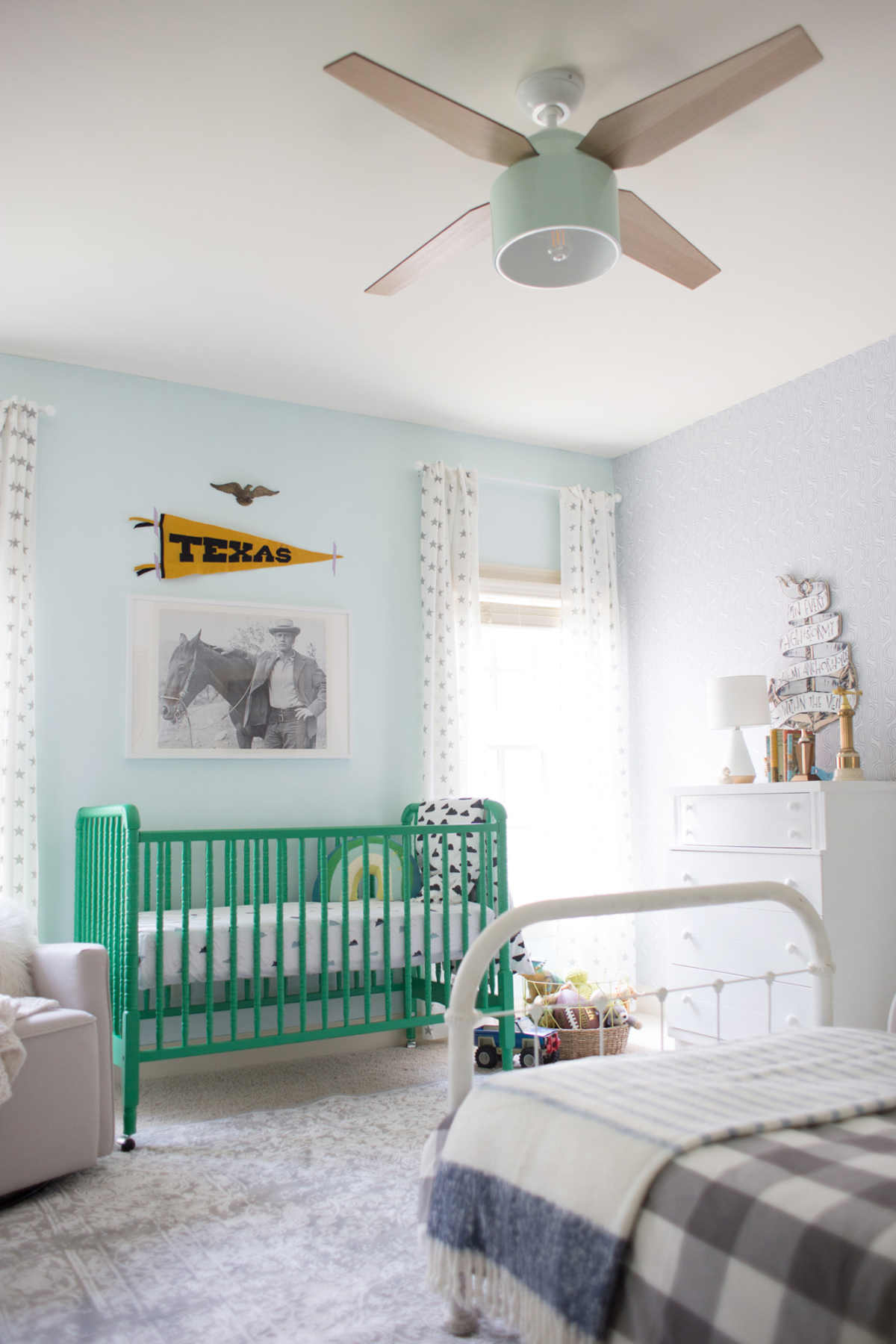 This nursery, made for a baby and big kid to share, is another favorite.  Put together with vintage finds on a budget, it turned out super sweet, and that green crib is such a fun focal point!  See more here.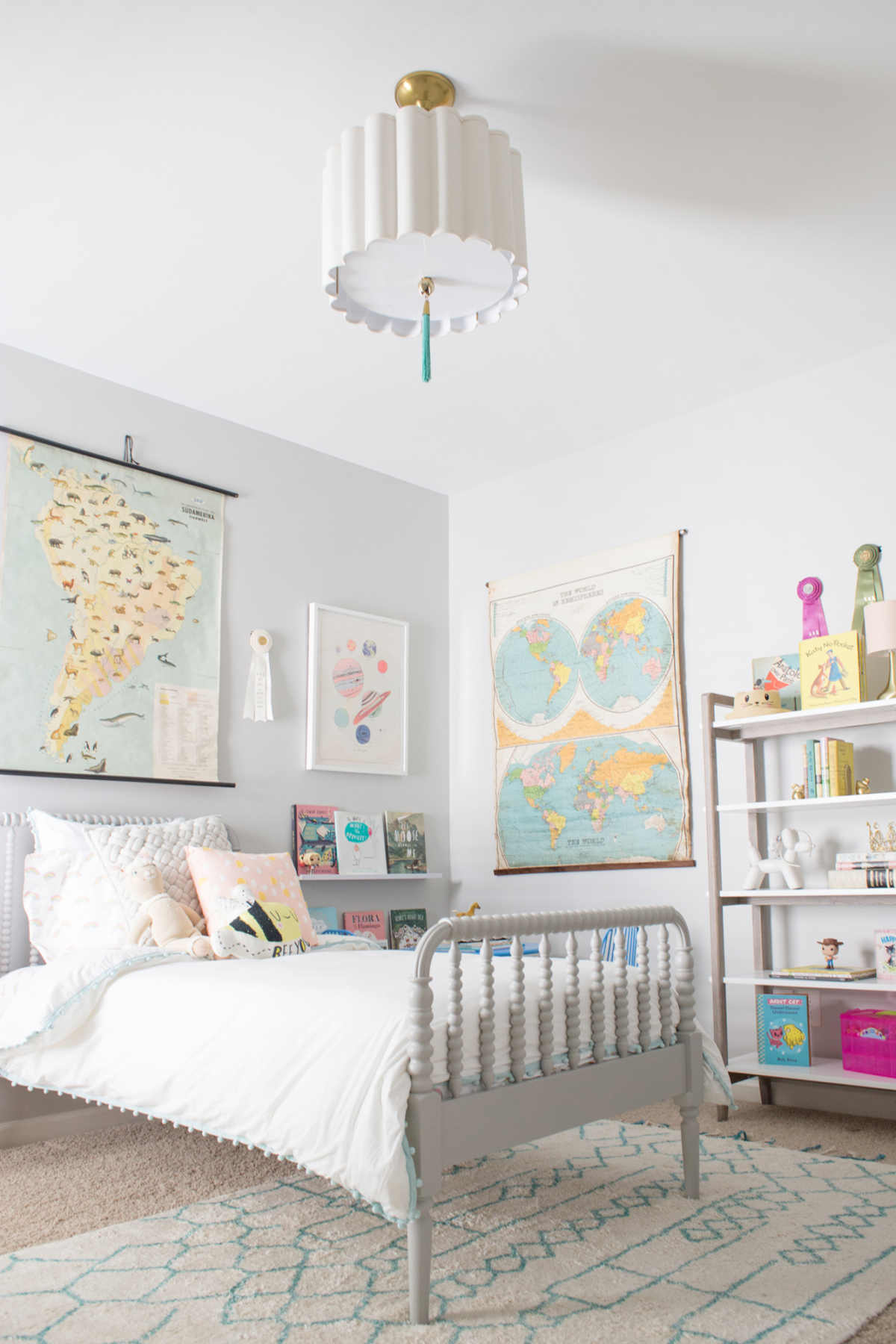 I also am completely crazy about this client bedroom. I honestly want to just move right in!  It has lots of girly touches, but plenty of details that will grow well with the first grader who calls this room home.  See more here!
This budget friendly playroom was also super fun, and I love how the warm tones of that vintage piano add so much character to the space!  See more here.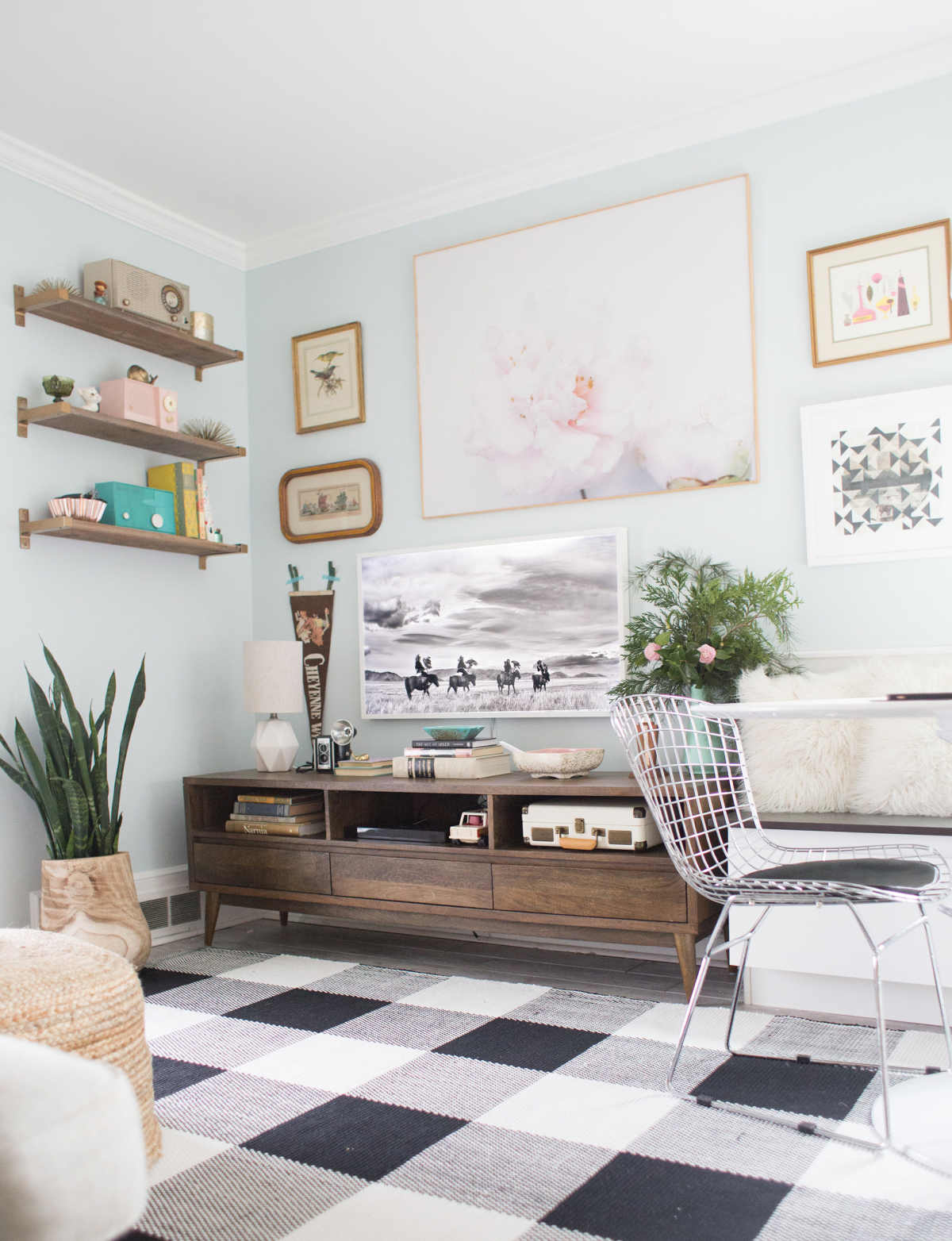 I'm also so happy with the way our living room turned out!   It's perfectly kid friendly and grown up at the same time.
Here's to a new year and new projects on the horizon!  Coming up soon is my girls' room and a nursery for a client!