Easy Golden Birthday Party Ideas
a sparkly winter wonderland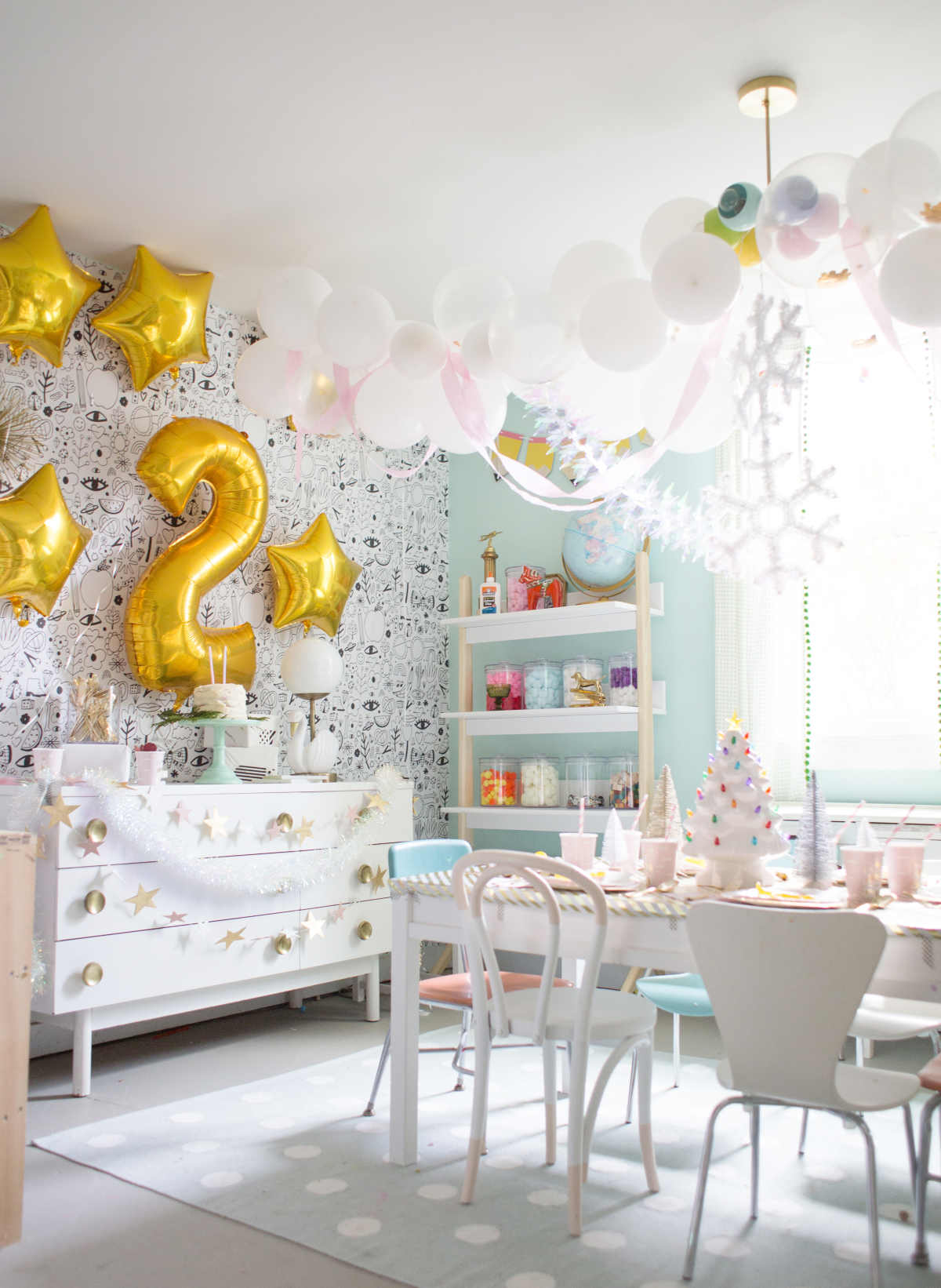 My sweet little Ellie James turned two last Saturday, and to celebrate, we had a small family birthday party to celebrate.  It was just us, and I couldn't resist doing a little decorating to make it feel extra special.  All these ideas are really simple and easy to do!
(Sources for above: White Ceramic Christmas Tree; Iridescent Garland; 2 Balloon; Star Balloons; Swan Lamp; Felix Chairs; Bookshelf; Tinsel Snowflakes; Wallpaper; more details on this room here)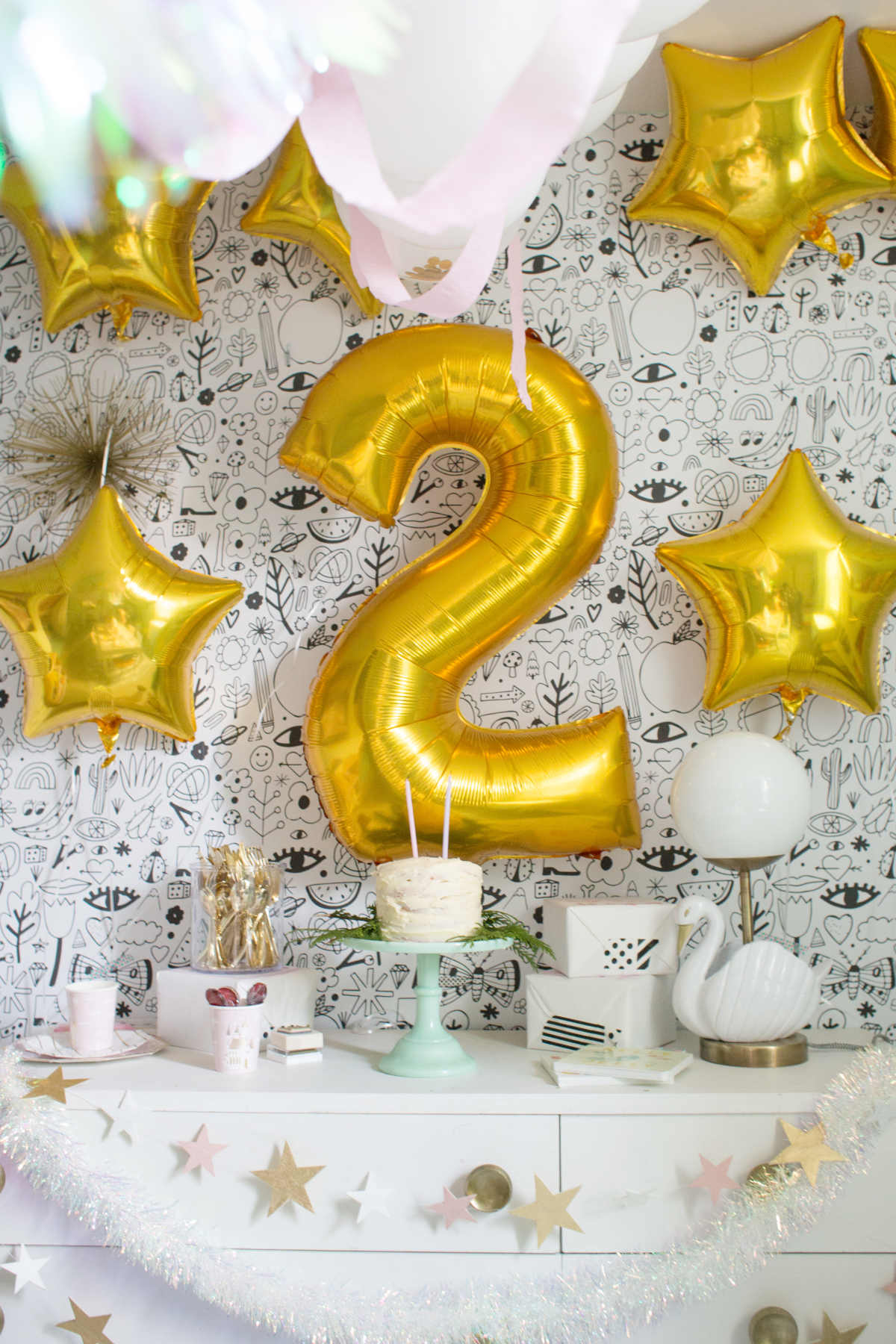 She turned 2 on December 2nd, so it was her golden birthday.  I used these gold balloons (you can also just pick them up at Party City!) and taped them to the wall for a really fun backdrop.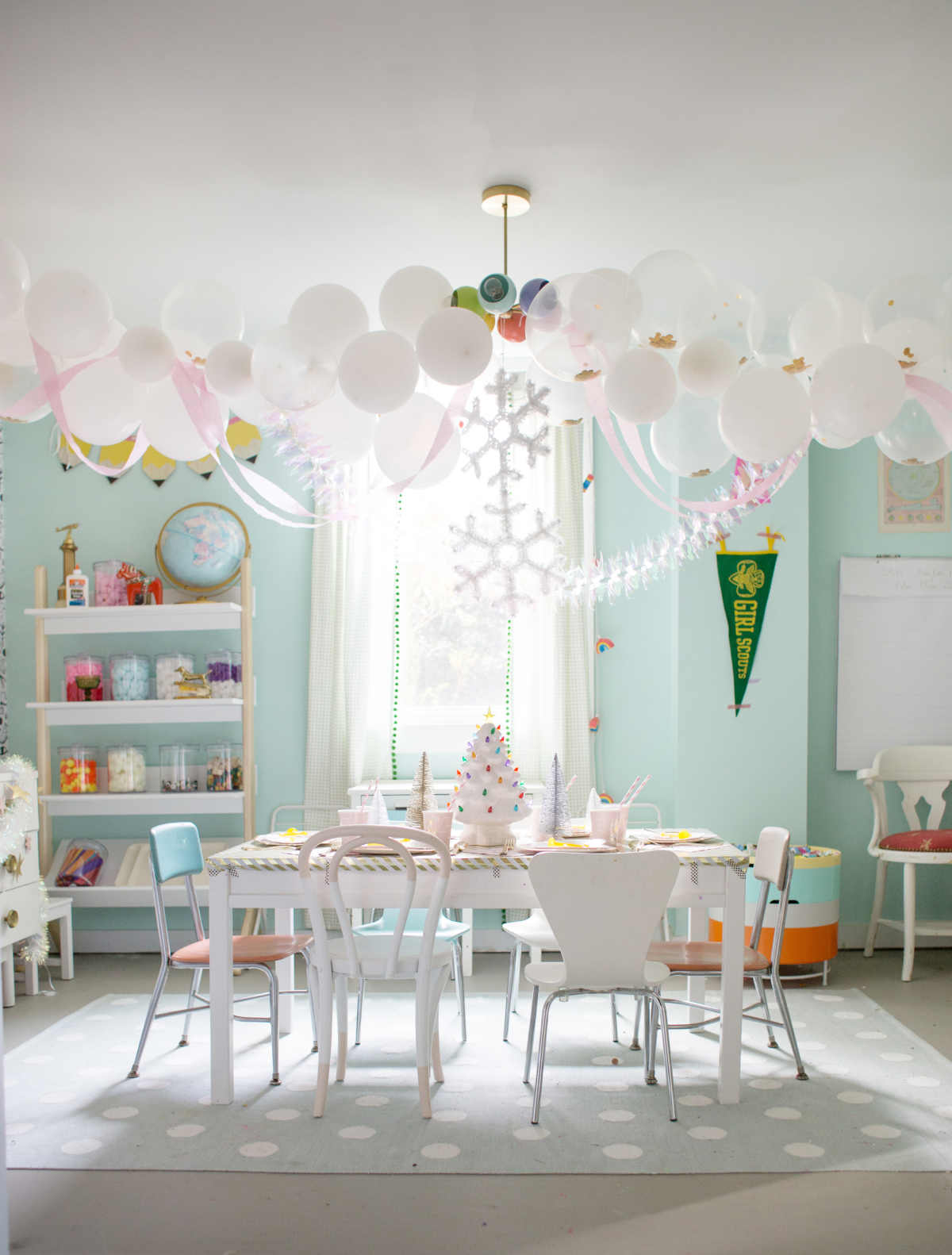 The balloon garland is actually leftover from Vivi's party (I used white balloons, and these confetti balloons), which was two weeks ago.  I blew them up myself, and was so impressed that it has lasted so long!  It's really simple to make; I just strung up bakers twine from the light fixture to a nail on the wall, then blew up my balloons and grouped them together into threes.  I tied the bottoms of the balloons together, and them tied them onto the twine, and it made for a really pretty garland!
I picked up this wrapping paper, and covered the tabletop with it - such an inexpensive and pretty tablecovering!  I love love these beautiful plates, napkins, and cups from Daydream Society.  They are just the sweetest, with the loveliest gold foil details!
I used their sweet crown stamper to make little place cards, and included tattoos, lollipops, and little horns at each place setting.  For a wintry look, I used some glittery bottlebrush trees I have collected, and my new favorite ceramic tree.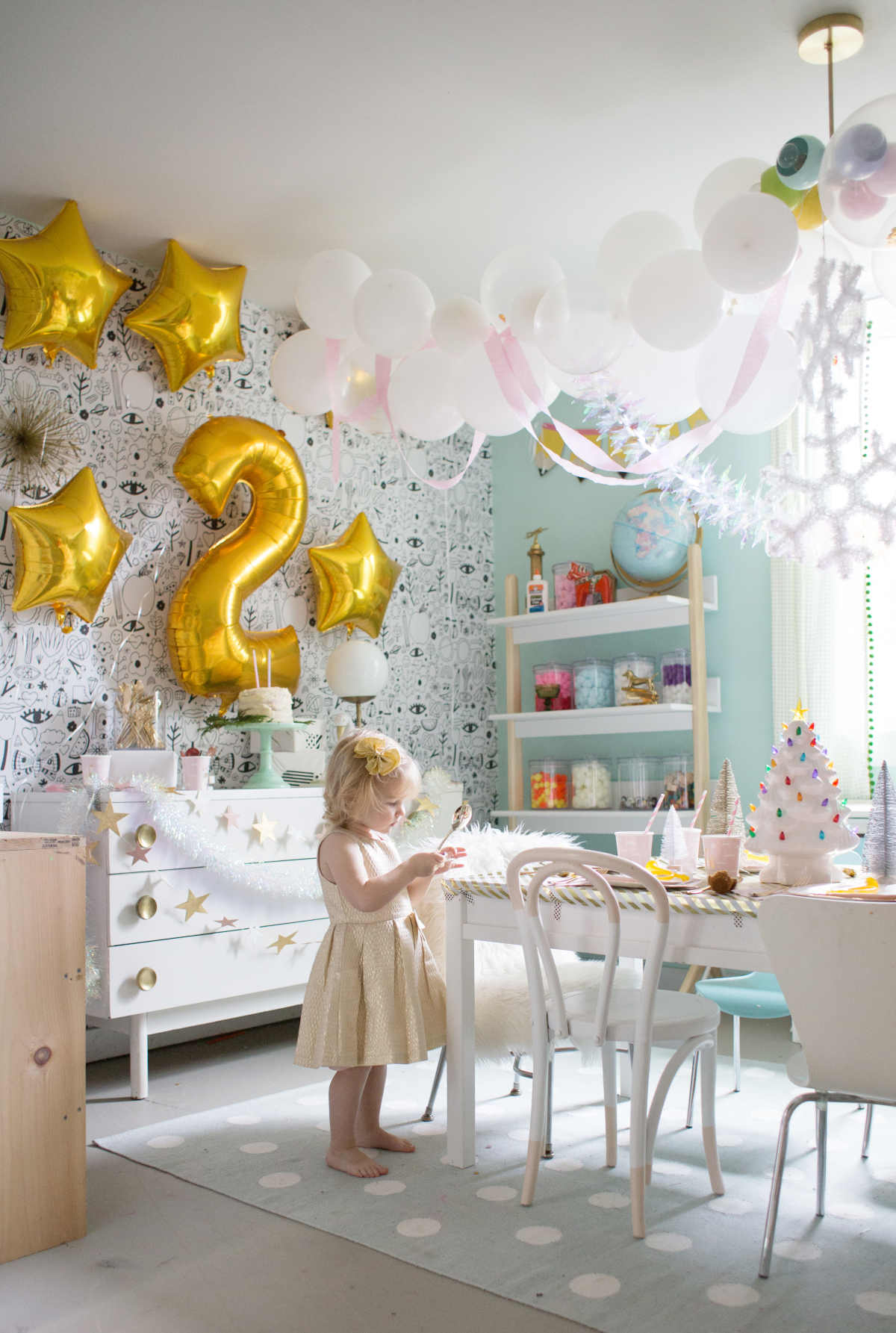 I think Ellie was pretty delighted to have a party just for her, and here she is checking out the details.  I love this adorable golden dress I found for her to wear, complete with a little golden bow.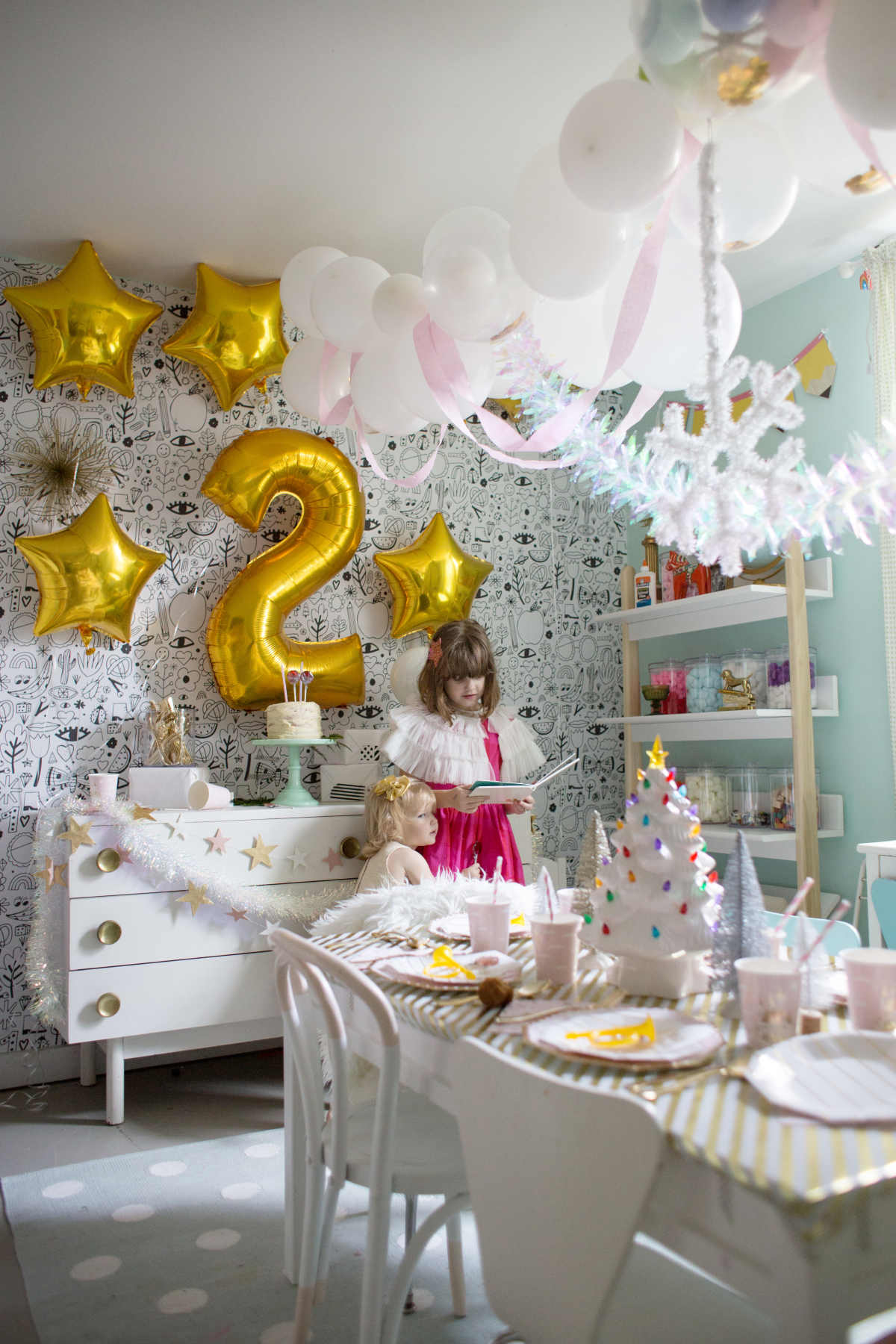 It's pretty special when you are the baby of the family; you have a built in party crowd, and it doesn't take much to get your most favorite people in the world to your party.
(pictured above: Vivi's capelet, Vivi's dress)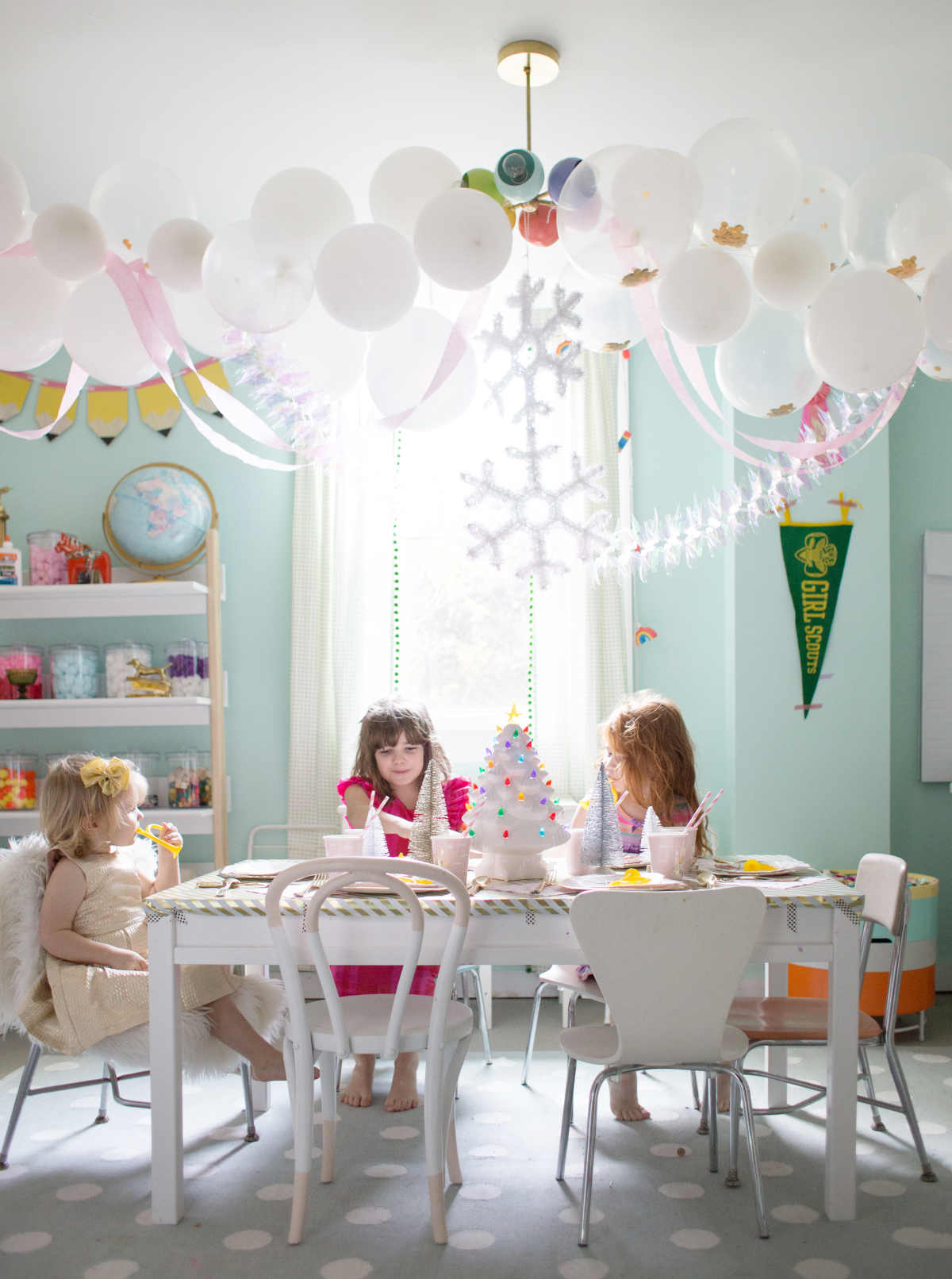 It was pretty special getting to celebrate my baby, even if I do have some mixed feelings about it - it's so bittersweet watching them get bigger, but age two has been a favorite of mine, so I'm looking forward to this year with her!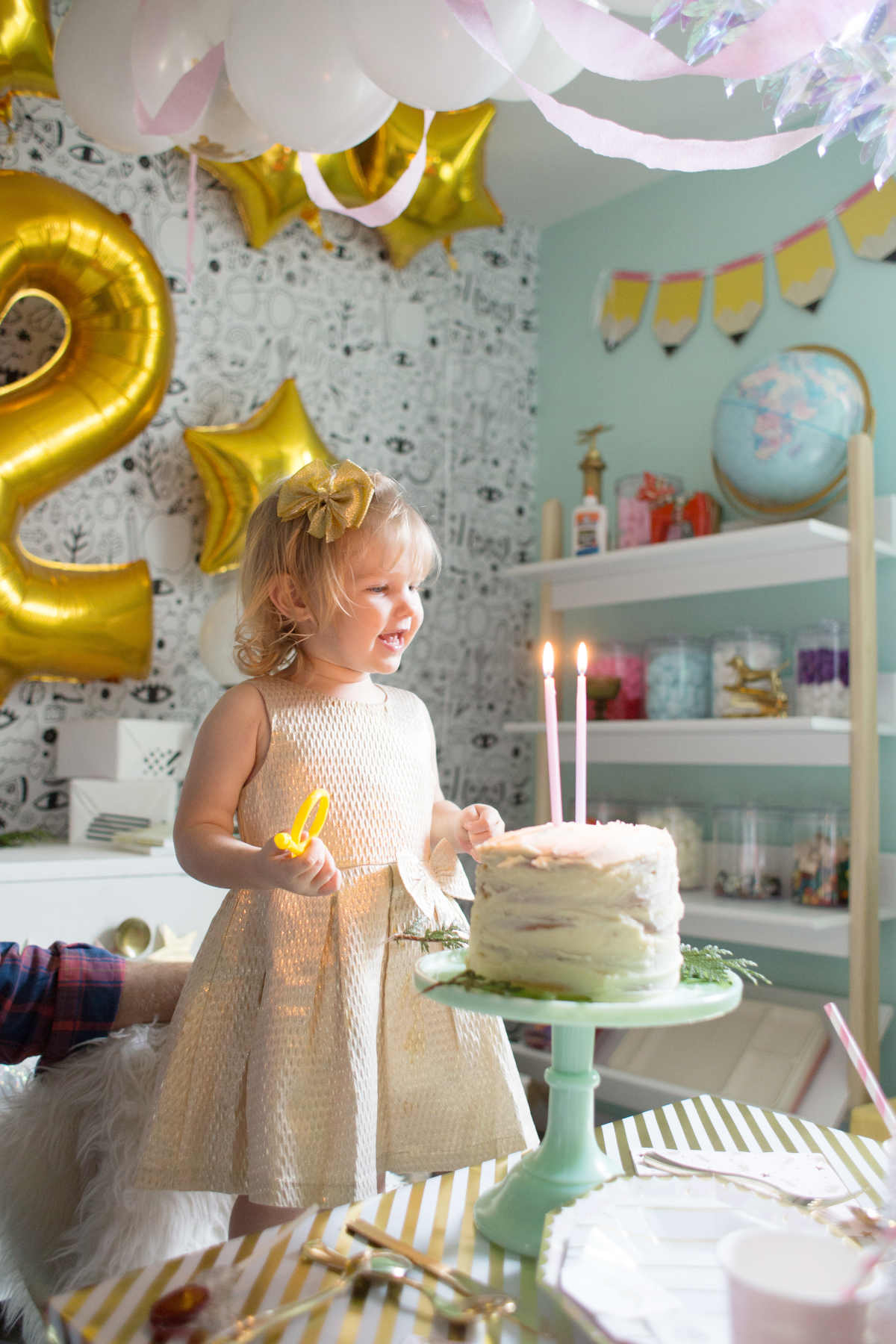 I mean, just look how proud she is of her little cake!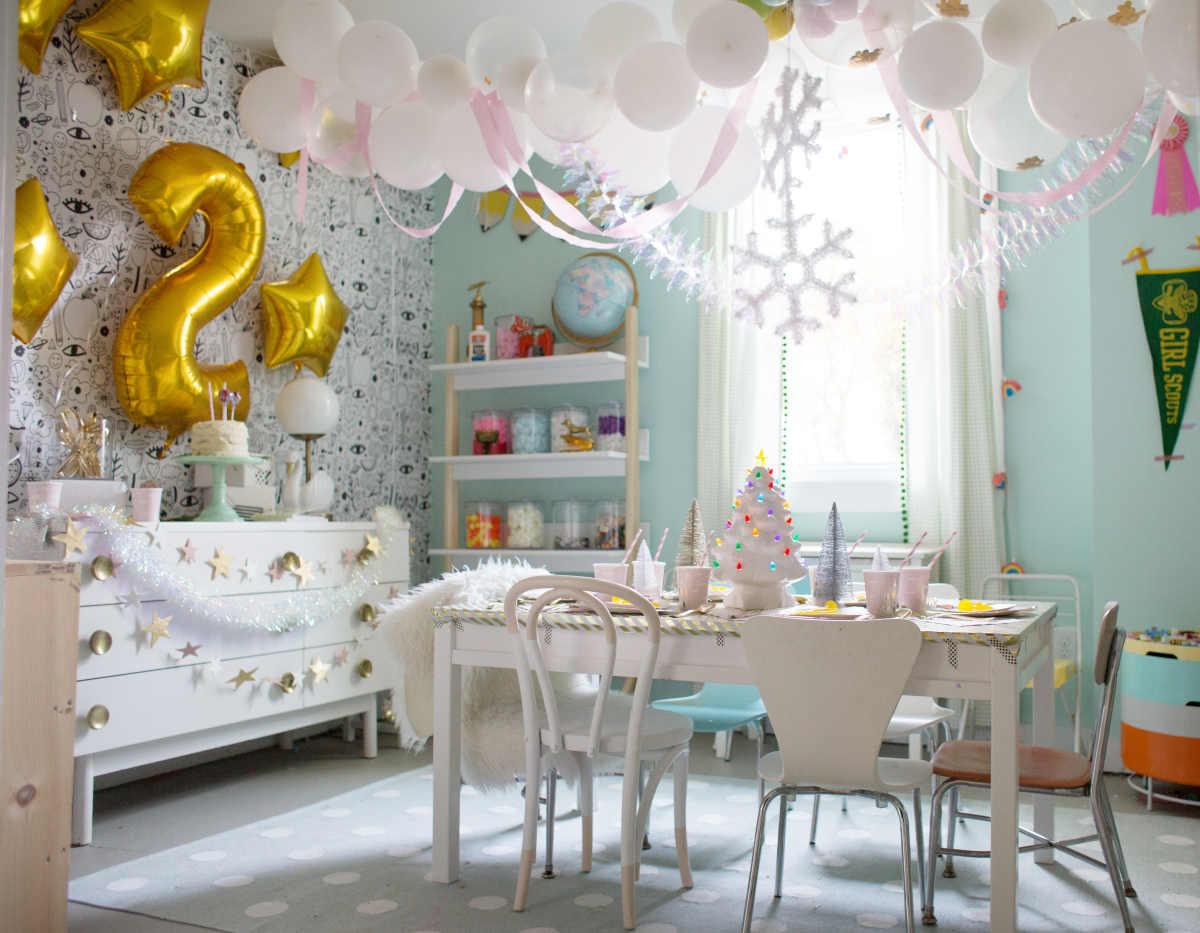 SaveSave