How to Throw a Cute Paw Patrol Party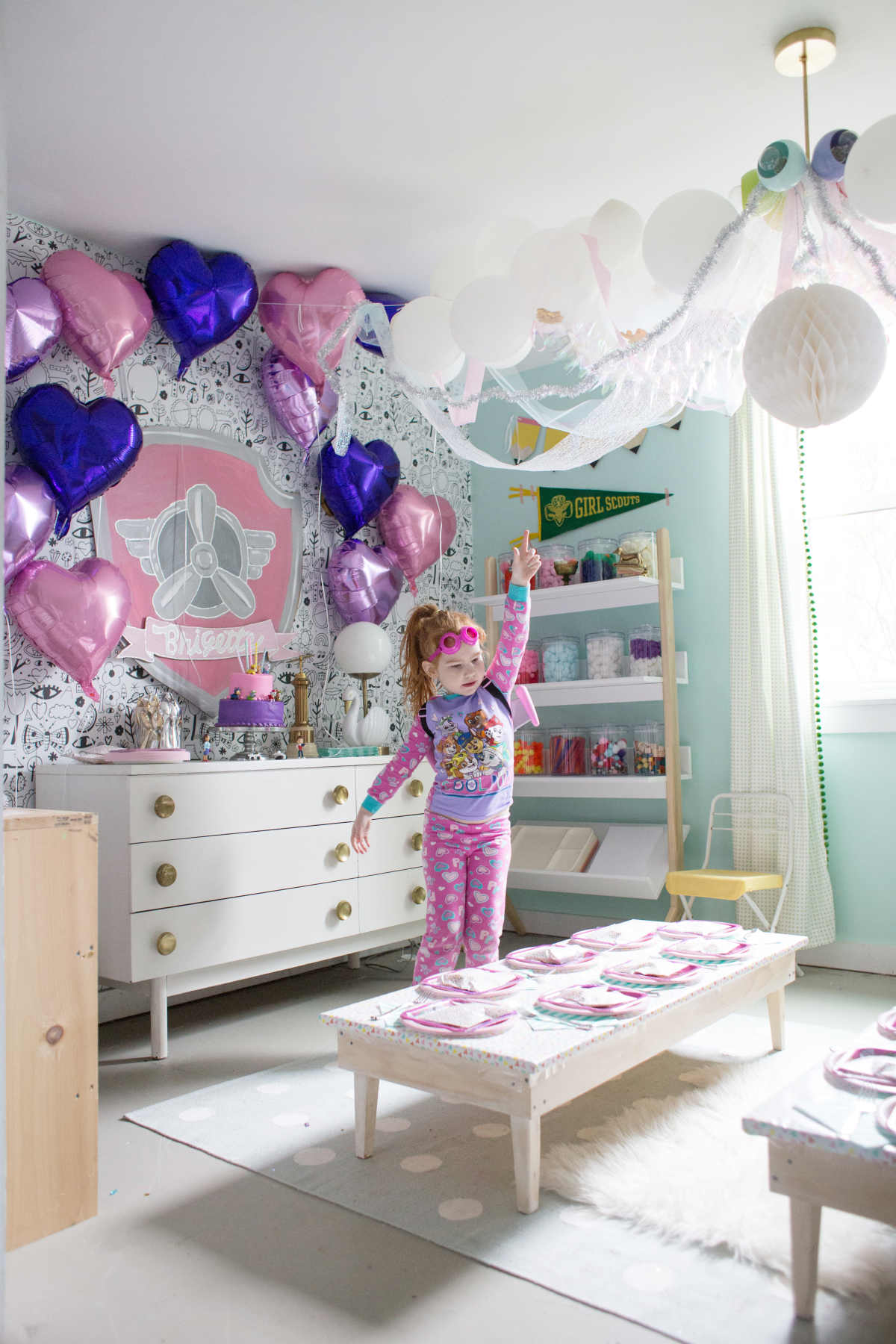 My little redhead turned 5 last Friday, and her request for months now has been a Paw Patrol birthday party.  She is just in love with Skye (the pink girl puppy), and while I typically don't go for the commercial look, her enthusiasm won me over, and I did my best to throw her a simple little Paw Patrol Party.
(pictured above: pink and purple heart balloons: Paw Patrol cake toppers; Brigie's Pajamas; Brigie's Pup Pack; Skye Plates; More sourcing details for this room)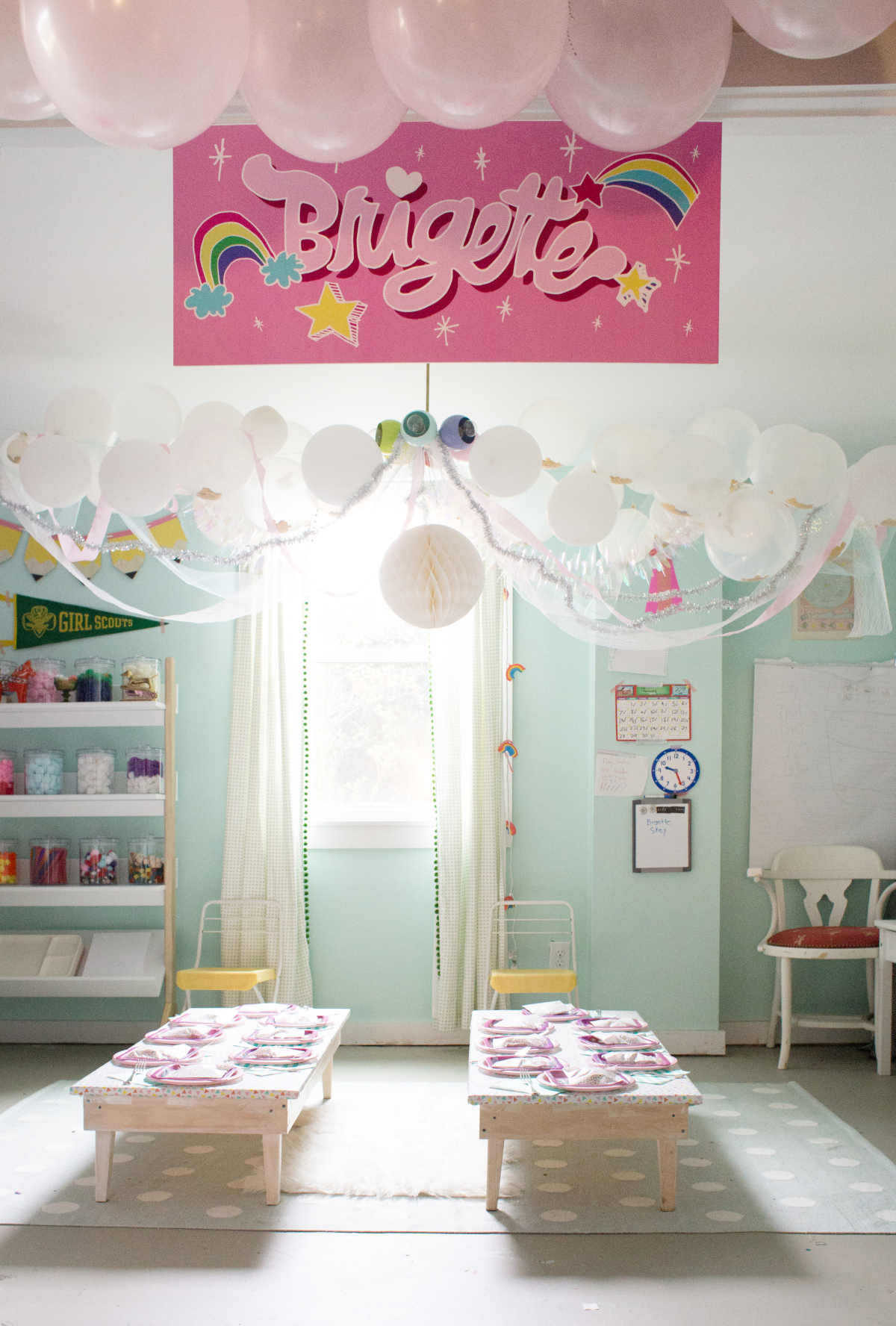 I pulled out these little tables my dad made several years ago for Vivi's birthday party.  They are perfect for kid parties; the kiddos can just circle around the tables easily, and it's great if you have toddlers who can't quite sit at a real table yet.  I re-used the name sign from her party last year, and would you believe the balloon garland has lasted since Vivi's party in November?  Good to know if you ever make a balloon garland; you can plan on it lasting a long time.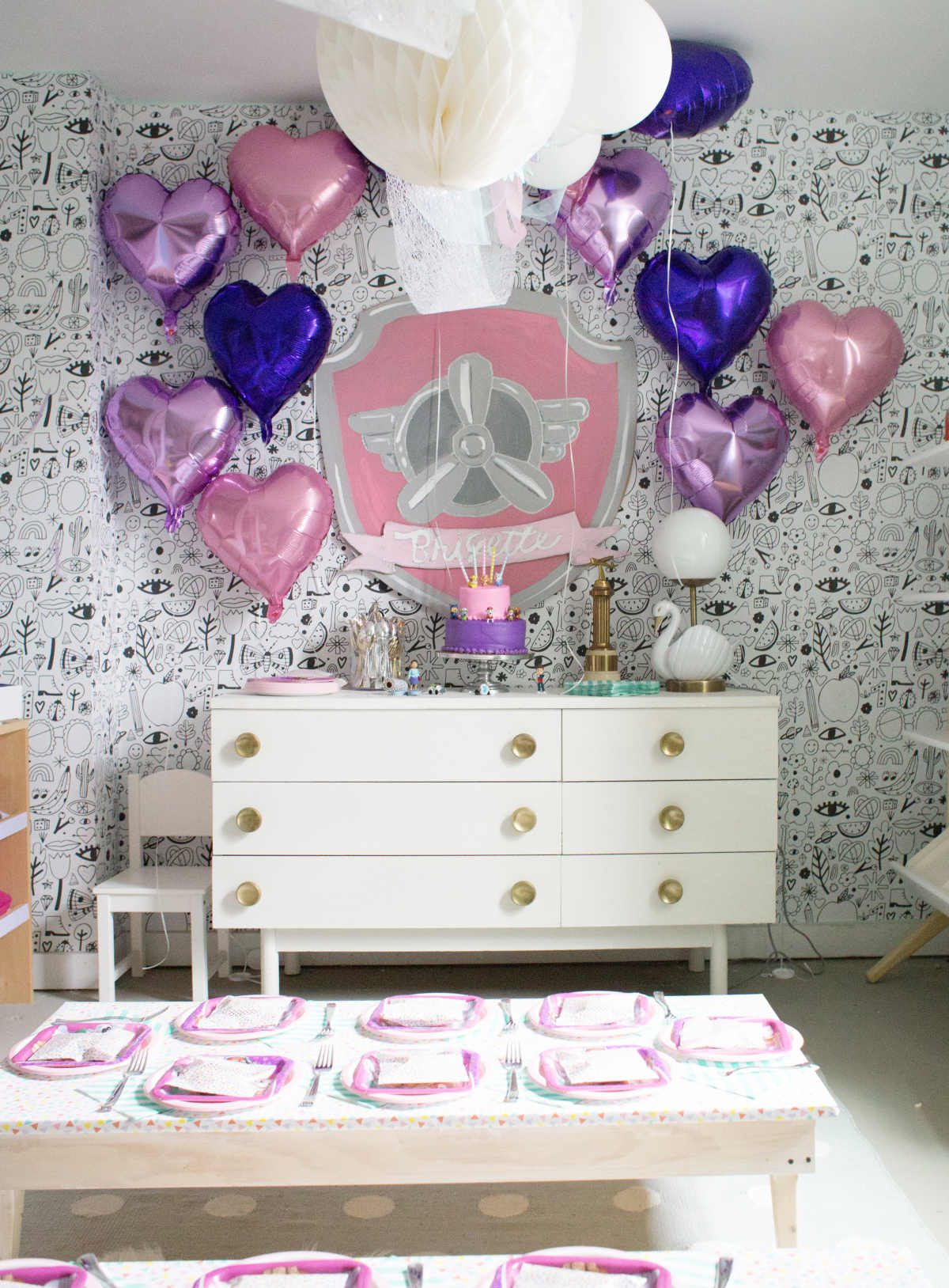 I have a stash of giant sheets of cardboard, which have come in handy many times.  With some paint and a utility knife, it's an easy way to make some magic.  I know not everyone is into painting, but really it's not too hard to do simple things - I just painted Skye's badge out large.  For the cake, I had publix make a two tier cake in pink and purple and added little figurines to it.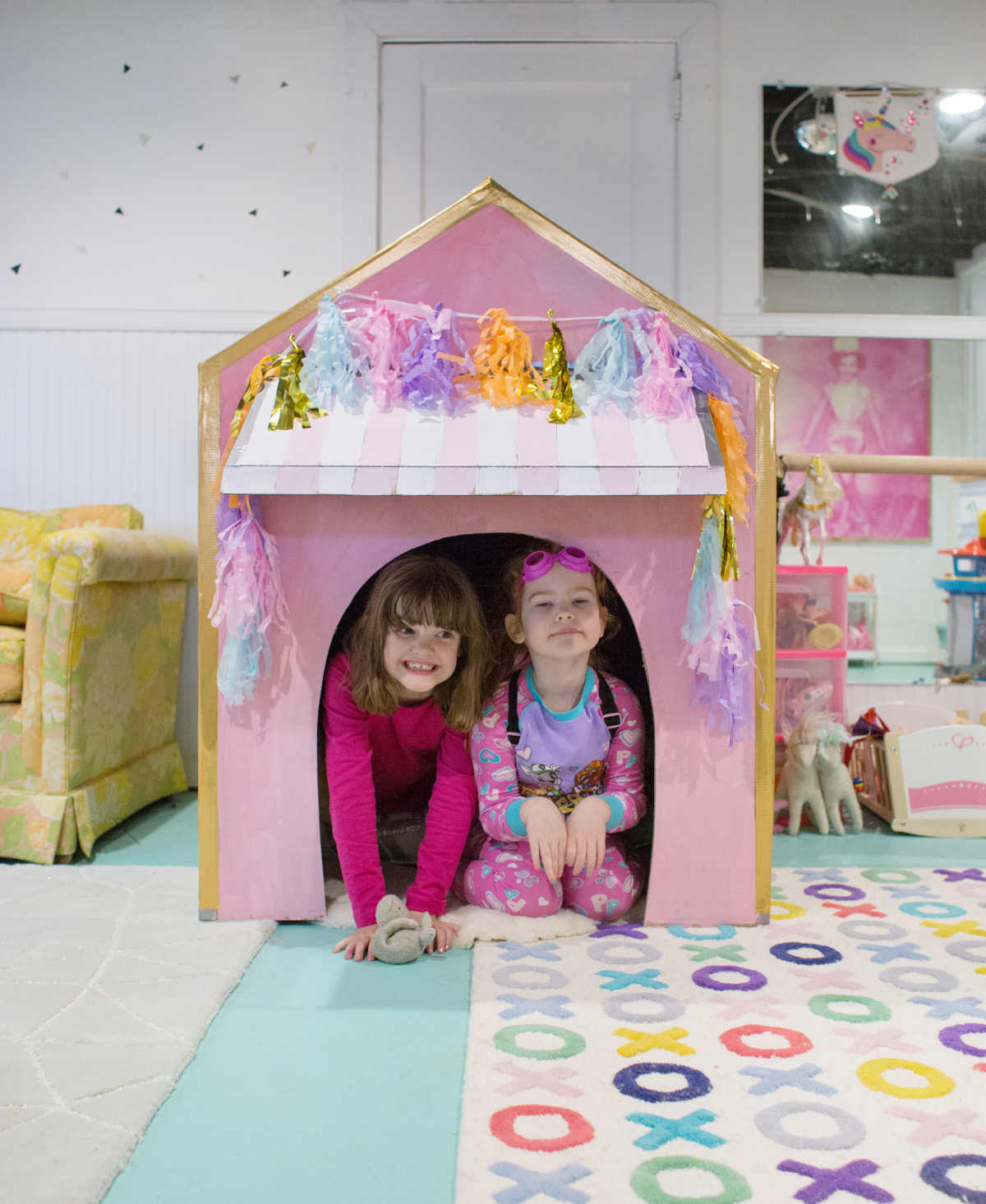 I also made a little cardboard doghouse for the kids out of the large sheets of cardboard, using paint and gold duct tape.  It turned out really cute, and the girls LOVED it!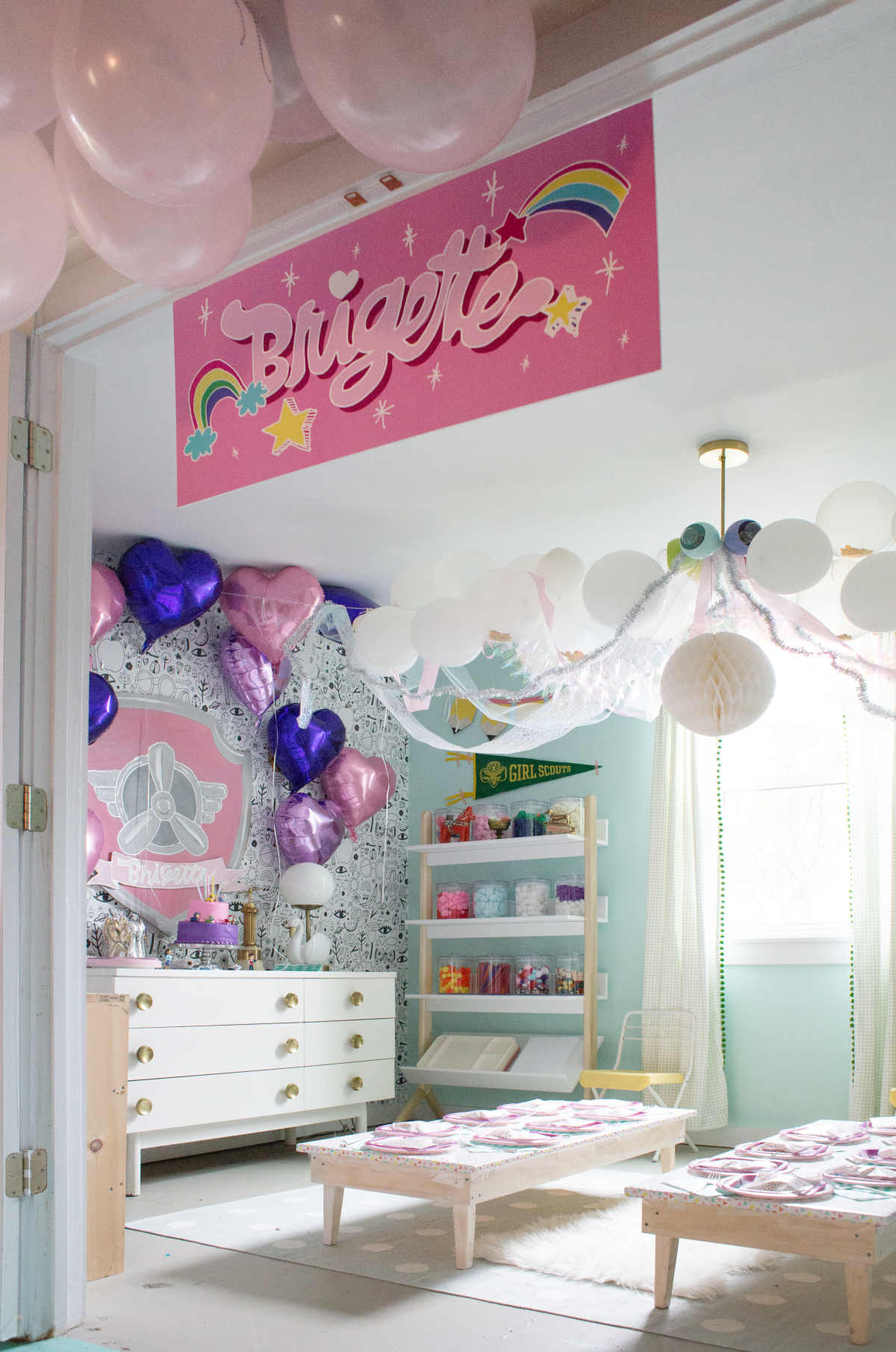 Chip dressed up like Ryder and hid a basket of small puppies in the house, and sent the kids on a mission to rescue the pups after a few puppy calisthenics.  It was pretty cute, and all the kids got to take home a little puppy of their own.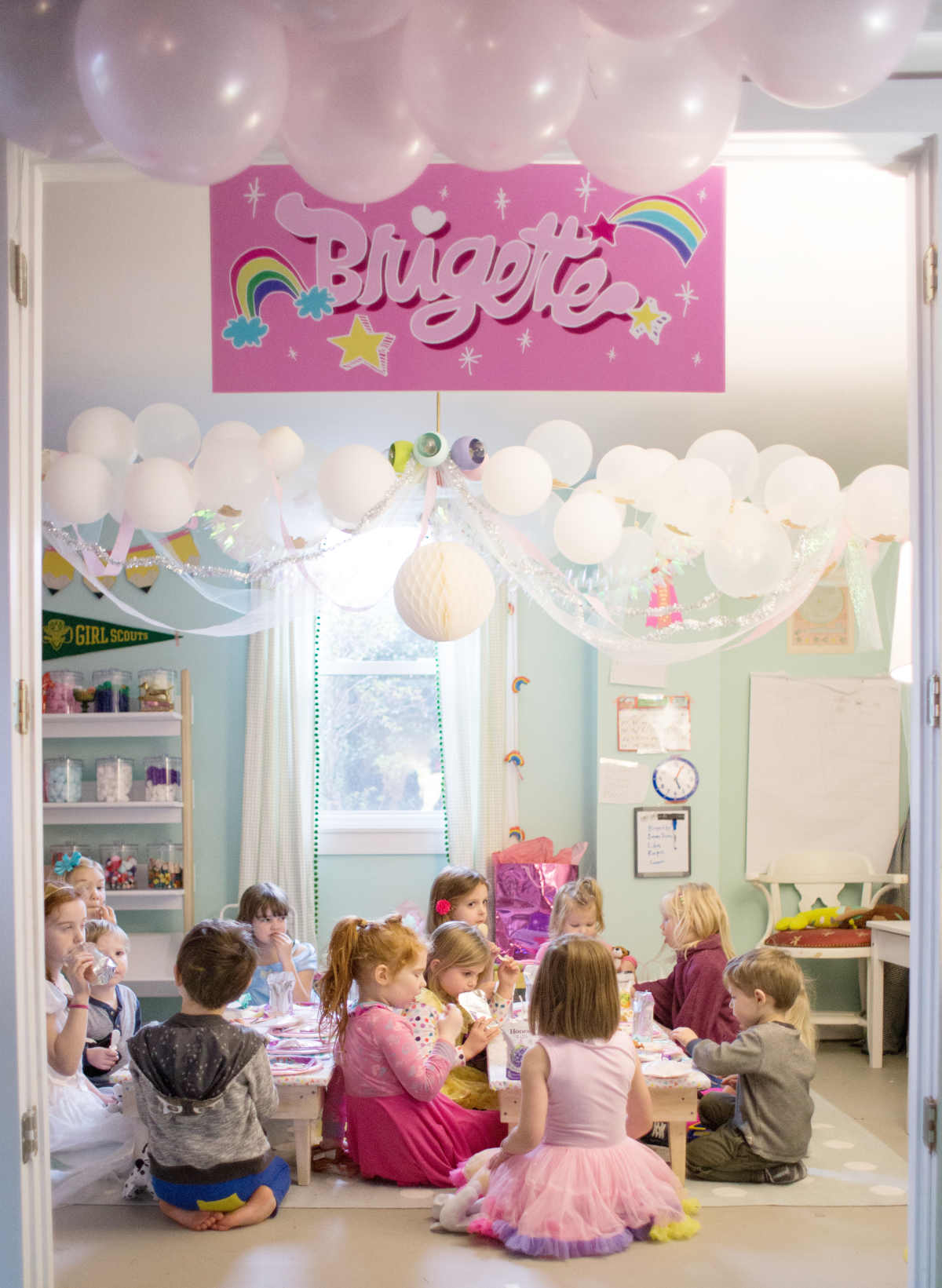 It really turned out to be a sweet party, and pleased my girl's little paw patrol loving heart.  In fact, she is asking for the same party next year.  Hope it helps if you are trying to do something similar!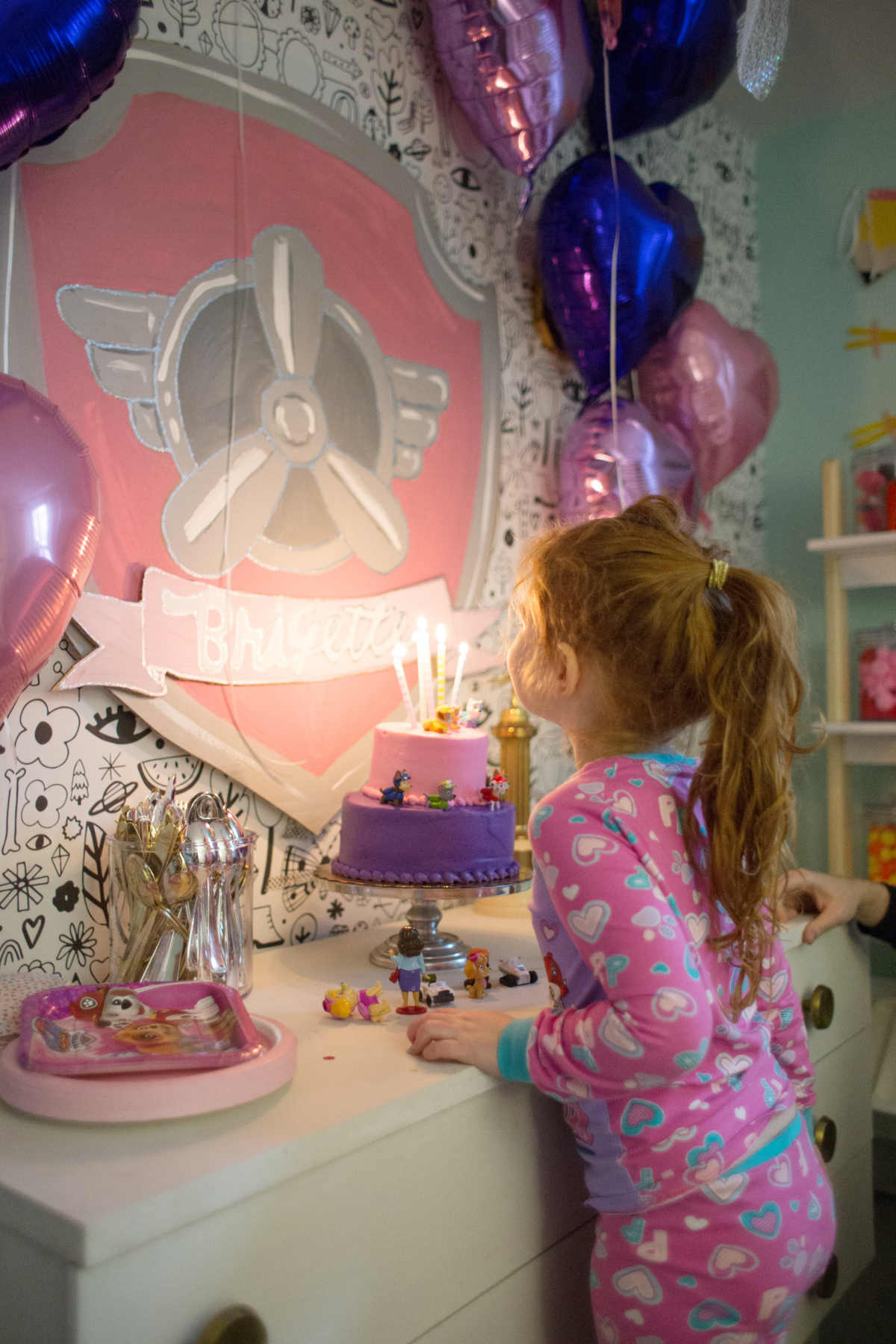 SaveSaveSaveSave