Geology Birthday Party Ideas
for girls!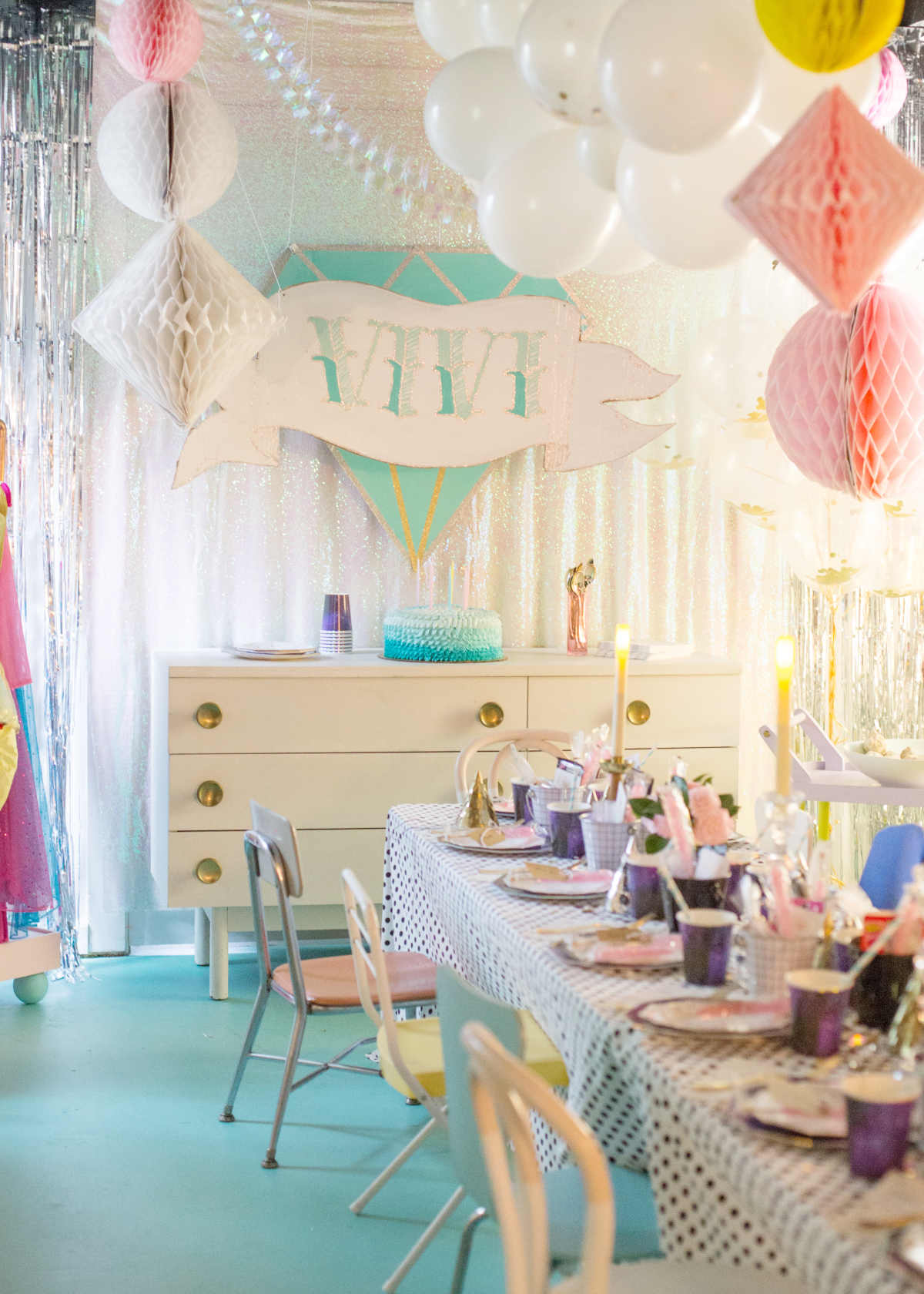 Vivi just turned 7, and she requested a "rock party."  It was partly inspired by our trip to North Carolina this past summer, when we did a little "mining" and her love/obsession with rocks.  The party idea morphed a little over time - we were going to do more "rock" activities, but just to keep it simple, we pared it down.
(shown above: polka dot tablecloth; Out of This World cups and plates; iridescent backdrop; silver foil backdrop; Iridescent Garland; Confetti Dot Balloons; rock candy)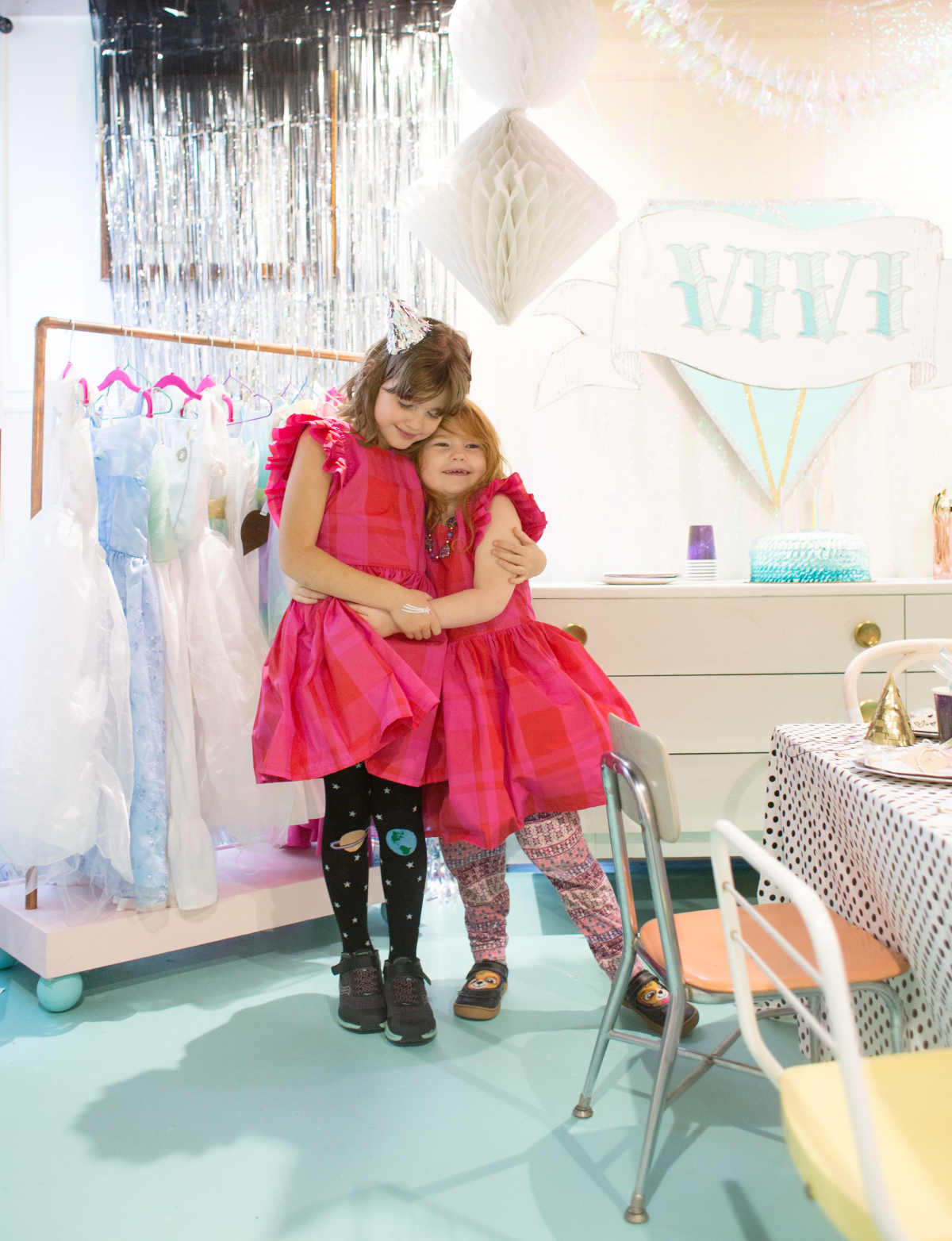 Since Vivi's birthday is in November, it's always a little dicey with the weather.  We planned to have a little dinner party in the basement with an outside activity that we could move in if needed.  Since Vivi wanted to do something with rocks, we decided to do some geode smashing.
(pictured above: Vivi and Brigie's Dresses; Vivi's Tights; Silver Foil Backdrop; Iridescent Backdrop; Iridescent Garland; Polka Dot Tablecloth)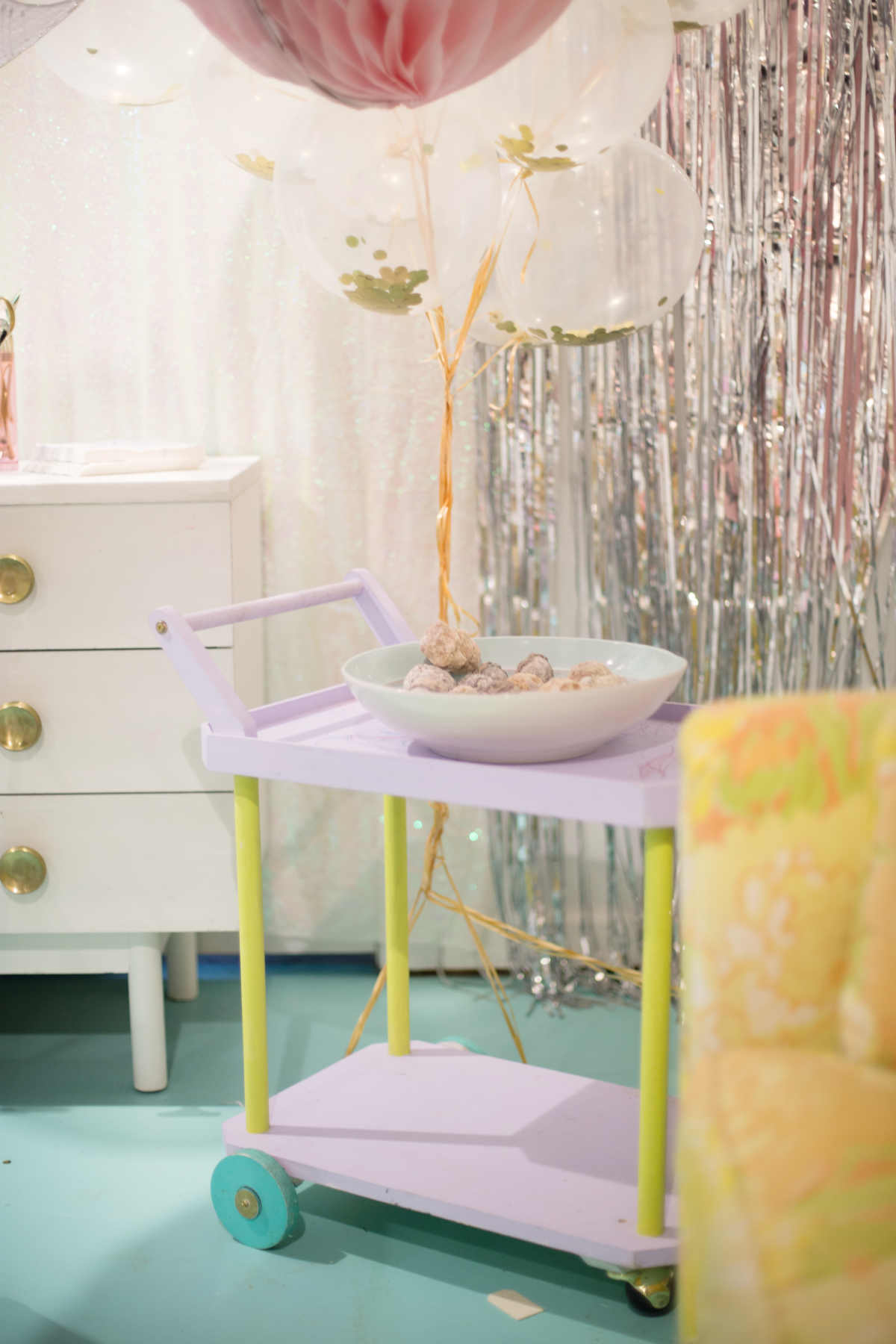 I bought these and these geodes (I read a lot of reviews, and these seemed the most positive, although they were a little pricier!) and I was impressed.  We used a hammer (I bought a rock hammer, but the regular hammer worked just fine!) and the kids wore safety goggles and with Chip's supervision they cracked them open on the patio outside.  All the geodes were different colors inside, so it was fun to see what each one looked like, and the girls were super enthusiastic about it.  It was a really great party activity, and they each took home their geode as a treasure to keep.
(shown above: large geodes; medium geodes; confetti dot balloons)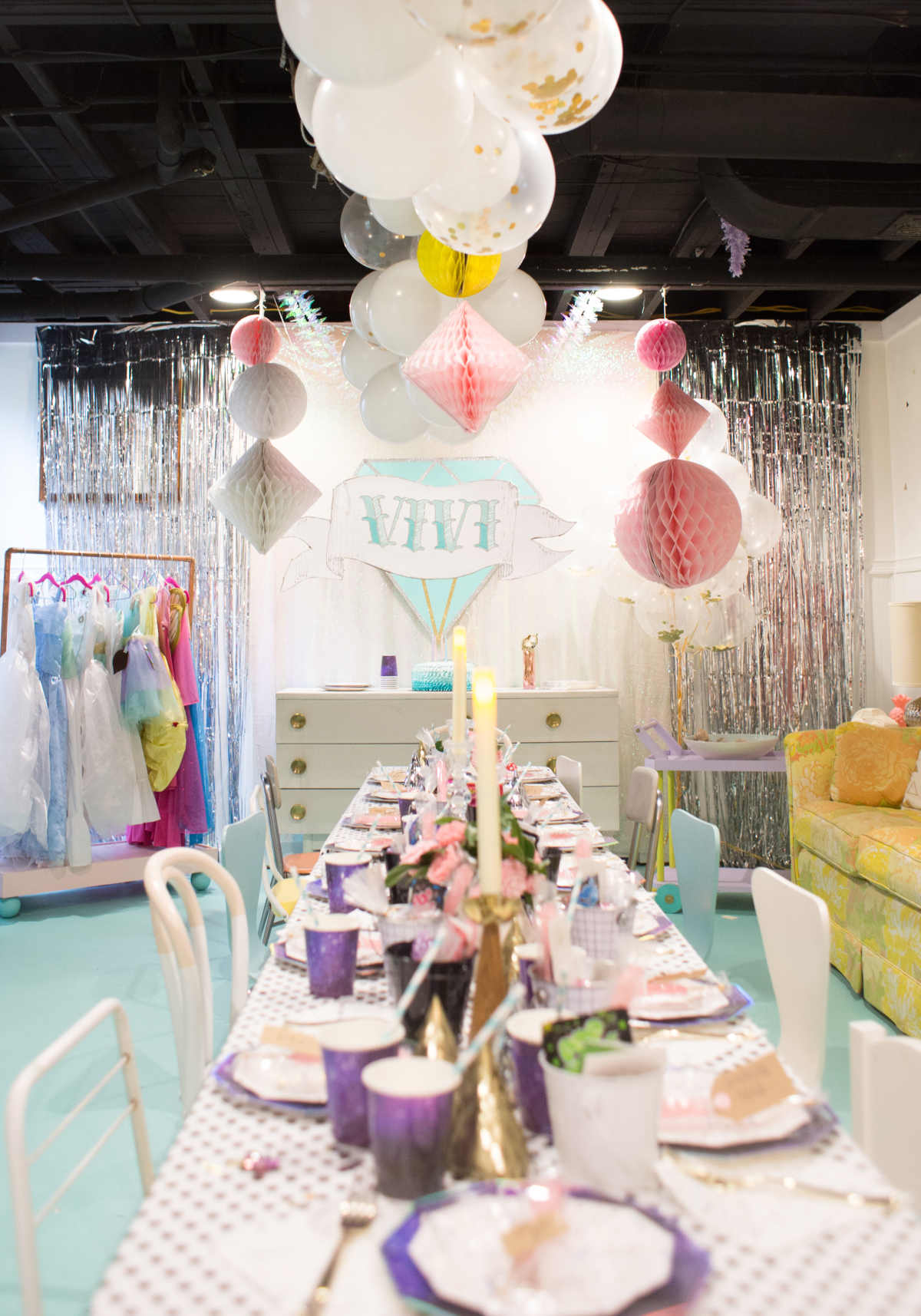 Vivi really wanted to help with the setup this year, and it was really sweet to get to set the table with her!  We came up with some rock/science inspired goodies for her friends, and used these plates from Daydream Society.  The celestial pattern was so perfect!
(Shown Above: Confetti Dot Balloons; polka dot tablecloth; pop rocks )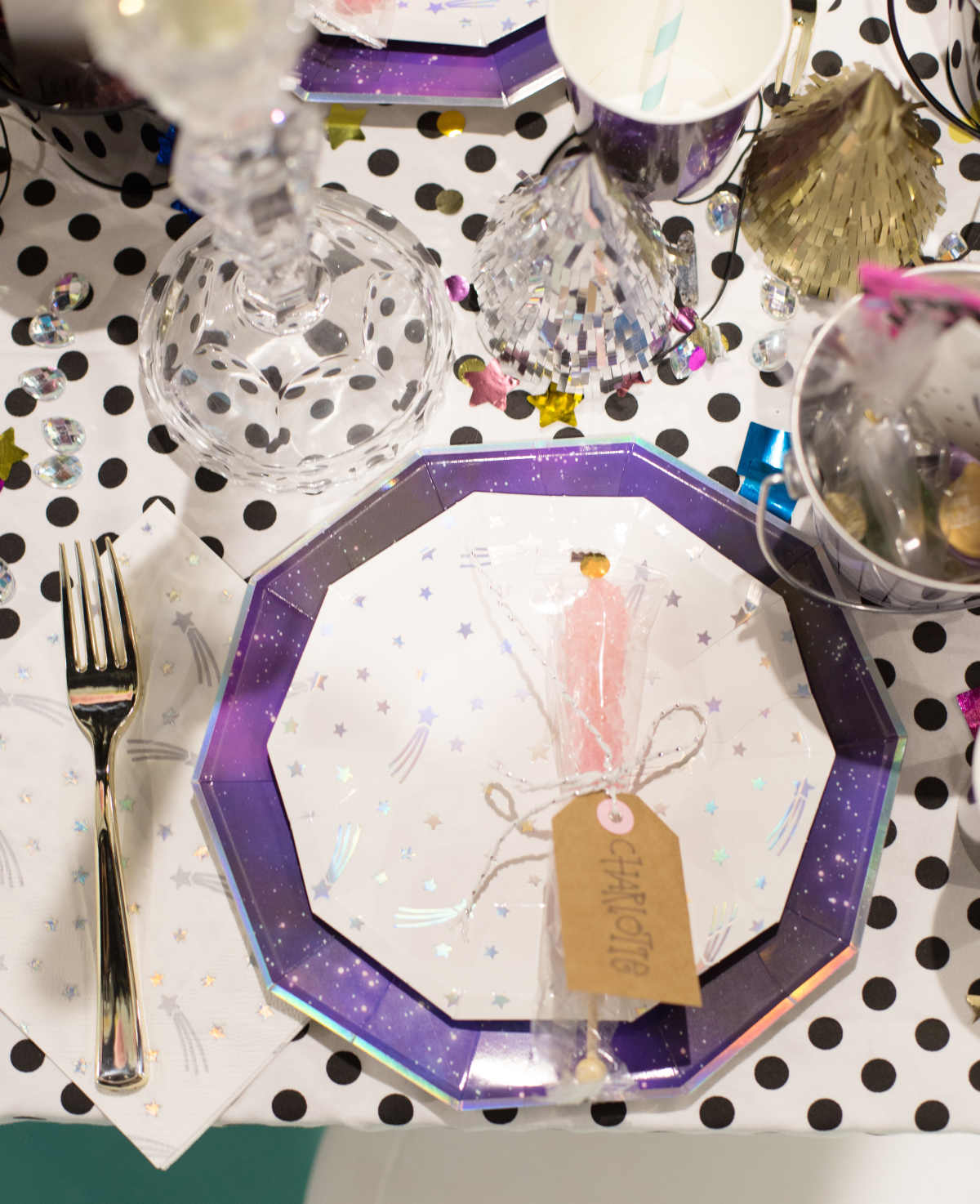 For the little party favors, I bought these little buckets from Target, and filled them with some Pop Rocks, Ring Pops, shooting star tattoos, some small gemstones, and we placed Rock Candy at each place setting.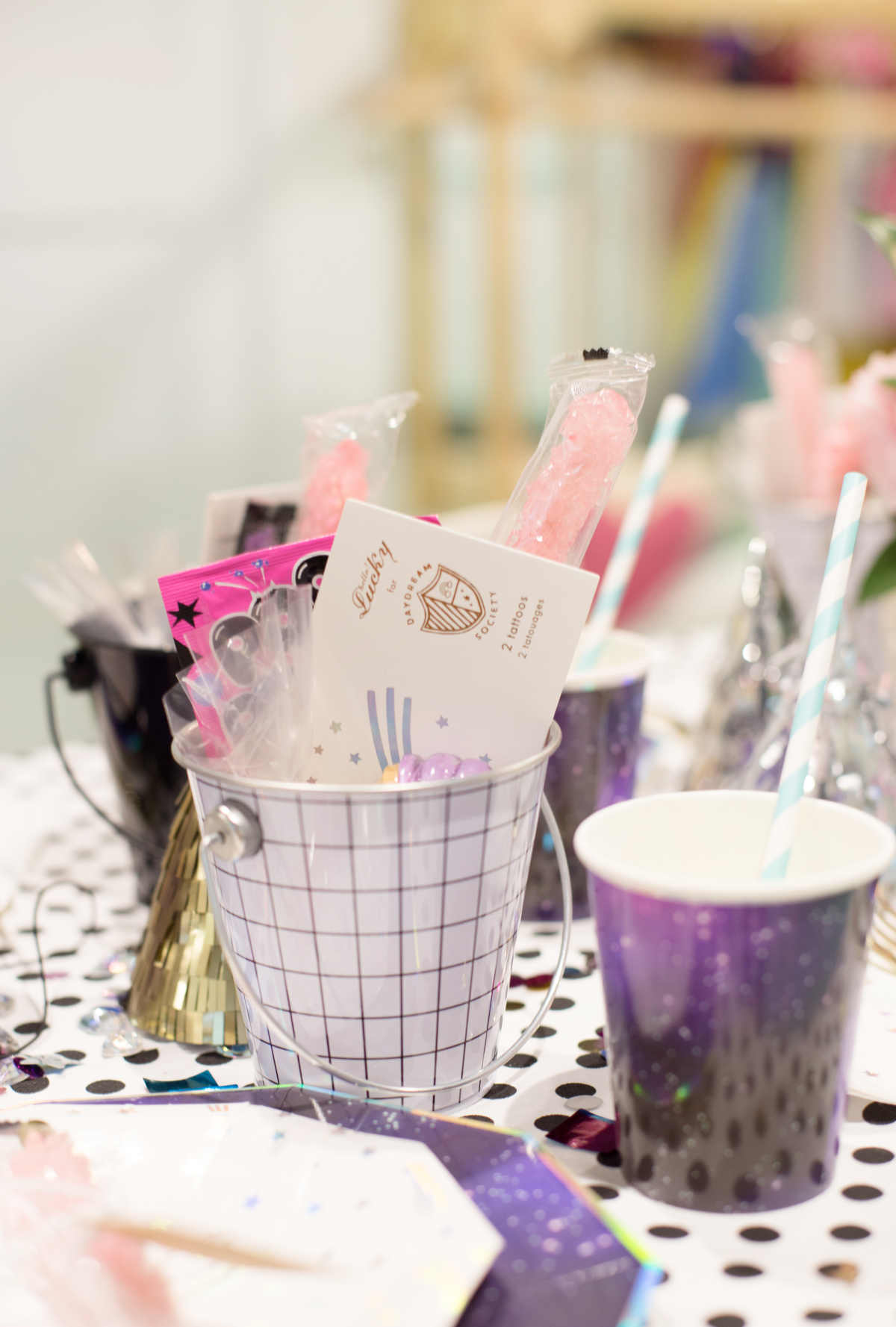 For the backdrop of the cake table, I painted and cut out a big gem from cardboard and made the banner with her name from cardboard.  I used glitter washi tape and glitter glue to outline everything.  I bought this stack of giant cardboard sheets, and it comes in handy often for last minute party decor.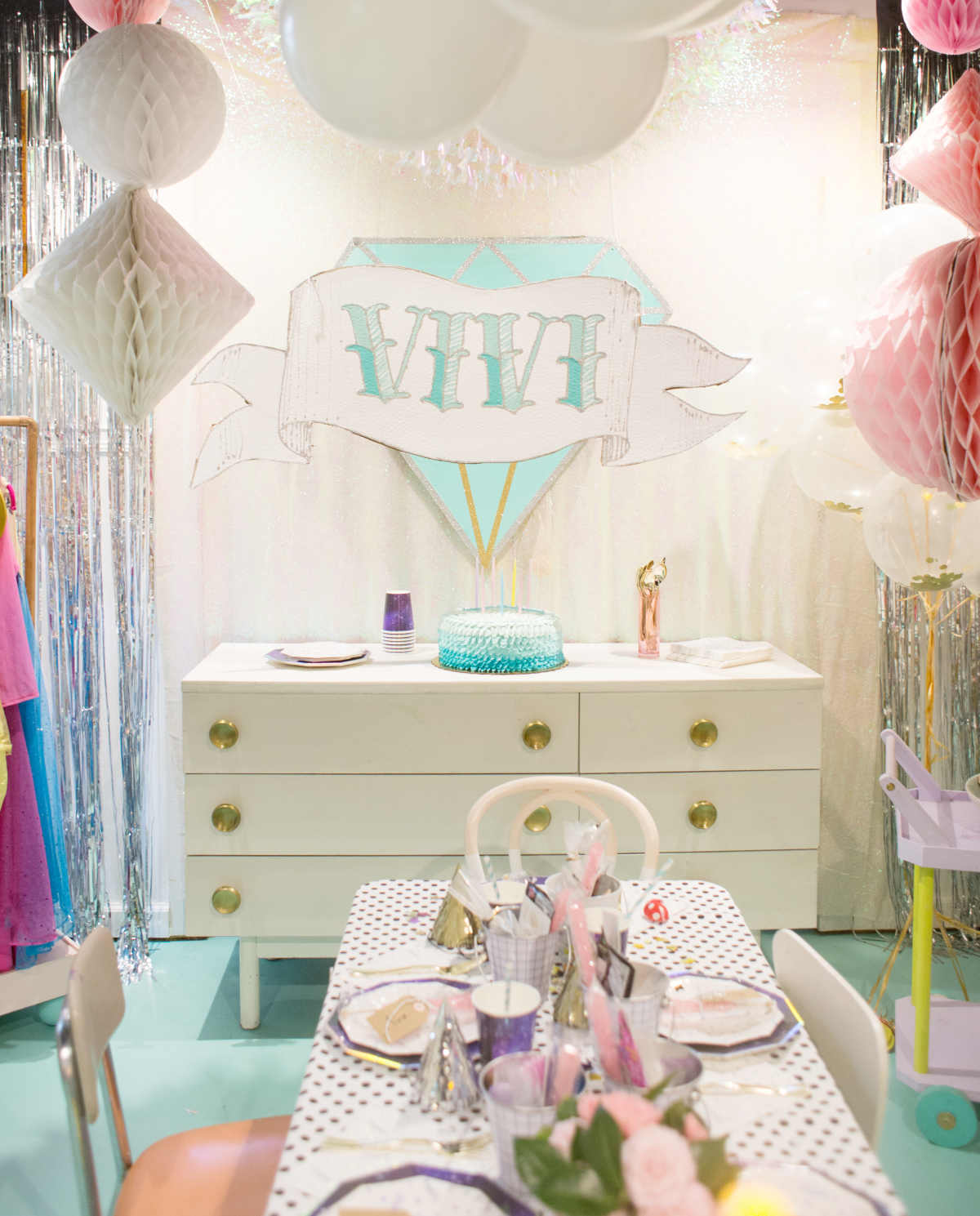 The girls ate pizza (Vivi's request) by candlelight (I used these LED candles so no fire worries!), and then had cake for dessert.  Quite a few ended up pouring the pop rocks on their cake to make it extra fun.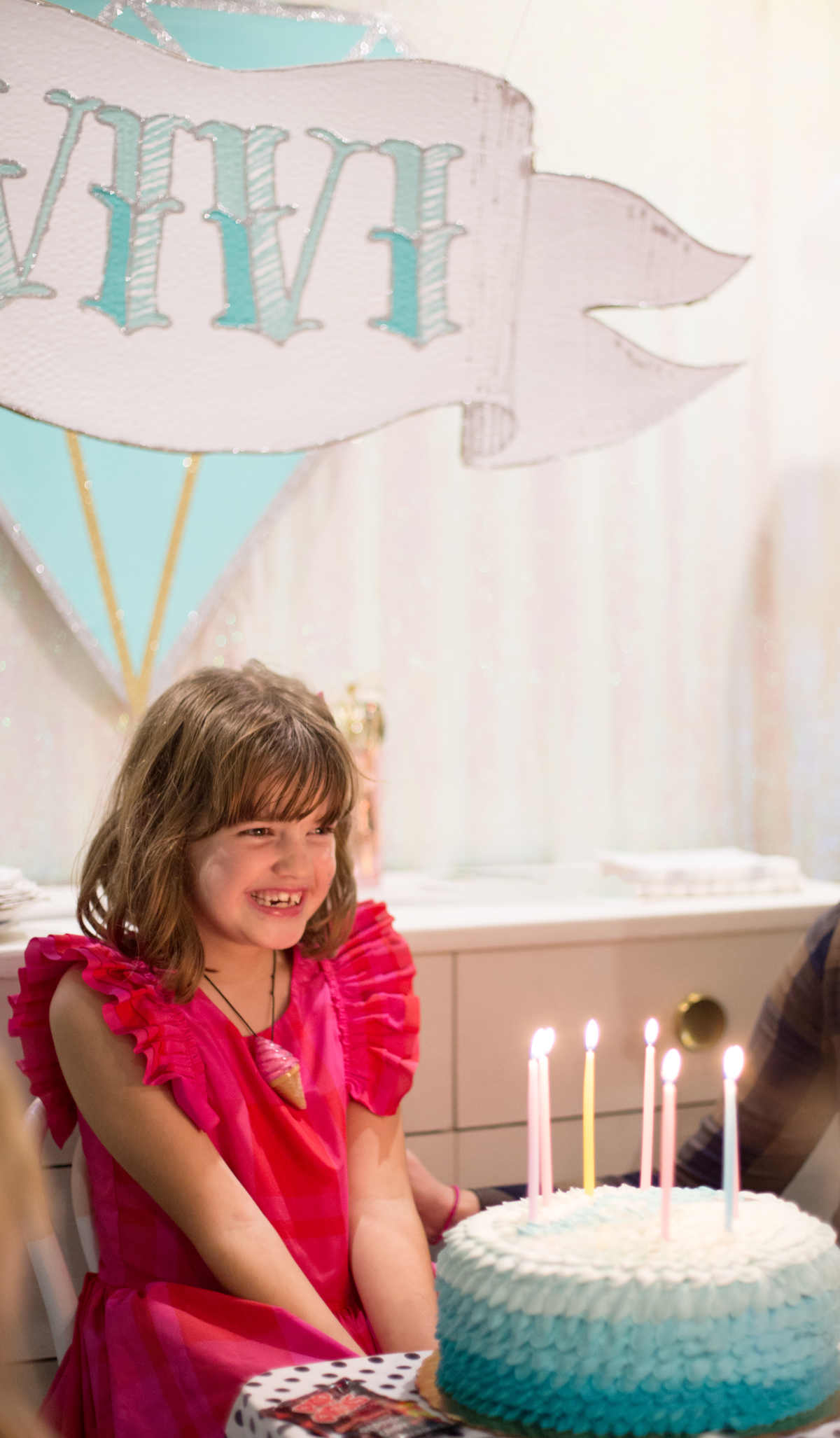 I can't believe my girl is 7!  It was such a fun day spent celebrating her!