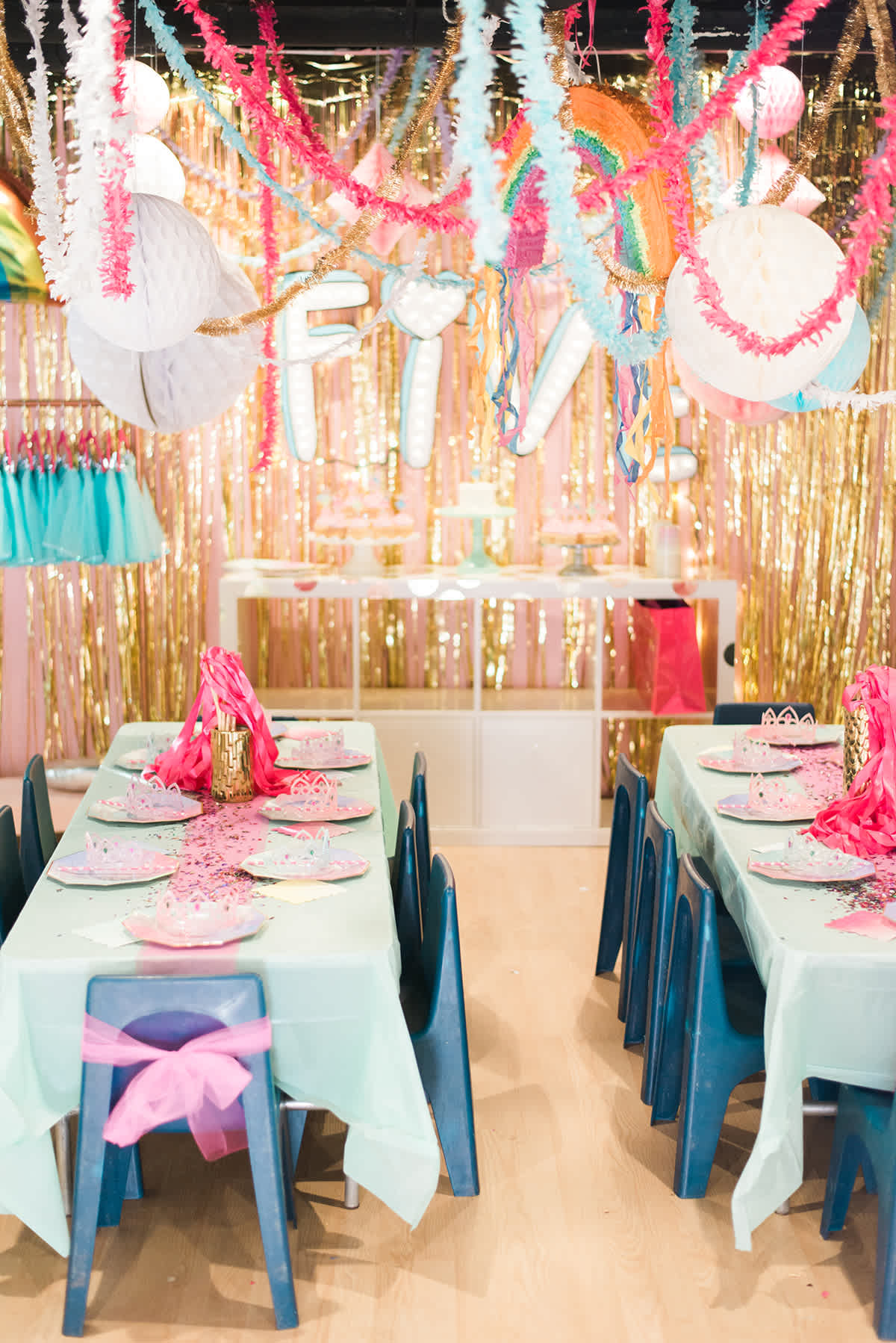 (awesome photos by Alea Moore)
Vivi turned 5 in November, and it's so hard to believe we have reached this milestone! To celebrate, we threw her a ballerina birthday party, since she loves all things dancing. We hosted in the basement playroom; the past few years I have had her party outside, but after last year's rain I decided to play it safe.
(pictured above: garland, gold fringe, pink paper, cups, ballerina toppers; pink honeycomb)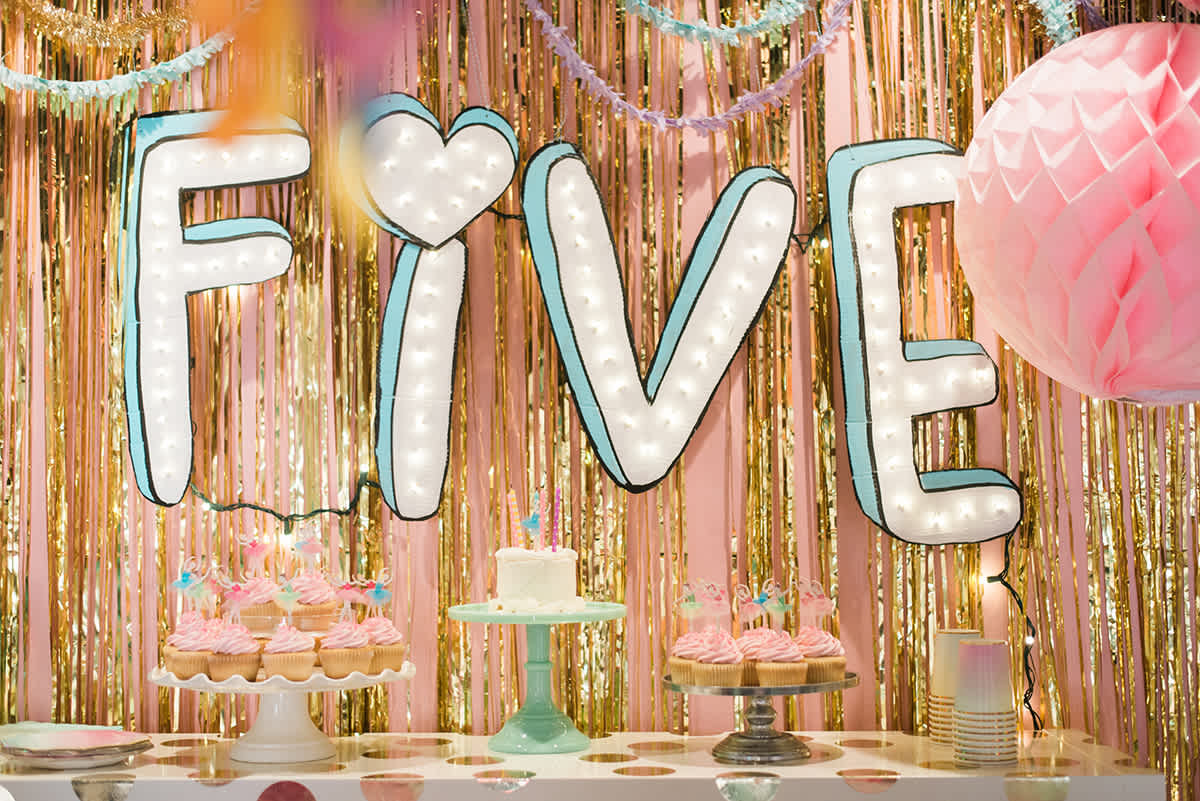 I tried to make the space feel really different, and we rolled up the rugs and some of the toys and put them away. I covered the back wall in that pink butcher paper, and hung gold fringe over it for a really festive look. For the centerpiece, I made a name marquee out of cardboard, paint, and Christmas lights.
(pictured above: tablecloths; pink tulle; ribbon wands; ombre plates; crowns; pink honeycombs; white honeycombs; tissue paper garlands; rainbow piñata)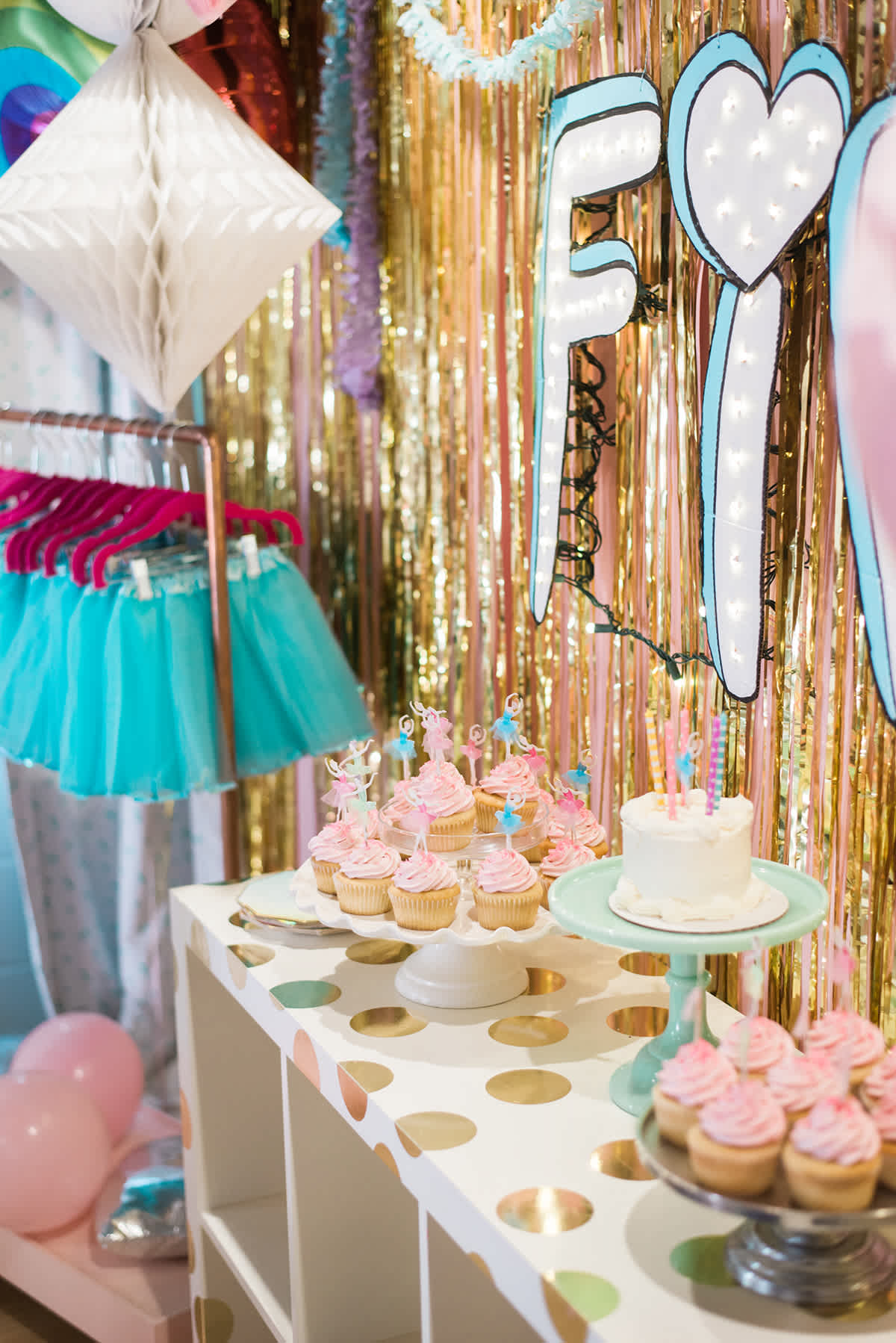 It really wasn't as challenging as it might sound; I sketched out the letters on cardboard box scraps, painted them, and then cut them out with an X-acto knife. I poked small holes in the cardboard with the X-acto where I wanted each light to go, and then put the lights through the hole. You can see in the picture above how it is put together - I love how it looked all lit up!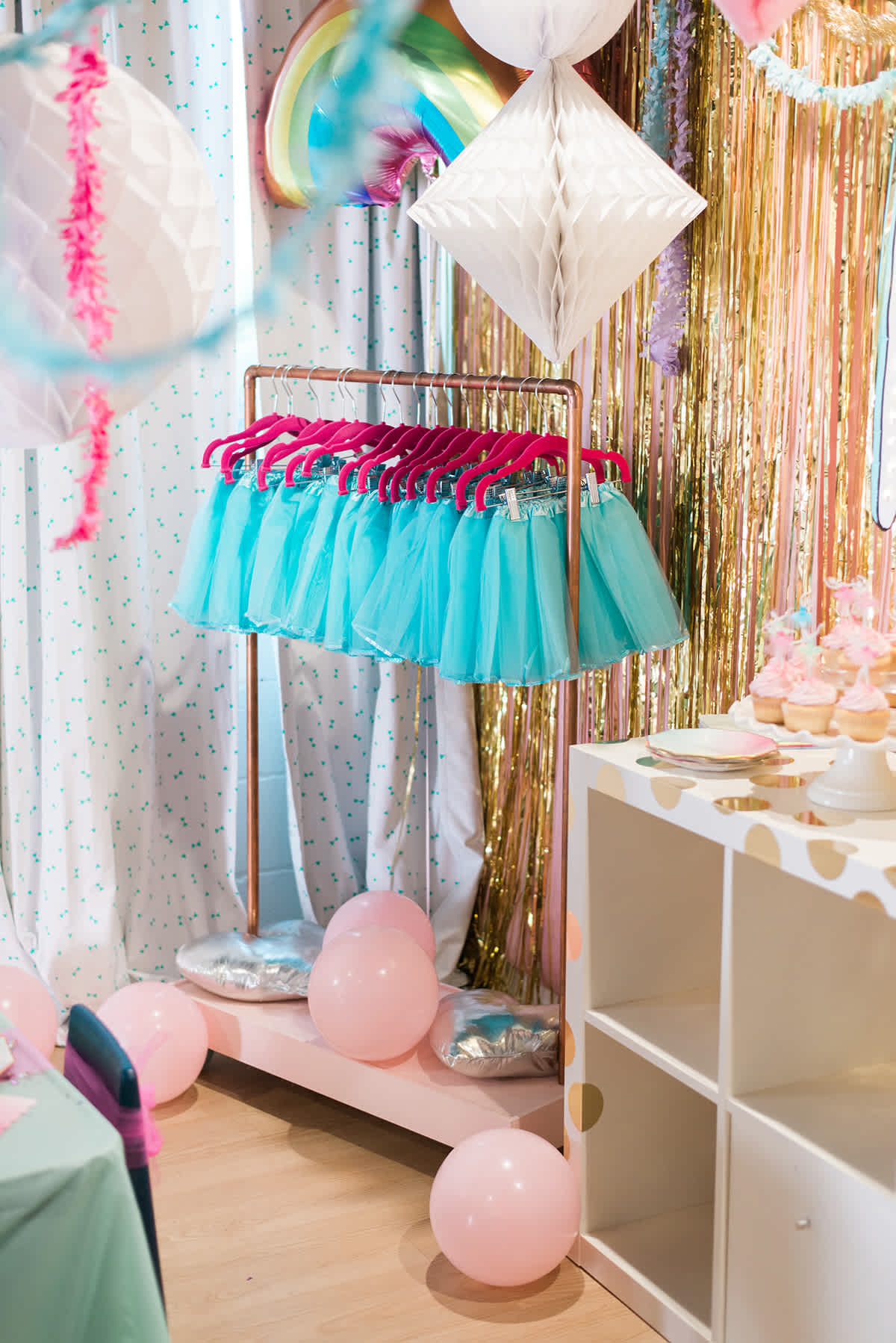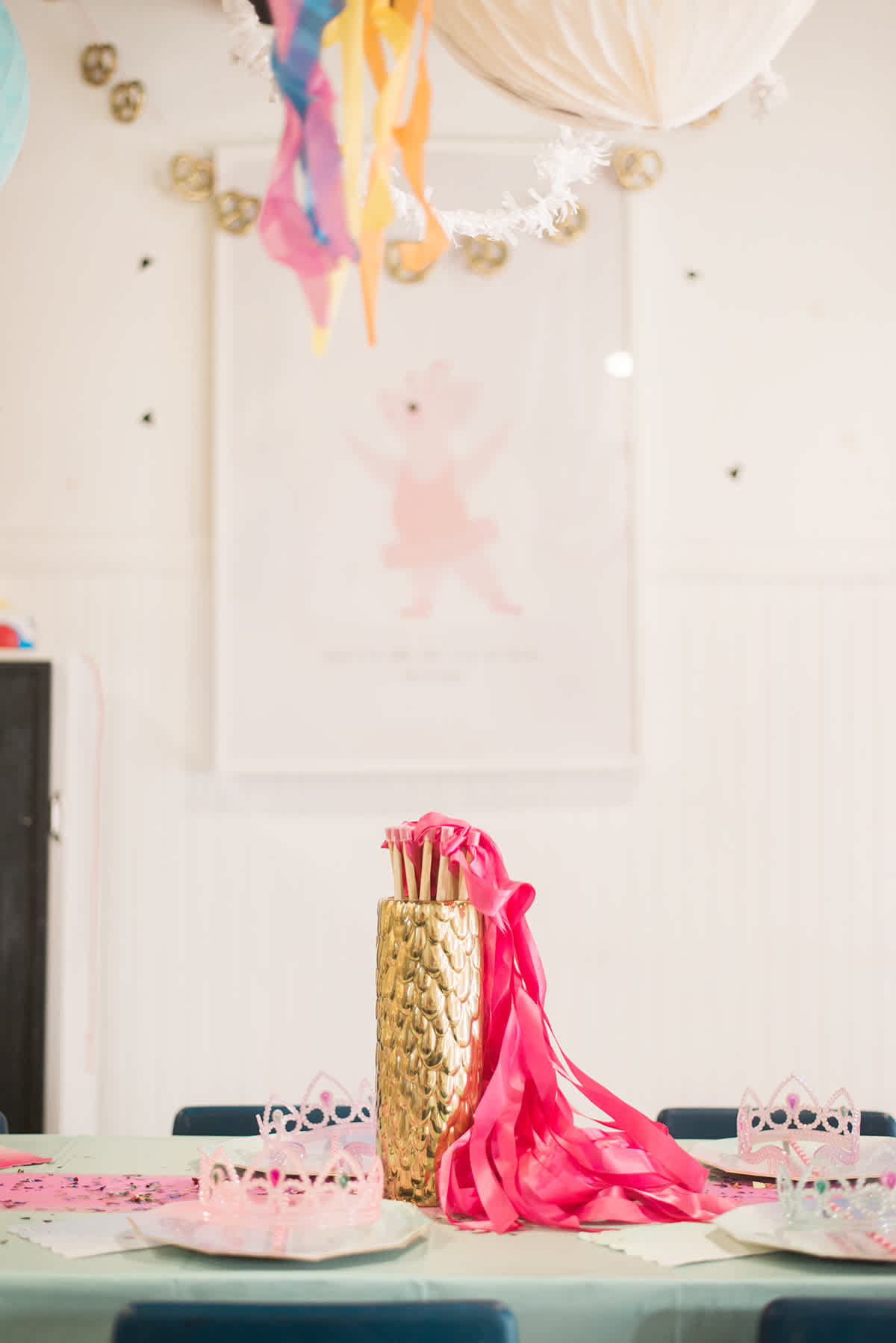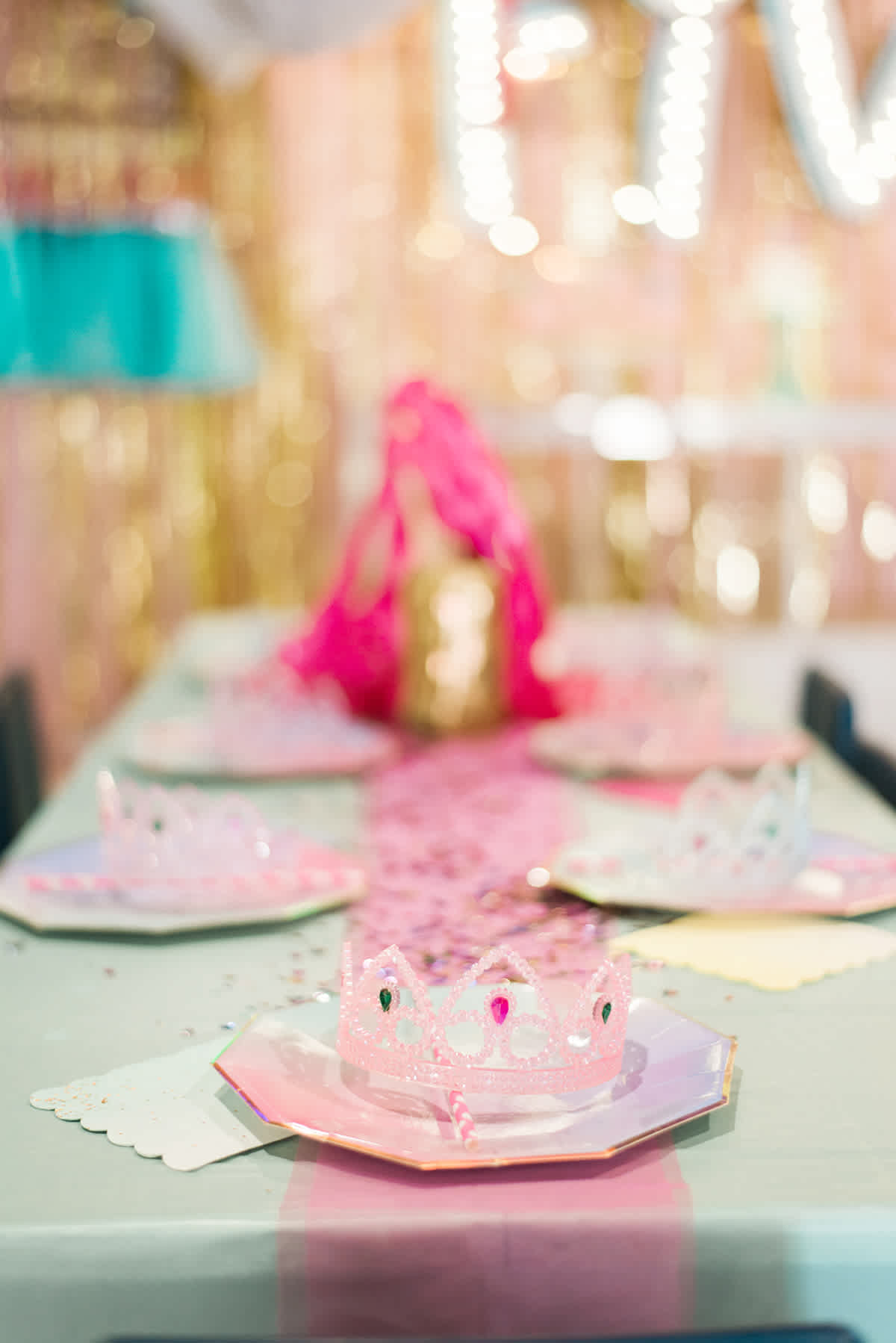 For favors, we had blue tutus (hung on the girls' dress up rack), ribbon wands (which made great table centerpieces!), and crowns. I love all the little tutus hung up in a row!
(pictured above: tutus, pink hangers; rainbow balloon, ribbon wands, crowns, tulle, tablecloths)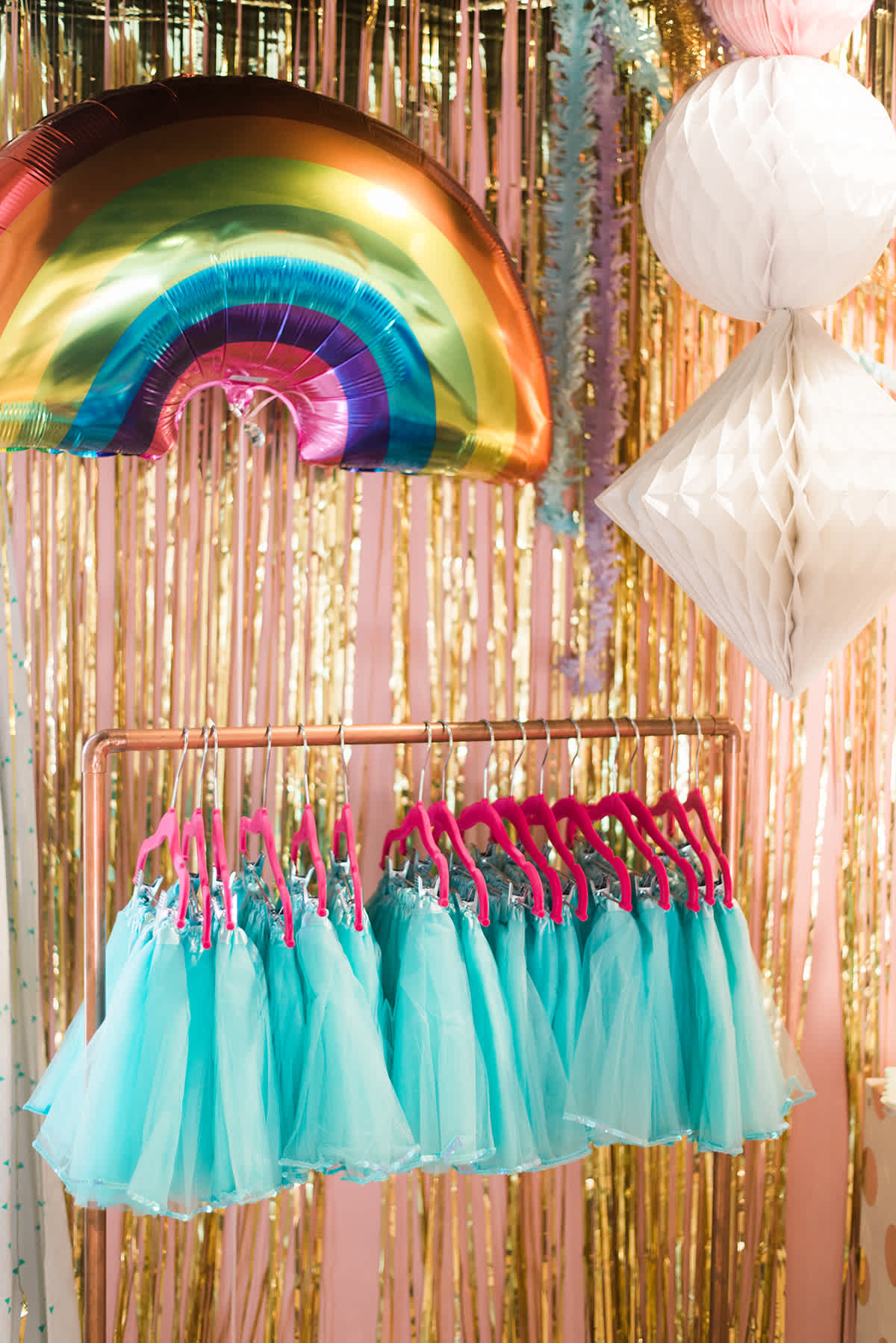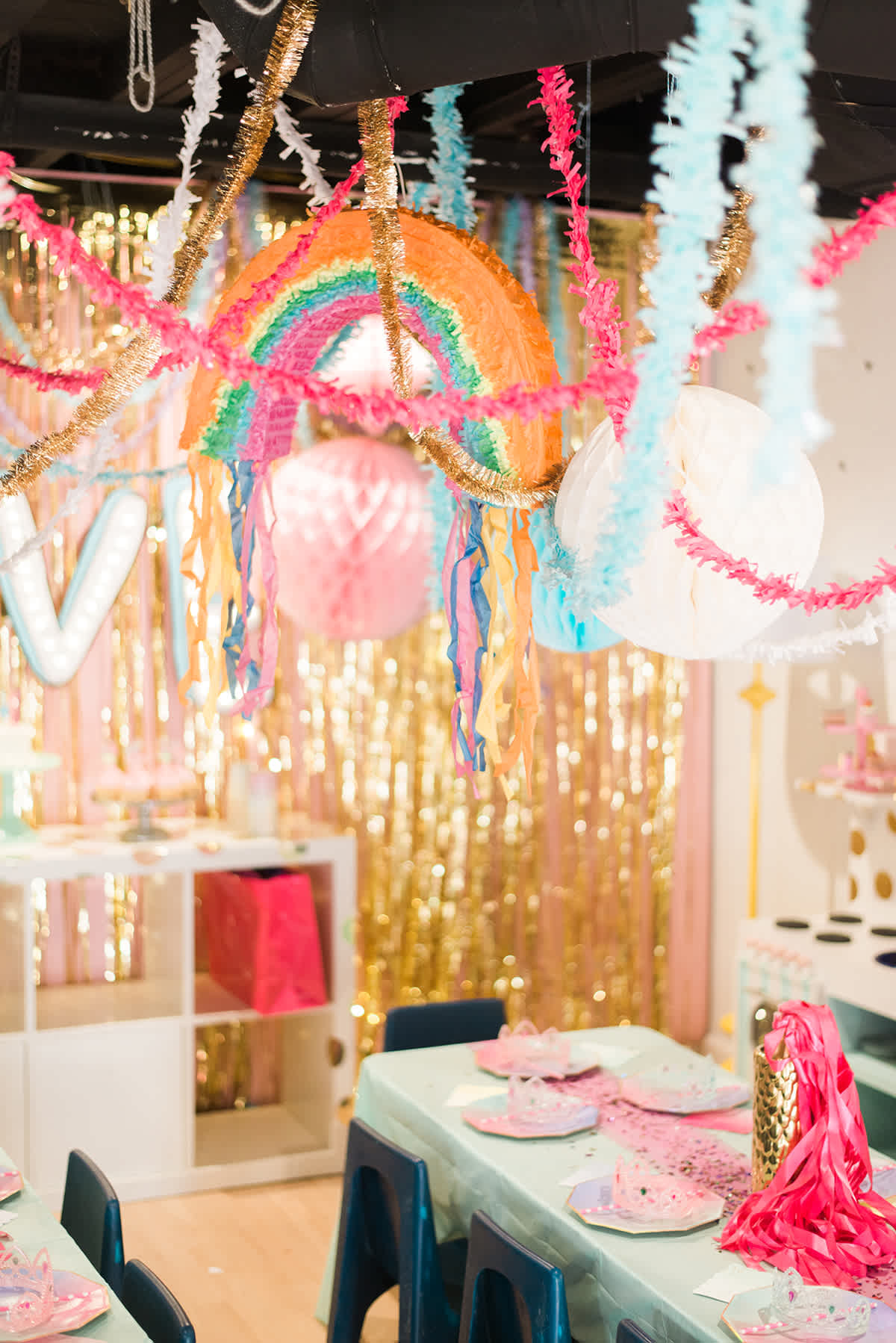 This is one reason why it's great to not put a ceiling in your basement; all the exposed beams and such are excellent for hanging garlands and what not. I also usually leave it up for awhile, which makes it extra fun downstairs.
(pictured above: rainbow piñata; white honeycomb; garlands)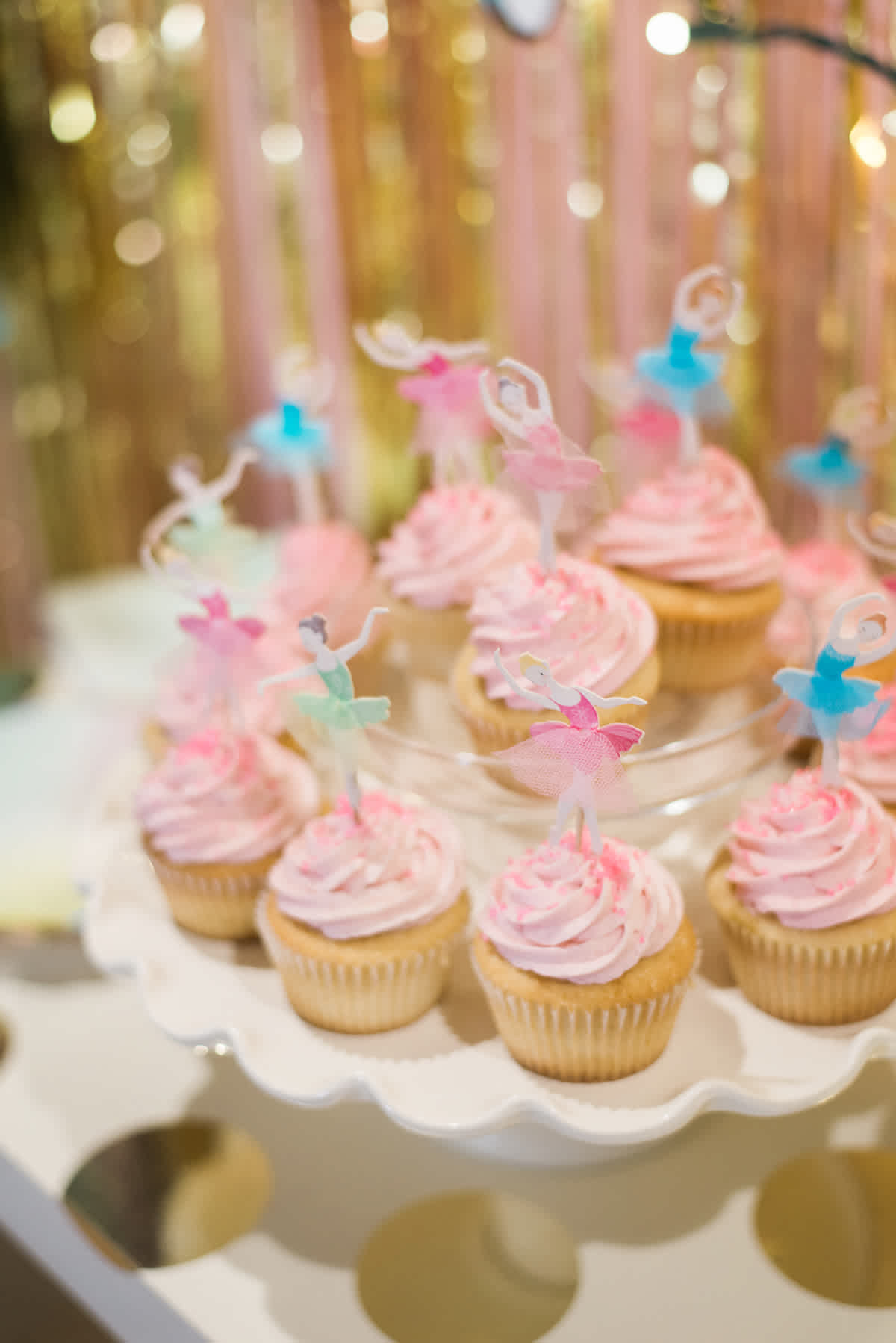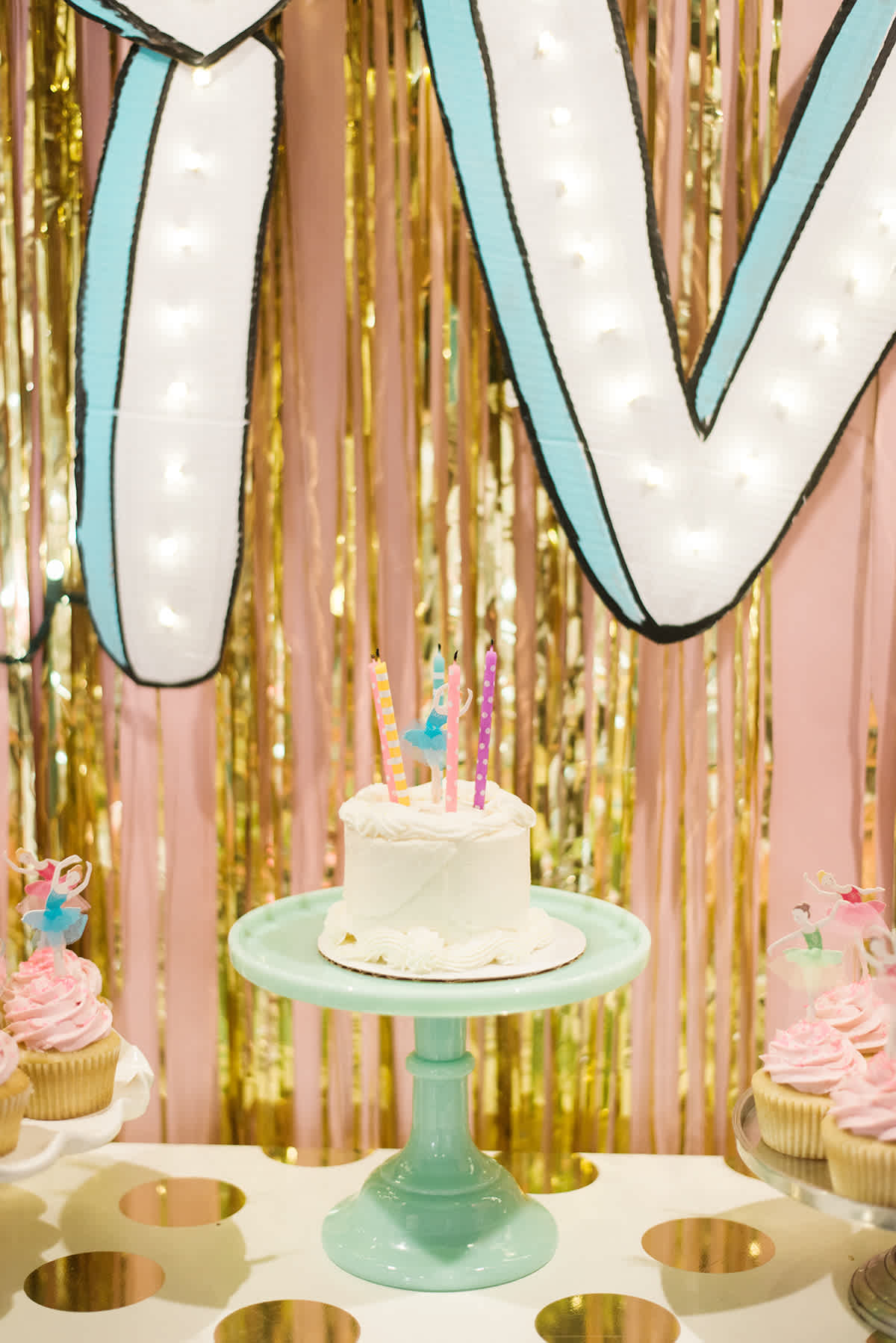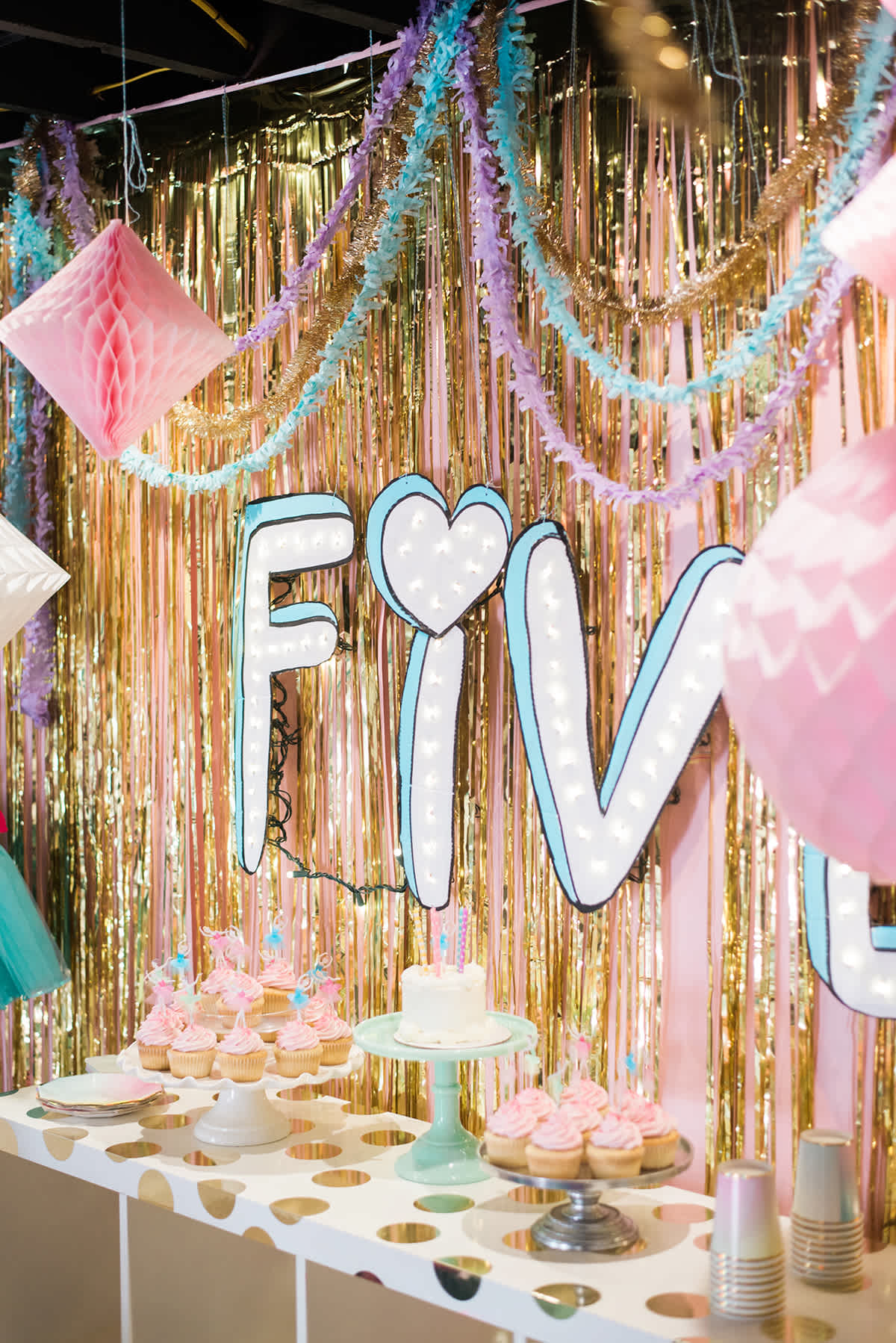 For the desserts (Vivi's favorite part!), my sweet neighbor Katie made these darling pink cupcakes, and I added these ballerina toppers. I also had a little mini cake with candles. As for the food, I kept it pretty simple with the pinterest favorite ham and cheese sliders, fruit, and popcorn.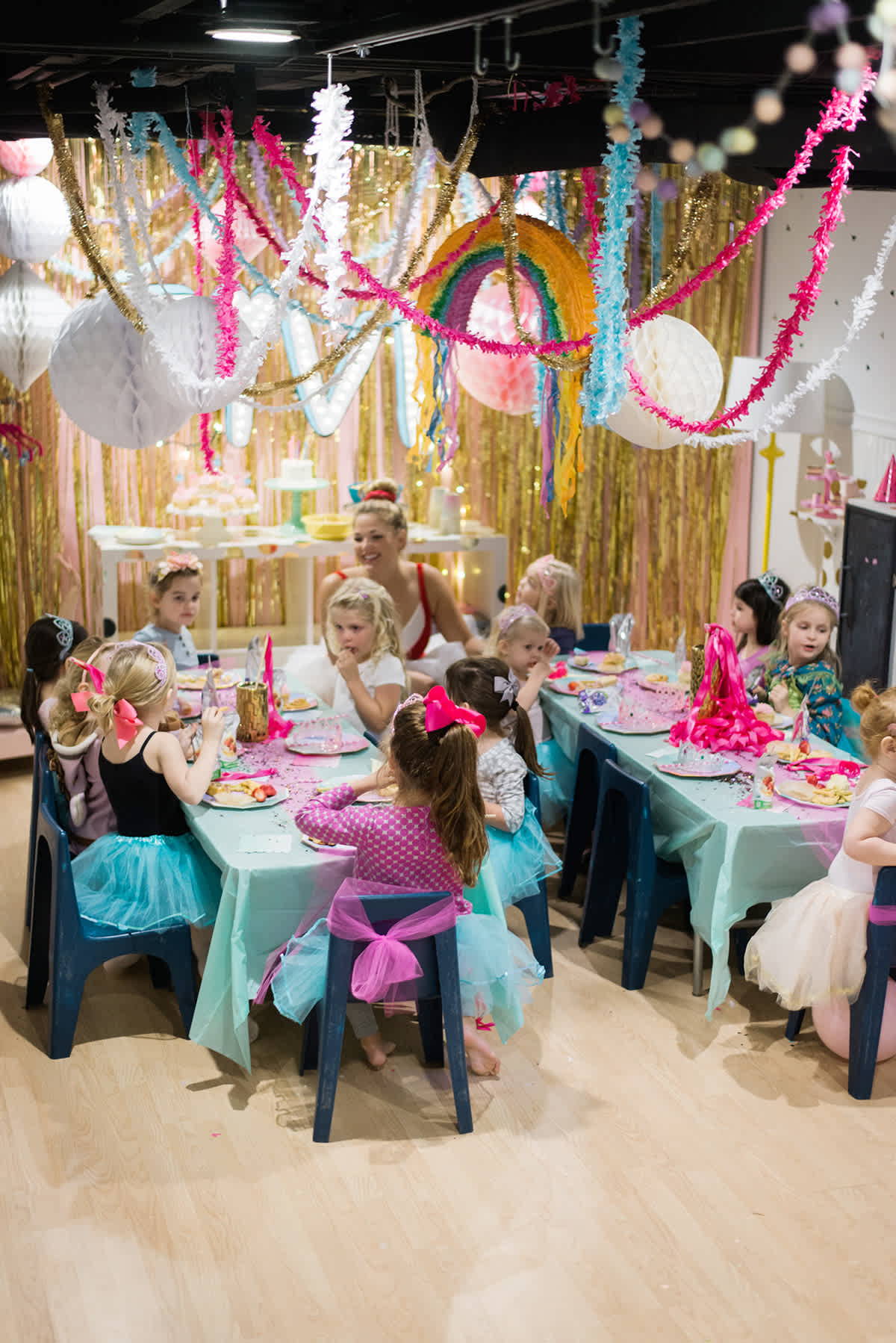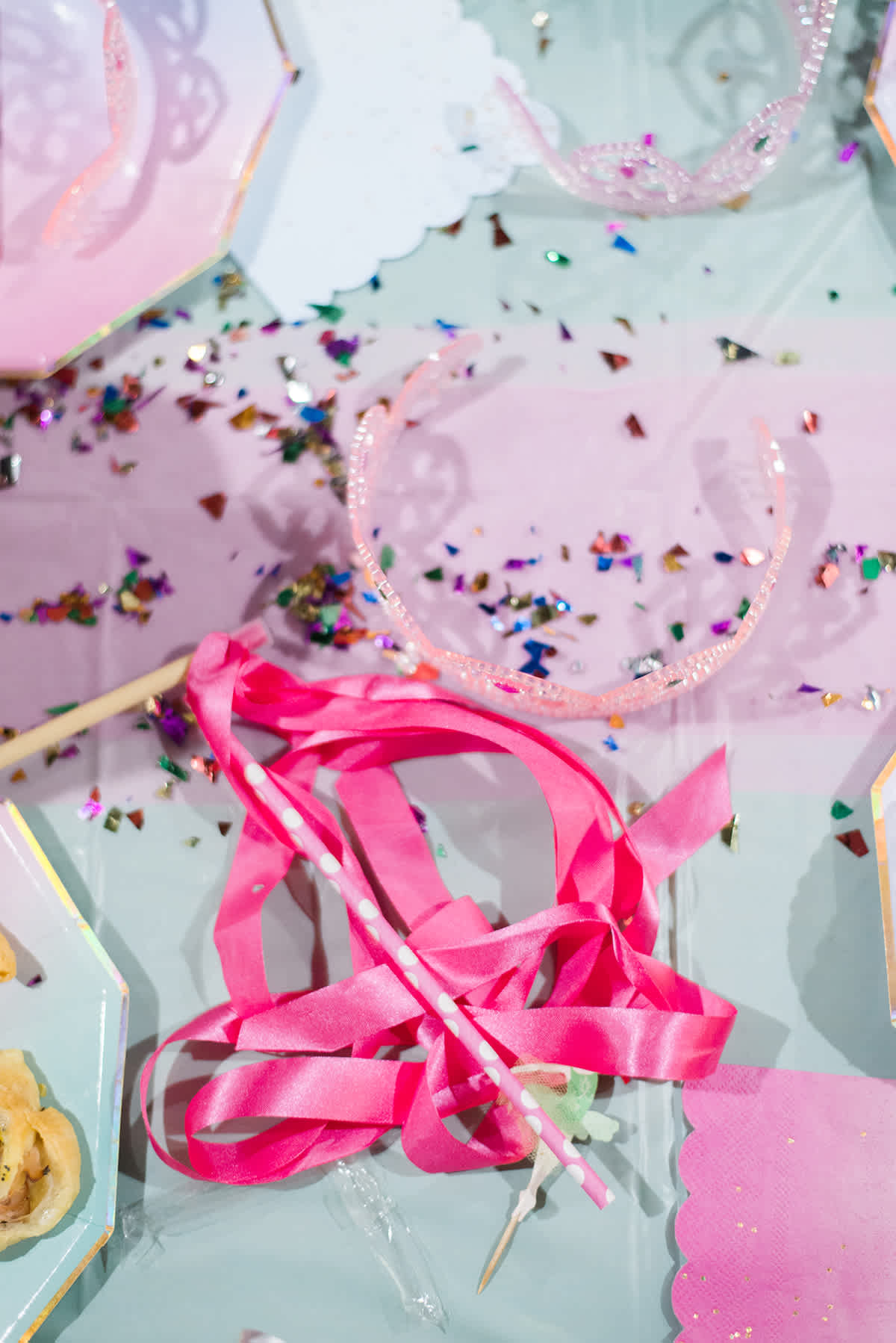 The girls were so cute, all seated at the little tables! I found a local place that will rent tables and chairs really inexpensively, which made everything much easier.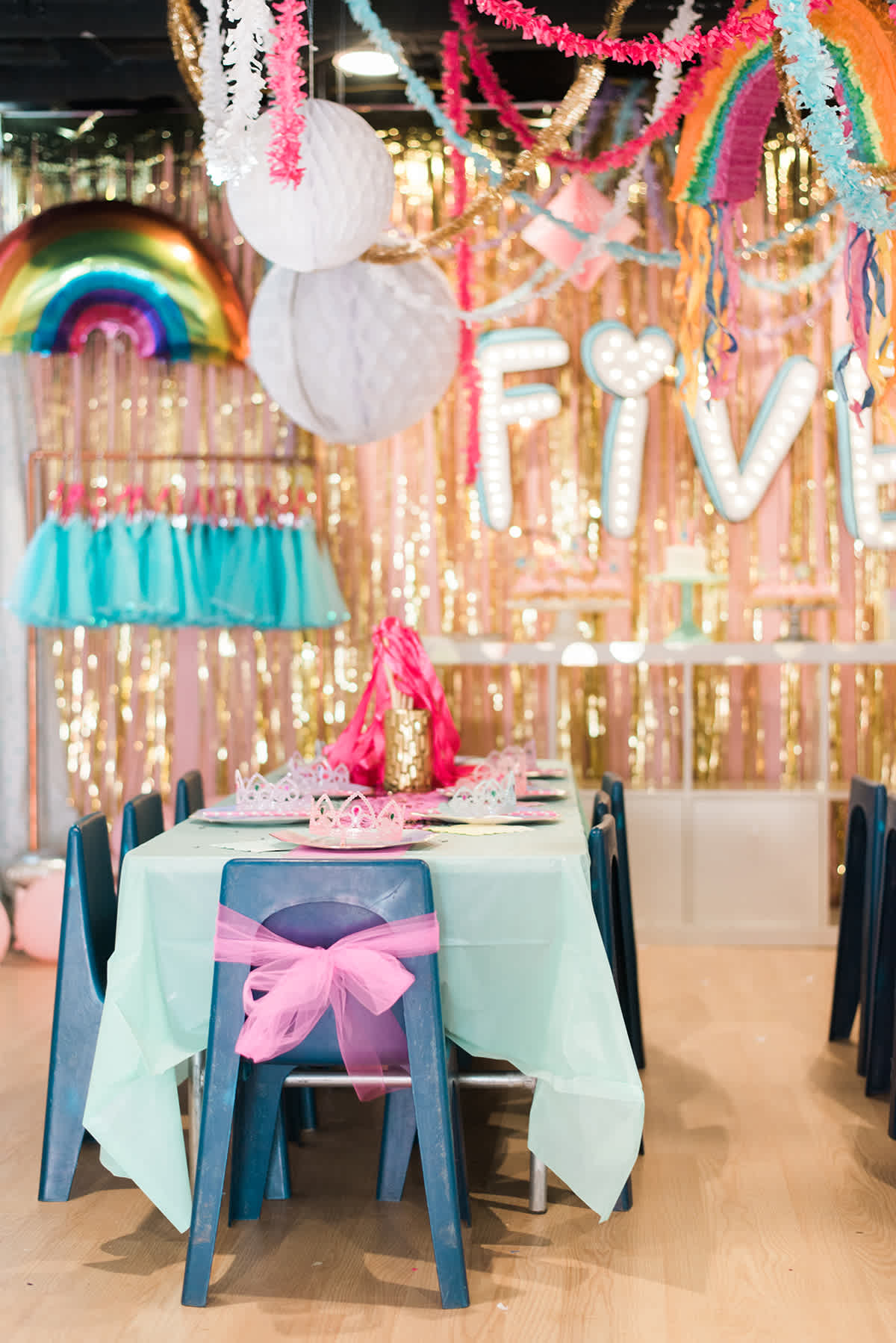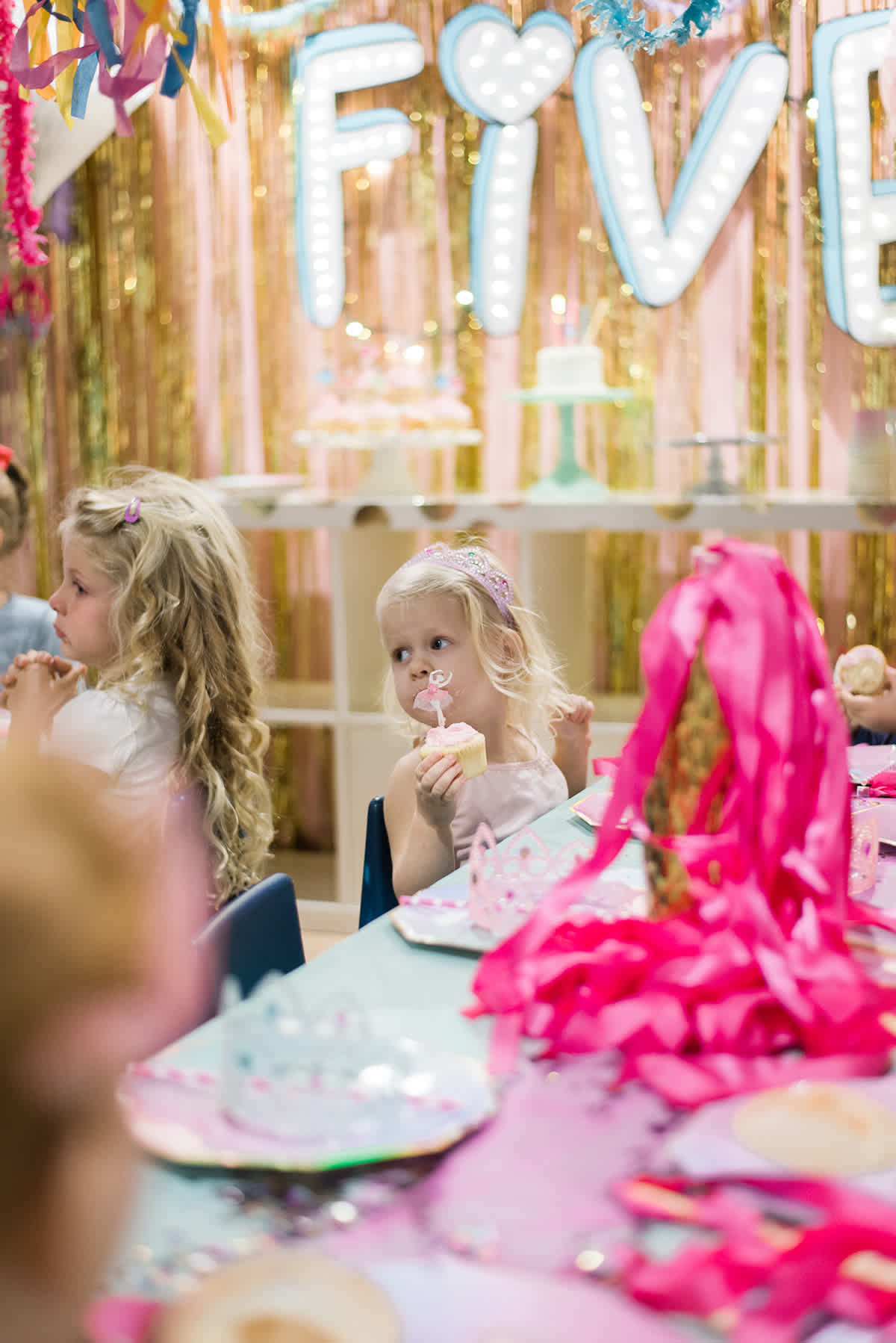 (sweet little bee!!)
Probably the best party of the party, in Brigette's opinion, was the real live ballerina. She was pretty much amazing.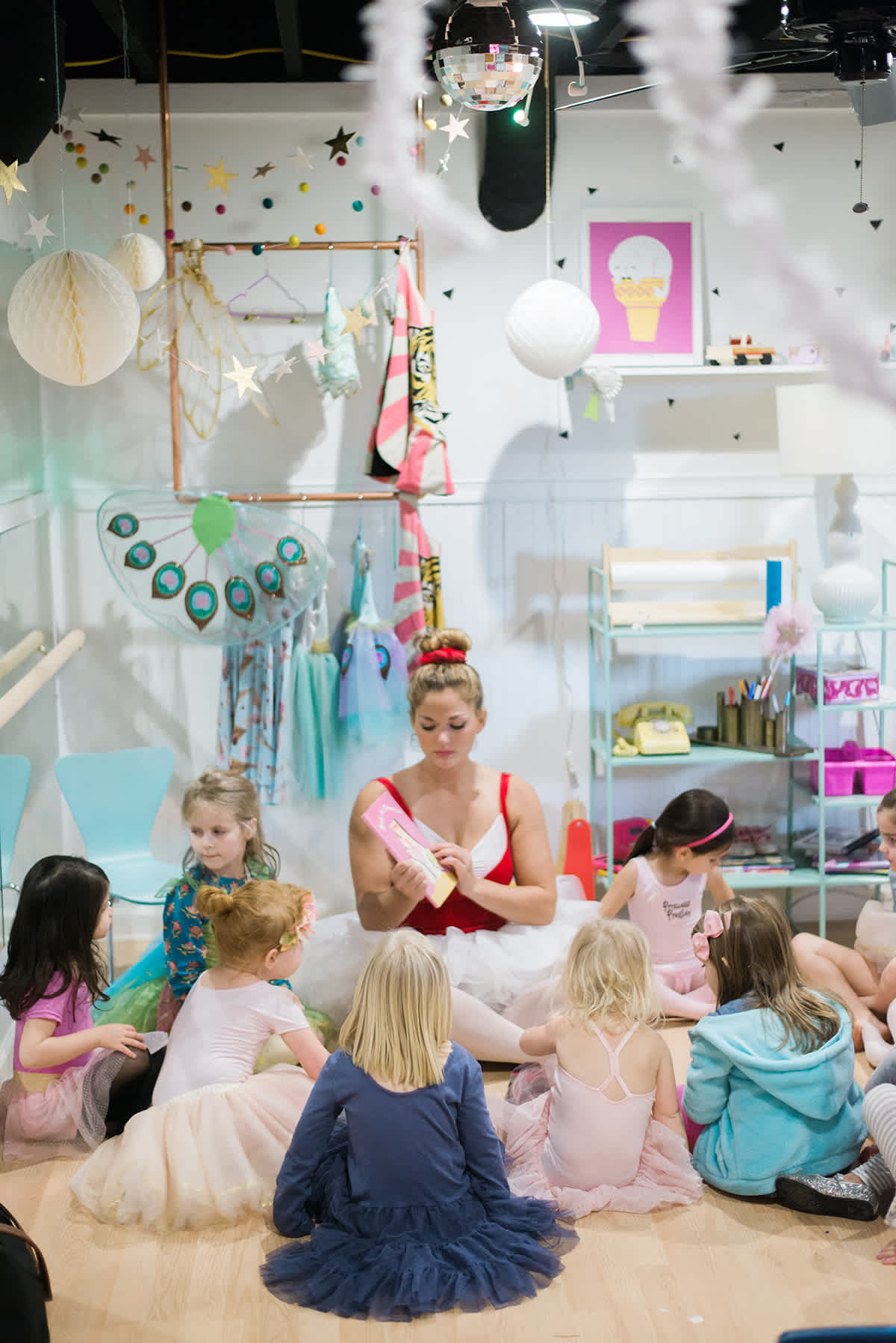 She came dressed as a ballerina, and wowed the girls by putting fairy dust on their faces, reading them books, teaching them ballet moves, and overall just making it a magical experience. I didn't have to do anything, which at 38 weeks pregnant, was fantastic.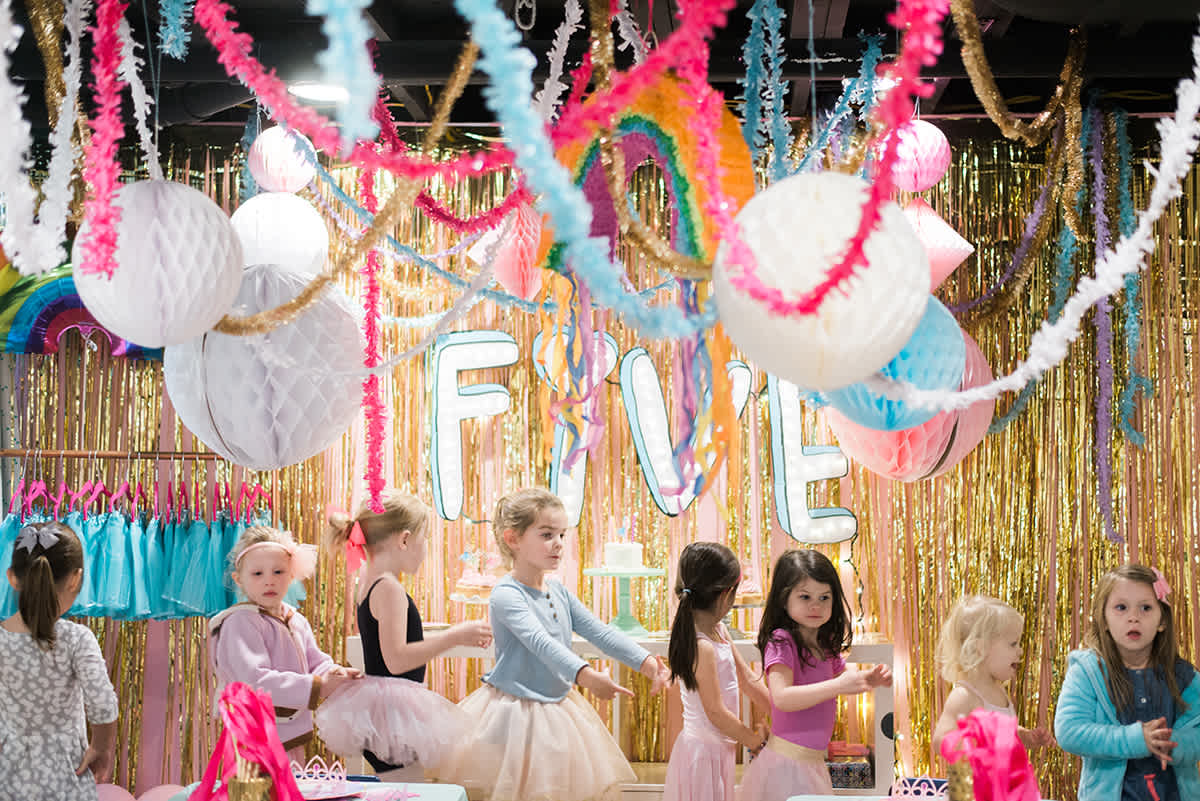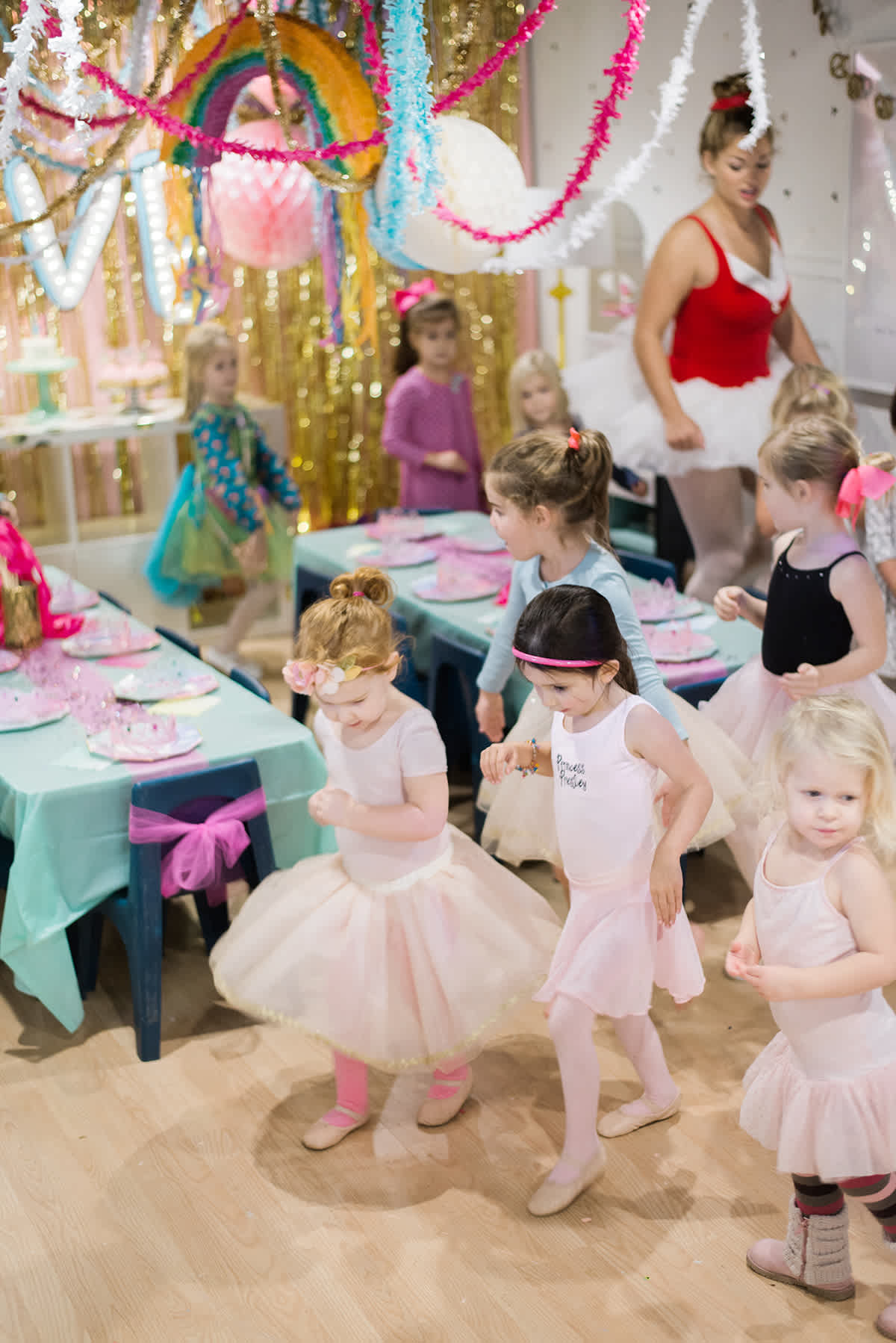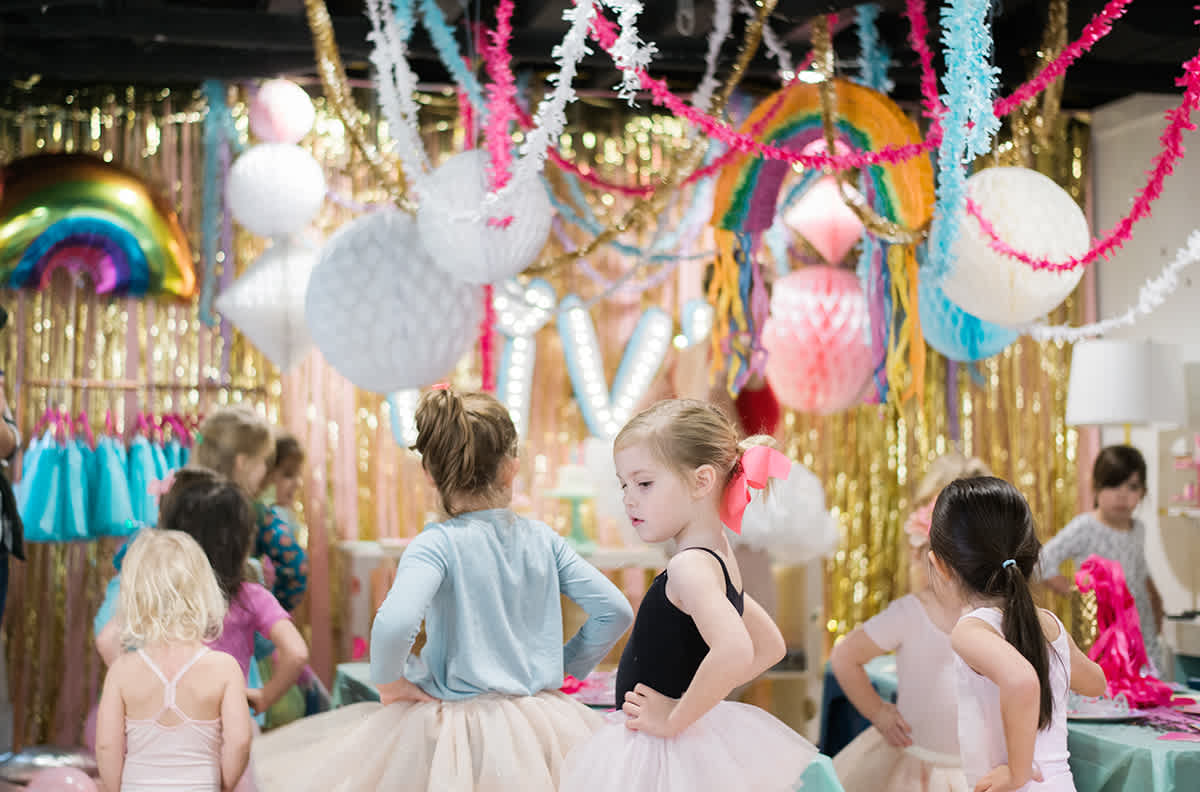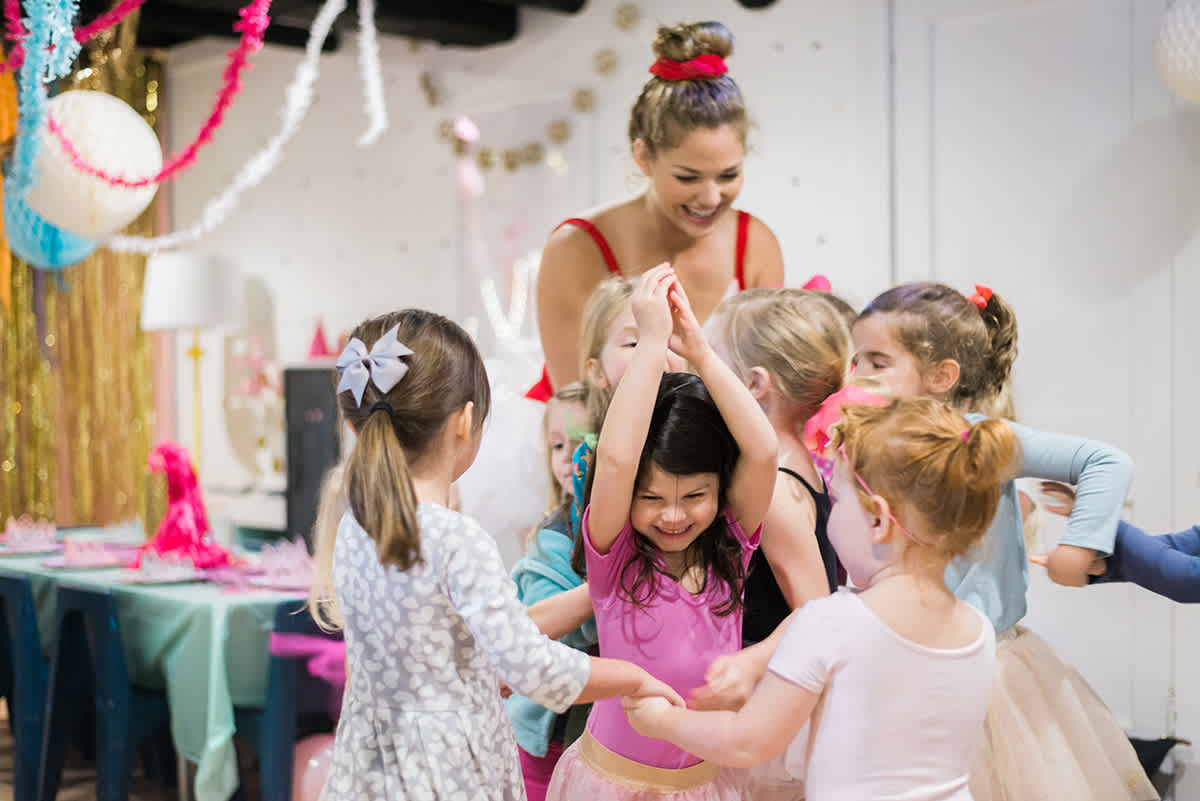 She had them dancing all around the room, and it was just precious!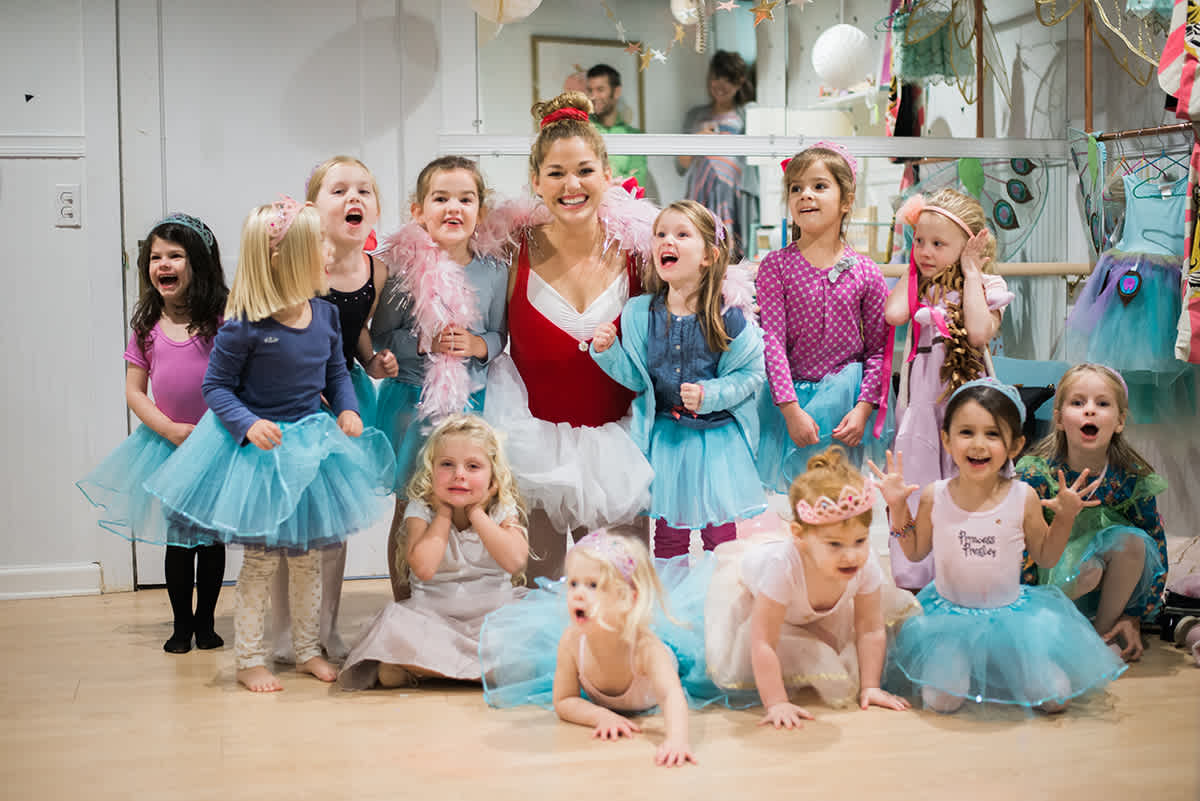 It was such a fun afternoon, and I was so relieved it came together! It had been a crazy month with the kitchen renovation and getting ready for baby, so it was special to get to have an afternoon all about the girls. They loved every minute.