DIY Plans for a Kids' Play Theater and Stage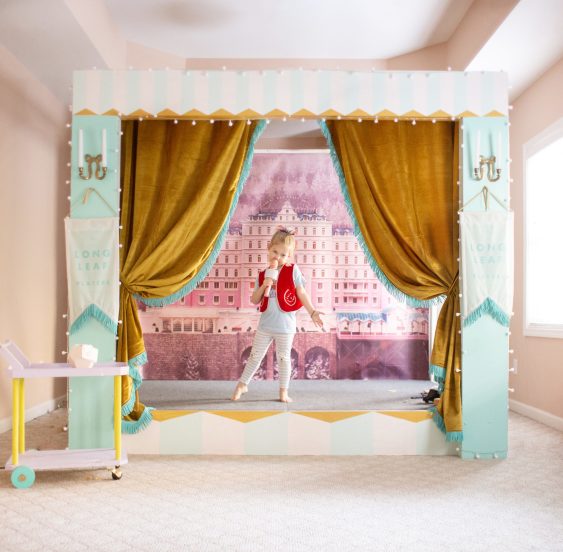 I recently posted about Vivi's Nancy Drew Birthday Party, and I'm so excited to share with you the plans for this play theater - this might be one of my favorite projects I've worked on with my father (and there are lots of good ones - check out this, this, this, this, and oh yes, THIS). It turned out so perfectly adorable, and would make such a great Christmas gift if you have a little performer in your family!
(this microphone is THE BEST!)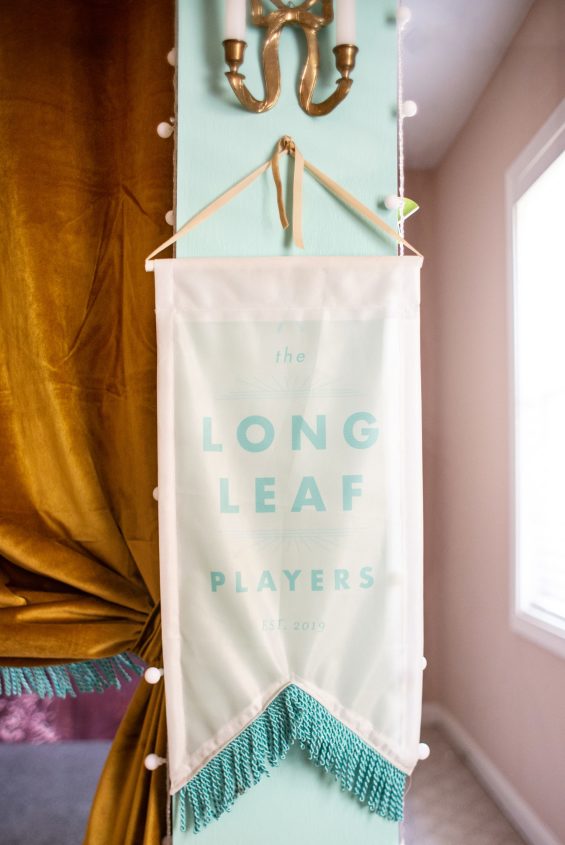 Vivi has always been a tough one when it comes to gifts. She just isn't into toys. And I don't mean that in an "oh, my children don't play with toys, only wooden sticks" kind of way - I wish she was super into dolls and such. She has just always been more into experiences and role playing and performing. As she gets older, I find it more challenging; I always want to find ways to capture her imagination and hold off on the screens for as long as possible.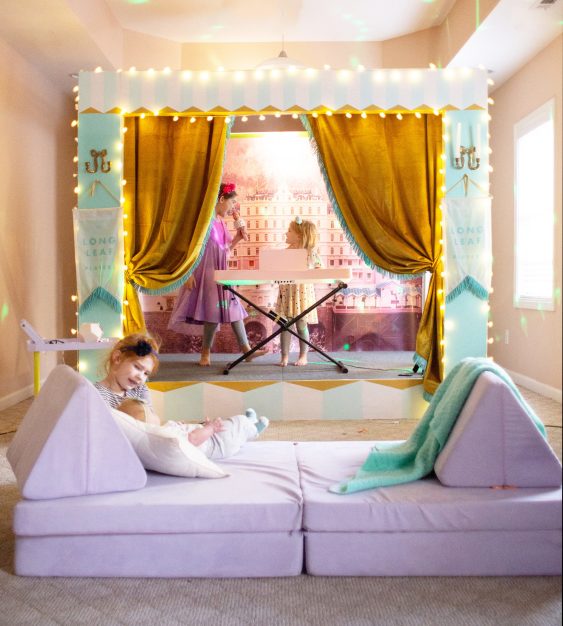 A play theater is such great gift for this in between age. Vivi has spent so much time in her theater already, and she and her neighbor friend are always writing new songs, so it's the perfect place for them to practice.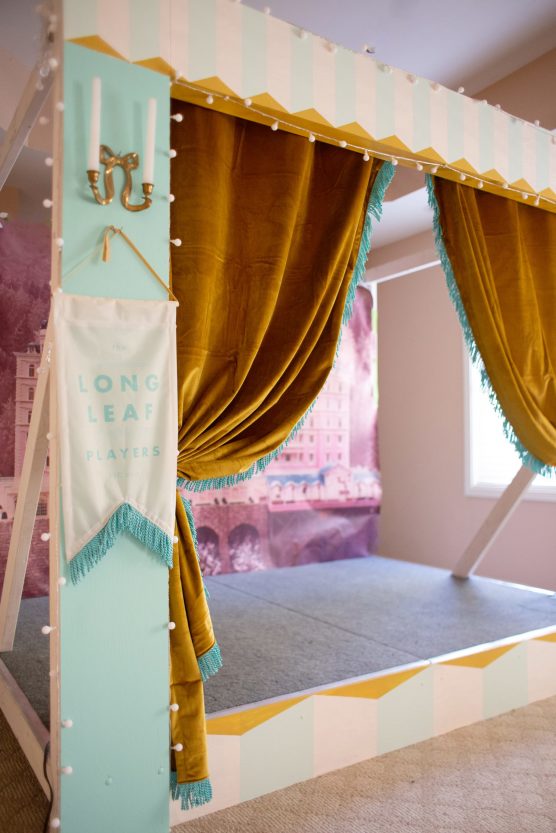 I bought these curtains (in the 72" length), and they are so good! They are thick and velvety, and the perfect stage curtains. I added this trim to it to dress them up, and we tacked up these LED lights around the edges of the stage for some extra glow. I found some vintage sconces on etsy and made banners to hang on the vertical panels.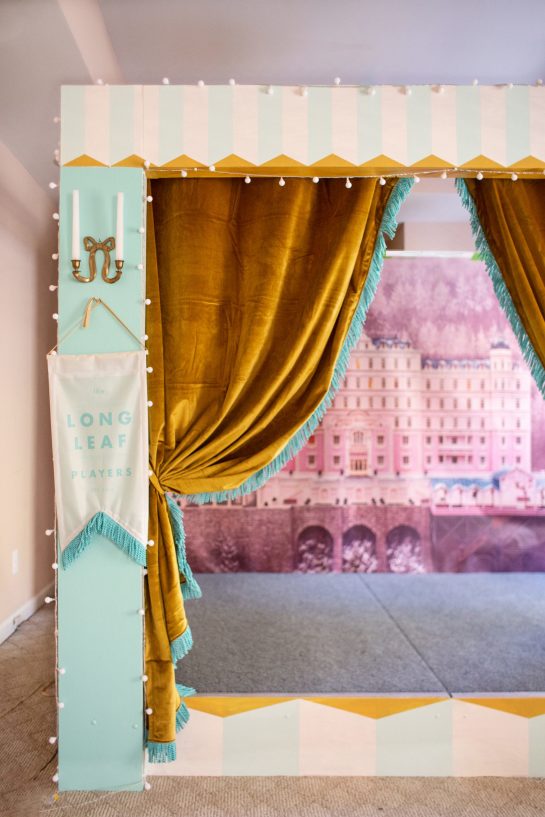 As for the backdrop, I found a high res version with a quick search online, and had it printed by a local partner on some heavy banner material.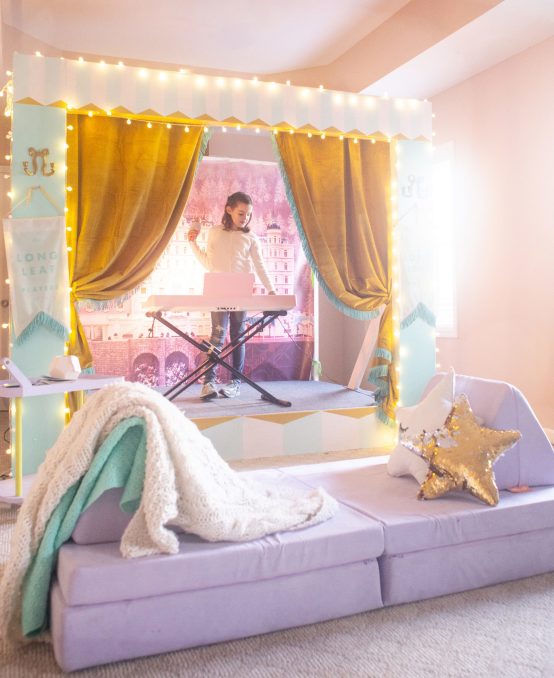 You can download the plans here. Hopefully it's helpful - please let me know if you have questions, and I'll be happy to answer them! I'll have some more photos at the end of this post of the back of the stage for you to examine if you plan to build one yourself.
My dad designed it so that it can be taken apart, and we can move it back to our house when the renovation is done. So amazing!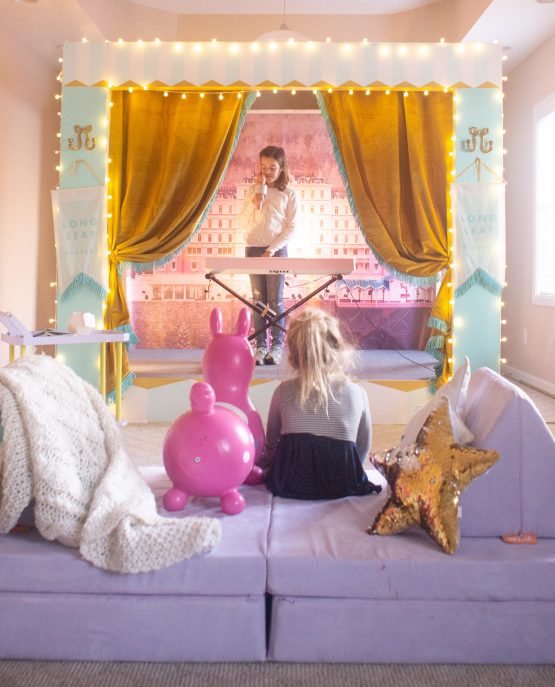 Here are a few photos of the rear of the theater, so you can get an idea of how things are constructed: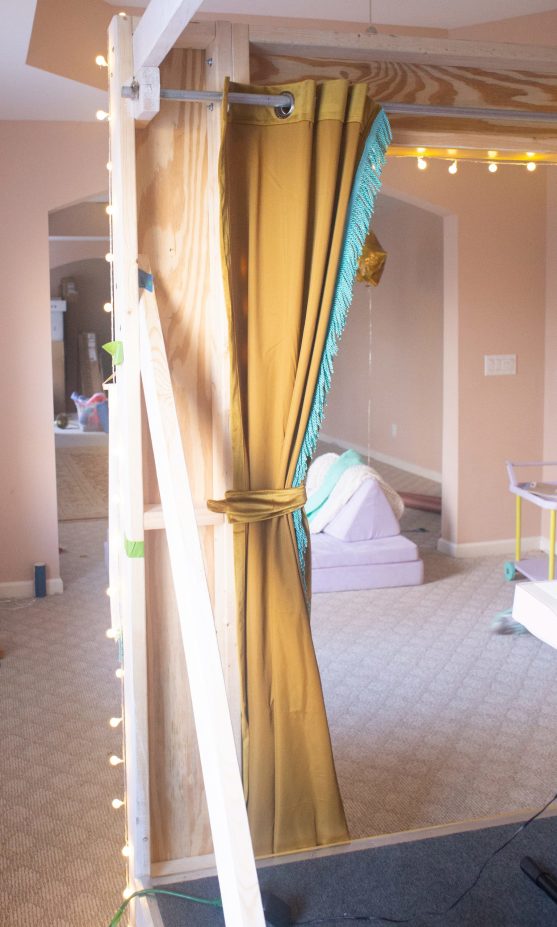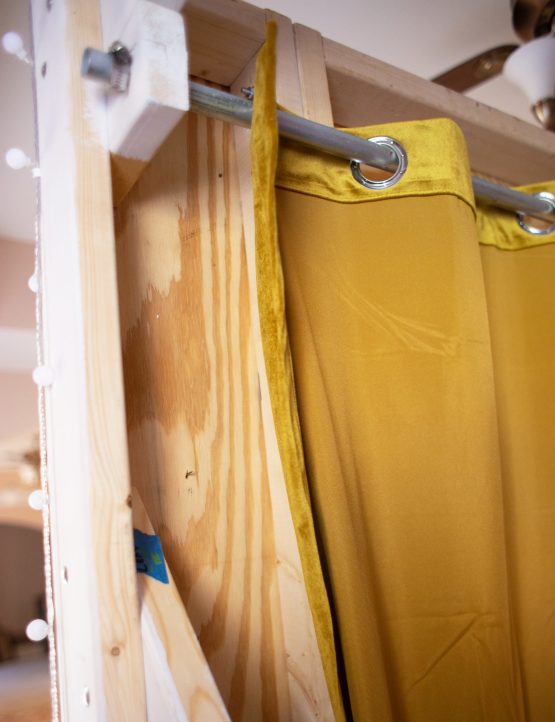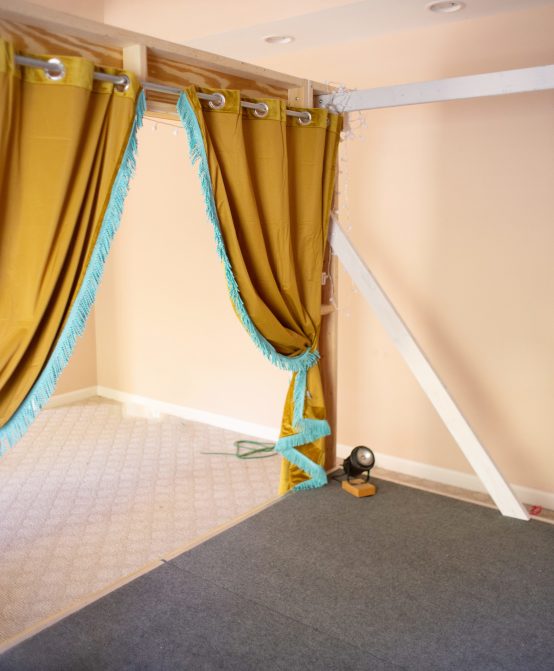 Let me know what questions you have - I'd love to answer them!