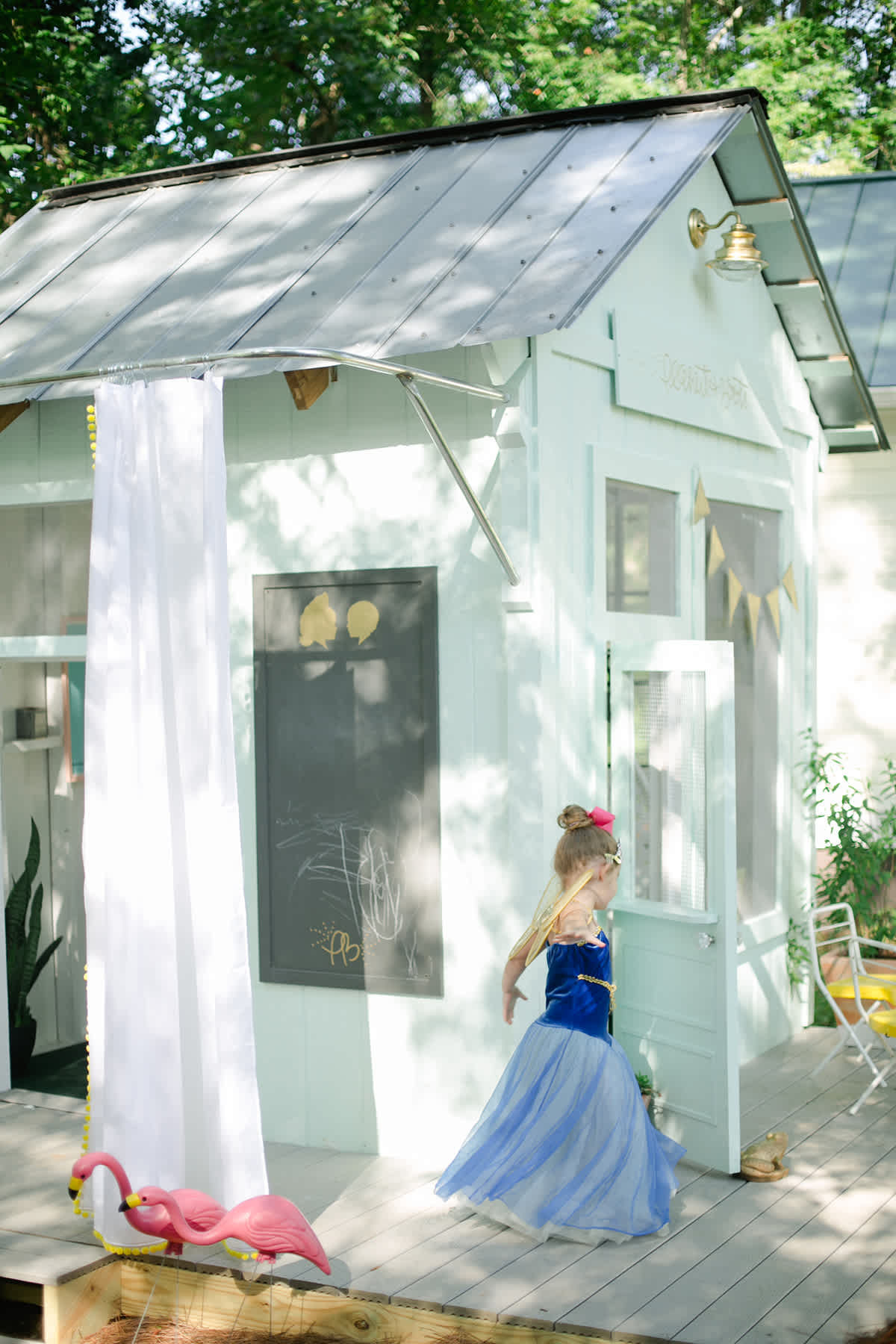 Since it's been two years since we finished the playhouse project, I thought I'd re-post the plans and a link to the process, since I have been getting some questions about details.  Click here for some dimensions and details of the front elevation, here for the side elevation, and here for the original post on Home Depot's website that shows the transformation of our old garden shed into a whimsical cubby house for our girls.
(photos by Sara Harper).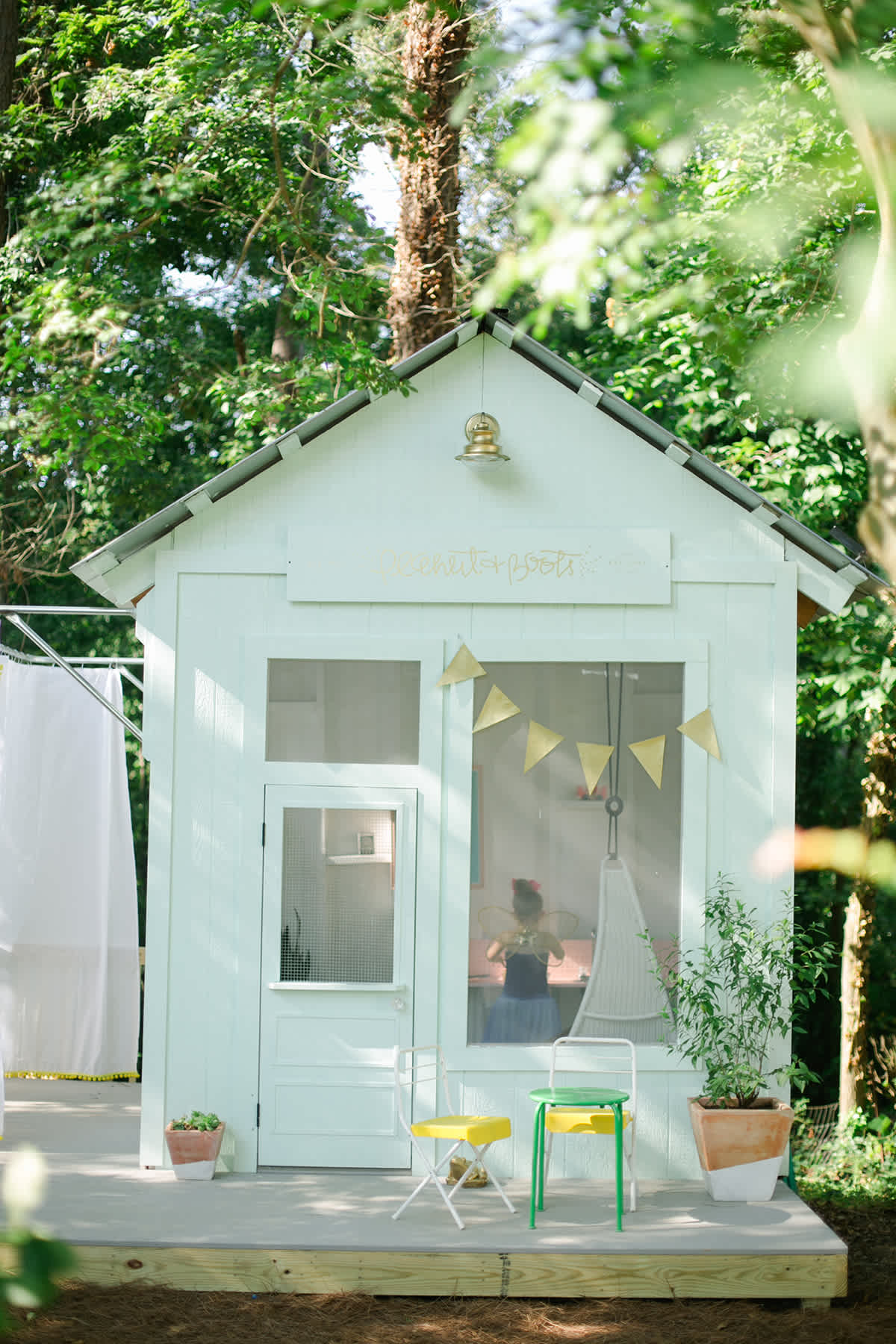 It has held up so well, and the girls love it as much as ever!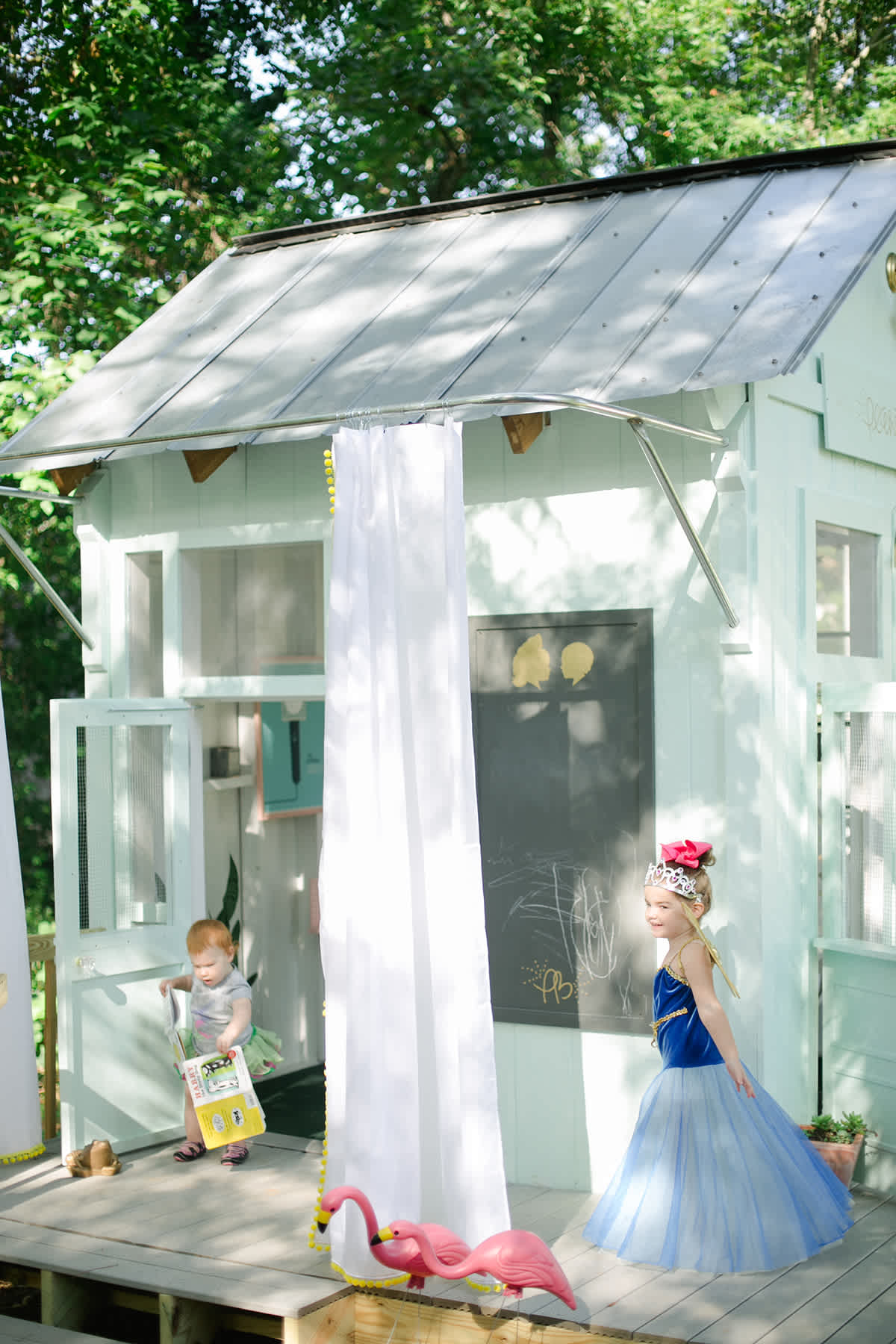 Hope this helps those of you who had some questions!