DIY tea cart
playing santa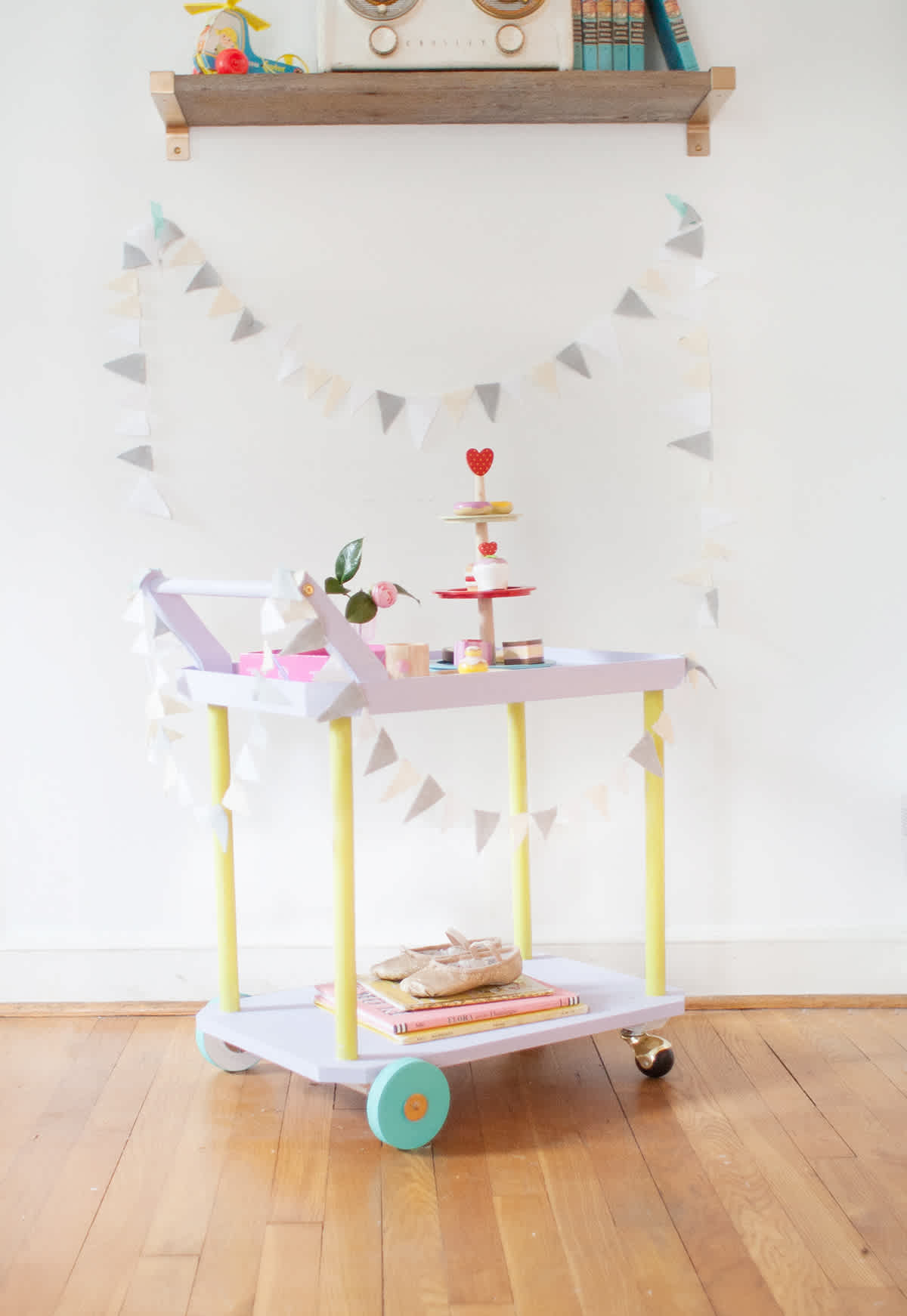 Are you making any gifts for your kids this year?  I wasn't going to, but then I had a last minute idea.  Vivi has taken to playing tea party all over the house, leaving in her wake a trail of teacups, pretend food, paper napkins and what not.  And while it's adorable, it also makes me a tiny bit crazy trying to get things tidied up every night before bed.  I thought a little tea cart would be perfect so everything has a home and can be easily transported around the house, but really didn't want to purchase one.
(sources: dessert stand, pastry set, glitter ballet shoes, flora the flamingo)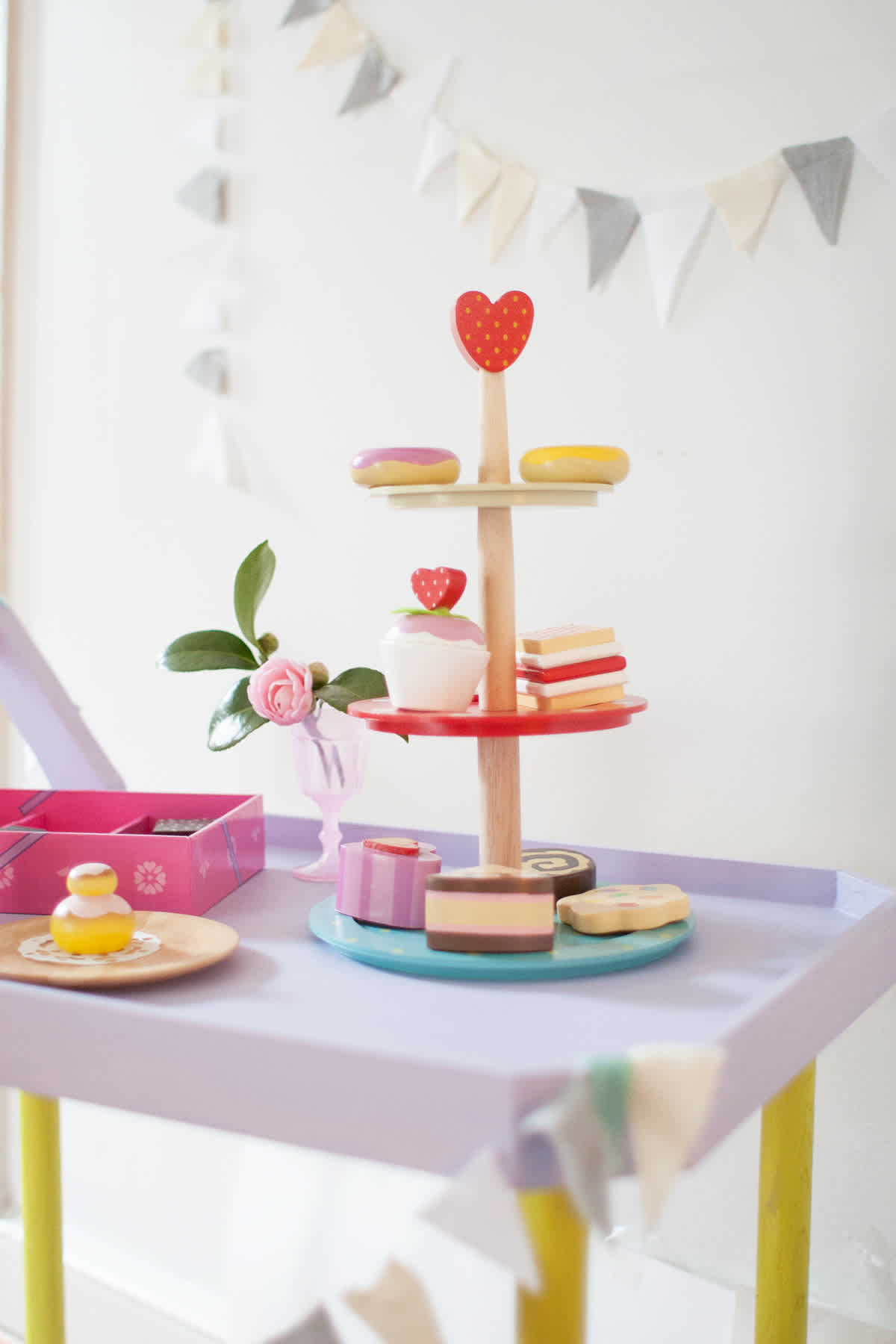 So, I did what I always do, and I called Vivi's grandpa, who said he would be happy to help with elf duty, and of course he did an amazing job.  I feel like I'm going to let you down on the DIY details of this post, but I'm hoping that it will inspire you to think in this direction if you are still scrambling for gifts.  This is made up of wood dowels, edge glued boards, some trim, and fun paint, and if you have a handy person in your life (or if you yourself are handy!) this would be a fun project to take on.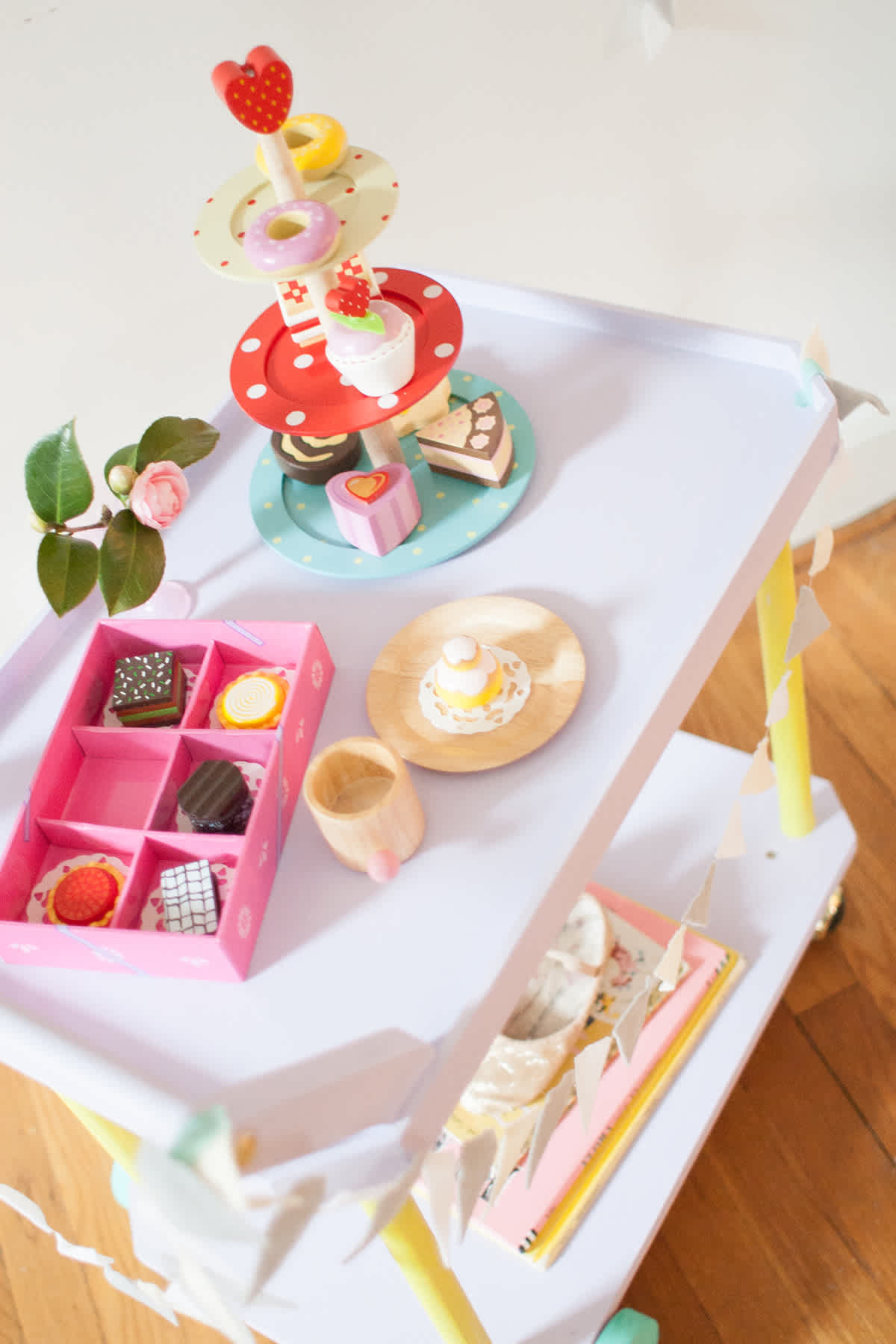 I found this adorable dessert stand and pastry set (you have to love amazon prime in a pinch!) which are perfectly festive.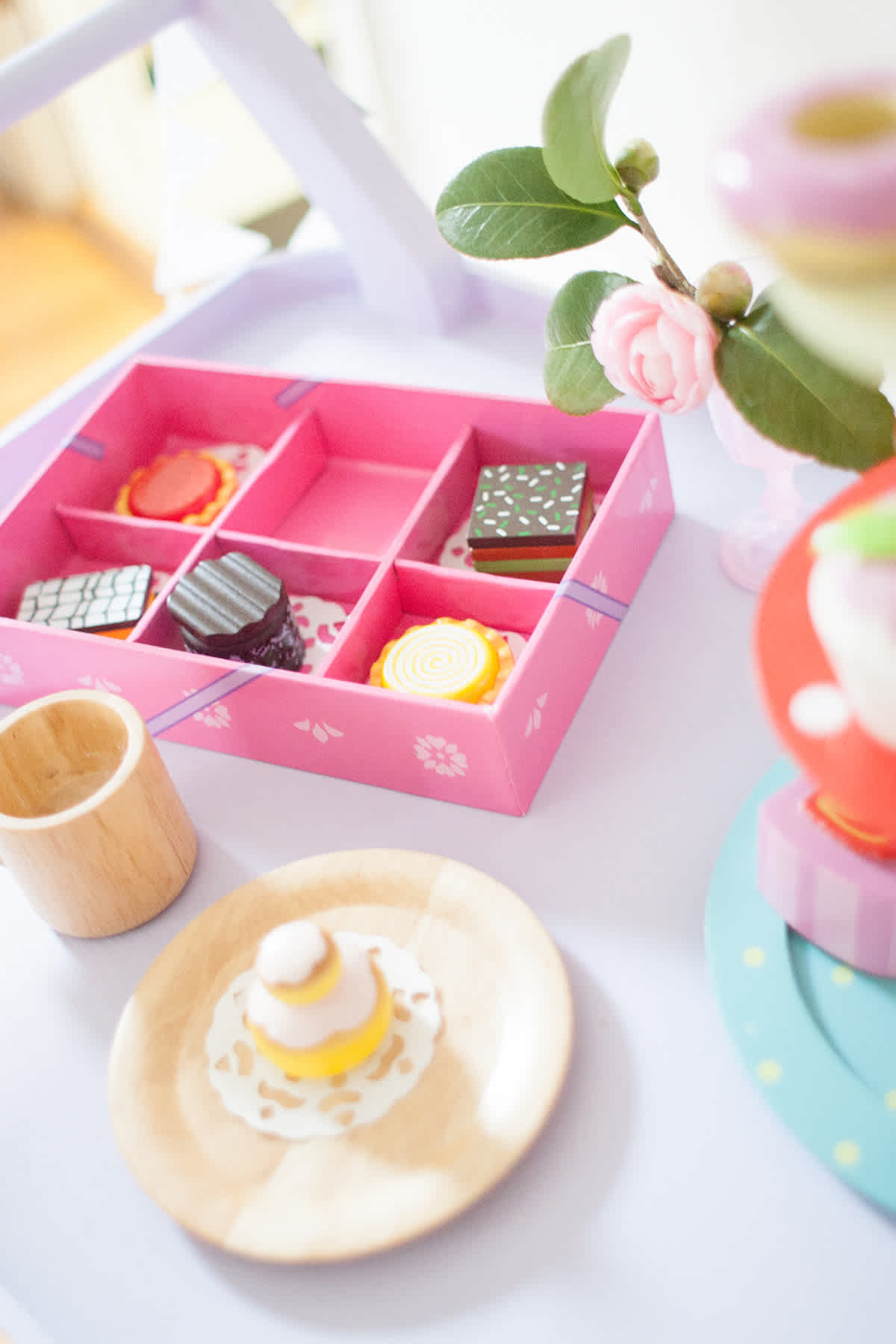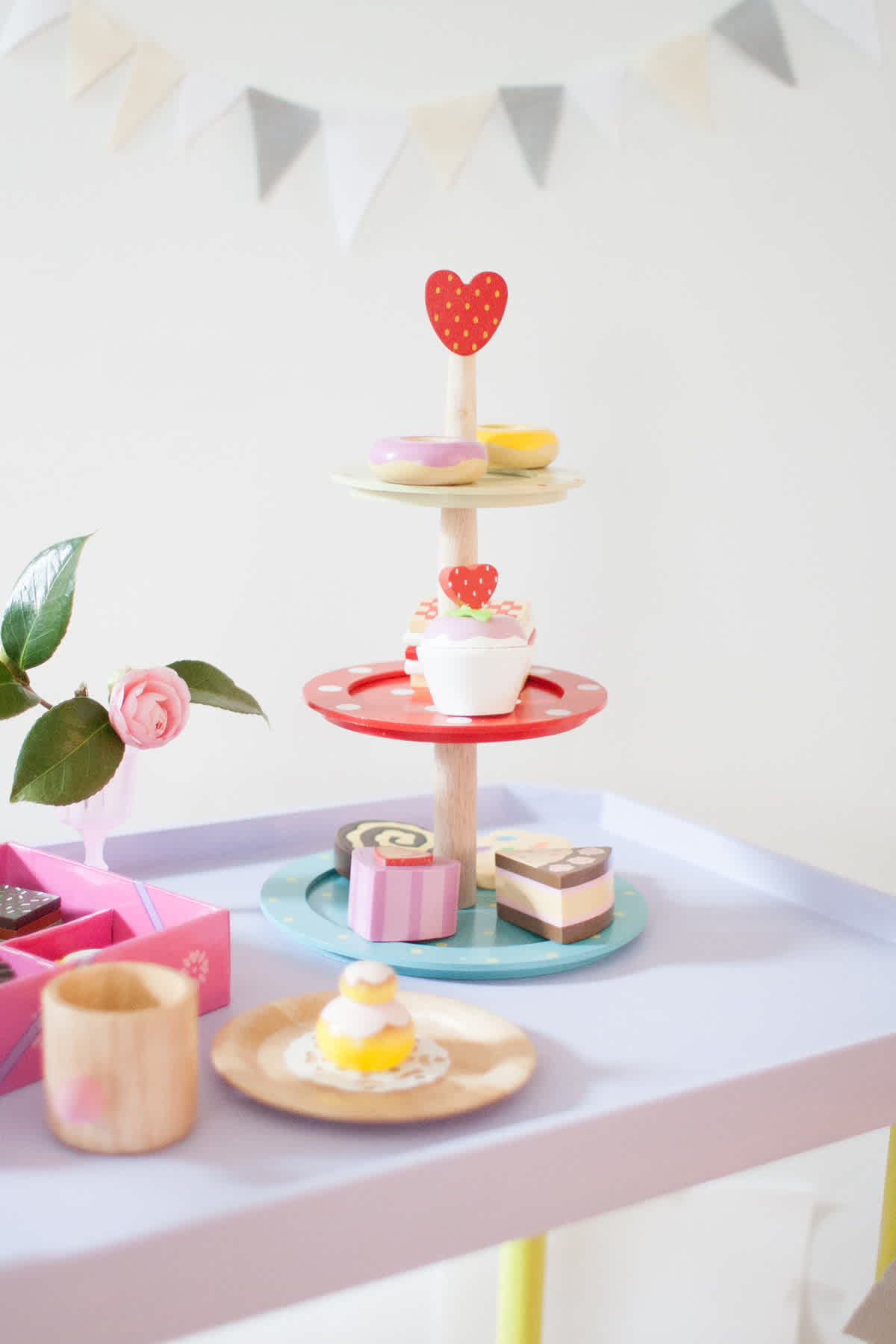 I have a feeling we'll be getting served a lot of pretend tea and cake at Christmas.  And, my apologies for the lack of instruction, but I hope you are inspired to think of what you may be able to create!  A stationery set, an adventure kit?
(And, p.s. don't forget to enter the little piggy giveaway from the Land of Nod! Contest closes at midnight!)