White, Bright, and Light Pink Baby Girl Room Ideas
mademoiselle butterfly
It's been quite awhile since I have posted some nursery inspiration! I have honestly been sidetracked by trying to figure out our house (we are planning a large-scale renovation, and will have to move, which means lots of logistics and planning!), but since I am 30 weeks along with this baby, I need to get moving on pulling together some things!
All she has right now are some cute little footie pajamas that Chip bought her (of course, she is set for life with hand-me-downs, but I still have quite a bit to get in order). I love the sophisticated feel of this space, and the extra punch the orange gives to the soft pinks. And, my goodness, how amazing is that crib?!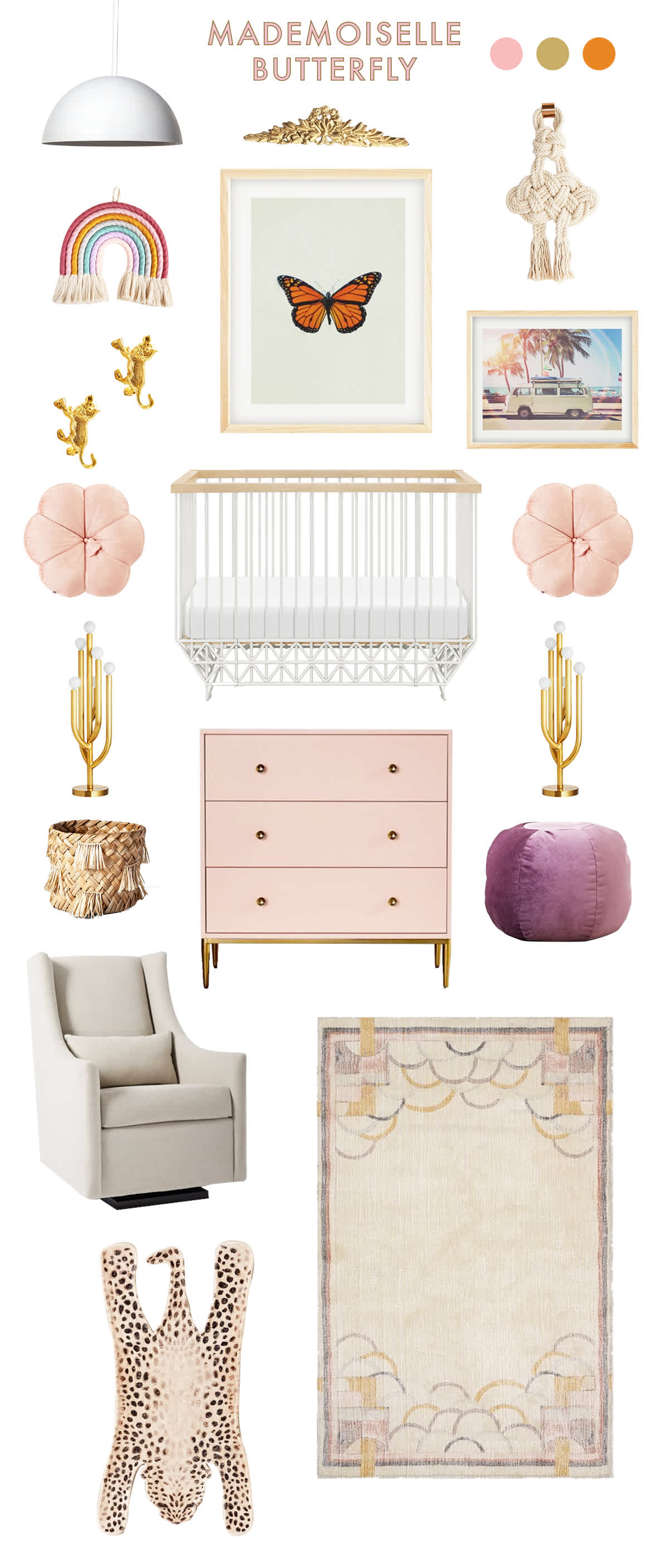 Sources for above: (1) Pendant Light; (2) Brass Wall Hanging; (3) Knotted Wall Hanging; (4) Rainbow Rope Wall Decor; (5) Butterfly Print; (6) Van Print; (7) Lion Wall Hooks; (8) Flower Pillows; (9) Crib; (10) Cacti Lamp; (11) Water Hyacinth Basket; (12) Pink Dresser; (13) Lavender Pouf; (14) Graham Glider; (15) Rug; (16) Tiger Chenille Rug
Is there any inspiration you are particularly wanting to see? I'm working on some fun new boards, but would love to know if there is anything specific you would love to see!