favorite projects from 2016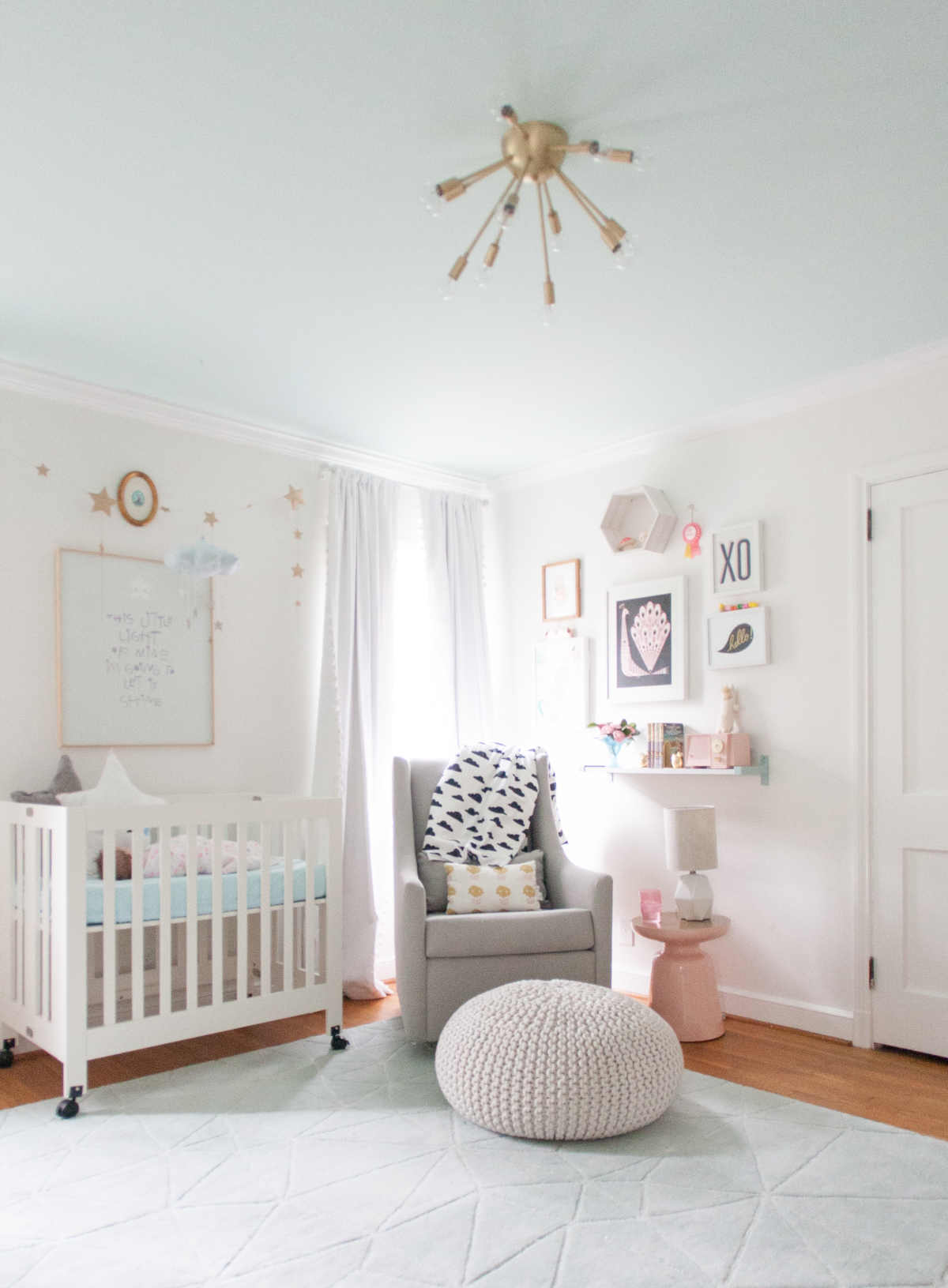 I always like doing a roundup of favorite projects at the end of the year, just to reflect a little. As I am thinking over 2016, it is hard to believe Ellie was a little newborn just 12 months ago. It feels like ages ago, but really it was this year! It's really going by much too quickly. See more details on her room here, and here for the crib we have currently.
(Sources: Mint Faceted Rug; Pouf; Graham Glider; Martini Side Table; Little Light of Mine Print; Origami Crib; Cloud Duvet; light fixture)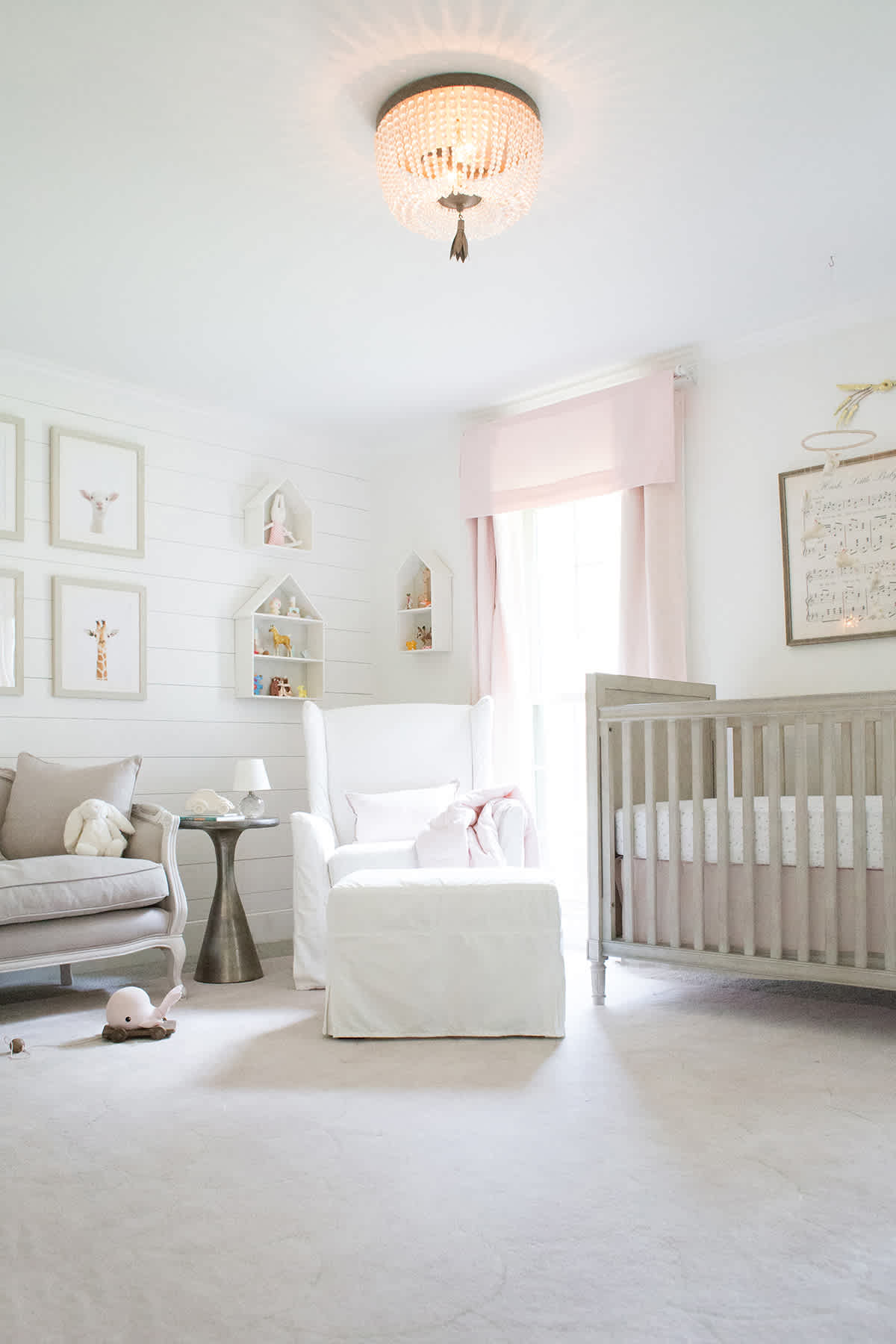 And I love loved working on this sweet space for my baby doll niece with RH Baby & Child. Go here for more photos and all the yummy sources.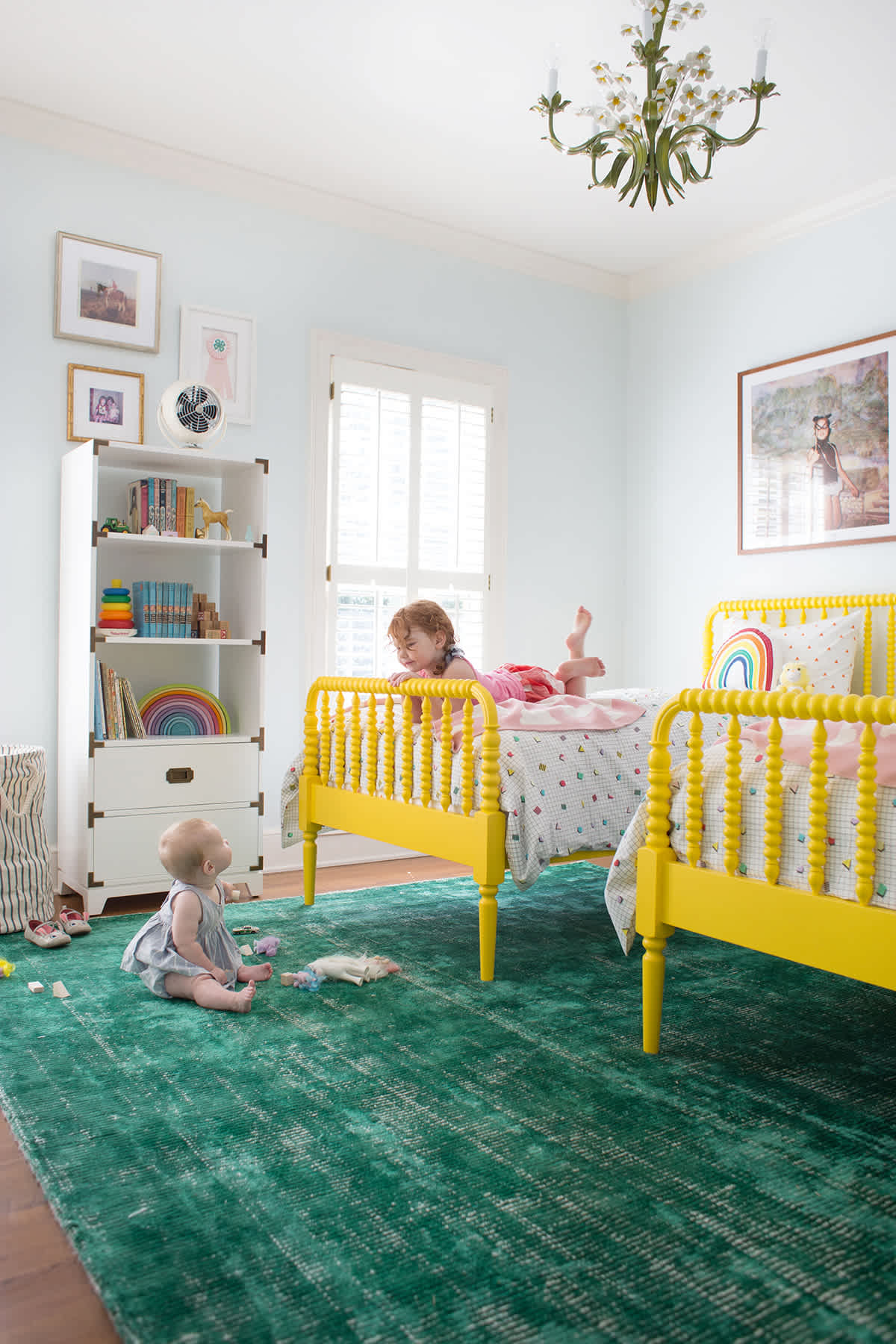 And this room definitely is my favorite from the year. Loved making this shared room for our kids and their cousins to share - inspired by my own childhood space! See more details here.
(Sources: Patina Rug; Yellow Beds; Rainbow Charm Bedding; Campaign Bookshelf, and here are more sources)
And while this is the same space, many of you ask about these vintage photos printed in a large format. Go here for details - Framebridge is such a handy and easy source for doing this kind of thing! And it's such a fun way to add extra layers of meaning to a space.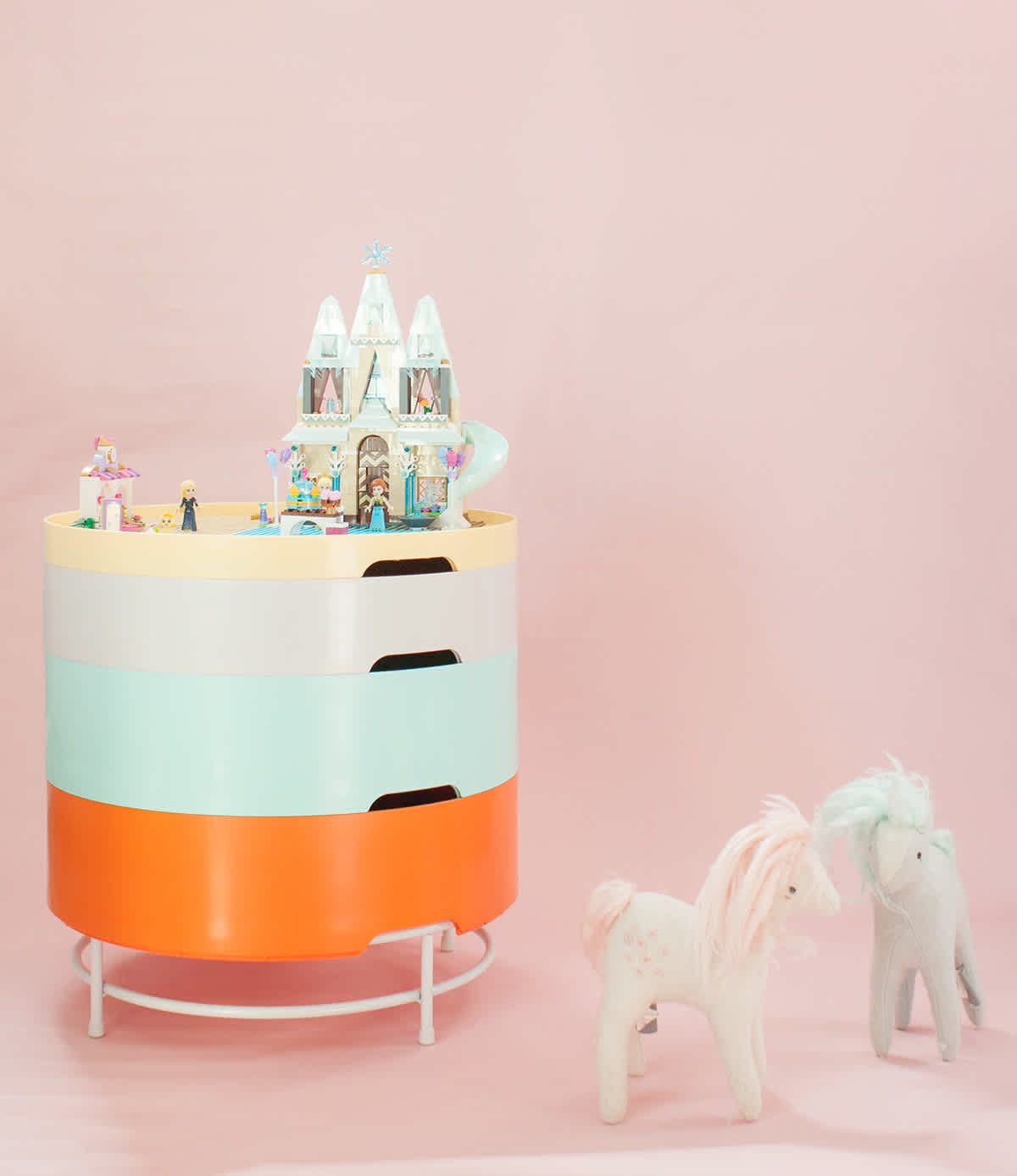 I love this simple and easy-on-the-eyes lego storage, especially if you have been inundated with them from Christmas. Go here for more details.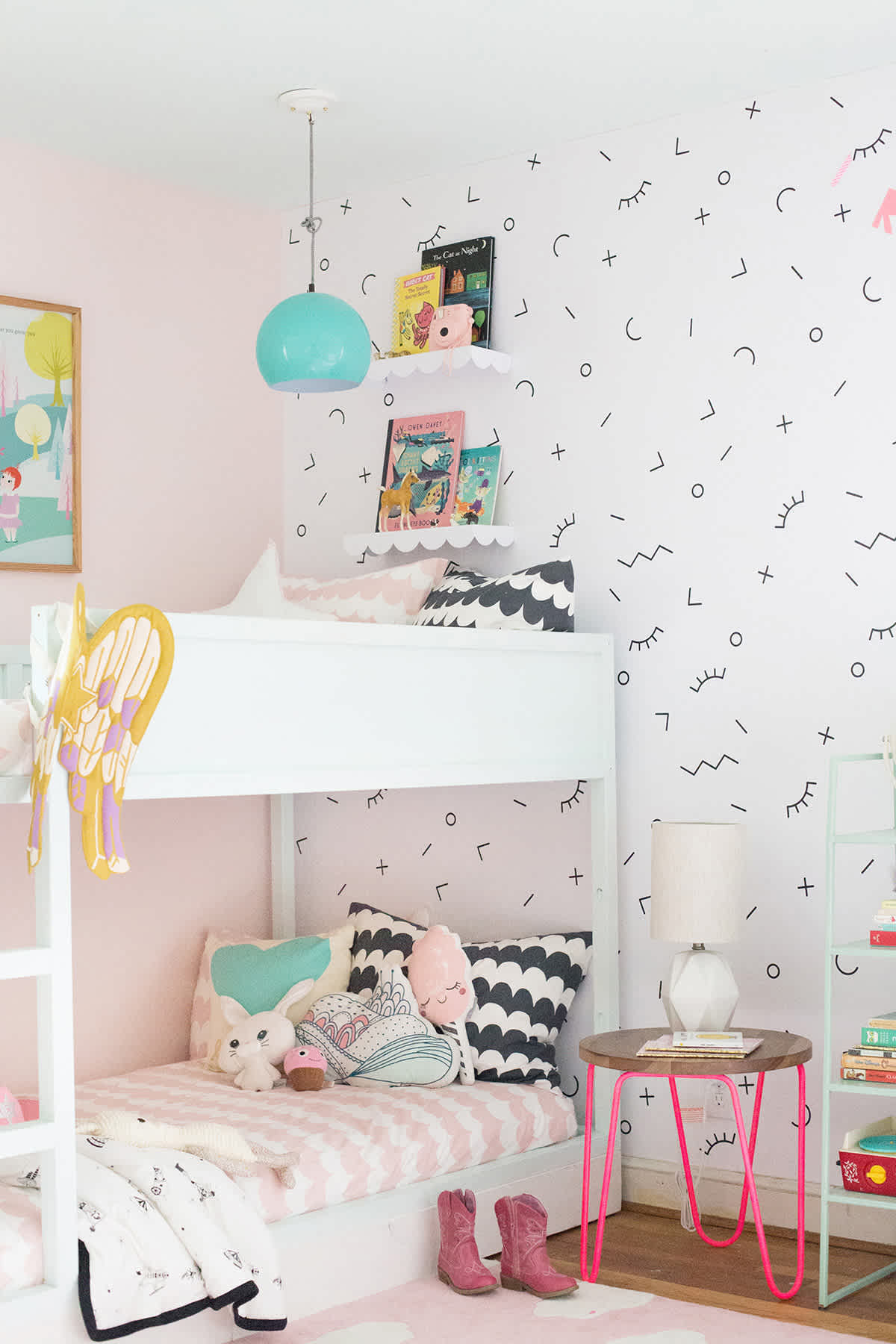 We added bunk beds to the girls' room and did a little refresh. Go here to find out how we did it!
Lastly, this project is from the tail end of last year, but I'm sneaking it in. Love this room for Henry at the farm, and we just switched out the toddler bed for a twin! Go here for all the details.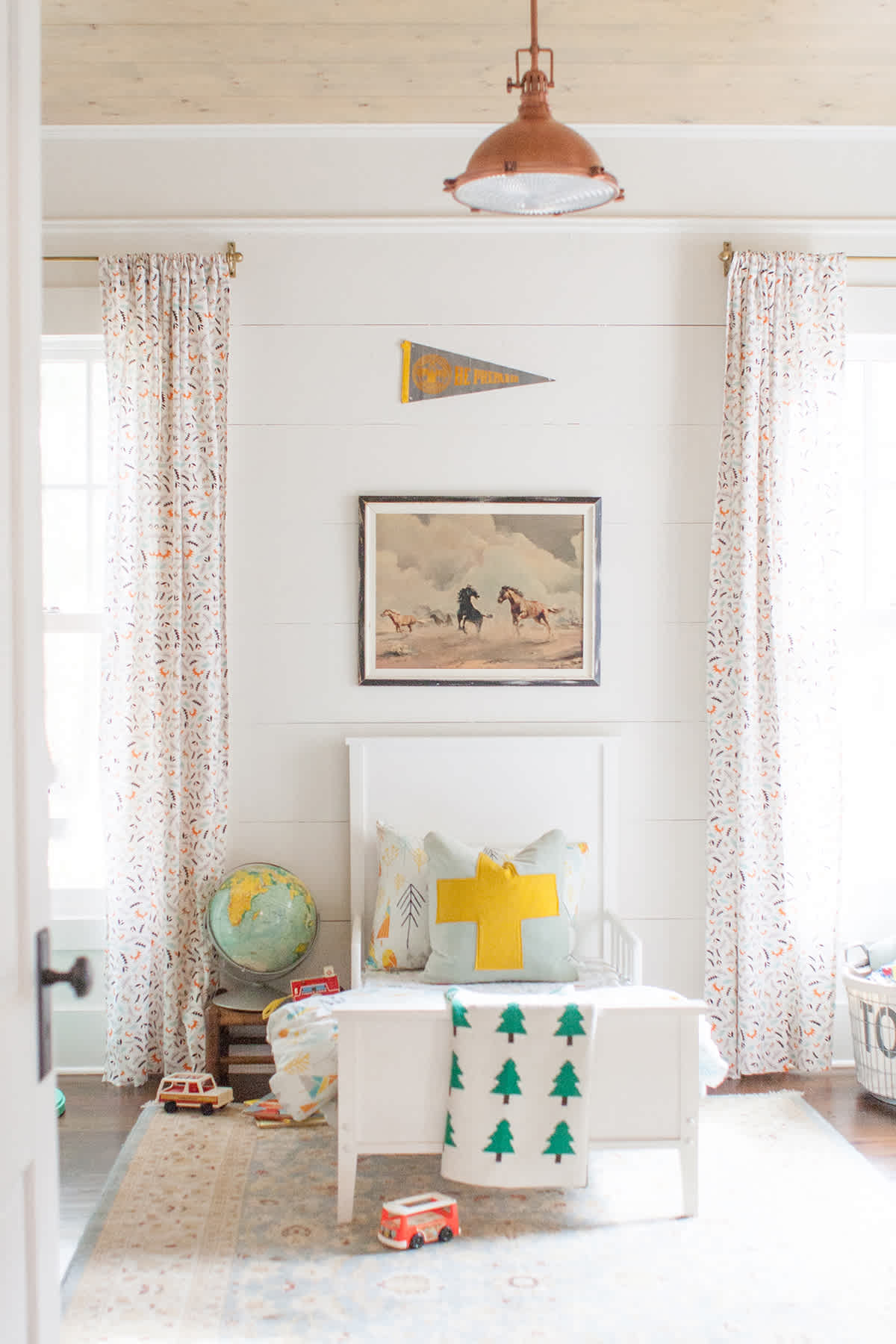 I also have a really awesome little boy room coming up in the next couple of weeks - can't wait to share, so stay posted! All I'm going to say is that it incorporates this (also this one is pretty fitting for right now, too.). And I might just post a preview on instagram. Here's to a New Year - so excited for what is in store!