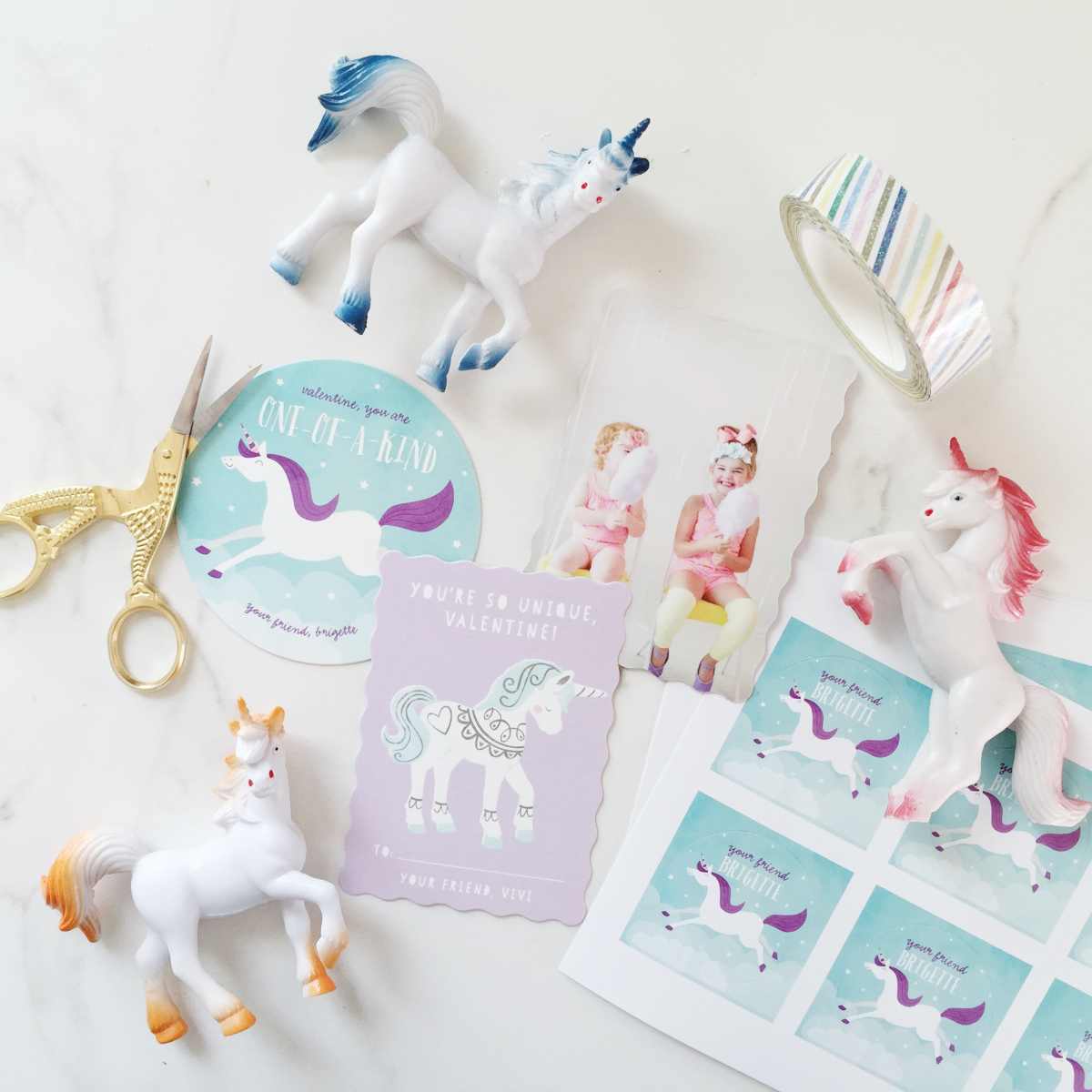 I'm so excited about these little Valentine's for the girls' class!  Have you seen the classroom Valentines over at Minted?  They are all so adorable, and you can customize them with photos or a little tic tac toe game on the back!  The girls picked these unicorn ones (Vivi chose these and Brigie these) and I found these fun unicorn figurines to pair with them.  They get so many treats at the class party, so I love finding a little treasure that isn't sugary!
Minted is also offering 15% off classroom valentines with code SENDLOVE until 2/5 (Friday) and free rush delivery with code FEBSHIP until 2/5 (Friday) as well!
Also, on another note - I know some of you had issues with the ballerina print from this post.  I've uploaded it so you can just download the one I printed.  I added the white border, and this one should print well.  The size is 27.5" x 19.5".  Just click here to download!  Hope that is helpful!  It is slightly fuzzy, but looks lovely printed, like below.