simple DIY ballet barre for playroom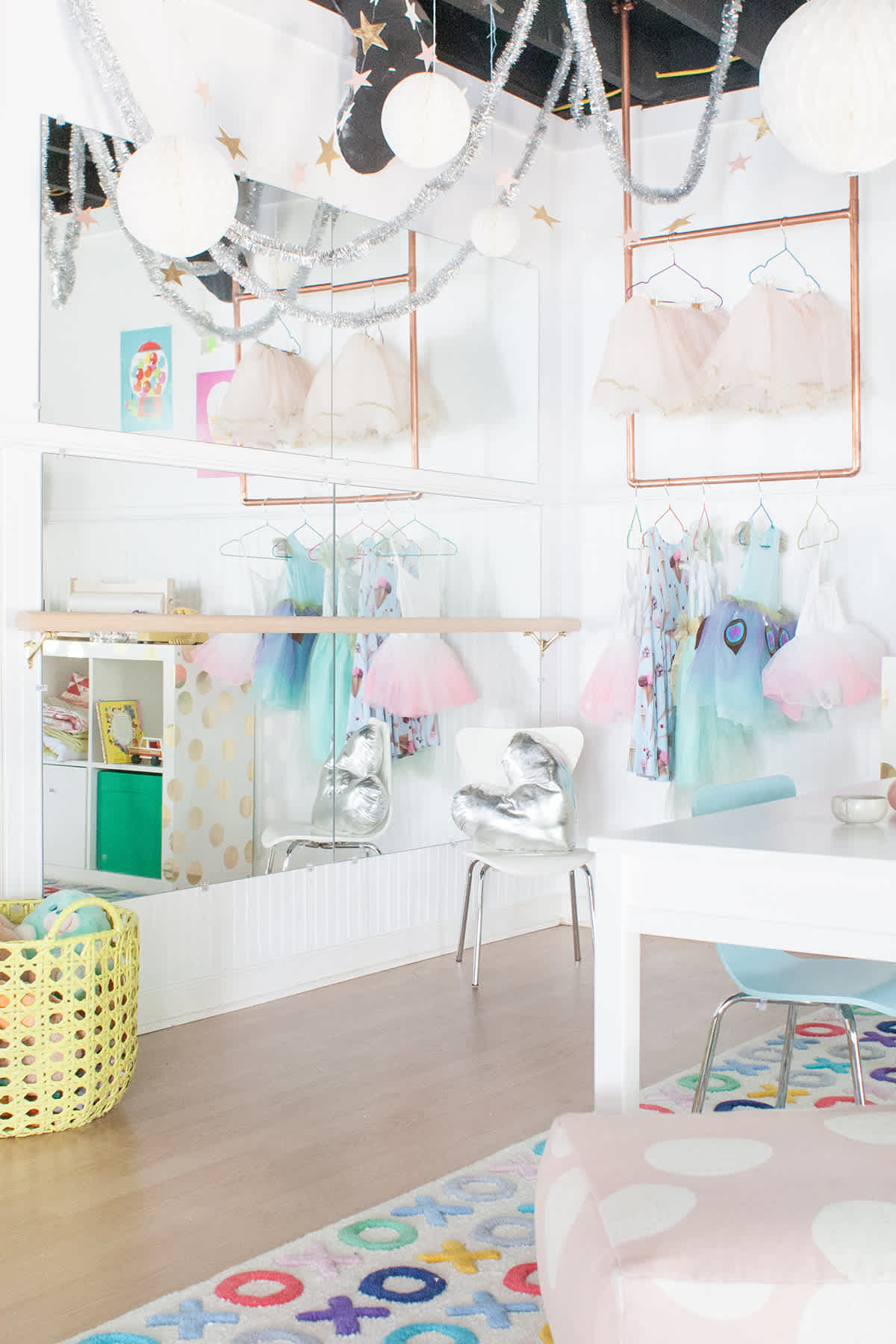 I'm nearly done getting the playroom together for the girls, and I just couldn't wait to share this ballet barre project we just finished last weekend, as I am so happy with it!  This was actually all Chip's idea, and he made it happen.  I was a little skeptical at first about how it would look, but it's just beautiful and adds so much to the room!
(Sources: XO Rug; Dotted Pouf; Play Table; Play Chair; Ice Cream Dress; Peacock Fairy Costume; Yellow Floor Bin)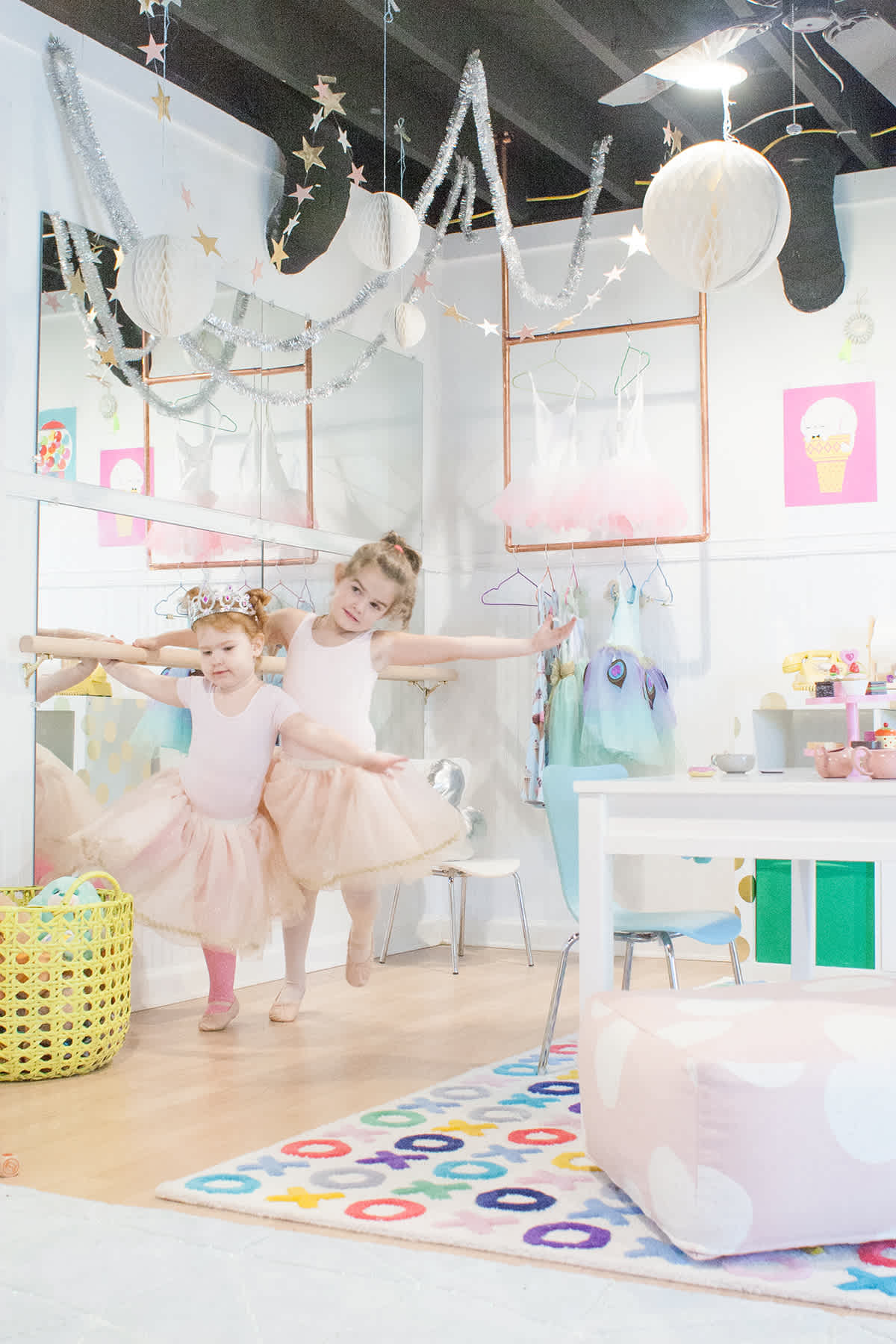 At first, I was a bit overwhelmed by the project; we have that strange really high molding, and we were going to do an entire mirror wall, which was pricey.  Chip decided just to run to Home Depot one afternoon, and make it happen, and I love how it ended up just being really simple and perfect.  The whole project ended up costing about $150, including the copper dress up rack (which I'll share in the next post).  That's not exactly cheap, but it's a lot less than I expected!
What you need:
pine handrail molding | 2 handrail brackets (or more, depending on how long you choose to make your barre) | mirror to size (we used two 36" x 36" pieces and two 24" x 36" pieces because we were working around that molding, but you can use one to size; I'd recommend going with acrylic in a children's space for safety although glass will have a better reflection) | plastic mirror holders if the mirror you purchase doesn't come with any | jigsaw for trimming barre | drill for installing barre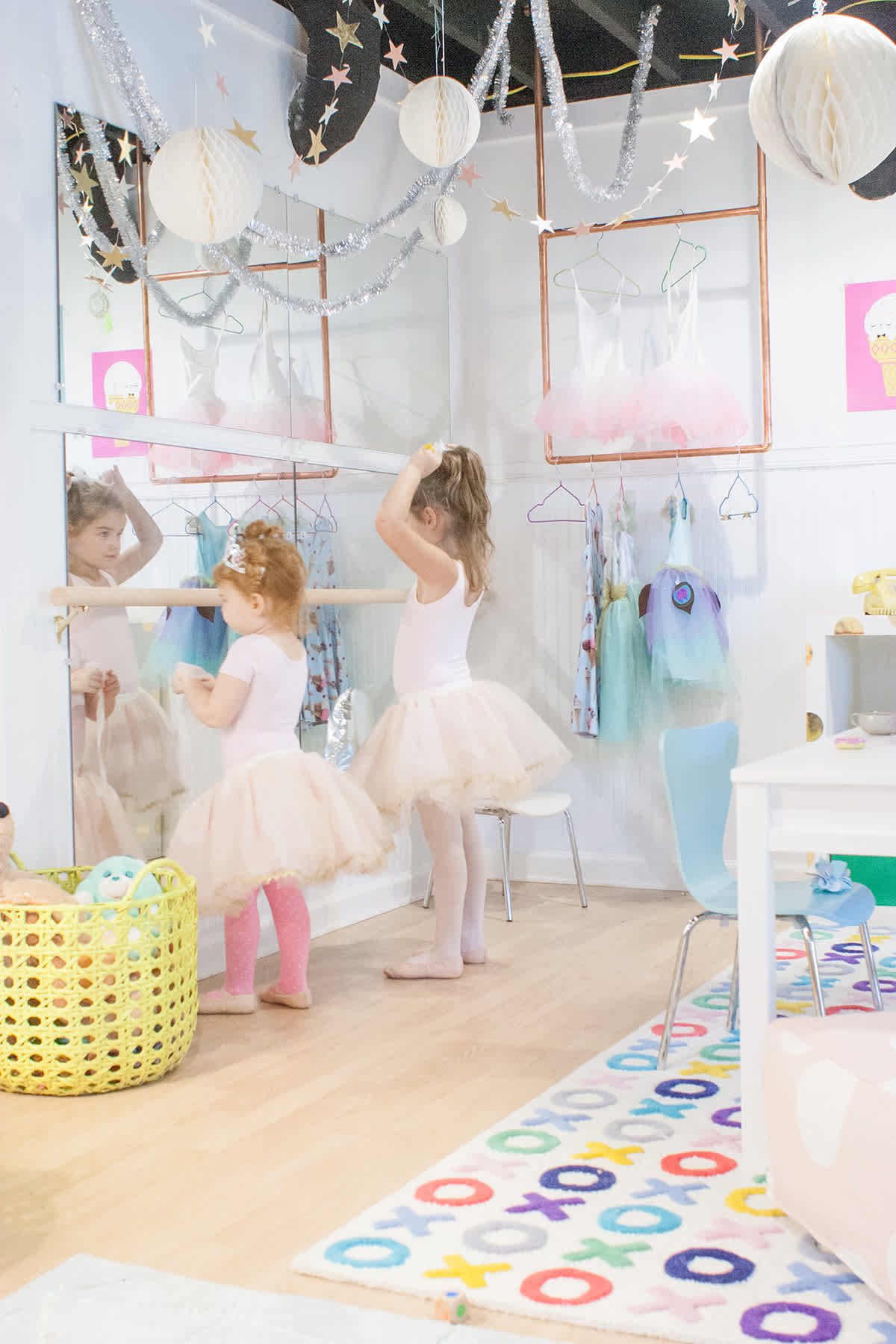 We installed the mirrors with the clips first, leaving space for the molding already on the wall, and then we trimmed the barre and hung it with the brackets.  We made it 31" high, which felt about right for the girls.  They are completely smitten, and it really brightens up the room so much!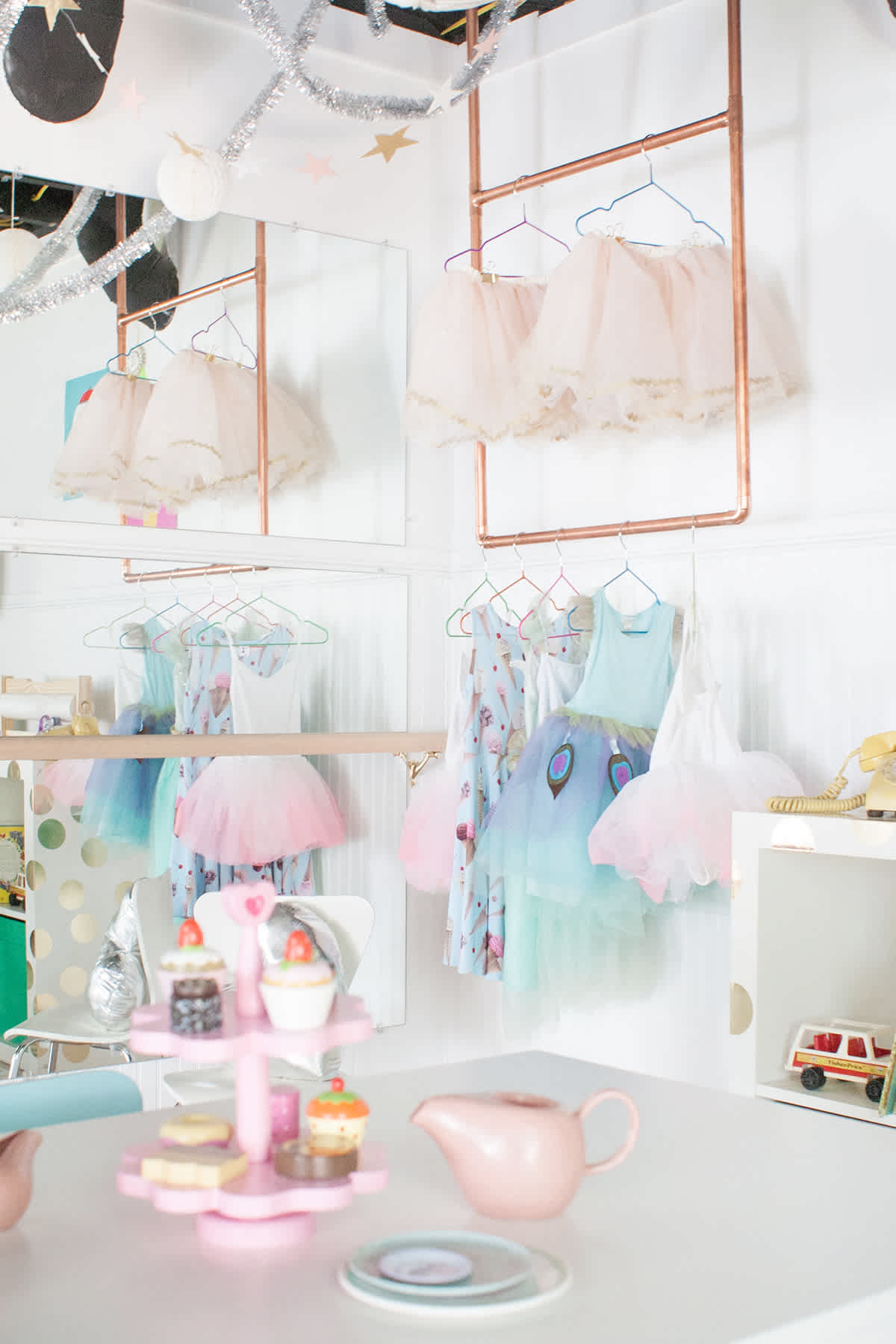 I'll be sharing how Chip made that great little dress hanger next, and can't wait to share the whole space soon!