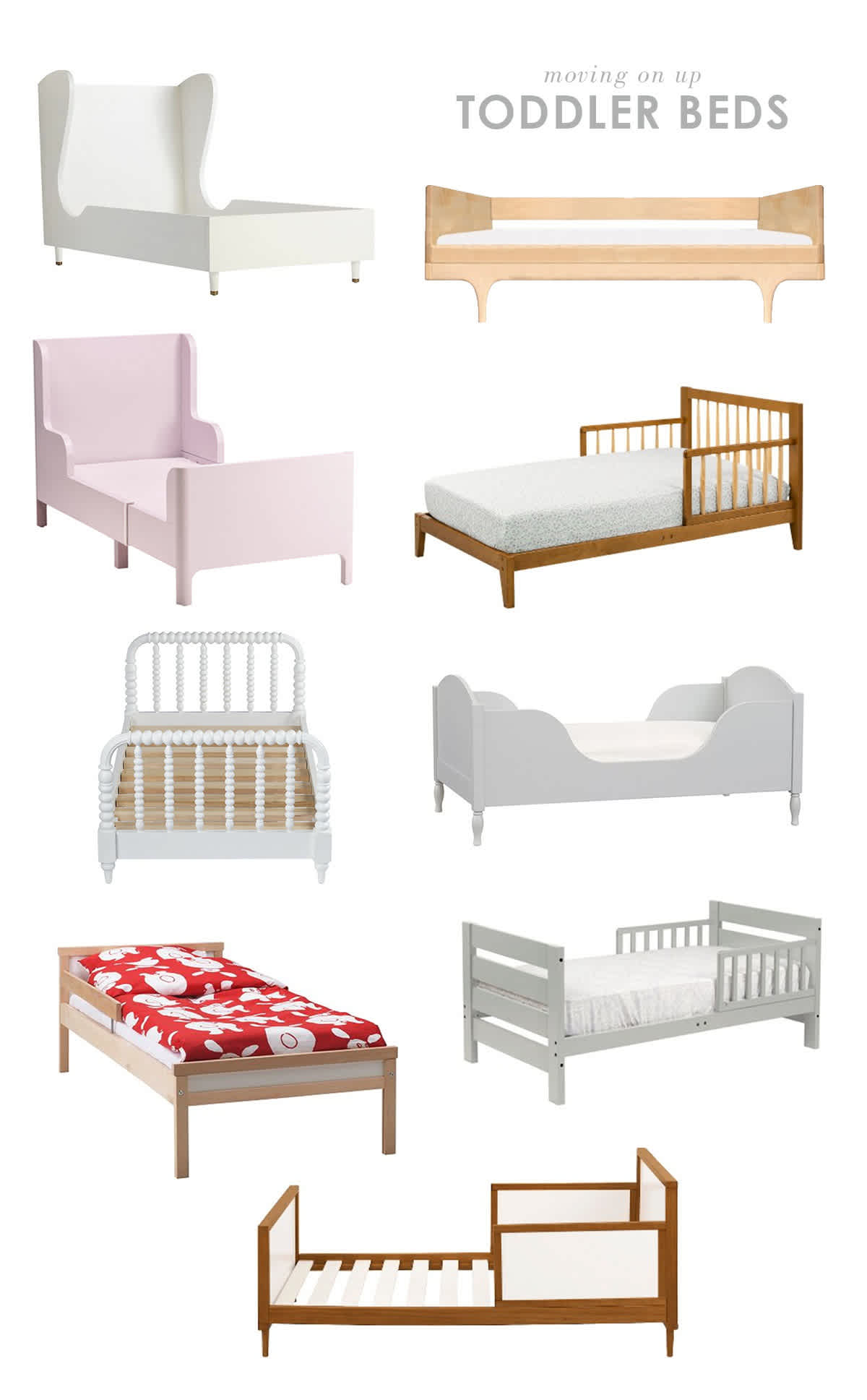 Recently, I posted about some great big kid bed options, as well as some reasons why it might be a smart choice to move right up to a twin or full bed from the crib.  It can also be just as smart to move to a toddler bed, depending on your situation.  Toddler beds are considerably smaller than twin or full beds, so if you are cramped on space, they can be a great option.  They are also less overwhelming and probably feel a bit more familiar to a little one who is intimidated by moving to a bigger bed.  If your kids are on the petite side (mine aren't so much!) they can likely stay in a toddler bed longer, so it wouldn't be such a short lived purchase.  You can use the twin mattress in these beds, so it may net out to be less than buying a twin or full mattress plus a new bed, if you don't have either.  Also, several of the IKEA beds, like this one, are extendable, so you can use the same bed when you make the move to a twin - so clever!  Here are a few of my favorite options:
(1) Good Manor Toddler bed (see it in use in this darling room Erin created for her daughter!);
(2) Caravan Divan (see it in our room here!);
(3) IKEA extendable bed (great example of this bed in use!);
(4) Chestnut Toddler Bed (room with a bed in a similar finish);
(6) Shelter Toddler Bed (sweet room with a similar gray toddler bed and love this one, too);
(7) Sniglar Bed (room with a similar looking bed - love that large map!);
(8) Modena Toddler Bed (similar bed in a little boy's room);
(9) Skip Toddler Bed
It's kind of hard not to fall in love with the pint-sized proportions, right?