pink shared girls' room
happy and bright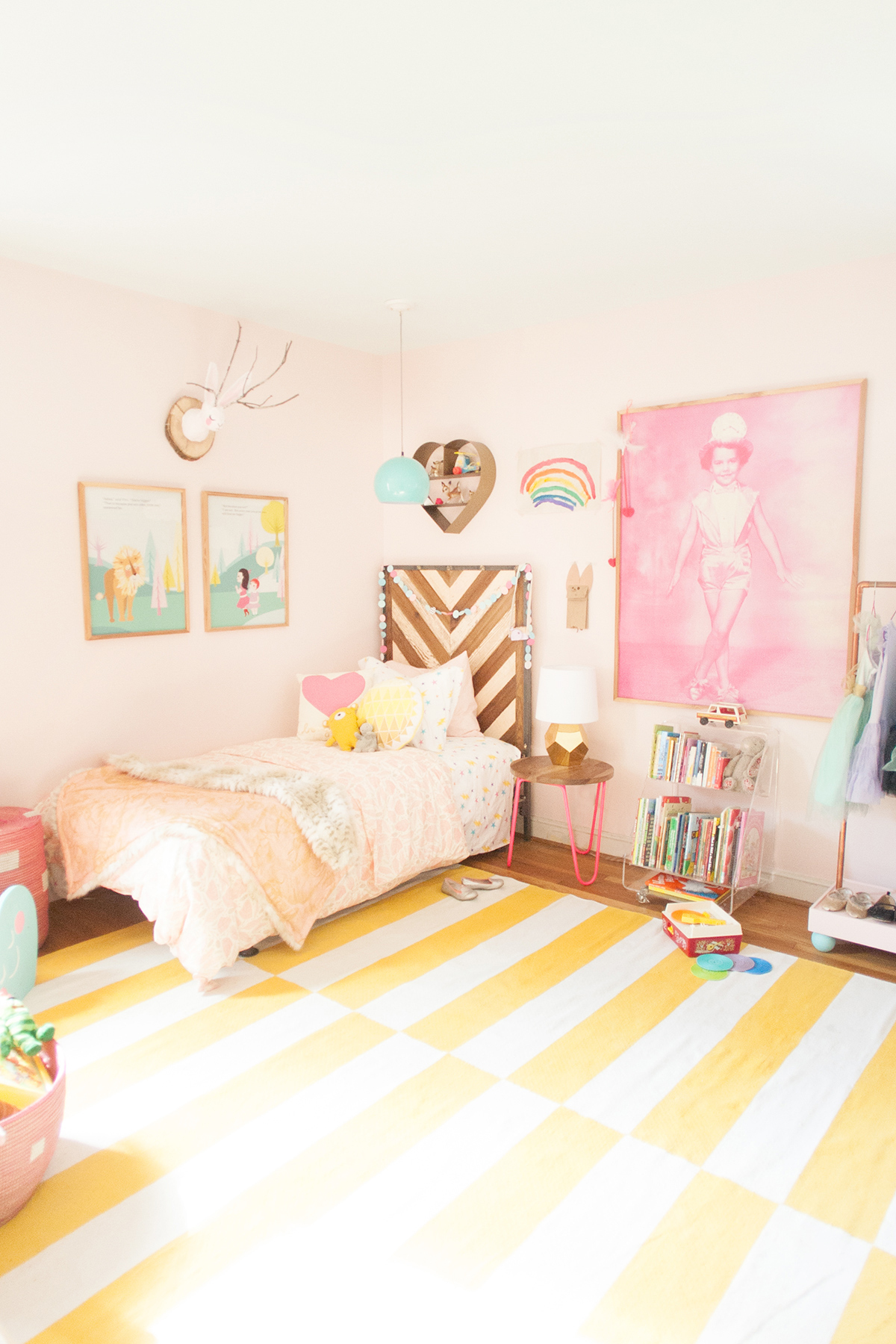 Finally, I'm ready to share the girls' room! I'm so happy to have it all pulled together, and they are loving it. Vivi had been wanting pink walls for awhile, and it was a great opportunity for a fresh start. We went with Sherwin-Williams Angelic, which is so lovely and perfectly pink without being overwhelming.
(Sources from above: Divisadero Rug, neon pink nightstand, acrylic book cart, similar print, heart shelf)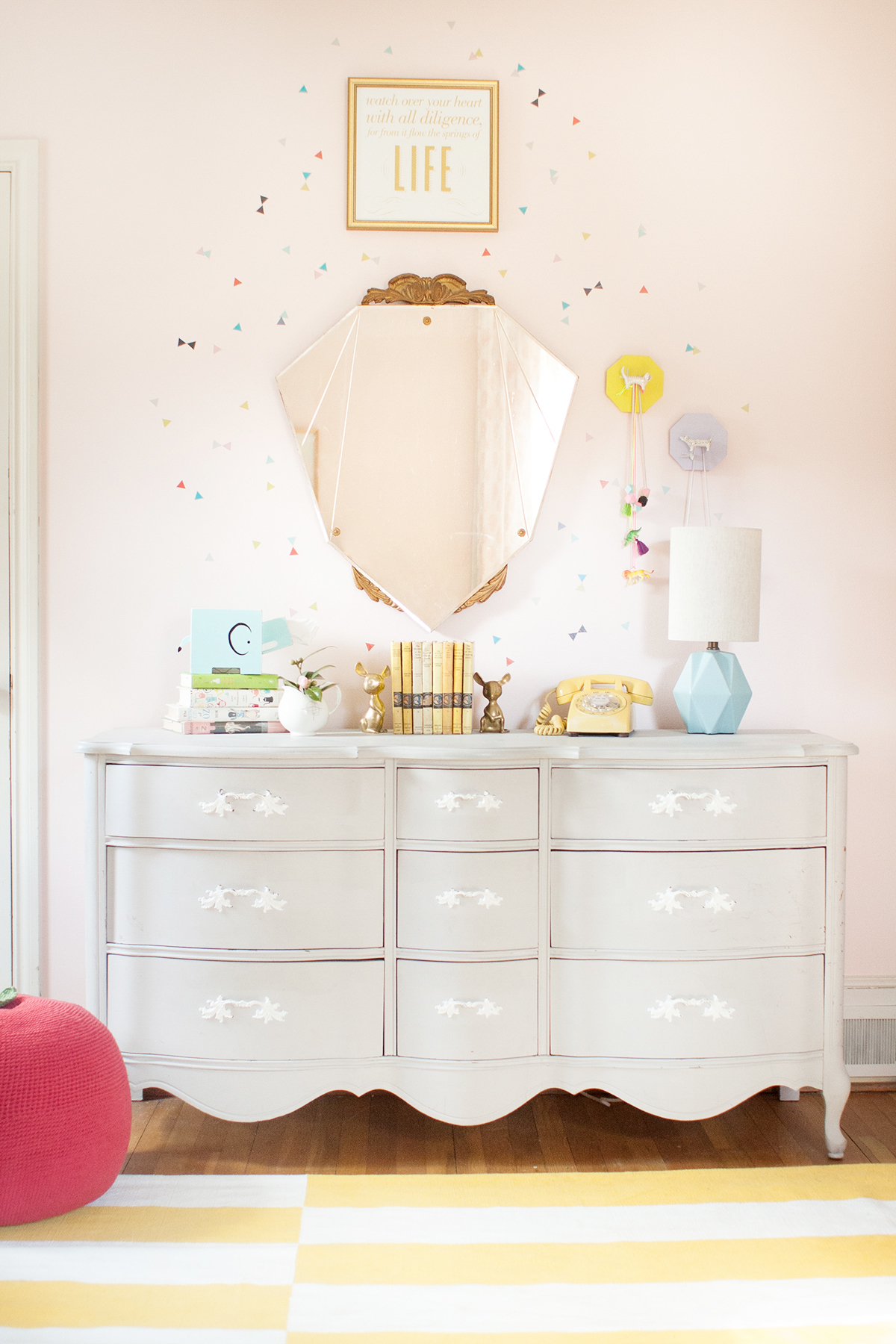 We really didn't keep too much from Vivi's nursery, other than this gray dresser. I had thought about stripping it and staining it, because it's pretty chippy, but I do still love it, and there is something to be said for not having to worry about it getting further scratched since it's already well loved.
(Sources: Triangle wall decals, apple pouf, elephant tissue box, Faceted Pastel Lamp, DIY Necklace Holders)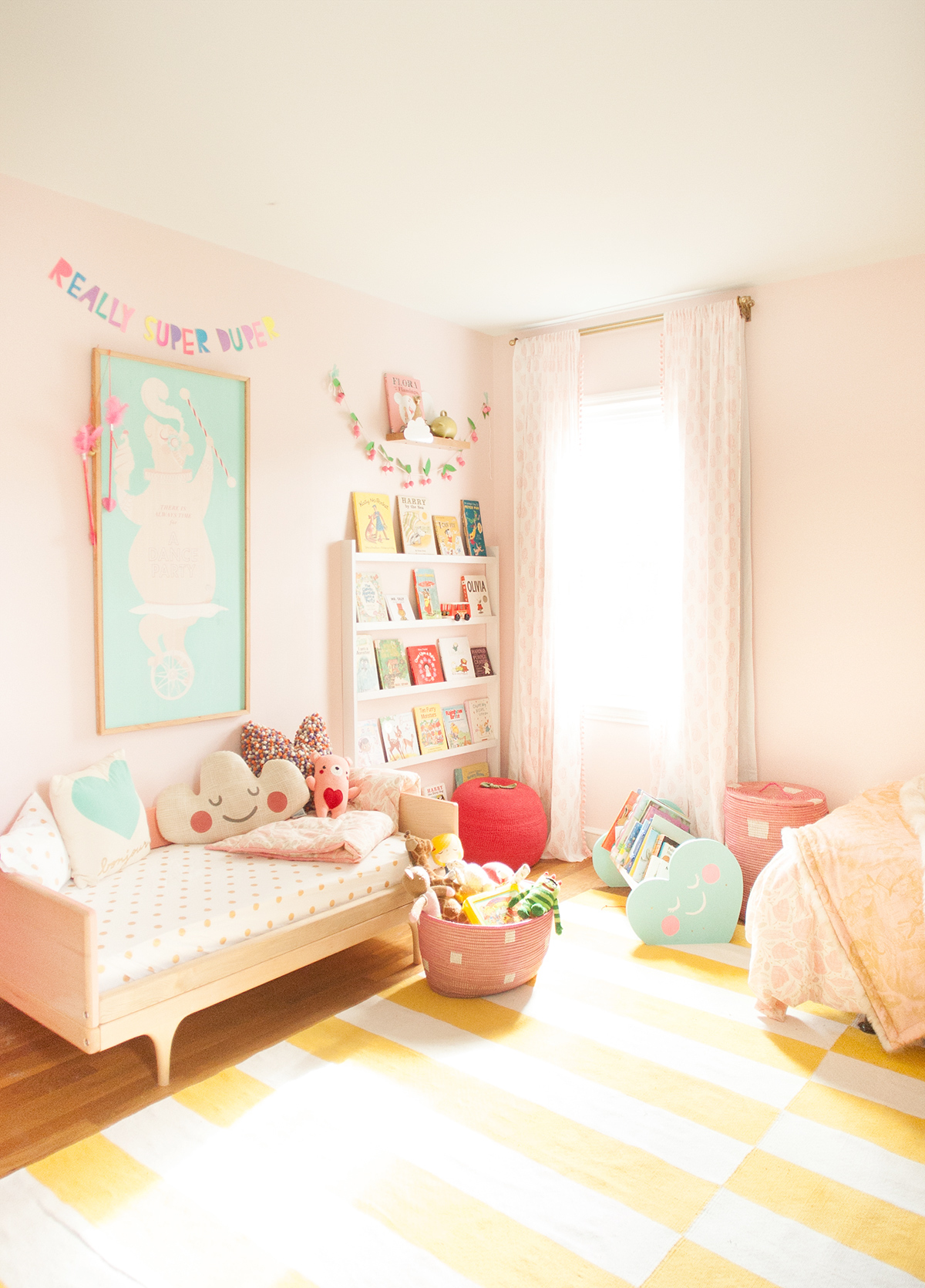 I love that we have plenty of book storage now. It feels like they can so quickly get out of order, and it has really helped having ample options for putting them away easily. We have the shelf on the wall, the floor bin, this acrylic book cart (which I love! It just kind of disappears in the best way!), and a shelf in the closet, too.
(Sources: adorable caravan divan, toy storage bin, apple pouf, similar circus bear print, cloud wall shelf, pink dots hamper, fabric for curtains with pom pom trim added)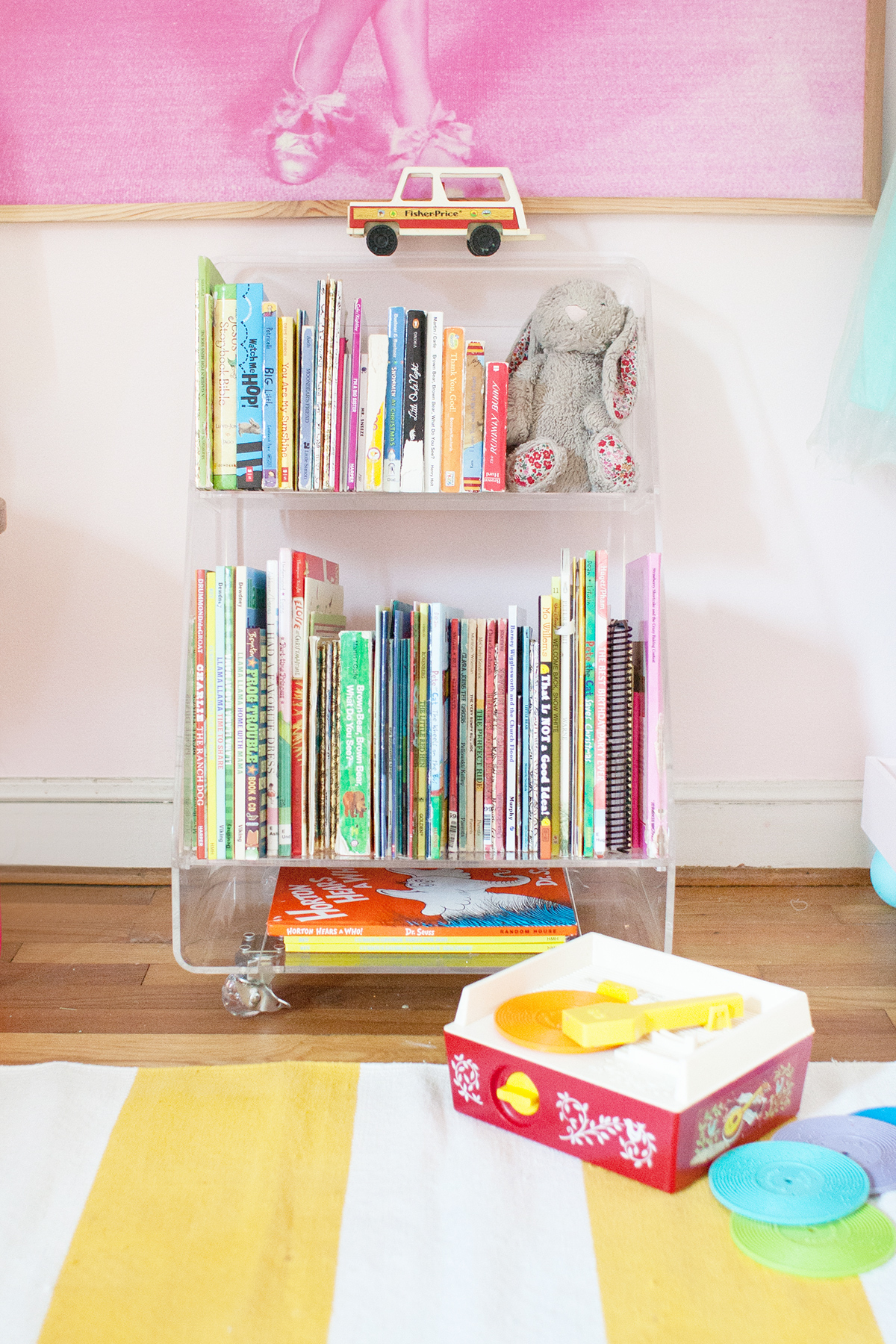 (similar record player.)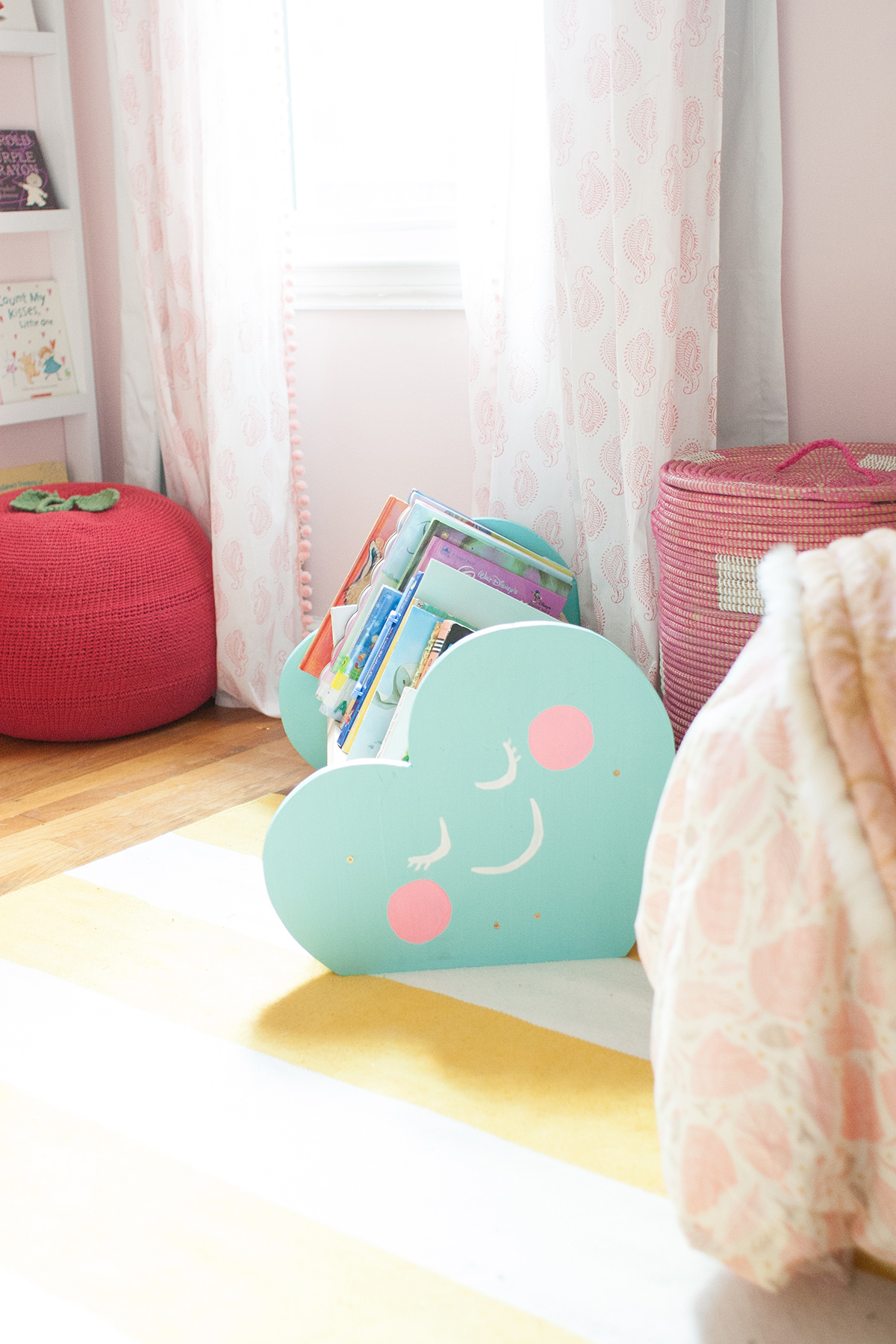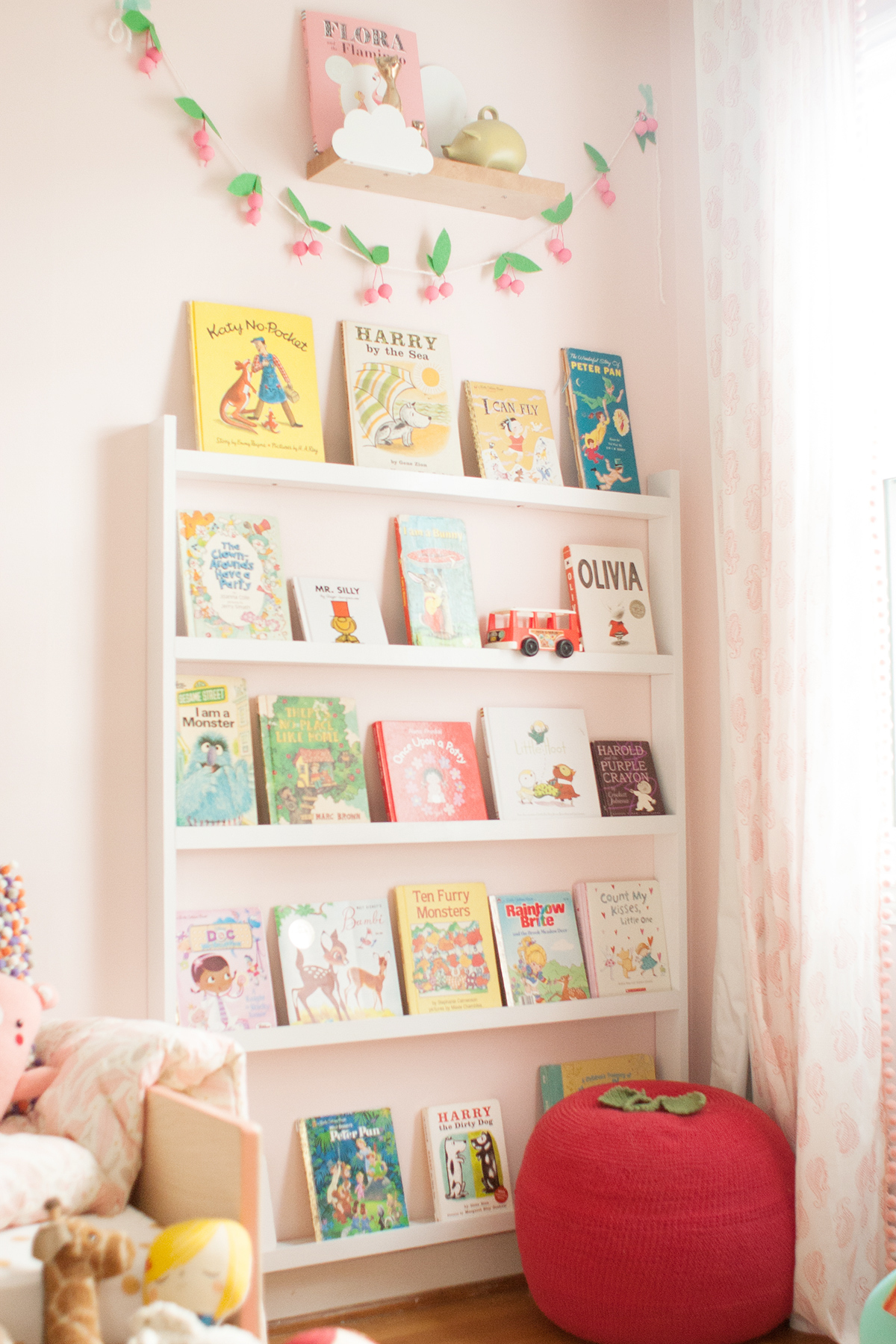 We'll be moving Brigette in there soon, and I think it will be so fun for them to share a space. Vivi is no longer napping much during the day (she usually gets in 1 to 2 naps a week these days), so I put the kitchen and a few other toys into Brigie's room so Vivi can play while B naps.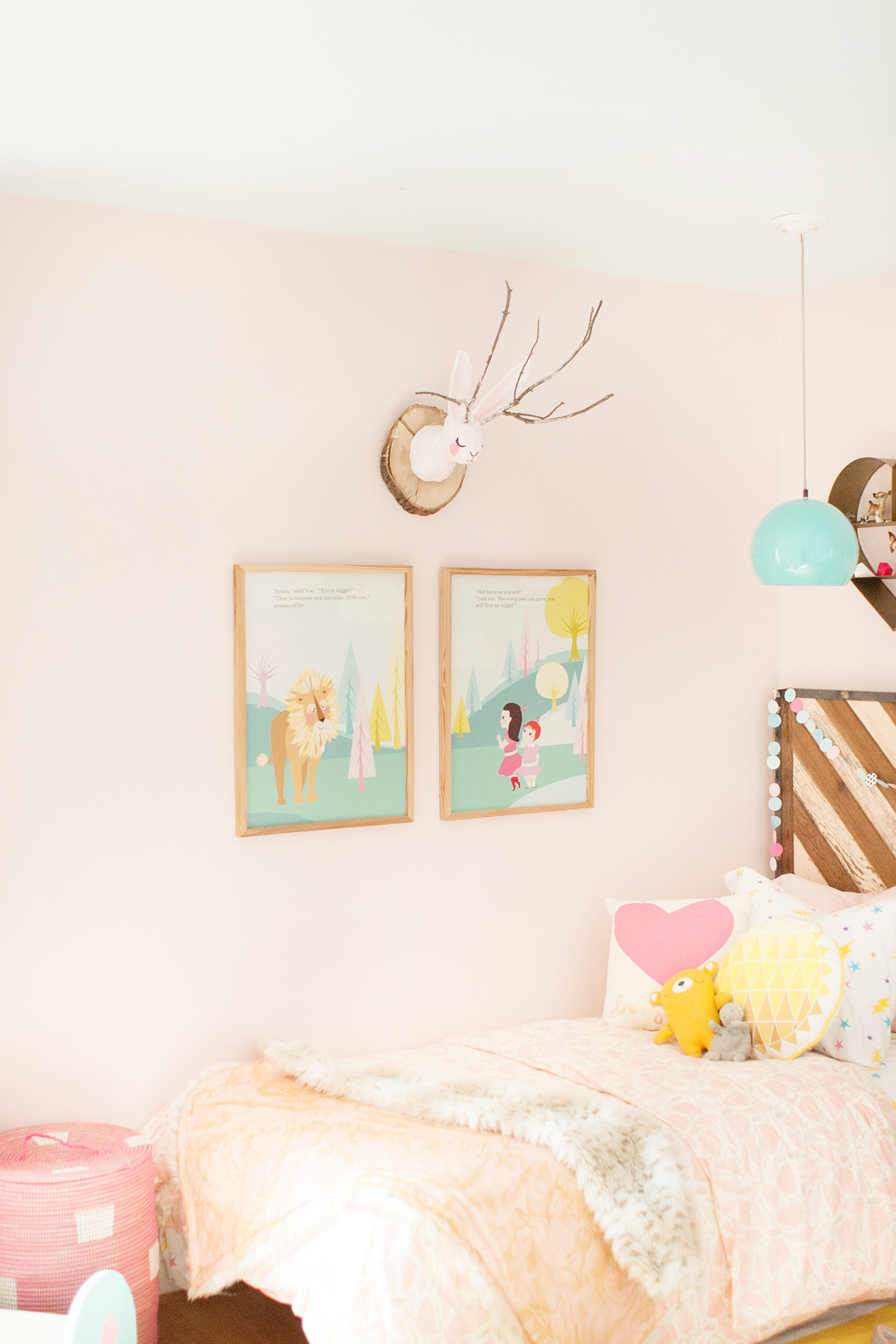 I posted all the bedding details on the Land of Nod's blog, Honest to Nod, so you can find all the sources here. That sweet fluffy throw is from Dear Owen; sweet Emily custom made it as a birthday gift for Vivi. The fabric on the back is Alice in Wonderland, and it's the sweetest! The little yellow bear is from my favorite Sleepy King.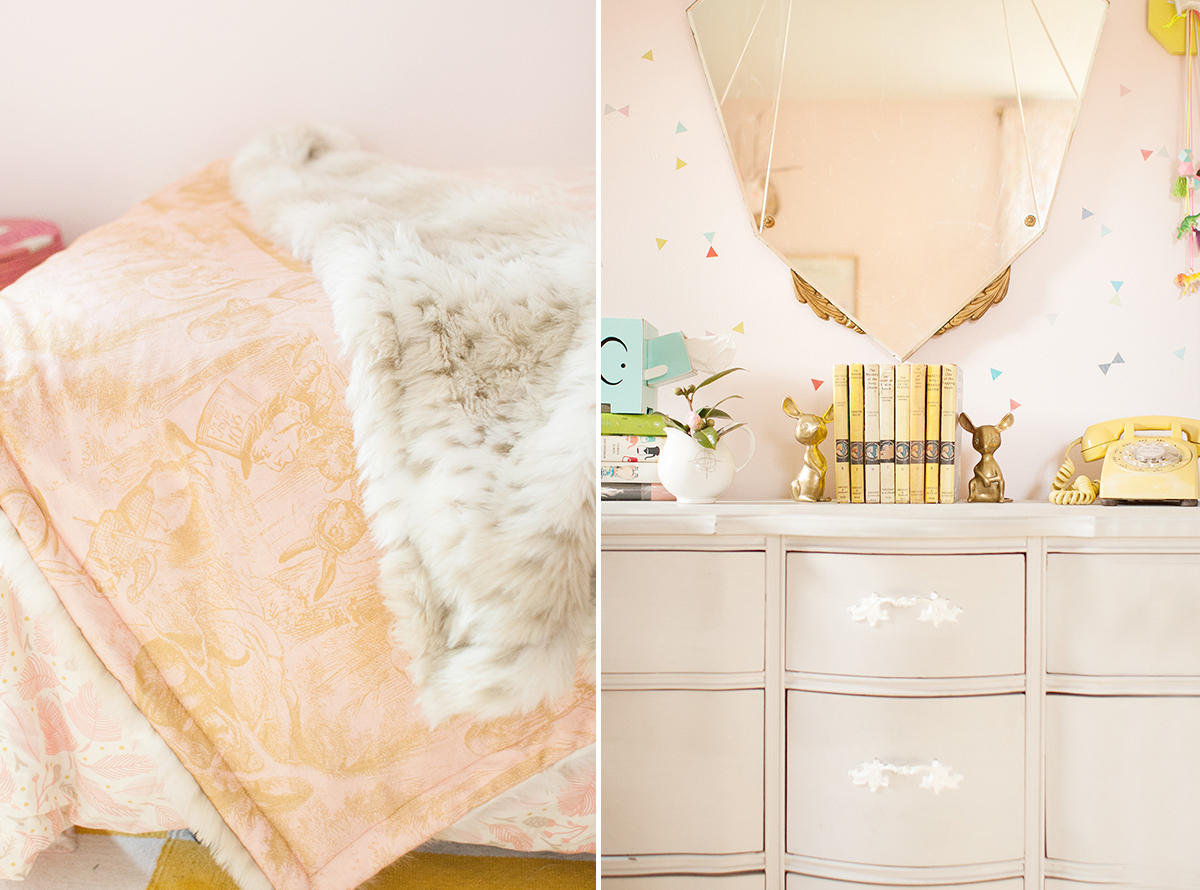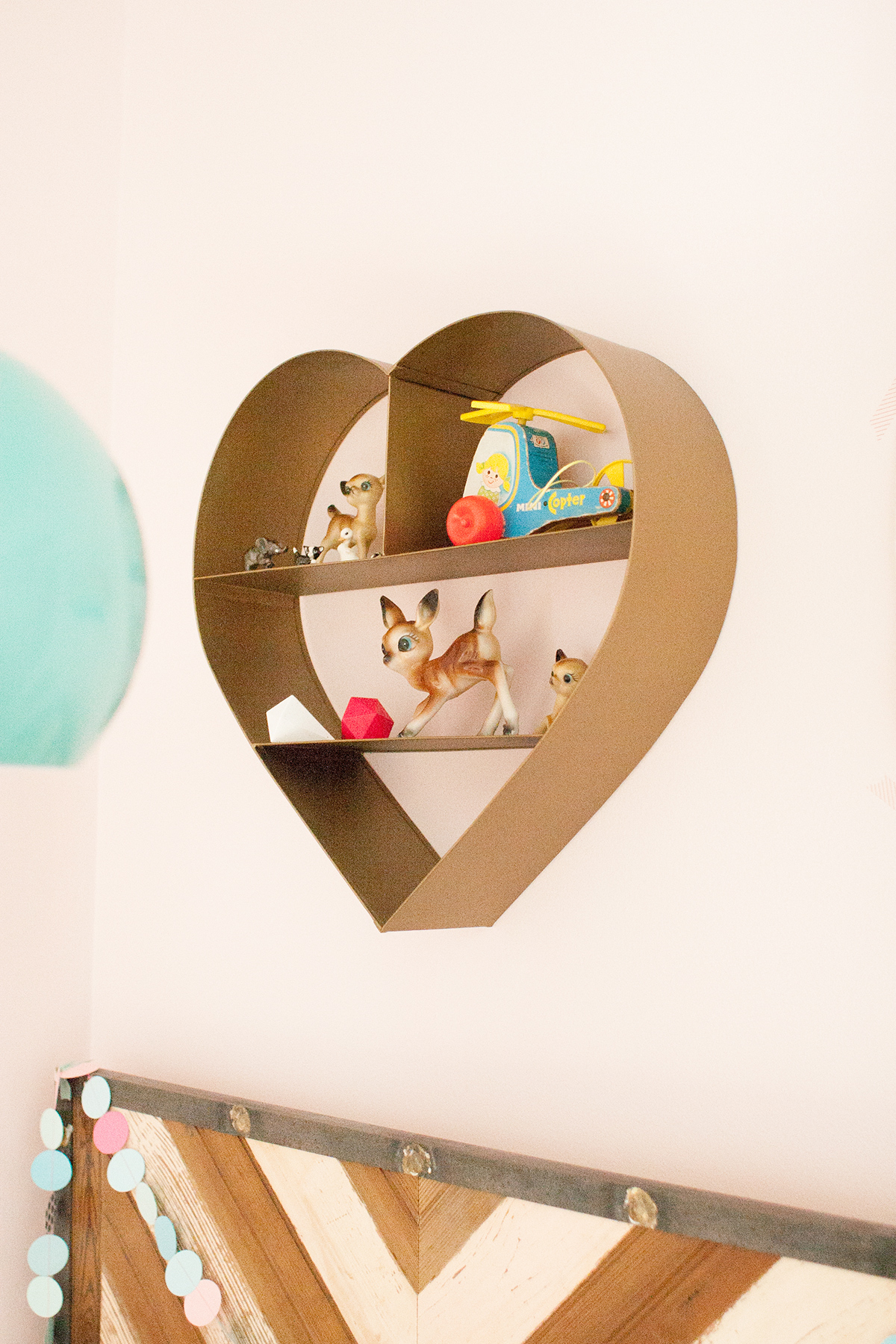 I love the sweet little heart shelf above Vivi's bed. It's the perfect place to stash precious items (usually a tiara or two) and favorite little animals.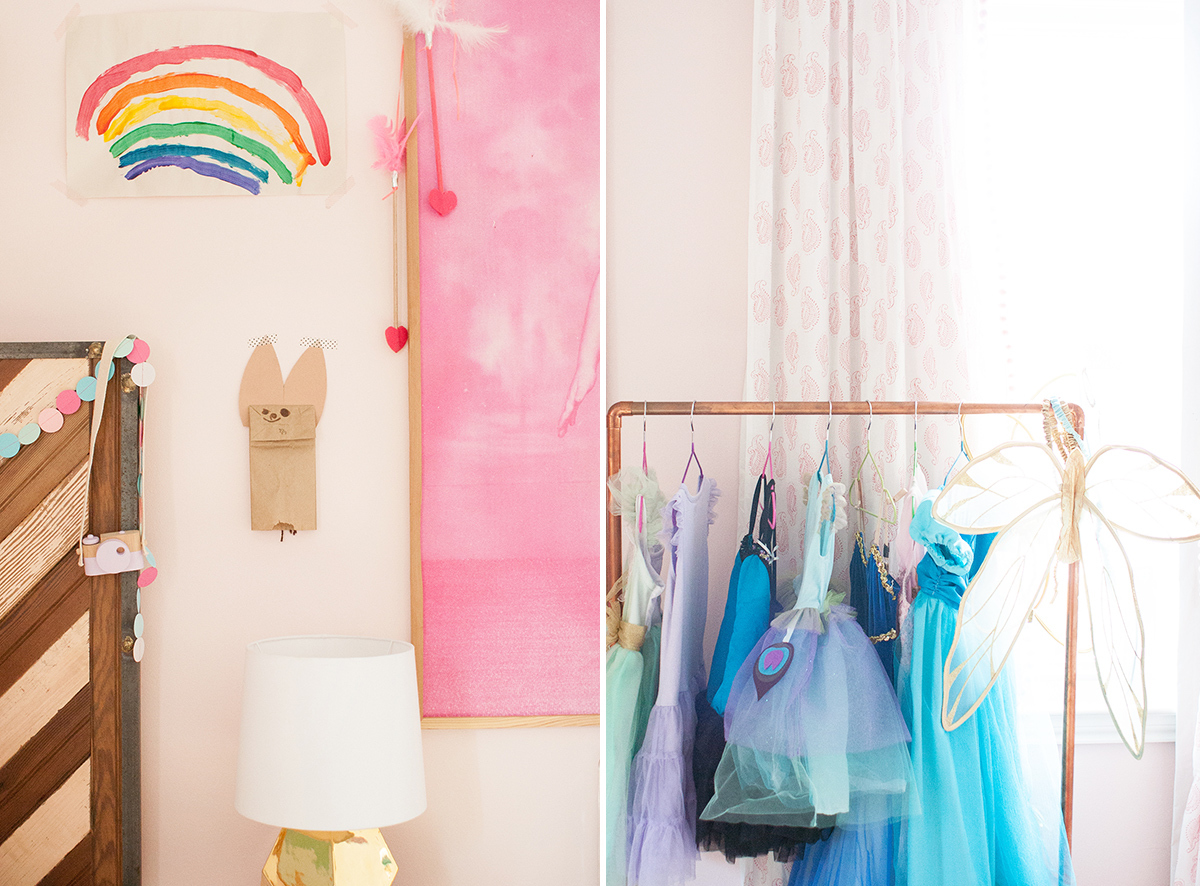 Vivi painted that rainbow at school, and I just love it. She made the little donkey puppet at a camp last year, and it makes me so happy. His expression is just the best!
(Sources: purple play camera; Gold Lamp; paisley curtain fabric)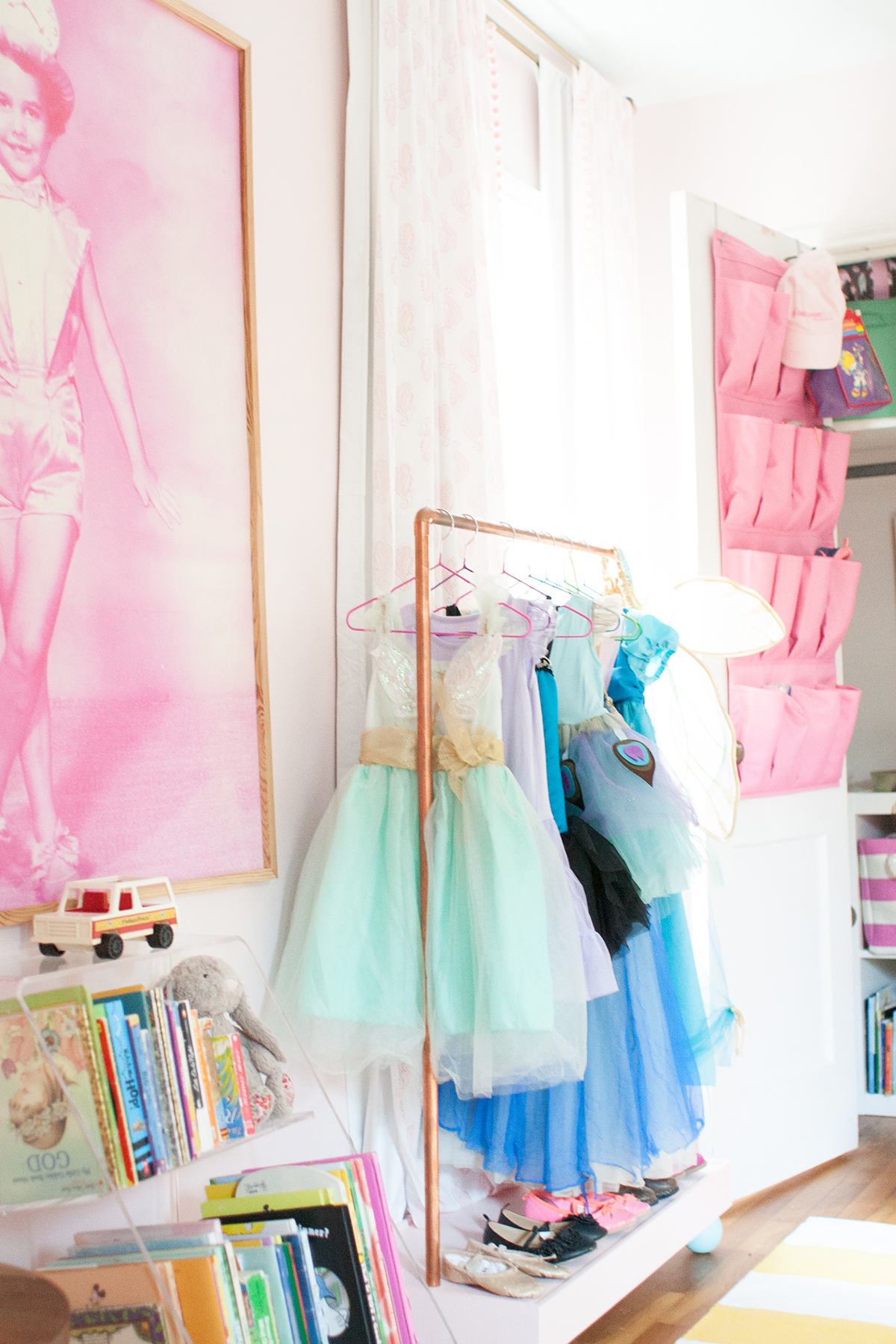 My dad helped me make this custom dress up rack with copper pipe. It's the perfect piece for Vivi to store all her beloved princess dresses. I also love how the little ball feet look!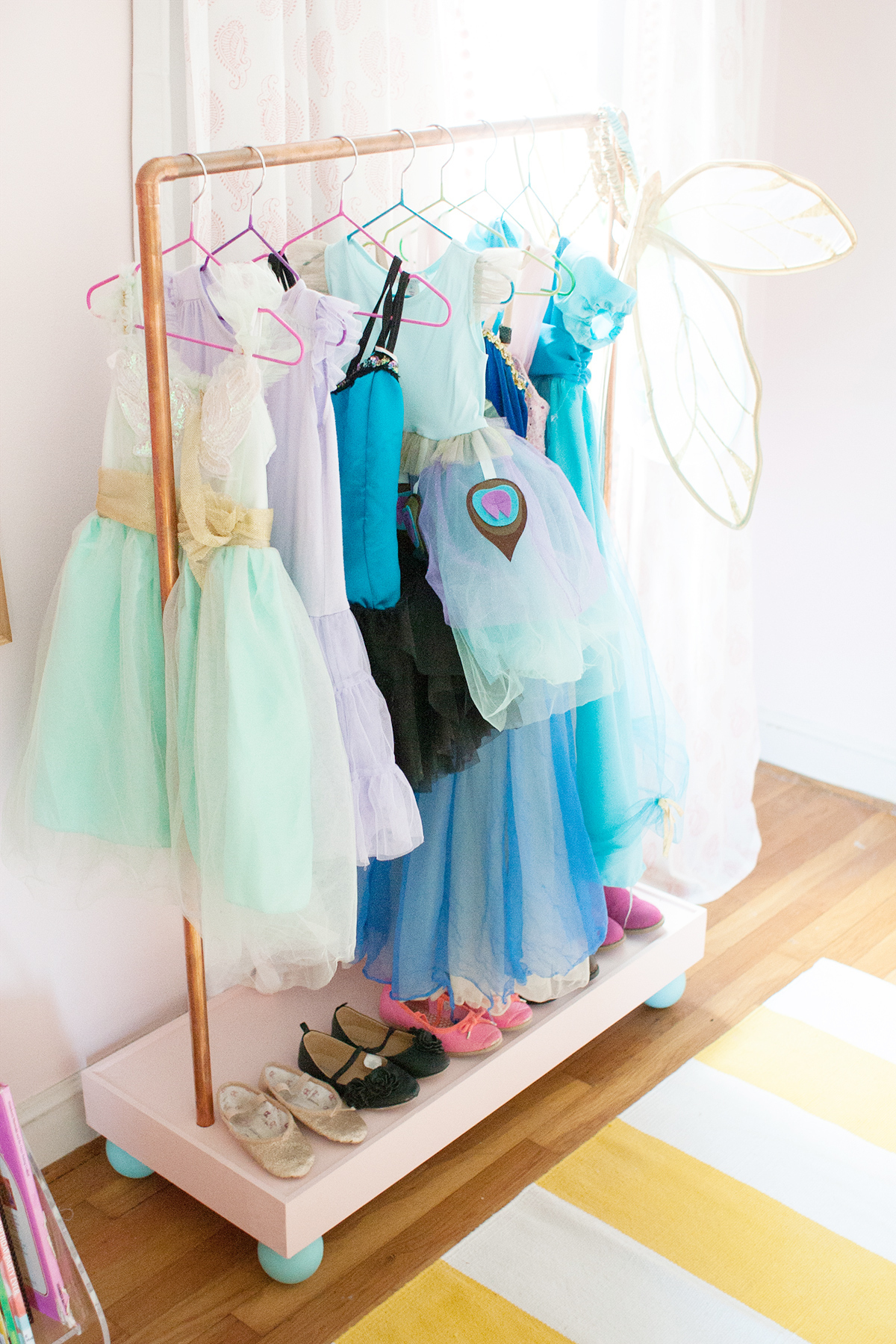 More details to come soon on how to make one!
Also, how cute is this little elephant tissue holder? He is adorable, and I'm also a big fan of the whale design, too.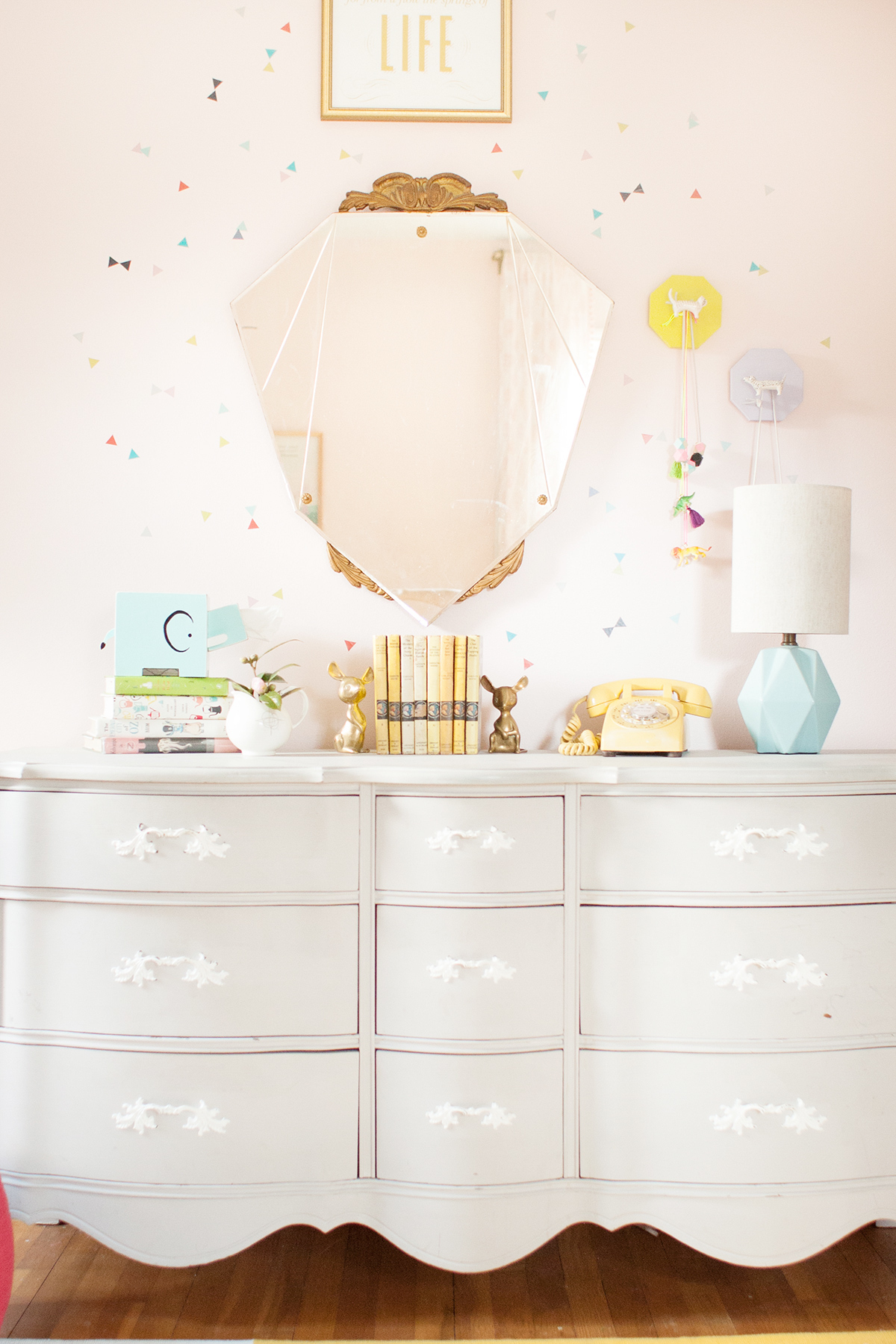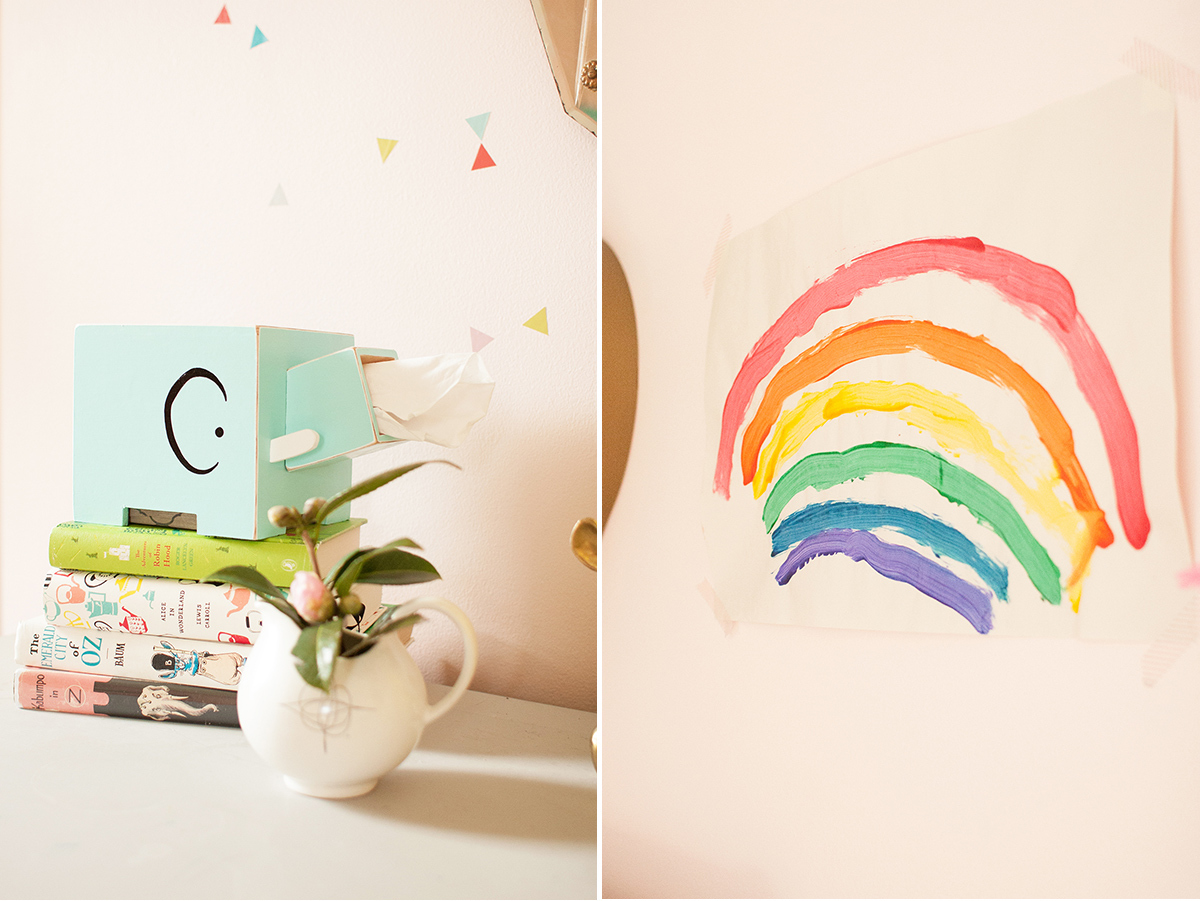 On the back of the closet door, we hung a shoe organizer, which has been great for keeping the shoes in order.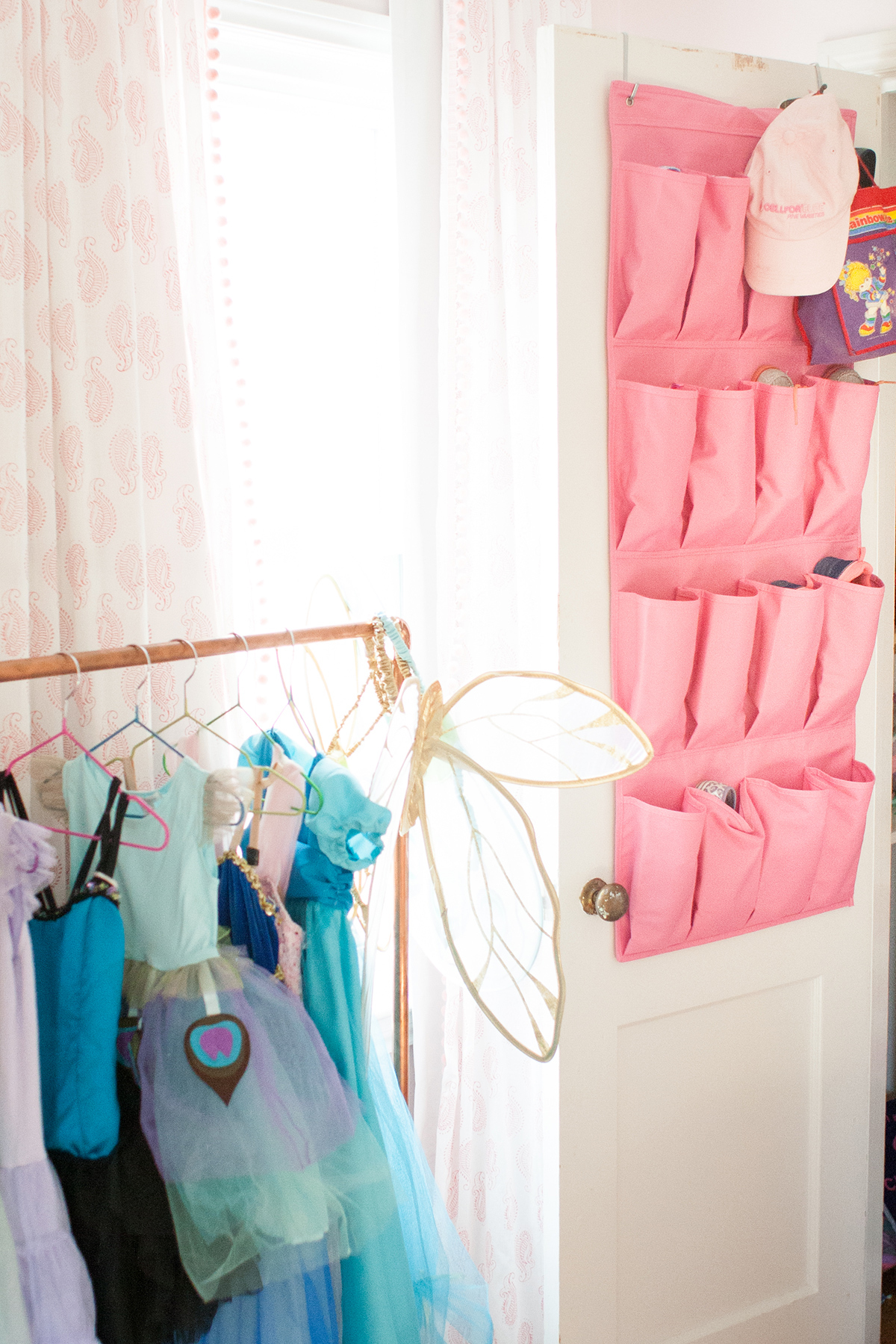 And a few more details: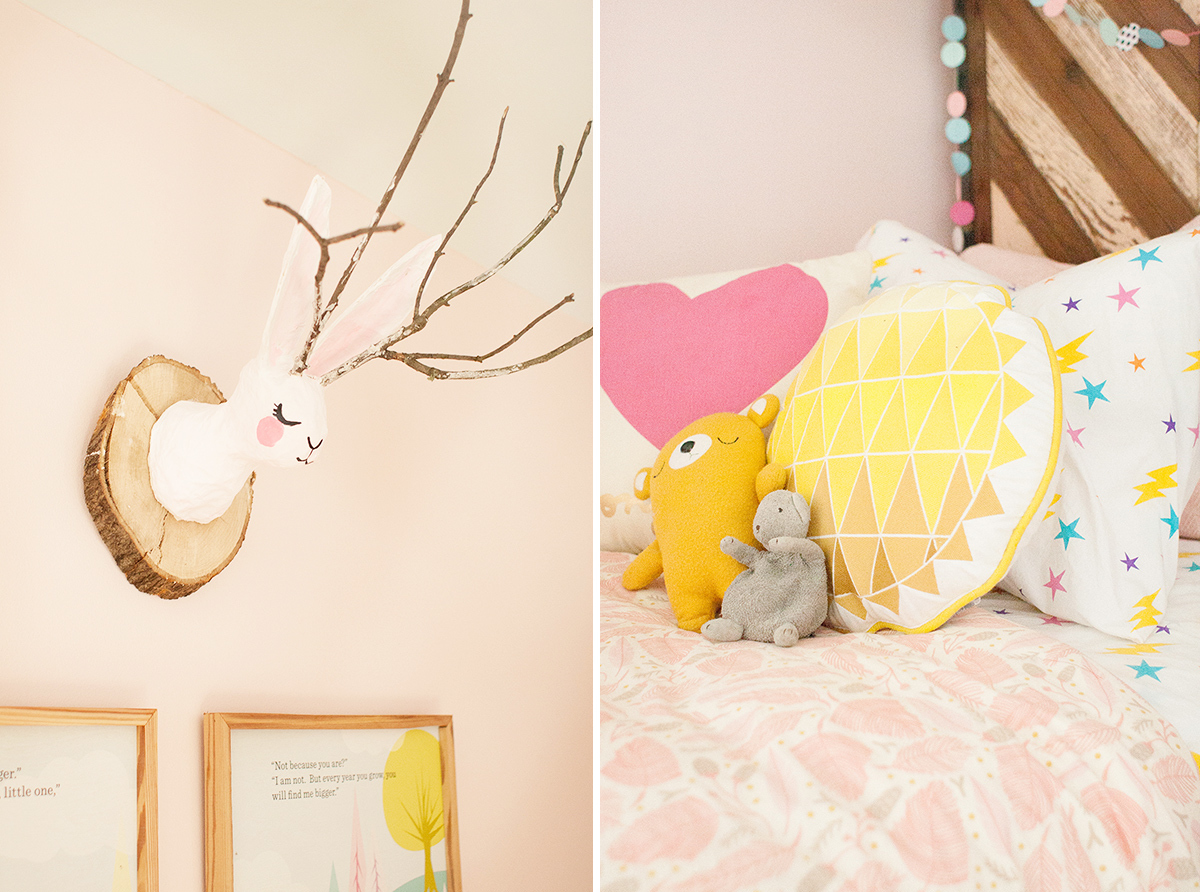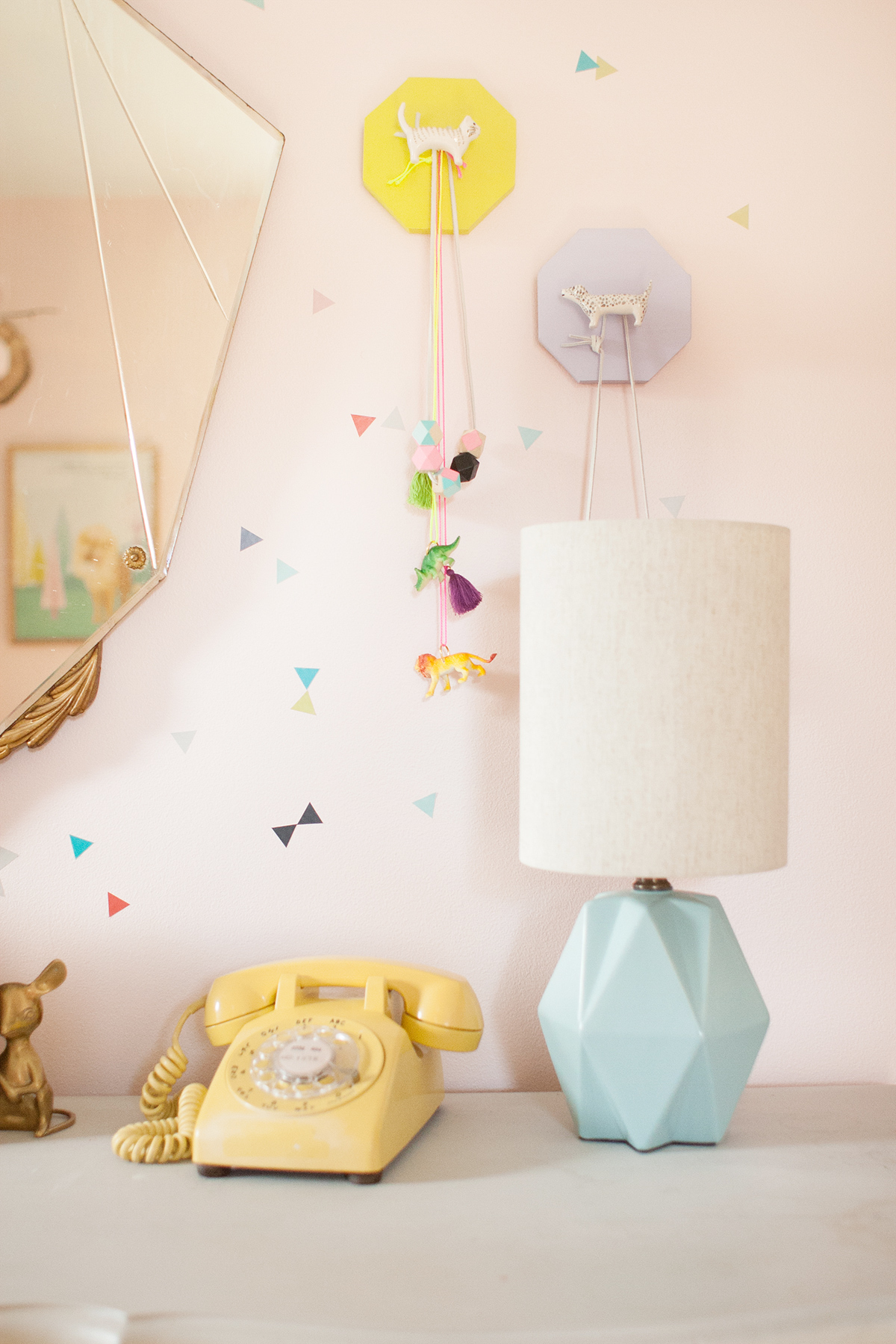 That lamp is my favorite. And those triangle decals are like a party on your wall.
You can find the circus bear print here (the blue isn't quite the same, but it's still fun!)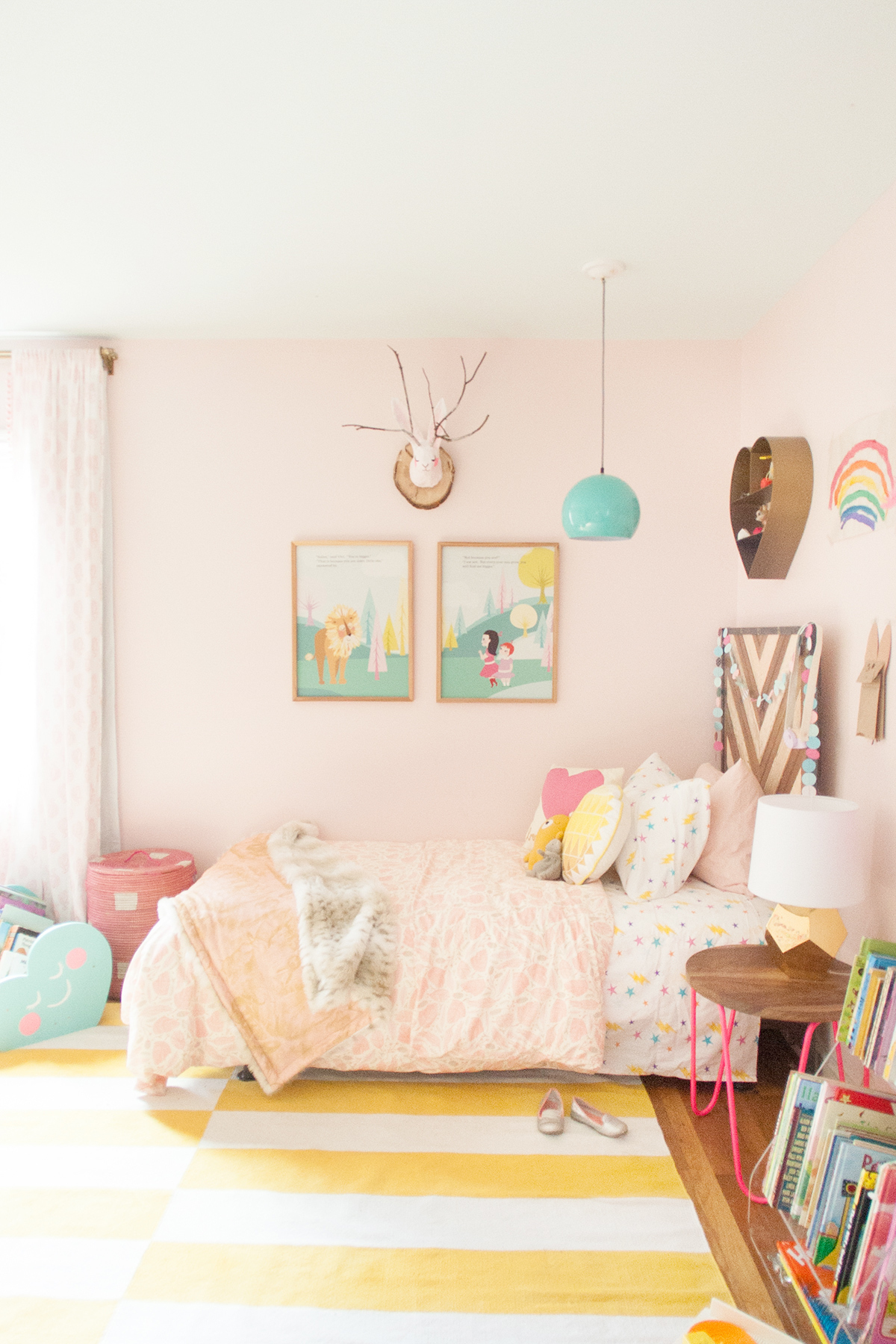 I'm so glad to finally have the room put together. I have found that when the toys/books/clothes/whatever seems to be chaotic, it's probably time for a room update. Not that you have to re-do everything, but some thoughtful re-organization or re-placement of furniture and such can make a really big difference and make everyone happier! Please comment if you have questions - I'm sure I probably managed to leave out some details!