kalon studios caravan divan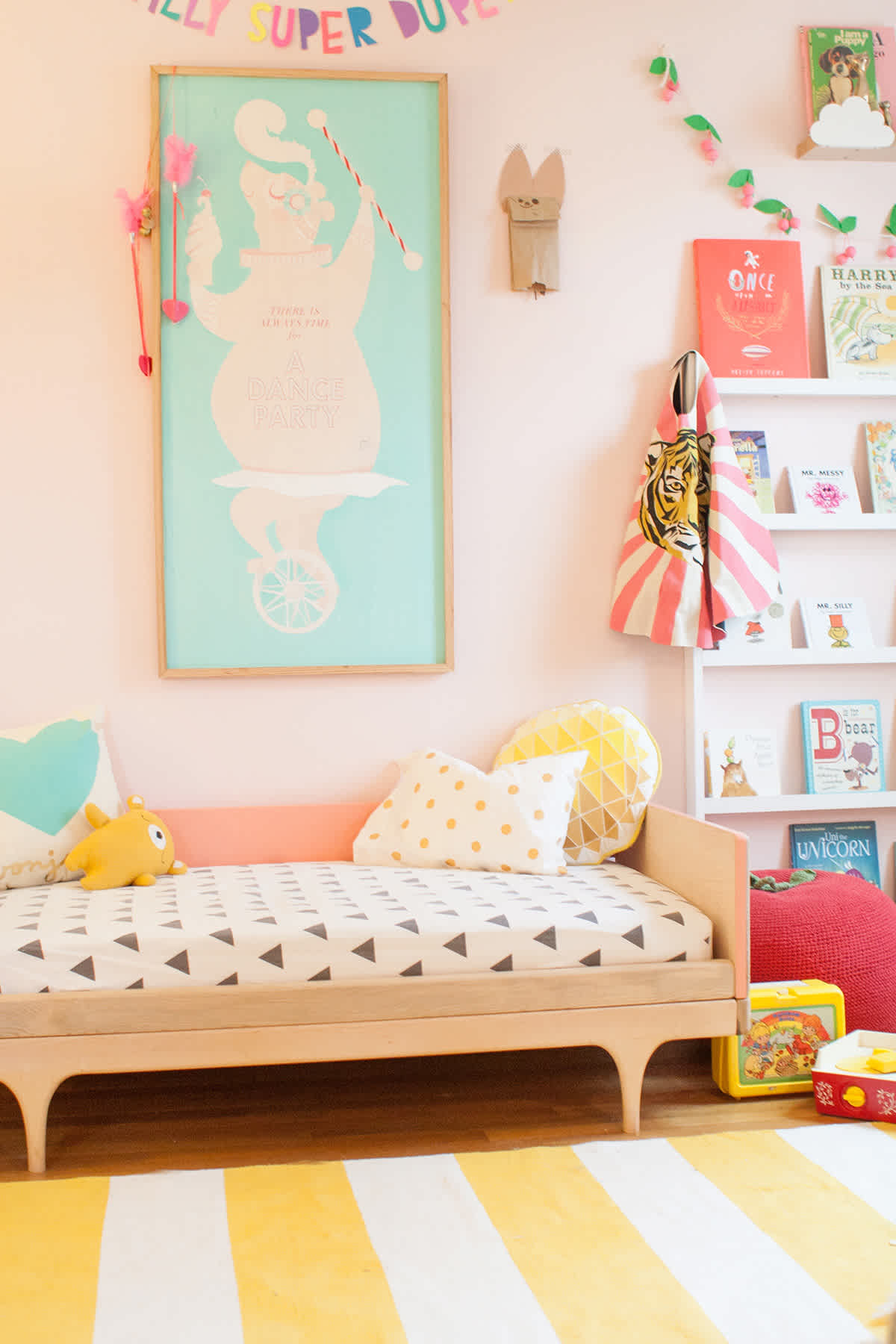 Recently, I posted photos of the girls' updated room, and some of you asked about the toddler bed.   It's the Kalon Studios Caravan Divan, a piece I have been eyeing for quite awhile.  I'm just crazy about the lines of it, and the beautiful natural finish of the wood.   It's positively gorgeous.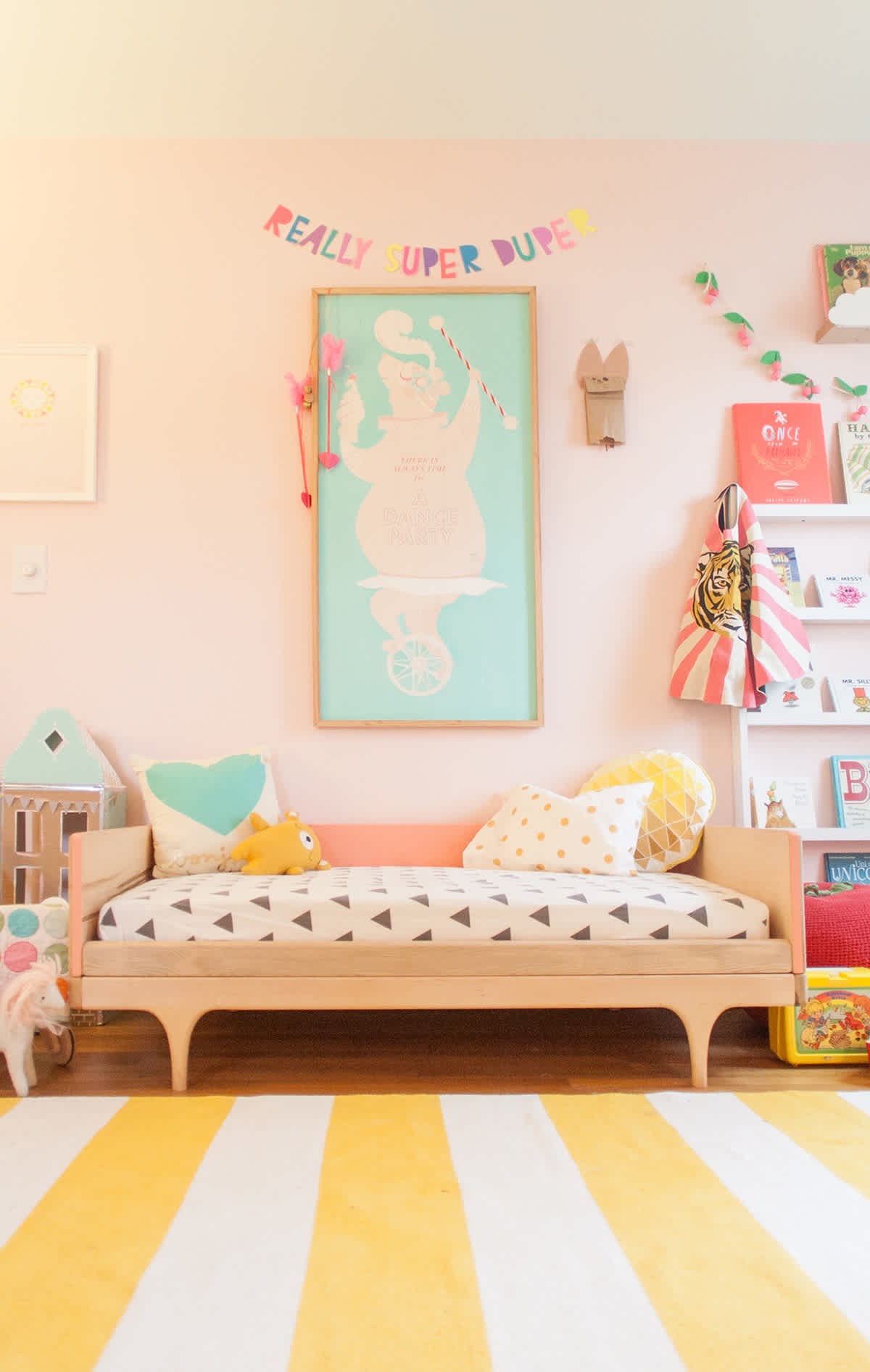 Brigette isn't sleeping in it yet (she is still in her crib), but it's the perfect spot for cozying up to read or rest.  I love that Kalon finishes their pieces with a super non-toxic oil that couldn't be safer for little people.  They also offer a twin version that is just as beautiful.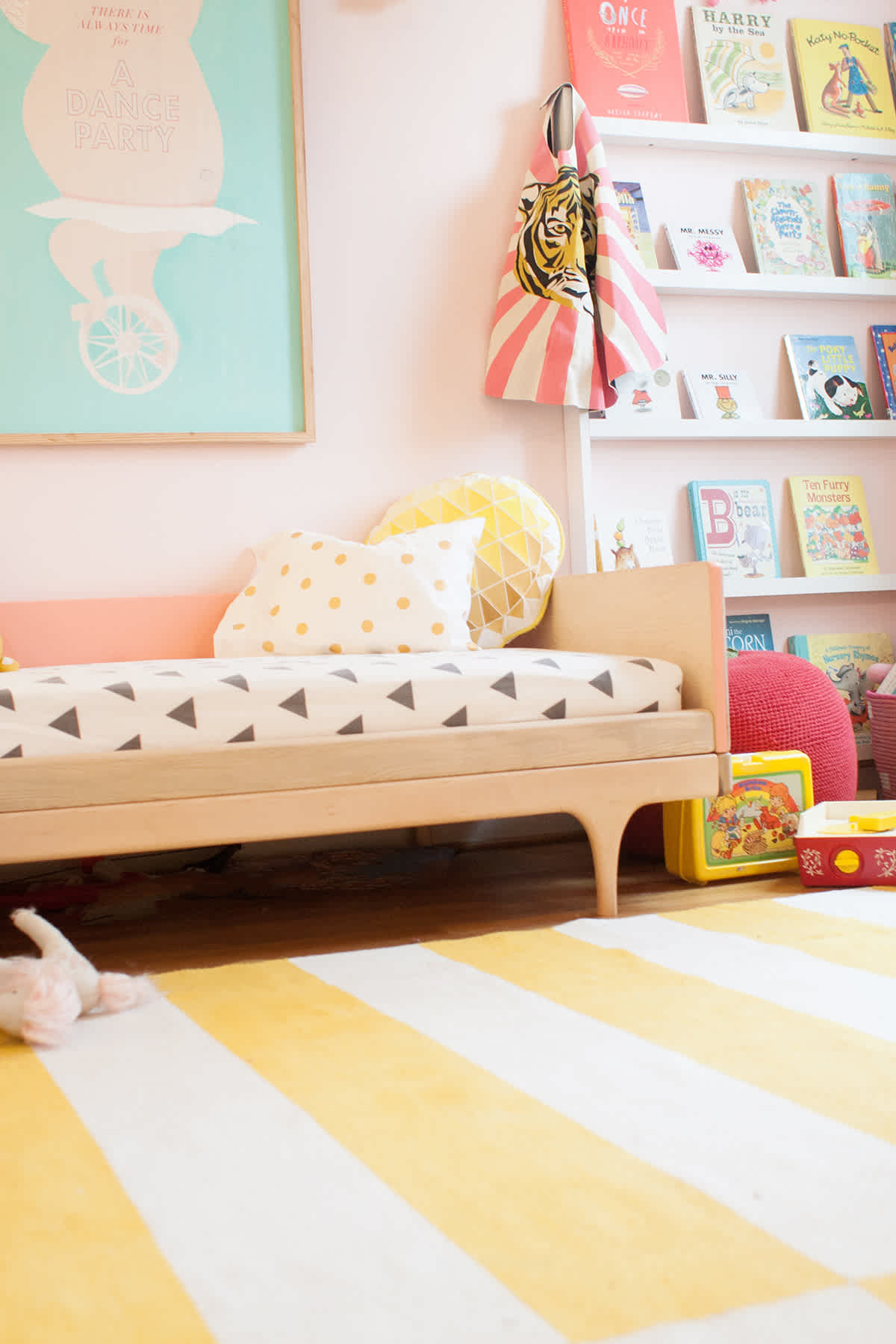 I mean, those legs.  Am I right?
(Also pictured with the Pattern Society Divisadero Rug, the Ivie Baby Triangles Crib Sheet, and one of our favorite new books.)