how to throw a simple star wars party
Vivi just finished up kindergarten, and to celebrate with her classmates, we threw a simple little Star Wars party in the backyard.  It's not the most elaborate thing I have done, for sure, but it was easy, fun, and Vivi declared it "the best day ever," so I think that accomplishes the most important thing, right?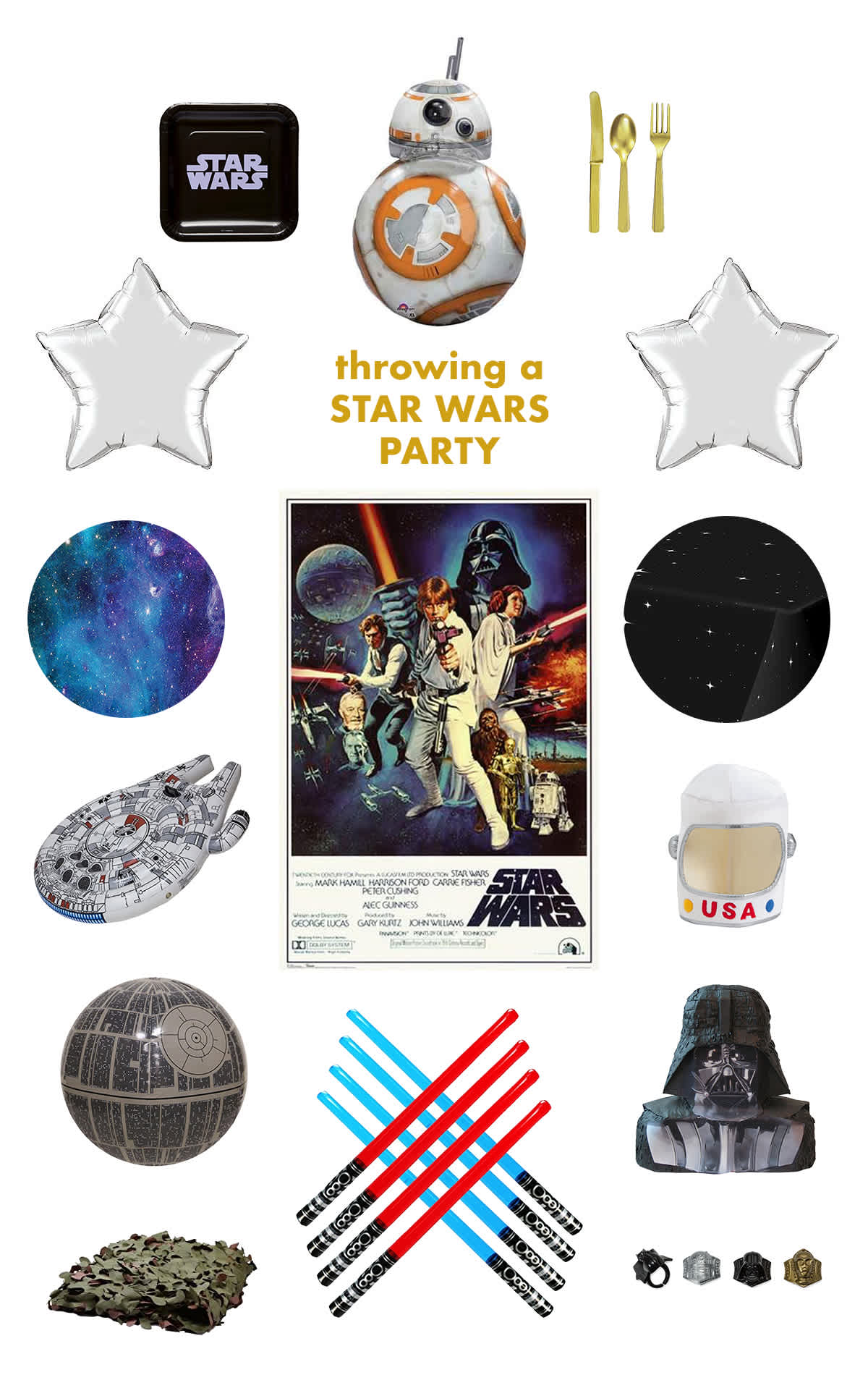 Here is a round-up of the items we had on hand to make it extra fun.  We used these tablecloths as a backdrop (would be great for a photo booth) and strung up some of these star garlands.  Vivi really, really wanted space helmets, and Chip picked up a couple at party city, but these are less expensive, and you can order them ahead of time.
Sources: (1) Star Wars Plates; (2) BB8 Balloon; (3) C3PO utensils; (4) Mylar Star Balloons; (5) Galaxy tablecloth; (6) Star Tablecloth; (7) Millennium Falcon Float; (8) Star Wars Poster; (9) Space Helmet; (10) Death Star Float; (11) Darth Vader Piñata; (12) Cam0 Net; (13) Inflatable Light Sabres; (14) Cupcake Rings
We turned the playhouse into Yoda's Swamp with a little hangout out of the sun.  I made that sign out of cardboard, and we added some foliage/greenery and camo netting.  We also had some of the water toys out for the kiddos, and they had a great time playing in the water in between snacks.
For food, we just had mini cupcakes, fruit, some chips, and juice.  Since it was afternoon, they didn't need too much! (The rocket is a toy from The Land of Nod a few years back - so fun for display!)
I love that vintage poster, too - so fun, and you can use it later in a bedroom.  Can't wait to show you where ours is going!
Hope that helps if you have a Star Wars loving kid in your life!  Also, check out our luau party from last year here!