the best backyard water fun for kids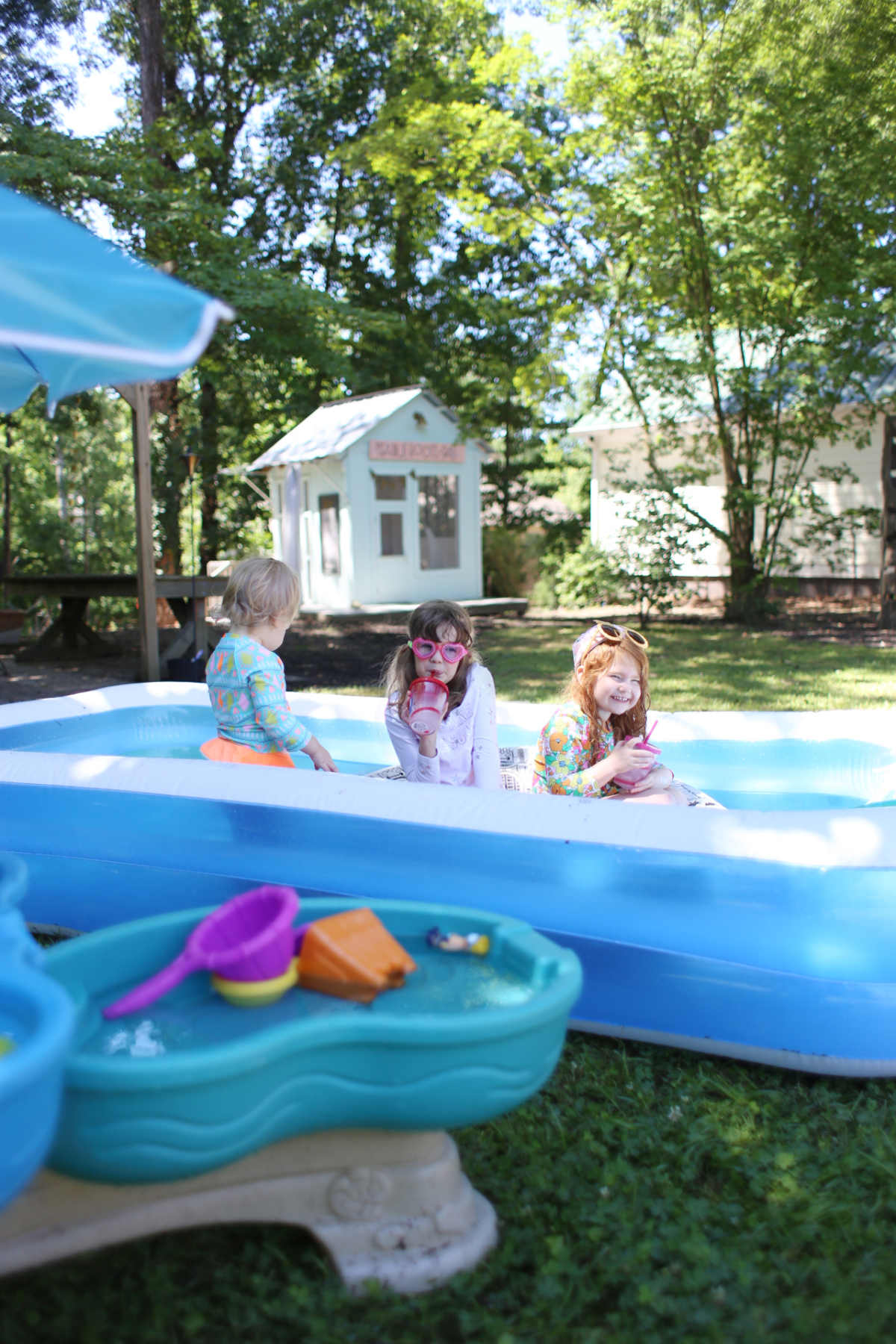 It's officially summer, and it's already warm here.  We're always looking for ways to stay cool and have fun outdoors, so I've rounded up some of our favorite backyard water toys!  These are all super affordable (and most are on Amazon Prime if you need them super quick, yay!) and will provide lots of fun and cool entertainment.  I'd also recommend getting a pump to make inflating them super easy.
(pictured above: this pool, this water table, and the girls are floating on the millennium falcon!)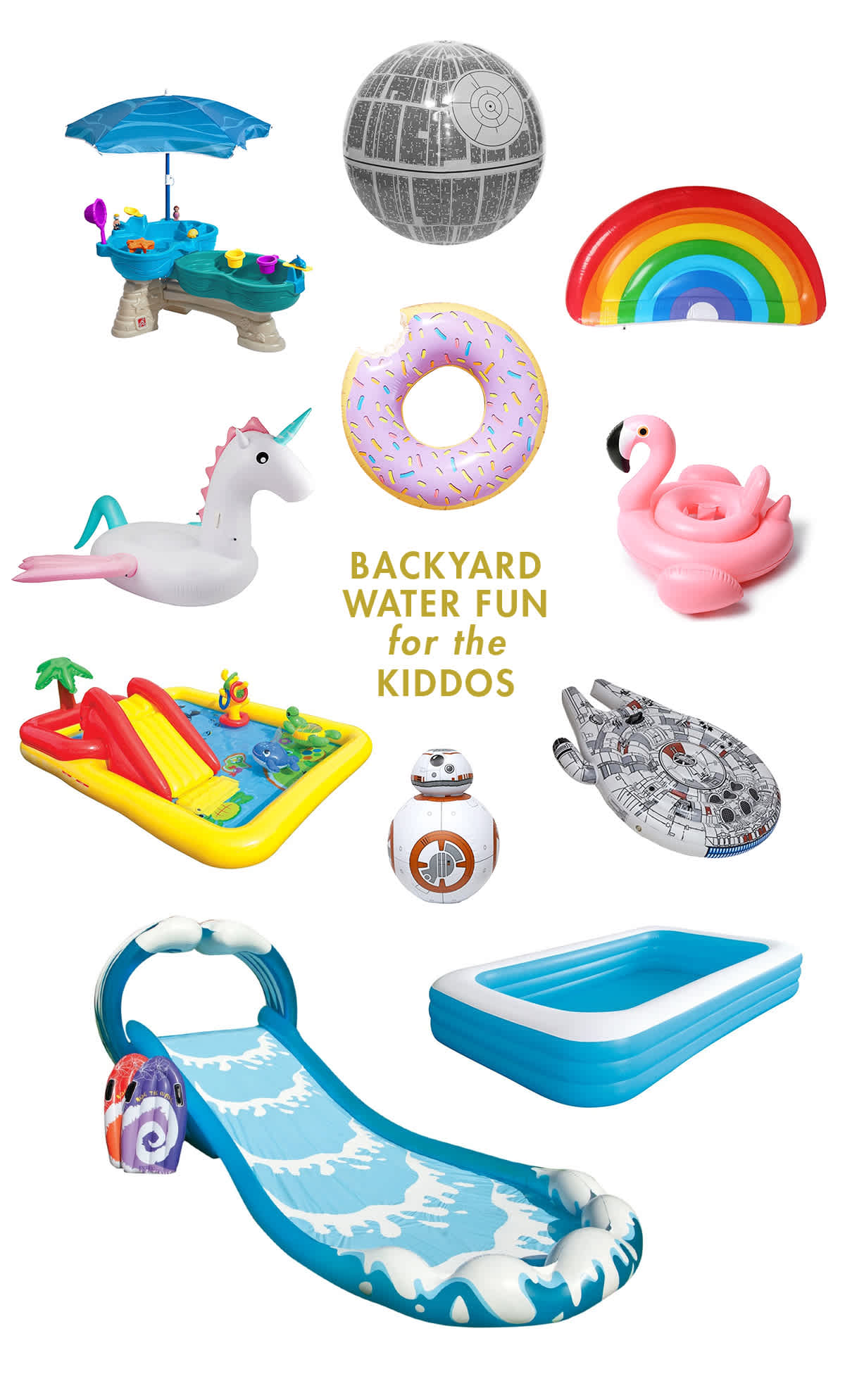 Sources for above: (1) Water Table; (2) Death Star; (3) Rainbow Float; (4) Pegasus Float; (5) Donut Float; (6) Flamingo Float; (7) Ocean Play Pool; (8) BB8 Float; (8) Millennium Falcon Float; (9) Surf N Slide; (10) Inflatable Pool
We have tried all of these (except the pegasus and flamingo) and the girls have loved them all!  The surf N slide is super fun, and kept them busy for hours last summer, and we'll be using it again.  I've been surprised at how much they love this pool, and it's big enough for a float, which is endless entertainment!  Hope that helps - happy holiday weekend!