In celebration of Earth Day, I'm excited to be giving away a Nuna LEAF and LEAF wind (which is a $320 value)! This baby seat has been a favorite (you have probably seen it in some of my instagram photos), and I love the clean modern design and how it fits in so well in our home.  Best of all, Ellie James loves it, and it's very soothing to her.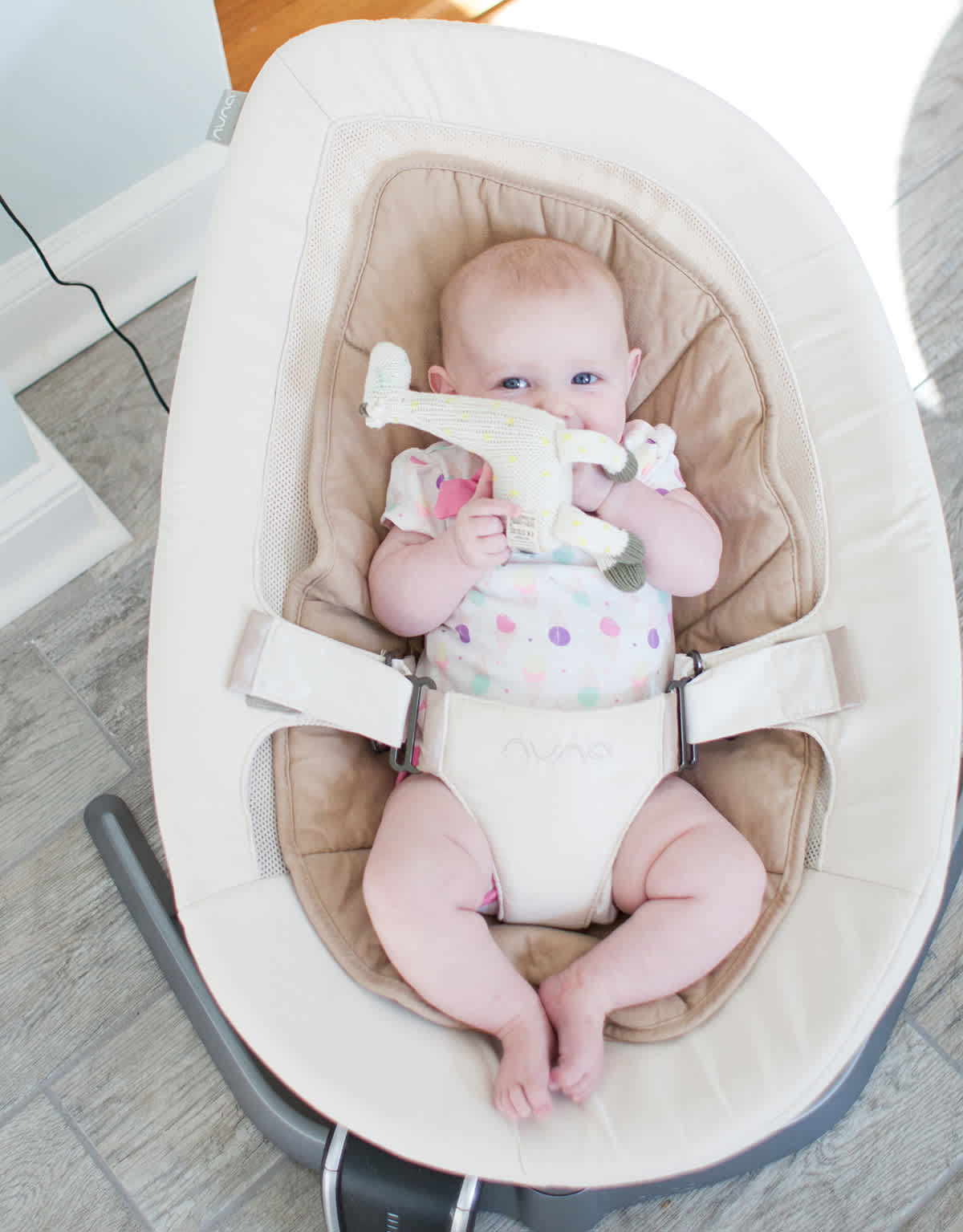 I most often use the LEAF in the kitchen while I'm cooking breakfast or supper; it's so helpful to have her elevated a little and a bit shielded from her sweet but sometimes over-amorous big sisters when my hands are busy!  She often nods off to the gentle sway of the wind while I'm cooking supper, and it keeps her less fussy in the evenings when she is able to catch a little catnap!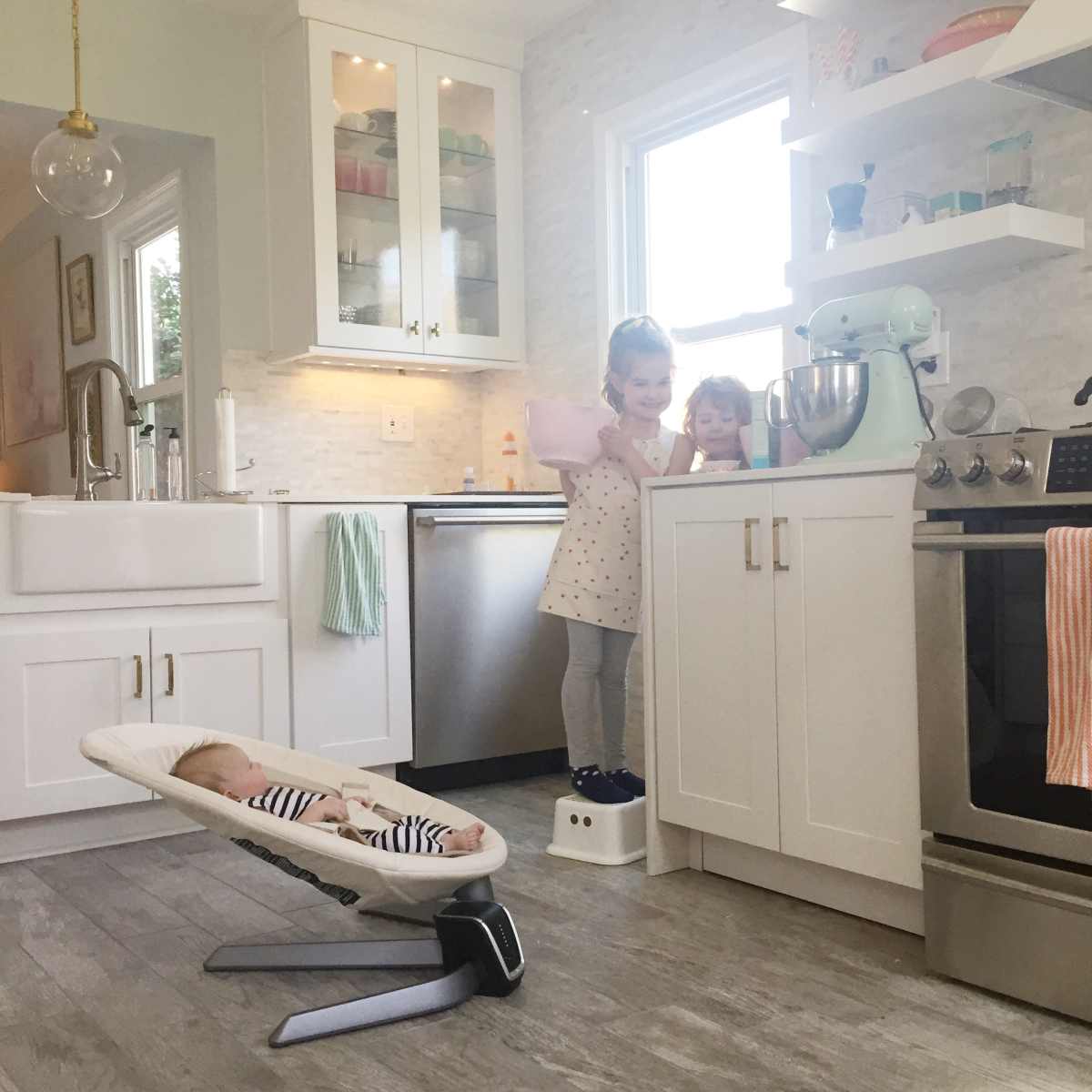 The LEAF is made with Oeko-Tex® fabric, which is much better for baby, and includes a soft organic cotton insert (that can be easily removed to wash - handy for spit ups or other accidents!), and you can find more details about Nuna's commitment to the environment here.  I also love the bisque color option as it goes so well in our kitchen and family room.
To enter, follow Nuna on instagram, and leave a comment here!  I'll be announcing the random winner at the end of the day this Friday, April 22nd, which is Earth Day!  I love seeing more and more baby gear that is designed for both baby and mama!