nostalgic nursery inspiration with munchkin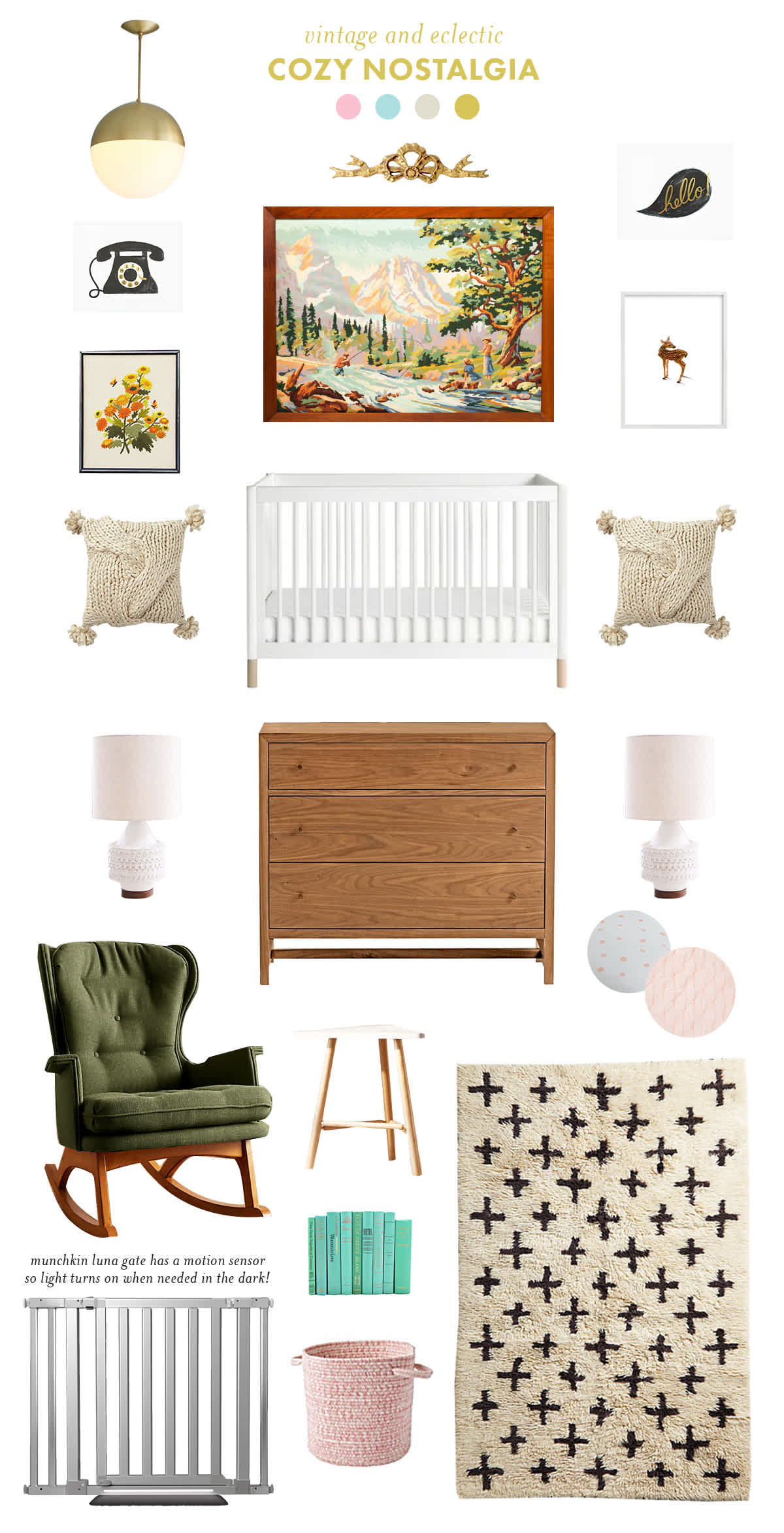 Did you know September is baby safety month? It's a good time to think about how you can make your home safer for an on the go little one!  I really love the new Luna gate by Munchkin; with super easy installation, a clean simple design, and a motion activated light sensor, it keeps parents safe, too, when navigating the house in the dark for nighttime wake-ups or feedings!  So helpful, right?
To get you even more inspired, here is a board that incorporates this clever gate.  I recently watched Hunt for the Wilderpeople  (loved it!) and thought the eclectic room that Bella put together for little Ricky Baker was just the sweetest with all the nostalgic touches and the sweet pink walls.  This space has a similar feel, with a collected, love-worn feel, complete with a paint by number piece.
Sources: (1) Pendant Light; (2) telephone art print; (3) brass bow; (4) crewel needlepoint; (5) paint by number painting; (6) hello print; (7) deer print; (8) chunky knit pillow; (9) ceramic table lamps; (10) gelato crib; (11) taylor dresser; (12) pink baby quilt; (13) Finn Rocker; (14) opheile corner table; (15) vintage books; (16) cube bin; (17) moroccan cross rug; (18) luna gate
Thank you so much to Munchkin for sponsoring this post! I love working with sponsors who inspire creativity and come up with new ways to delight moms and little ones.