keeping baby off the stairs
Little Ellie James just turned six months old; six months which have completely flown by.  She is spending much more time awake and playing now, and has really been enjoying herself in the playroom with her big sisters.  She is also quite an expert roller, too.  I feel like I turn around for half a second, and when I look back, she has rolled herself all the way across the room.  I have a feeling once she really starts moving there will be no stopping her, with two exciting big sisters to entice her to follow in their footsteps.
sources for above: XO Rug; Lattice Floor Bin; Play Table; Mint Metalwork Bookcase; Fanciful Print; dragon wall decal; roller rink rug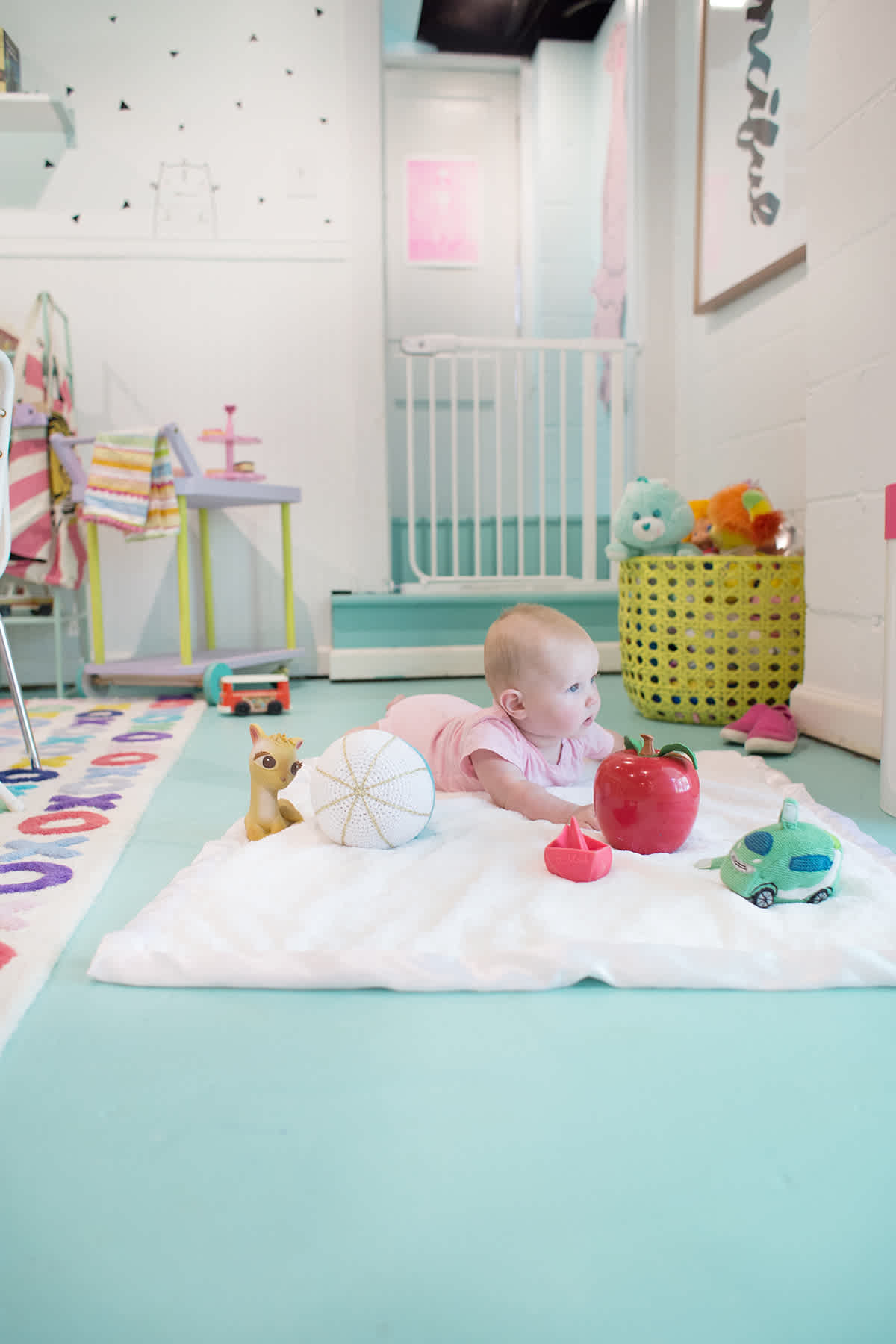 Being that the playroom is downstairs however, I'm sure she will be quick to crawl right up when she finds herself able.  To go ahead and get ready for that day which will be here before I know it, we put up the Munchkin itFits safety gate.  I love how the clean, white design goes so perfectly with the bright and cheery playroom, and the easy open gate is also simple enough for Brigette and Vivi to use. It is also so nice for playdates with friends who have toddlers who shouldn't be on the stairs.  It's tough to get in a visit when you are constantly trying to pull the baby off the stairs!
Sources for Ellie's Toys: Ball; Play Anytime Rattles; Origami Boat; Olive the Bambi; saranoni blanket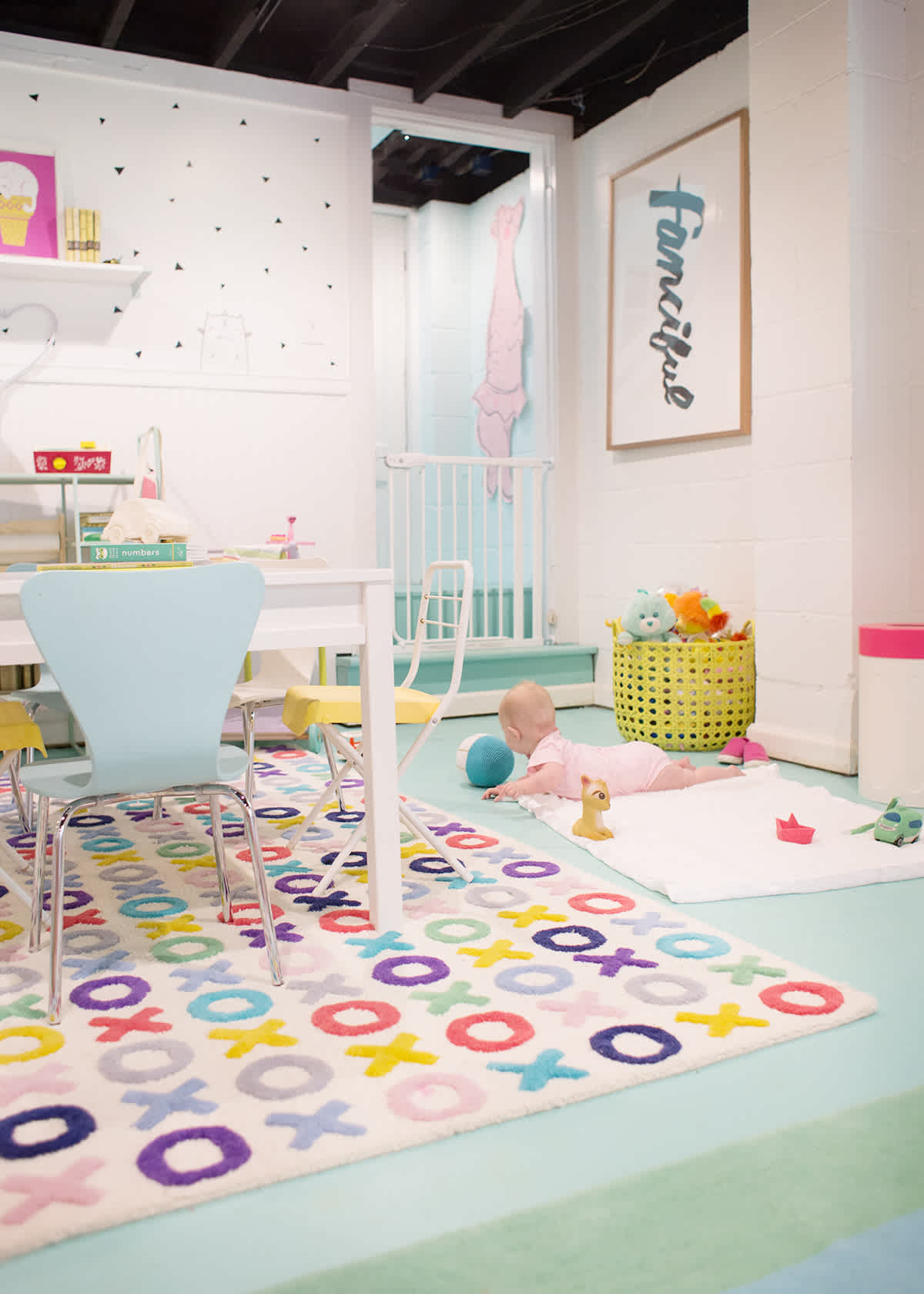 Babyproofing can feel really challenging, especially when most things are quite clunky and unattractive (although, of course, the safety for baby is worth it!) and so I'm so happy to have a solution for our basement that doesn't feel out of place - and that I could install myself!  I love Munchkin's thoughtfulness when it comes to helping out moms.
I mean, look at that grin.  I feel like she is telling me she is ready to be on the go!  Be sure to check out the gate here, and their other safety gate options if you are looking for a way to safely and easily block off stairs.
Thanks so much to Munchkin for sponsoring this post!  I love working with a brand who rids the world of the mundane by developing clever, innovative solutions that make family life safer, easier, and more fun. You can find Munchkin products at Munchkin.com, Target, Babies'R'Us, Walmart, and Amazon. It's the little things!