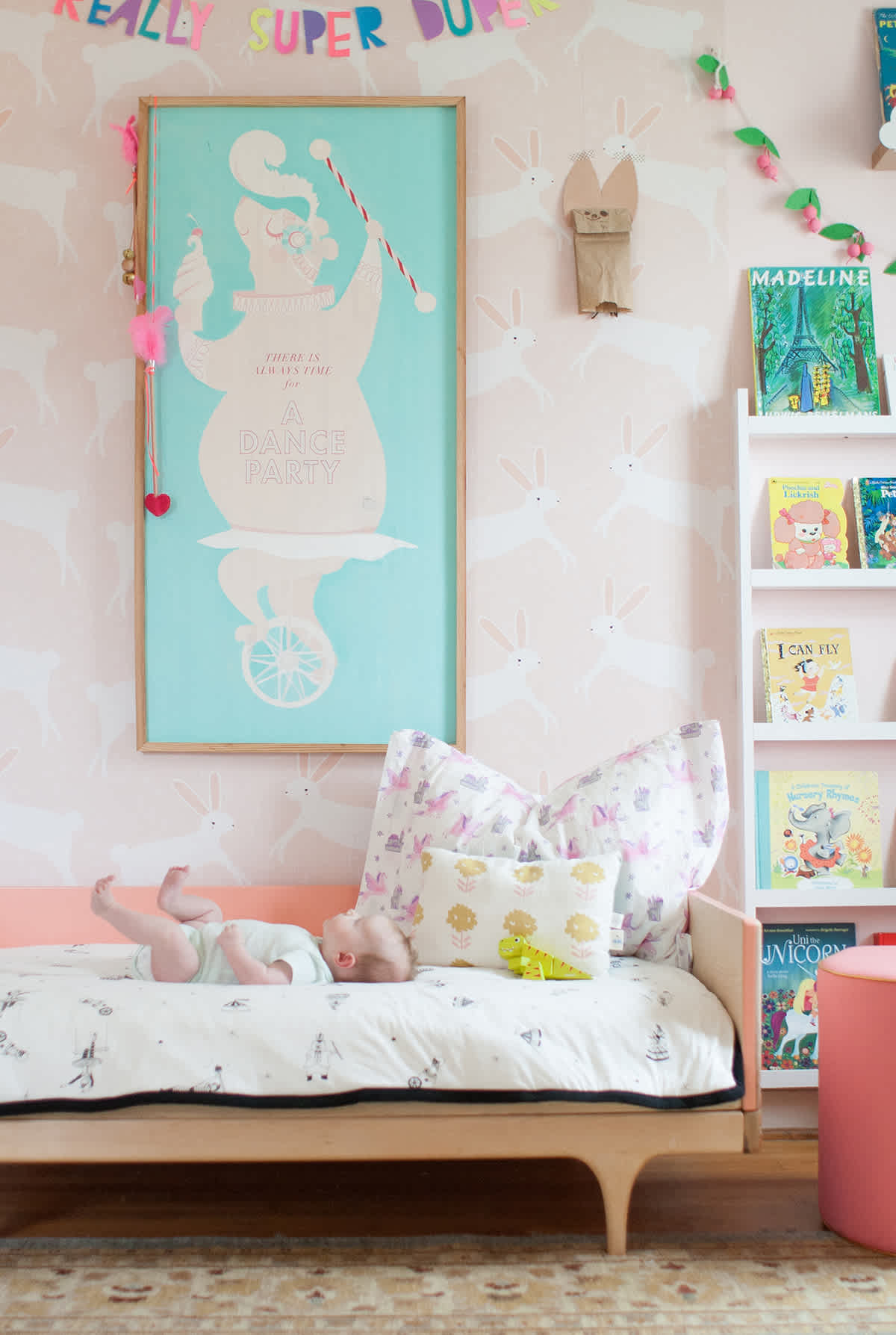 I am so excited for my friend Stacie of Gingiber, who is launching a line of wallpaper at Chasing Paper today.  She is so talented and hard-working, and I'm thrilled to see her line of darling illustrations on wallpaper!  She has three patterns currently available: leaping bunnies (seen above!),  trumpet flowers, and zoo dreams.  All the patterns are perfectly whimsical, but also not too juvenile, which I just love.
(pictured above: Kalon Studios Caravan Divan; ndoto circus blanket; Dance Party Print; Royal Pegasus pillow cover; Heart Ottoman; Cherry Garland)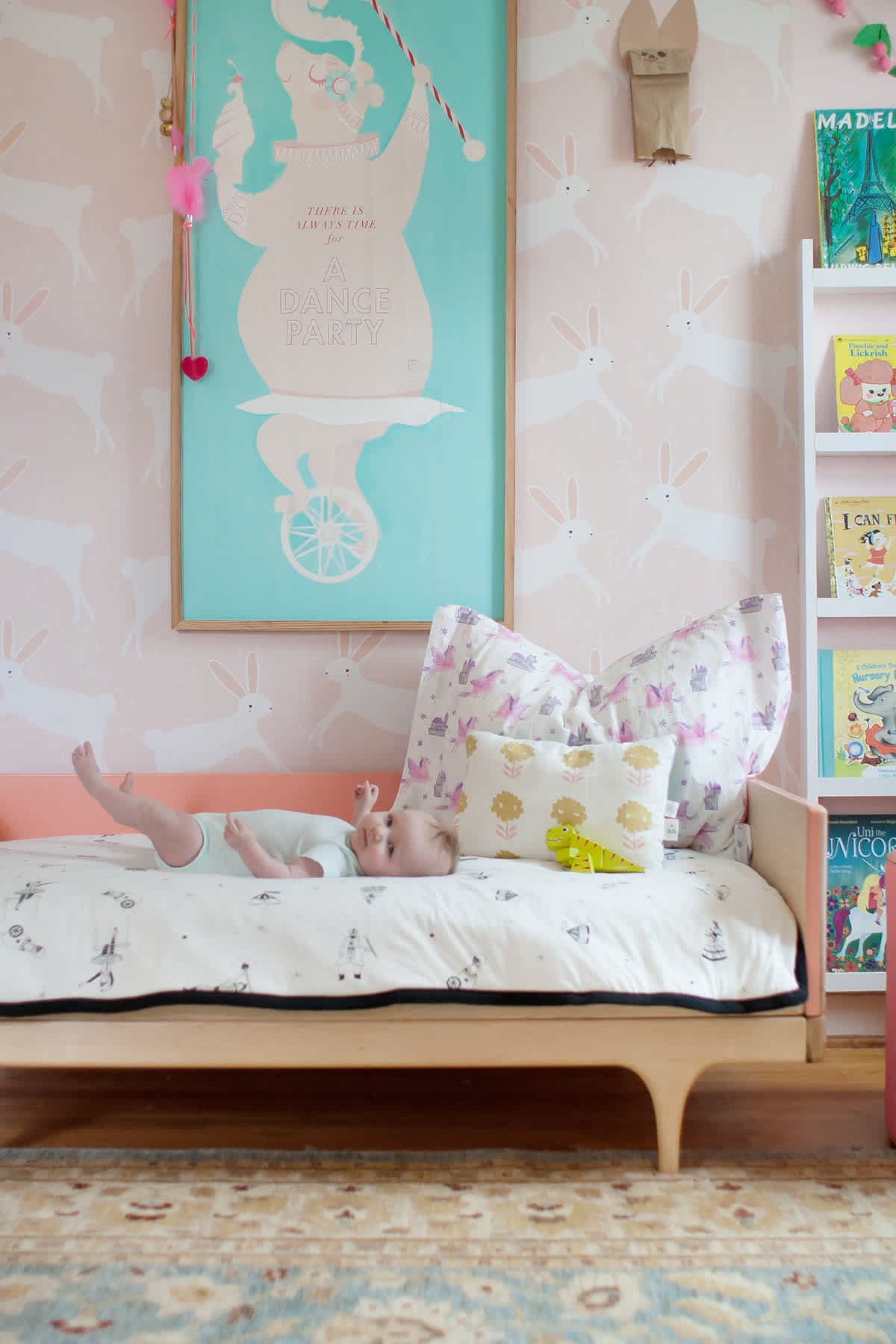 The great thing about this wallpaper is that it is more affordable ($35 for a 2' x 4' panel), and it's also the peel and stick kind.  I have always wanted to try doing this, and have honestly been a bit doubtful about it, but I LOVE it.  I installed 8 panels (seen above) in the girls' room on one wall while they were at school one morning, and it couldn't have been easier.
They are really just like big stickers, and super easy to work with, because you can just peel them off the wall and re-try if you don't get them just right.  Also, if you accidentally get part of a panel stuck to itself, you can peel it apart without damaging it.  I was completely impressed with how easy it was!  I was also able to trim off the bottom part that was too long by running a sharp utility knife along the top of the shoe molding and it was perfect.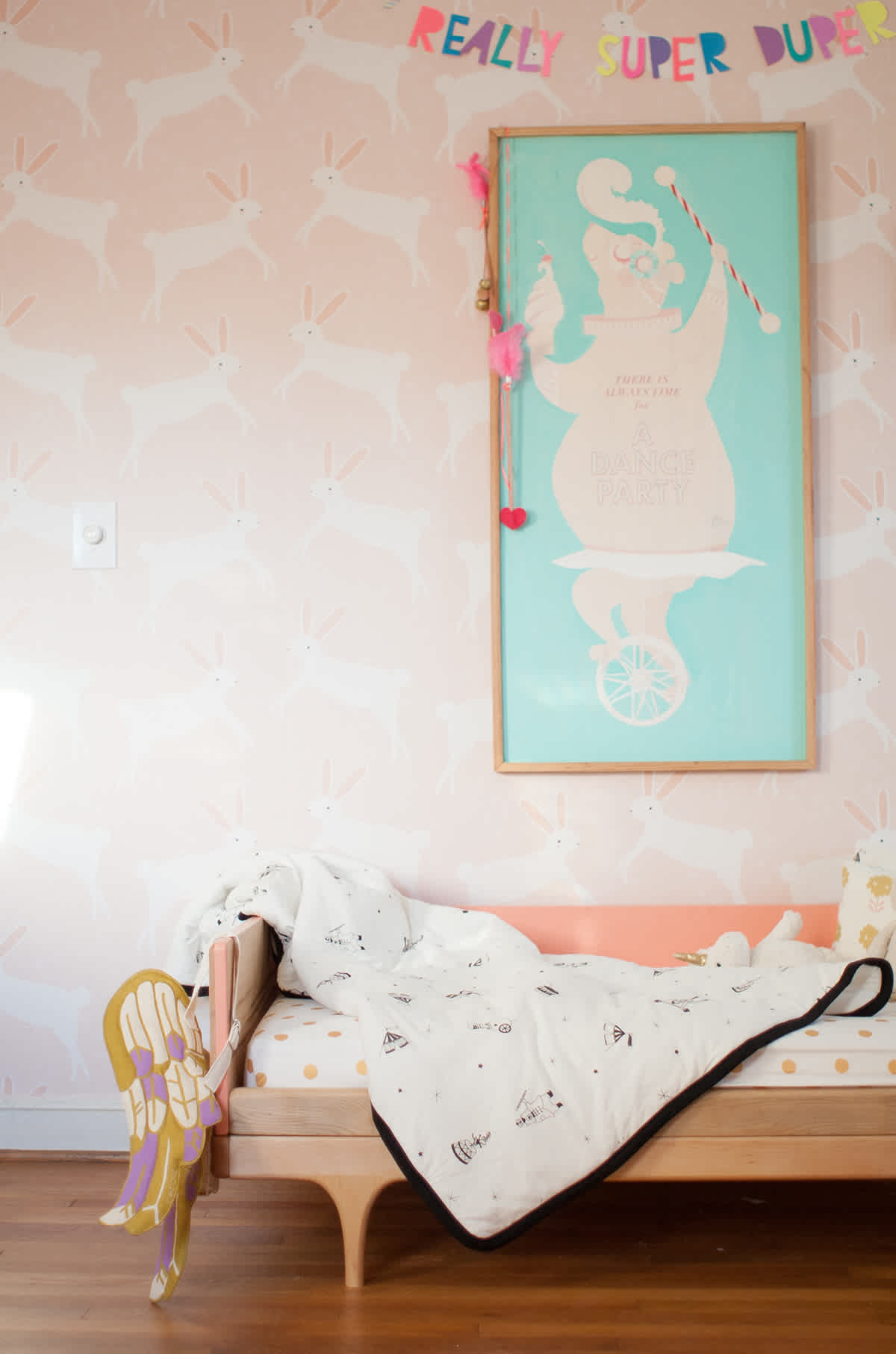 I love the little bit of pattern it adds, and the girls are smitten with the cute white bunnies on their wall!!  Congratulations, Stacie!!  Go check it all out here.