mom outfits I'm wearing right now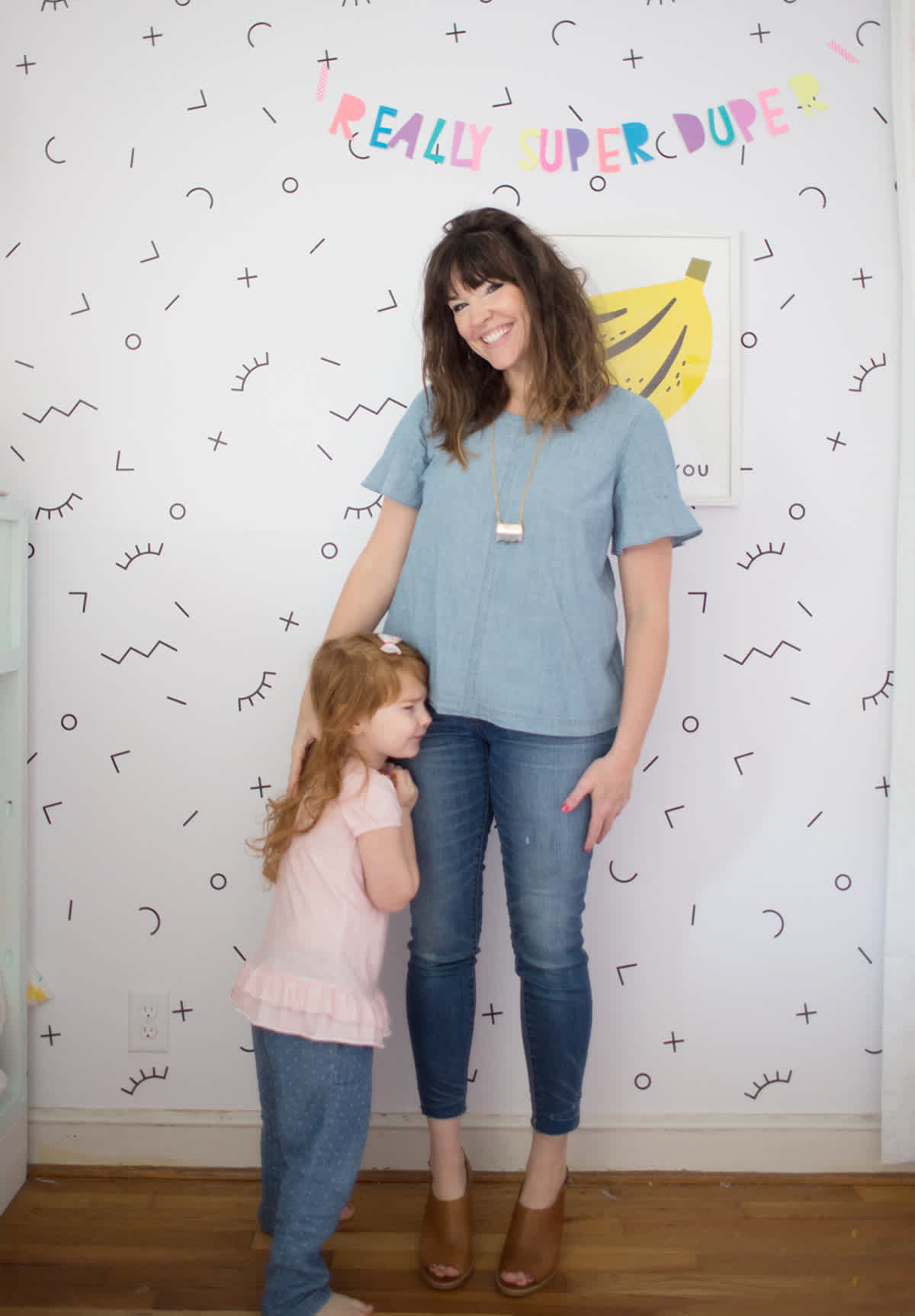 Just popping in to share some of my current mom outfit faves.  These are all easy to wear, and work great for playdates, lunch dates, and real dates, which is always a win!
Above: Chambray Shirt (the back of this shirt is super cute; I tried taking a photo, but decided not to share my backside, ha! But you can see it here.); Jeans (y'all, I'm loving Madewell jeans!  They fit so well, and you get $20 off if you bring in an old pair you no longer wear!  These also have a button fly, which is so fun, and the wash is so perfect! I'm seriously in love with this pair.); Shoes (these have some height, but are still comfortable to wear!); Similar Necklace; wallpaper, Banana Print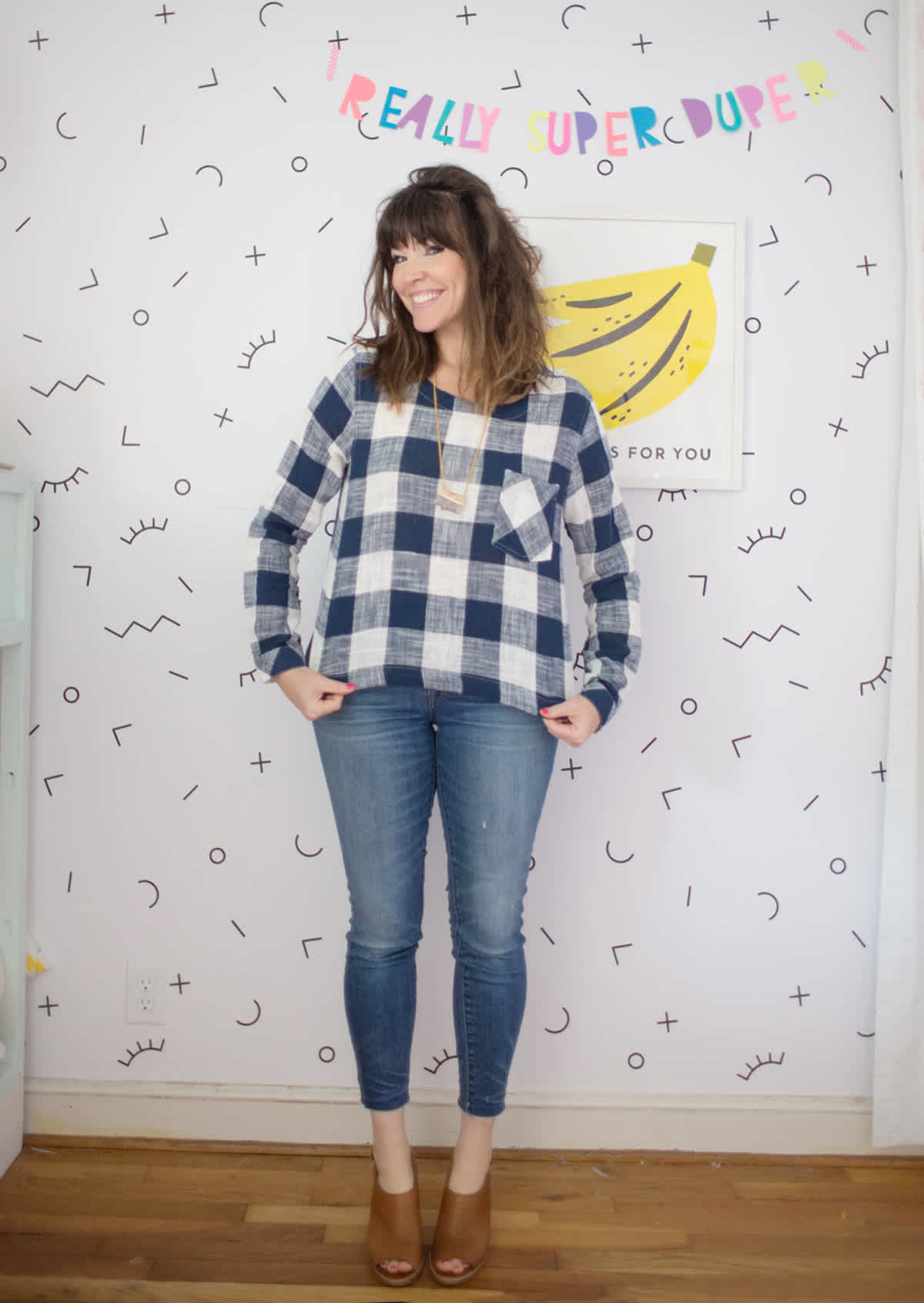 This top is great for this transitional weather.  It has longer sleeves, but is really lightweight, so it's the best of both.  It has a slightly longer hem in the back, which is flattering, with buttons down the back - so many fun details to make it feel special!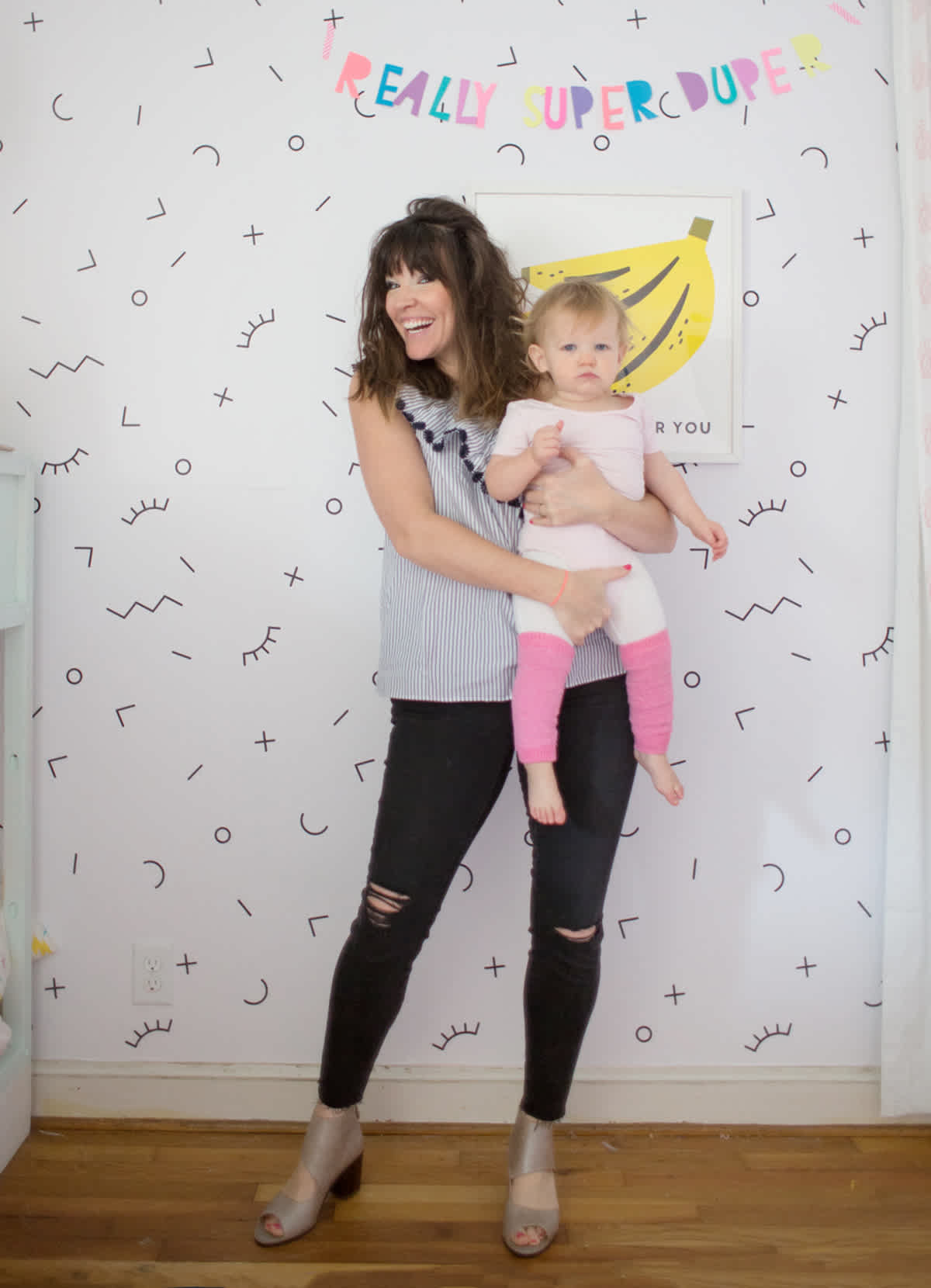 This top is a more affordable way to try out the one shoulder trend, and the ruffle is flirty and flattering.  I like pairing it with these ripped jeans so it keeps it from being too sweet.
Top; Jeans (be sure to size down - I sized down two sizes); Shoes (I love these shoes, too! They are actually really comfortable; I struggle with wearing heels post kiddos, and these aren't too tall, but are still cute and flattering.  They are on sale a little right now, too!)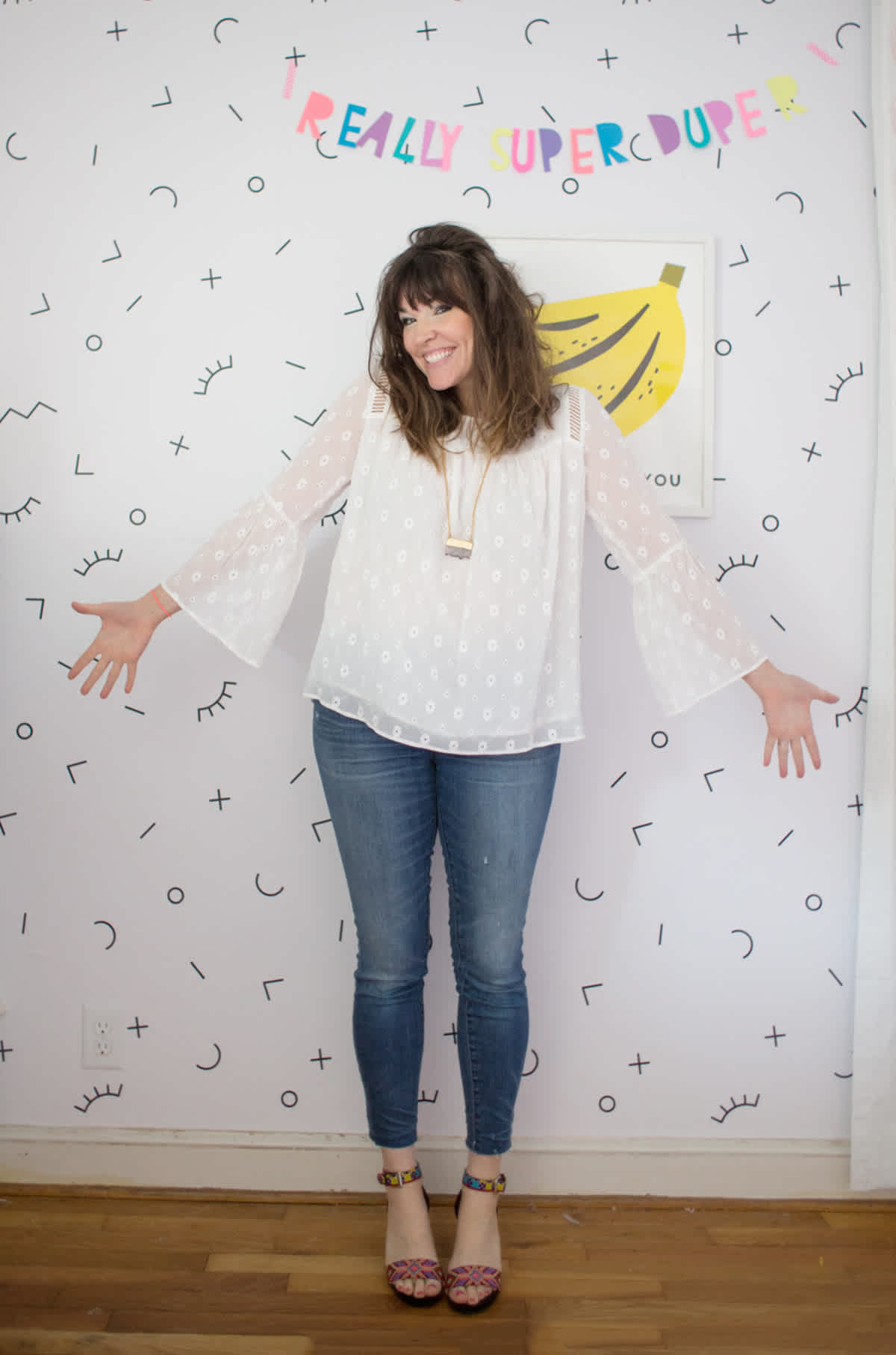 The bell sleeve trend is really fun, and this top is really cute and easy to wear.  These shoes are also amazing (check them out - it's hard to tell in this pic how cute they are), and the price point is perfect.  I always get lots of comments when I wear them, and again, they aren't too tall.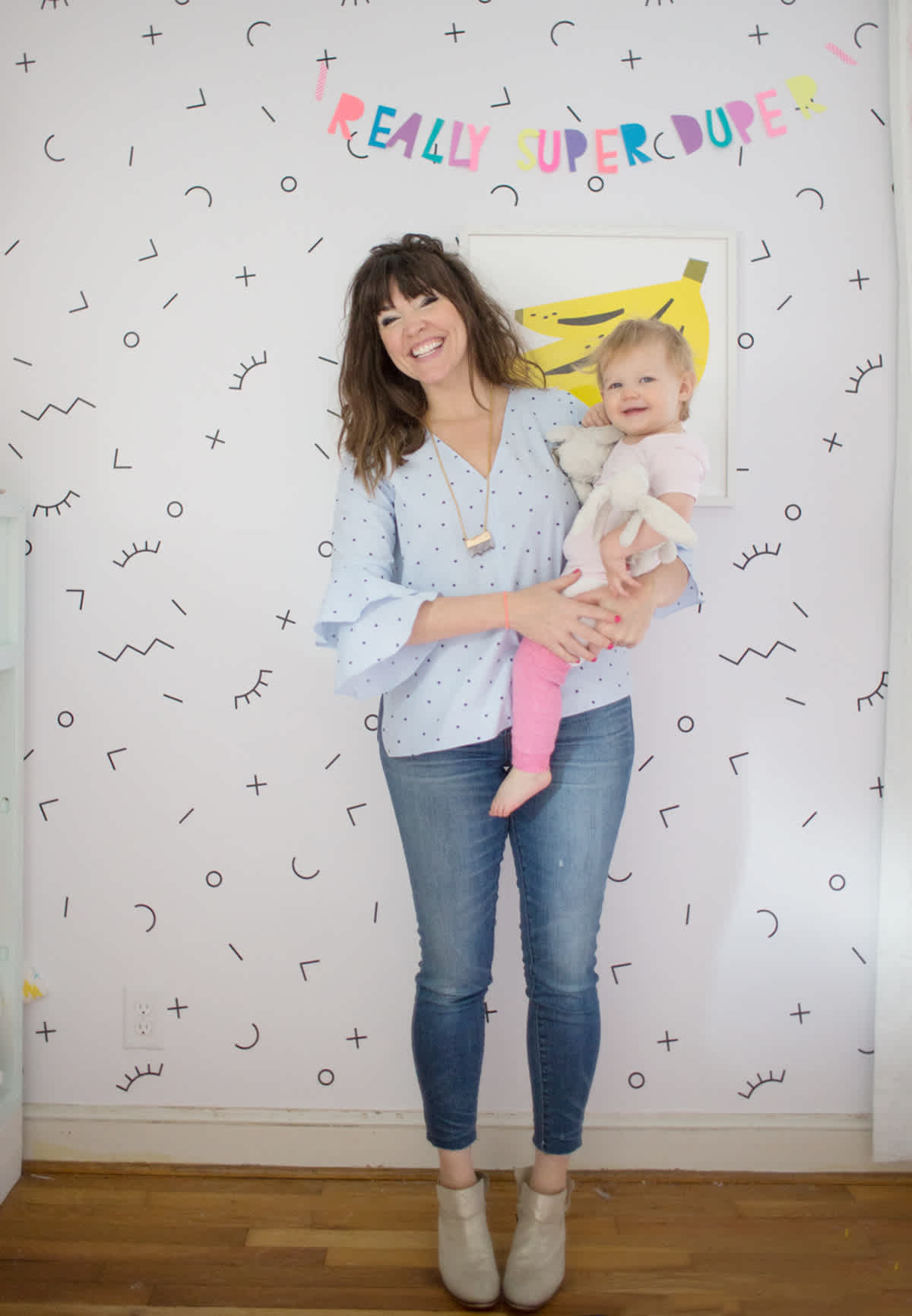 This top is also really fun, and not too pricey.  It has a more structured look, but the sleeves keep it fun, and it has a bit of stretch.
Frill Sleeve Top; Jeans; Booties
Hope that is helpful, and I hope y'all aren't annoyed with my fashion posts.  Just thought it would be fun to share what I'm loving, and what seems to work while wrangling kiddos!