blue and yellow little girl room
with joss & main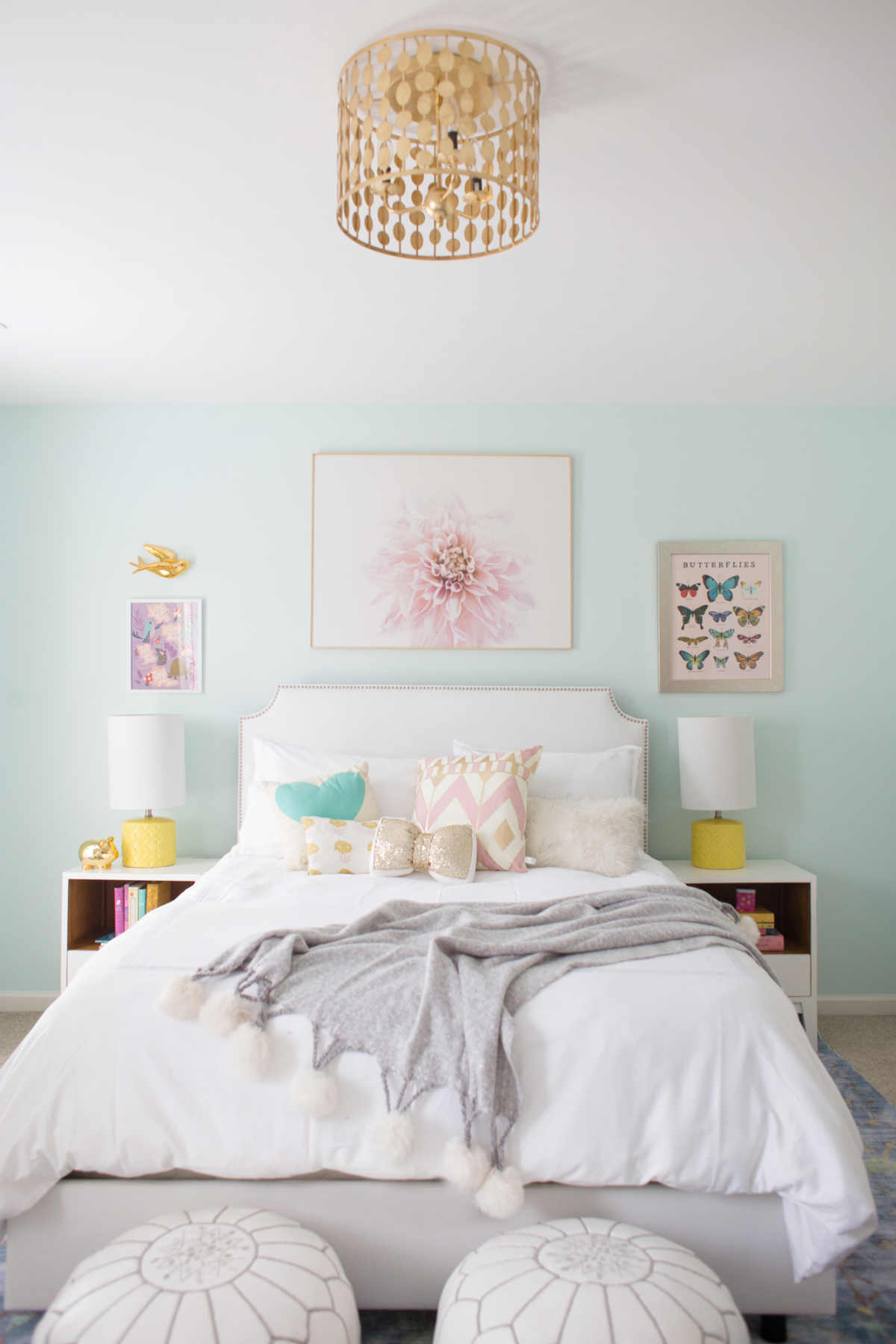 I'm so excited to share this project with y'all today!  I recently worked with my friend Lauren to design and install new rooms for her six year old twins, Jack and Lily.  They have shared a room since they were born, but she realized it was time for them to each have their own space.  We partnered with Joss and Main to create rooms that both suit their personalities and will grow well with them over the years.
(Sources: Gabrielle Rug; Lola Flush Mount; Rosanna Dresser; Similar Nightstands; Similar Velvet Bed; Pink Malia Pillow; Gold Nightingales; Doreen Duvet Set; Tamara Poufs, White; Animal Advice Print; Flower Print; Yellow Lamps; Sequin Bow Pillow)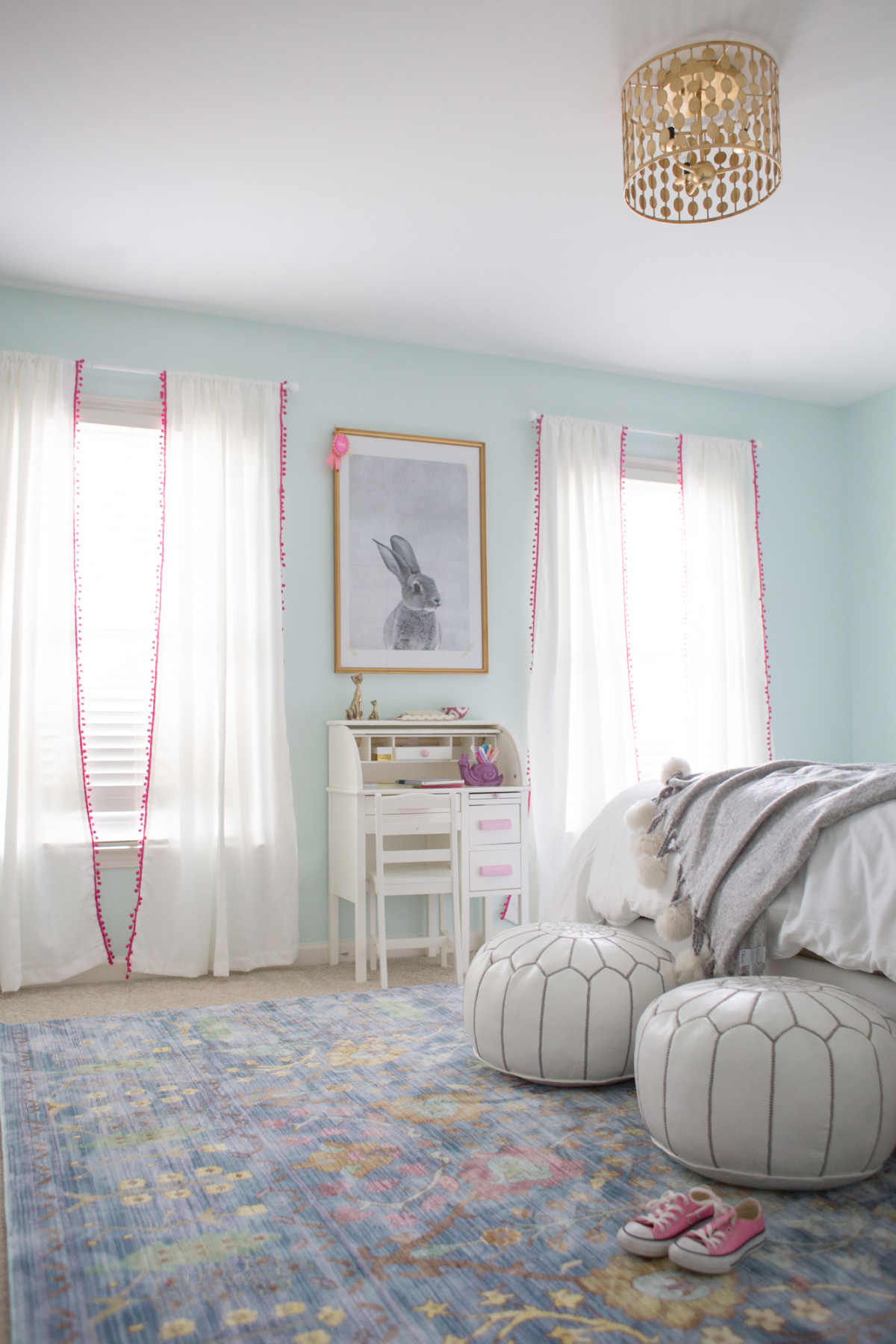 Lily really wanted a minty blue room, and we mixed up the perfect hue with Sherwin Williams, using their Emerald paint, which covers really well, and cleans easily.  Lauren had Edge2Edge Painting do the room, and it turned out beautifully!
(Sources: Gabrielle Rug; Desk; Bunny Print; Pom Pom Curtains)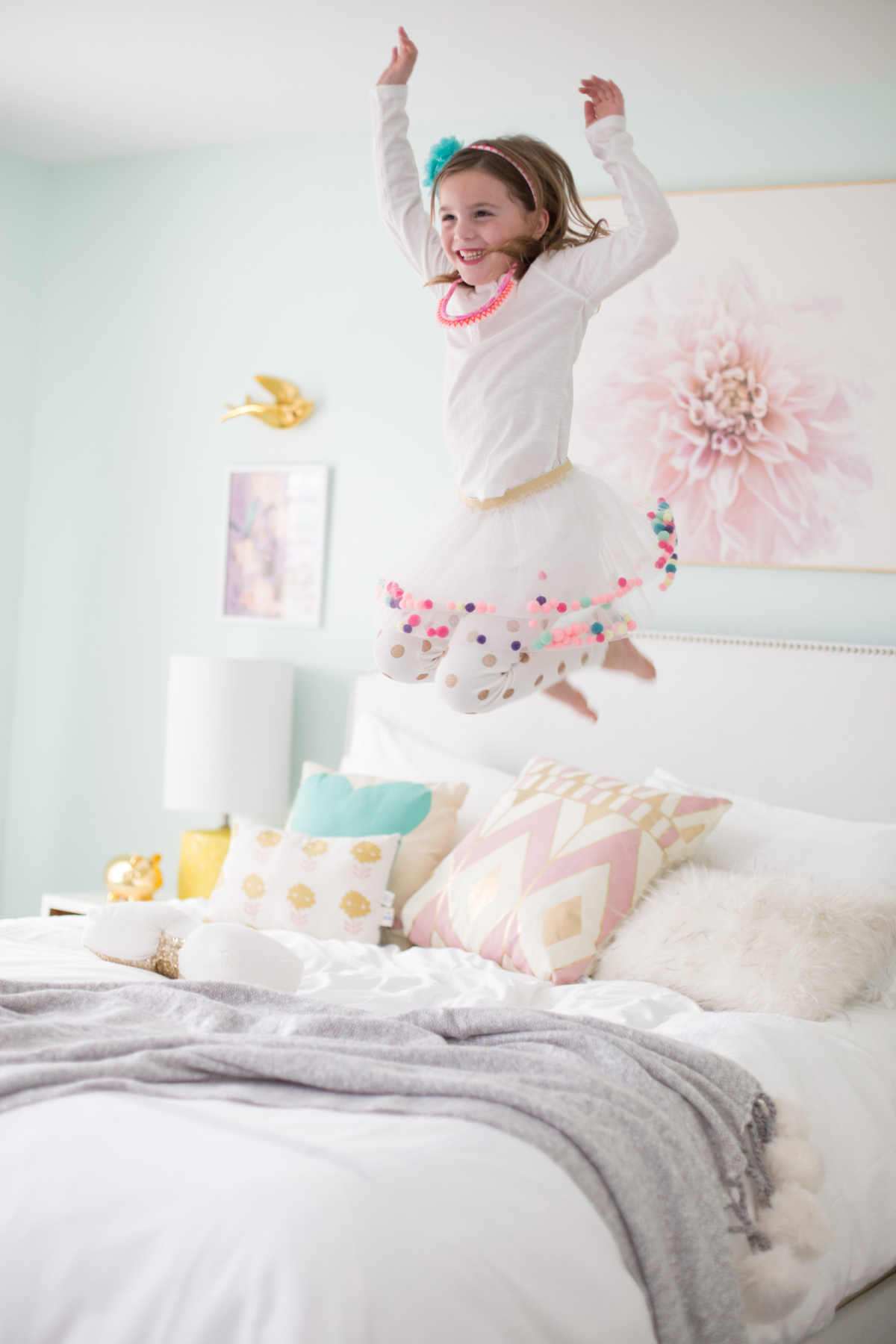 Obviously, Lily is a fan of her room!  Lauren really wanted these new spaces to be ones that would grow well with the kids, and not feel too juvenile as they get bigger.  Lily's room also doubles as a guest space, so we wanted to make sure it would be comfortable and welcoming to adult guests.  That velvet bed feels super luxe, and works great for little girls and special guests alike!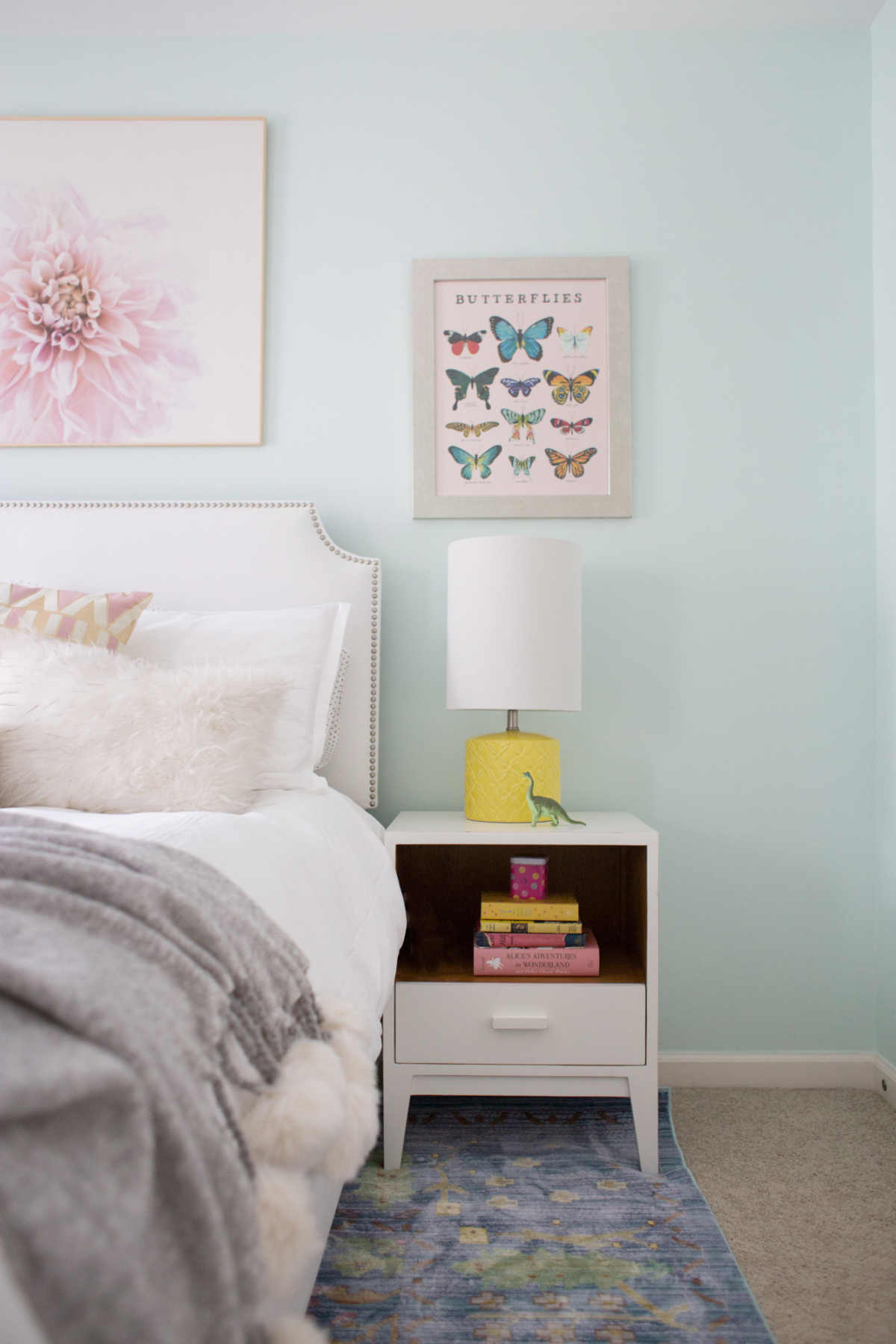 This room is a great example of how you can make a space feel perfectly girly without being super pink.  The light minty walls make the room feel like a jewel box, and the pops of yellow in the lamps give it personality.  I love these nightstands, too.  The white paint gives them polish, and there is plenty of space for stashing books and treasures.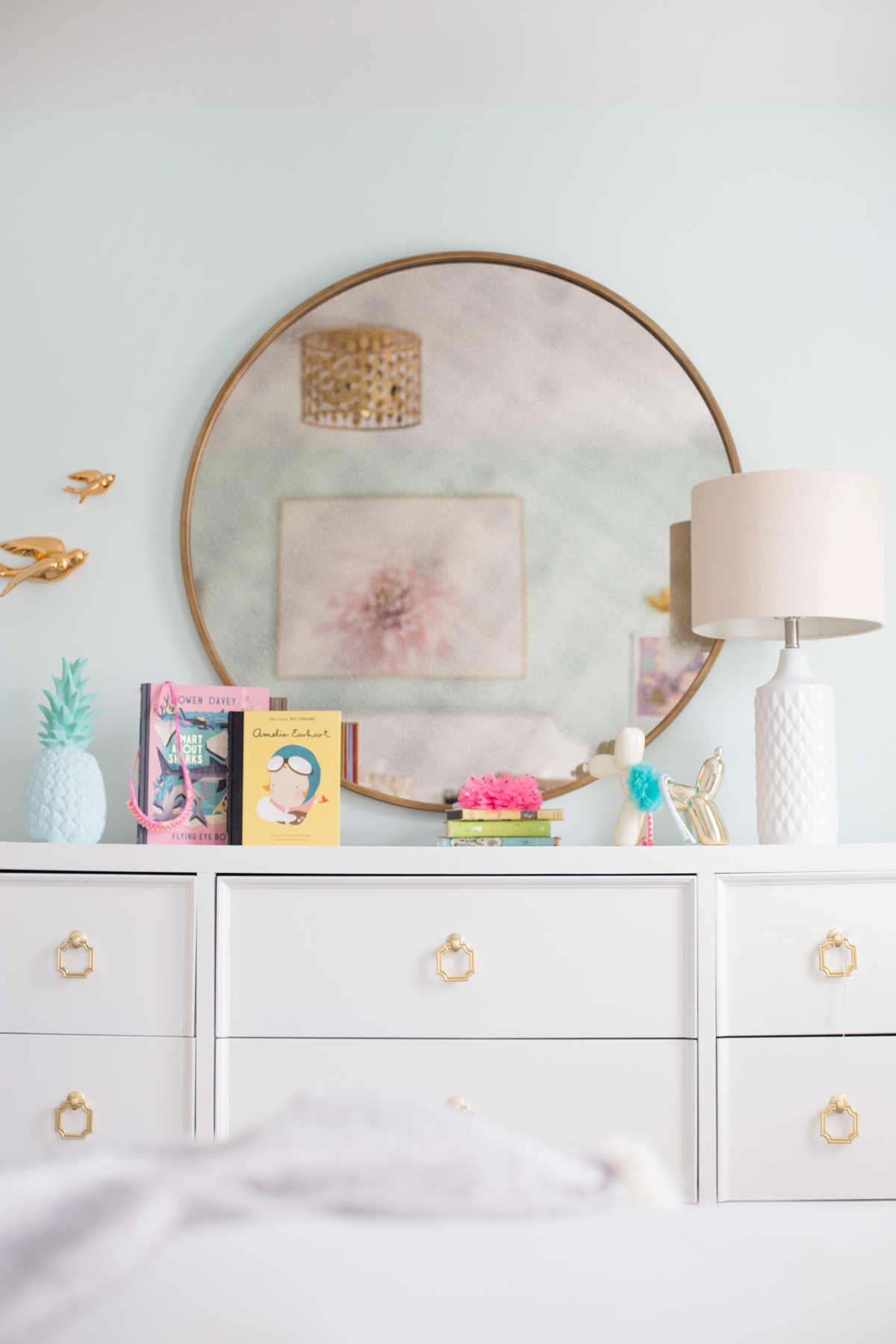 I love this dresser.  It's definitely one she will love and use for a long time!  Topped with playful accessories, it feels young, but it will still work great when Lily is a teen.
(Sources for above: Rosanna Dresser; White Lamp; Nightingales; Pineapple Light; Smart About Sharks; Amelia Earhart; Balloon Dog Bookend (works great for headbands and accessories!); Loretta Mirror)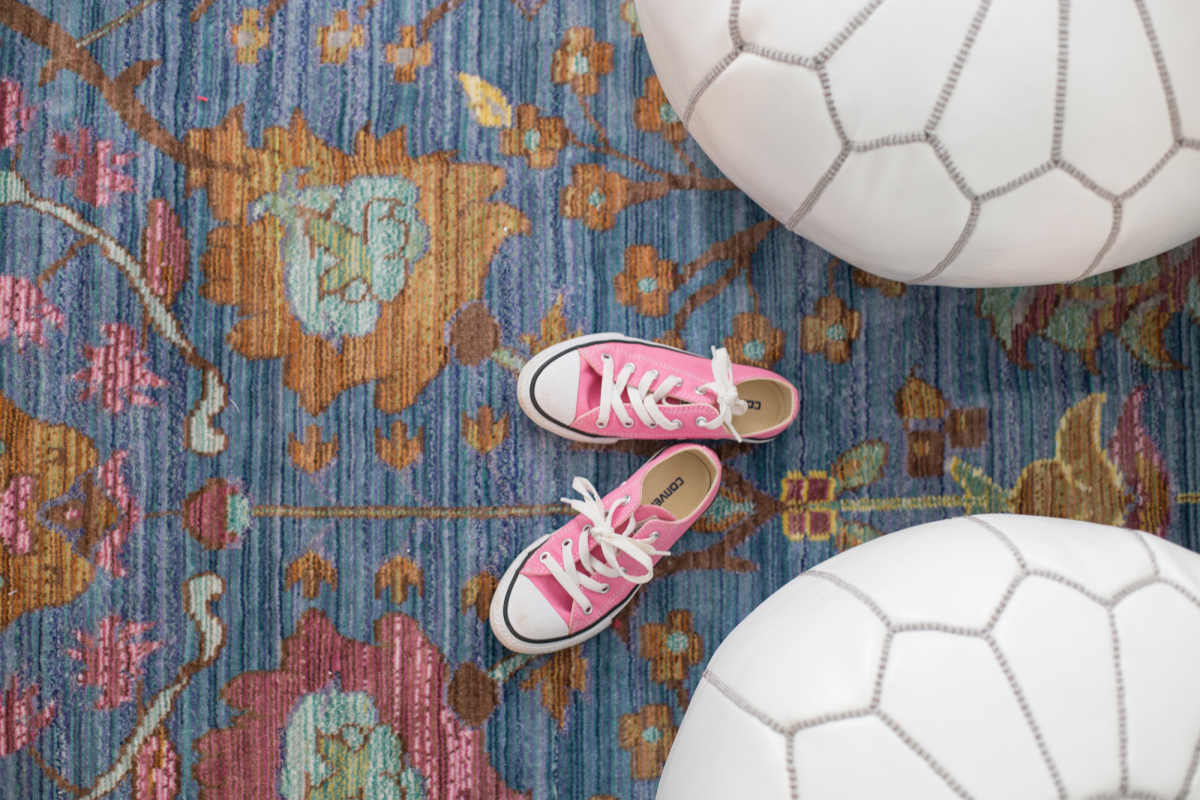 And this rug is so good, too!  The poufs are perfect as a place for friends to perch when they come to play.
Those XO prints are actually downloadable so you can print them yourself!  So easy.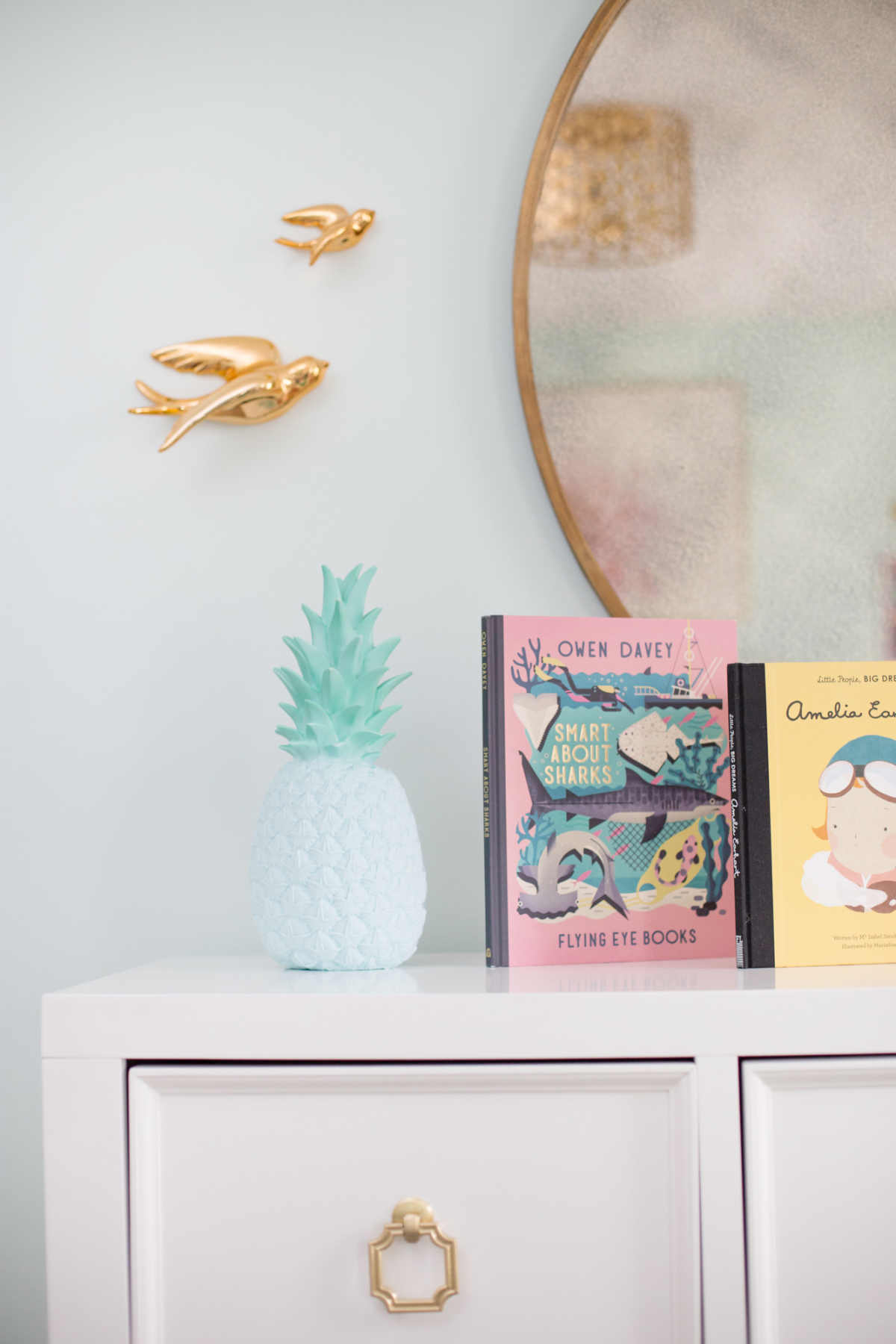 This little desk is so perfect for Lily, too!  It's so fun to have something just her size.  It has a working roll-top, which is the cutest.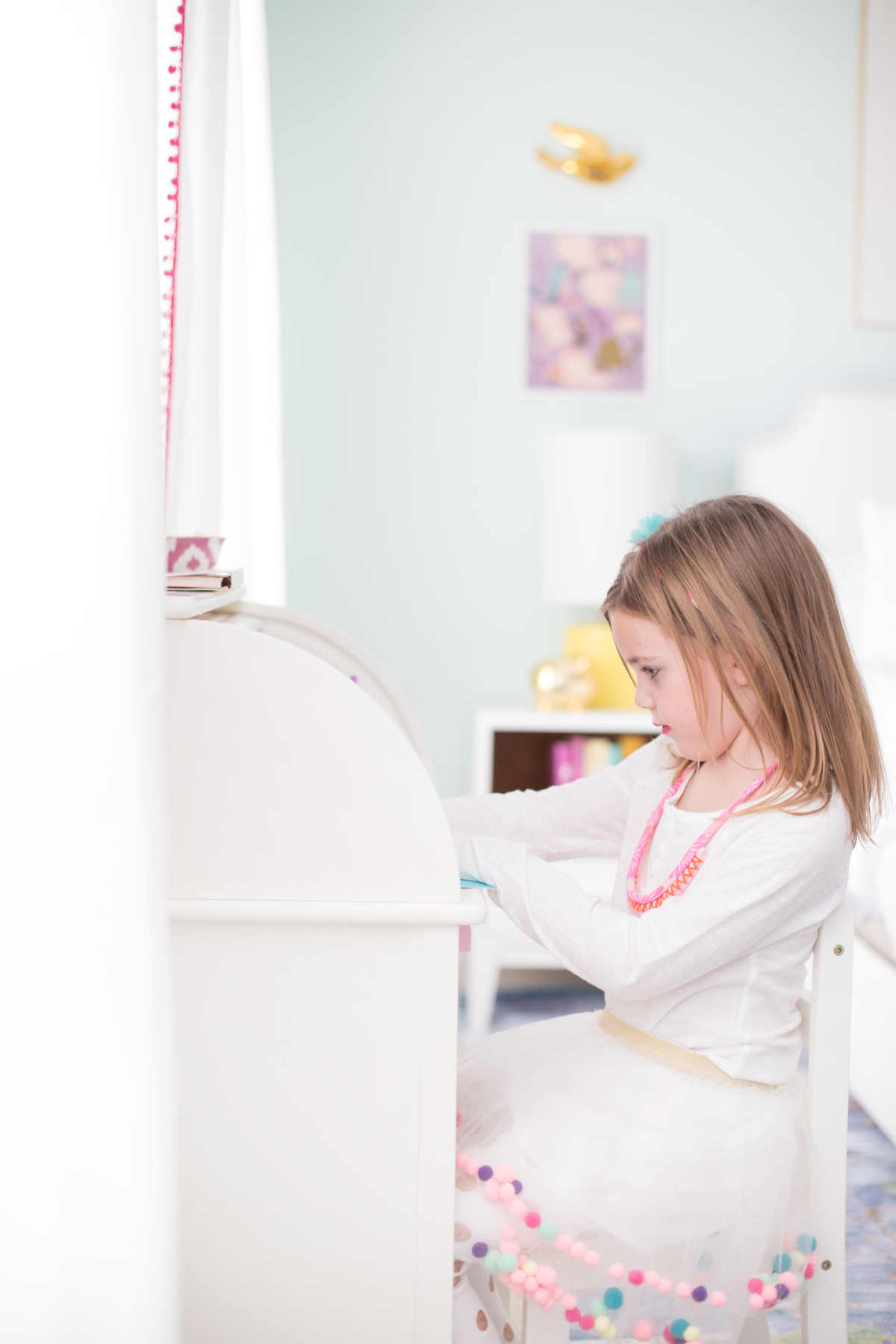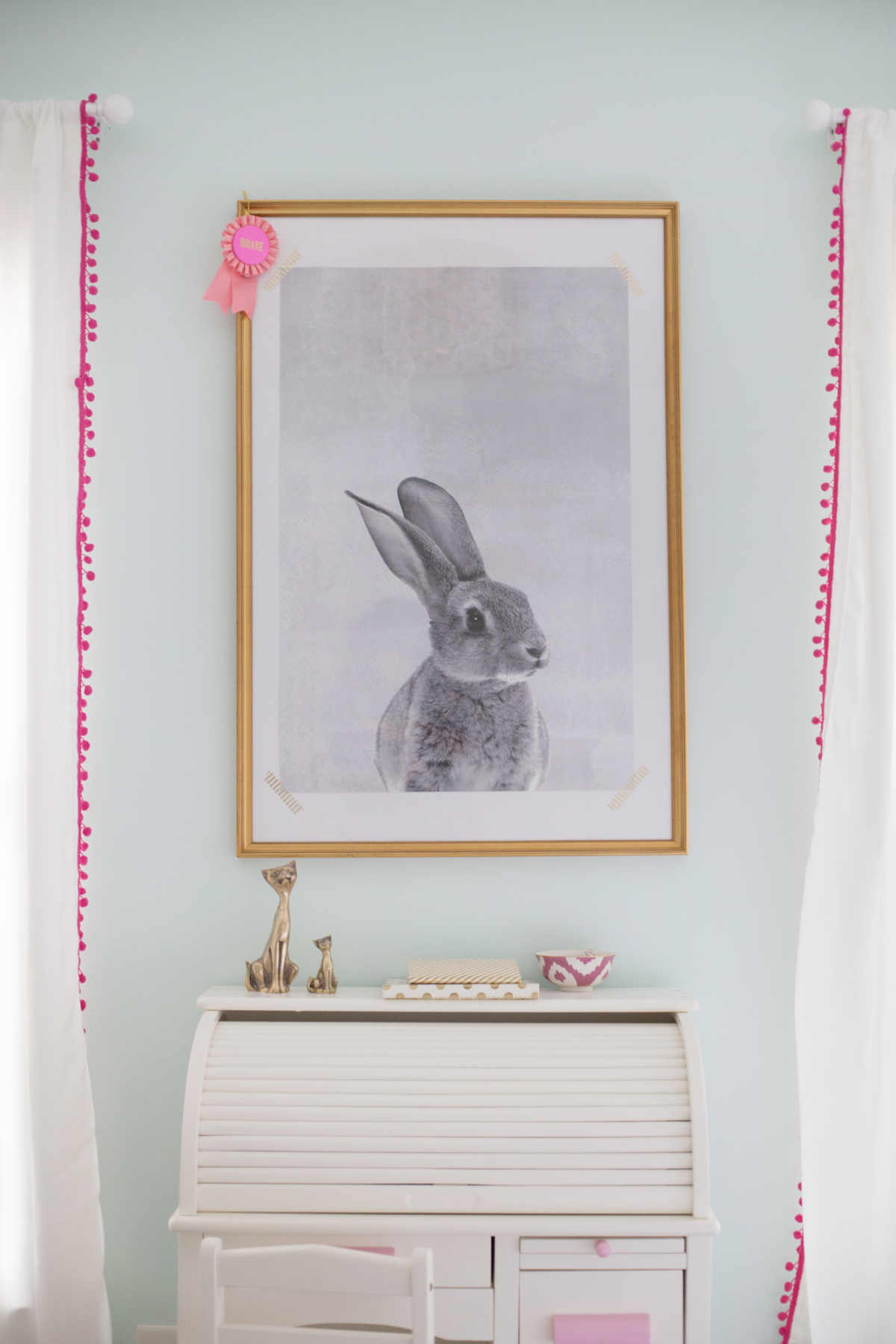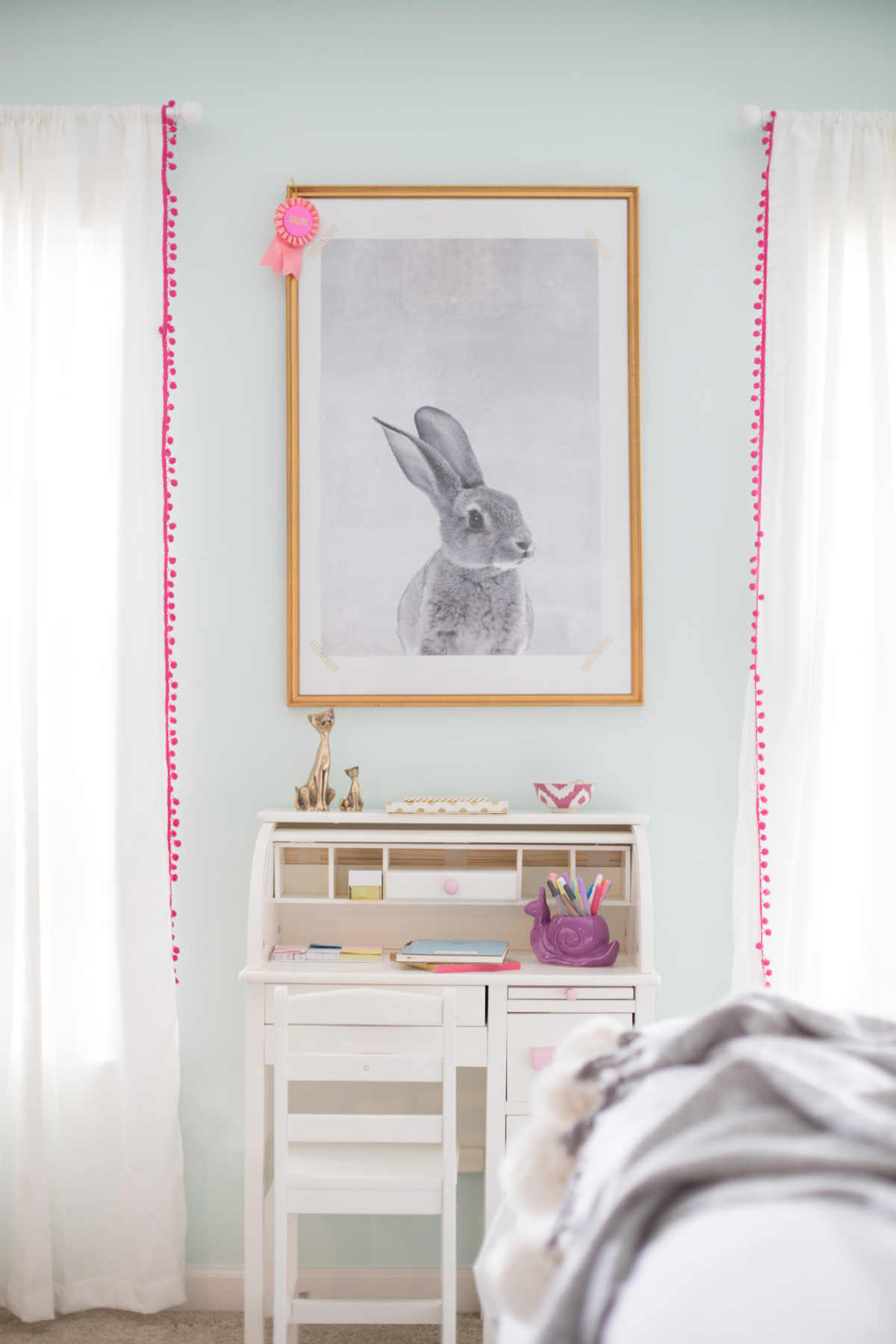 (That snail is actually a planter that is no longer available, but it make such a great pencil/pen/marker holder!  Here is a similar one that is also super cute.)
This room is such a happy space, and one that I'm sure Lily will be making lots of sweet memories in!  It was so much fun to get to work with Lauren on this project - and check out Joss & Main's instagram tomorrow as we will be taking it over!
(find Lauren's sweater here, and my top here!)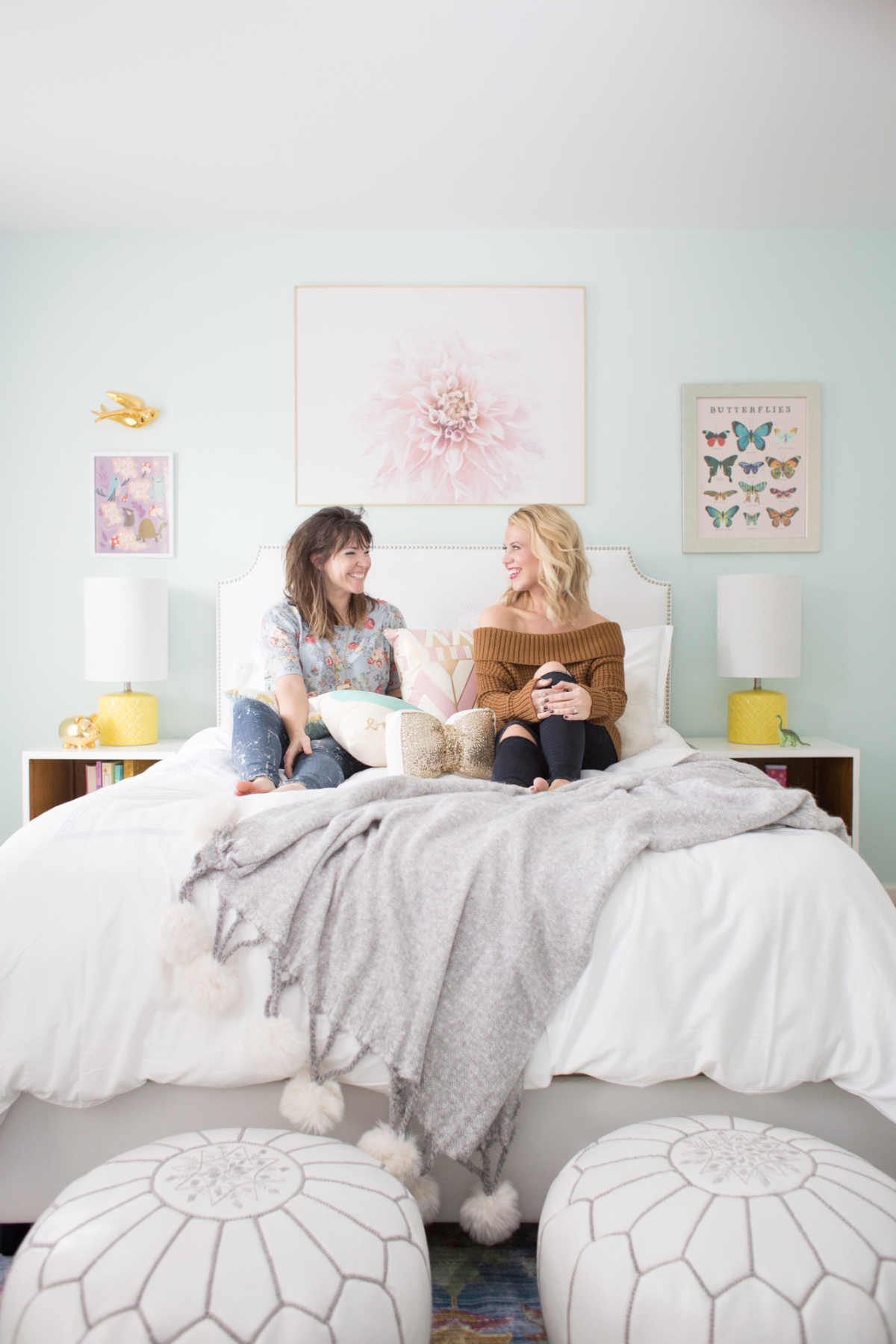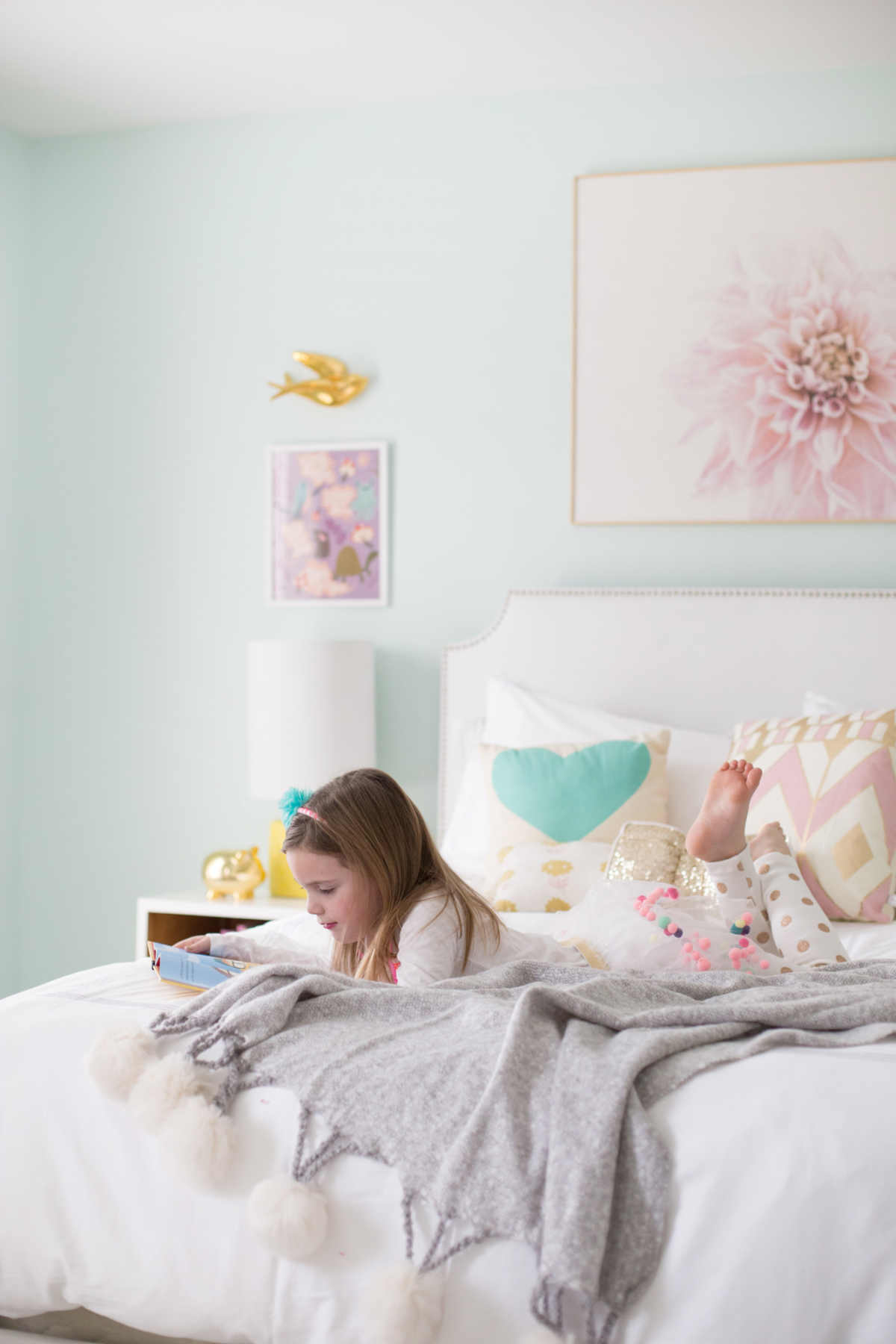 Vivi has already had so much fun hanging there!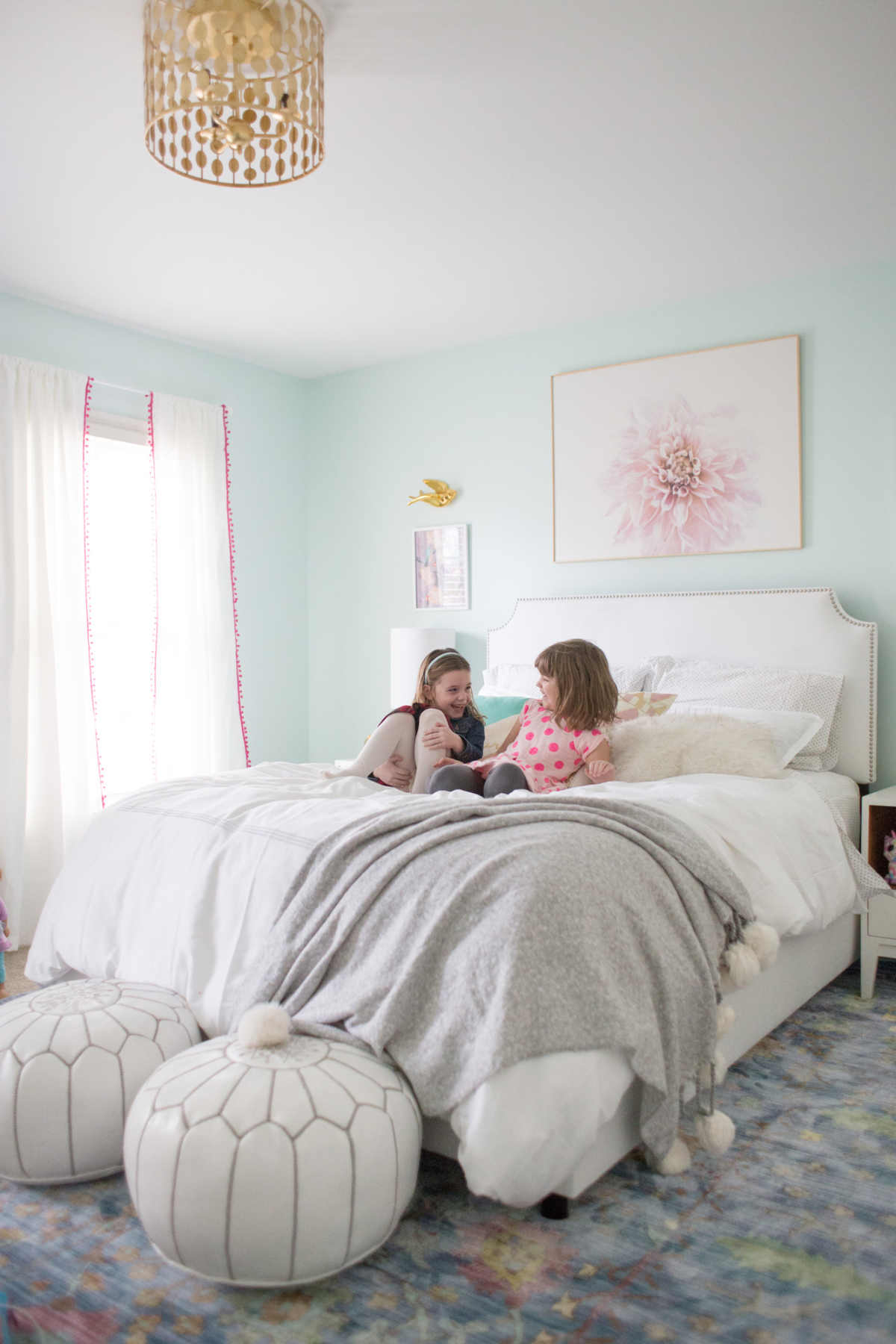 Be sure to check out our sale on Joss & Main here - and definitely come back tomorrow to see Jack's room - it is so much fun!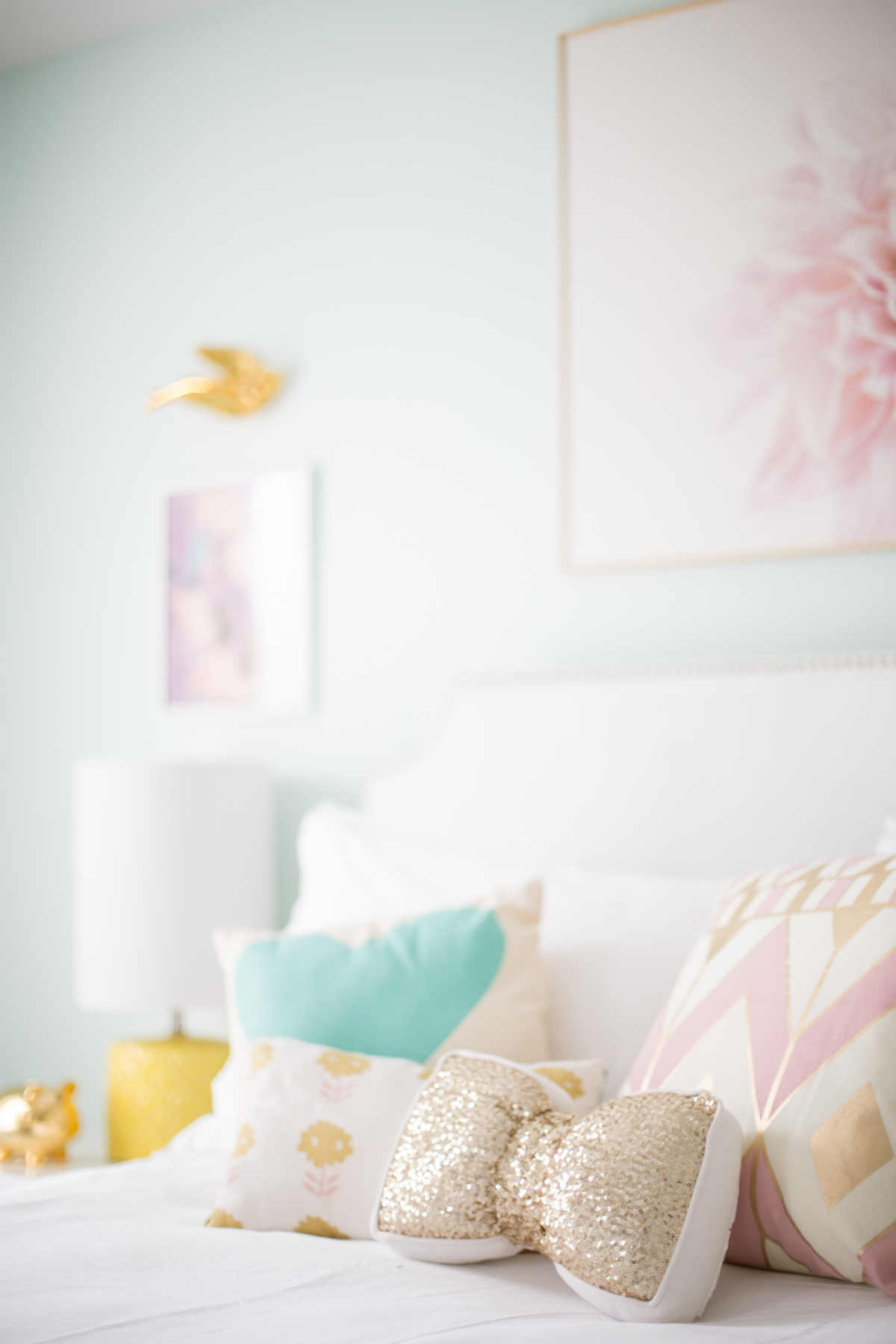 (How fun is that sequin bow pillow?)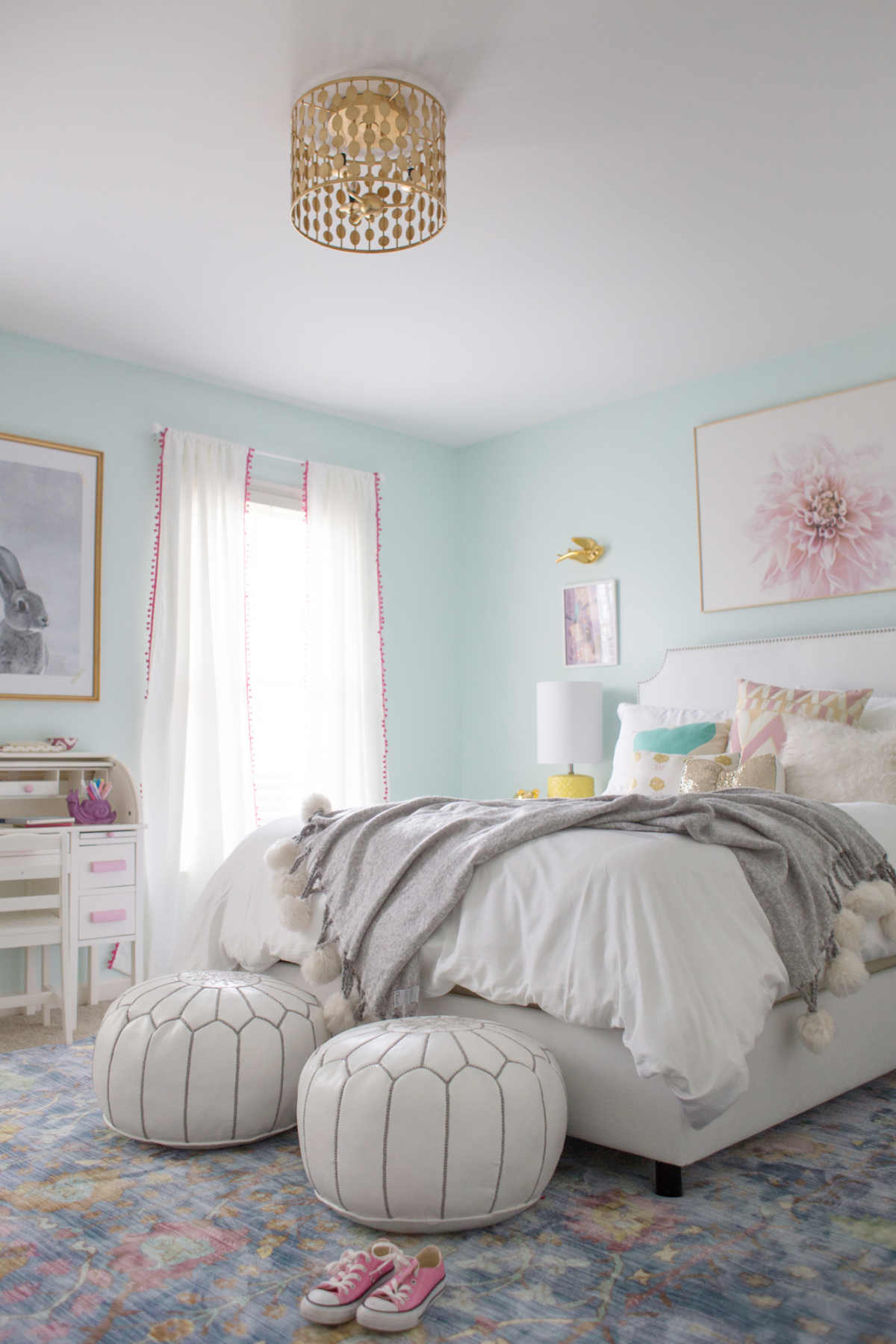 Thank you so much to Joss & Main for partnering with us on this project!  It was such a rewarding one, and we hope you are inspired!