february favorite playdate outfits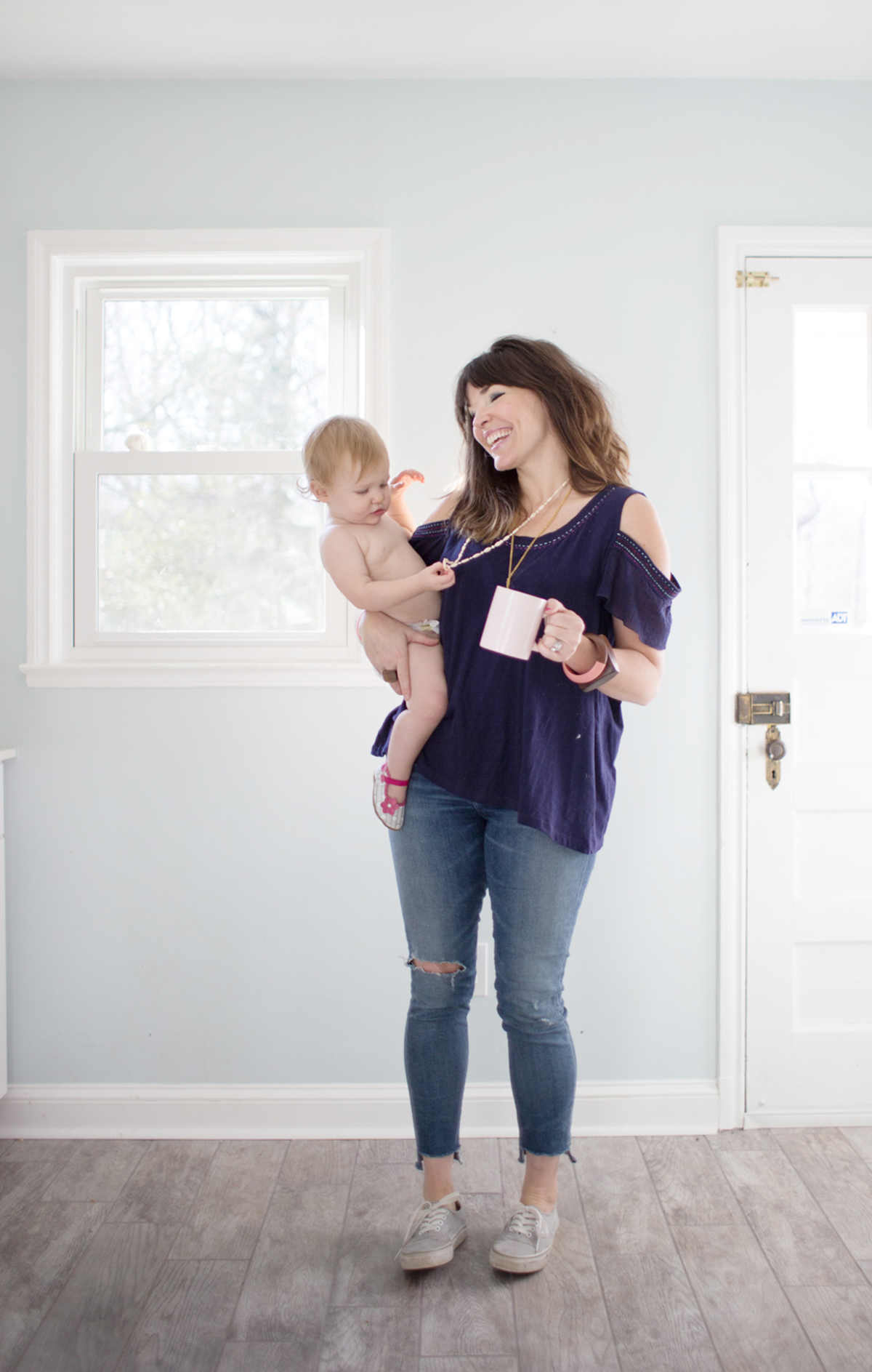 Just wanted to share a few tops and such that I'm loving right now, and that are in heavy rotation these days!  These are all comfortable enough to wear all day with the kiddos, but still feel cute and a bit special.
Above: Open shoulder top (which also comes in pink!); high low hem jeans; vans
other high low hem jeans here, here (love these so much!), and here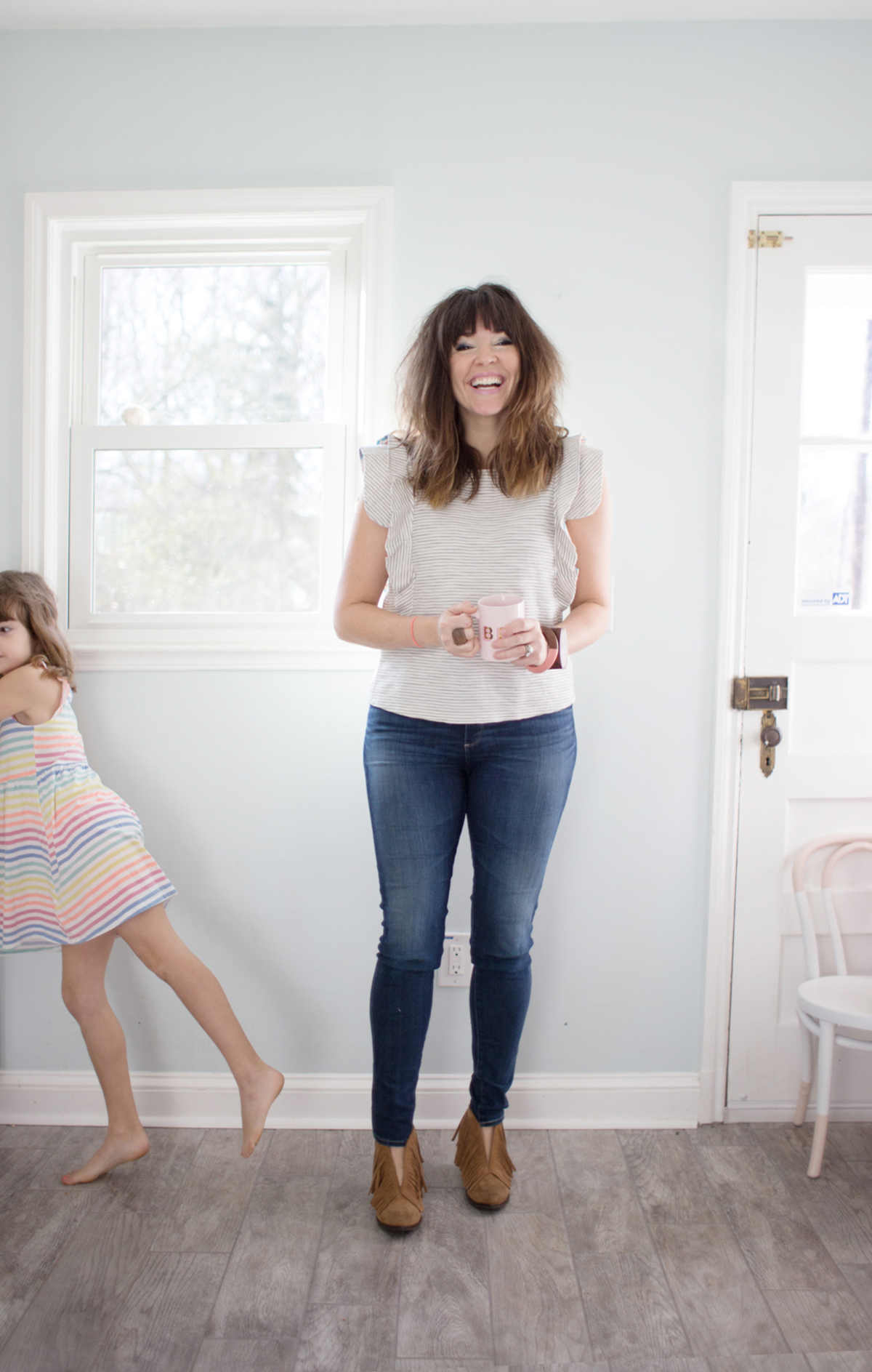 I've been really surprised to like these shorter, boxy silhouettes like the one above, and the fluttery sleeves are the best!  These jeans are also super comfy, wear well, and I like the higher rise, which pairs well with a shorter, boxier tee.
Above: Flutterwork Tee; Farrah high rise Skinny Jean; Fringe Booties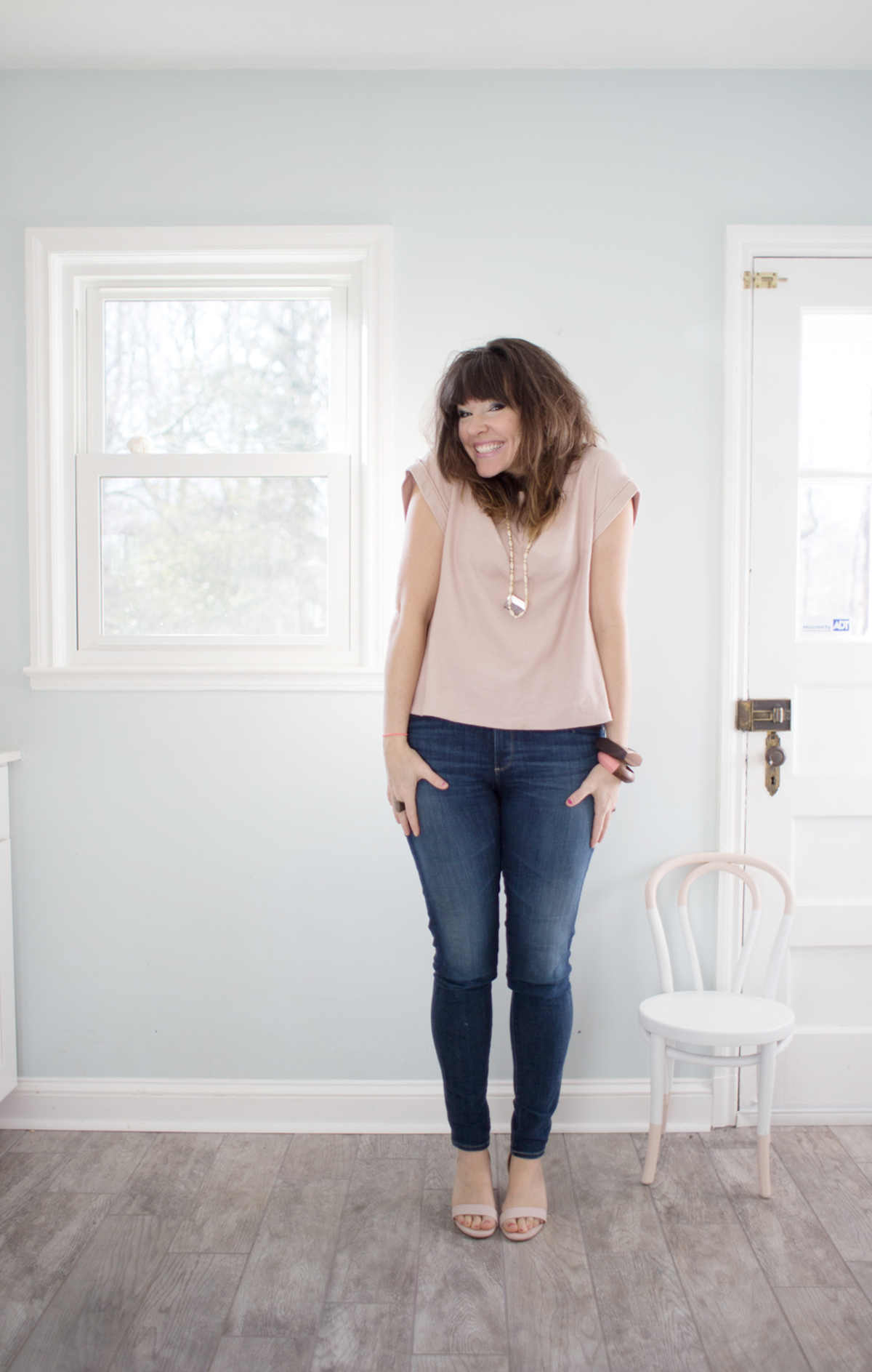 I love the subtle shimmer in this easy to wear tee; it adds a little something special to your running around with the kids uniform!
Above: Lumi Tee; Farrah high rise Skinny Jean; Block Heel Pumps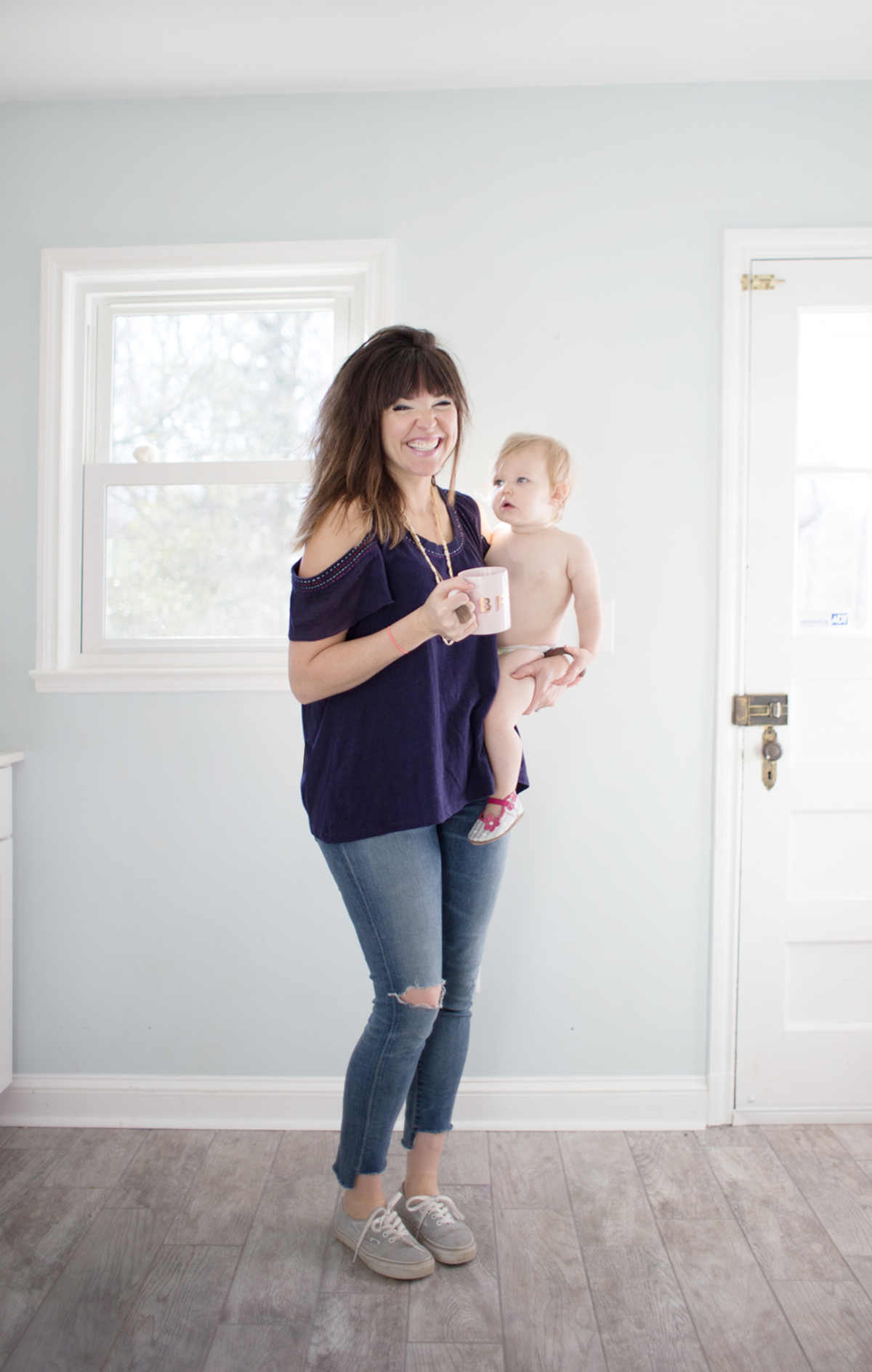 So there you have it! Hope y'all have an awesome weekend, filled with lots of snuggles and cuddles!  (Check out my January outfit favorites here, if you want!).