january outfit faves to wear with the kids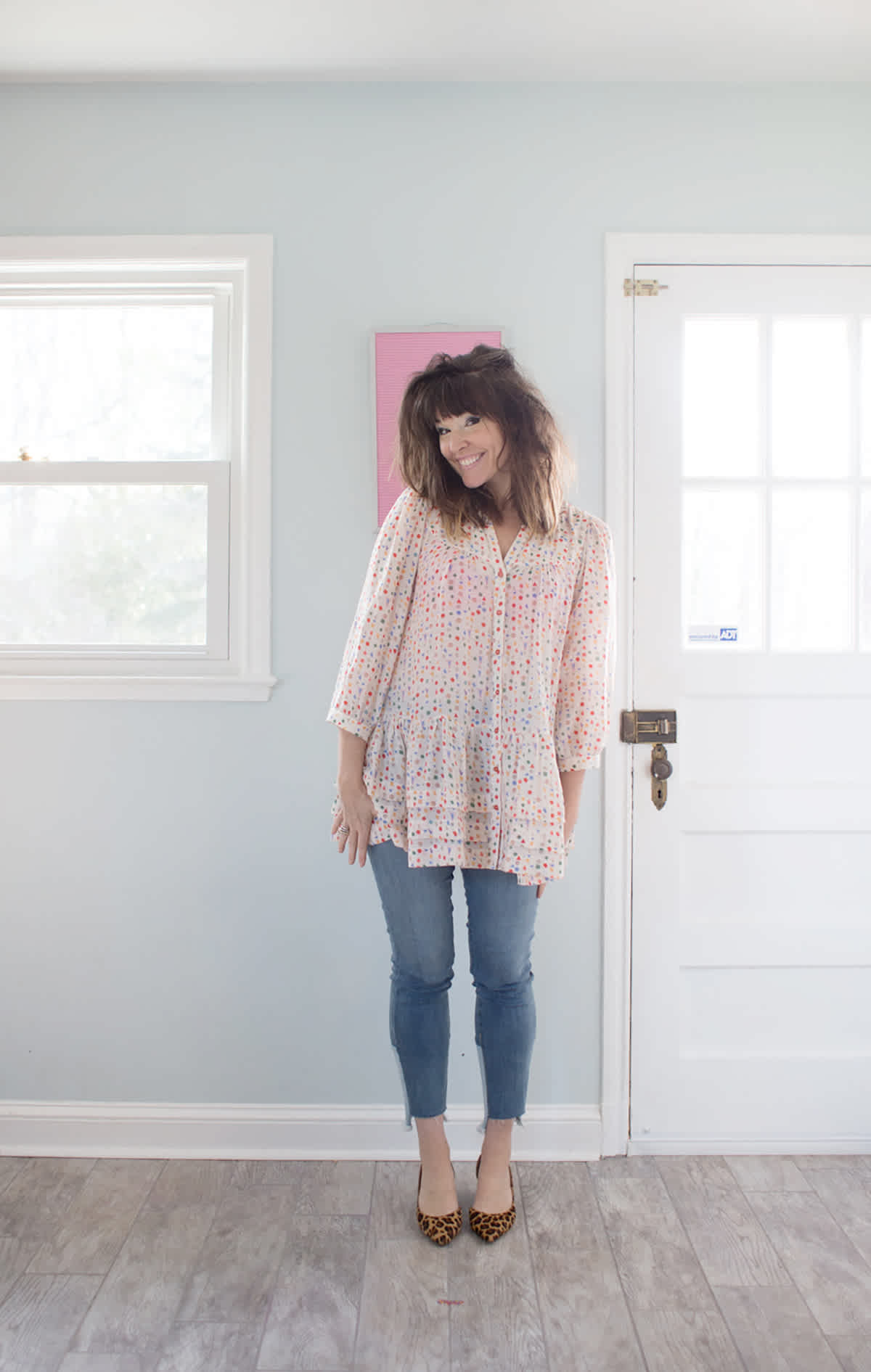 Happy Friday, friends!  Just popping in to share a few of my current wardrobe favorites.  I'm usually pretty casual, but love having pieces that stand out a little to keep things fun.  Here are a handful of things that have been working great for me lately!  Check out insta to see me acting like a four year old - after all, if I'm with my kids, which I am 90% of the time, I'm not standing there like a model, but doing something awkward like carrying four bags, holding a baby and someone else's hand with my keys in my mouth.  So if I can't move around comfortably in something, it's a no-go, am I right?
(1) Jeans: I love these!  I have really been wanting a light wash pair of jeans, and these fit the bill just right.  They have cut off hems for an edgier look, and I like the little light patch on the back hem.  They have a little of the mom jean feel, I think, but are more flattering if you don't have the mom jean bod, which somehow is not the same as an actual mom bod (oh the irony!).  Be sure to size down (yay!)  because they have some stretch.
(2) This tunic: It reminds me of something maybe an art teacher would wear (it has fun primary colors in the pattern!) and it really fun.  You can dress it up or down - sometimes I wear it with some sweater leggings (love these!) and boots.
(3) This sweater and this sweater: Quirky and fun, these make me feel like I'm wearing something from my kids' wardrobe, which I love.  I'm always wishing their clothes came in my size, and these pieces just make me smile.
(4) These heels: I love that these heels are low.  They are comfortable to walk in while juggling kiddos, and look more expensive than they are!  You can put them with just about anything to feel more spicy.
(5) These booties: I have the gold version, which I can't find anywhere, but the pewter is also really cute!  It's the right bit of metallic to make an outfit feel a little more dressed up.  I bought these in gold three years ago and have nearly worn them out, so these were the replacement, and I love them!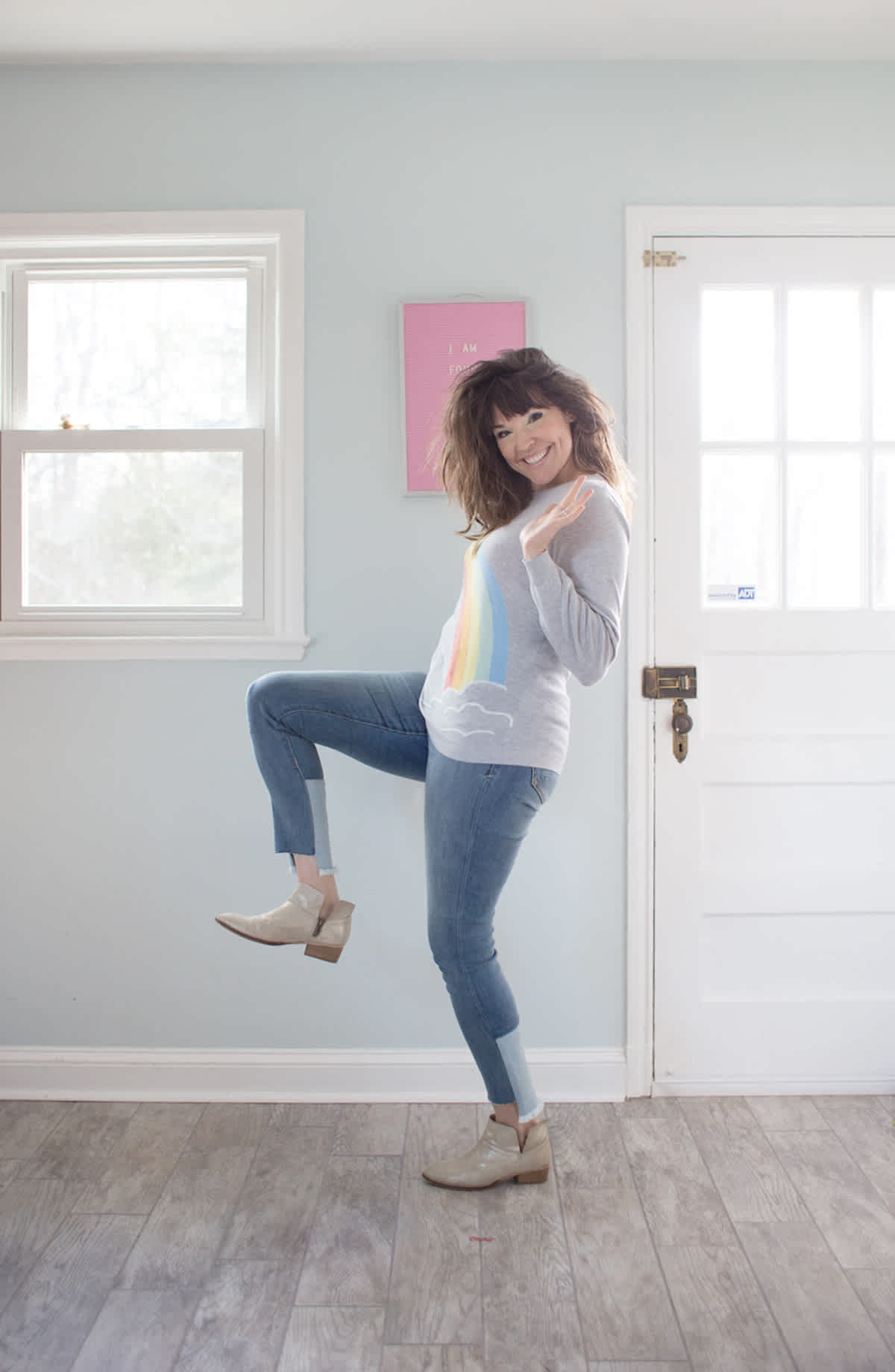 Hope y'all have an awesome weekend!!!