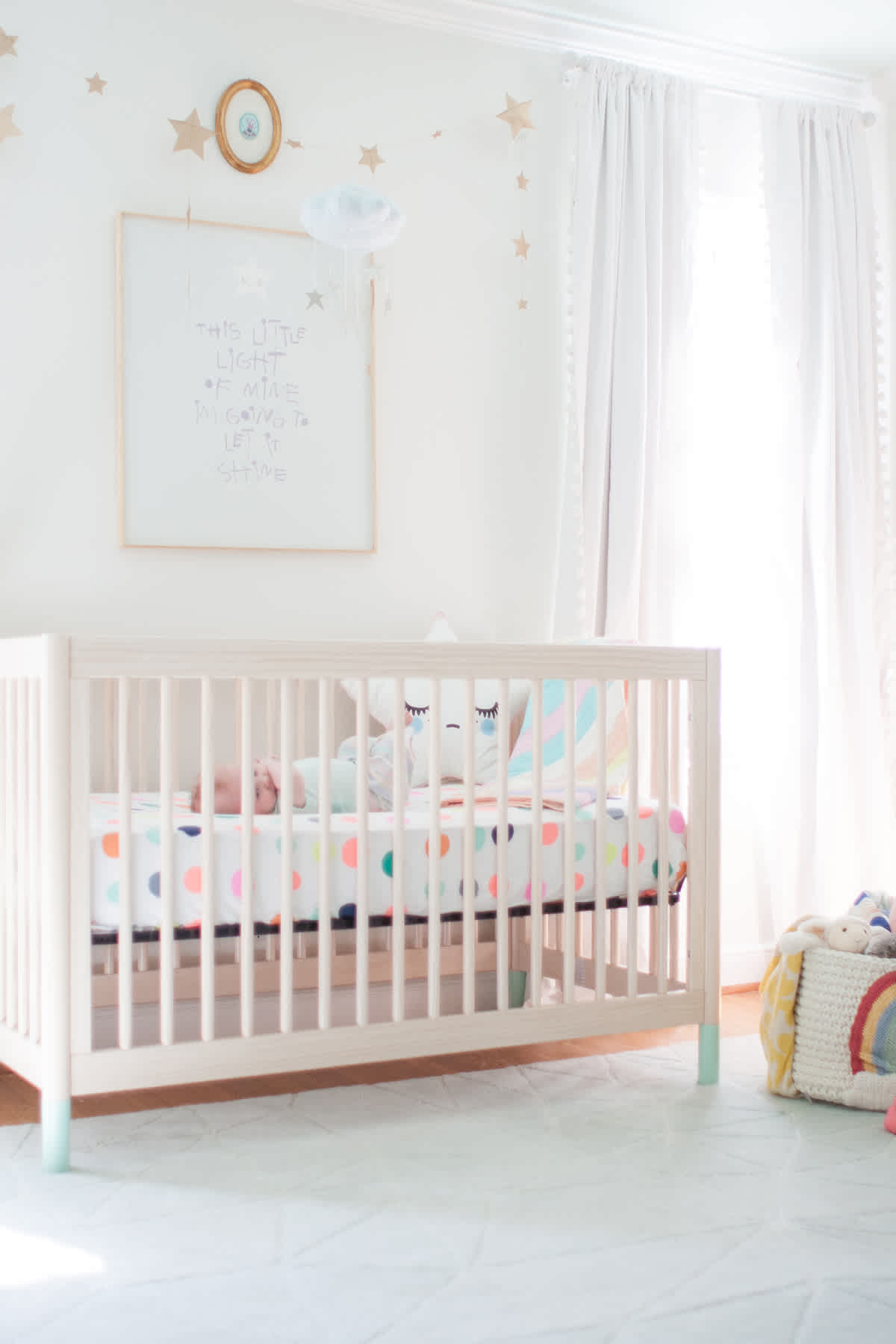 I'm so excited to have Ellie's crib finally together!  I've had a crush on this crib since I stumbled across it last summer, but it wasn't available for sale until January!  I was so smitten with the clean, beautiful design and clever details, though, so I was willing to wait for this beauty.
(pictured above: little light of mine print; gelato crib; dot sheet; star pillow; rainbow quilt; pom pom curtains; crystal mosaic rug; rainbow bin)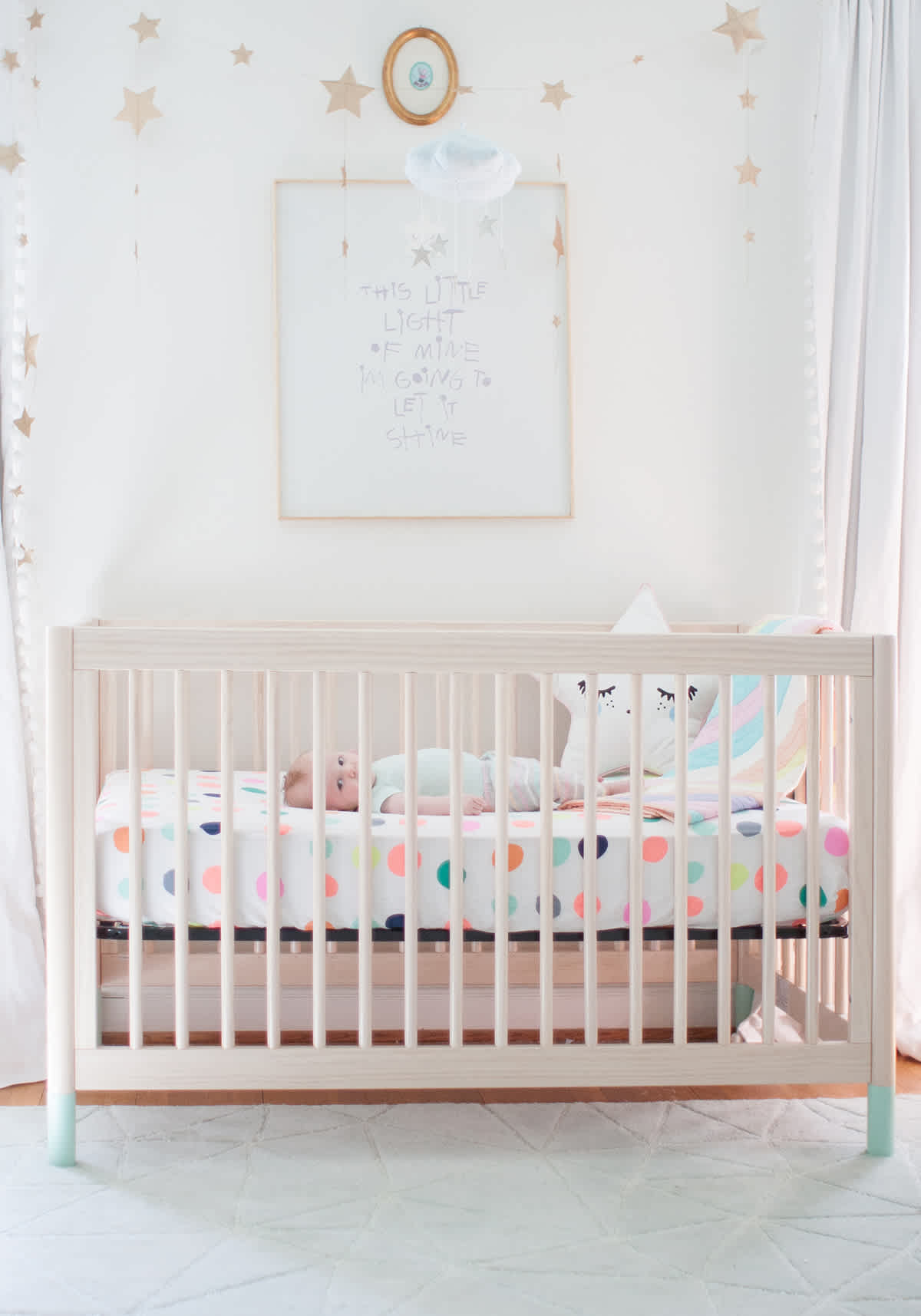 It's the Babyletto Gelato crib.  I love what Babyletto has done to create stunning, modern designs for baby nurseries that don't break the bank (also love this new crib!).  They are seriously affordable, and now that I own one, I can also say they are also quality pieces.  The gelato has a beautiful light, almost natural wood finish (but without any yellow).  And see those sweet mint feet?  The best part is that those are interchangeable!  They come in white, but you can also get them in mint or a sunny yellow, and hopefully more colors are to come!  This crib also comes with the toddler rail, and you can buy a kit to convert it to a really adorable full sized bed.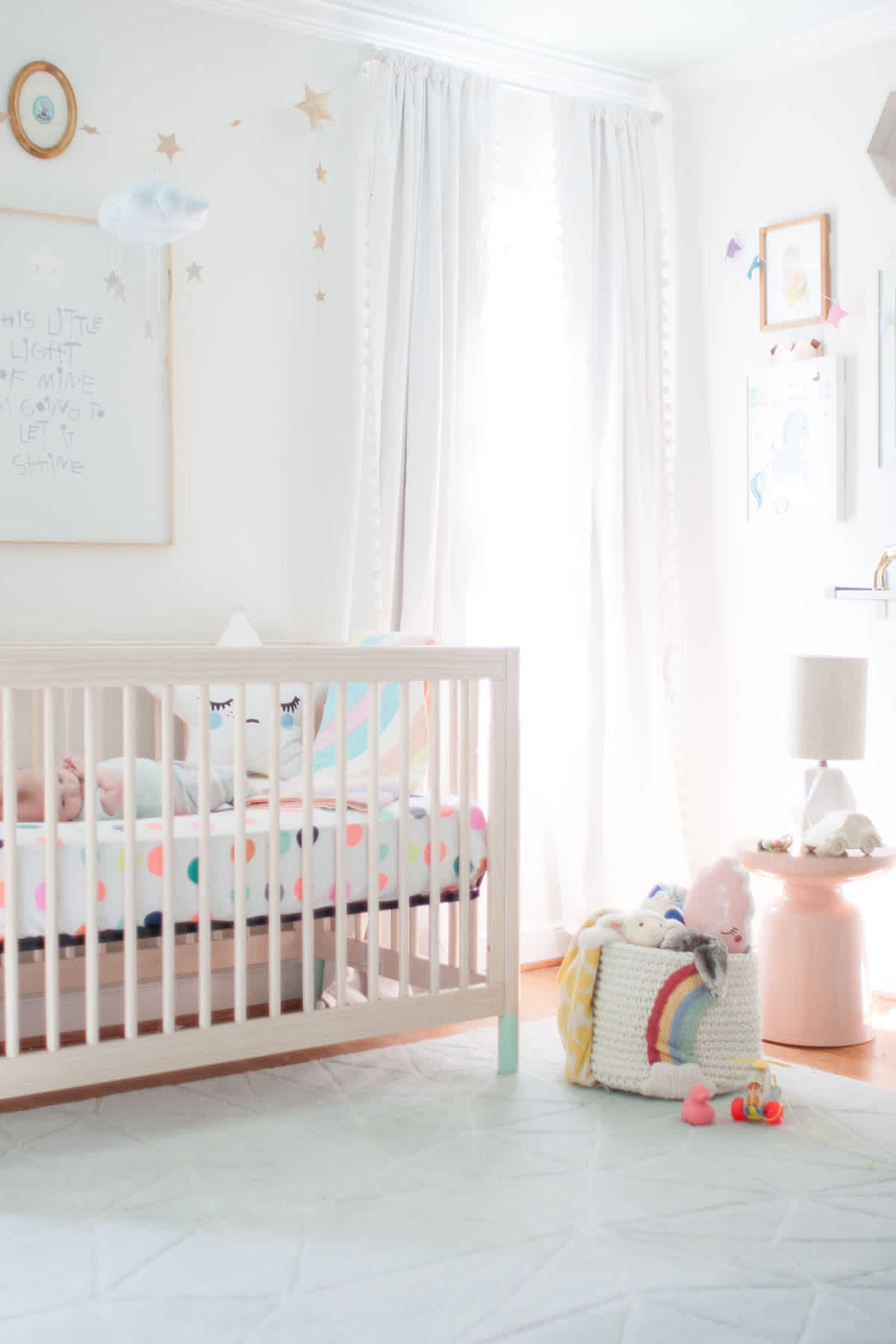 I'm working on some posts to show you just how fun it is to use this crib with the interchangeable feet, but couldn't wait to share in the meantime.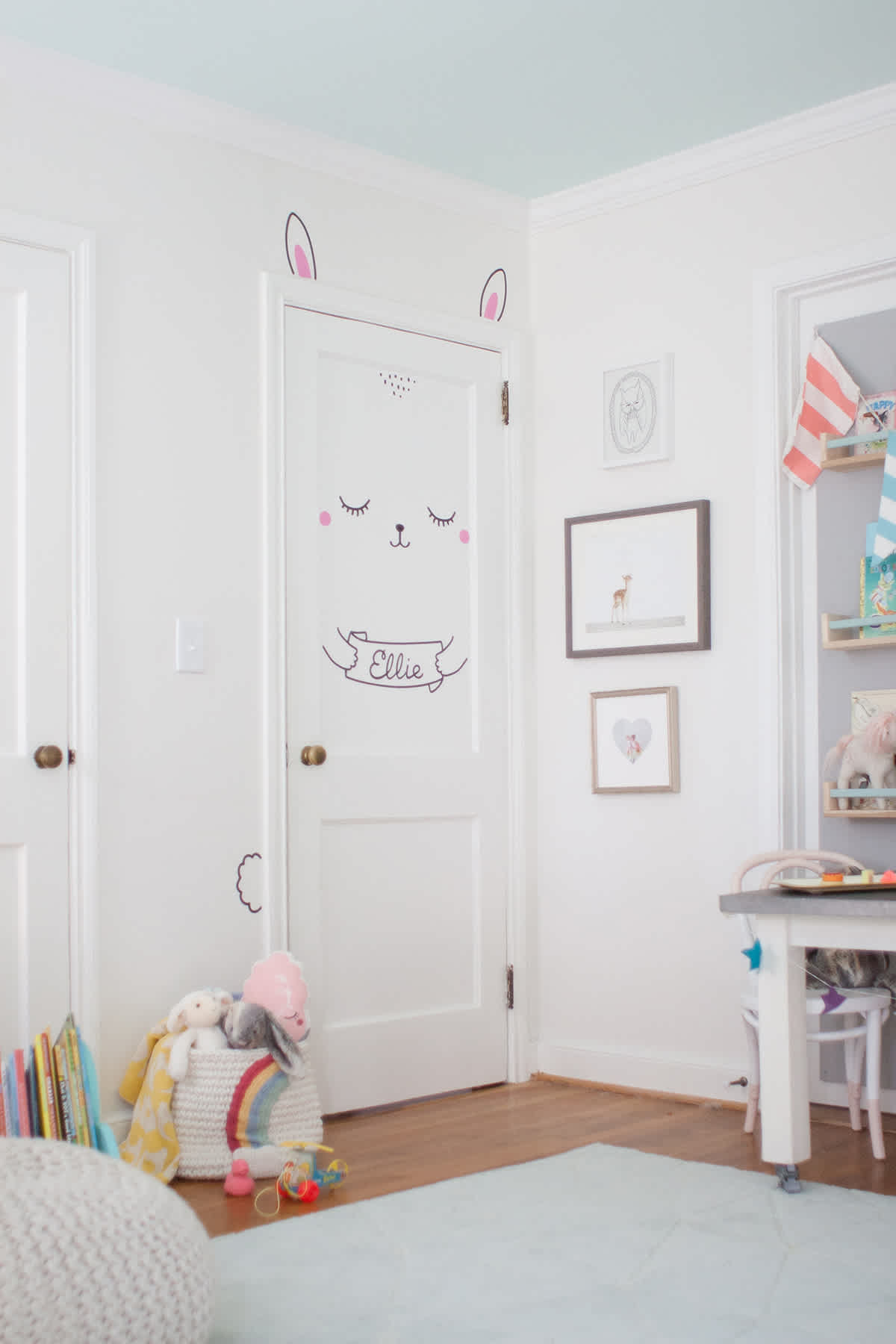 Also had to share this cutie!  I posted it on instagram, but wanted to share it here as well.  This little bunny decal makes me so happy, and the girls love it, too!  I love Made of Sunday's line of decals.  They are perfectly whimsical and super easy to install.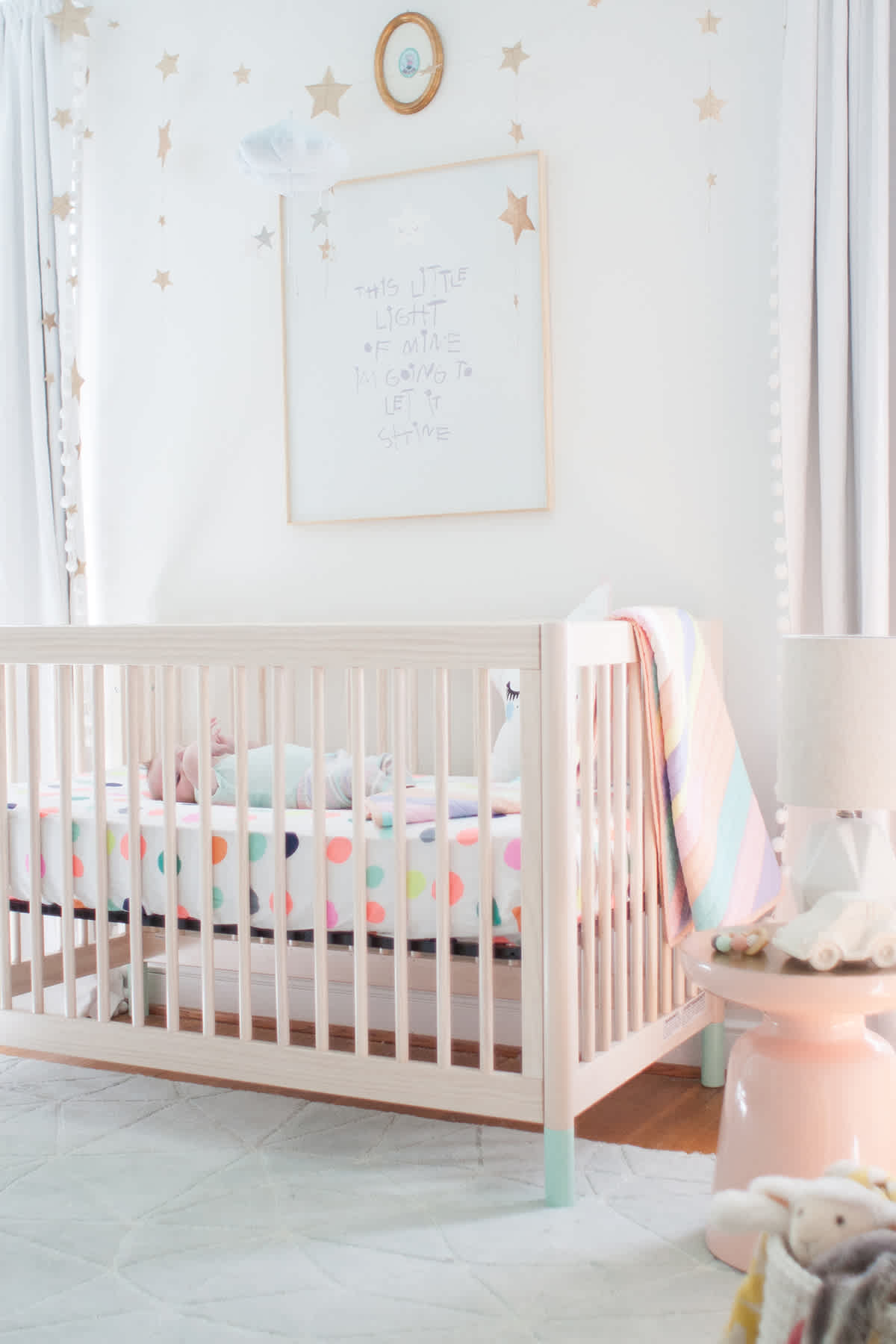 So there you have it!  Can't wait to share more gelato crib goodness!