fun DIY valentine's without candy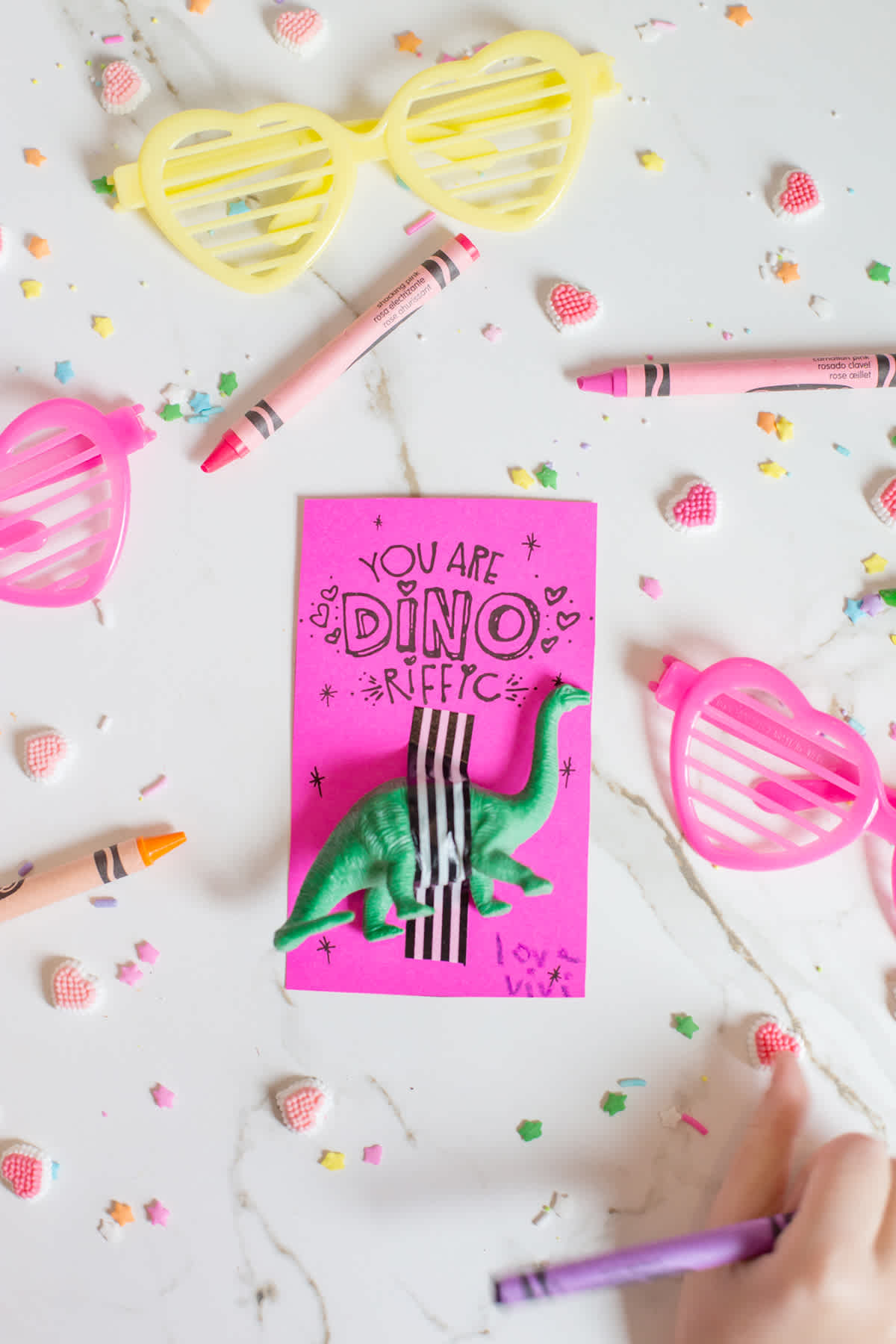 The valentine class parties are just around the corner!  My kiddos always seem to have candy and treat overload, so I love finding ways to come up with a clever valentine that doesn't involve sugar.  Here are a few simple ideas if you are looking for some, too!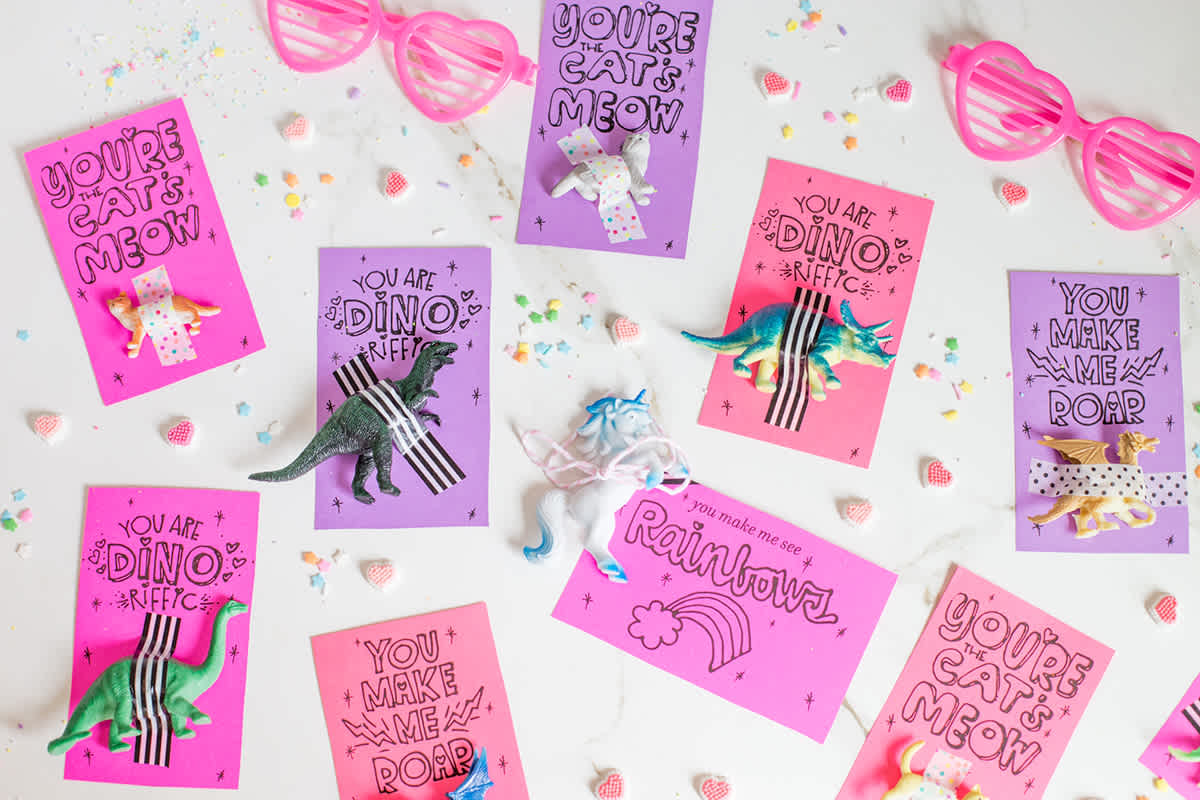 I found some fun critters on Amazon, and then made some simple designs to go with them, and printed them on some Astrobrights papers that I have stashed.
above: cats | dinos | unicorns | dragons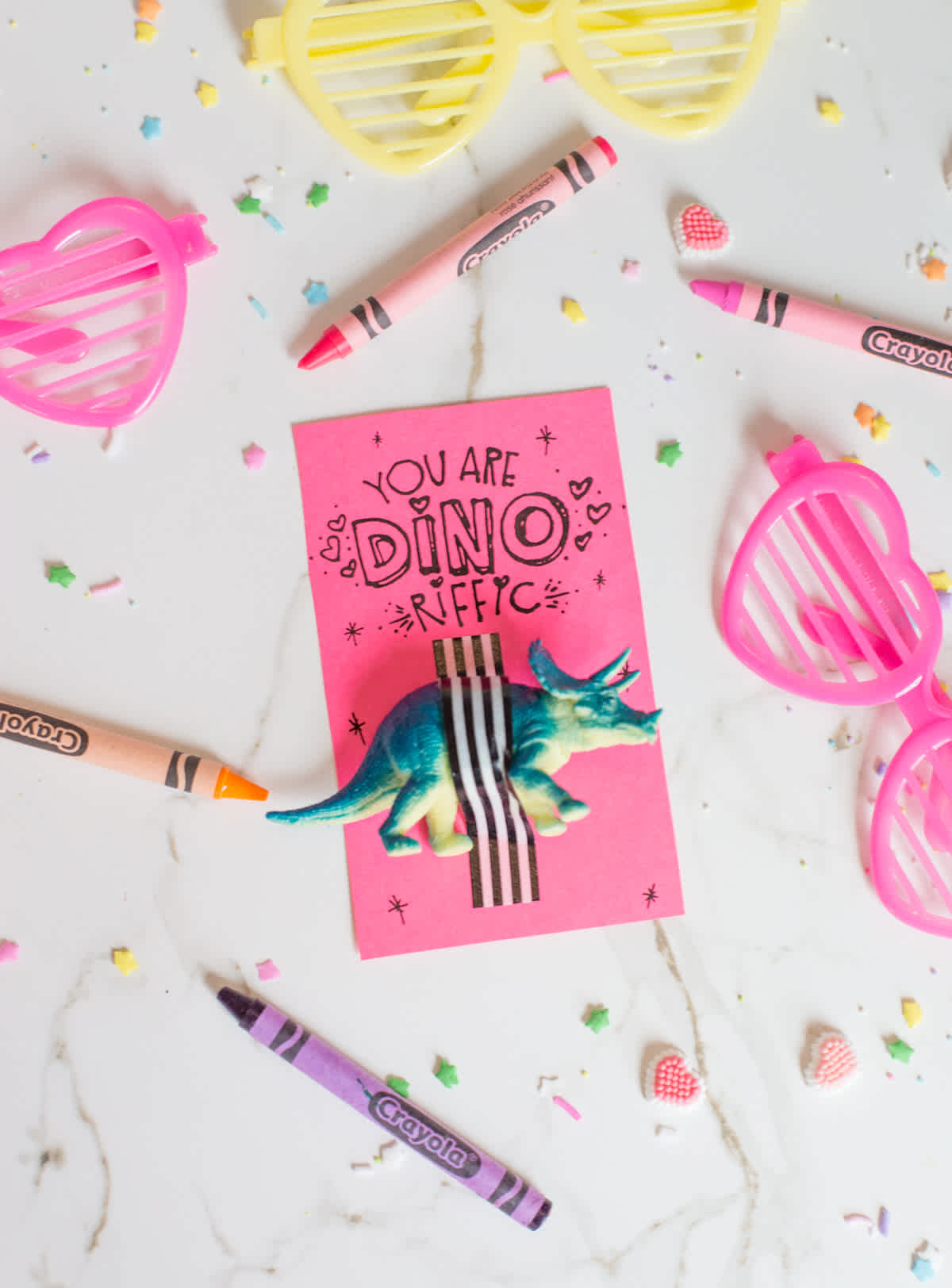 First up are these cute dino valentines.  Find the dinosaurs here, download the design here (jpeg here if you need it - they are 3" x 5" and 5 are on a page), print them out, and then tape them on with some fun washi tape!  (Note the MT brand is the best; I have tried other brands and it just doesn't stick at all!!)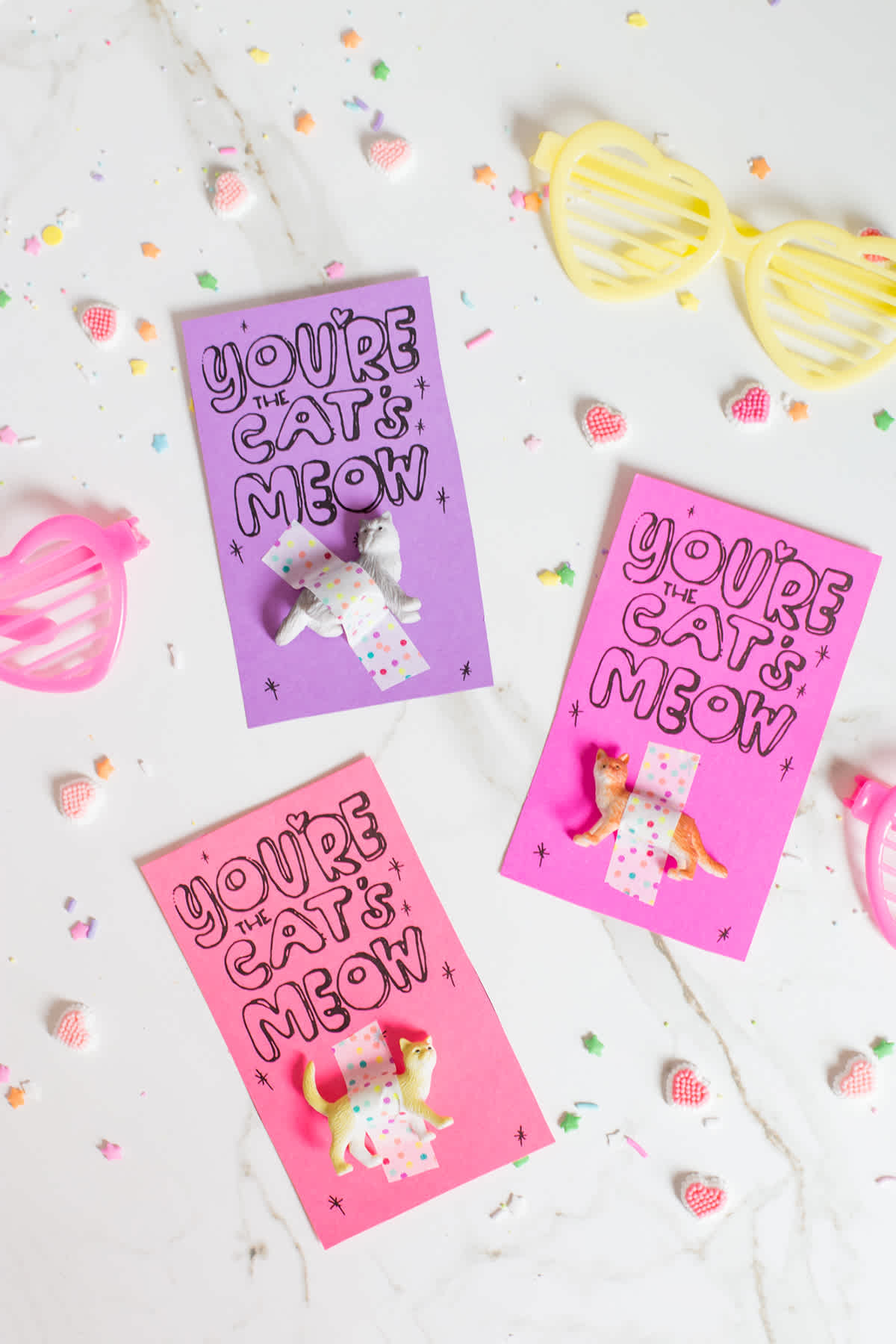 Next up are these cats!  Find the cats here, and download the design here (here is a jpeg, if you have trouble with the pdf).  I think these are Brigie's faves.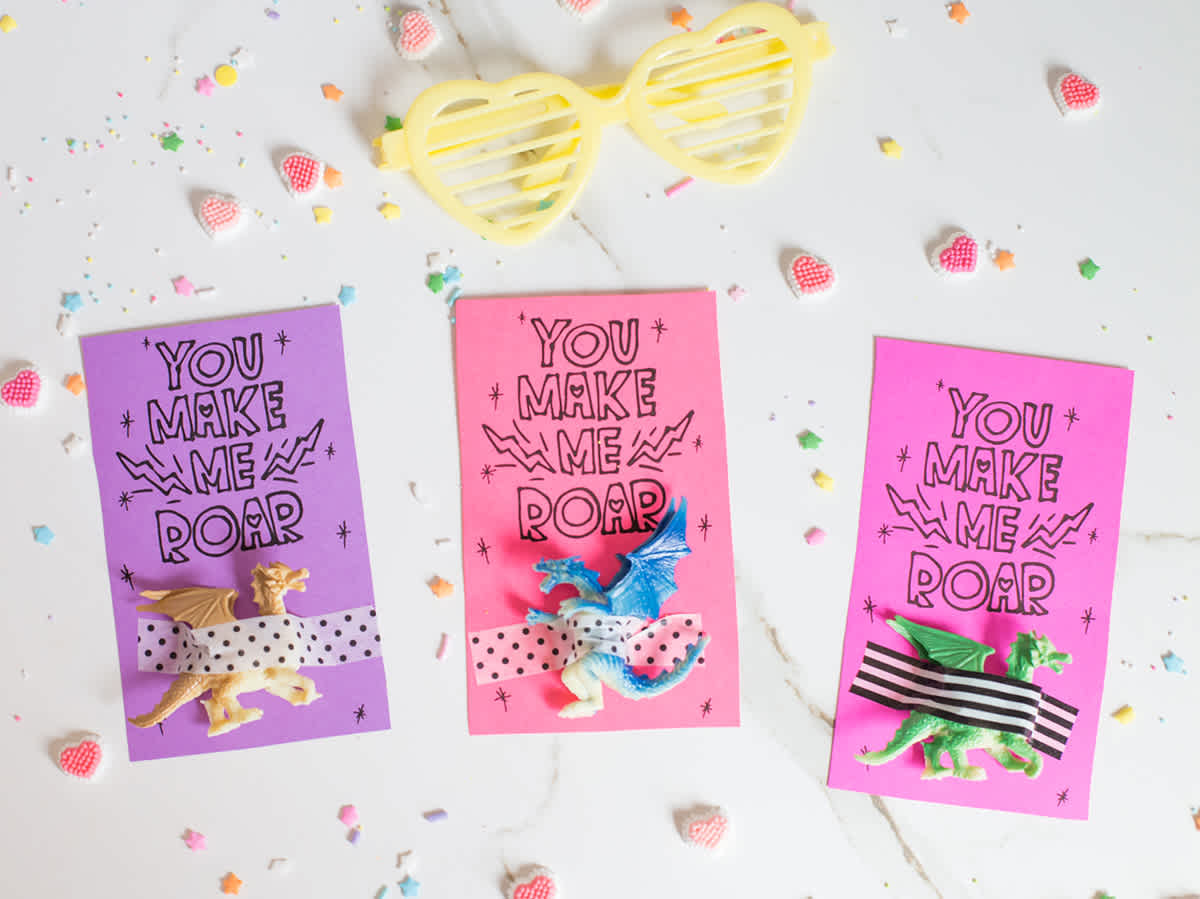 These dragons are fun and different, and sure to make the little fellas happy!  Find the dragons here, and download the design here (jpeg version here).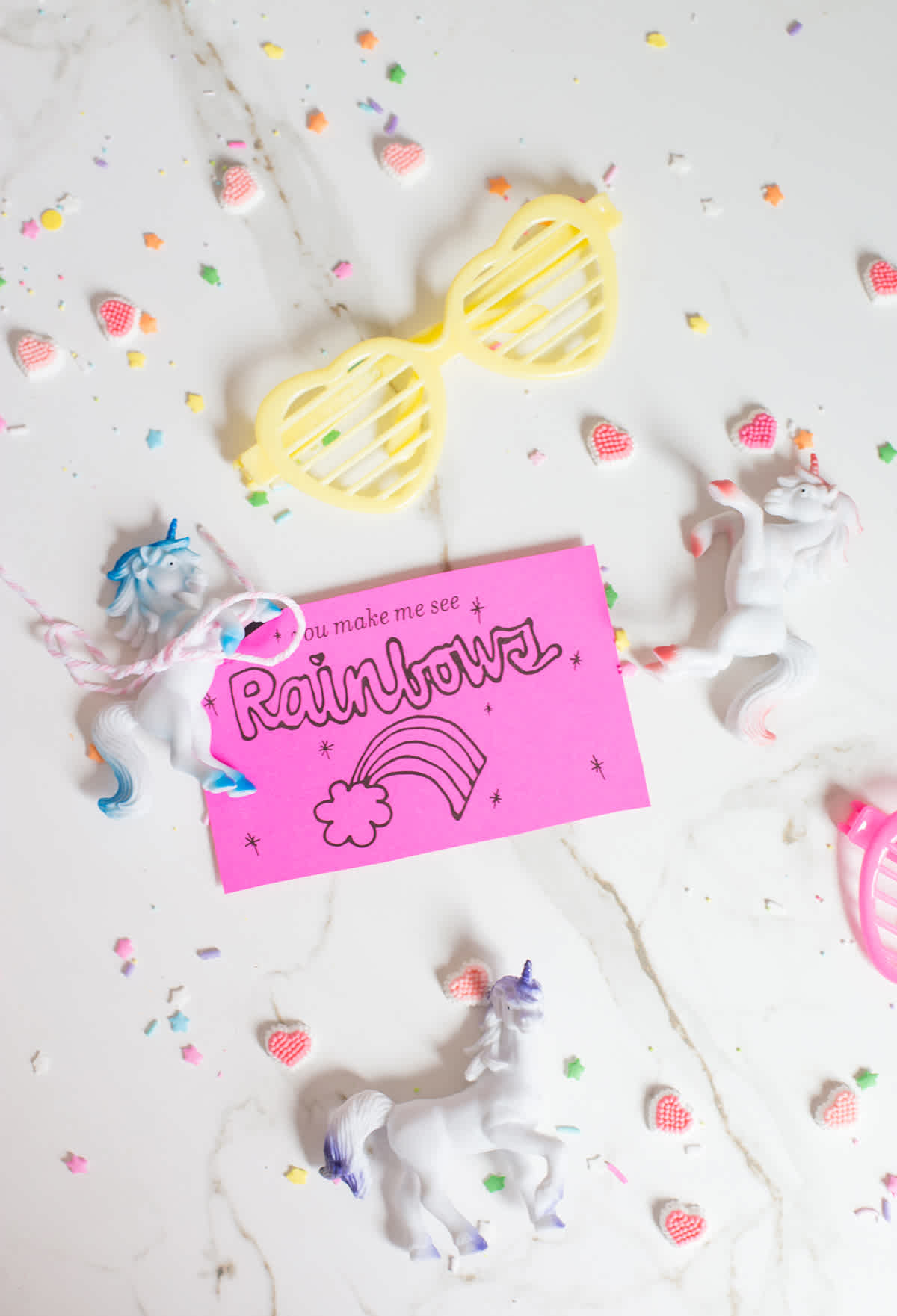 Last up are these unicorns.  They were a favorite last year in the girls' classes!  I tied these on with a little baker's twine, and they are also fun to color for a more personalized touch. Download the PDF here or a jpeg here.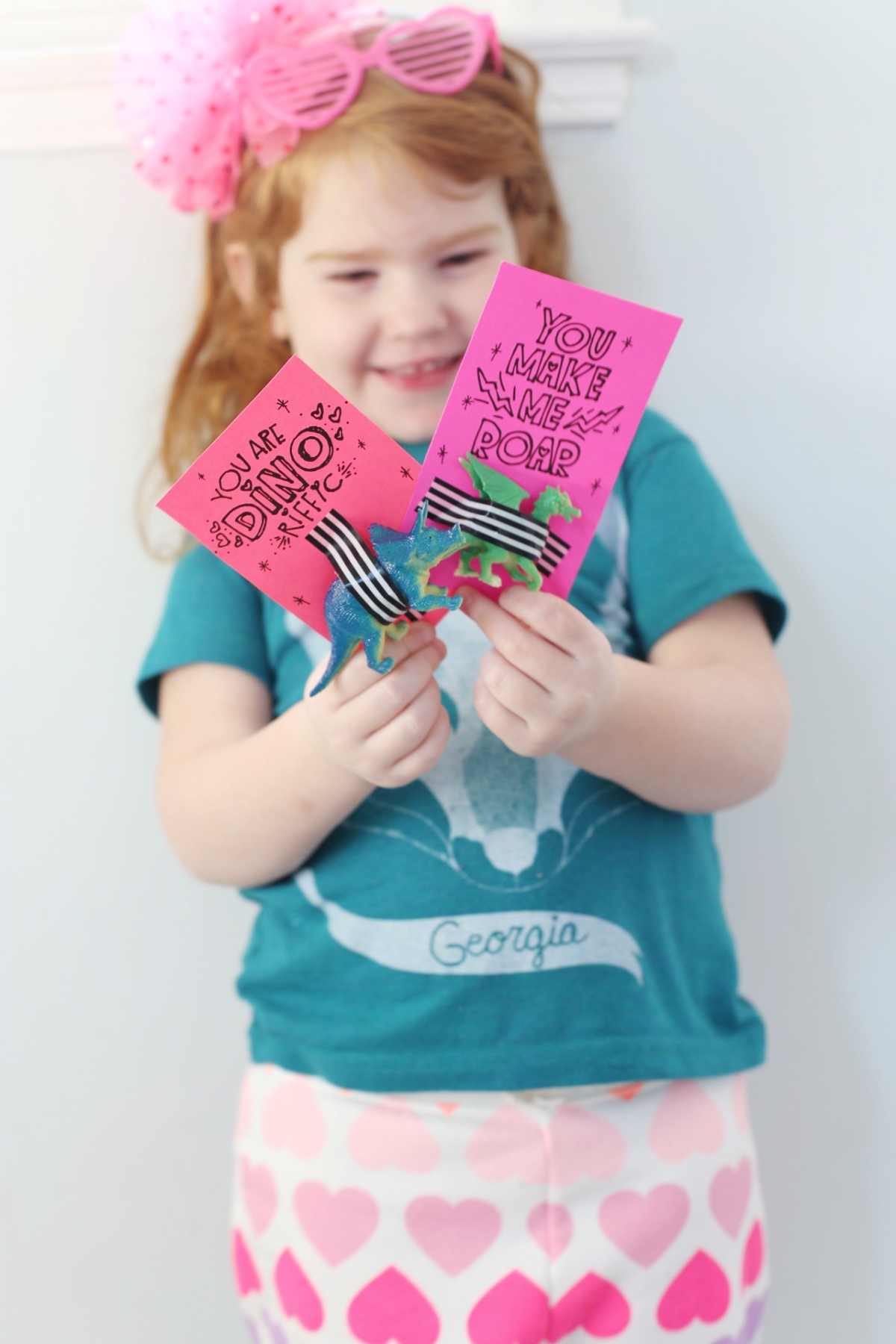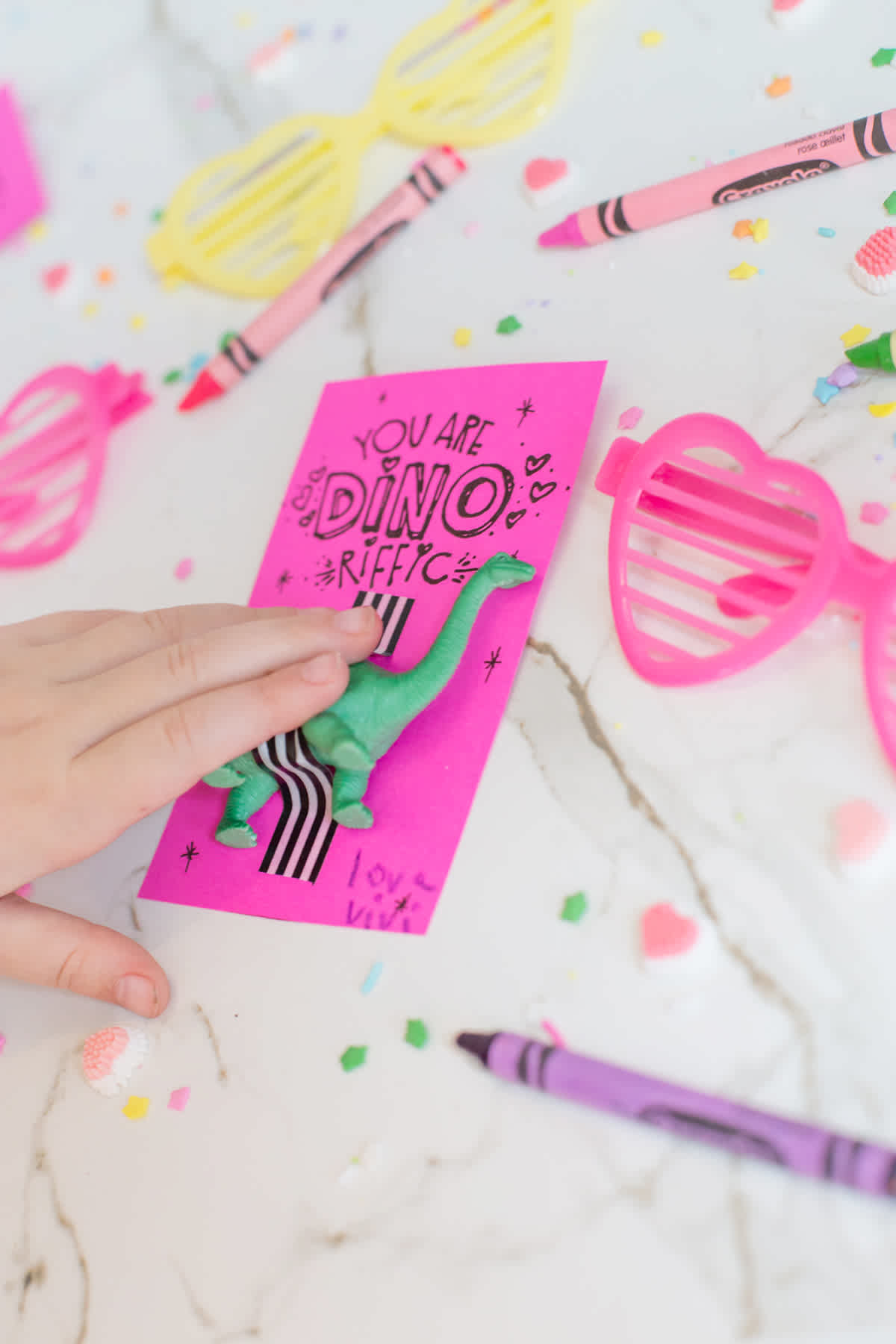 Hope that is helpful!  I think these are a fun way to mix it up a bit!