bright and airy nursery with the baby relax luna collection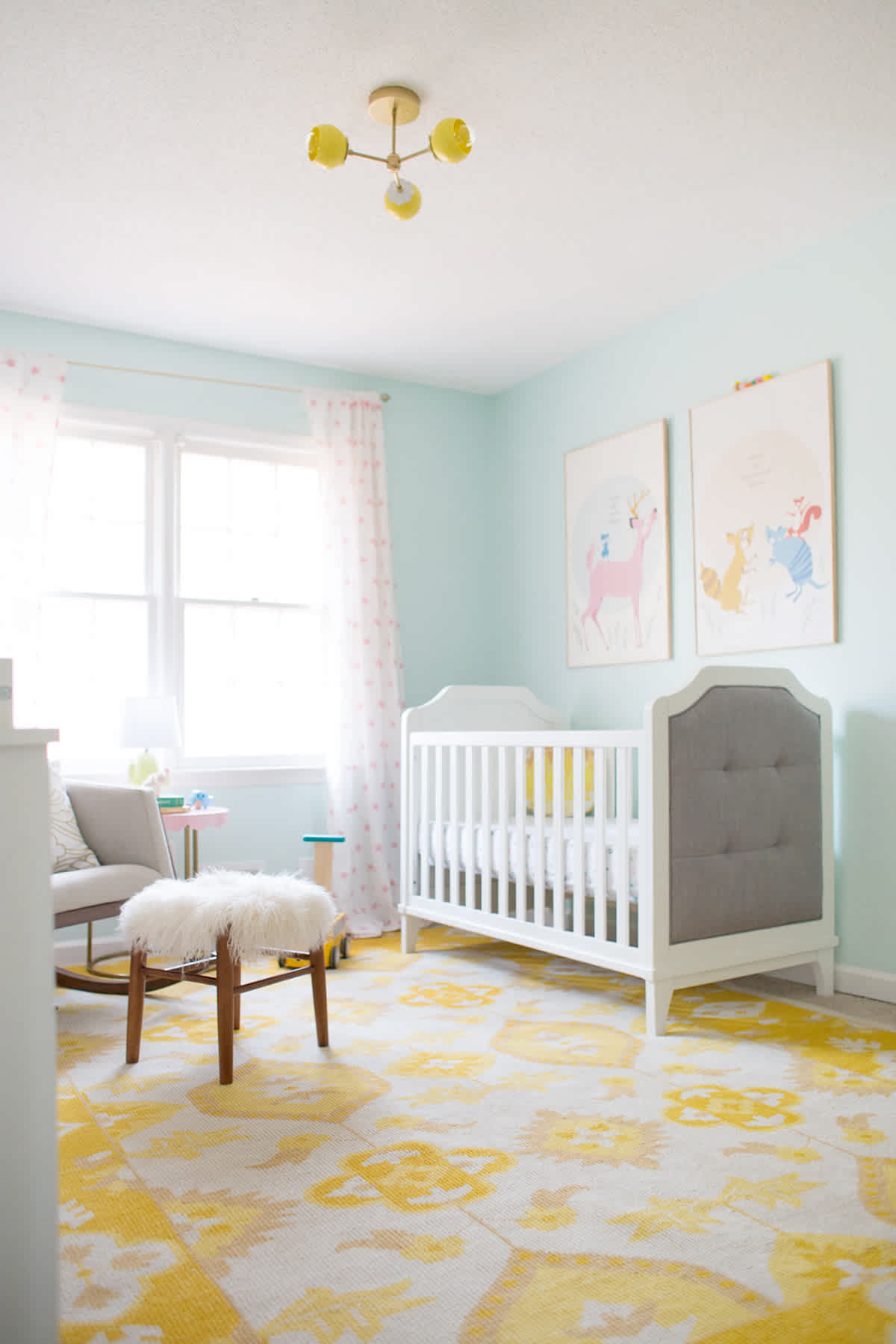 Here is the finished project from this inspiration! The room is designed around the new Luna collection from Baby Relax, which is available at Target. These super affordable pieces (the crib is $299 and the dresser is $309) have tailored details, such as the upholstered sides on the crib. Paired with clean lines and a crisp white, they can go traditional or modern, and are also perfectly neutral!
(Sources for the above: Luna Crib; Deer Singing Print; Raccoon Singing Print; Star Curtains; Daisy Chandelier; Barrel Rocker; Faux Fur Stool; Scallop Side Table; Cactus Lamp; Similar Rug)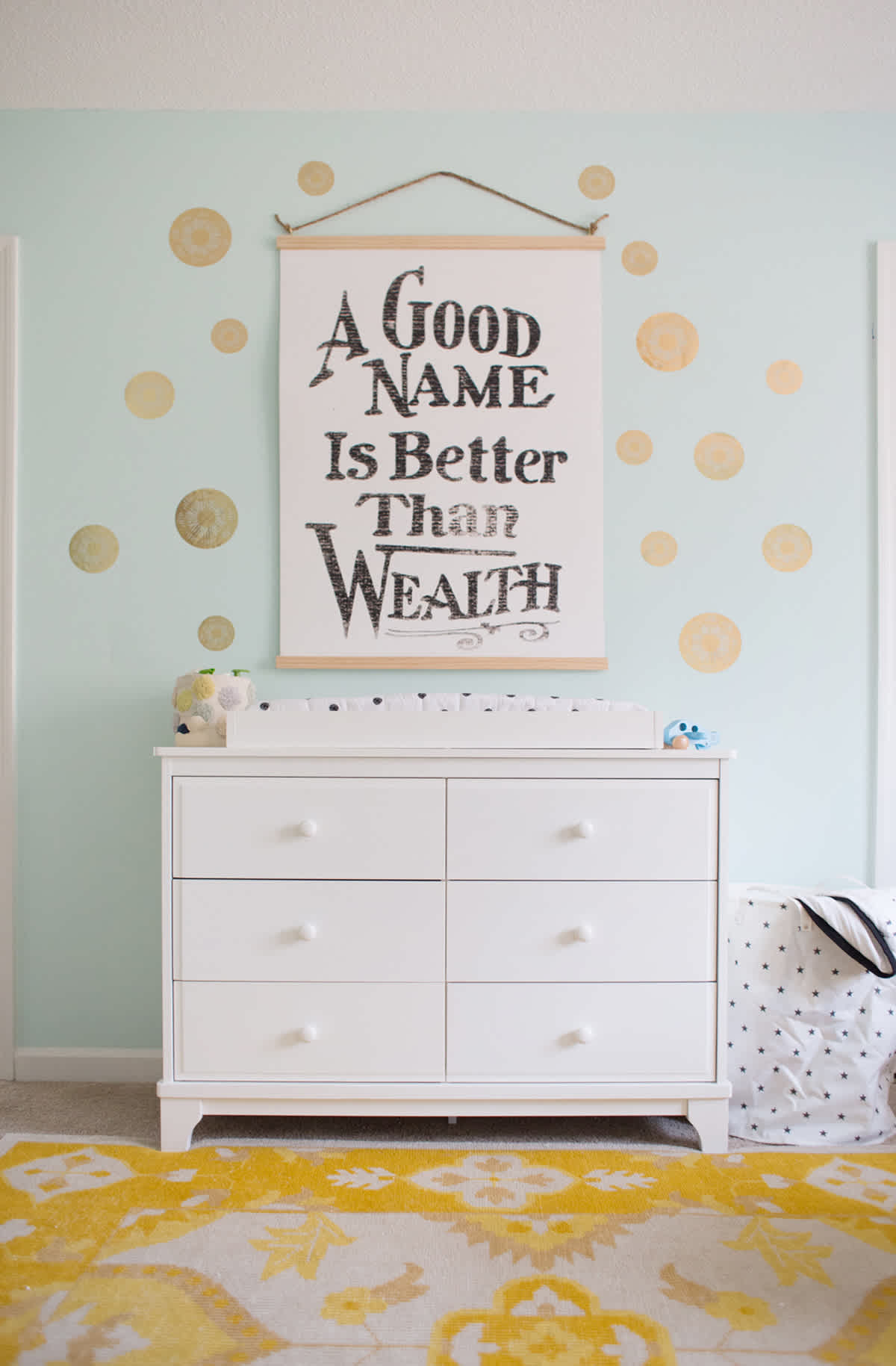 This dresser is the perfect spot for changing diapers when you add the topper, and it can be easily removed when transitioning to a big kid room! I love that it has six drawers, but doesn't have a super wide silhouette, which is great for smaller spaces without compromising organization.
(Sources for above: Luna Dresser; Gold Wall Decals; Changing Pad Topper; Pom Pom Basket; Changing Pad Cover; Star Basket; I'll be posting more about the poster next week!)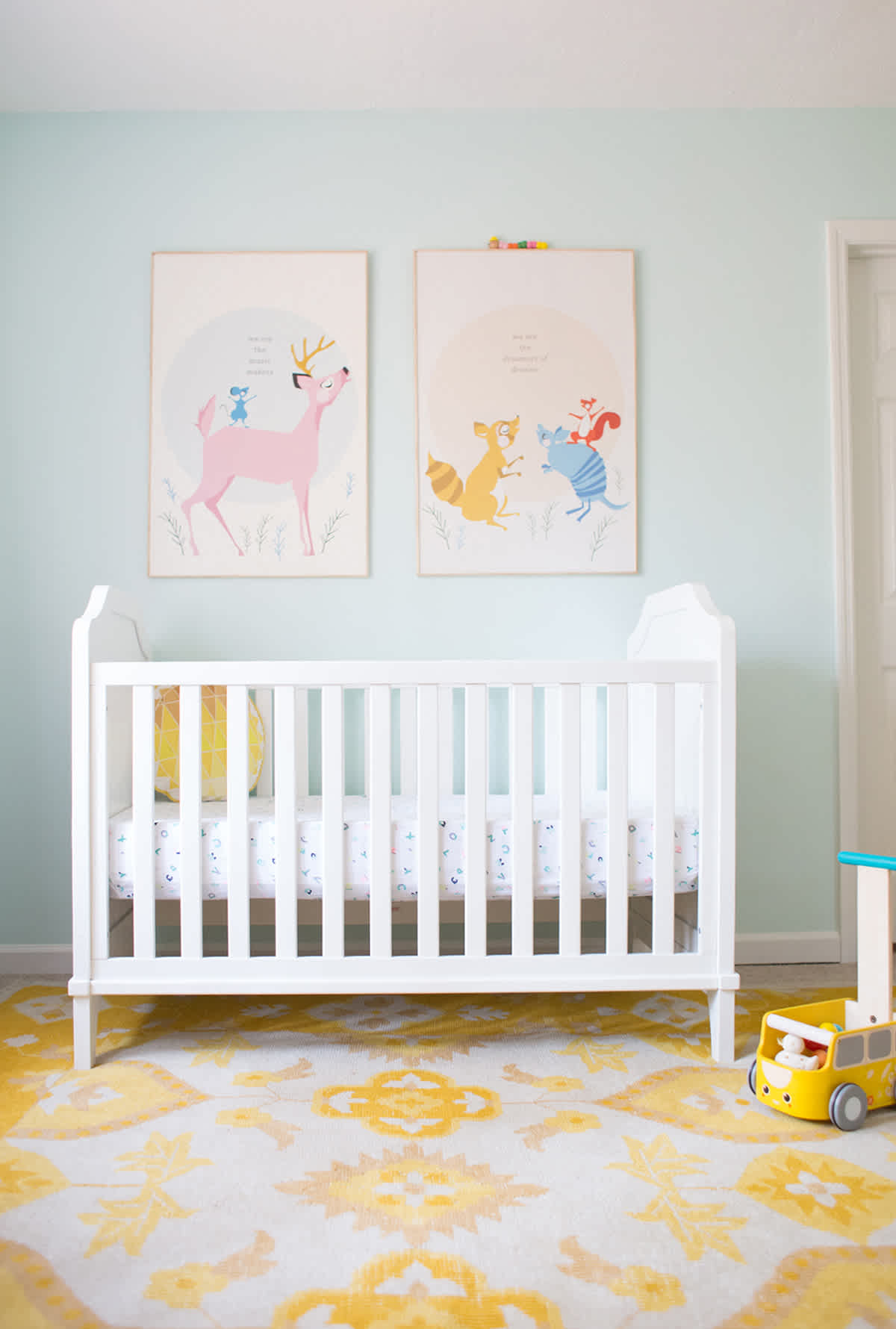 We painted the walls Embellished Blue by Sherwin Williams, which is a great shade for a neutral nursery, and added pops of yellow. The crisp white of the crib also looks so great against that perfect blue hue!
(Sources for above: Deer Singing and Raccoon Singing prints - size is 24" x 36", like this canvas option; ABC crib sheet; Van Baby Walker)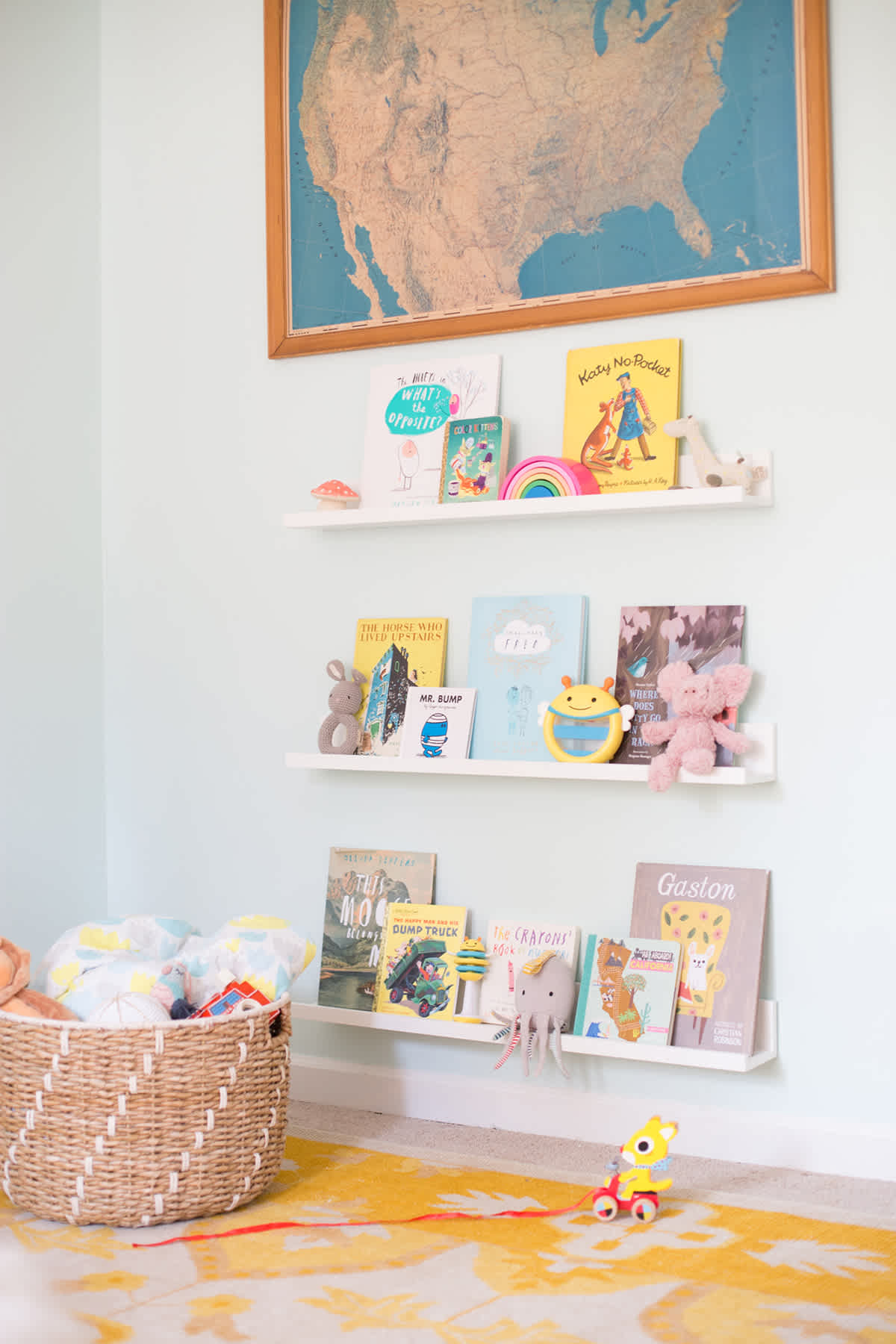 I snagged that vintage US map for a steal, and I think it's so perfect over a trio of shelves for stacking favorite books and small toys!
(Sources for above: Shelves; Storage Basket; What's the Opposite; Color Kittens; Mr. Bump; Imaginary Fred; Skip Hop Music Instruments; Where Does Kitty Go; Piggy; This Moose Belongs to Me; The Crayon's Book; Gaston; Cat Pull Toy; The Happy Man and His Dump Truck)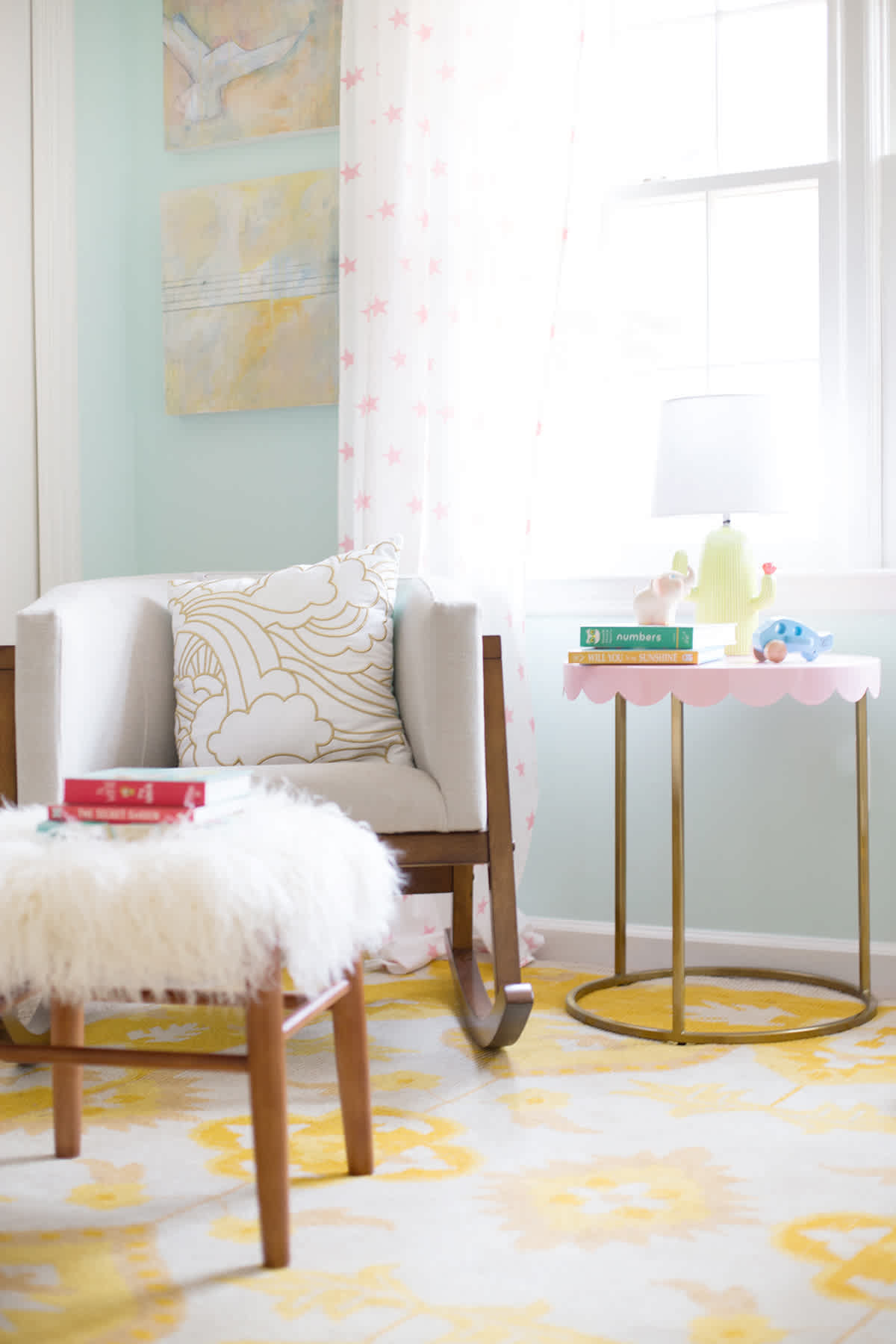 I love this stool - the texture is so fun, and it's super soft! That scallop table works great as a side table, and can also become a kid table when paired with play chairs later on. And the cactus lamp. I love that little guy! The pink accents make this room a little more girly, but just switch out the pink table for a white one and the pink star curtains for the black ones and it's a boy room or a neutral space - so easy!
(Sources: Stool; Barrel Rocker; Cloudscape Pillow; Scallop Table; Cactus Lamp; Star Curtains)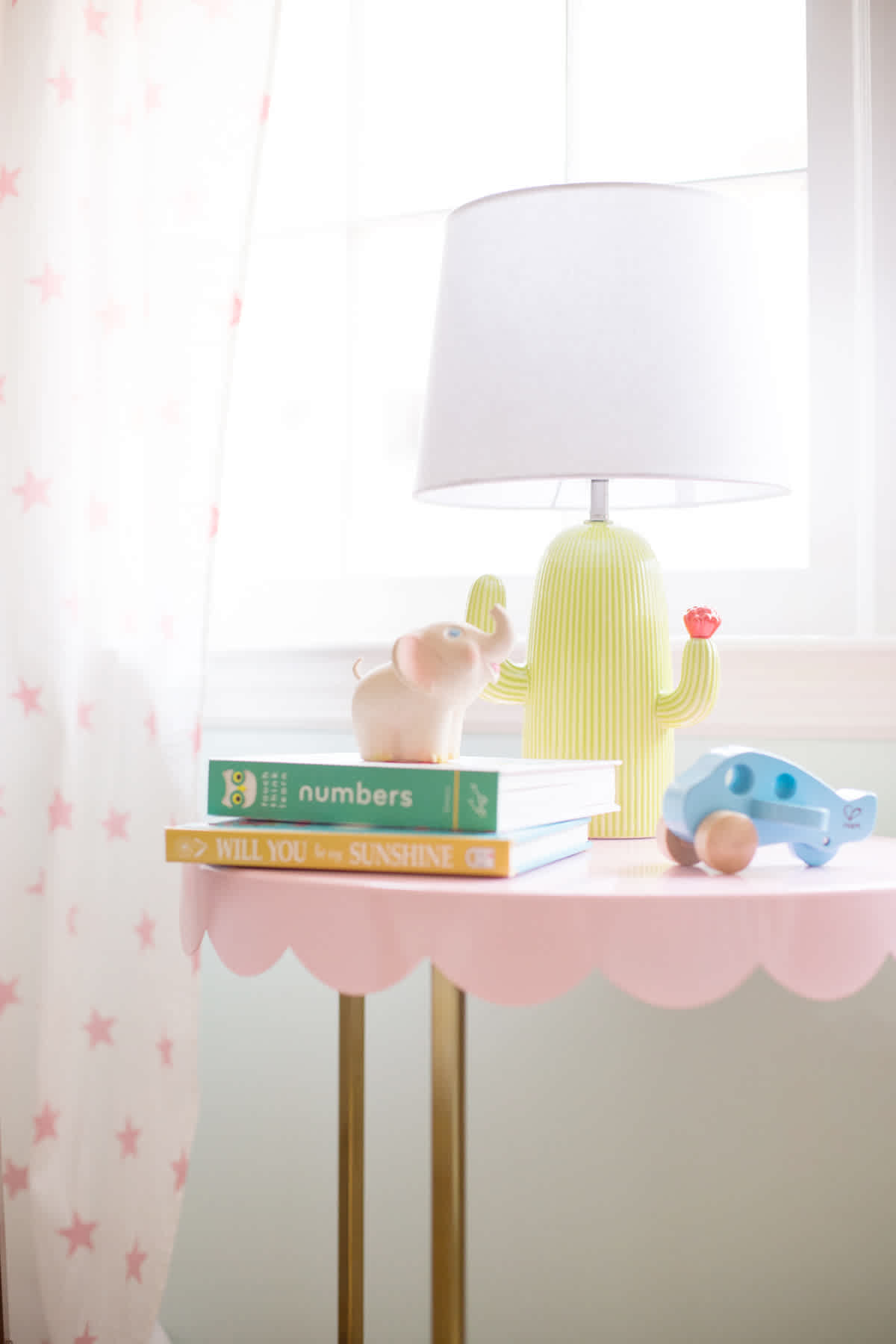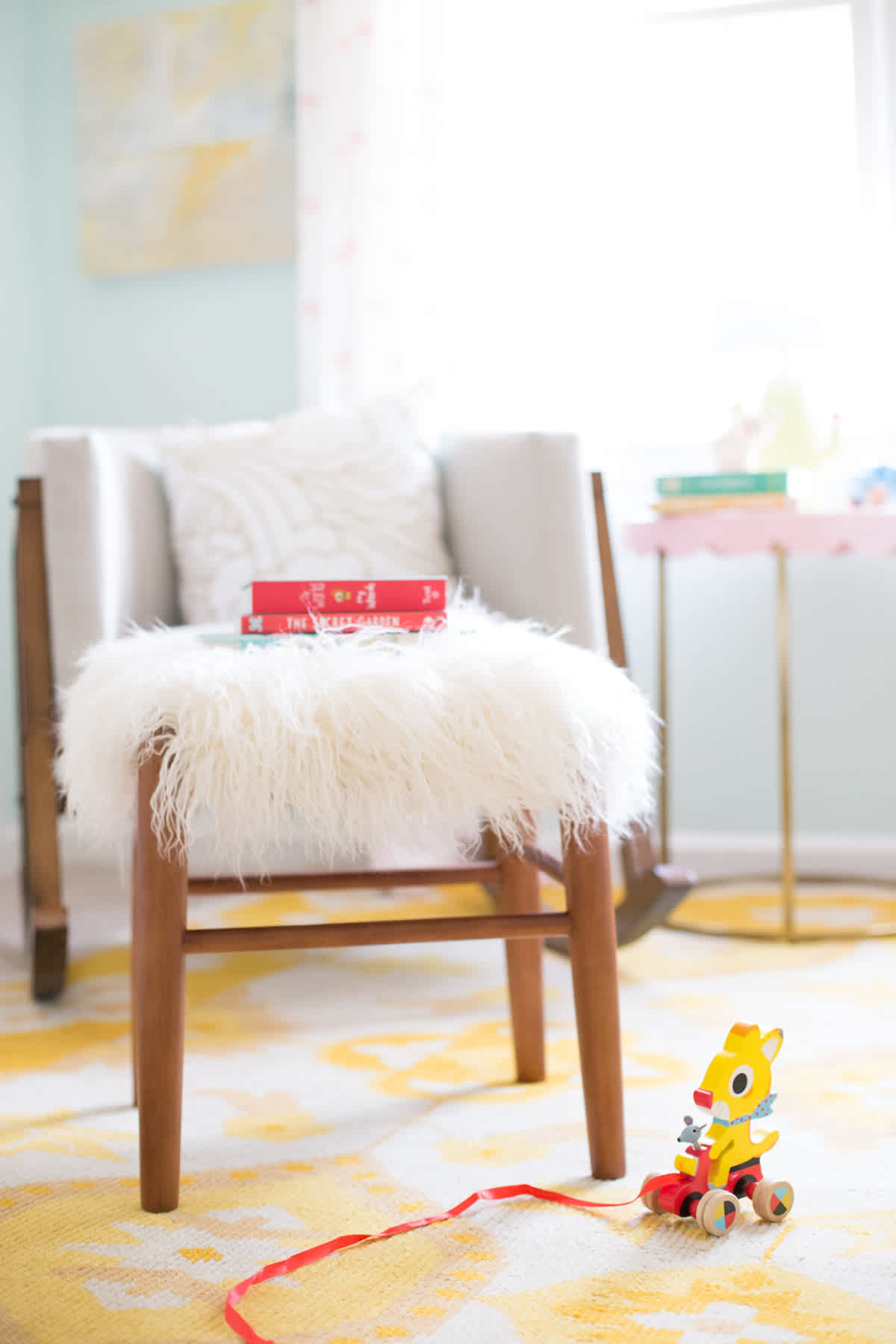 This space is for my friend Jennie, who is expecting baby #4! It was so fun putting this together for her. It's not always as easy putting together a room for babies three and four, and all of these pieces are really affordable!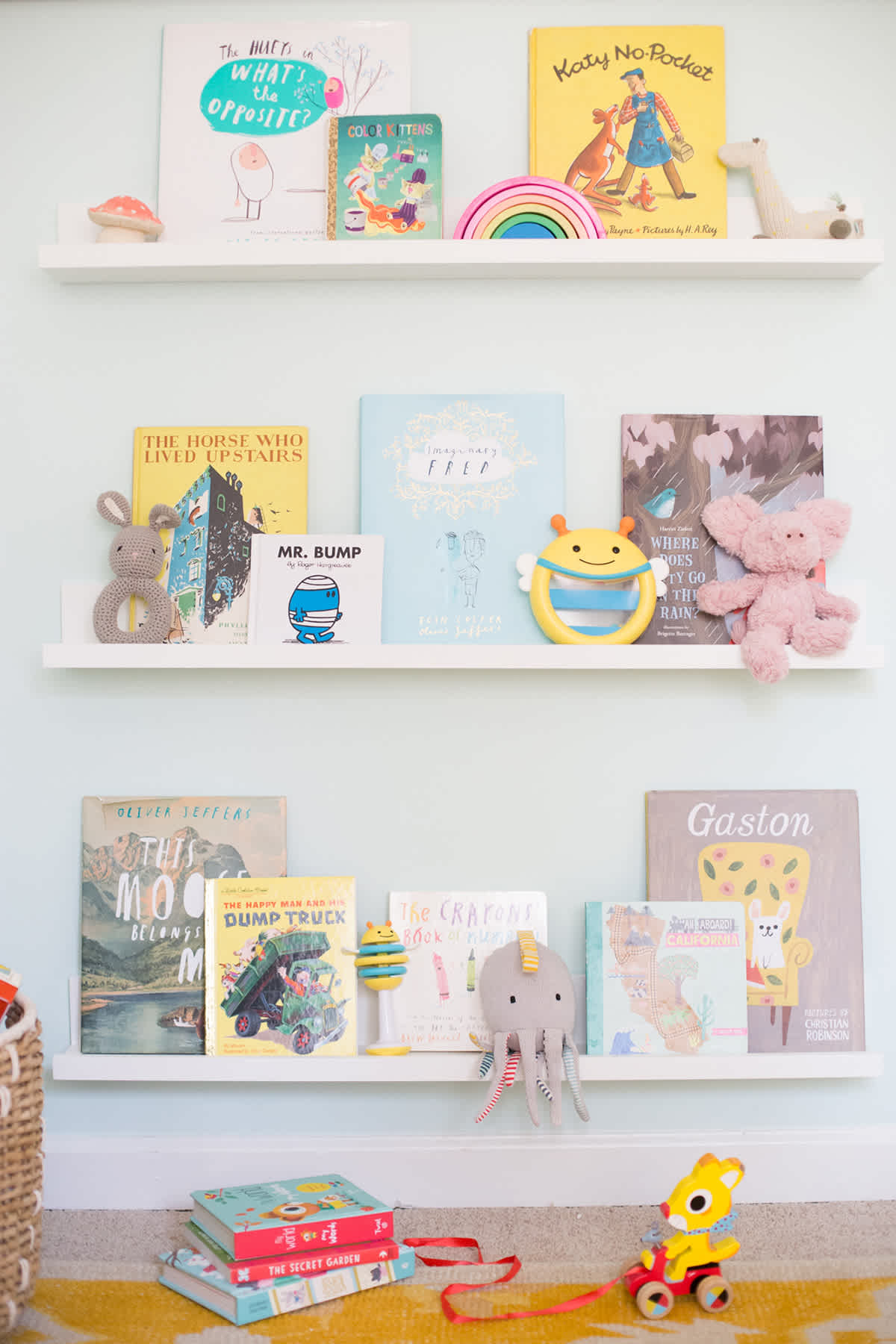 These shelves are really easy to install (I put them in myself) and are an affordable, easy solution if you don't want to DIY something more complicated. They are also a bit deeper than a lot of shelves this style, so you can put more toys, cars, etc. on there for extra storage.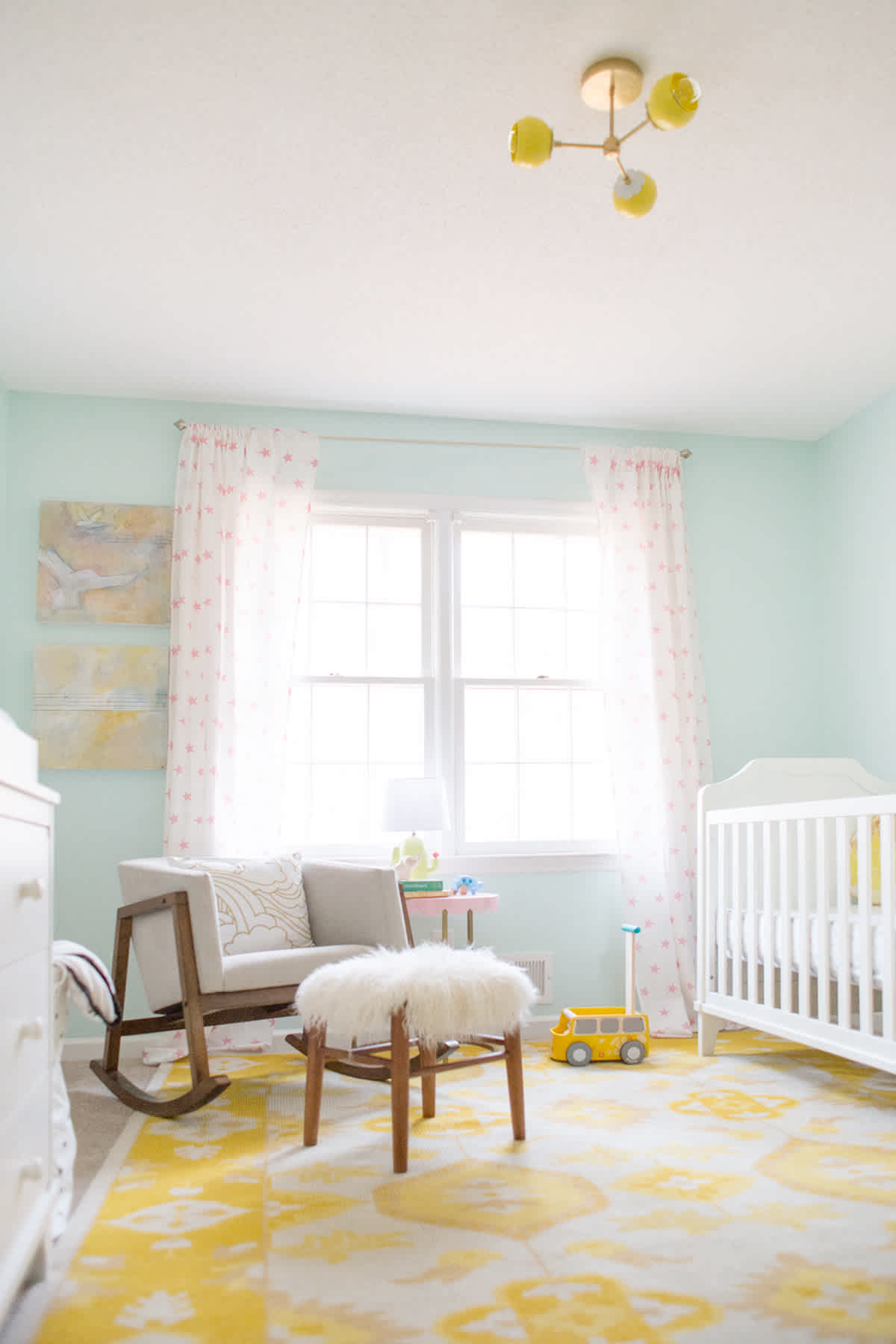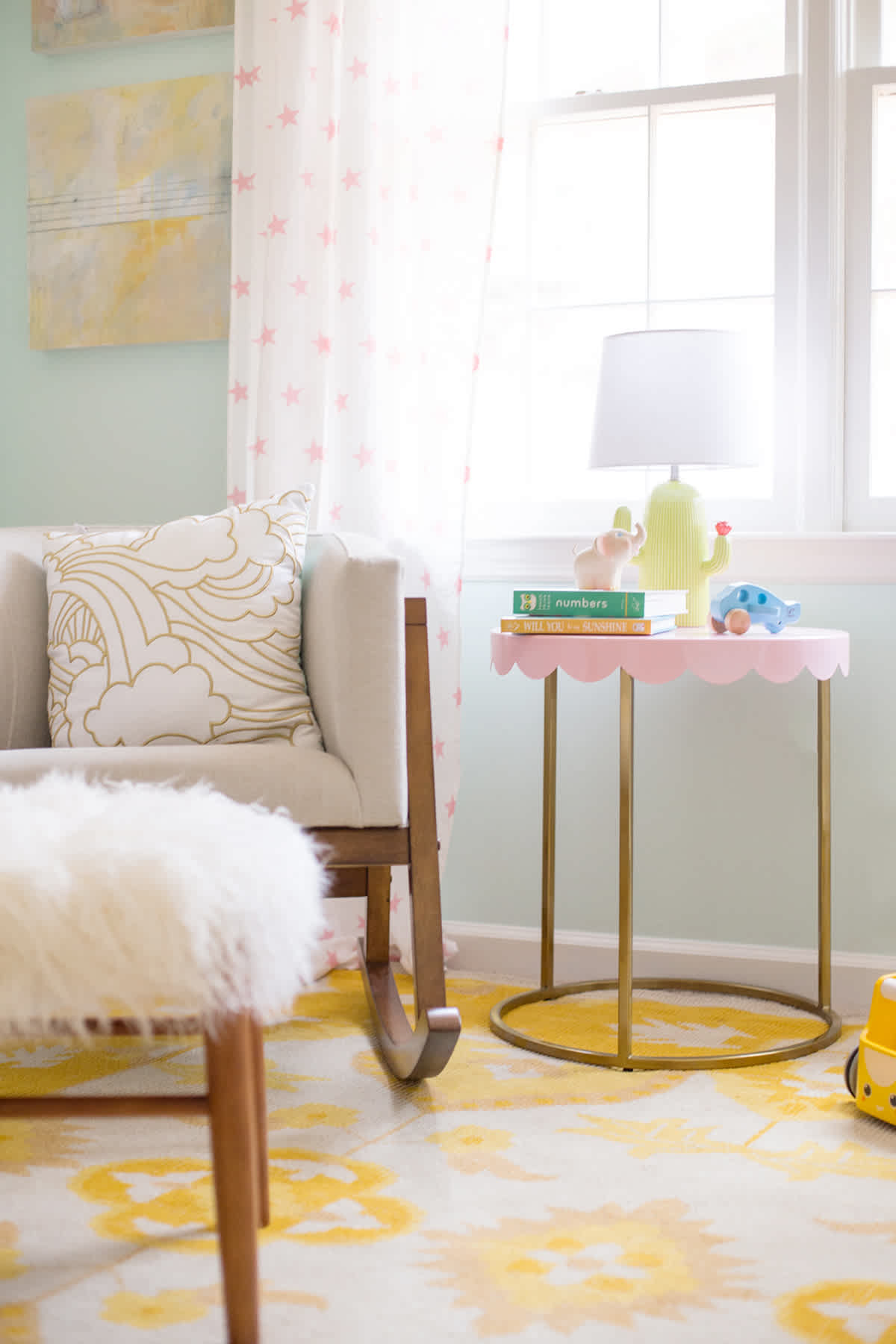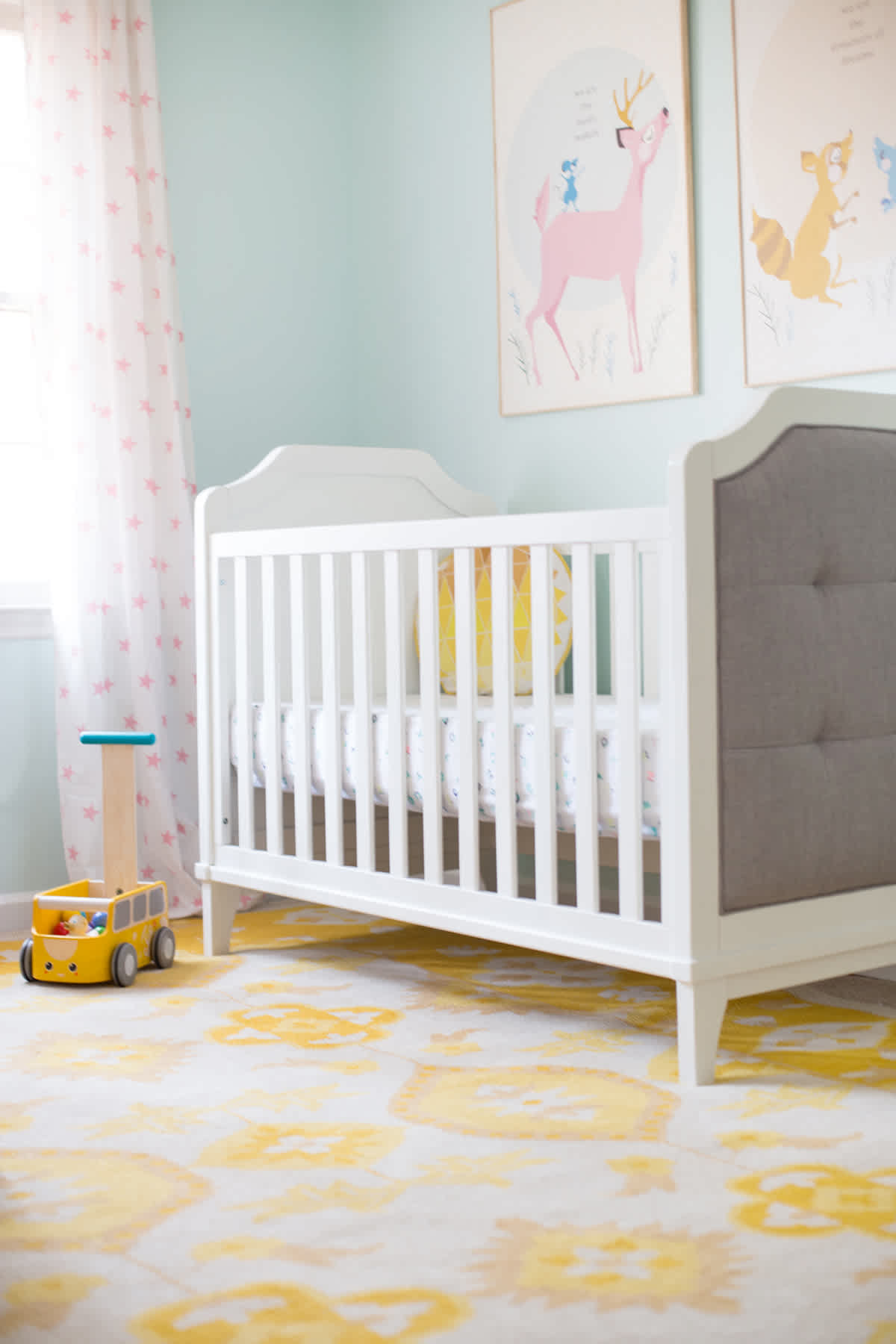 So, what do you think? Hope you are inspired! I love finding pieces that aren't too pricey, but are still beautiful and have lots of personality!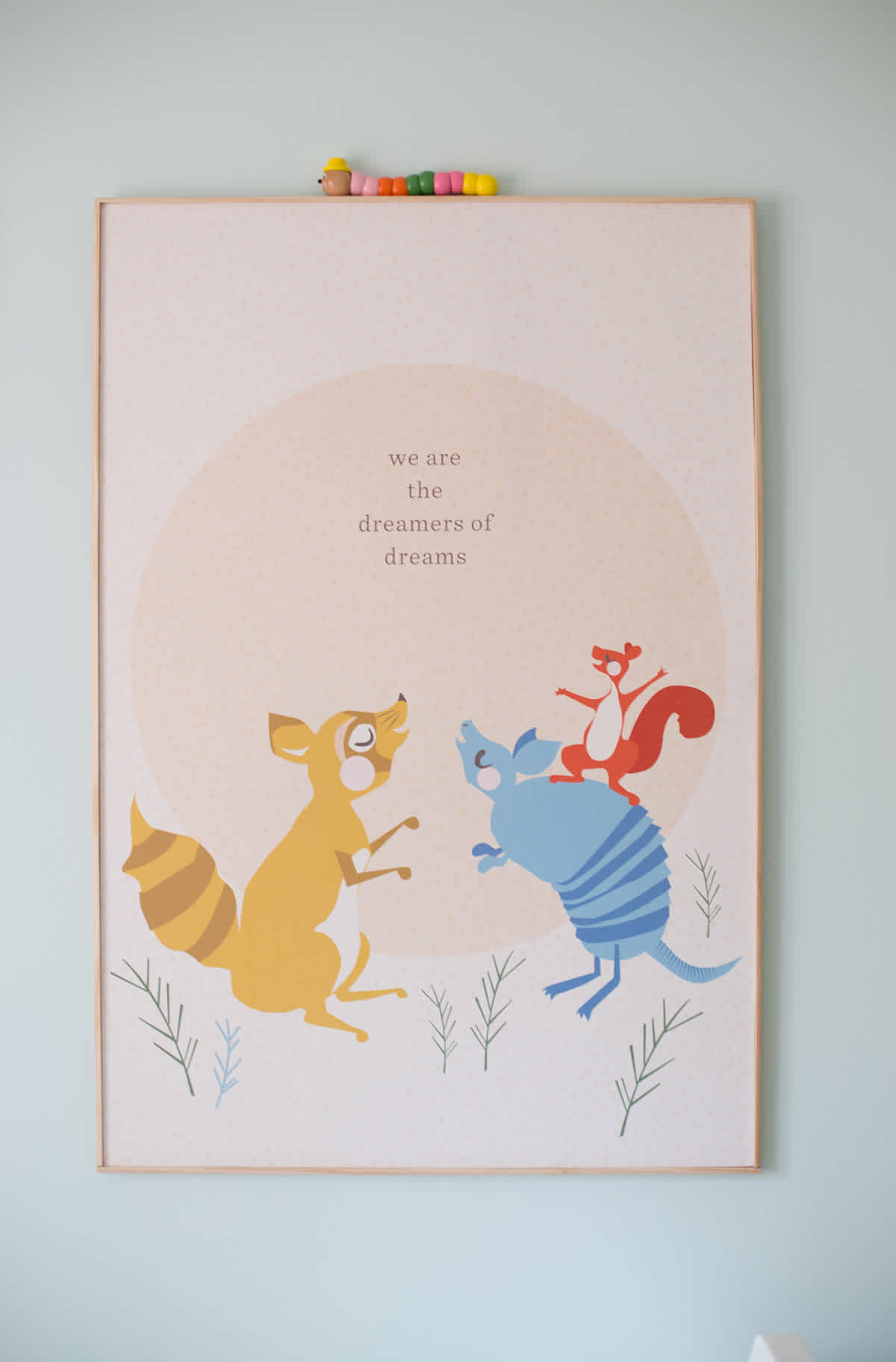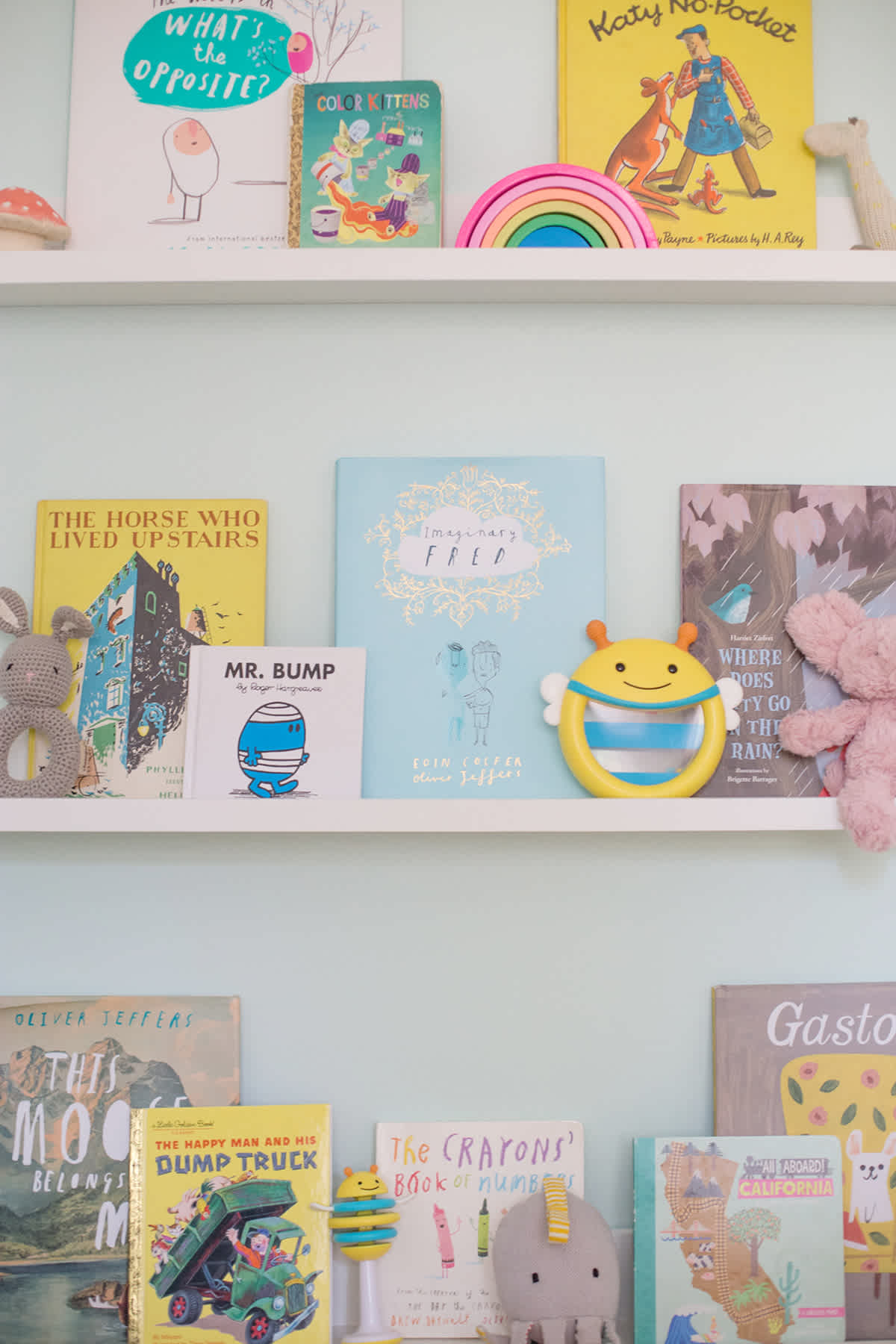 Thank you so much to Baby Relax for sponsoring this post, and be sure to check out the beautiful Luna collection, available online from Target!