Featuring Drew Barrymore's Flower Kids Line
Have you seen Drew Barrymore's new Flower Kids line at Walmart? It's super colorful and punchy, with a ton of adorable product. Some of my favorite pieces are the storage options, as those can get pricey, but these are affordable with lots of personality. I tried out the Rainbow bookcase, and it's so fun!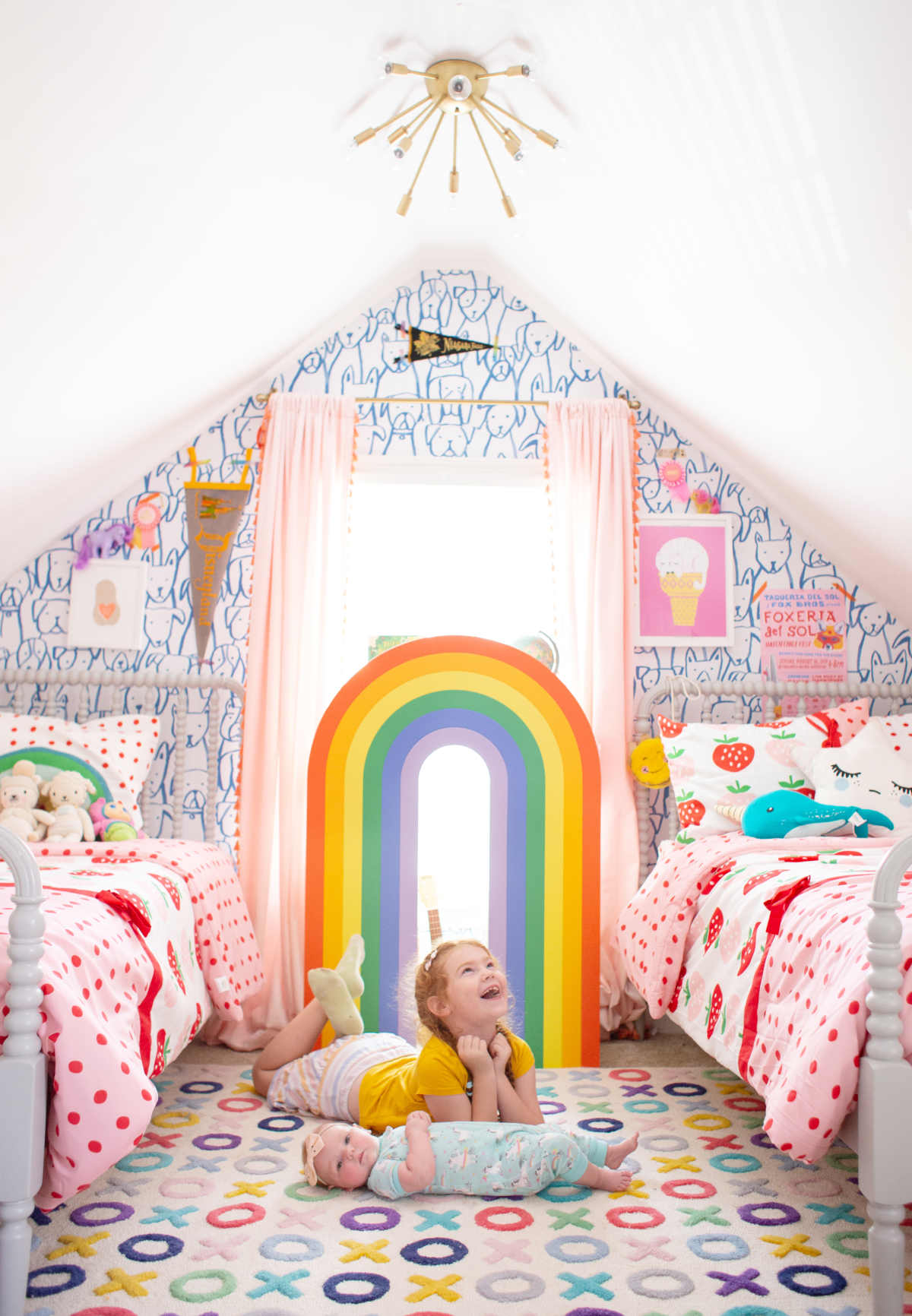 (pictured above: Rainbow Bookcase; Strawberry Bedding)
The bookcase is super cute; I haven't completely decided where it will live in the girls' room although it's really fun between their beds. One thing I love about it is that the rainbow covers the shelves, and you can access the books/items from the sides.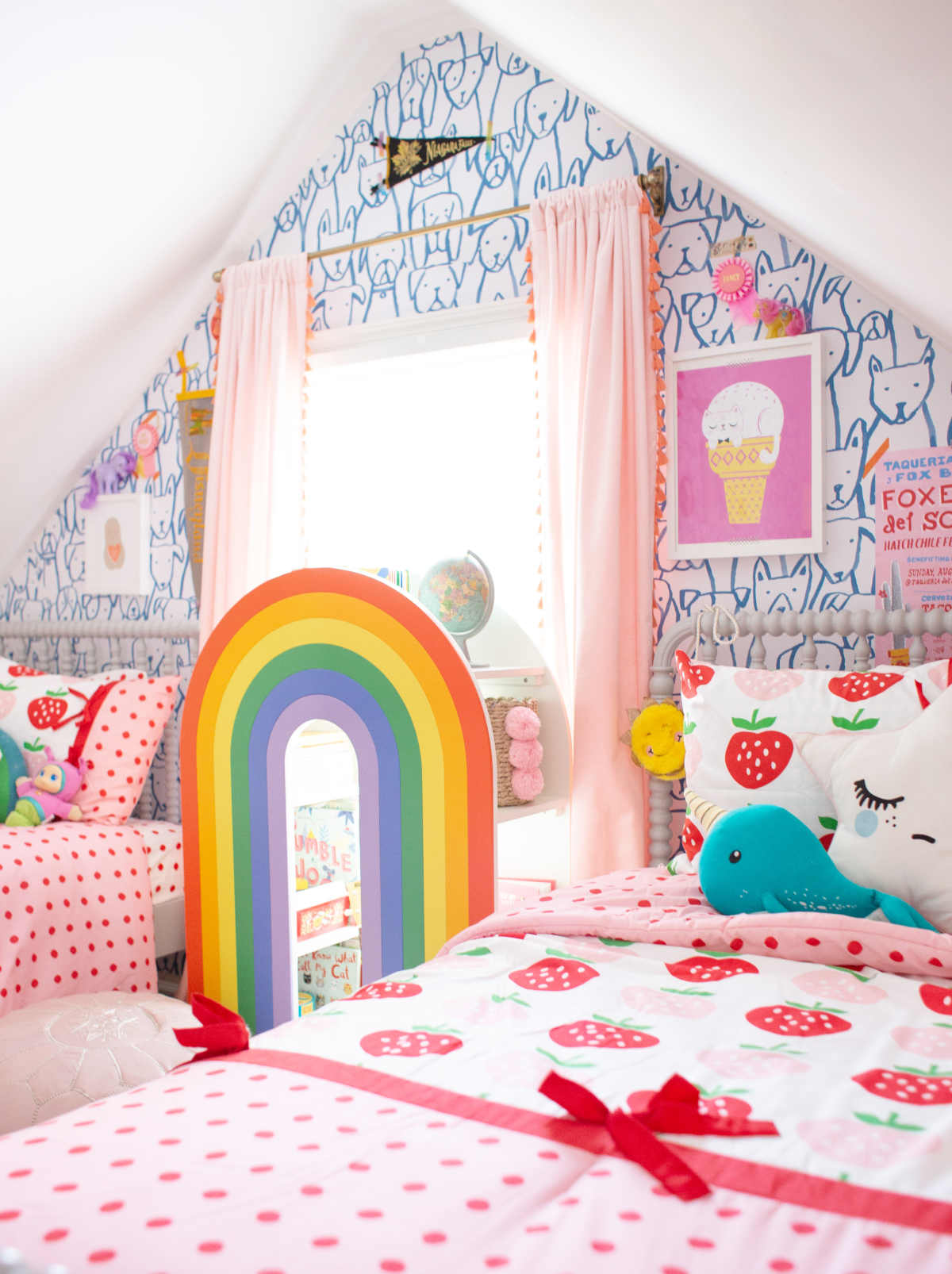 My girls love to re-style every shelf in the house (i.e. hoard small tiny things and turn them into stuffed animal beds) which means they can quickly look cluttered, so this way, you can't see all the clutter. Which makes us all happy - they can re-style to their heart's content, and there won't be visual clutter to make me crazy!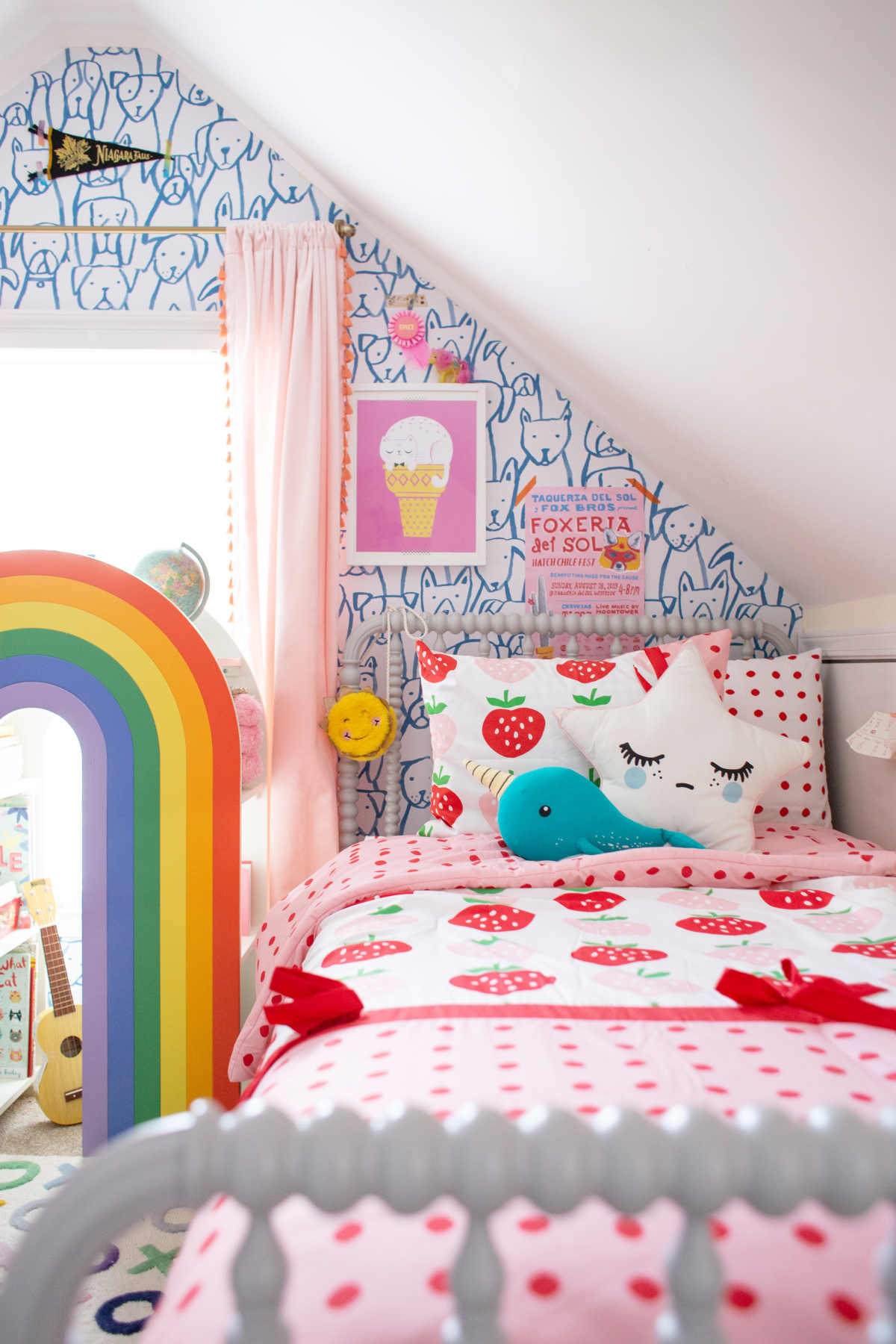 Be sure to check out Drew's entire Flower Kids line available here, or shop some of my favorites below! (Also, this post has a whole room concept featuring the line!)