Favorite Children's Books to Build Your Library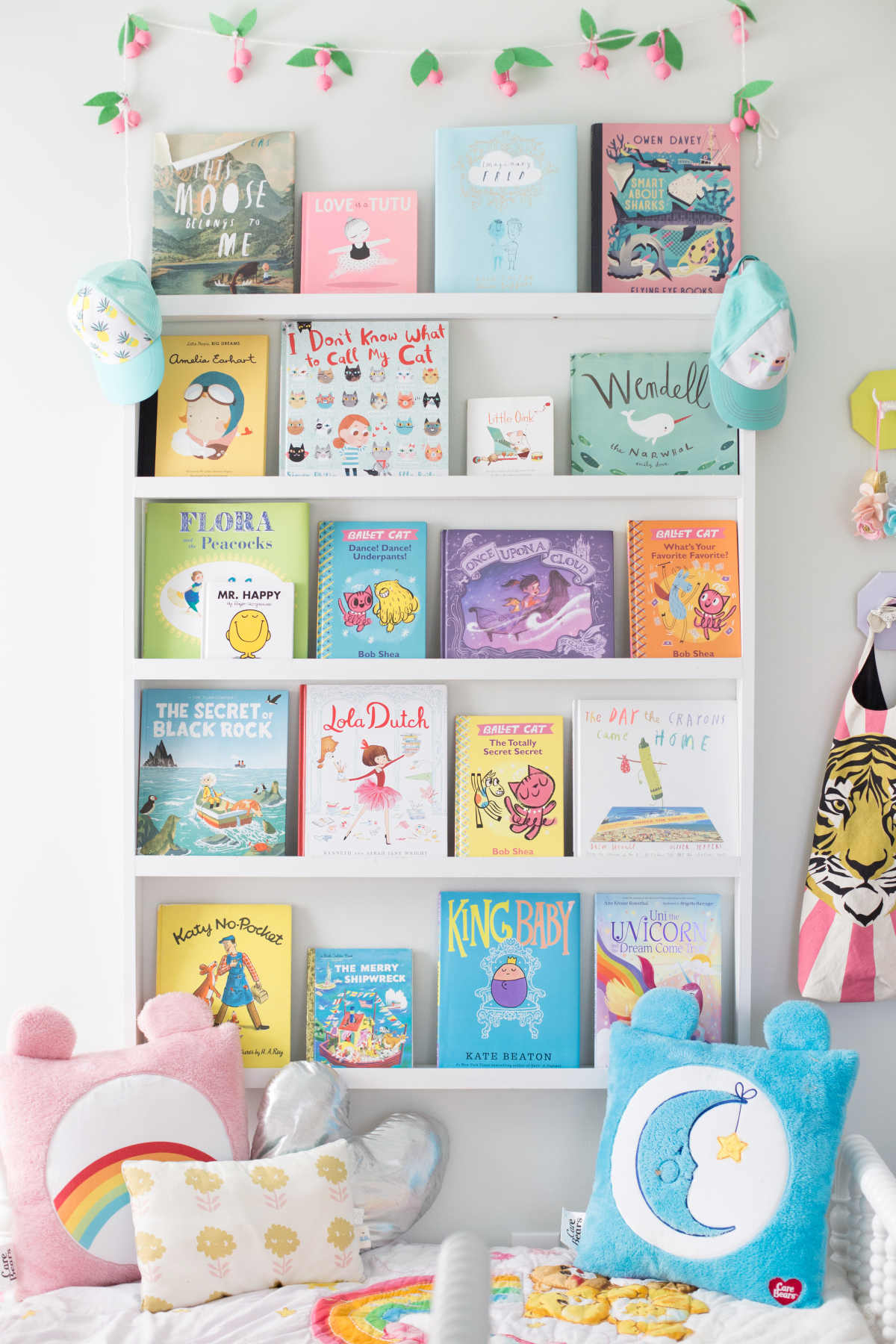 Books are one of my favorite splurges for kids. I think they are invaluable, and are also one of the few purchases that will likely stick around for awhile. My mother and Chip's mother both have a great library of books from our childhoods, and my girls love getting to read them.  Whenever I add to our collection, I like to think these books will be around for my grandchildren to read, and my girls will remember these favorite stories and the snuggles that came with them with much joy.  Plus, they make such a lovely bit of color to the wall, don't they?
(See more details on this room here!)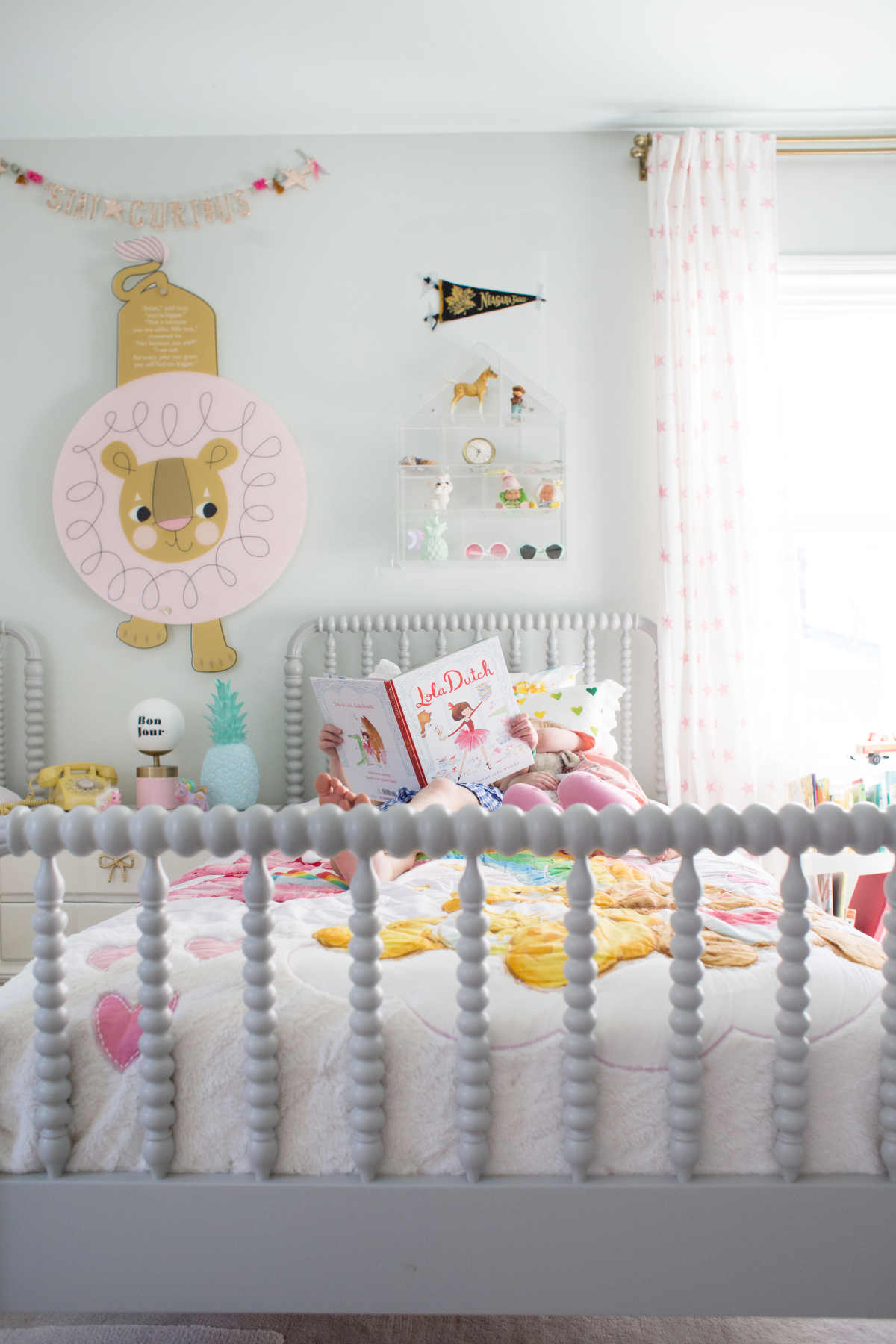 Here is a list of some of our current favorites that are on frequent rotation, and these would all make such fun baby shower or birthday gifts:
(1) This Moose Belongs to Me; (2) Love is a tutu; (3) Imaginary Fred; (4) Smart About Sharks; (5) Amelia Earhart; (6) I Don't Know What to Call My Cat; (7) Little Oink; (8) Wendell the Narwhal; (9) Flora and the Peacock; (10) Ballet Cat: Dance, Dance, Underpants; (11) Once Upon a Cloud; (12) Ballet Cat: What's Your Favorite Favorite; (13) The Secret of Black Rock; (14) Lola Dutch; (15) Ballet Cat: The Totally Secret Secret; (16) The Day the Crayons Came Home; (17) Katy No-Pocket; (18) King Baby; (19) Uni the Unicorn and the Dream Come True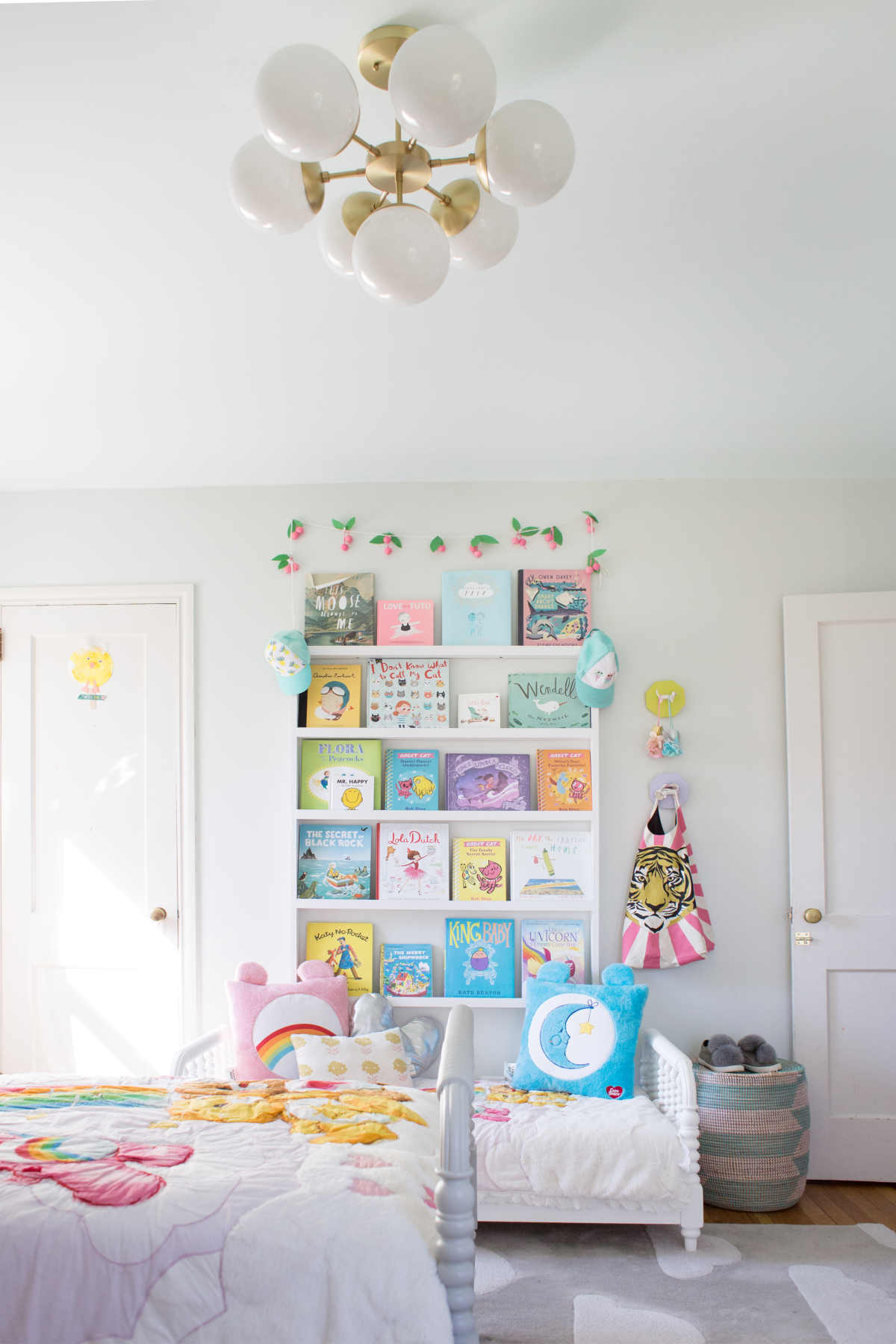 Are any of those your faves?  I love reading all of these - it's an extra bonus when you enjoy the books, too!