DIY paint dropcloth curtains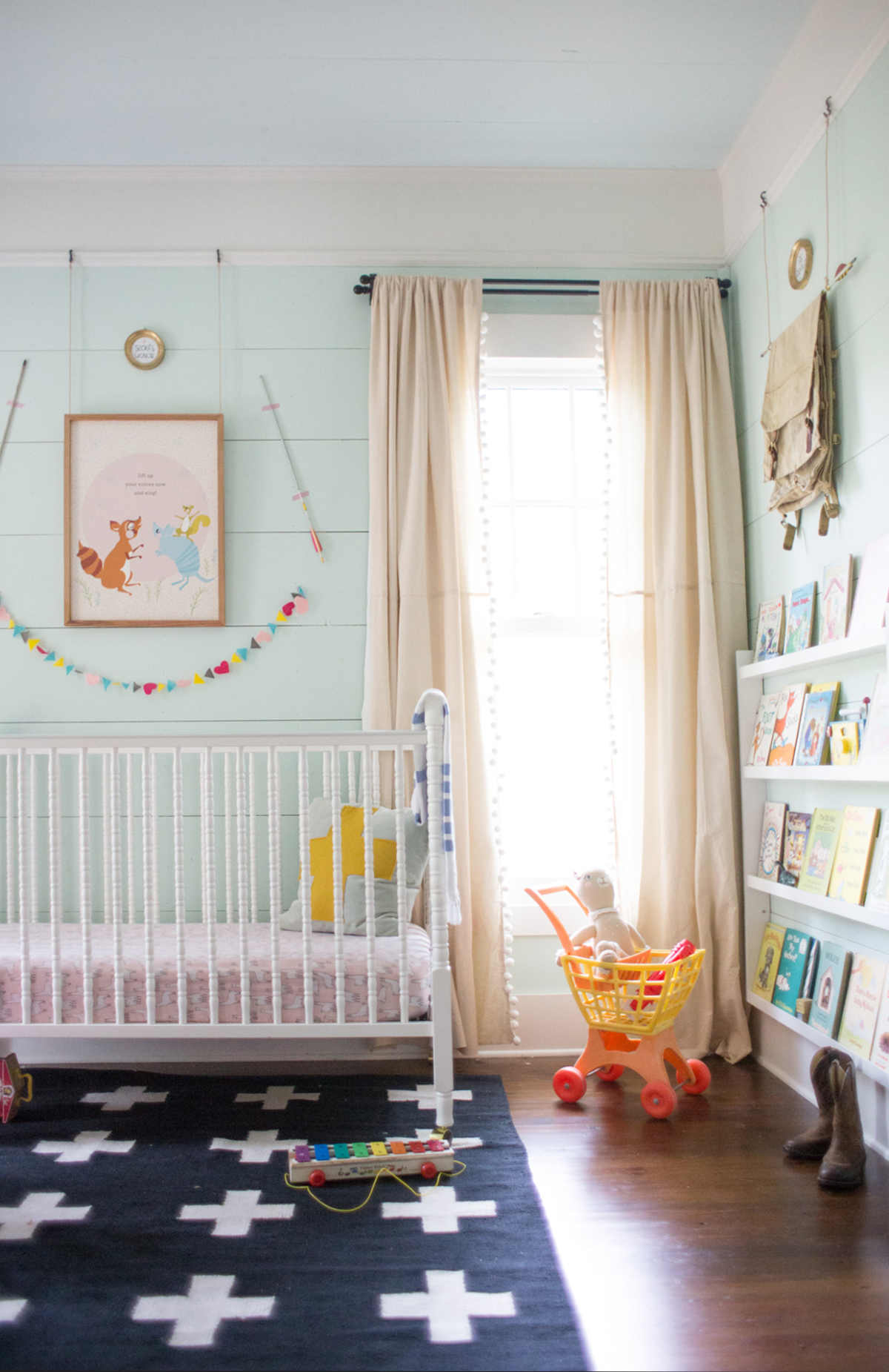 Just wanted to share a quick little DIY for these paint dropcloth curtains, as it's a quick, easy and super affordable way to make curtains.
(pictured above: Jenny Lind Crib; Rug, Bookshelf Details; Curtain Rods; Paint Dropcloths; Pom Pom Trim)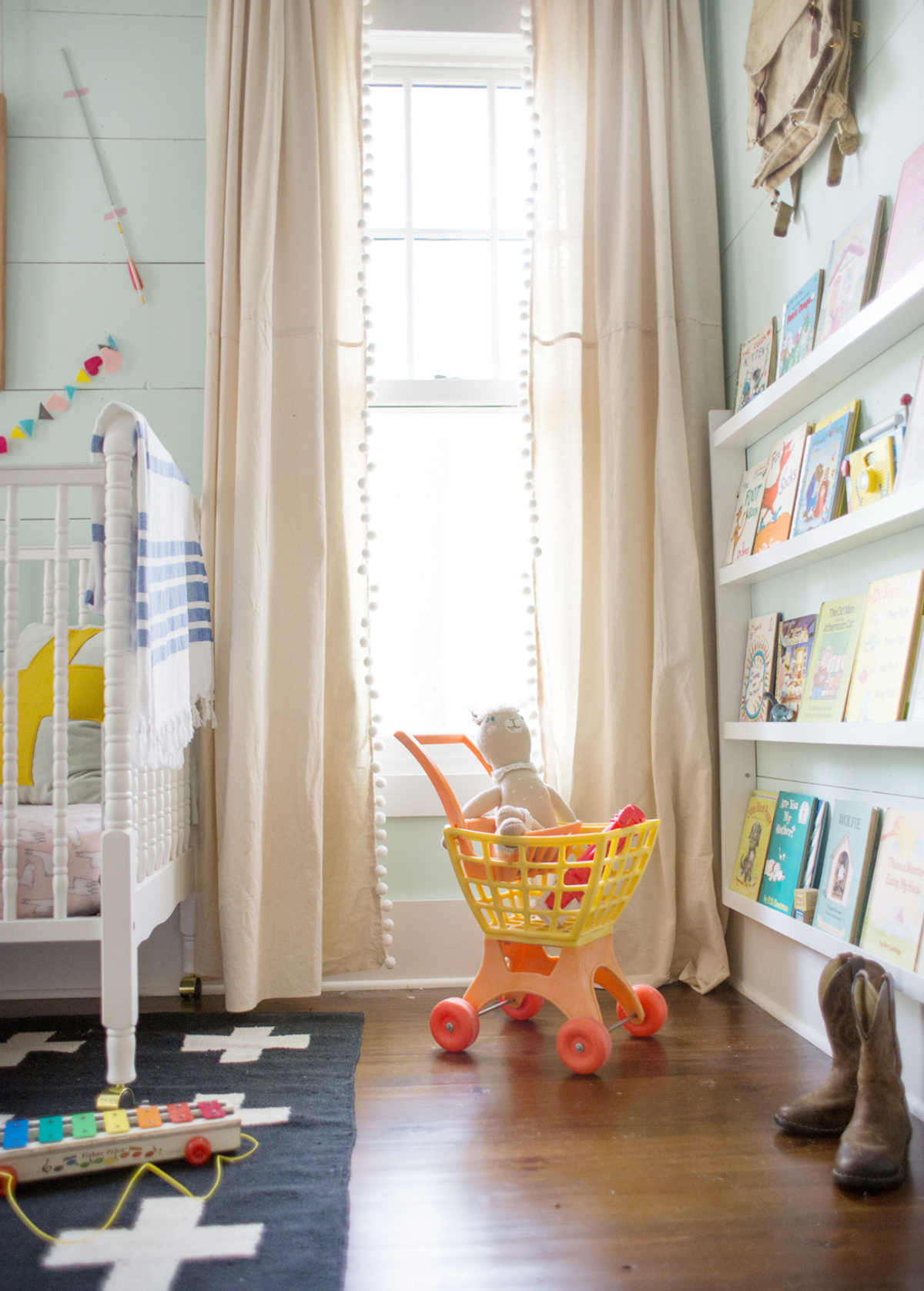 These drop cloths work great, and I used this pom pom trim, which is super affordable at $1.25/yard.  Just cut your panels to size, hem, and add pole pockets and pom pom trim.  You can also do this with some no sew iron on, too, if you'd rather not pull out a sewing machine.
The drop cloths aren't opaque, so I like adding a blackout liner and using a double curtain rod (I also like this one), which works great to make the room cozy and dark and bedtime.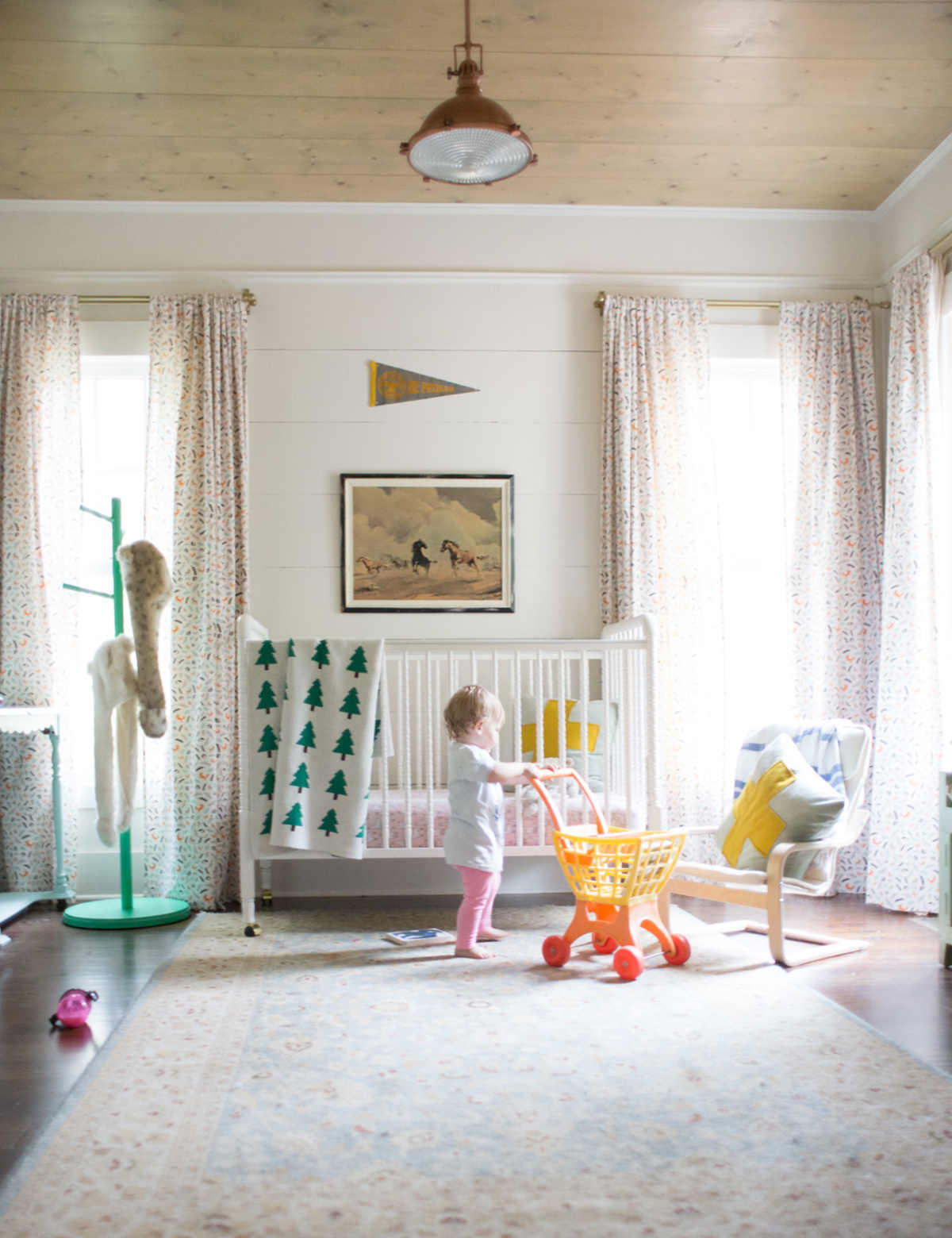 And, if you don't want to make your own - I'm smitten with the curtains at Minted.  They have the most whimsical, fun prints, with countless options and in any length you need.  (These are the ones pictured above.)