DIY grocery stand
and treats from my sweet muffin
Vivi has been loving her little tea cart and playing shop, so I thought it would be fun to make a little grocery stand for her.  I wanted to make something simple, and I put this one together on my own, without any help, so here is a really easy project if you want to try it.  It's also well stocked with adorable goodies from My Sweet Muffin.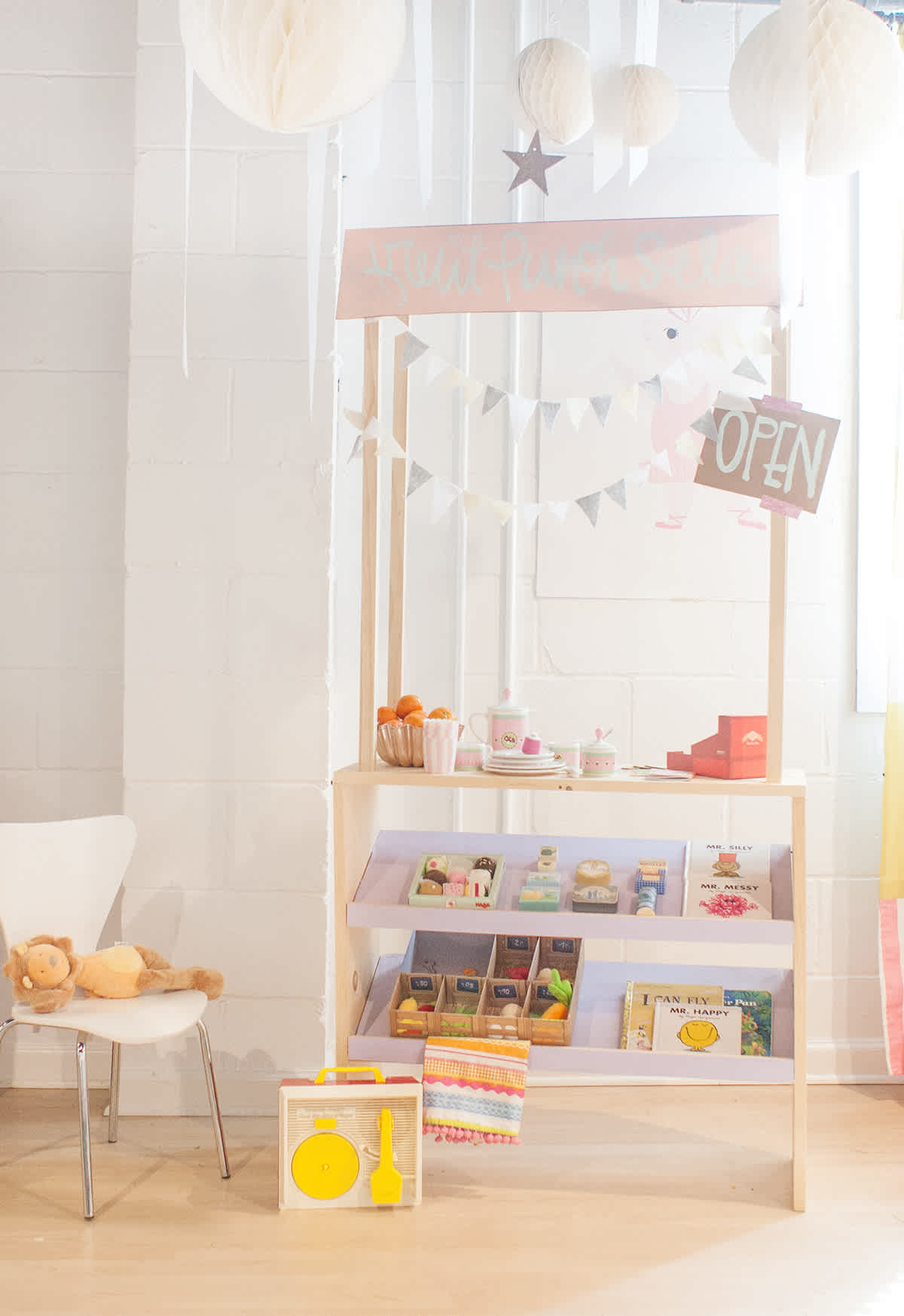 To put this together yourself, below is what you need (I had everything trimmed at Home Depot, so it was all ready to use when I got home - also, please note you may wish to adjust dimensions based on the height of your child):
two 2" x 10" pine boards | two 2" x 28" pine boards | two 2" x 29.5" pine boards | two 12" x 27" common boards | one 12" x 31" common board | two 12" x 29.5" common boards | four 1" square dowels (36" long) | 1.5" screws | drill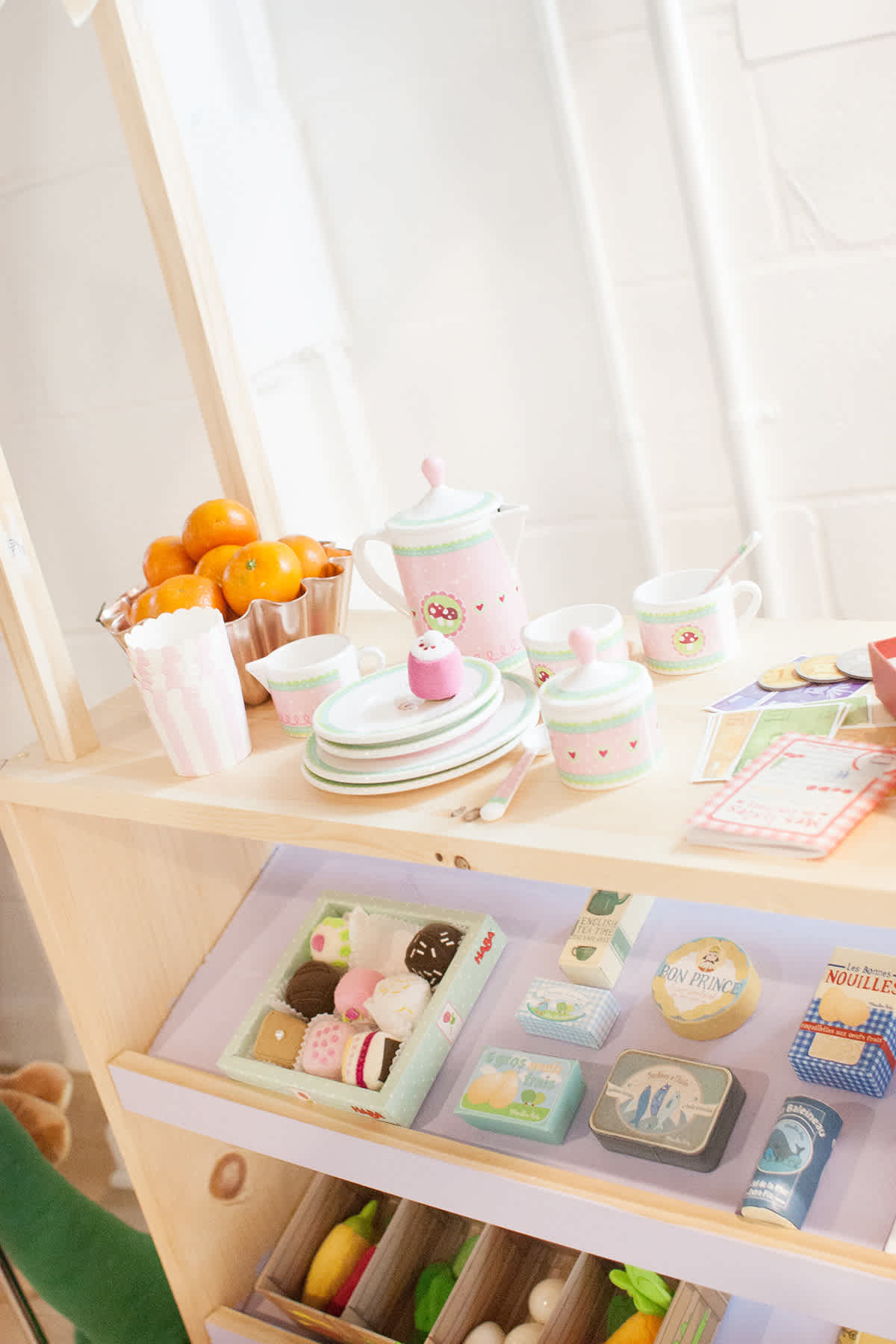 Aren't those little grocery items the cutest?  Pictured above are the Lucky Mushroom tea set, the Moulin Roty cash register, the HABA dessert set, the HABA vegetable market (which is also a fun game!), and the Moulin Roty market groceries.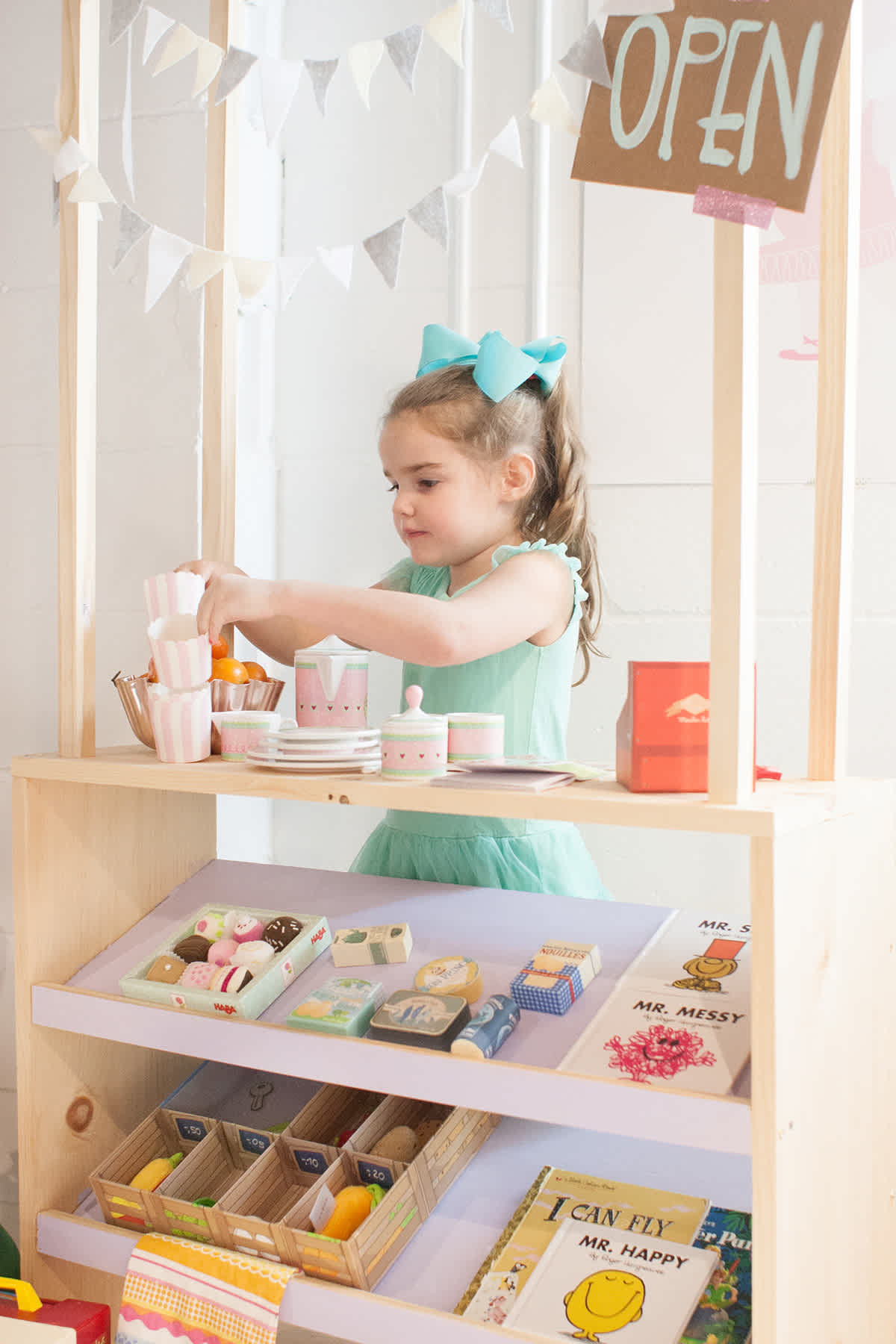 To put this together, I'd recommend pre-drilling holes to make it a little easier.  You will probably need an extra pair of hands to hold the shelves while you attach them, but other than that, it is pretty simple!  I used some cardboard for the top and sign.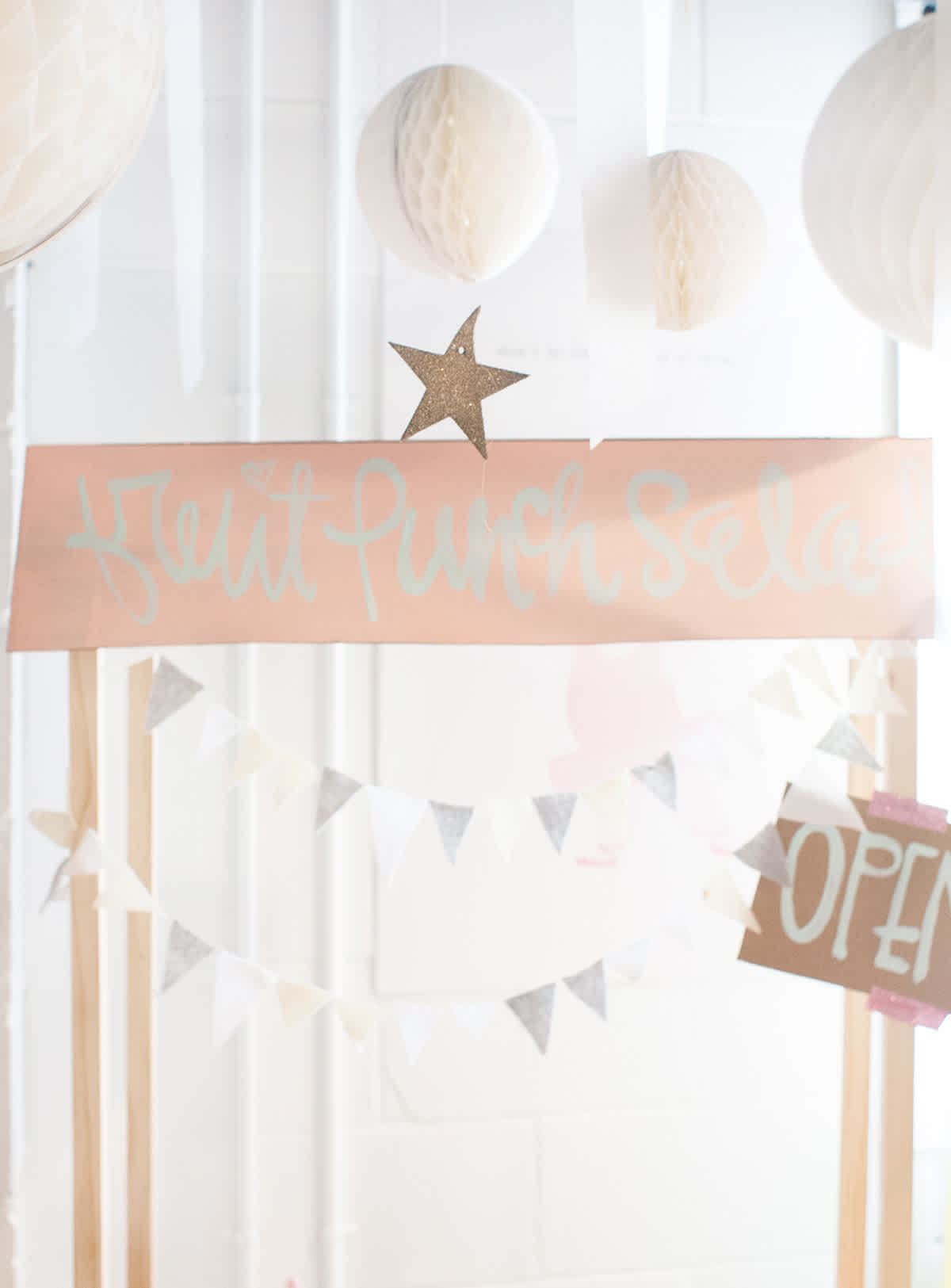 I asked Vivi what she would name her little shop and she said, "fruit punch salad," so thus the name.  Below is a drawing of the pieces as they go together - let me know if you have any questions about the assembly!  I put the dowels onto the 12" x 31" piece first, then attached the 12" x 27" sides, and then put in the shelves and the top pieces.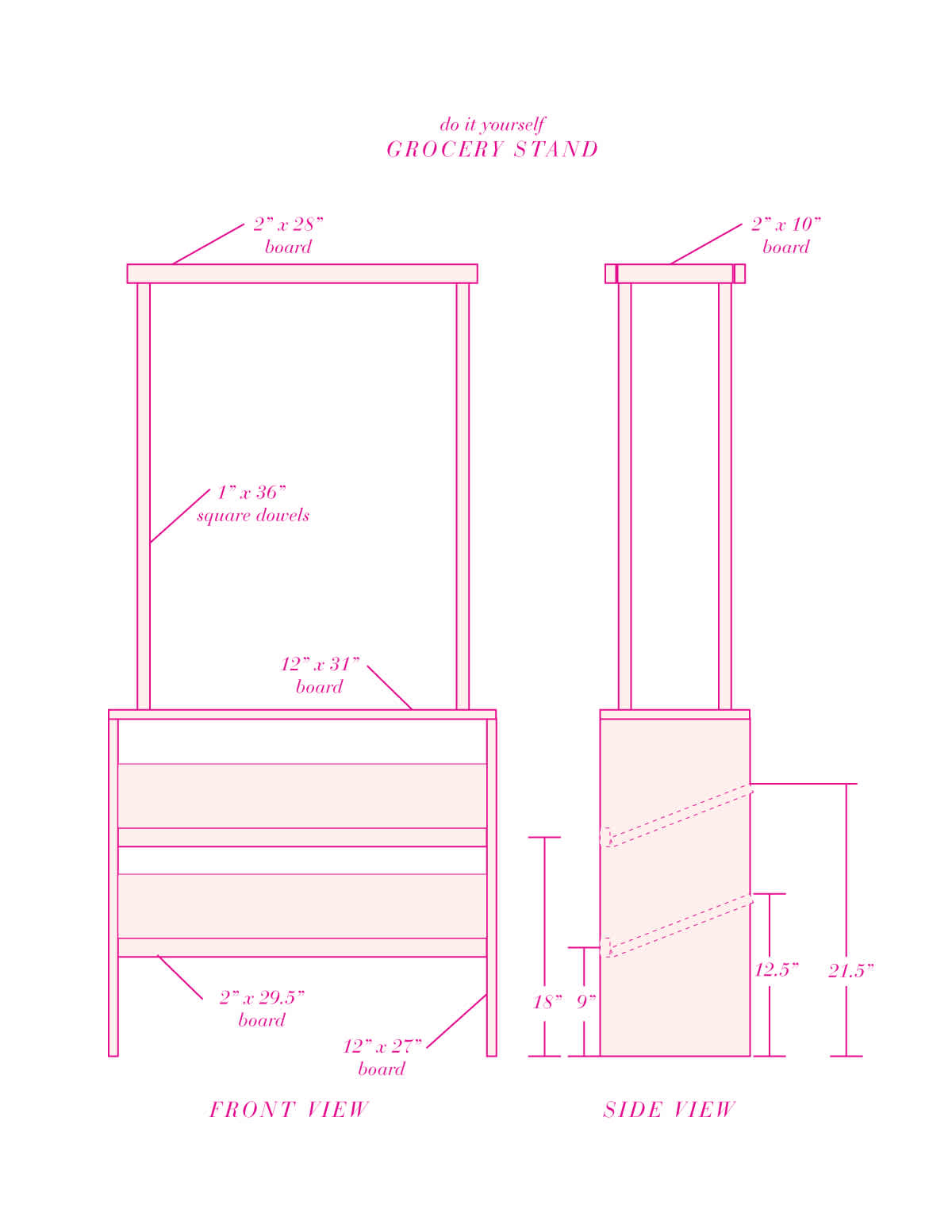 Please comment if you have questions, and I'll be happy to answer them!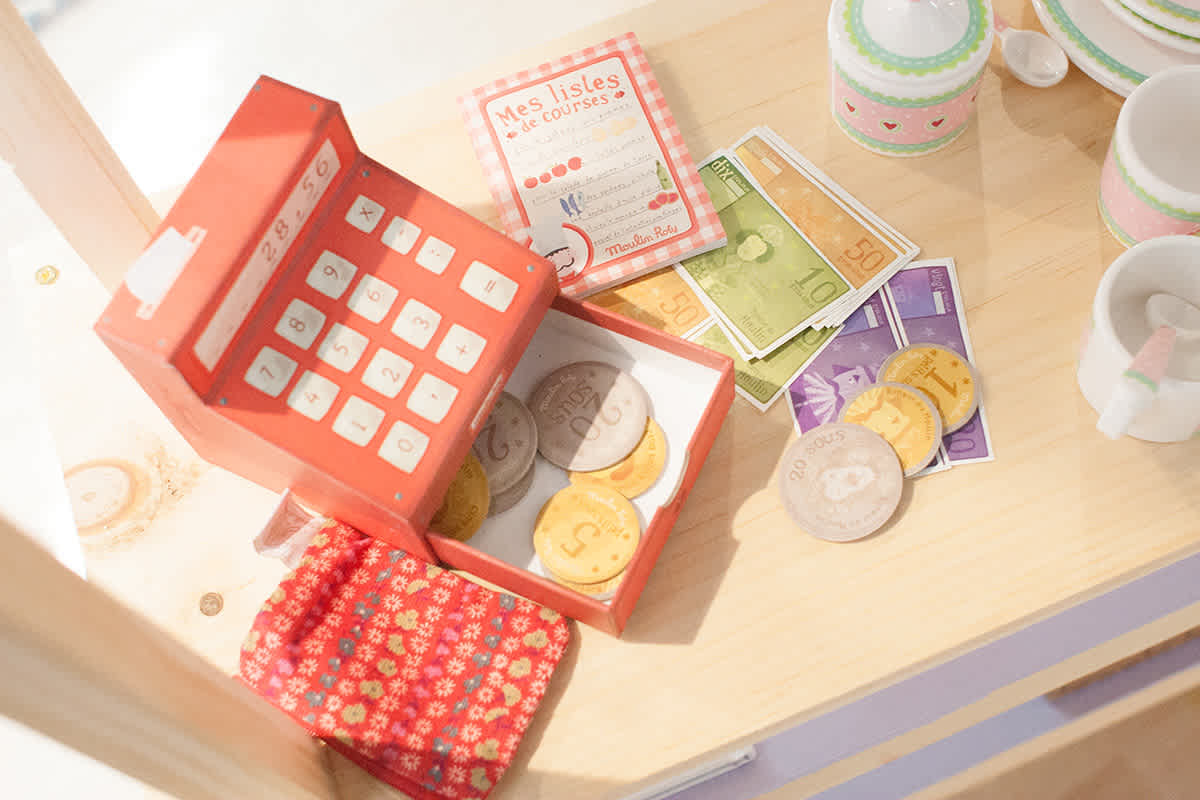 Be sure to check out My Sweet Muffin for all the cuteness they have.  There are so many imaginative goodies, perfect for long days inside when it's too chilly to be out all day!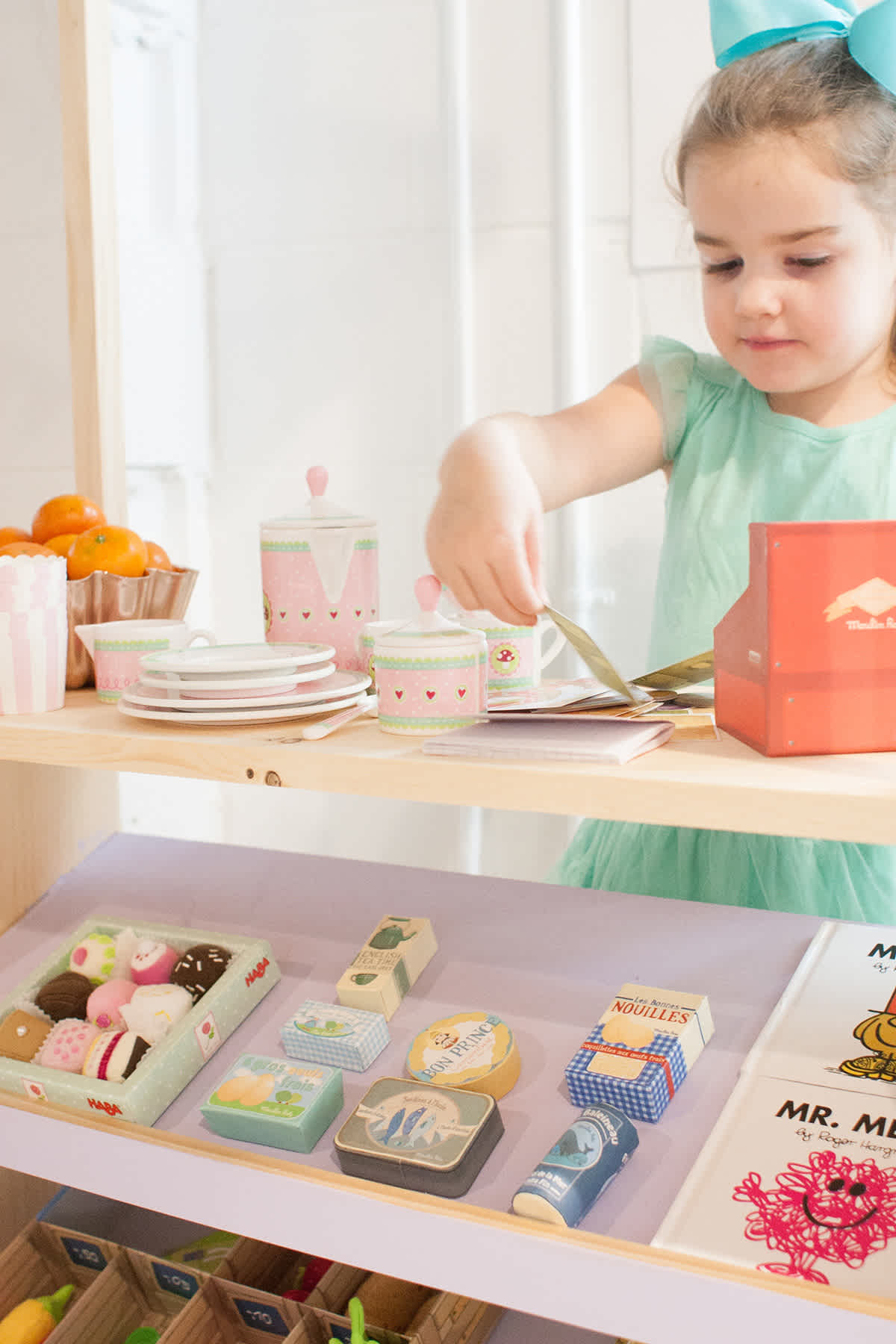 I have a feeling this will give us lots of entertainment while we wait for warmer days and springtime!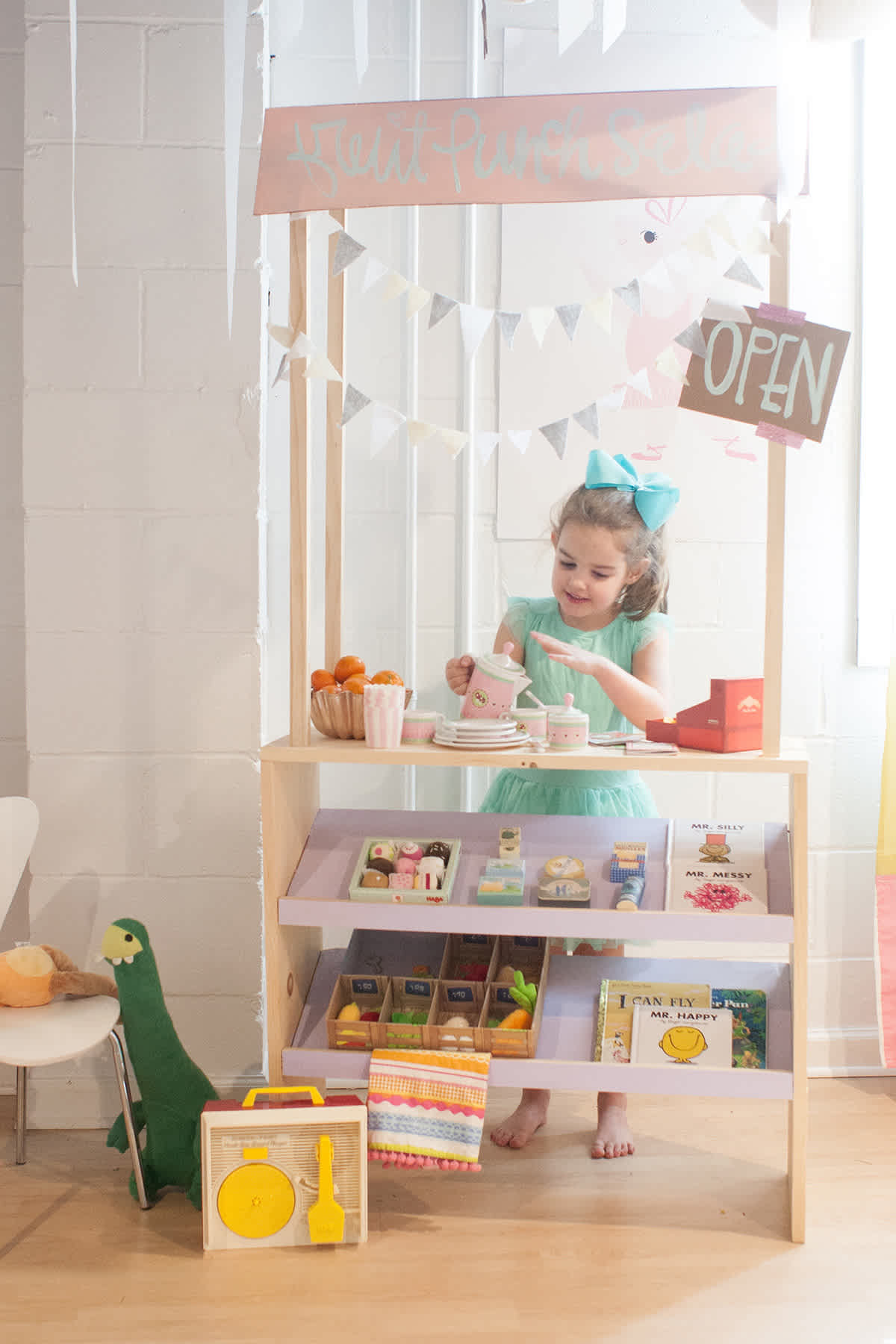 Thanks so much to My Sweet Muffin for the goodies pictured above and for inspiring this post!