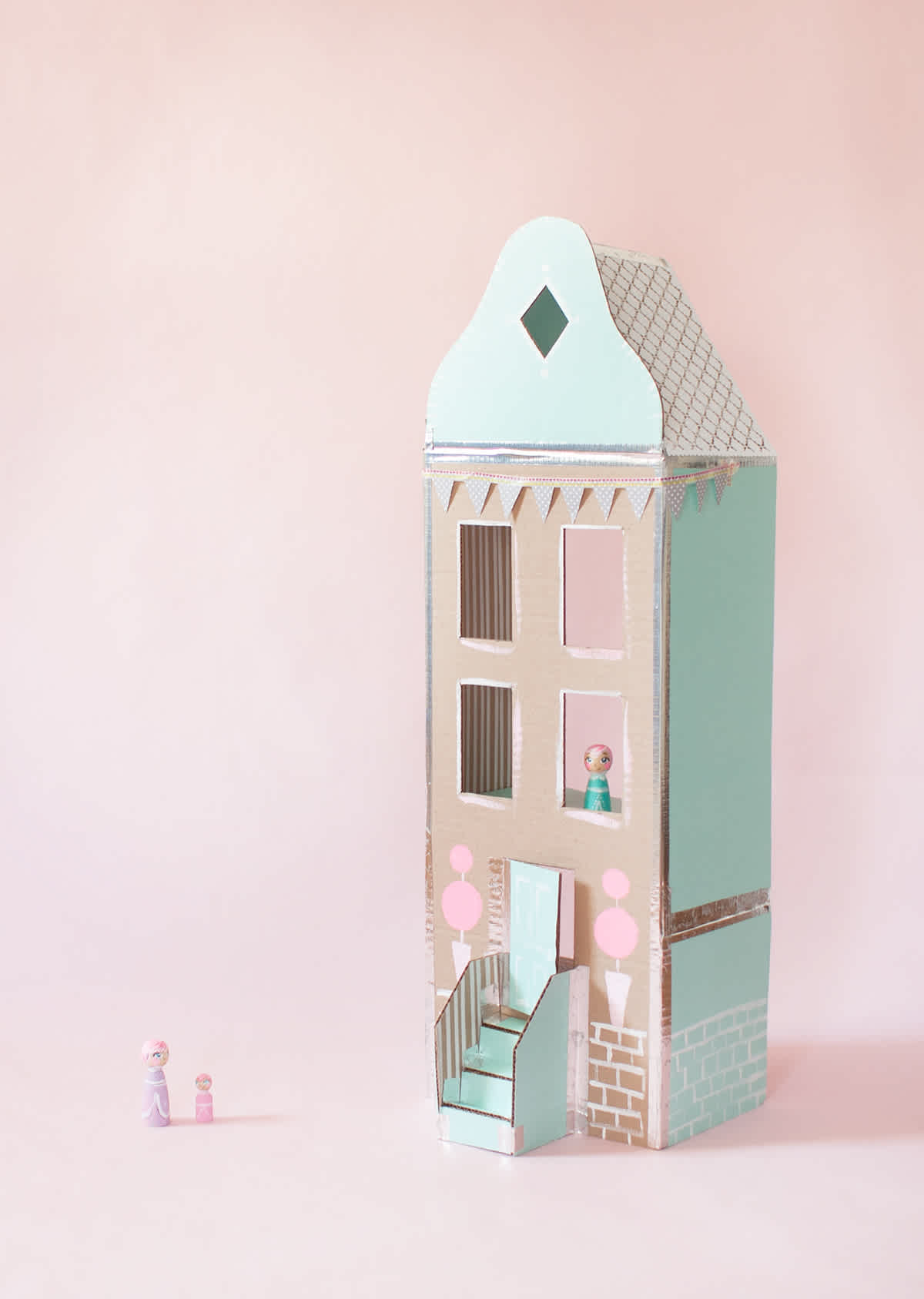 I kind of can't believe 2015 is here!!  Can you?  I'm still reflecting a little on the past year and considering the new year and what I hope and pray it will bring.
I wanted to share with you really quickly this project inspired by mermag's adorable book Playful.  I just adore all her ideas for repurposing common things into magical make believe.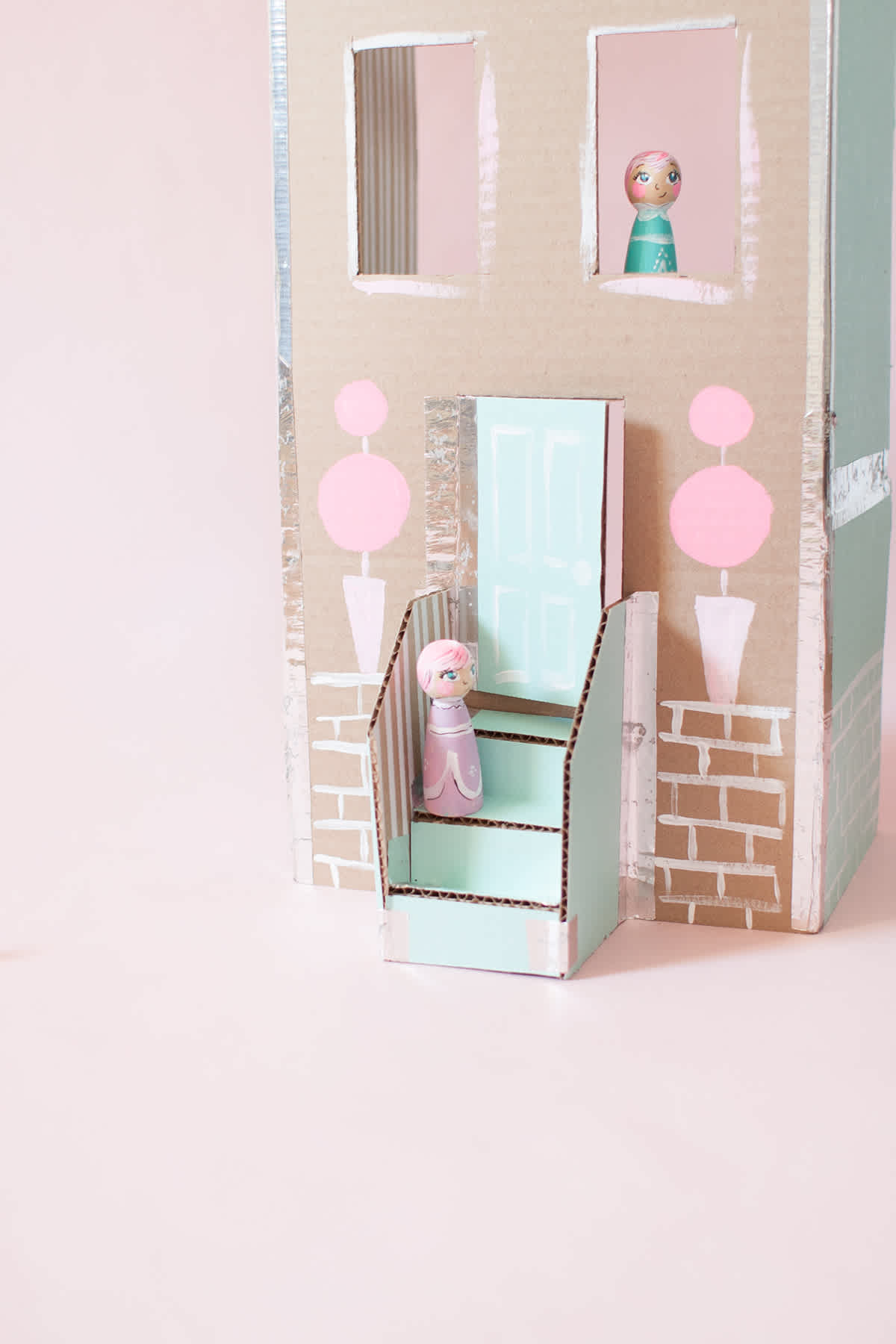 This little dollhouse was made from leftover Christmas boxes (specifically the Land of Nod ones, which have that beautiful mint blue interior!) and silver metallic duct tape.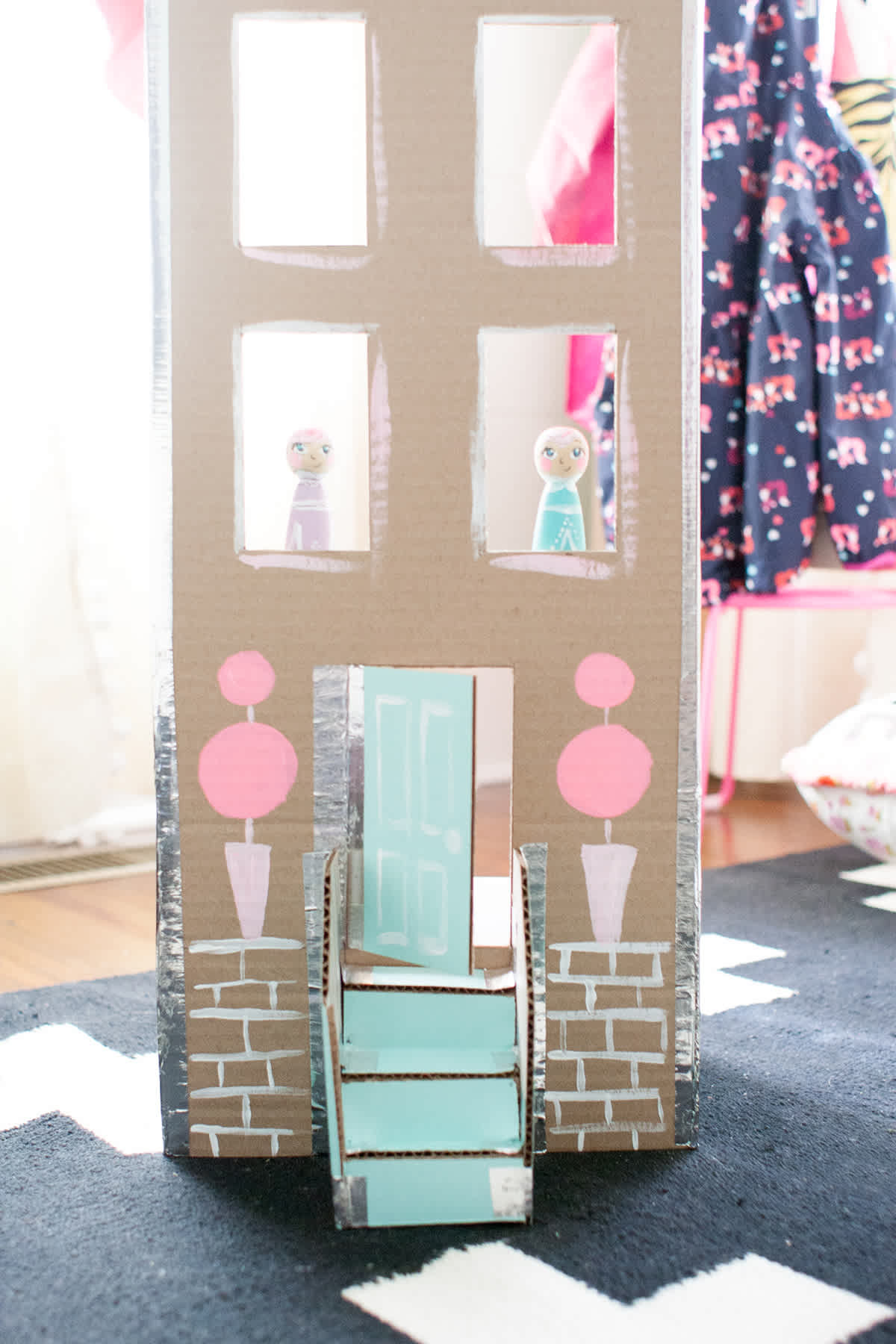 I also painted some wood pin dolls, which Vivi also loves.  I wasn't sure what she would think about it, but it's kept her really busy.  Definitely check out mermag (and her beautiful book!) if you haven't - I love her take on turning the everyday  into wonder and delight.  It's what I'm always aiming for!