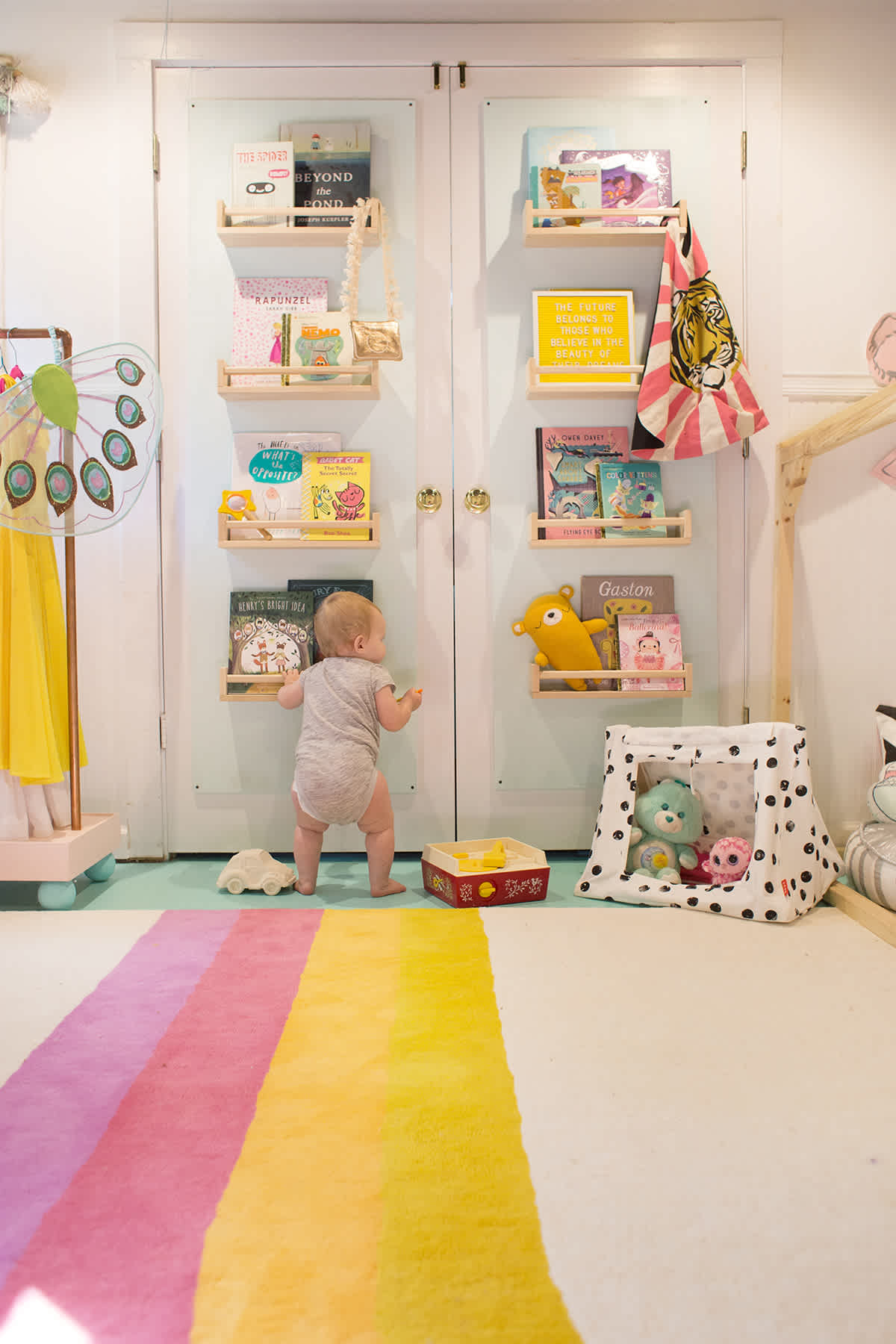 I finally tackled a project for the playroom that has been on my list for awhile.  There are a set of double doors that lead into my junk craft room (please send organizational help) that make me a little crazy because they take up so much wall space, and it's just this big blank wall.
(sources for above: roller rink rug; unicorn canvas; DIY dress up rack; Doll Play Tent; Beetle; Beyond the Pond; The Spider; Imaginary Fred; Upon a Cloud; Rapunzel; finding Nemo; What's the Opposite?; Ballet Cat; Smart About Sharks; Color Kittens; Henry's Bright Idea; A Fairy Friend; Gaston; I'm a Ballerina; Tiger Cape; Yellow Sign; Play Camera; Sleepy King Bear)
I really loved the solution we used in Ellie's nursery, so I decided it would be perfect for the playroom, too.
Here is the before: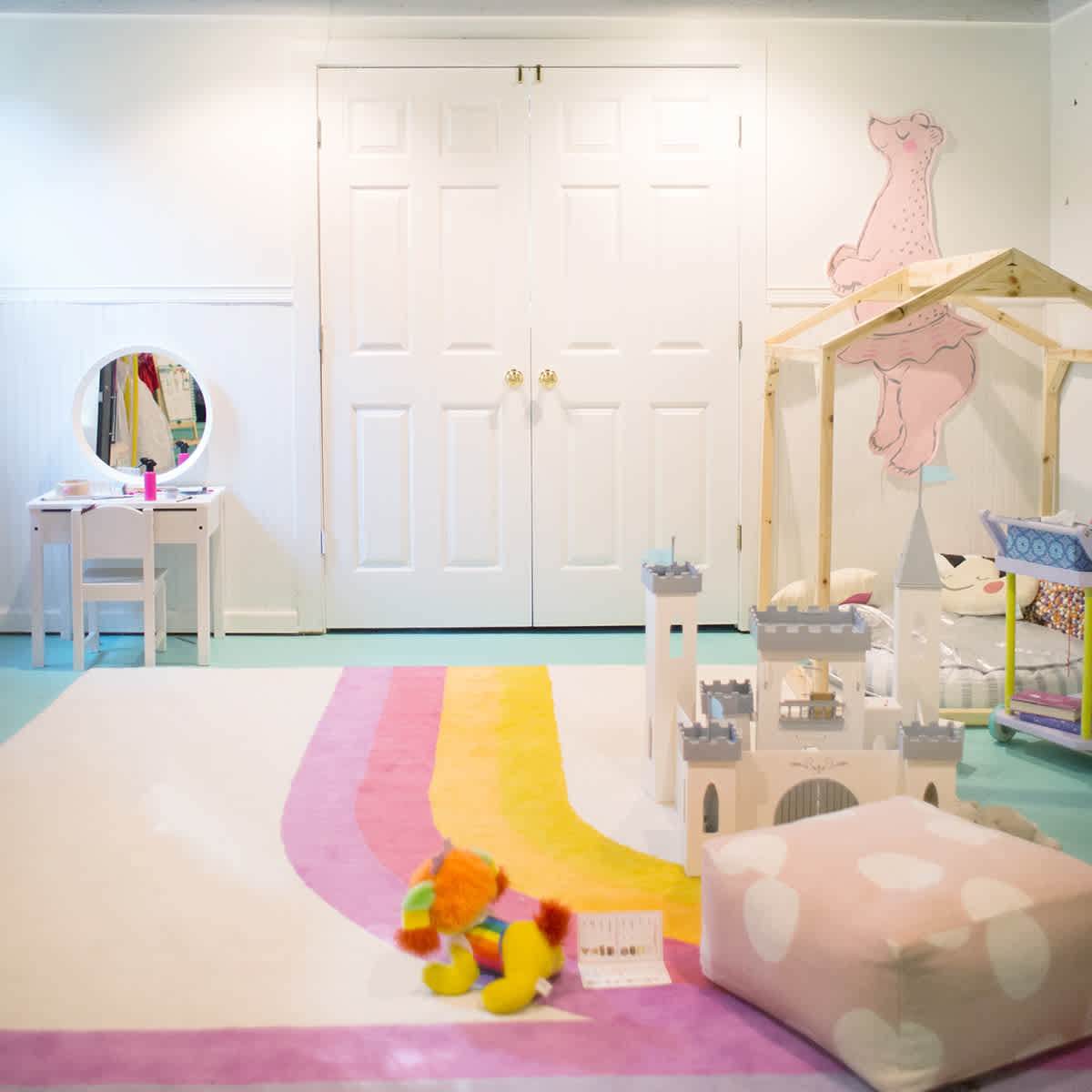 and the after: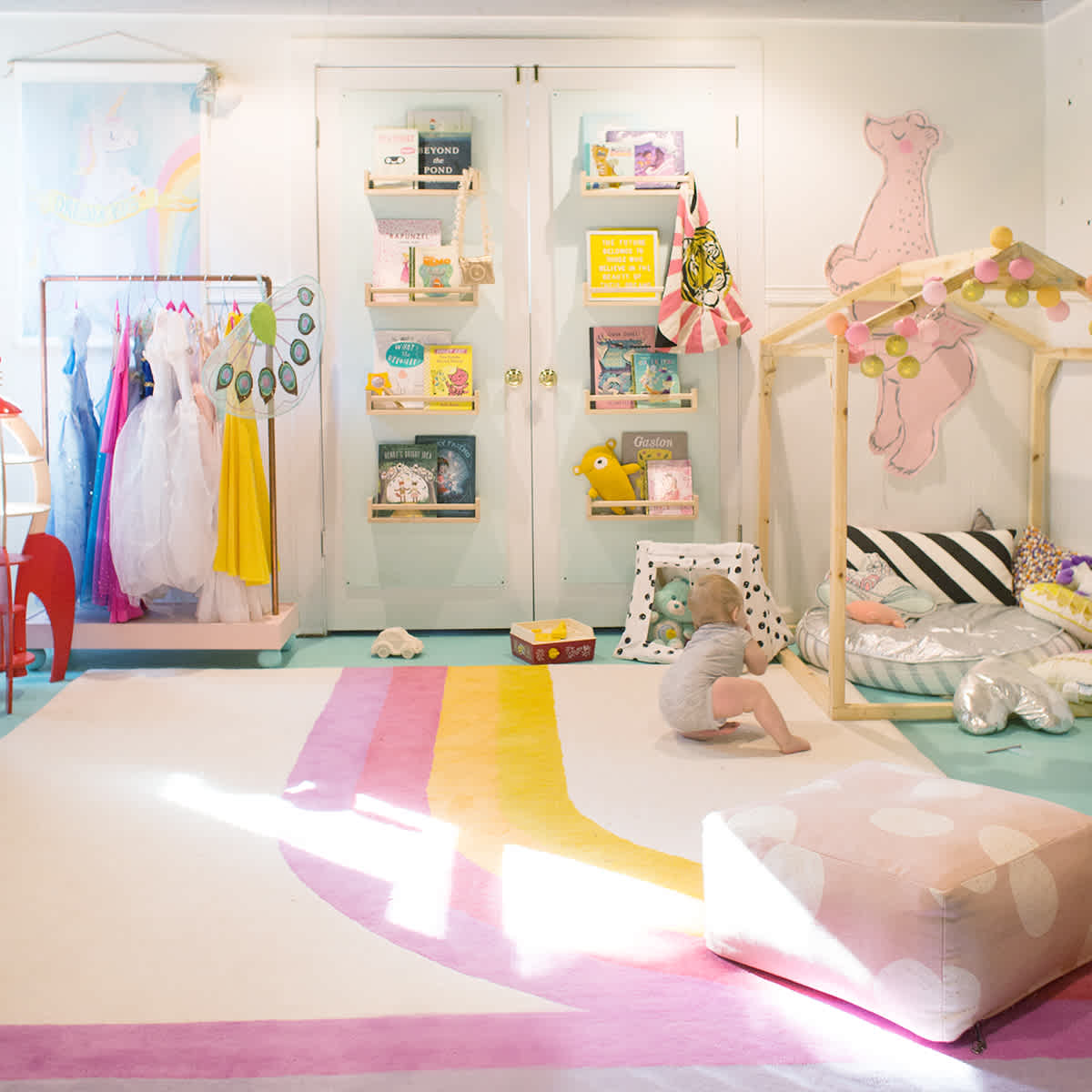 It's really a simple project, and an easy way to add some personality to blank doors.  Here is what you will need to make this happen:
2 panels of 1/2" birch plywood or sandeply | spice racks from IKEA | paint & sandpaper | drill | sixteen  1/2" screws | eight 1" screws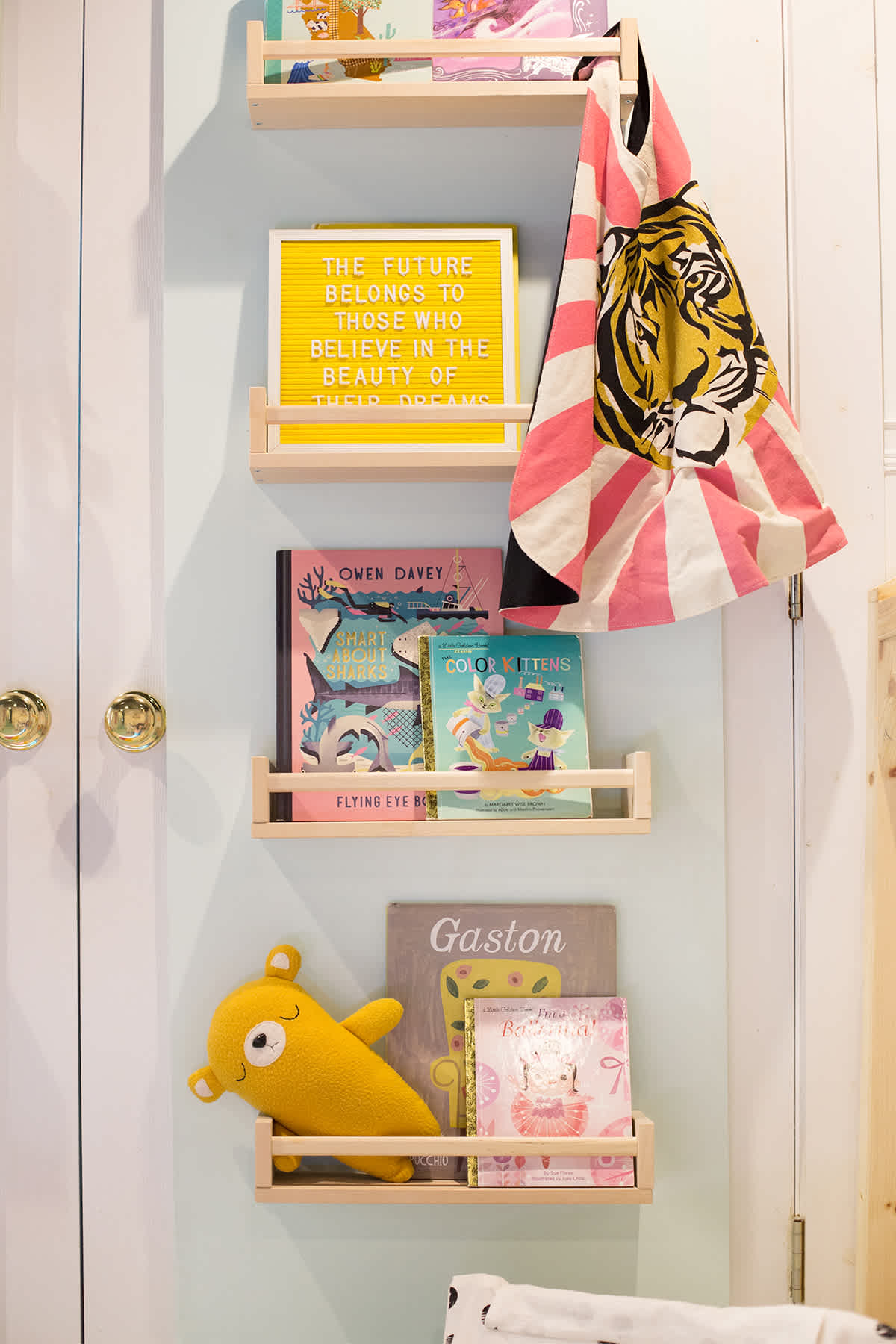 First measure your doors to get the size you will need.  I made sure to cover the inset panels on the doors.  You can get someone at Home Depot to cut the wood for you, so you don't have to do it at home.  Just have your measurements ready.  You'll need to use a 4' x 8' sheet to get the length you need.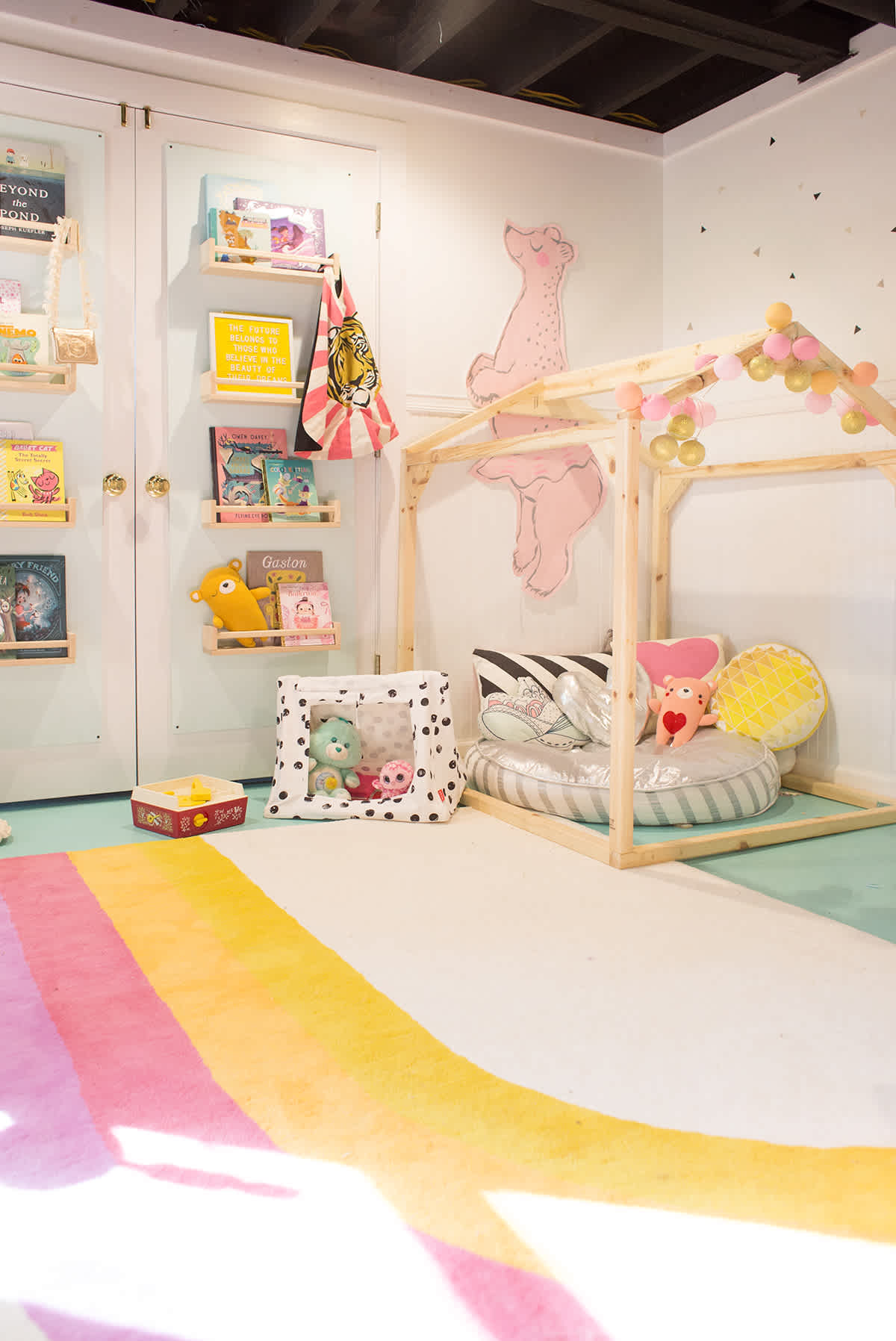 When you get home, sand and paint your panels.  Next, assemble the spice racks.  When the panels are dry, use the 1/2" screws to attach the shelves.  Lastly, recruit another pair of hands to help you hold the panels in place, and use the longer screws on each corner of the panels to attach them to the door.  We didn't have to pre-drill, and it was super easy.  For extra credit, use brass screws, or paint over the screw heads if you are an overachiever.  Obviously, I wasn't an overachiever on this one, but that's ok.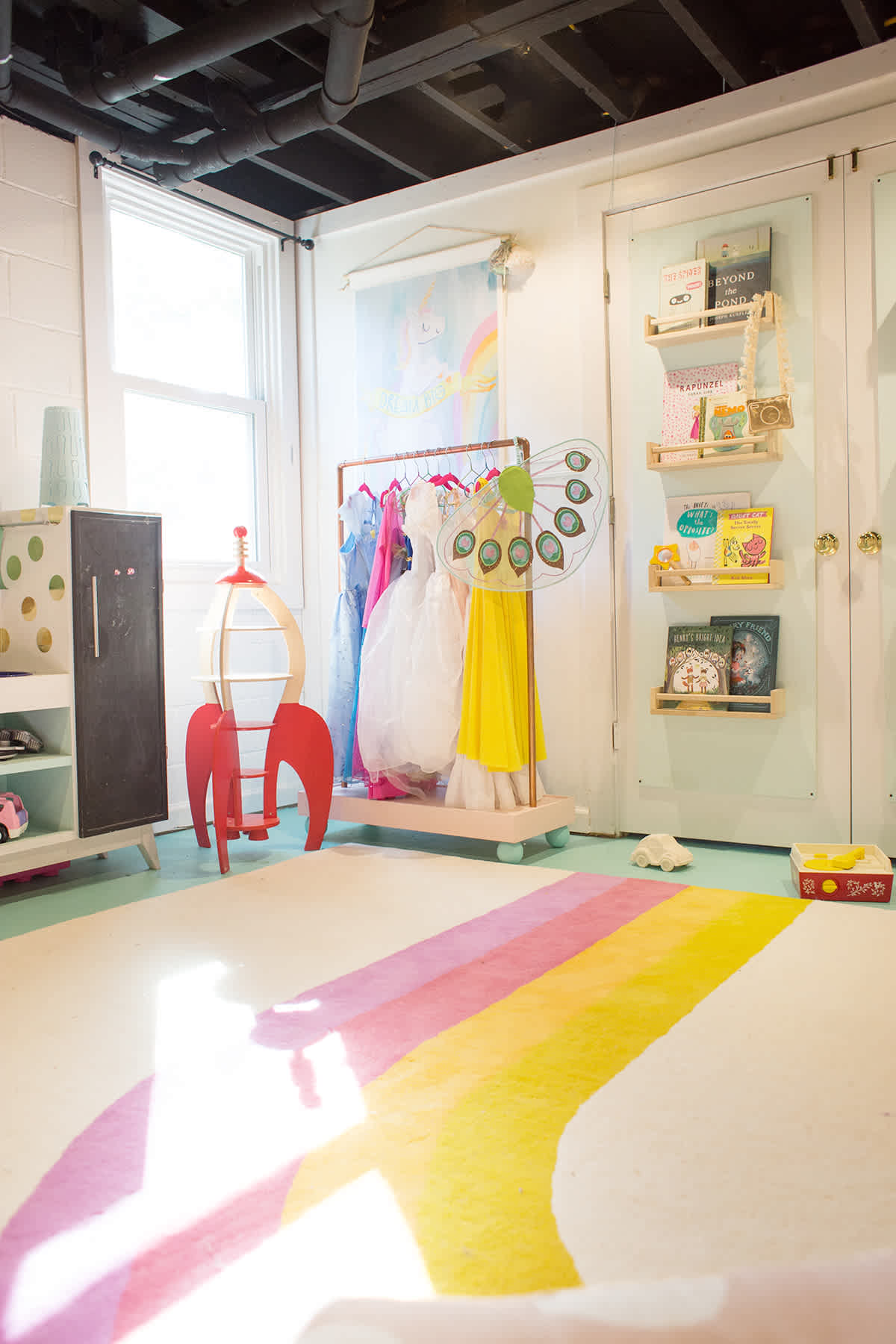 I love how these add so much personality to the space, and honestly I feel like we are constantly running out of space for books (a good problem, for sure!) so we can never have too much storage.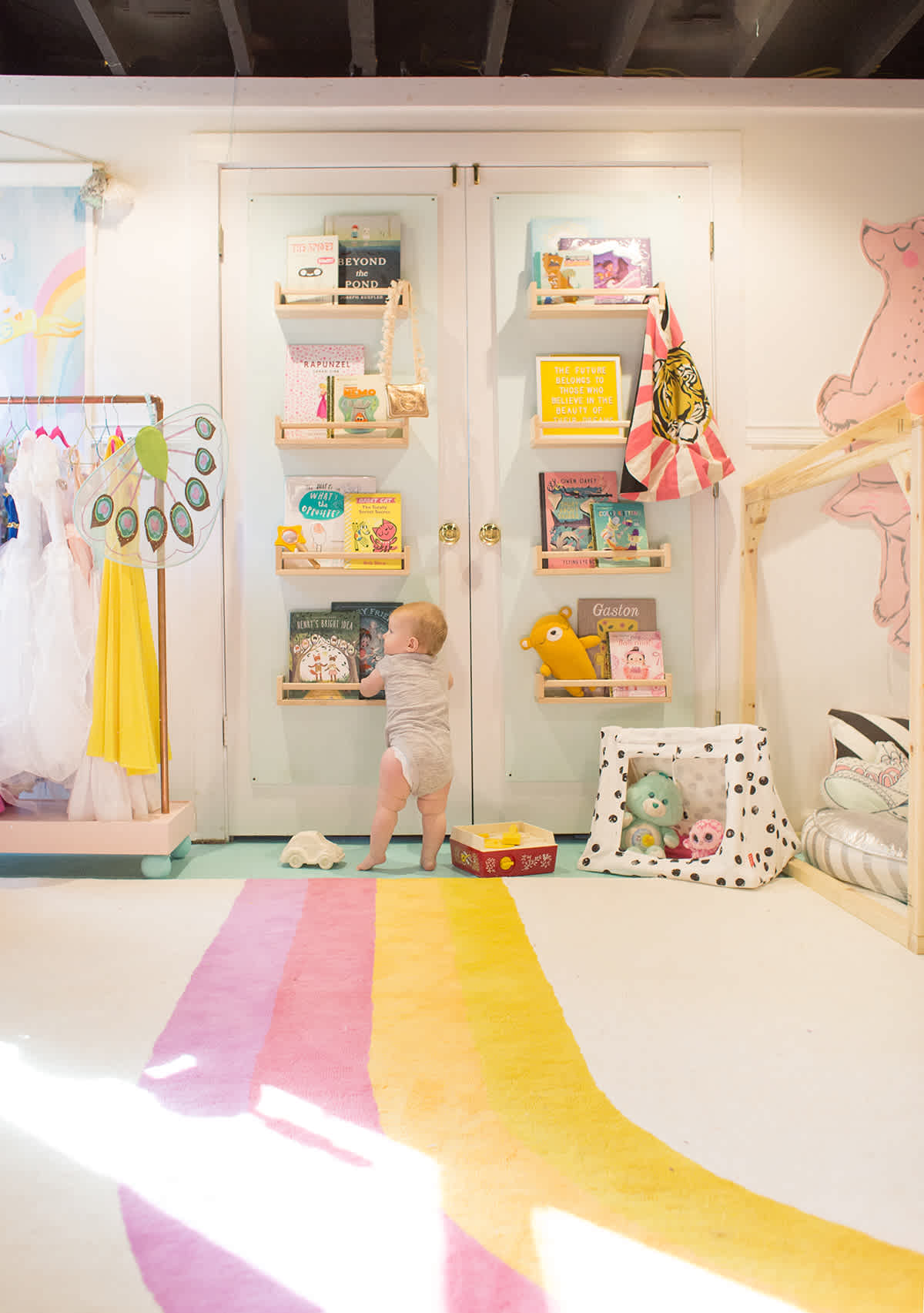 The chubby baby adds a lot to the space, too.  I can't get enough of her standing up on those legs!