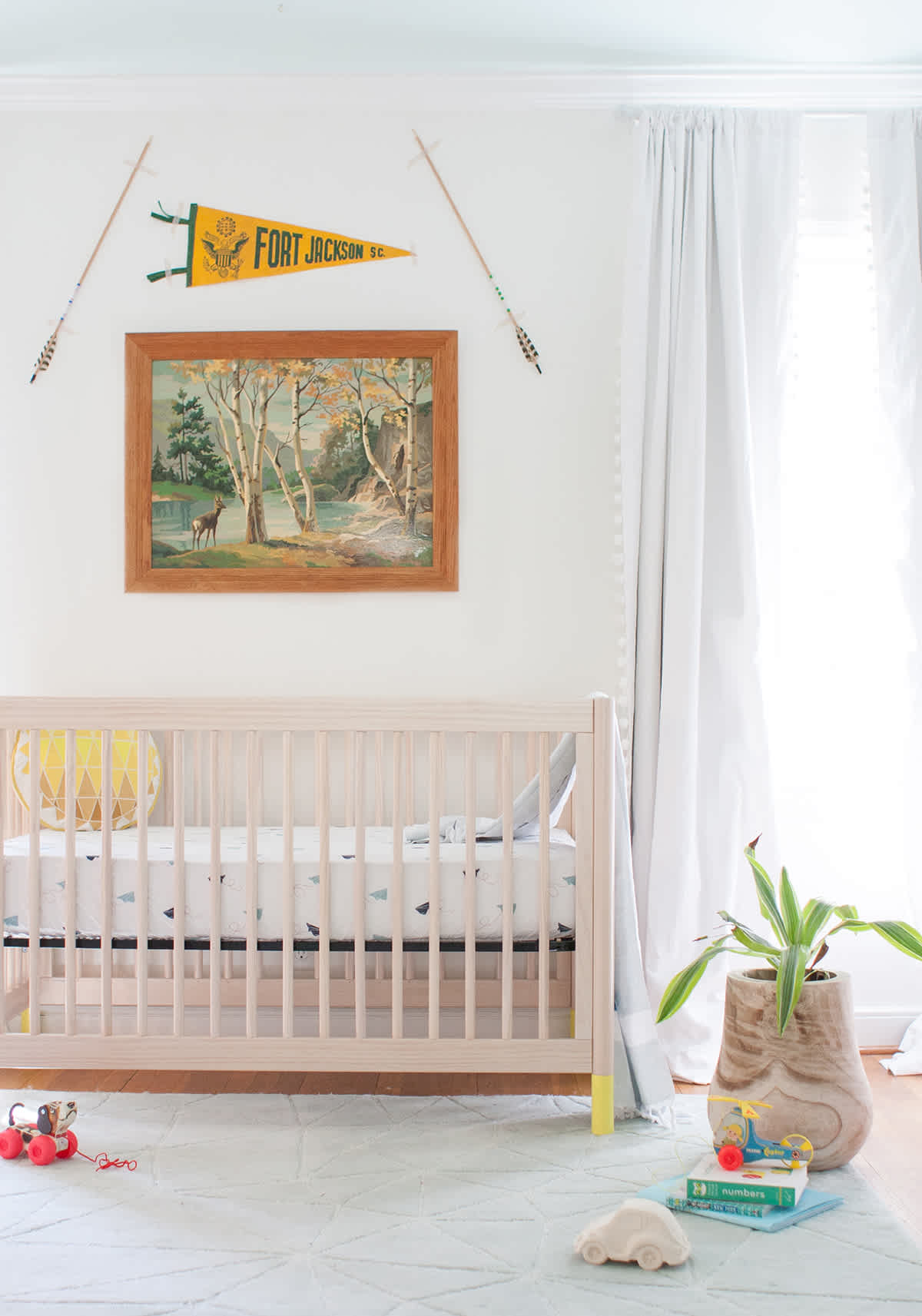 This week, I'll be sharing a few different ways to style the sweet gelato crib.  As I've mentioned before, you can purchase different feet colors, which is such a fun way to change up the look, and make it custom to your style!  In this post, I'm using the yellow feet, while I'm using the mint colored feet in Ellie James' room.
(sources for above: paint by number; arrows; crystal mosaic rug; beetle car)
Vintage paint by numbers are always a favorite of mine; they have so much character, and the colors are always lovely!  You get the look of a hand painted piece without the hefty price tag, and often they come in interesting frames as well.  Paired with a vintage or custom pennant, you can come up with a look that is truly your own and that reflects what you would like - the options are limitless! Below are a few options to go with this look (sources below image):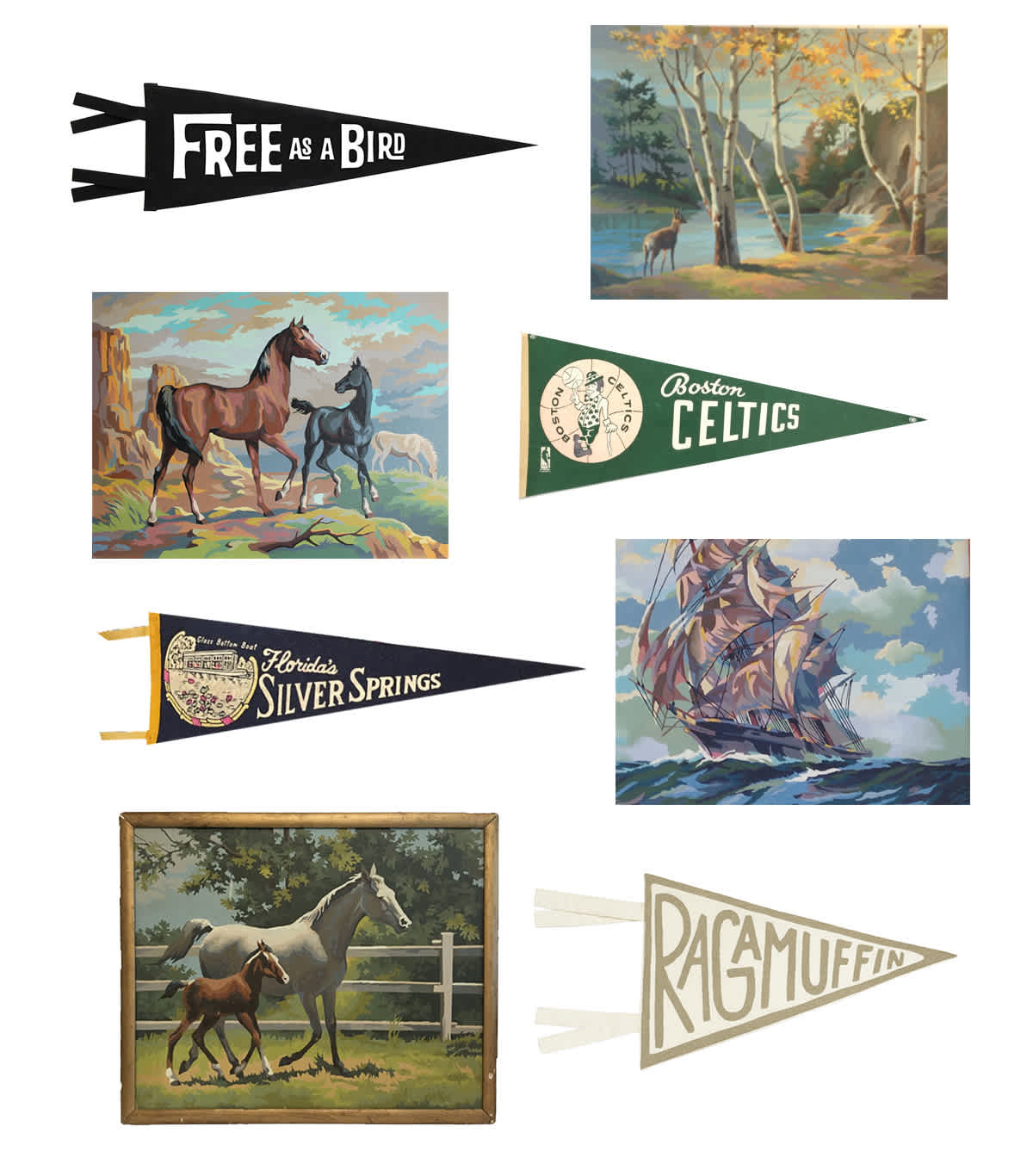 (1) Free as a Bird Pennant; (2) Deer and Birch Trees; (3) Horses in Canyon; (4) Boston Celtics Pennant; (5) Silver Springs Pennant; (6) Ship Paint by Number; (7) Horses in Meadow; (8) Ragamuffin Pennant
This is such a simple and fun way to achieve a custom vintage look!  Stay tuned for a few more simple ways to style this favorite crib of mine!