cute and inexpensive fall shoes (under $50!)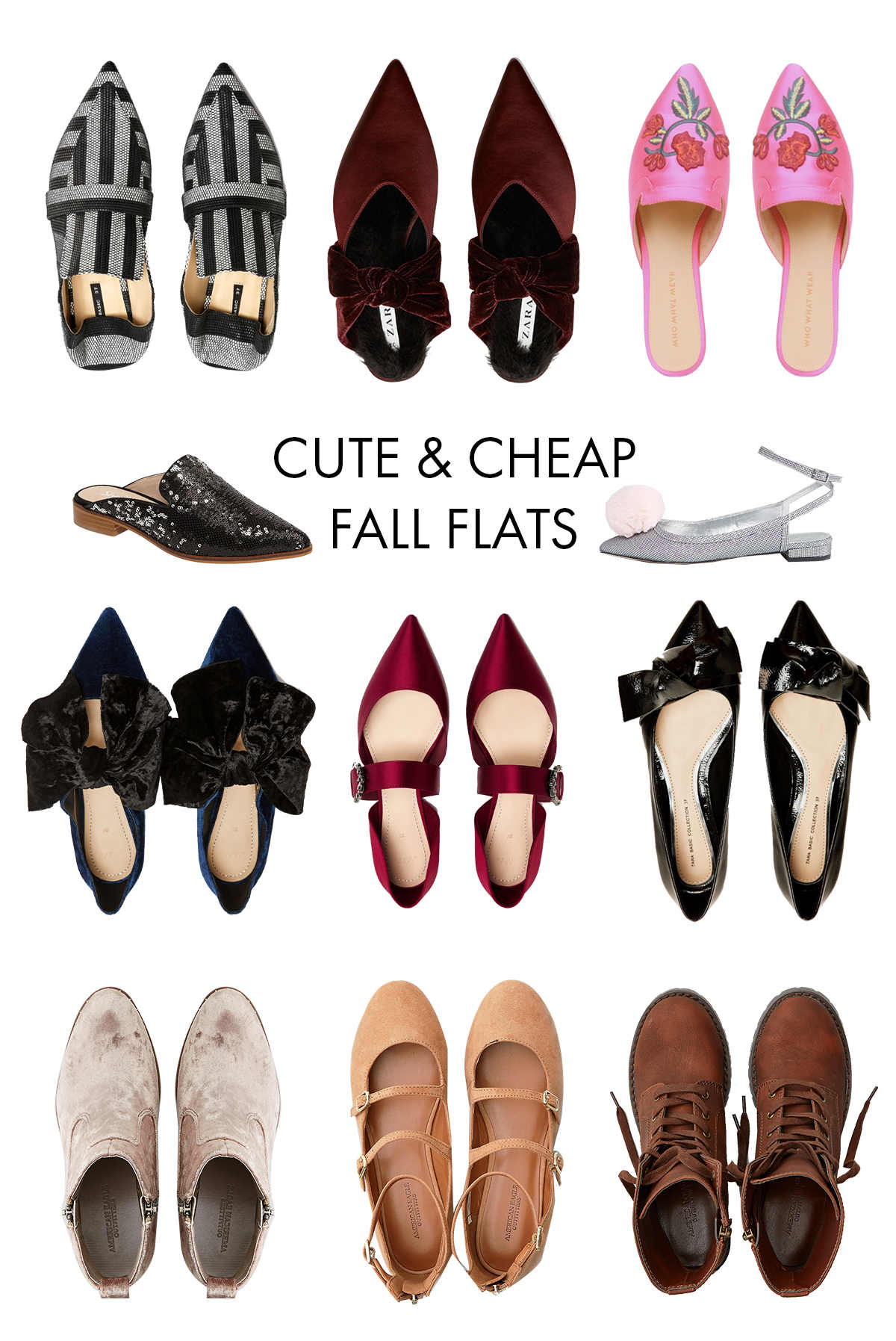 I've fallen hard for the fun mule trend - they are just so cute and easy to wear, and I've found quite a few versions that are super affordable, too.  My favorite pair is from Target, and they can't be found online, but here are some other fun options if you can't get to the store, and all of these are under $50 (except the two boots, which are $59)!
(1) Striped Mules; (2) Velvet Backless Shoes; (3) Embroidered Satin Mules (I have these and love them!); (4) Sequin Mules ; (5) Pom Pom Flats; (6) Velvet Ballerinas (I LOVE these - have them!) (7) Pointed Ballerinas with Gem Buckle; (8) Pointed Ballerinas with Bow; (9) Velvet Bootie; (10) Strappy Buckle Flats; (11) Lace Up Boots
I'm also loving this jumpsuit that is on super sale (you can see it in action on my instagram with shoes #6, which are super fun with the giant bows), and this dress with the flouncy sleeves.  This lace dress is another fave, too, and super comfy, but cute for date nights or outings with kiddos!  All the sale items at Anthropologie are 30% off right now, so it's a great time to snag some fun pieces!!