Cute Affordable Bunk Beds for a Shared Room
We recently put a triple bunk bed in the girls' room at the farm so all four can sleep in there. I'll be taking more updated photos soon, but I snapped a few of the bed. The girls are totally in love with it, and it's perfectly adorable to see them all in the same bed.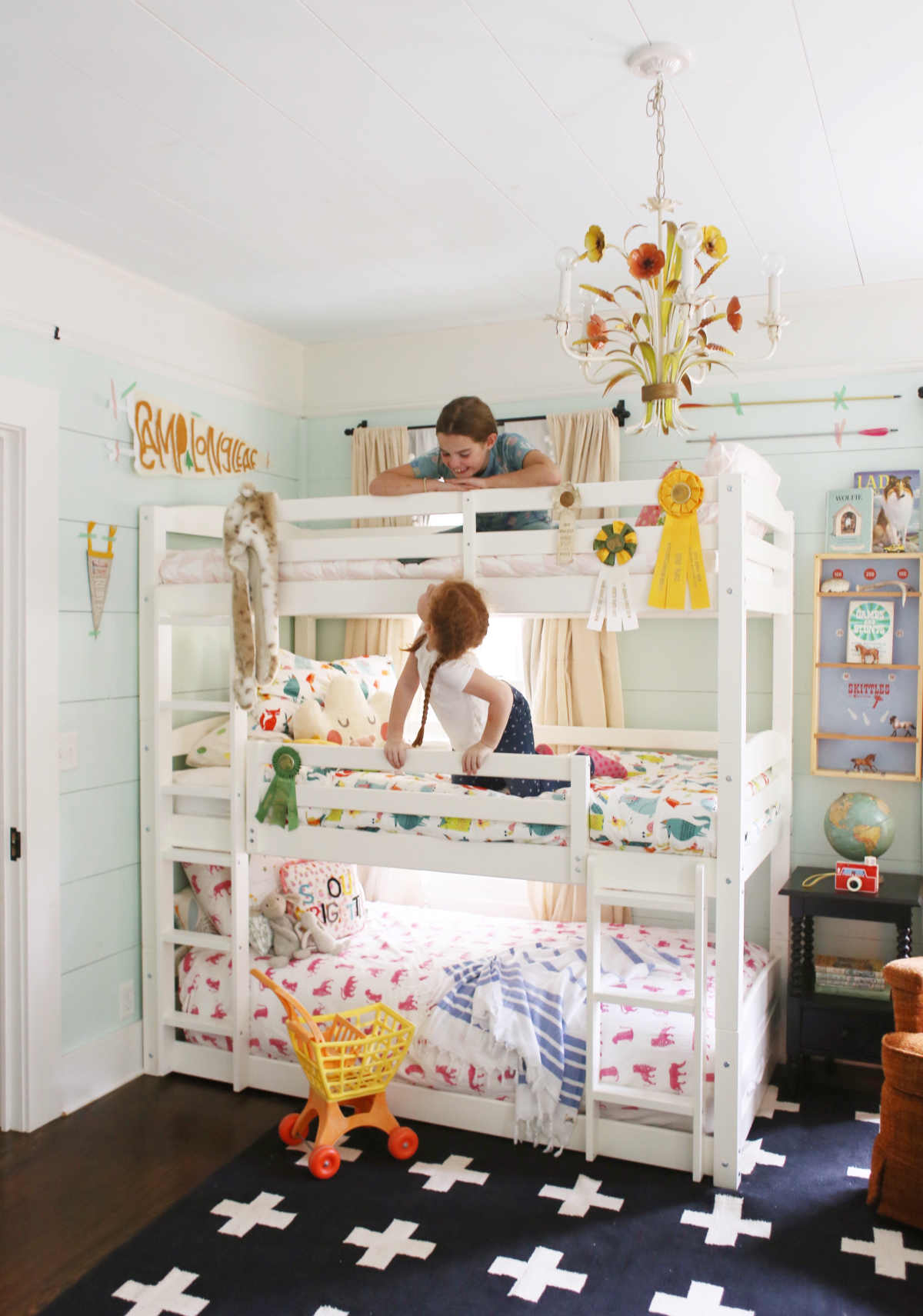 This is the bed we bought, and it's really great. Its very sturdy (I can even get on the top bunk!) and super affordable (only $349!). If you have never done bunk beds before, here are a few things to note:
(1) Be sure to get thinner mattresses (6") for the upper bunk(s), as the guardrails will be worthless if you don't. On this bunk, we are also going to have to get a thinner mattress for the bottom, too, because there isn't much space, so if you go with this one, be sure to get three thinner mattresses.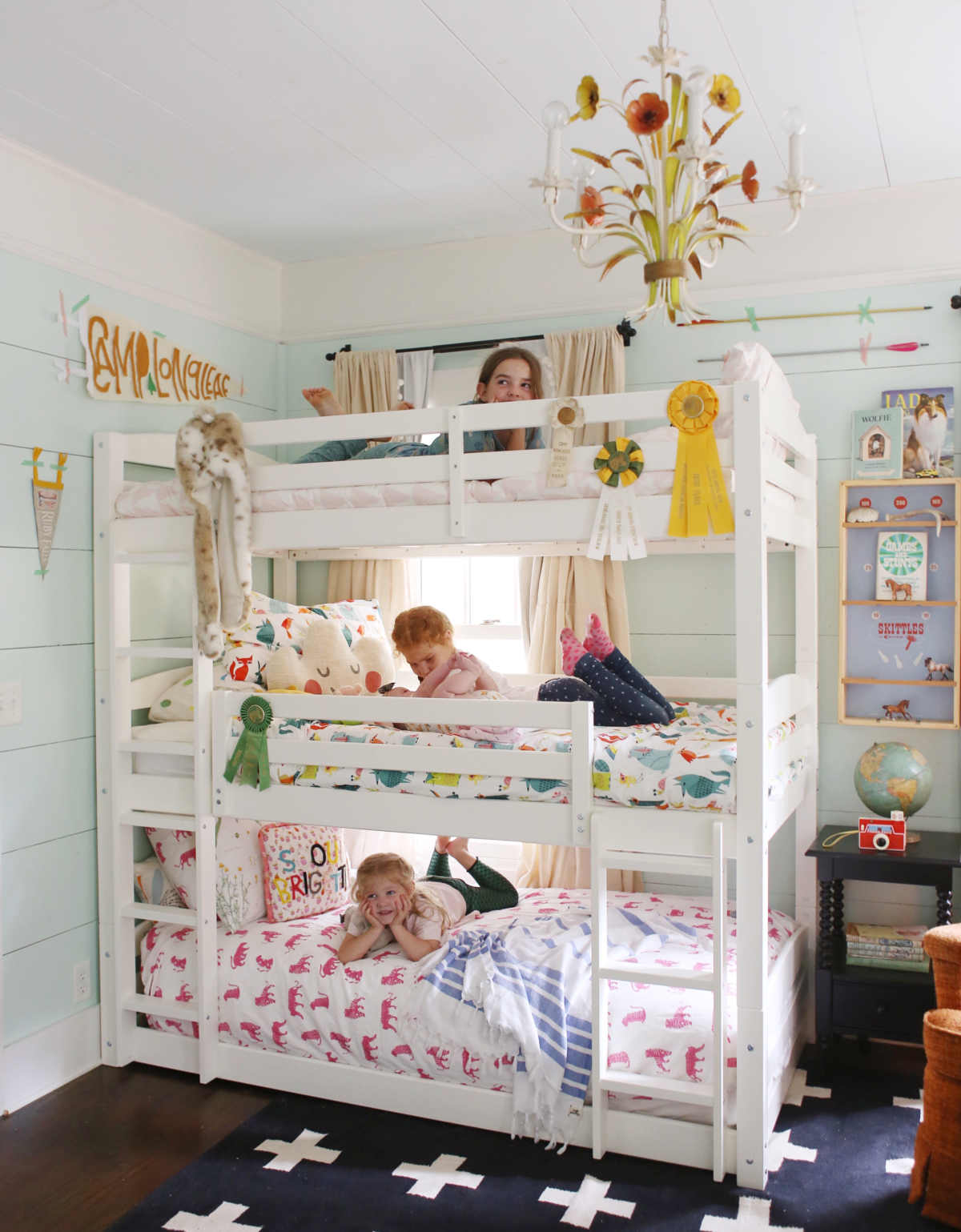 (2) We formerly had bunk beds in the girls' room full time. A lot of you told me I'd be sick of making up the beds, and you were right. It's a challenge. Vivi is almost 9, and on this triple bunk, she is capable of making up the top bed. So just keep that in mind if you have younger kids that may not be able to help. Also, a lot of you recommended Beddy's, which are super great for making up a bed in a snap!
I created a little roundup of some cute and affordable bunk beds if you are looking to try some! There are quite a few that are surprisingly not that expensive, and these are so great for grandparents' houses, too, if you are trying to squeeze lots of little ones into one space!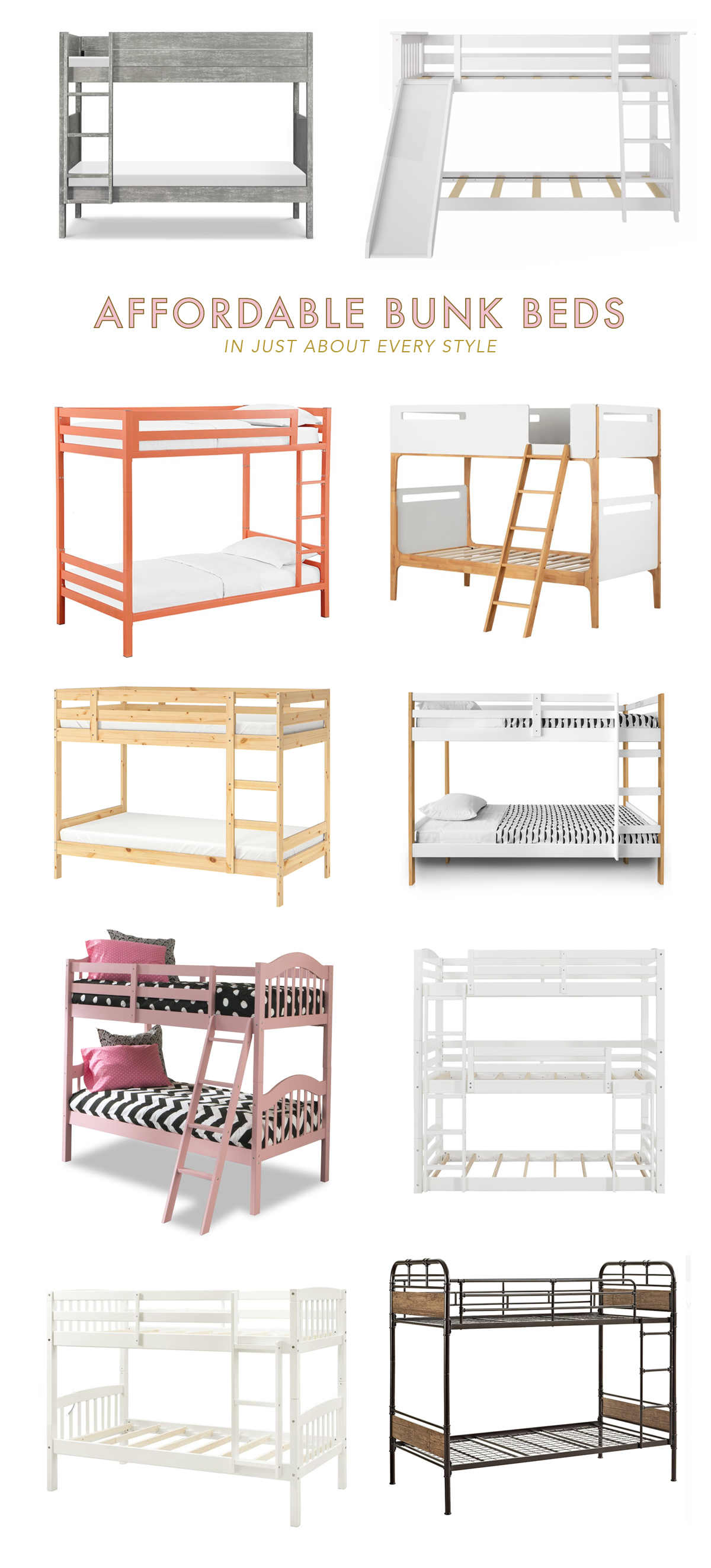 Sources for above:
(1) Fairway Bunk Bed; (2) Slide Bunk Bed; (3) Coral Bunk Bed; (4) Bebble Bunk Bed; (5) Mydal Bunk Bed; (6) Letto Bunk; (7) Pink Bunk Bed; (8) Triple Bunk; (9) White Bunk Bed; (10) Edison Bunk Bed