Craft Room Ideas for Kids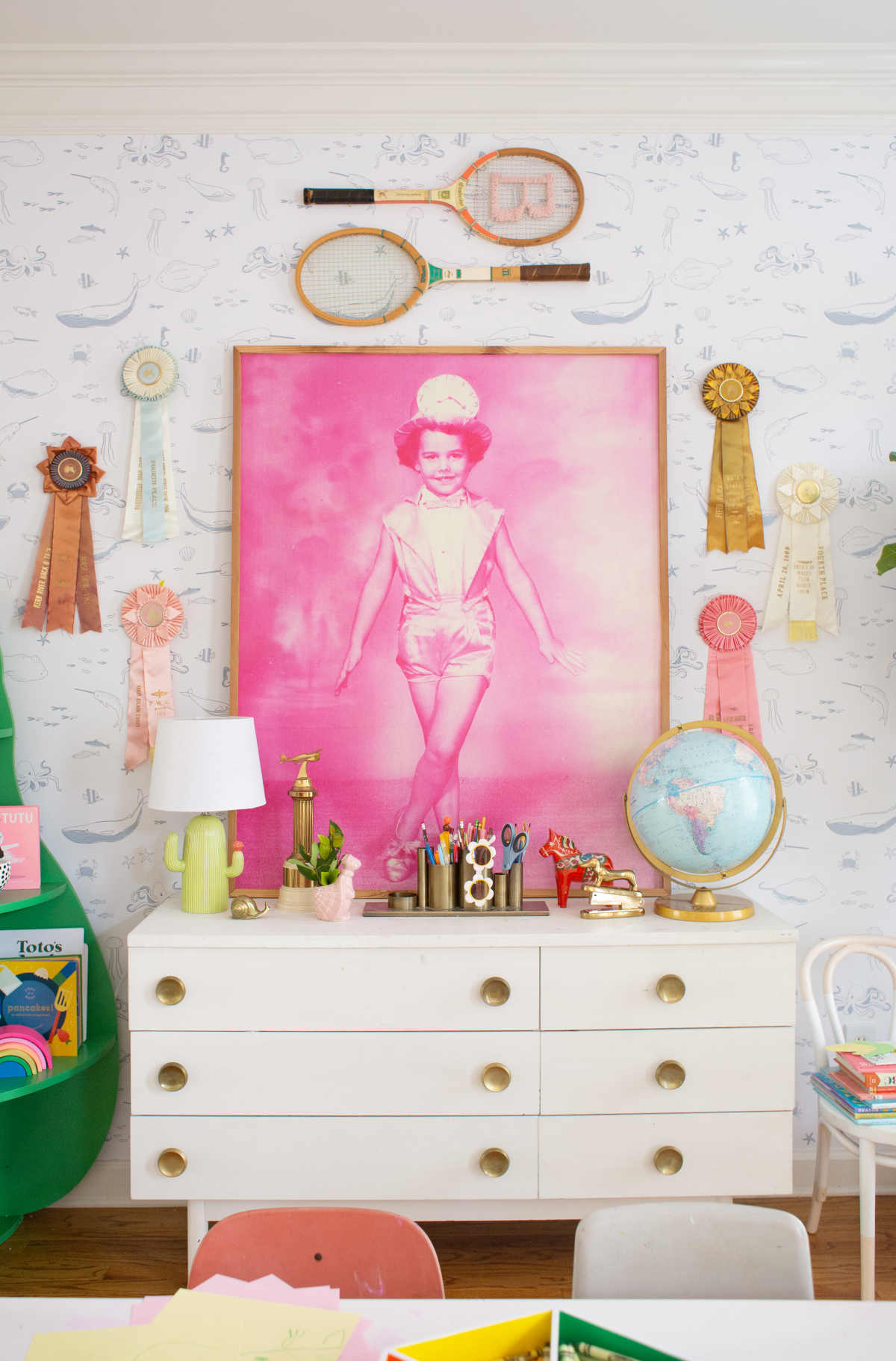 We are currently renting while we renovate our home (can't wait!) but I can't stand not making a place feel like us. Plus having a project on my hands is like medicine for my soul, so in between picking up and dropping off kids and all the things, I love having something to create. (see below for shopping the items above; find wallpaper here).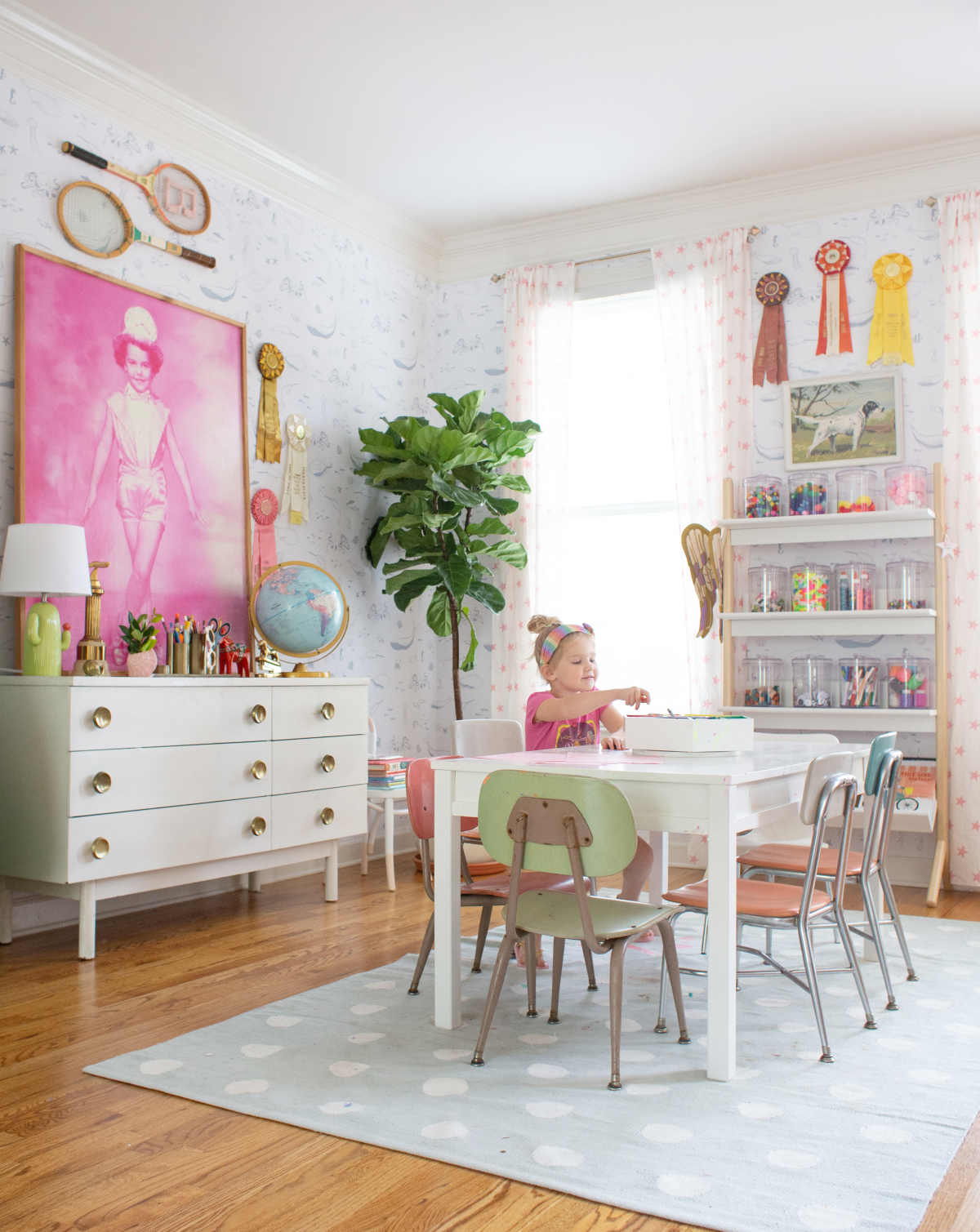 Our rental home is fantastic, and it's in a great neighborhood close to friends, on a cul de sac (so dreamy) with room for all of us and to spare, so I don't have any complaints. The only thing that makes me crazy is the wall color (and I know, it could be SO much worse). It's like a buttery yellow color, and it makes everything feel buttery yellow and casts a yellow glow onto everything.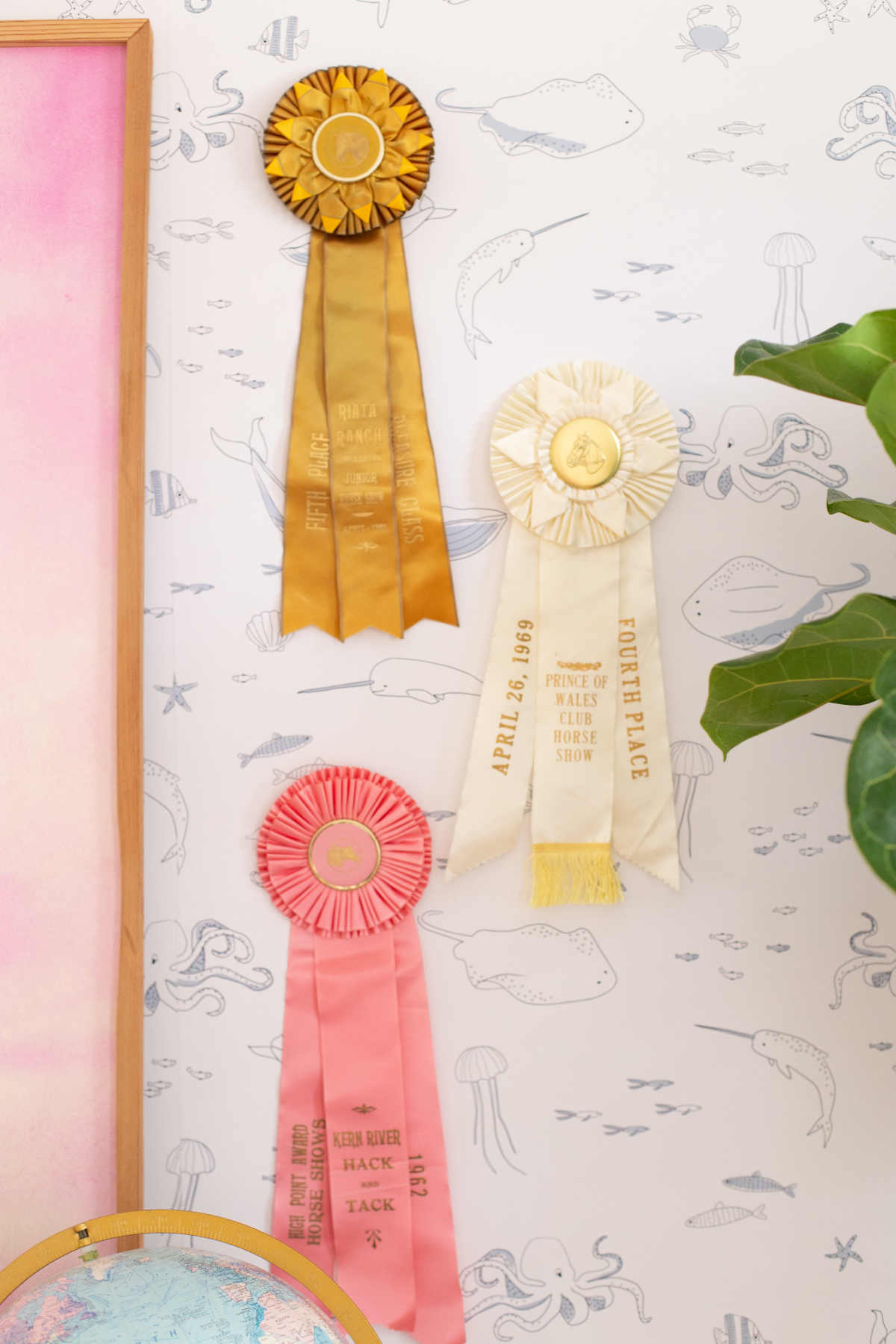 Enter Chasing Paper. It's the ultimate non-permanent solution to butter walls, and I can't get enough of it. I'm completely in love with this adorable "Life Aquatic" pattern that has so much amazing detail up close, but isn't overpowering as a whole. And it has a bright white background for all those cute creatures that makes this room feel so much brighter and happier.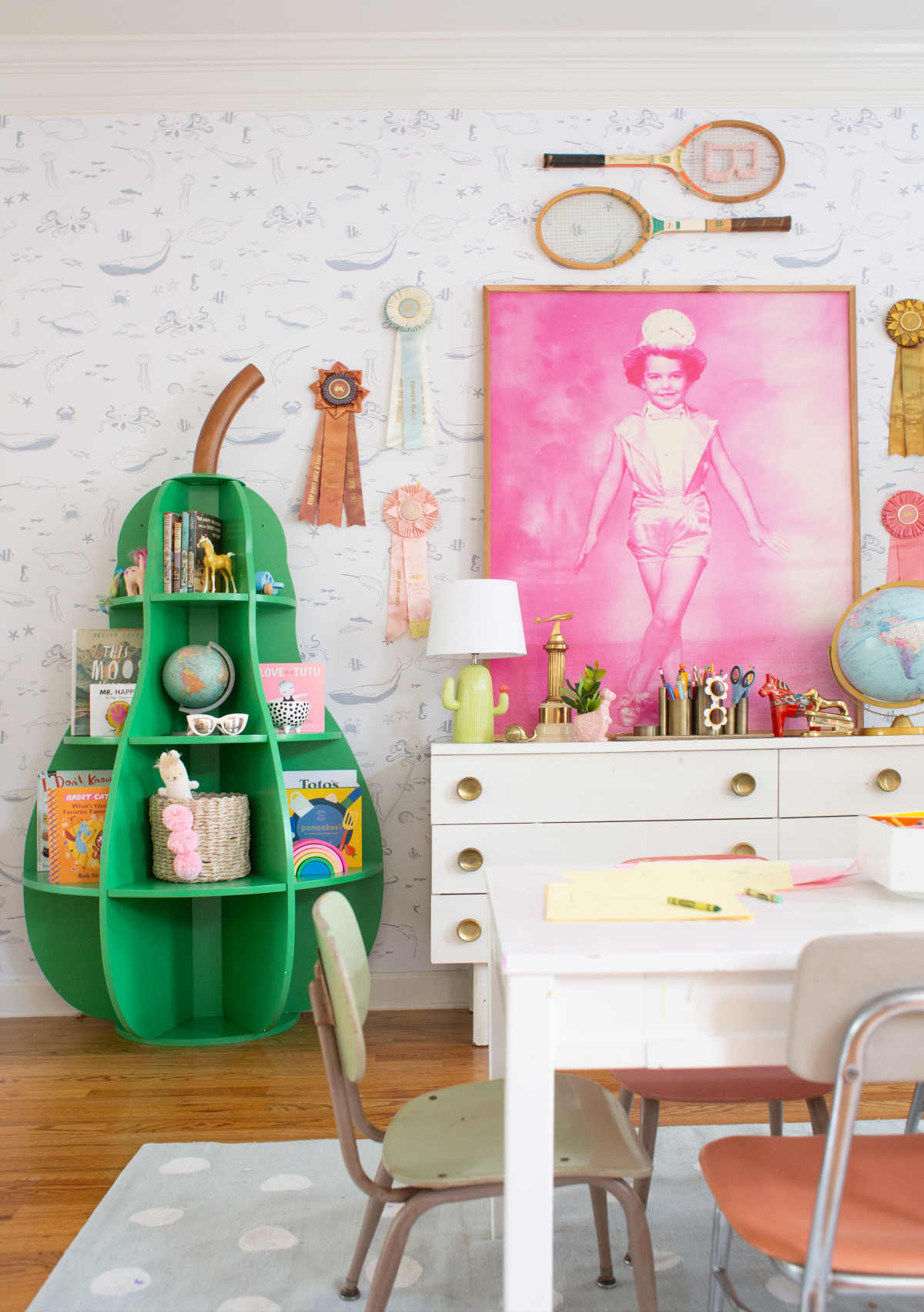 This room is to the right when you walk in our house; I think traditionally it would be used as a formal living room, but since we don't have enough grownup furniture to fill up this house (our house we are renovating was a little bungalow and all our furniture fits into one room!) it works perfectly as a kid craft/play space. It's a great spot for the girls to perch while doing homework, and I sometimes serve them meals here and they can often be found playing school or crafting. (p.s. we have had that craft table for forever, and it has held up so well! the top has some stains in places, but that is what a craft table is for!)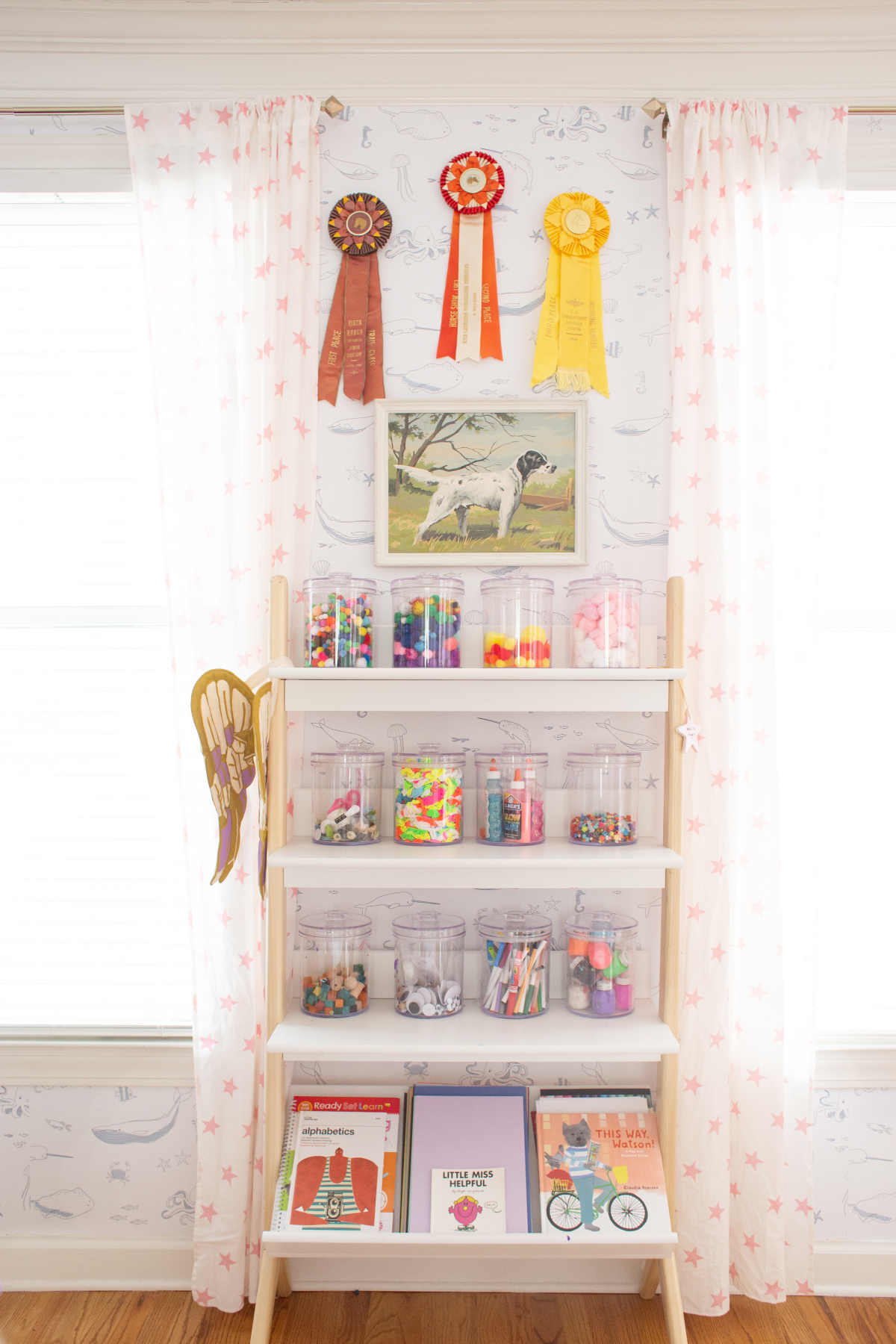 Since the wallpaper brings to mind a Wes Anderson film, and also sort of has a vintage feel to it, I had fun pulling in some other vintage elements. My favorite bookcase with acrylic jars (SO perfect for craft supplies and other small toys - they are virtually unbreakable and so durable) fits perfectly between the windows, and I love that vintage paint by numbers and colorful vintage horse ribbons that add a lot of color to the space.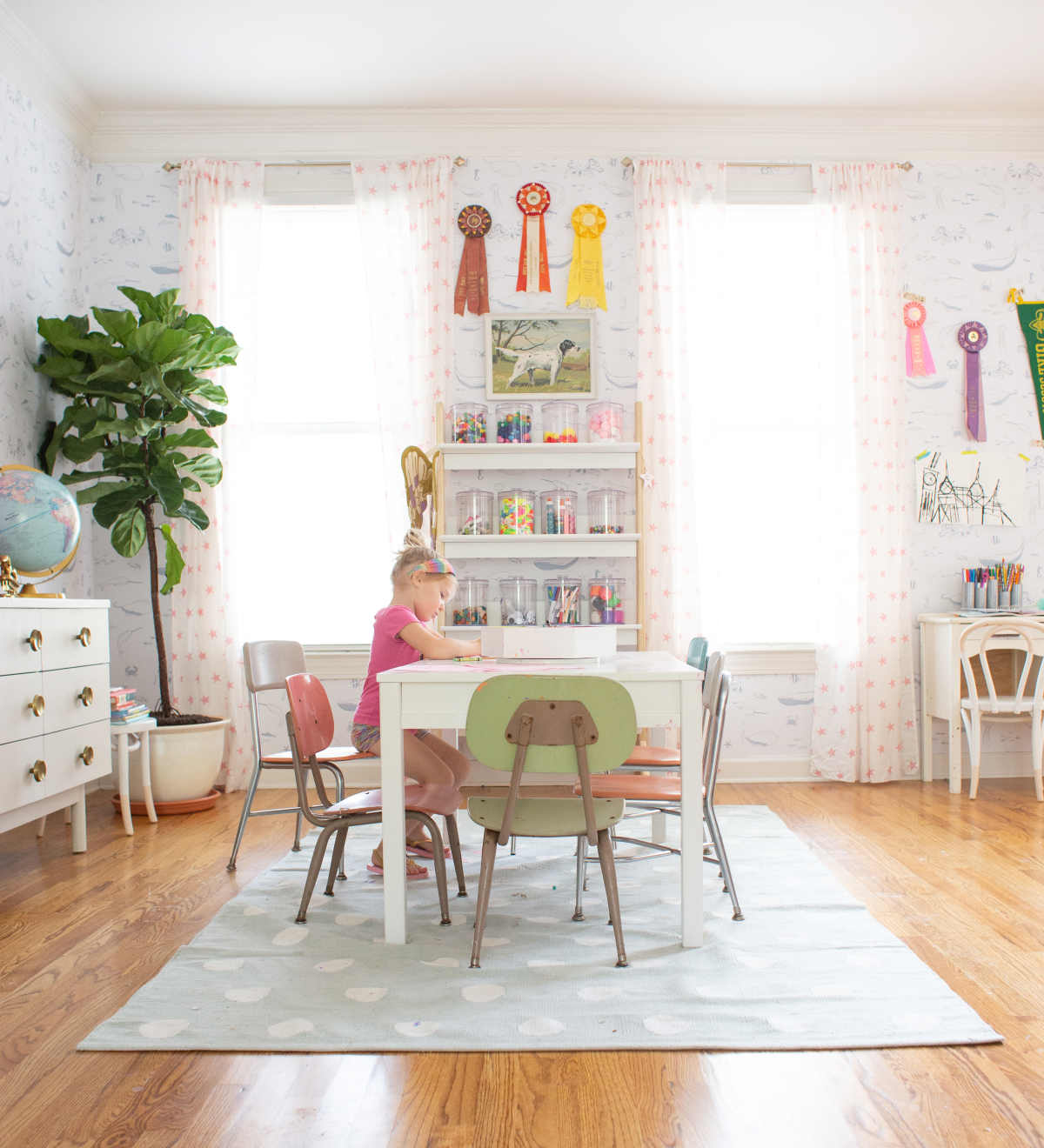 I'll be posting my tips and tricks for installing peel and stick wallpaper next week on stories and on here (just waiting for all the Halloween excitement to die down!).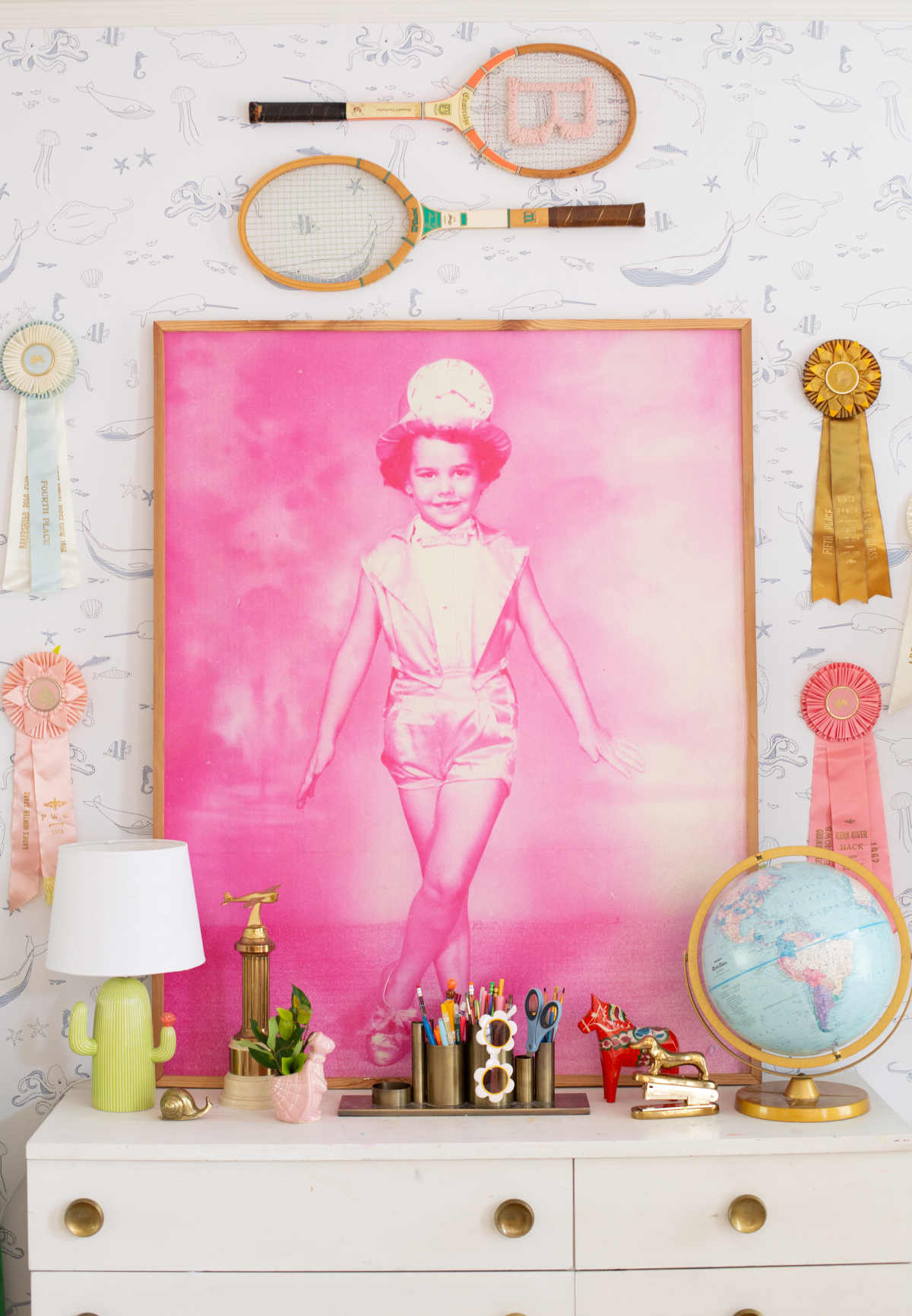 I also love having a spot for this photo of my mother in her tap dancing costume to sit front and center. And - West Elm has a gorgeous very similar looking dresser to the one above (this one is a cheap vintage one that I added some Anthropologie knobs to)! I kind of want to snag it for a room in our renovated house. I love the gigantic brass pulls!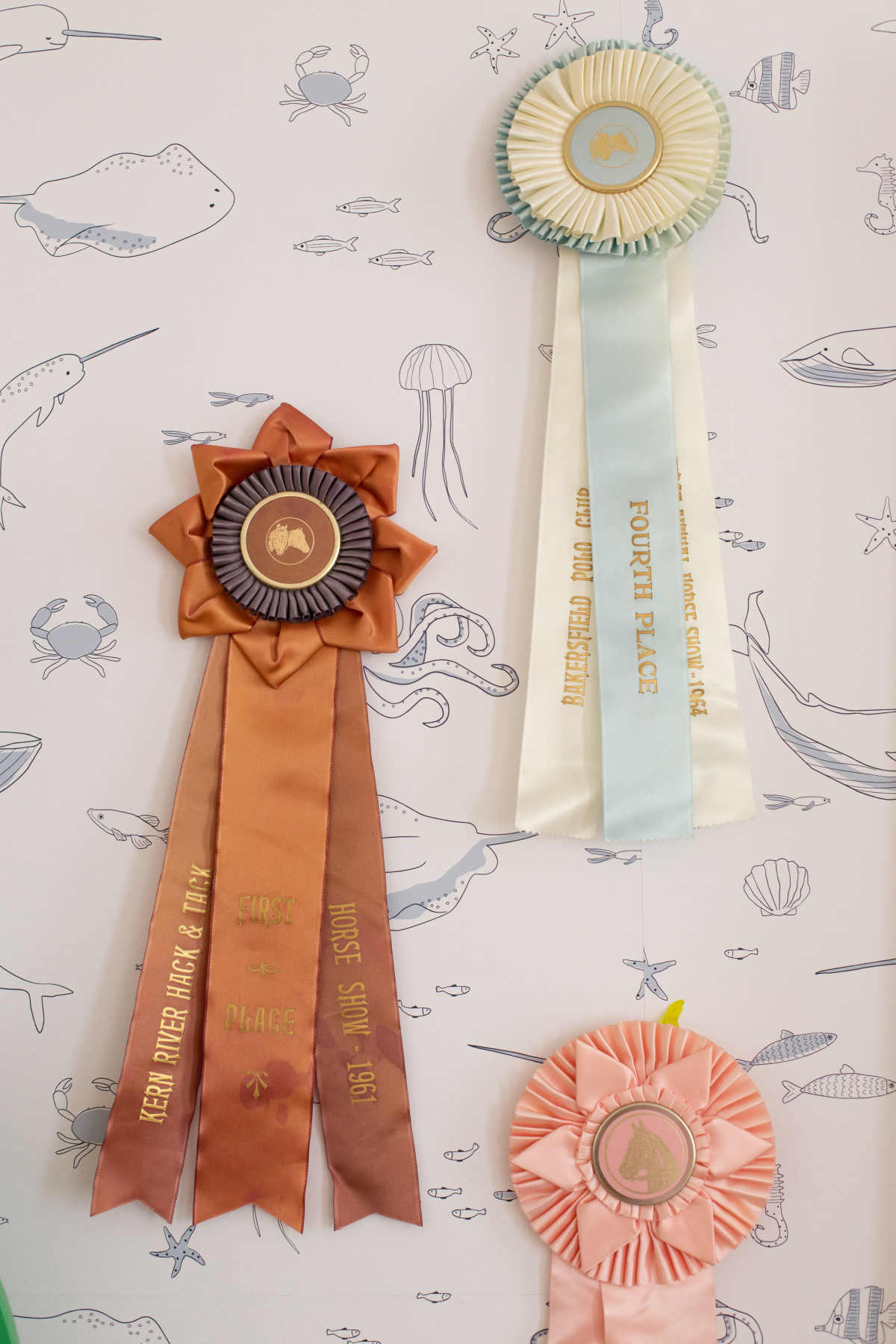 Also, here is a quick roundup below of some pieces that are more affordable, but have a similar look, and I included the fruit rug just because I thought it was so cute: