Affordable and Adorable Bookcases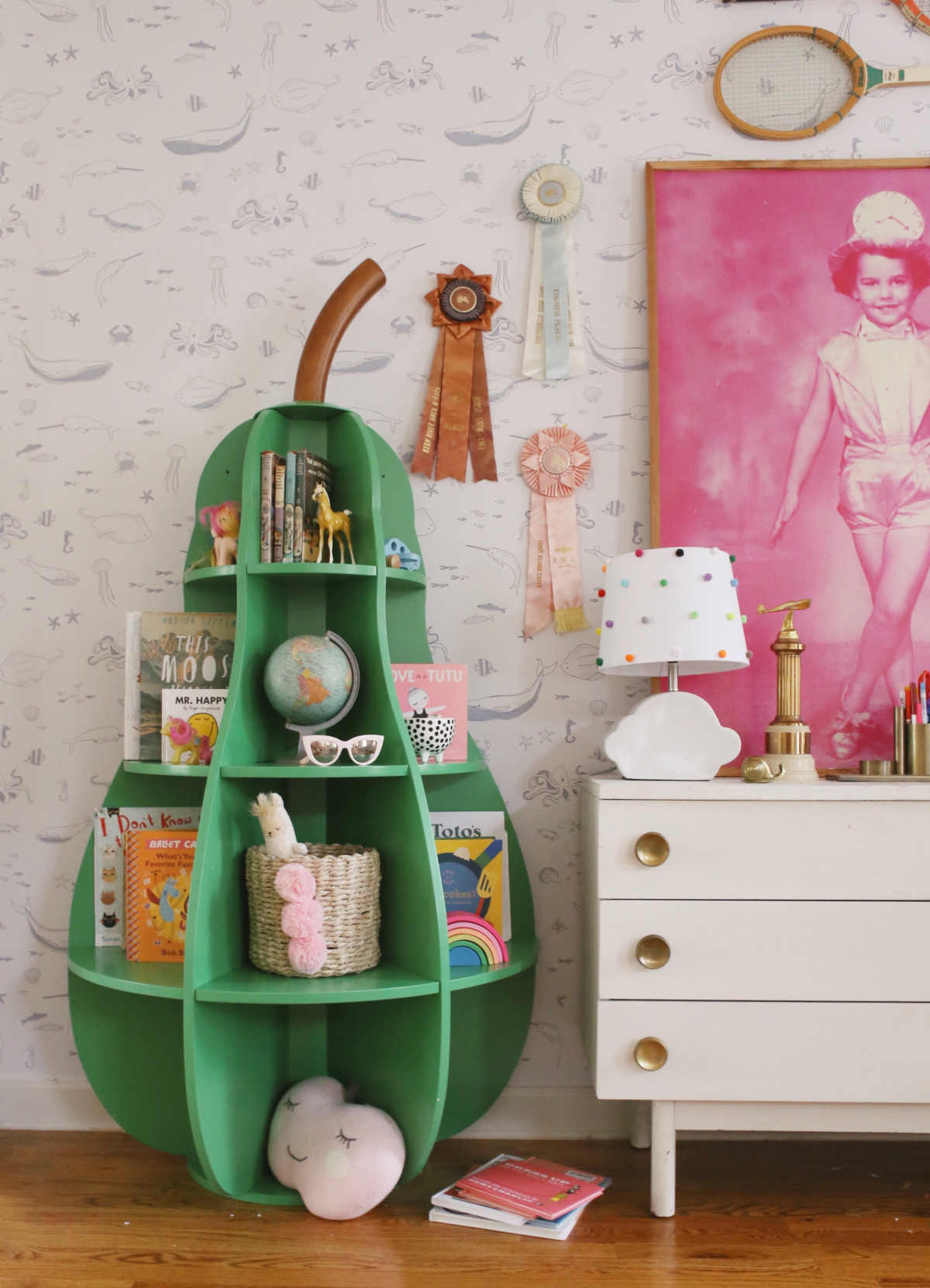 This post is sponsored by Walmart.
Have you seen Drew Barrymore's Flower Kids line at Walmart? Featuring brightly colored, imaginative designs at affordable prices, it's a great option for updating a kid space.
Below is a roundup of some of my favorite pieces from her line, as well as a few faves to put in your bookshelf:

I recently added her adorable rainbow bookshelf to the girls' room, and I've added this super fun pear bookcase to the craft room, along with this cloud lamp and confetti shade (seriously, give me all the pom poms).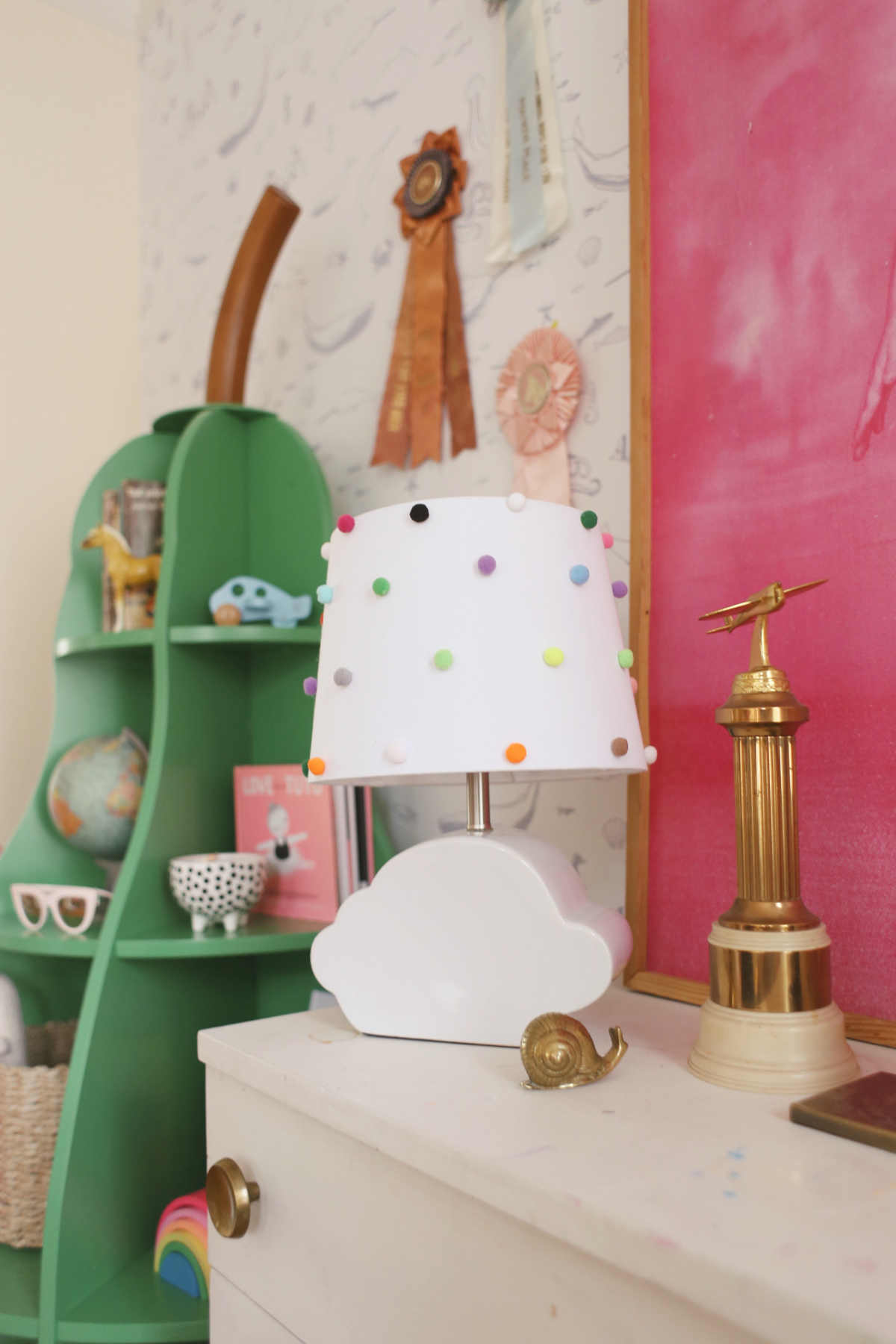 The bookcase is also really huge, by the way! It's almost as tall as I am. The girls love it, and think it's such a fun way to stash their fave books and toys. I'm on board with anything that encourages them to put away their stuff!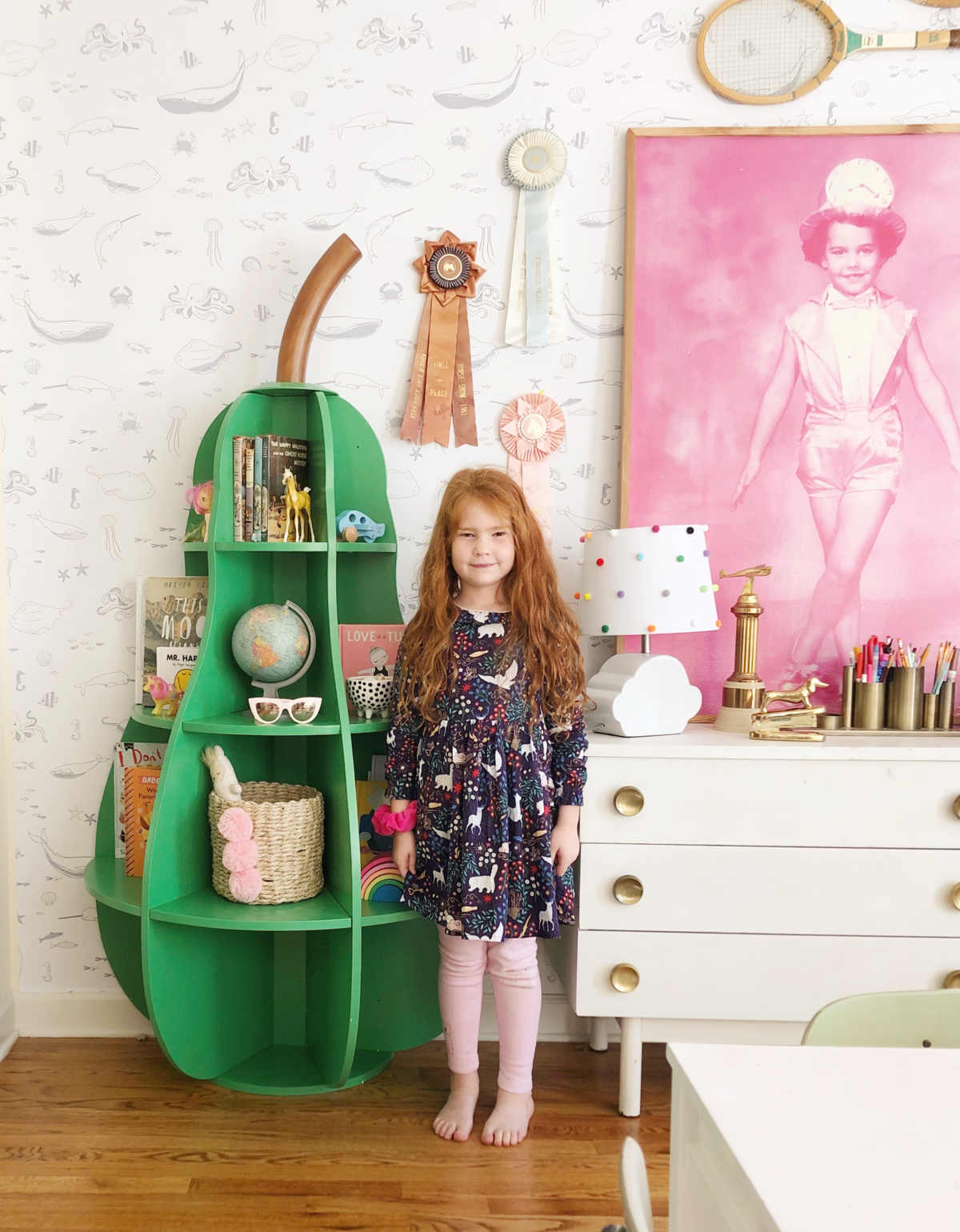 See how big it is next to Brigie?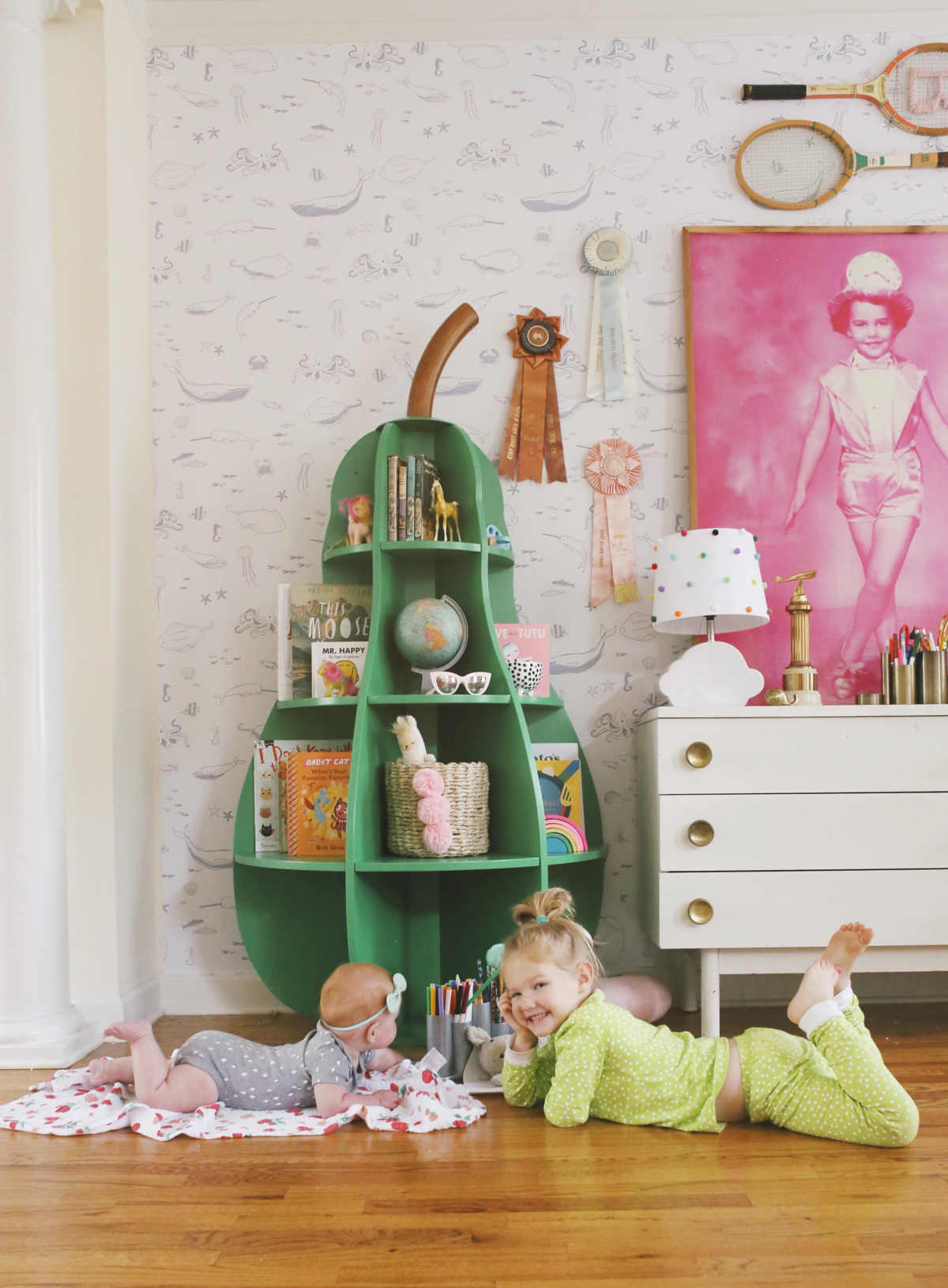 Also, I'm working on a post with updated pics of the whole craft room since I've updated it a little - it's SO fun, and I can't wait to share! Stay tuned for more photos and tips on how to install your own peel and stick wallpaper . . .