DIY jewelry holder
with anthropologie knobs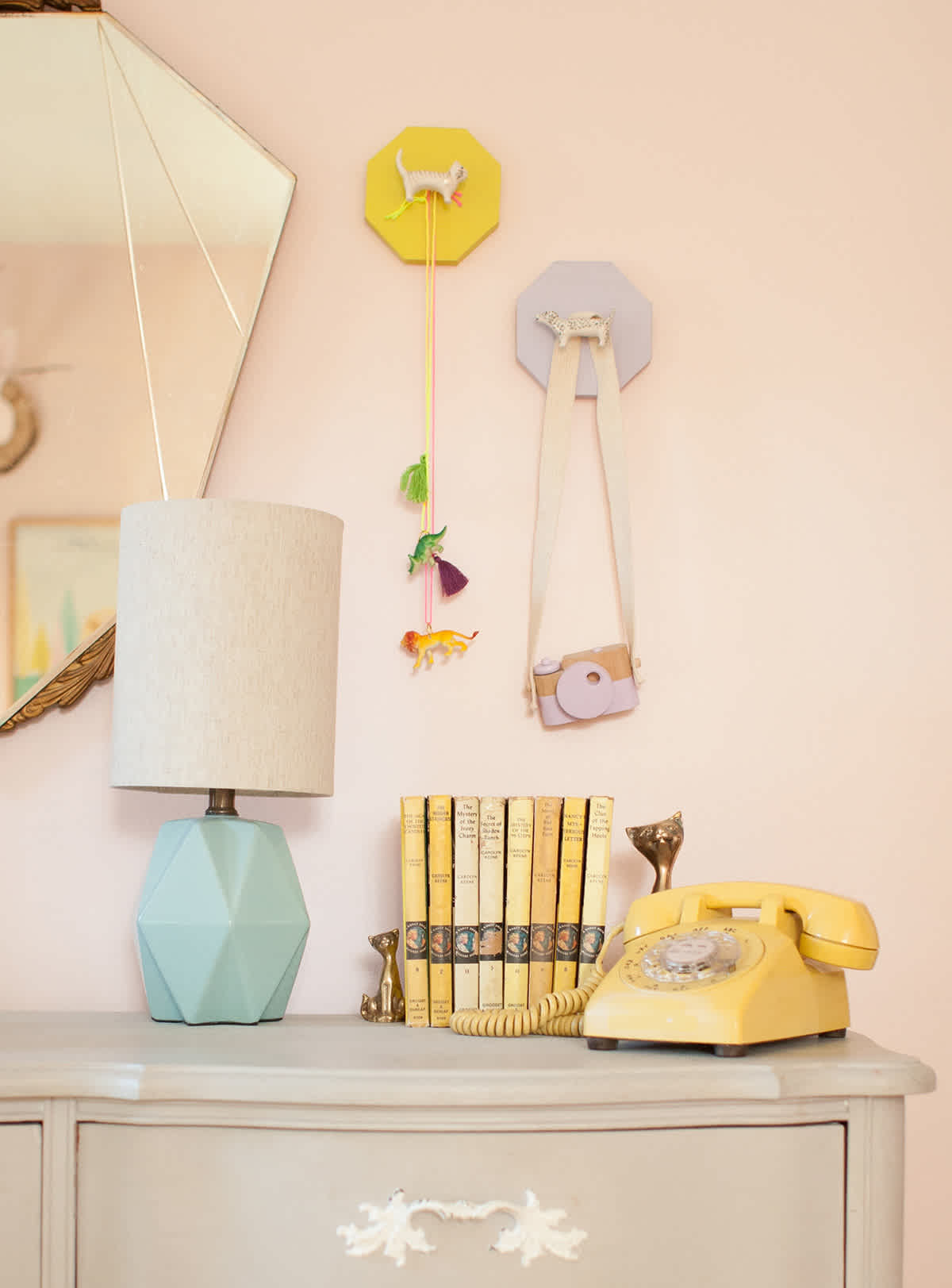 I am always loving the beautiful hardware at Anthropologie, but I have neither the furniture nor the budget to really utilize it very much.  When I came across these adorable companion knobs, though, I just had to find a use for them.  I thought they would be super cute as little holders for some of Vivi and Brigette's necklace collection.
(sources: Faceted Pastel Table Lamp; Gunner & Lux Little Lux necklaces; Twig Creative Toy Camera)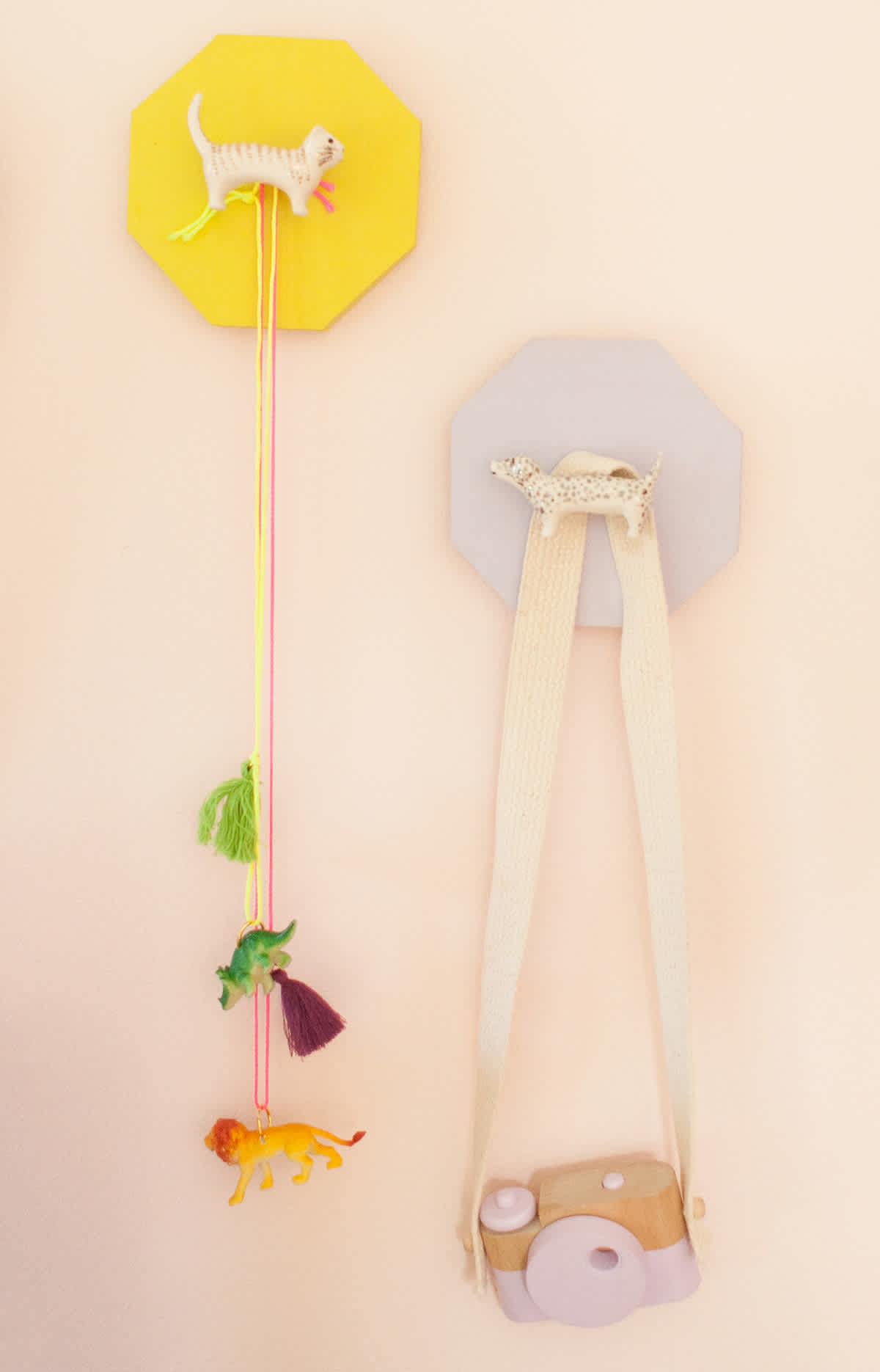 To make one for yourself, this is what you need:
1 x 10 pine board (they sell smaller lengths at Home Depot) | paint and paintbrush | jigsaw | drill with 7/64" drill bit | companion knob | picture hanging bracket | metal shears of some kind or use the metal cutting blade with jigsaw
**If you prefer not to do the whole jigsaw thing, then you can purchase small wooden plaques from a craft store or amazon, and skip that whole step!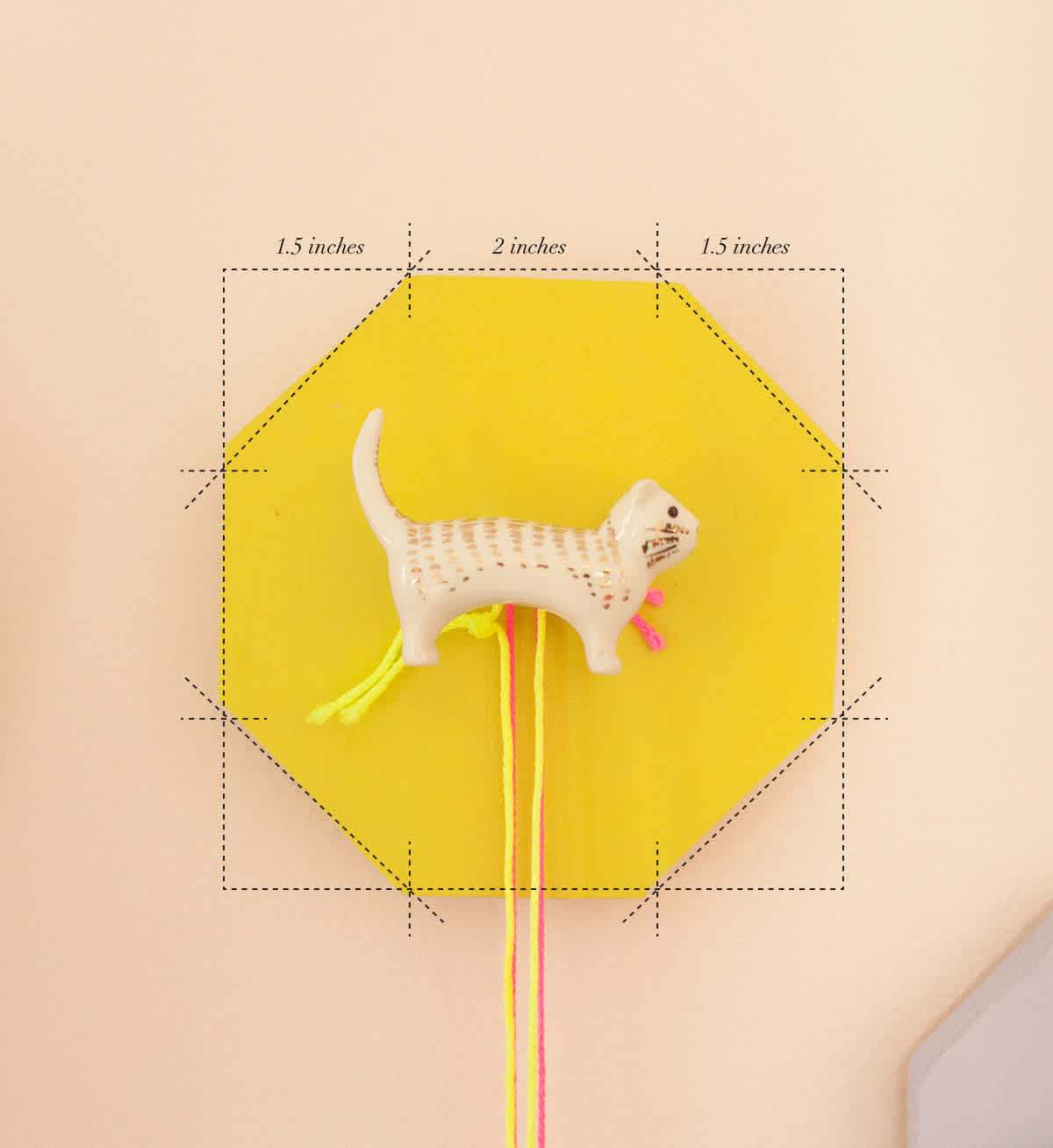 If you are cutting your own plaque, draw out the shape with a pencil and ruler or measuring tape.  I started with a 5" square, then made tick marks at 1.5" and 2" as shown above, and then drew the diagonals so I knew where to cut.  Cut your shape, and sand the edges as needed, and then paint.
Next, mark the center of the plaque, and drill a hole for the knob.
Before screwing the knob into the plaque, measure 3/4" (the depth of the wood) + 1/4" (for space to hang the necklace) from the back of the knob, and cut the extra length of bolt with the shears or jigsaw.  This is so that the plaque will rest against the wall - the knob bolts are really long!
Attach the picture hanging bracket (which you can find at any hardware store!) and then screw the knob into the plaque until the end of the bolt is flush with the back of the plaque.  The fit should be secure enough that you don't have to use the bolts that come with the knob.
Then, hang and use!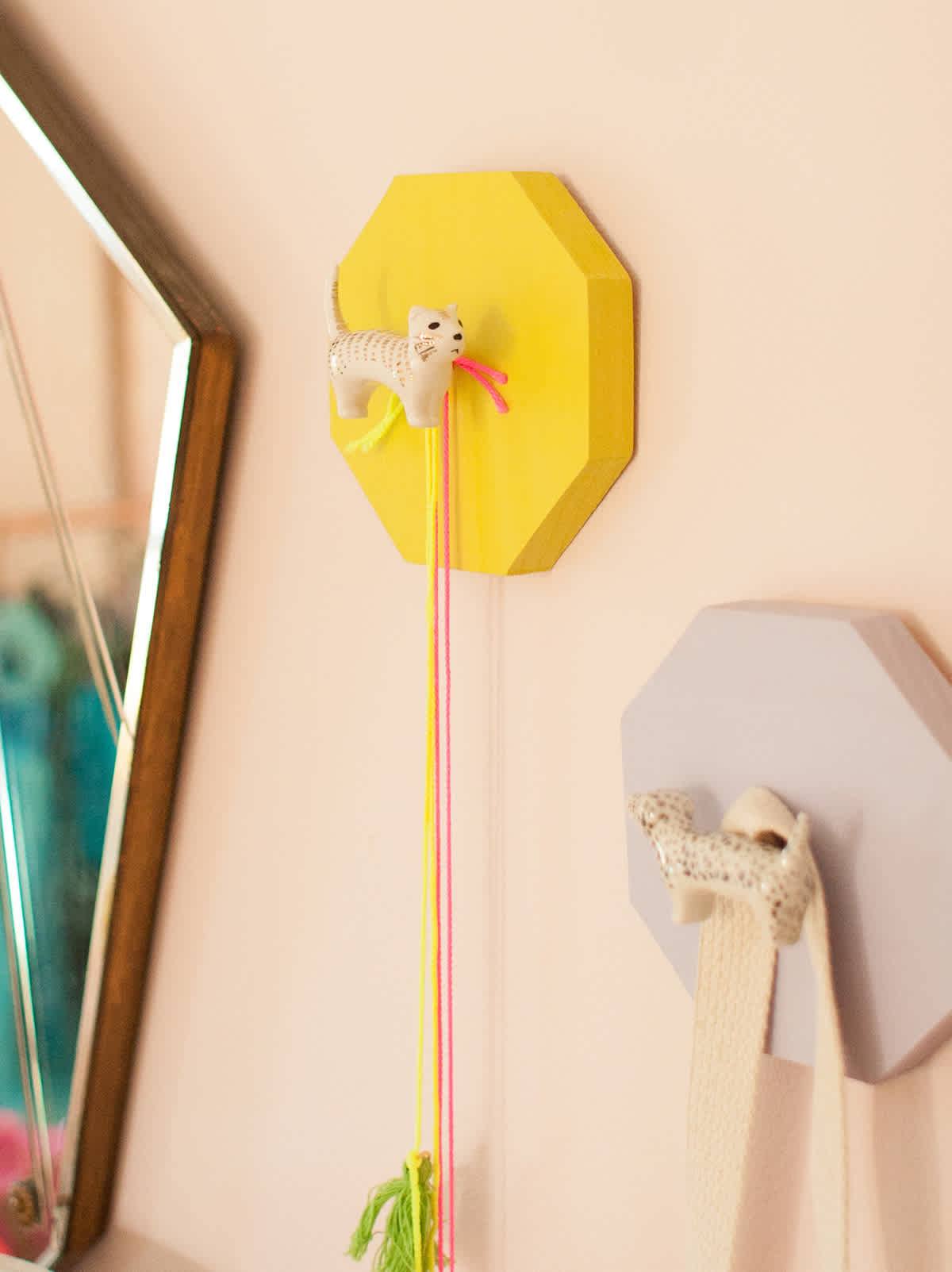 These are so adorable on the wall, and I think they would make great gifts for friends - you could also make a more grown up version by staining the wood and using one of these knobs or one of these!  They almost look like little museum displays, and are perfect for Vivi's adorable Gunner & Lux pieces!