back to school
with stride rite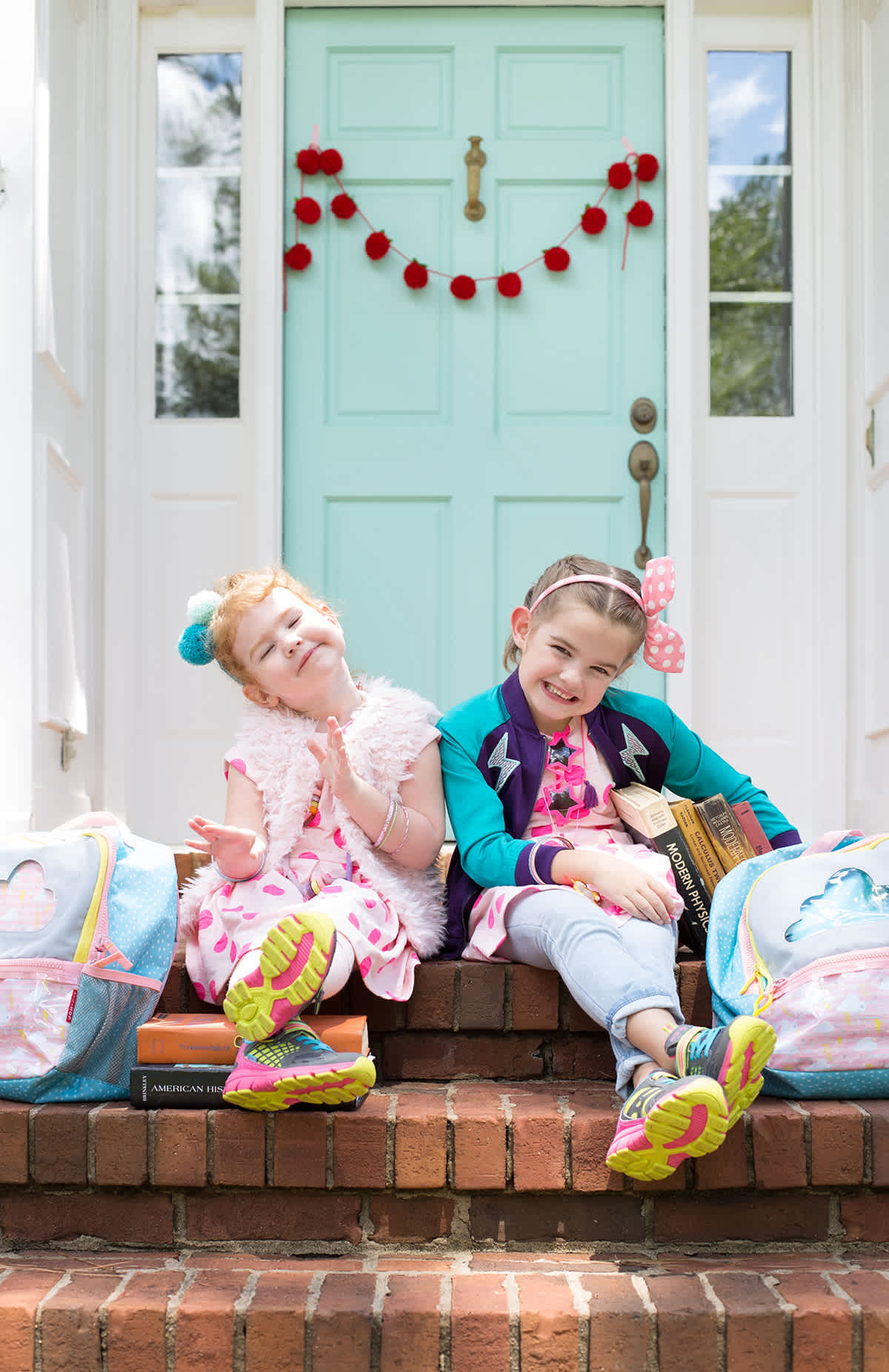 It's hard for me to believe summer is already over (well, almost - we don't start school until the 29th!).  I always feel like July is the longest month and then before I know it, school is starting.  Lately, I have been feeling a bit melancholy, thinking the girls have gotten so big and reflecting on the fact that Vivi will be in kindergarten.  And I have this tug at my heart that keeps telling me time is beginning to be speed up in a big way.
(pictured above: Stride Rite Shoes; Backpacks; Brigie's Vest; Brigie's socks; Vivi and Brigie's Dress; Vivi's Super Awesome Jacket; Brigie's Headband; Vivi's Headband)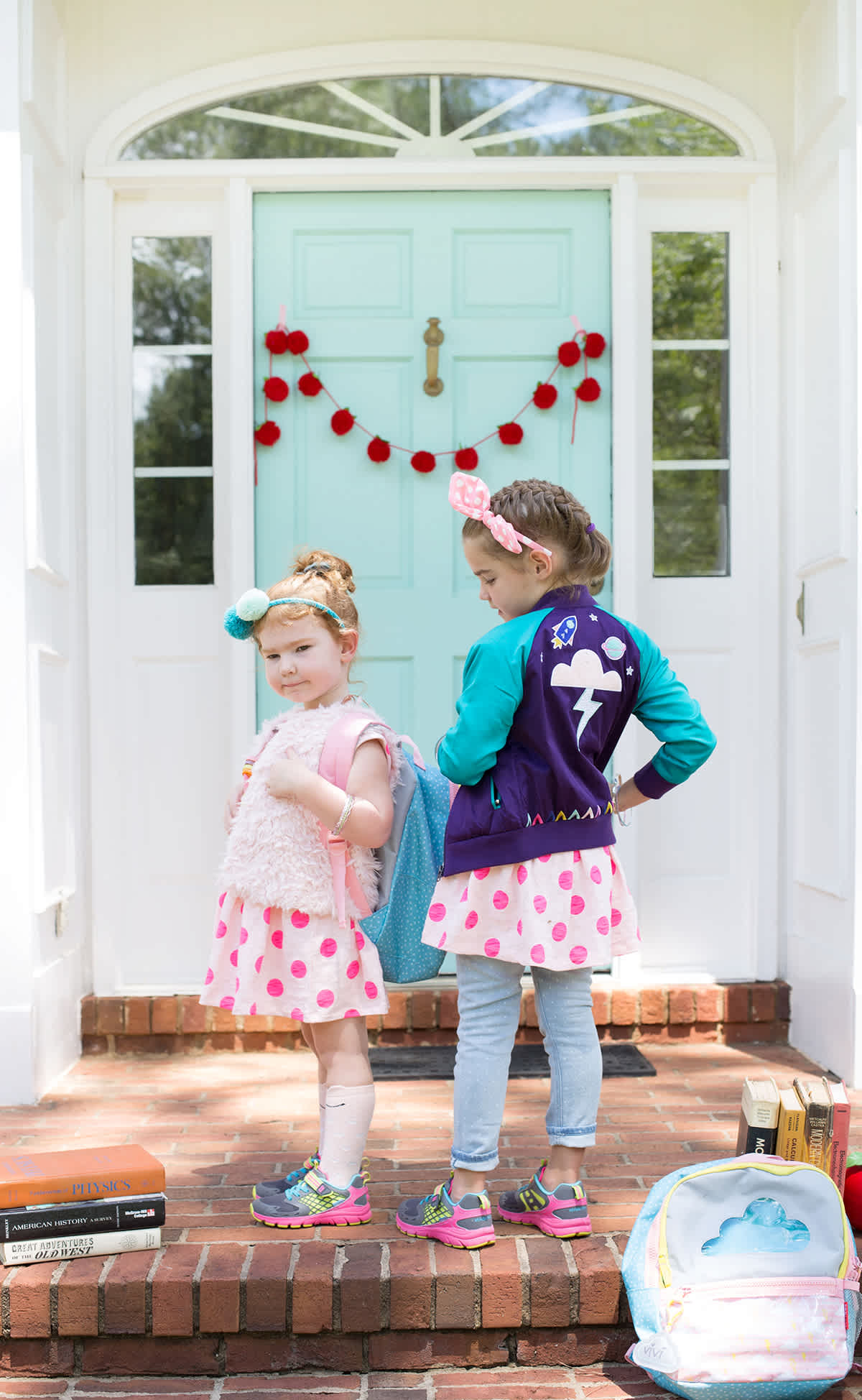 And then I snapped these photos for back to school.  As I flipped through them, I thought, they still do look so little.  And they are.  It's hard to believe Vivi is already done with her preschool years, but what a journey is ahead for her.  She still fits in my lap and loves to snuggle and read books and needs to be tucked in and sung to at bedtime . . . yes, they are still pretty tiny.  Our preschool also has an awesome kindergarten, so we have one more year of sweet simplicity and late, slow mornings, and you can bet I'm going to treasure it all up in my heart.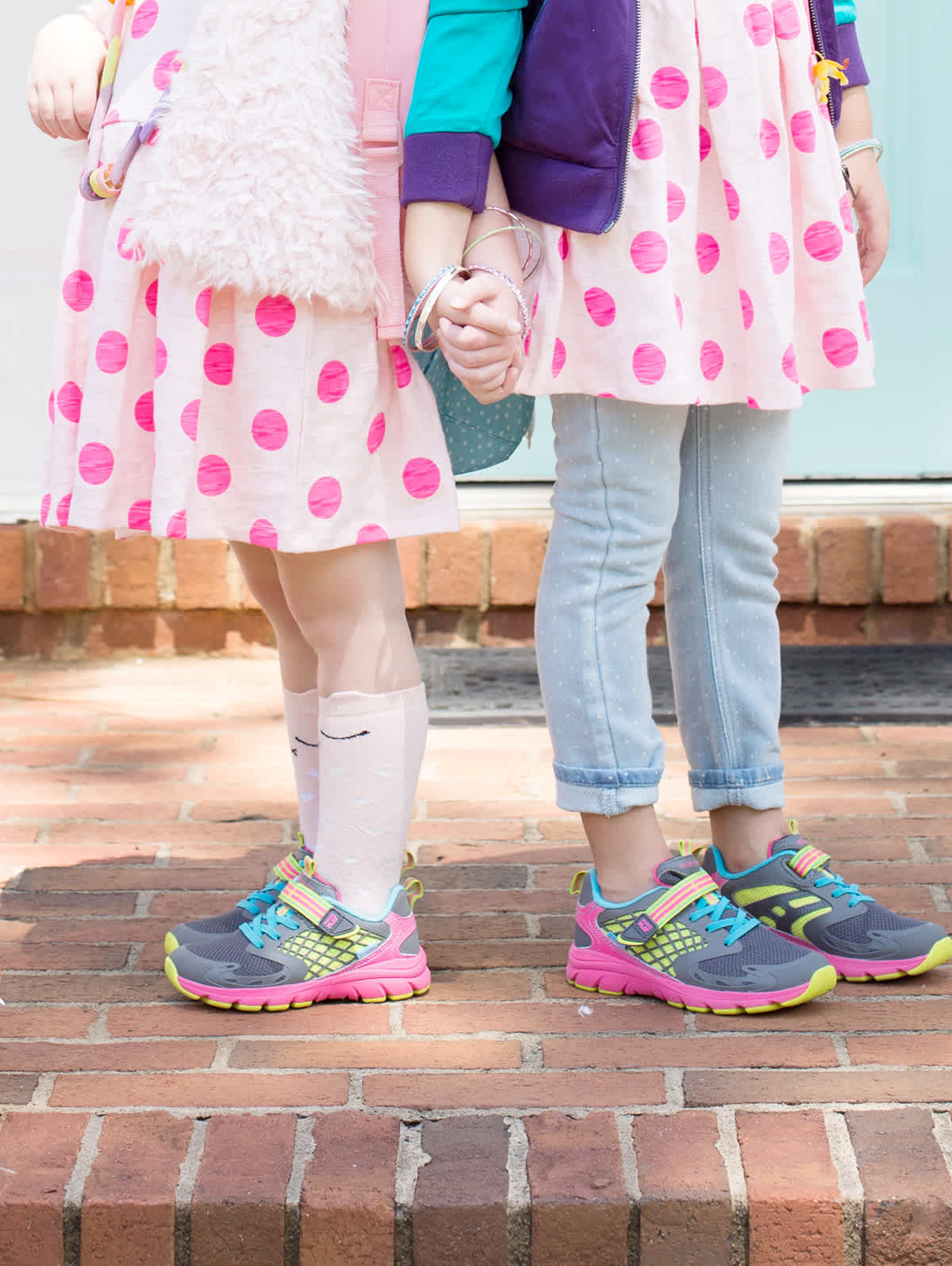 And how awesome are these StrideRite made2play sneakers?  I love the sporty look and pops of pink, and the easy velcro closure. Also, StrideRite has a buy one, get another pair at 40% off, which is so perfect for back to school!  I love having a few pairs of good shoes for the girls, because they are so hard on them.  Even better than this deal, though, is that StrideRite is donating 1% of their net profit on the sale of shoes until September 5th t0 Soles4Souls, an awesome organization that helps families in need to get the shoes their kids need to go to school.  (And you can also donate new or gently used shoes in StrideRite stores to Soles4Souls and get a 5% discount on purchases!  Find a store here.)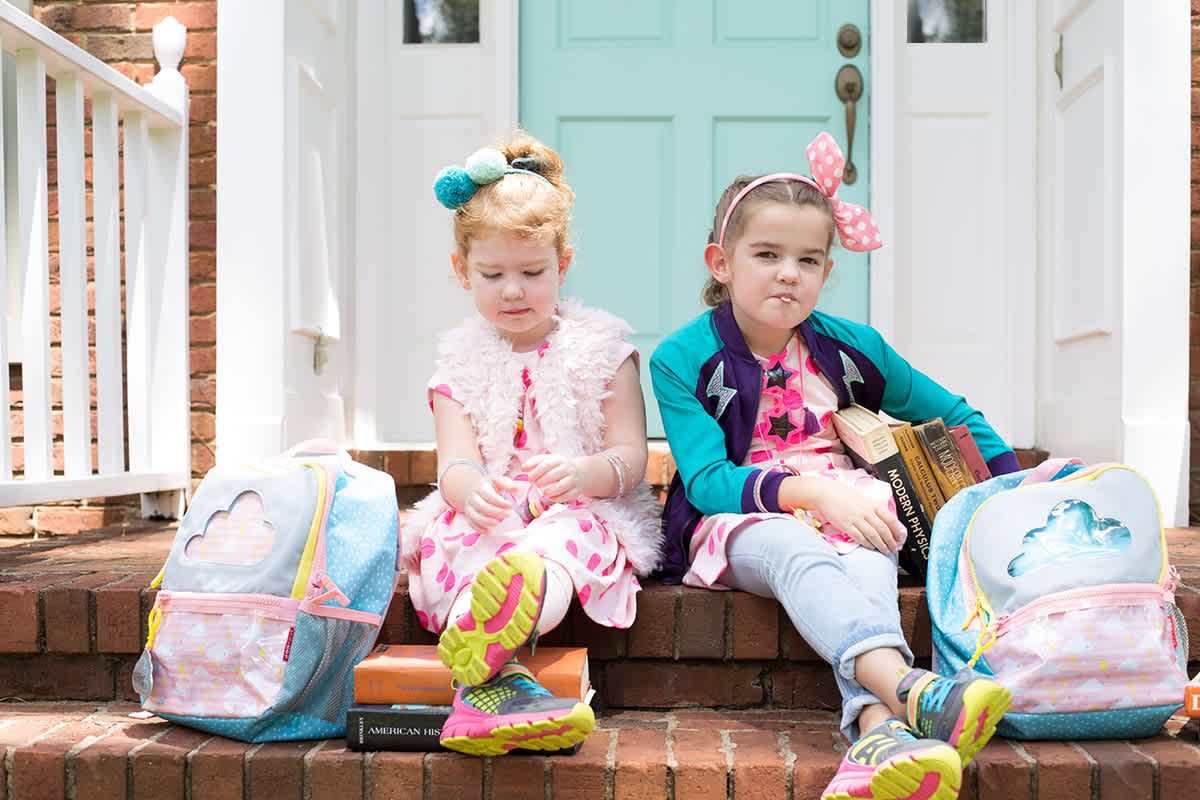 I love supporting organizations that empower these precious little people to go on their way to change the world.  Can't you see "world-changer" written all over those determined faces?  They are on their way to do big things in these shoes.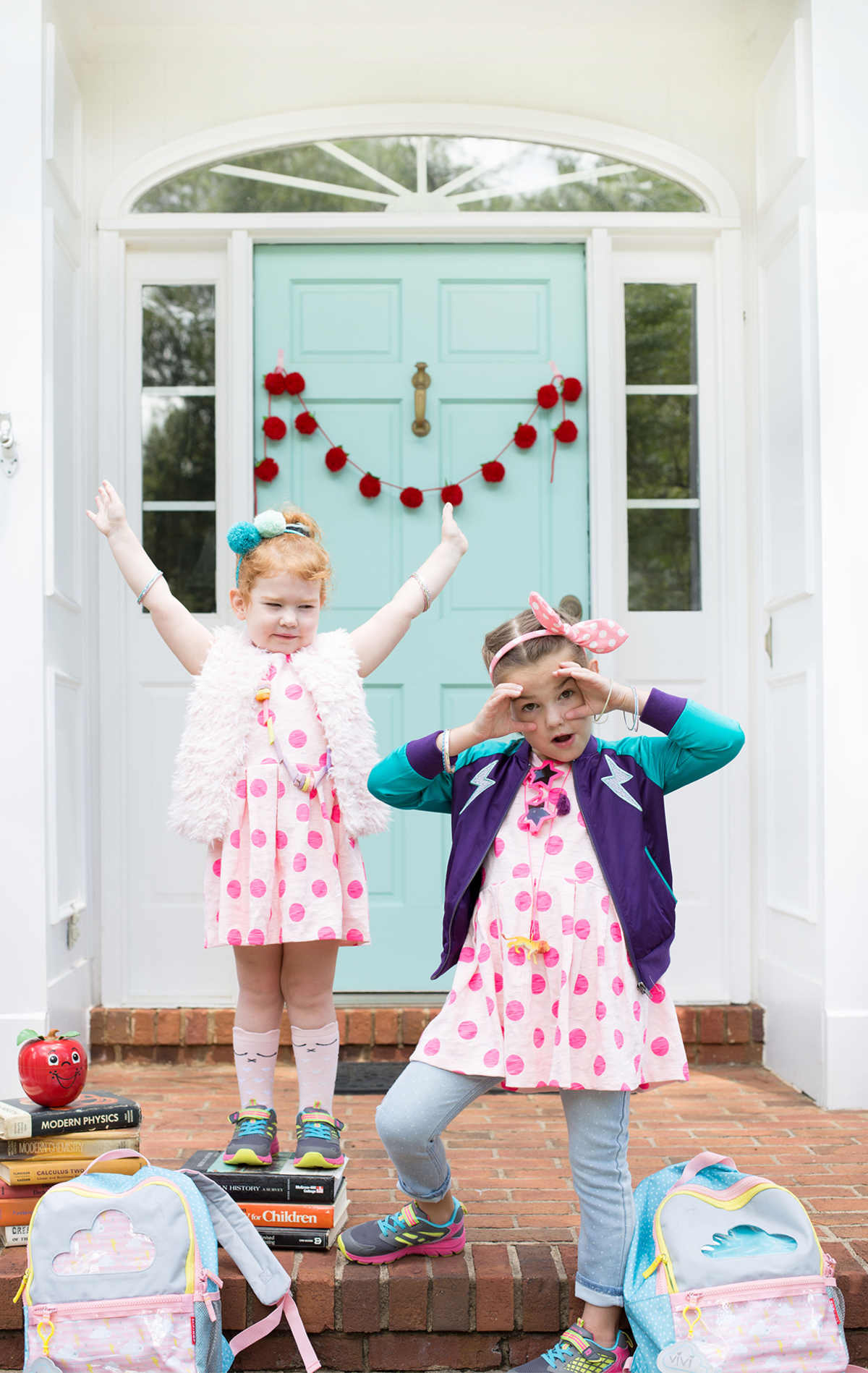 So many feelings with being a parent.  On the one hand, my heart can barely handle how big the are getting . . . and then on the other I can barely contain my excitement over what they may do one day.  Praying for big things over these priceless hearts, and praying I can be a good steward of this gift.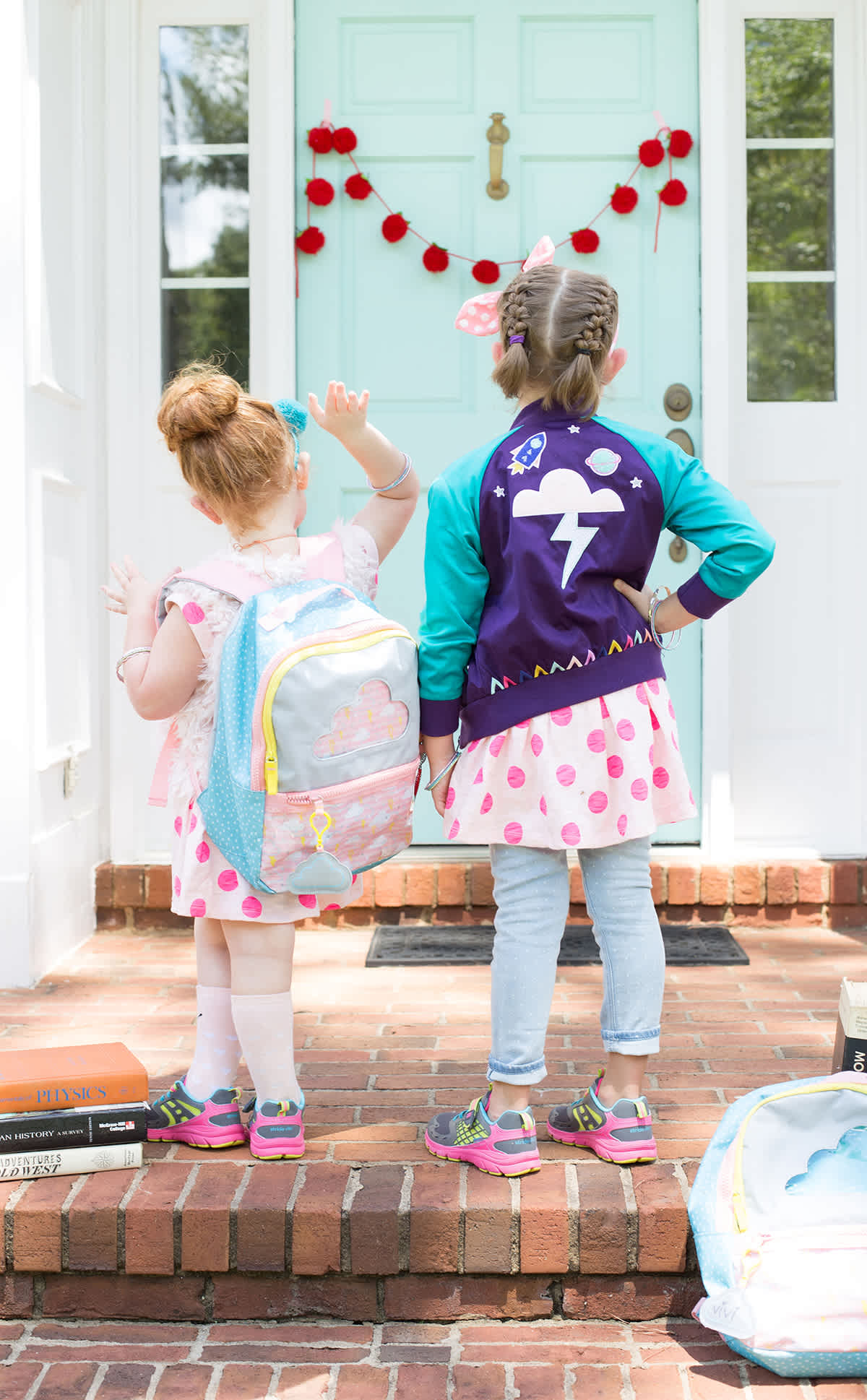 So if you are still in need of some good shoes for the fall, definitely check out StrideRite's BOGO deal here, and read about all the good that Soles4Souls is accomplishing.  Here's to your little ones taking big steps this year! (Find StrideRite on facebook, twitter, and instagram.)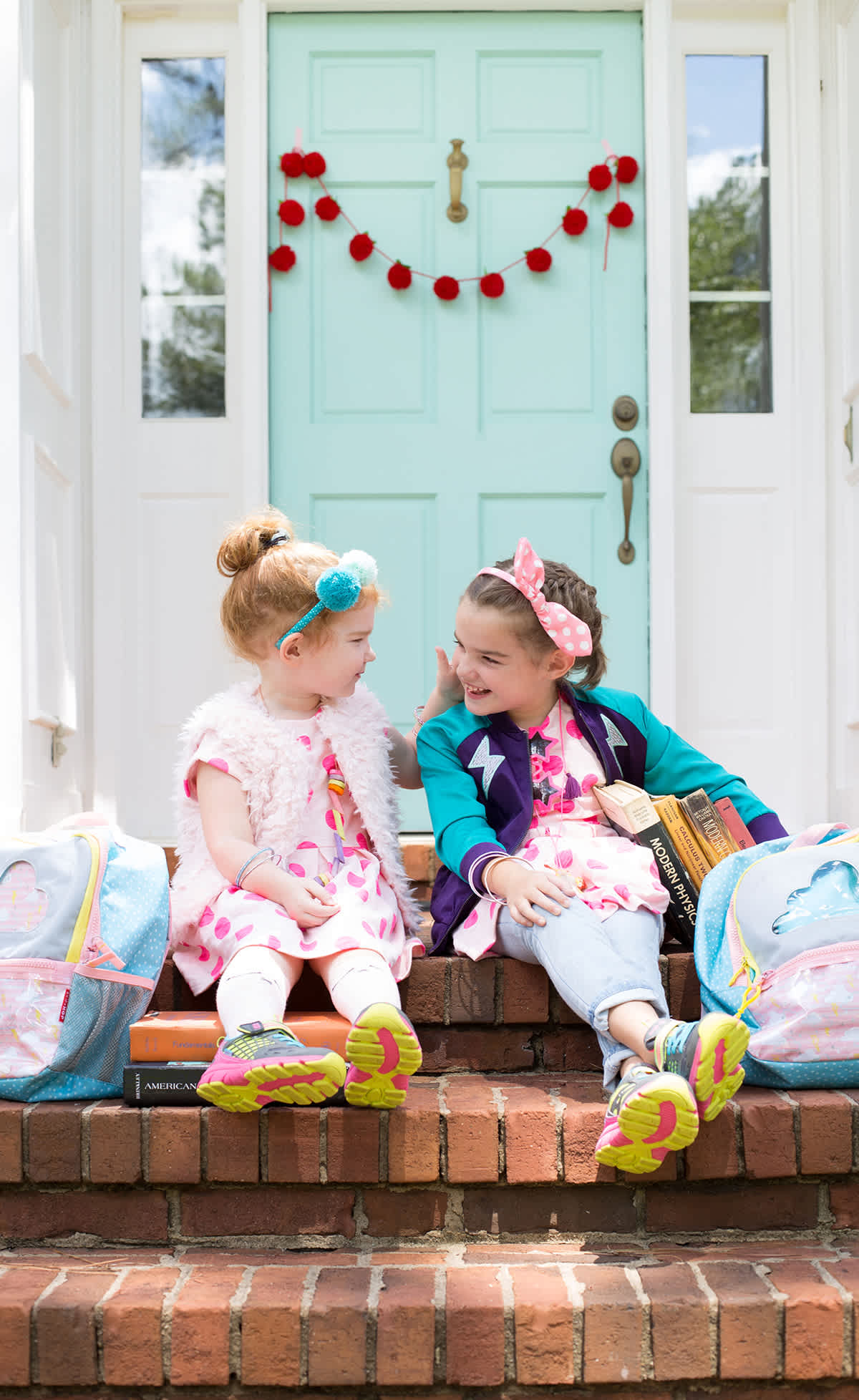 Thank you so much to StrideRite for sponsoring this post!  I love working with sponsors who spark creativity and do good, and allow me to continue creating inspiring content here!