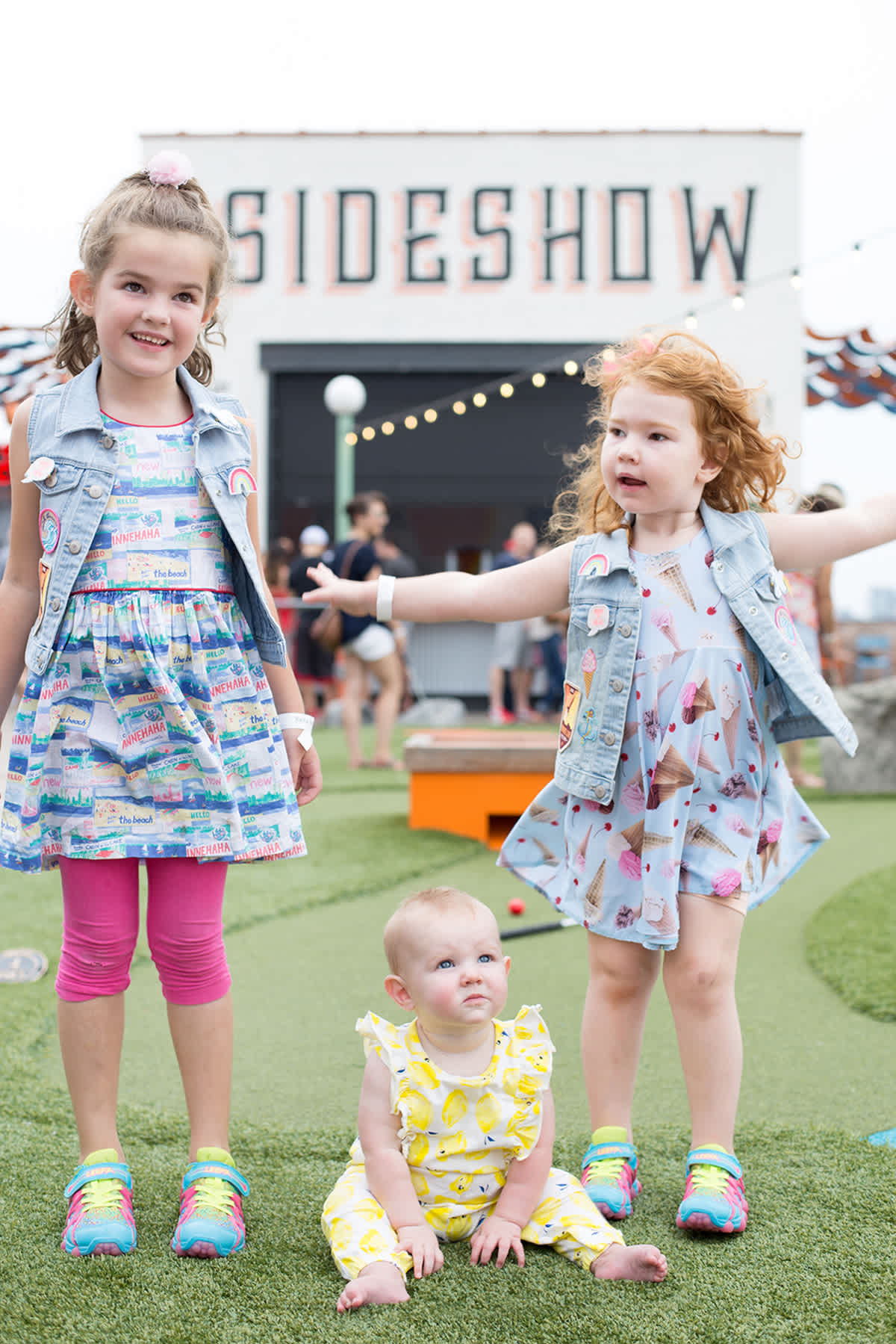 (my adorable little sideshow)
The past couple of weeks have just felt plain crazy.  The kind of crazy where Chip gets home from work and I sometimes tell him I need to leave for a few minutes to just take a deep breath and have a moment of quiet while he takes over.  The kind of crazy where we have lost keys (something I never do! or didn't do, pre-kids), the house has been a disaster, and I have wanted to just cry.
(pictured above: Vests; Ellie's Romper; Vivi's Dress; Brigette's Dress; Stride Rite Leepz)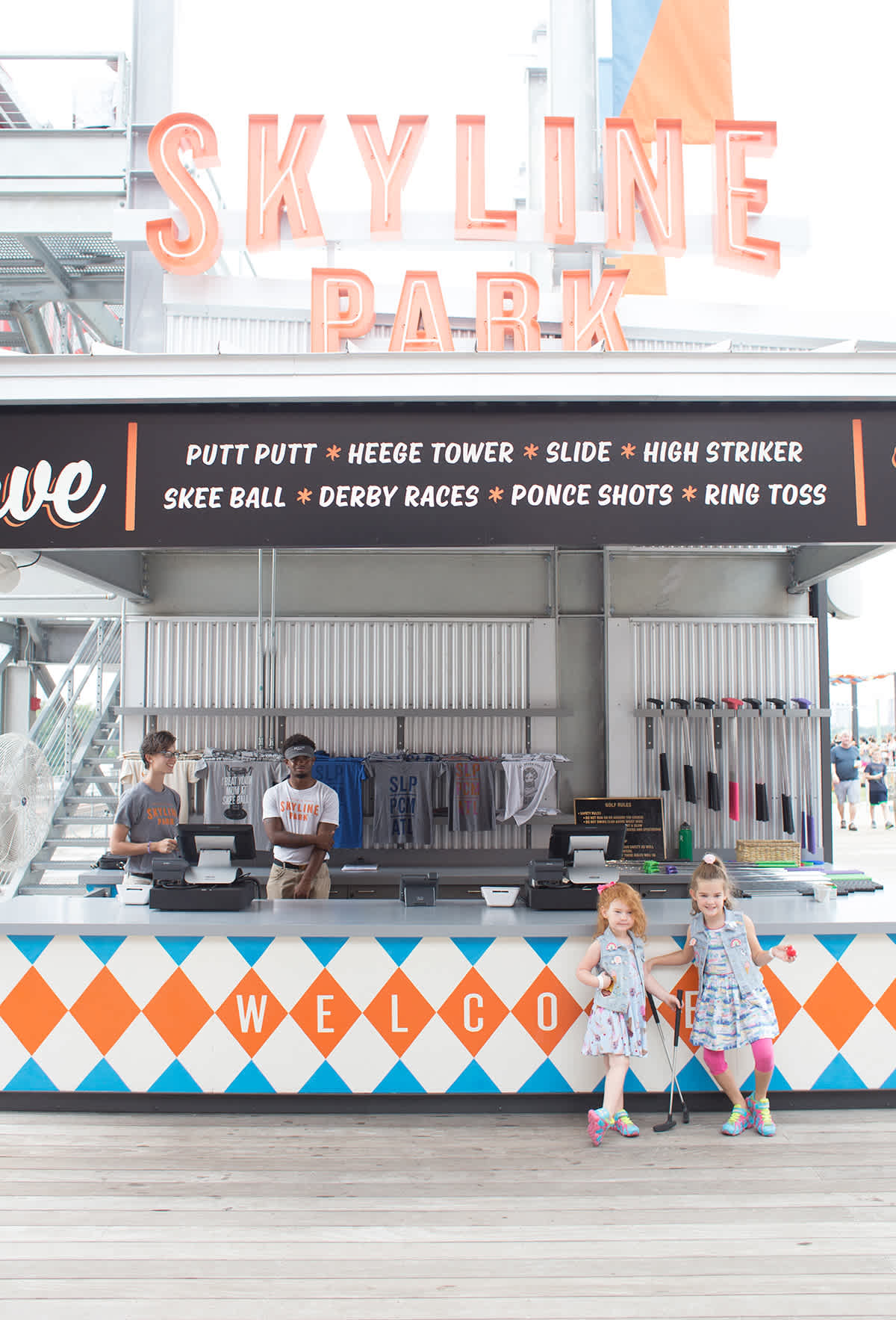 I have learned throughout my first five (and a half!) years of parenting that these things come in phases.  Some are blissfully sweet and full of sunshiny afternoons.  Others are full of sibling quarrels, endless questions, and days that seem like they just won't end.  But both are phases.  And they seem to come and go without me even realizing it.
We decided Saturday afternoon to take a family trek to The Roof at Ponce City Market, which just recently opened.  It's an adorable vintage style putt putt course and carnival that is a great place for family fun or date nights alike.  It was a risky move, given the previous couple of weeks and the state of my sanity, but it's like the clouds parted for us and heaven shone down and we simply had a wonderful time together.  It was also on the brink of raining the entire afternoon, which was even better because it wasn't so hot.  This place will be fantastic in the fall when it cools off a little.
The girls wore their adventure vests and their new light up Leepz shoes by Stride Rite, which they love.  These are perfect for running, jumping and trying new things.  They also have an anti-stink liner, which is perfect, because in the summertime my girls avoid socks at whatever cost, despite my best efforts.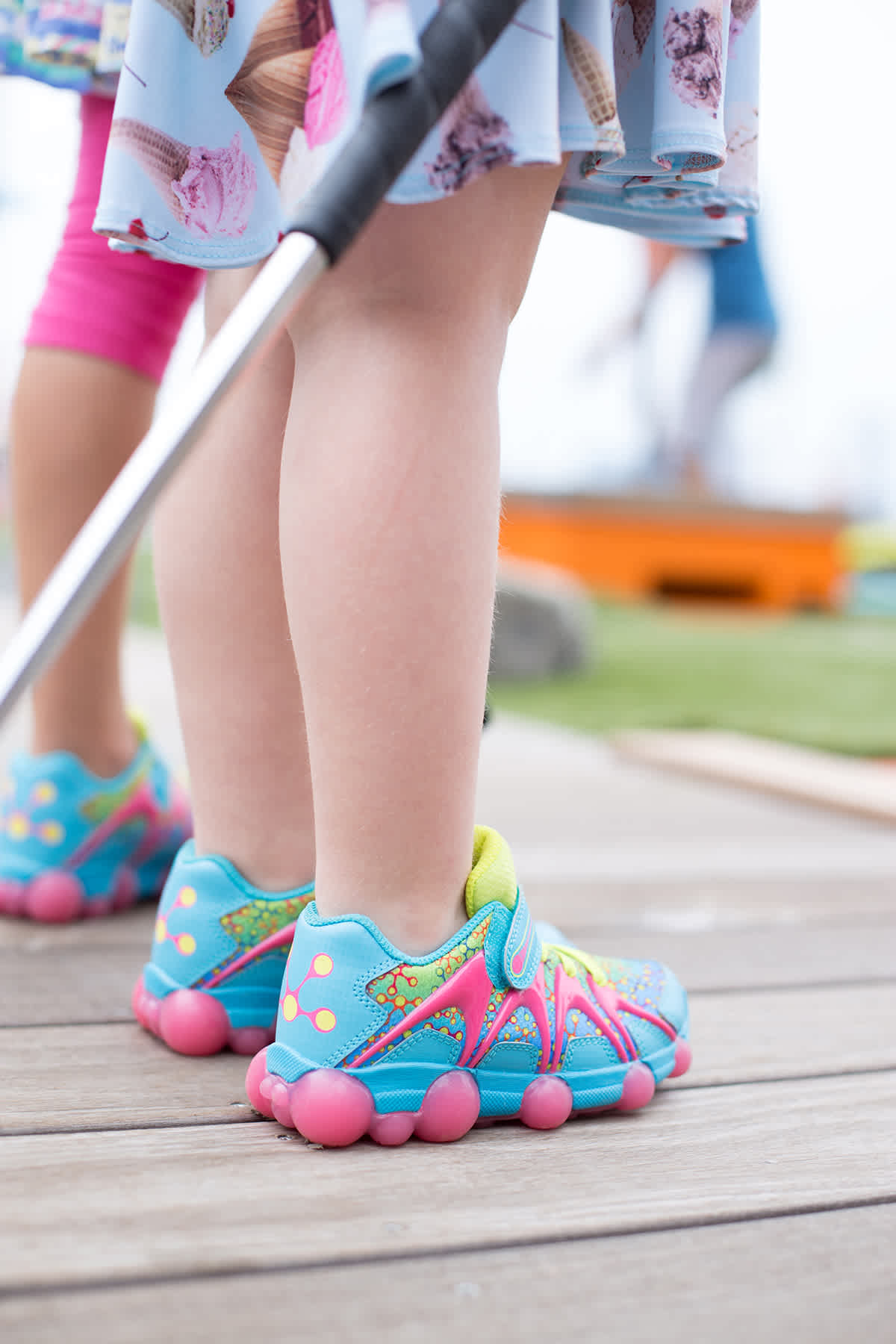 The girls had never played putt putt, and loved giving something new a try!  It was a pretty short game, but fun nonetheless.  I mean, just look at this form: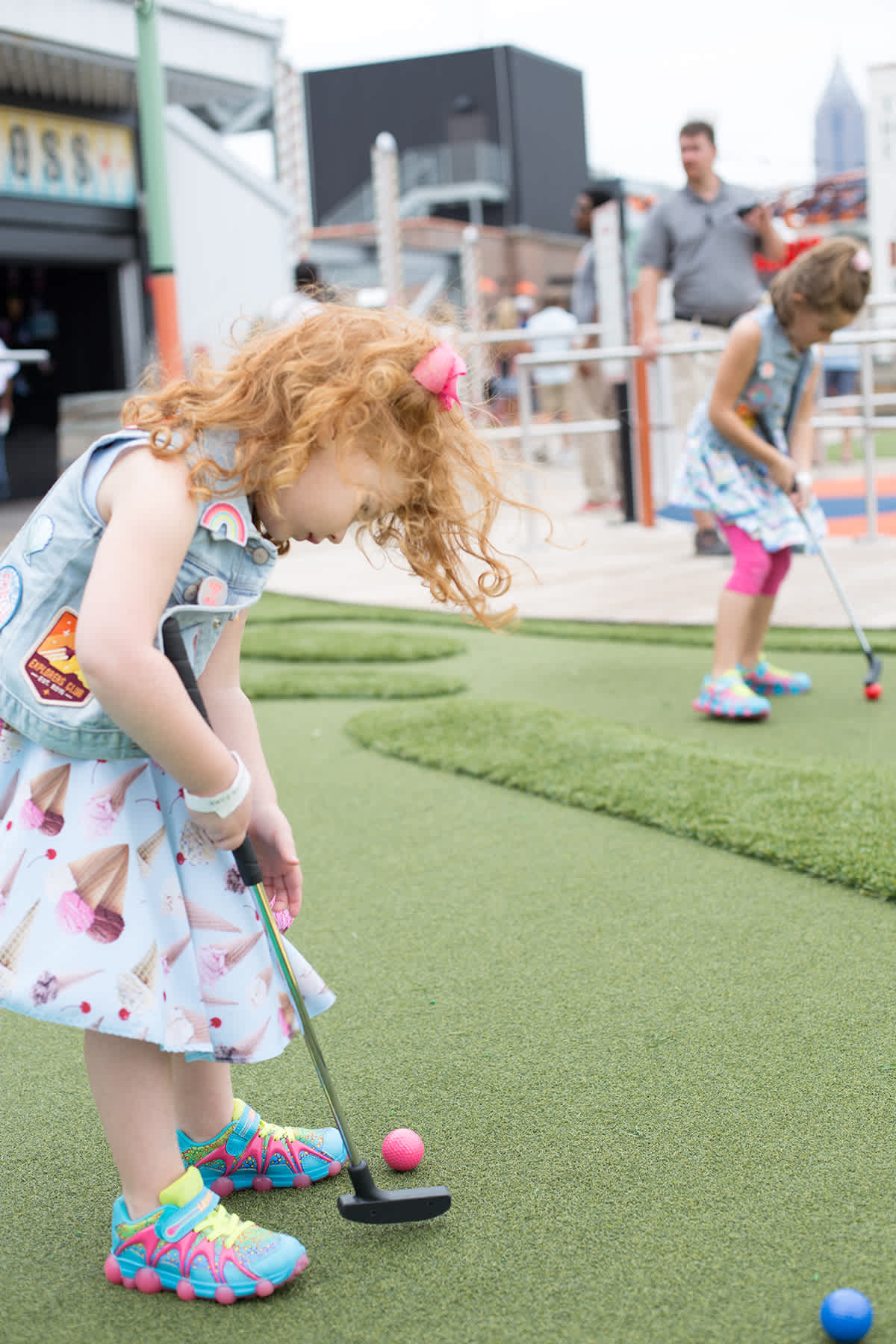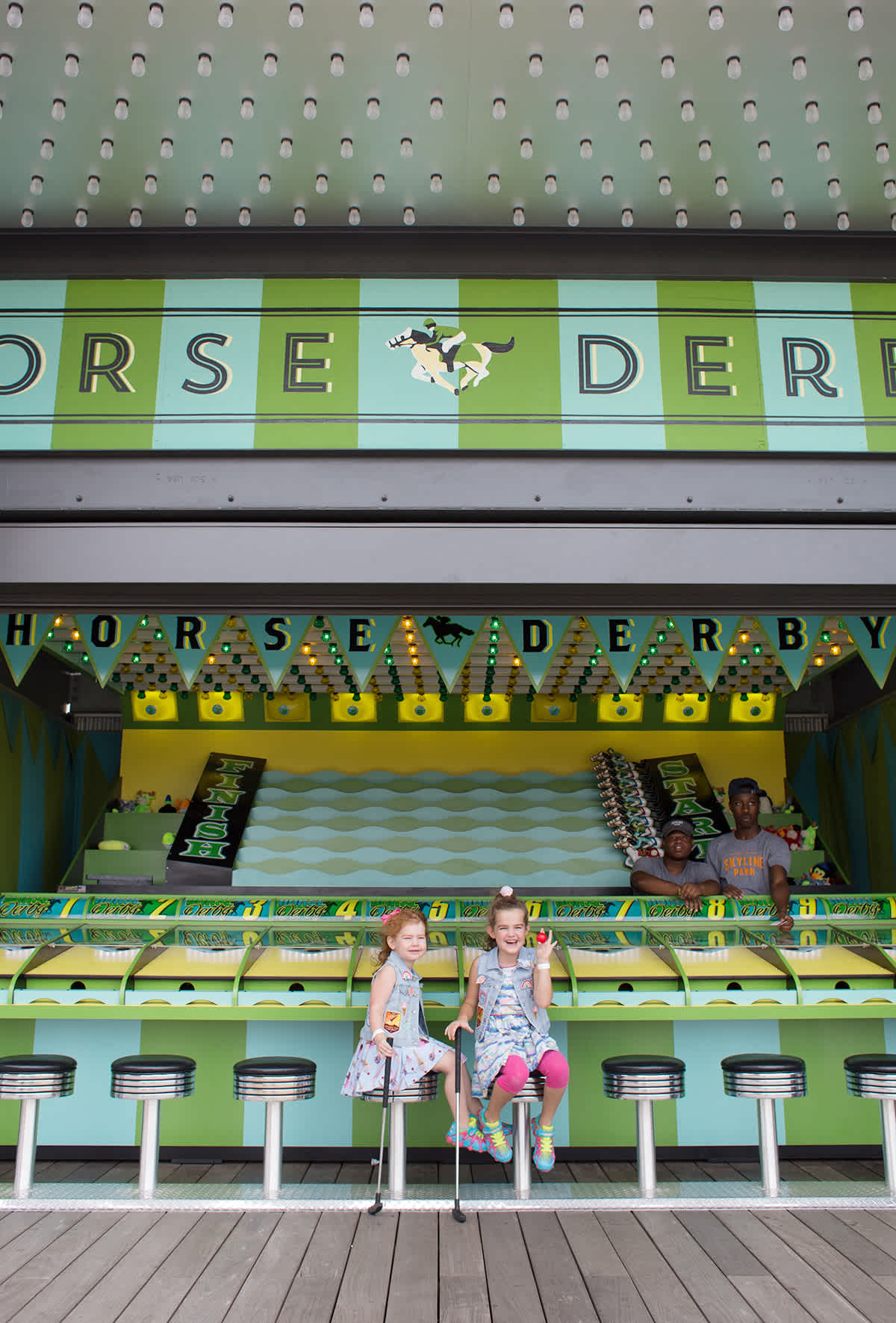 The Roof has several fair/carnival like games and the girls loved running back and forth and trying them all.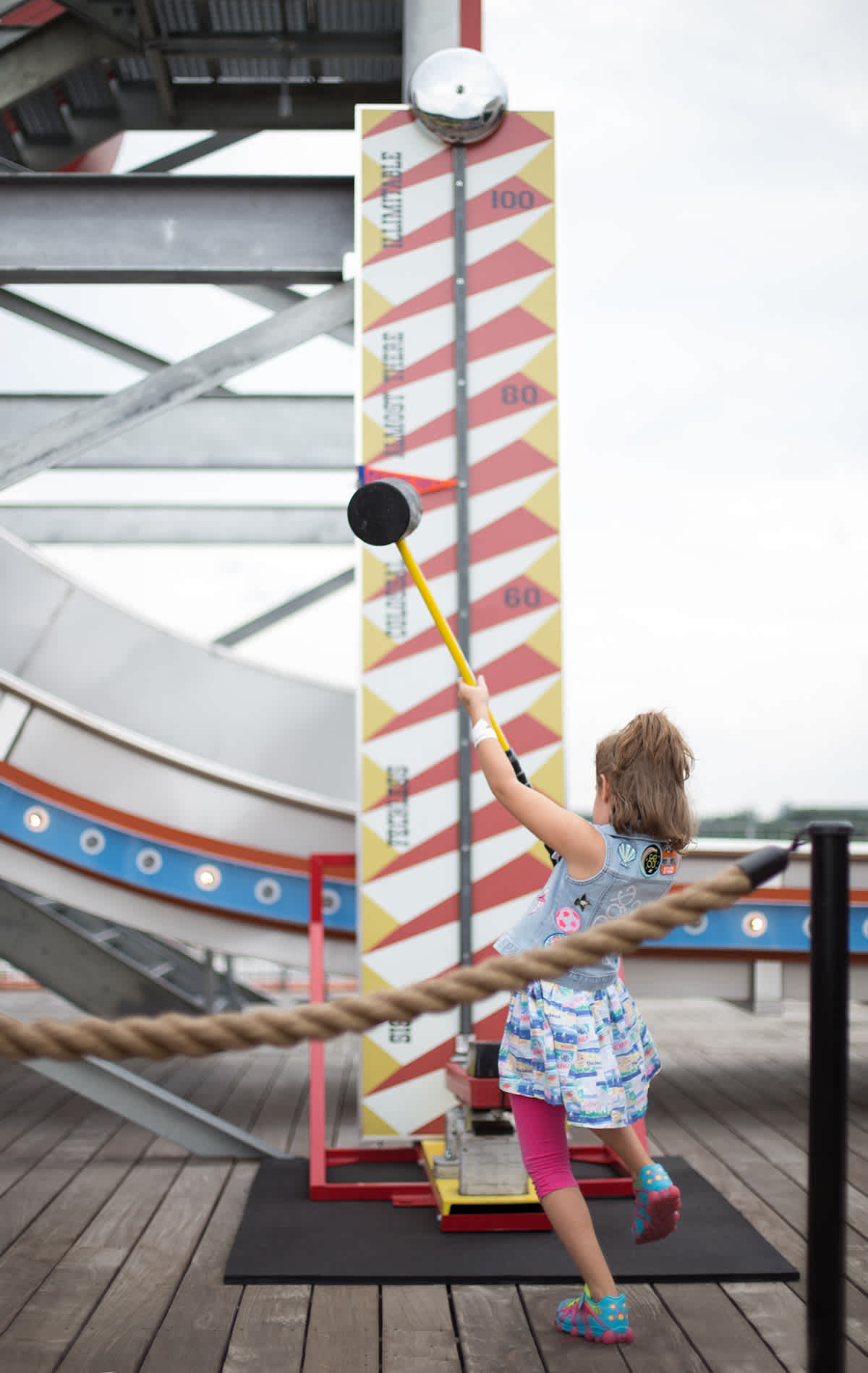 These shoes have extra spring with a high-rebound footbed and are super flexible, making it fun to jump higher and try new adventures, and the girls were hopping all over the place having fun making them light up.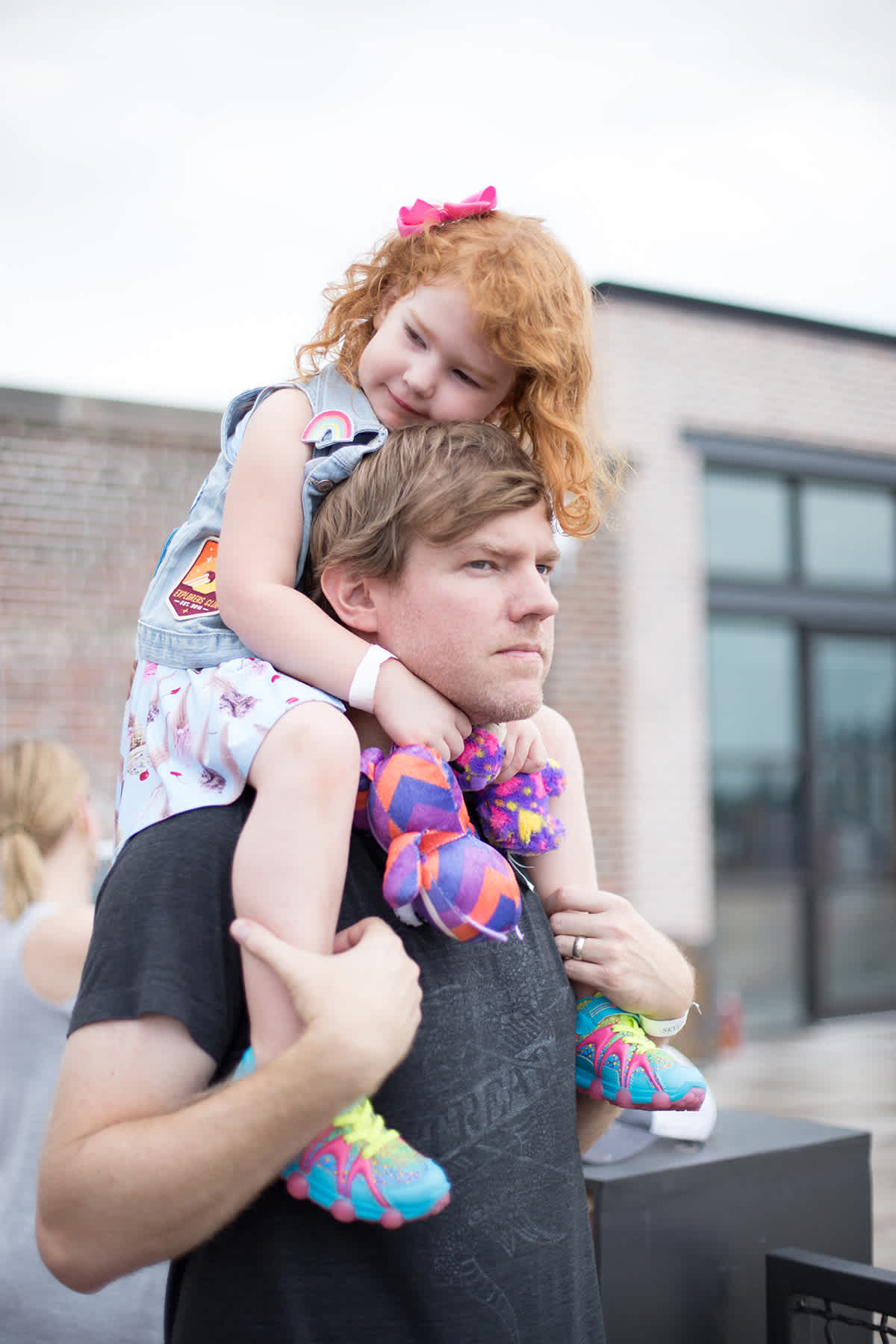 This afternoon was good medicine for all of us.  When things just feel plain crazy, it's good to be reminded that we're a team, we're a family, and we have a lot of fun together.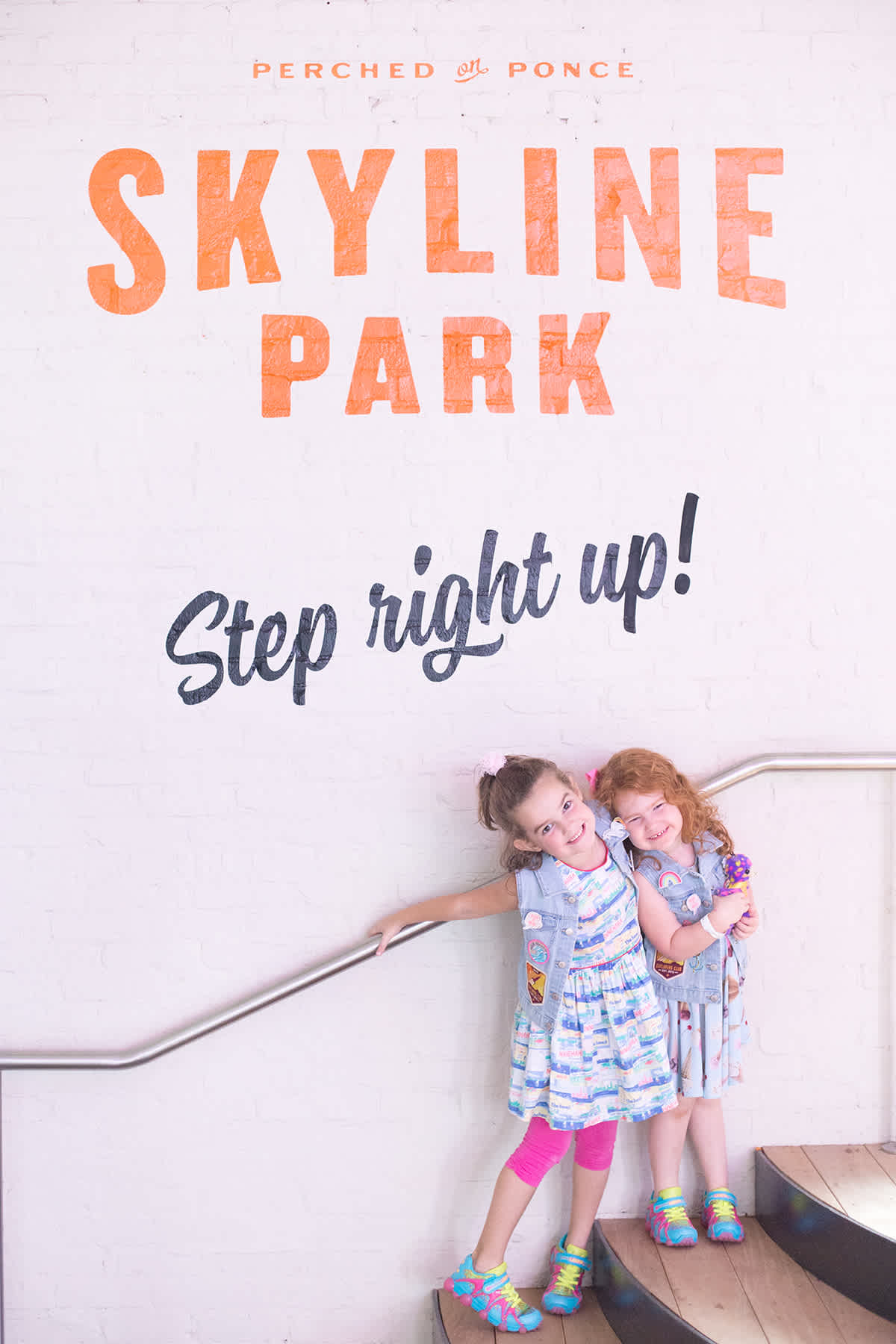 Sometimes maybe it's best just to lean into the crazy; it might just turn into something beautiful.
Find Stride Rite on Facebook, Twitter, and Instagram, and sign up for their Rewards Program here!
Thanks so much to StrideRite for sponsoring this post.  I love working with brands that allow me to support our family and keep creating inspiring content.