Baby Registry Must Haves
things I'm loving this time around
The baby gear is always changing and getting better; I thought I'd share some of my tried and true favorites here, and new favorites, too, that are getting me through the first two weeks with a newborn! While you really don't need much, there are some things that are handy to have around to just make things easier.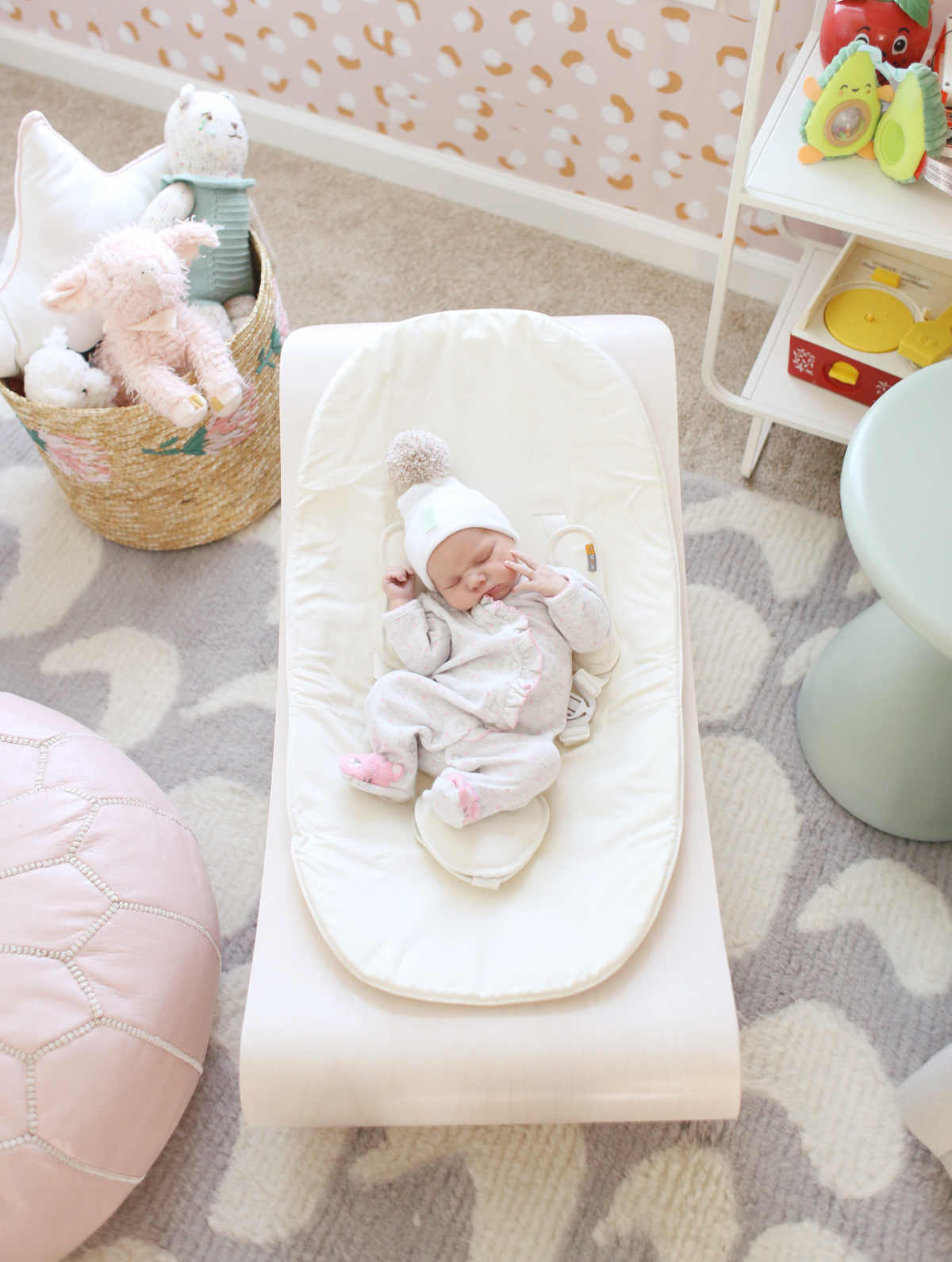 Here is a roundup of some of my favorite baby items this go around that would be great on a baby registry or to splurge on yourself: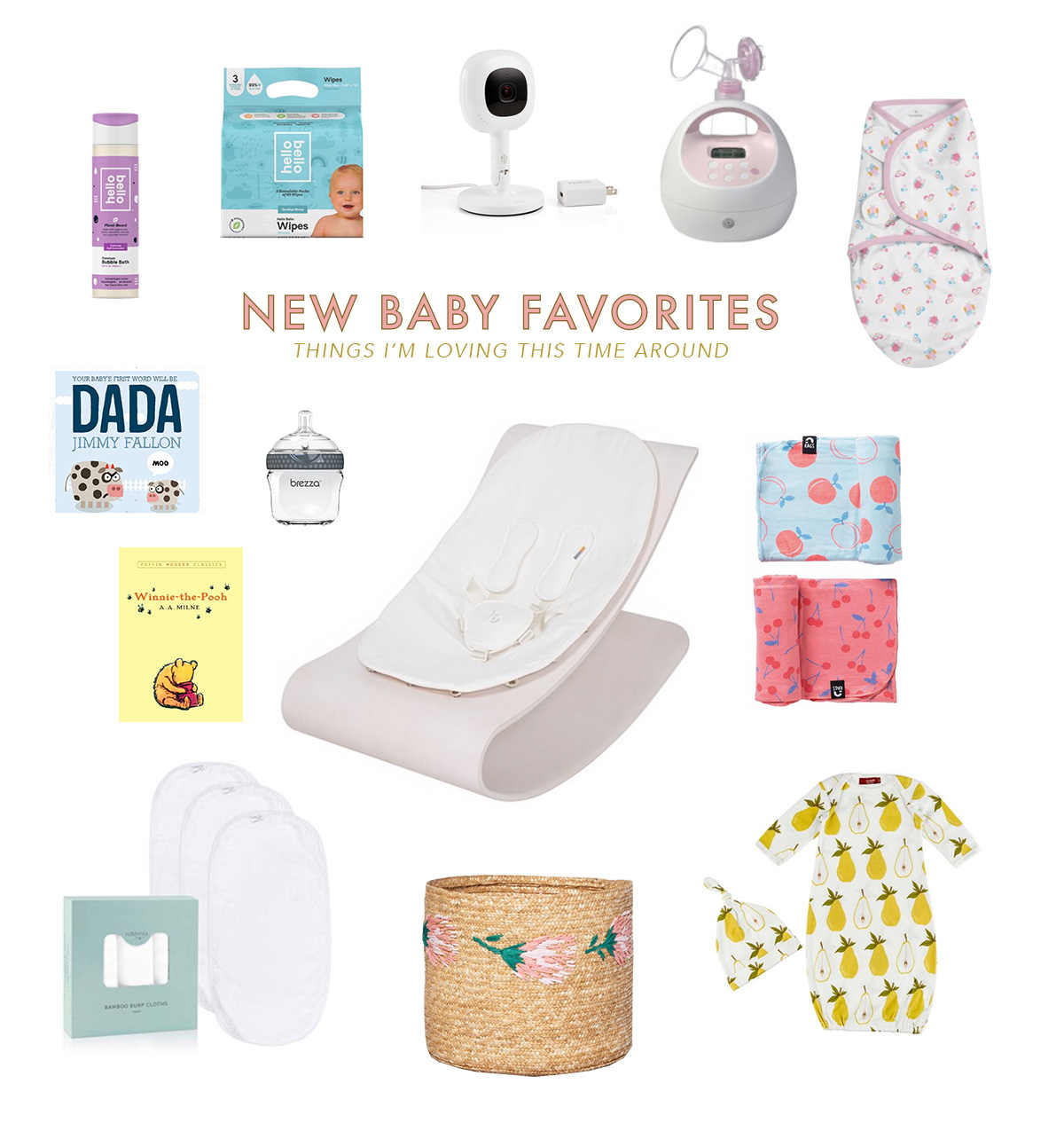 (1) Hello Bello: I'm loving the new Hello Bello line from Kristen Bell. It's good for baby, affordable, and the extra bonus is that it looks super cute on the changing table. The lavender wash is great for bedtime, and I love the wipes.
(2) Nanit Monitor: Chip splurged on this monitor for this time around. We have never really used one, because our house was so small we could hear every little sniff and squeak. This time, with three other girls to chase around and a larger house, it's been helpful to have one. I have loved this high tech thing, to my surprise. I can always check in on her, and it sends me alerts if she is moving around and awake (which is helpful if I'm downstairs and my other three are being a bit loud!). I also love the time lapse video it makes of the nights; it's kind of fun to watch the next morning!
(3) Spectra Pump: I have loved this pump. I've always used the Medela, but decided to try this one, and not only is it friendlier looking, it works great, has a timer on it, and has a nightlight, which is perfect for nighttime pumping sessions.
(4) SwaddleMe: I have used these swaddles since Vivi was a baby, and they work like a charm. They are foolproof and simple, which is so helpful when you are exhausted in the middle of the night. There is nothing worse than trying to get a swaddle just right when you can barely keep your eyes open!
(5) Dada Book: I love this fun book! It's adorable, and the extra bonus is that big siblings who can't really read yet can read it to baby because it is so simple. Ellie loves reading it to Marjorie!
(6) Winnie the Pooh Book: This is a great gift for dads to be. Chip reads it aloud sometimes while I feed the baby, and she loves the sound of his voice. Plus, if you haven't read Winnie the Pooh - it's perfectly adorable and funny, so it's entertaining for mamas, too.
(7) Brezza Glass Bottle: This cute little bottle is not only easy to clean, but I LOVE that it's glass and not plastic!
(8) Bloom Lounger: This gorgeous baby rocker is just so good. I love that there are companies making beautiful baby things that look great in your home, and this one had me at bent plywood. It gently rocks, and it also keeps baby more supported so they aren't too curled up like some other bouncers I have tried. It's just SO pretty.
(9) Swaddle Blankets: I love these happy swaddle blankets! I often like wrapping up baby's legs even after I've used the SwaddleMe - when they are tiny I think they like feeling like their legs are secure, and these work great. They are also perfect stroller blankets or holding baby blankets or as swaddles, of course!
(10) Burp Cloths: I love having a big stash of white burp cloths. They are usually less expensive, and all my babies have spit up, so I like to have a large stack so I'm not having to do laundry every day. These work great, and feel nice, but they aren't too pricey.
(11) Basket: This cute basket just makes me happy. I like to keep it by the glider to corral blankets (for feeding baby at night when I'm cold) or other loose items I need close. It keeps things neat, but within easy reach.
(12) Adorable Gown and Hat: I love having a few really cute pieces to put baby in; usually I just keep them in onesies at first because I'm constantly changing them because of spit ups and such, but it's fun to have some fun pieces for going out or taking pictures!