Beachy Boho Baby Room Ideas
The sunshine and warmer weather creeping in is making me daydream about the beach. I'm loving this ocean inspired palette with all the lovely natural texture. It's such a great look for a baby room that feels peaceful and calm (or swap out the crib for a twin bed for a big girl room and add some fun shams for extra pop!).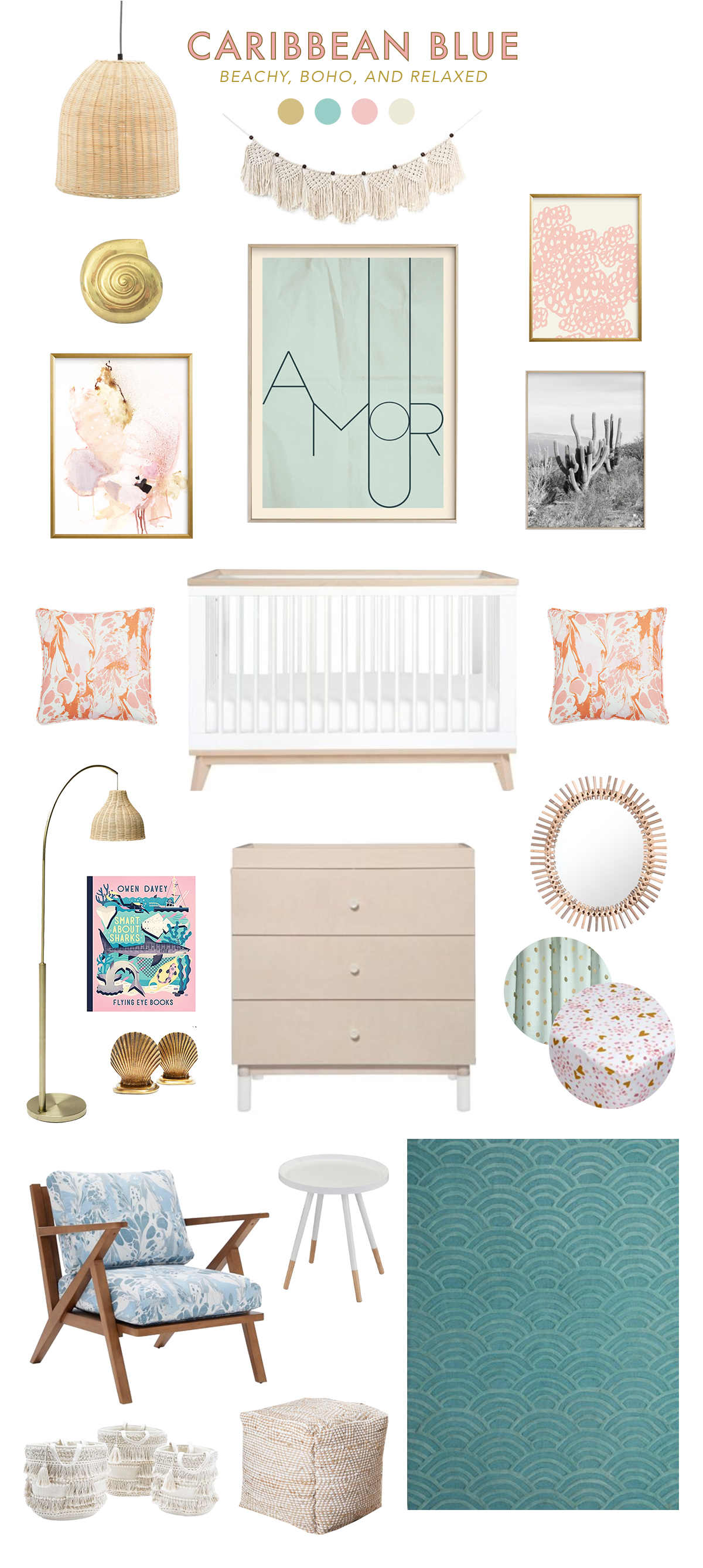 I particularly love that "Amour" print - it's so good in that brass frame, and feels almost like a vintage book cover. The color is perfect for building a room around it!
Sources: (1) Rattan Pendant Light; (2) Macrame Garland; (3) Vintage Brass Shell Wall Hanging; (4) Amour Print; (5) Pink Black Sheep Print; (6) Delicate Print; (7) Cactus Print; (8) Marbled Pillows; (9) Scoot Crib; (10) Rattan Shade Floor Lamp; (11) All About Sharks Book; (12) Gelato Dresser; (13) Rattan Mirror; (14) Brass Seashell Bookends; (15) Gold Dot Curtains; (16) Crib Sheet; (17) Blue Marbled Chair; (18) Side Table; (19) Sun Rug; (20) Macrame Baskets; (21) Pouf