A Living Room Spring Refresh with Ebay
Follow my blog with Bloglovin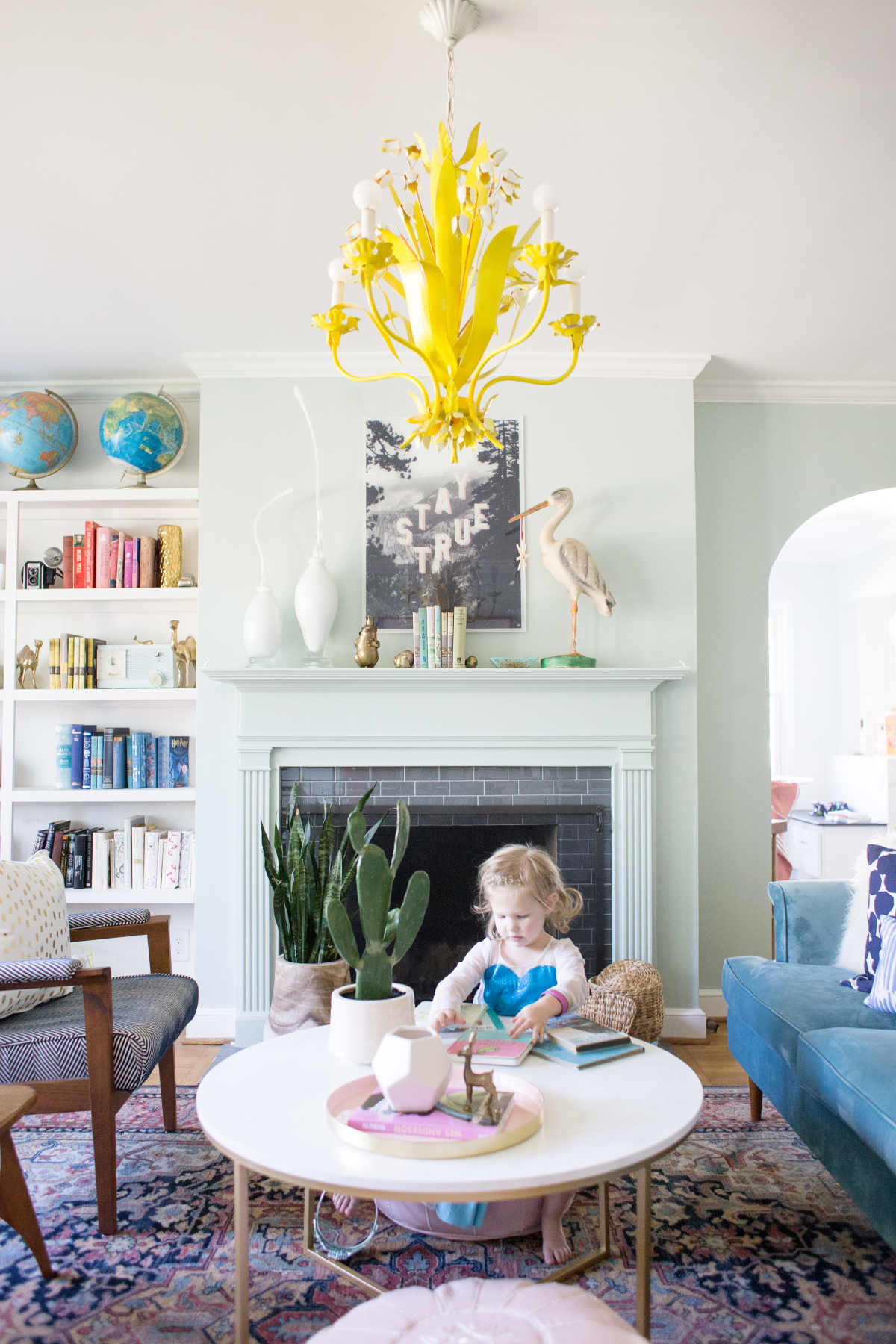 This post is sponsored by eBay.
I'm so excited to partner with eBay on a spring refresh of our living room!  I feel like this space is always evolving as our family grows and changes, and there have been some updates I've been wanting to make for awhile, so this was the perfect opportunity to make them happen.
(sources: round coffee table, papaya poufs, gold Dalmatian dot pillows, kate spade pillows, porcelain tray, vintage books, vintage globes, vintage tole chandelier)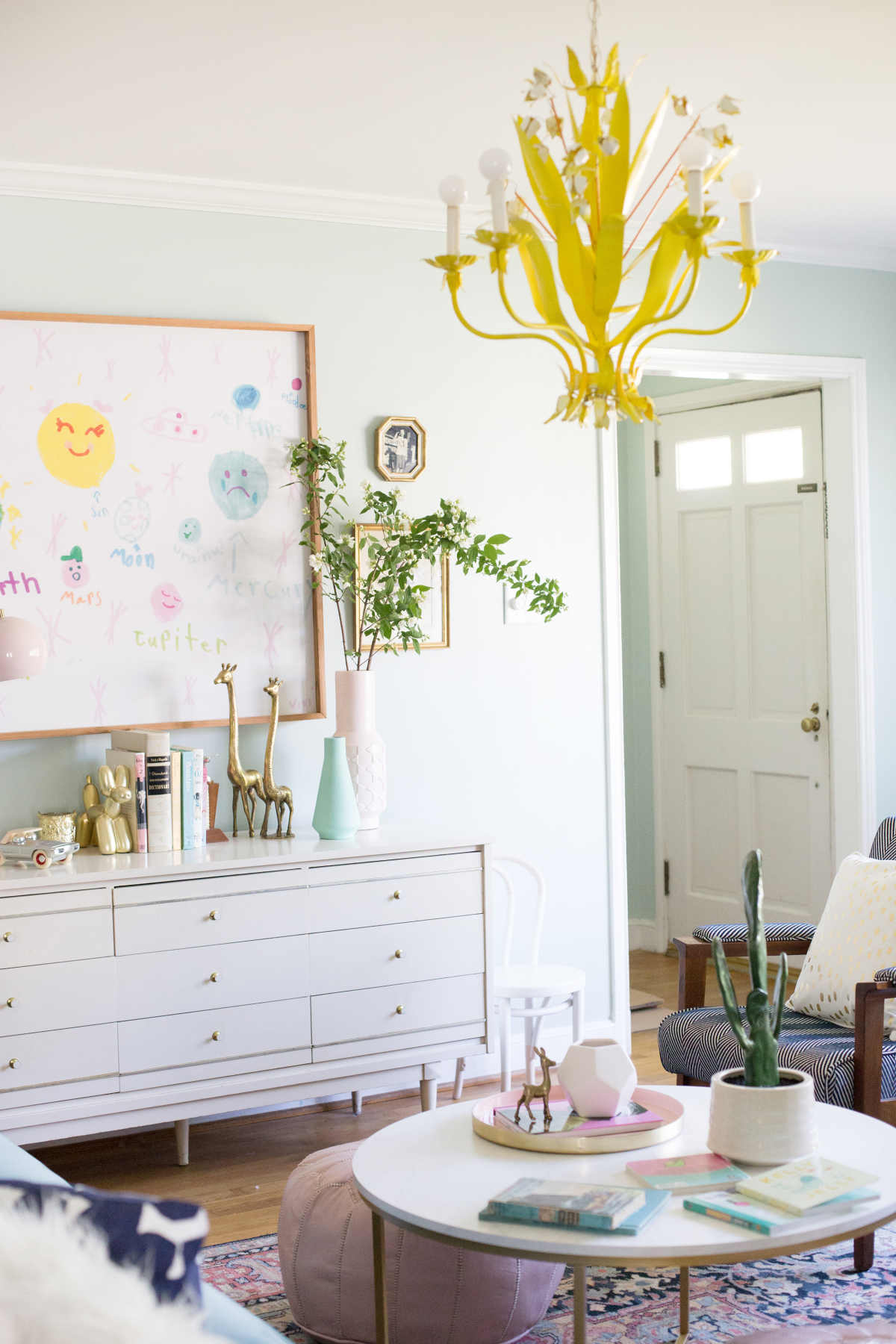 Chip and I spend a lot of time in here, but the girls don't as much because of our coffee table.  I loved our coffee table that I made with the help of my dad, but it's a big hazard for little ones running around, and any time they played in there I was stressed about them falling into it or hitting a corner.  I found this round coffee table on eBay, and it's a beautiful replacement, and super kid friendly!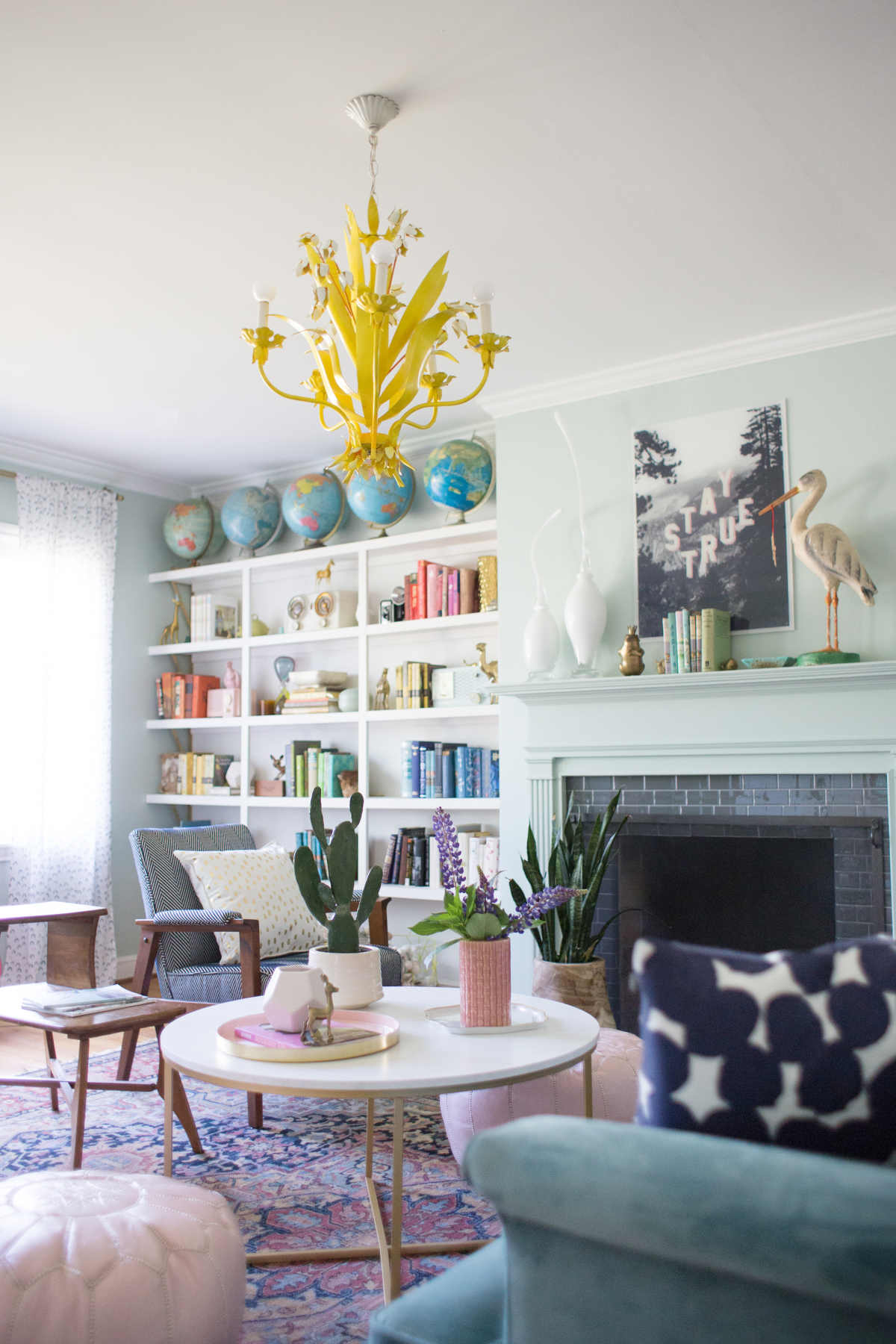 I also snagged these adorable poufs in the perfect pink color (papaya), and the girls have already claimed it as the perfect spot for an impromptu tea party, and it's Vivi's new favorite homework spot.  Plus, the poufs provide additional seating should we have guests over.  Something about the round shape of the coffee table just feels like an open invitation to linger and hang out, which I love.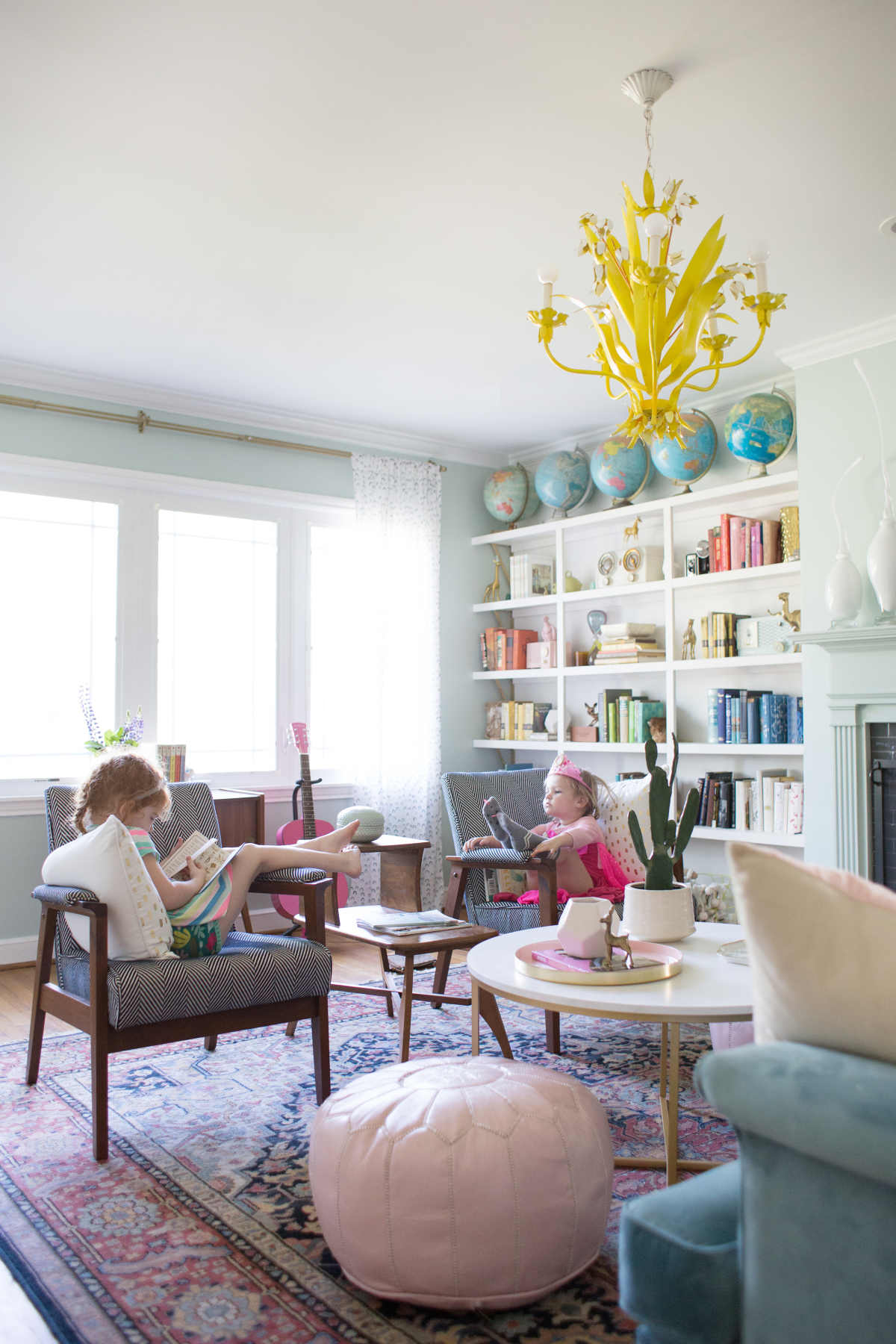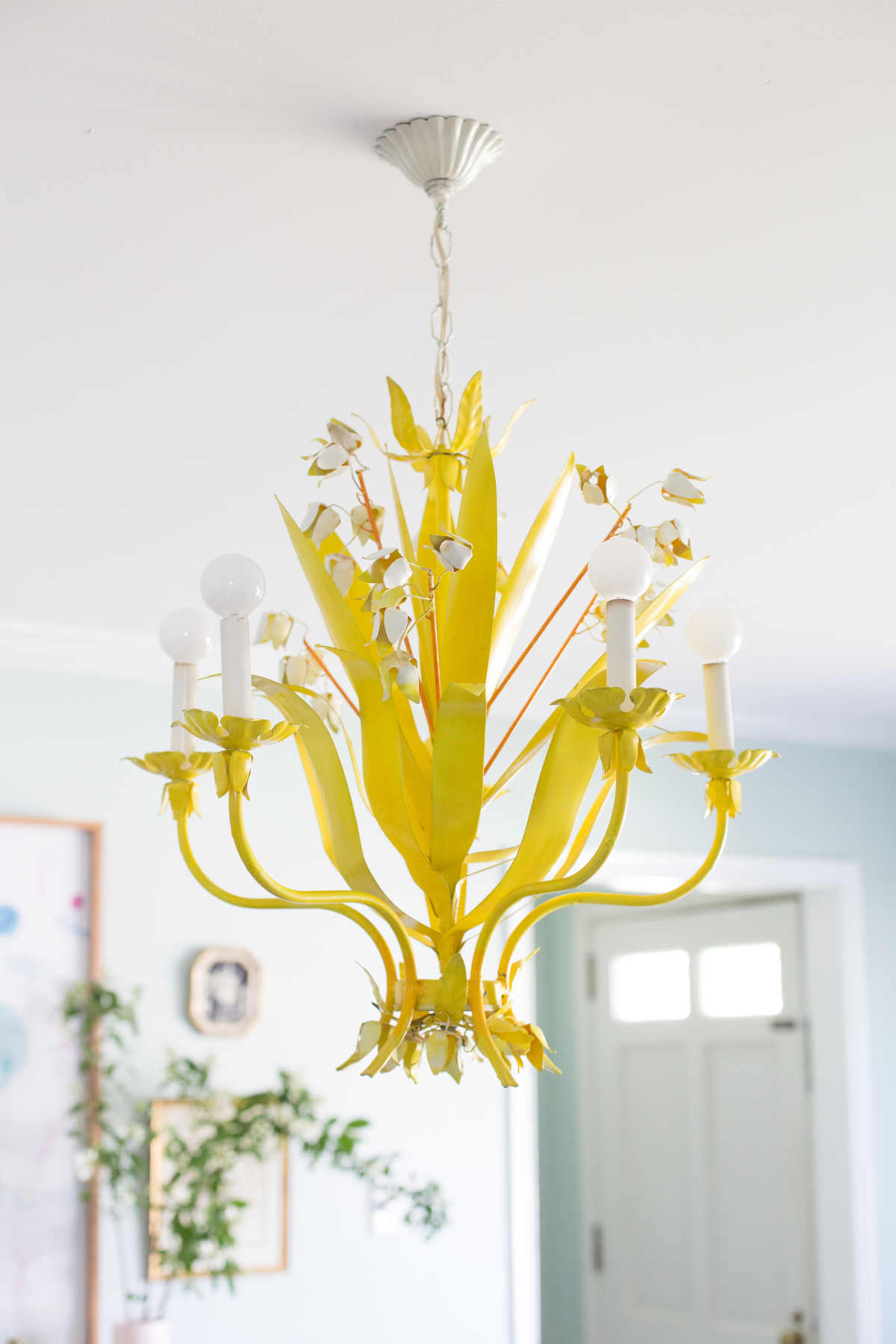 We also had a large chandelier in here, which was honestly just too big, and was a frequent problem.  We only have 8' ceilings, so my husband and taller guys were hitting their head on it often.  It also felt a little too dark for me, so I searched on eBay and found the most perfect vintage tole chandelier in a happy shade of yellow to take its place.  I love how it lightens up the room, and paired with the round table, we no longer have issues.  The yellow is perfect for spring!  (If you are looking for something similar, this one and this one are amazing!! They are one of a kind, though, so be sure to get them if you love them!)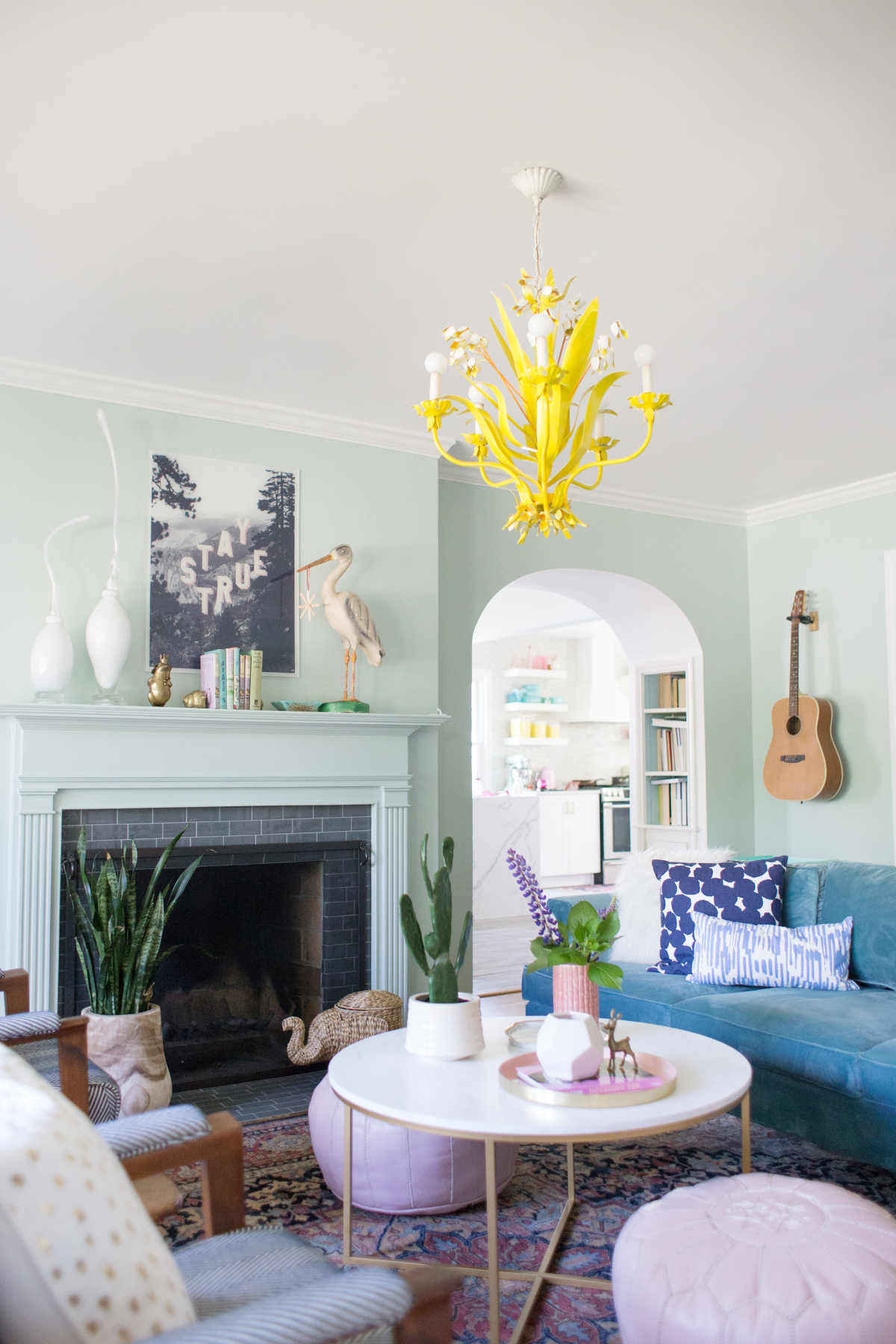 There is an endless selection of throw pillows on eBay, and I found some new ones to brighten up the sofa and chairs.  I especially love these gold and white ones!
(sources: gold Dalmation dot pillows; kate spade pillows )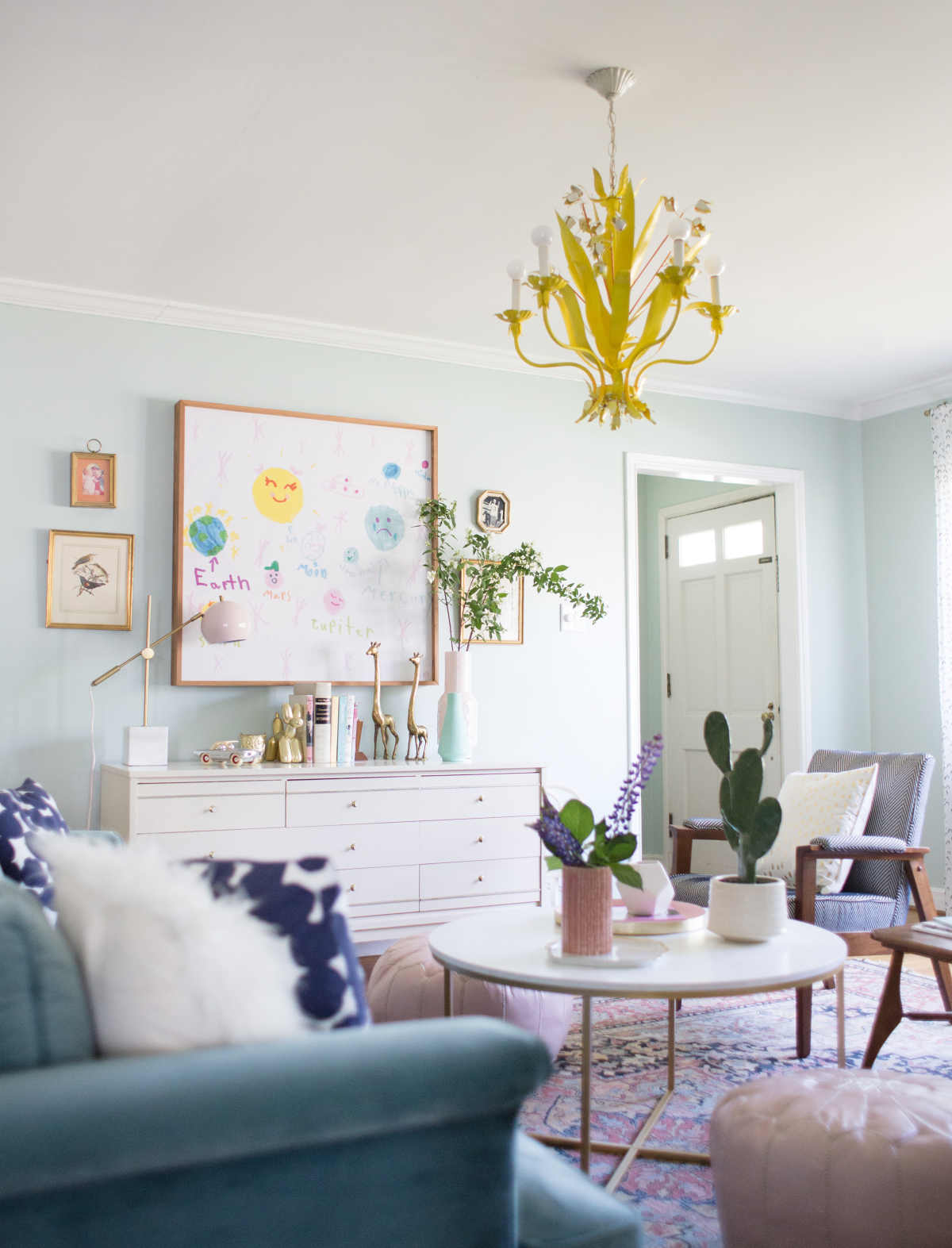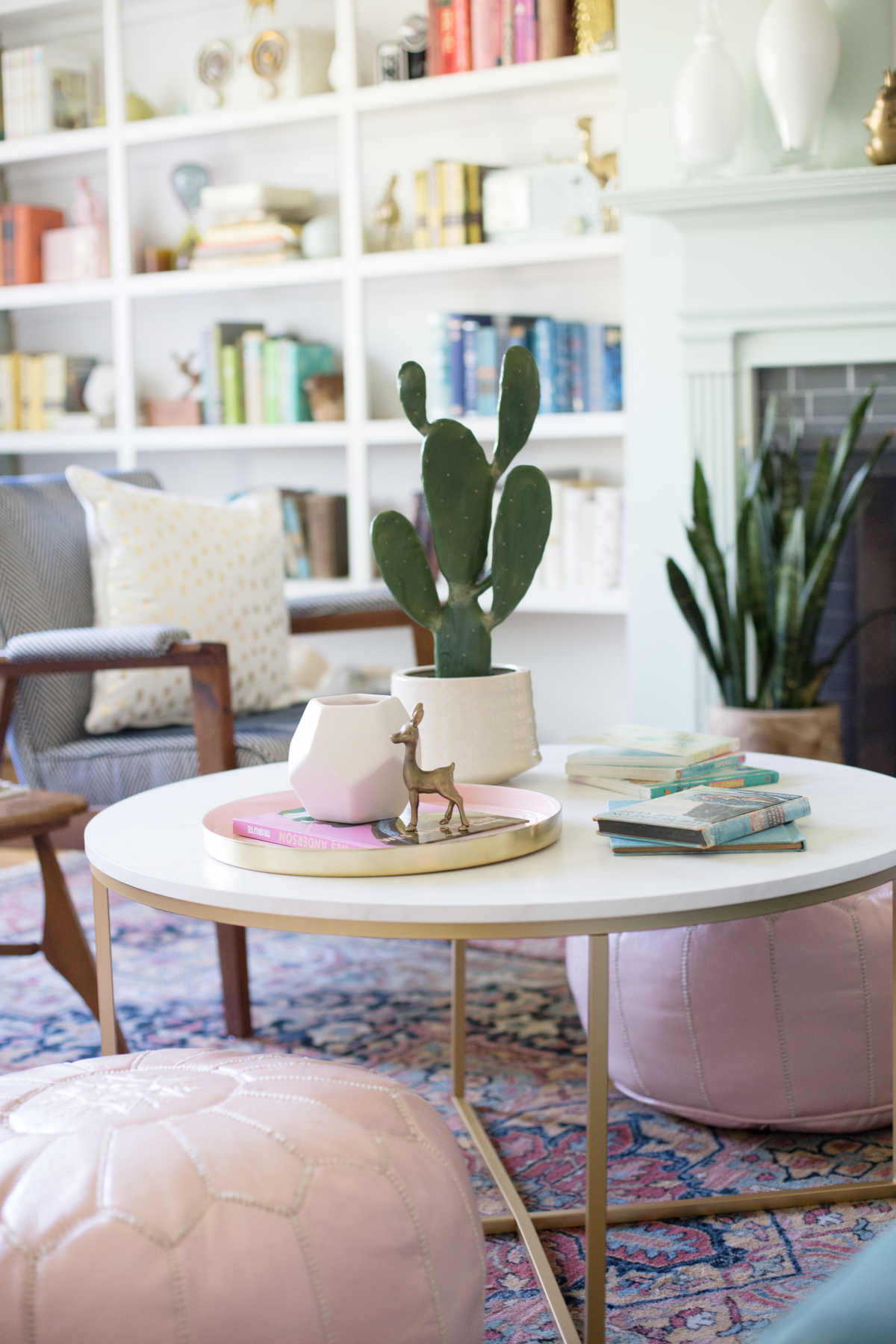 It's also so fun how you can find pretty much anything you can imagine on eBay; I love vintage shopping, but sometimes it's hard to get out with the girls' schedules, and there is no guarantee you will find what you are looking for.  eBay has a literally endless supply of amazing vintage items that will give your space a layered, collected look, which I love, and shipping is often free (depending on the item) and impressively quick.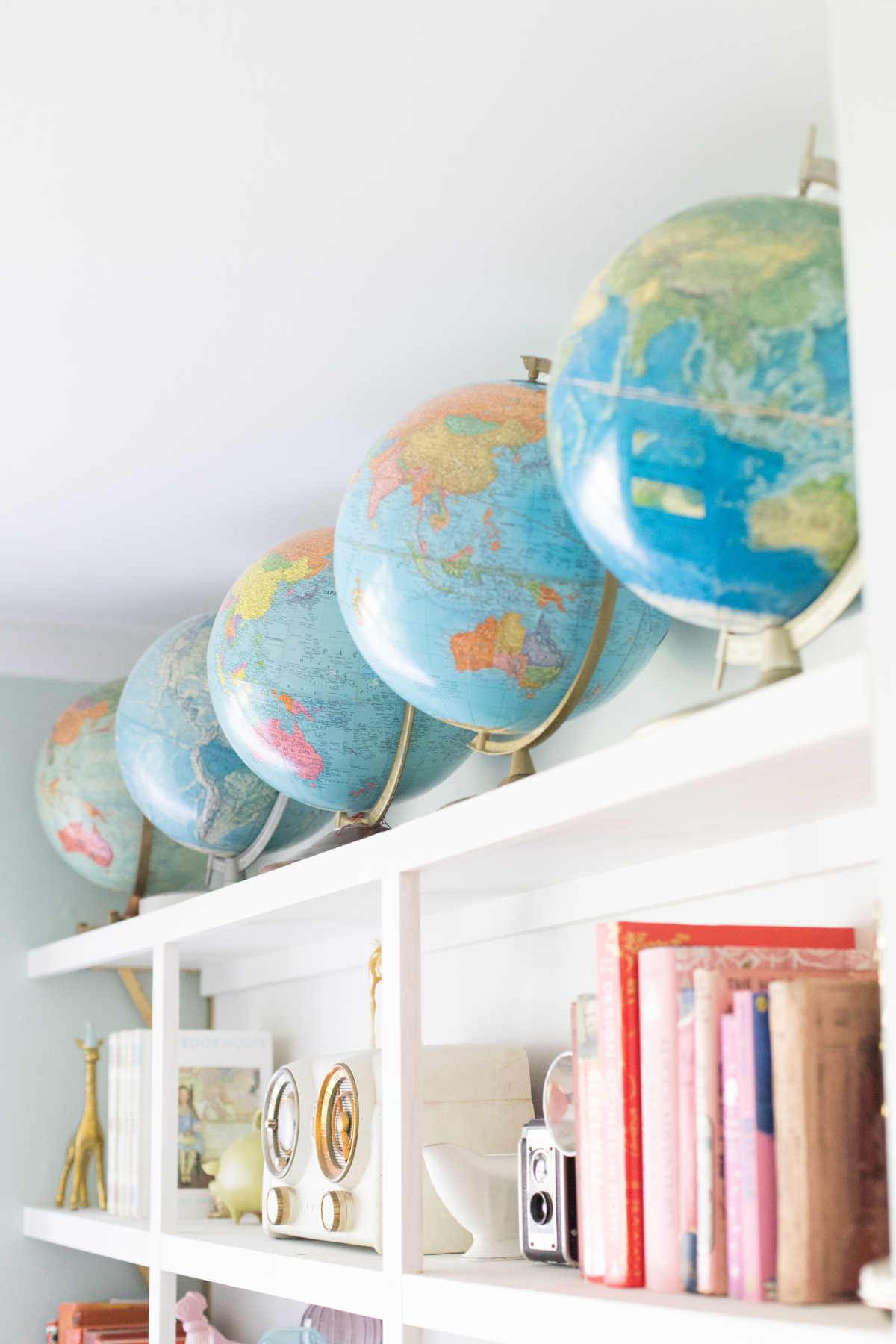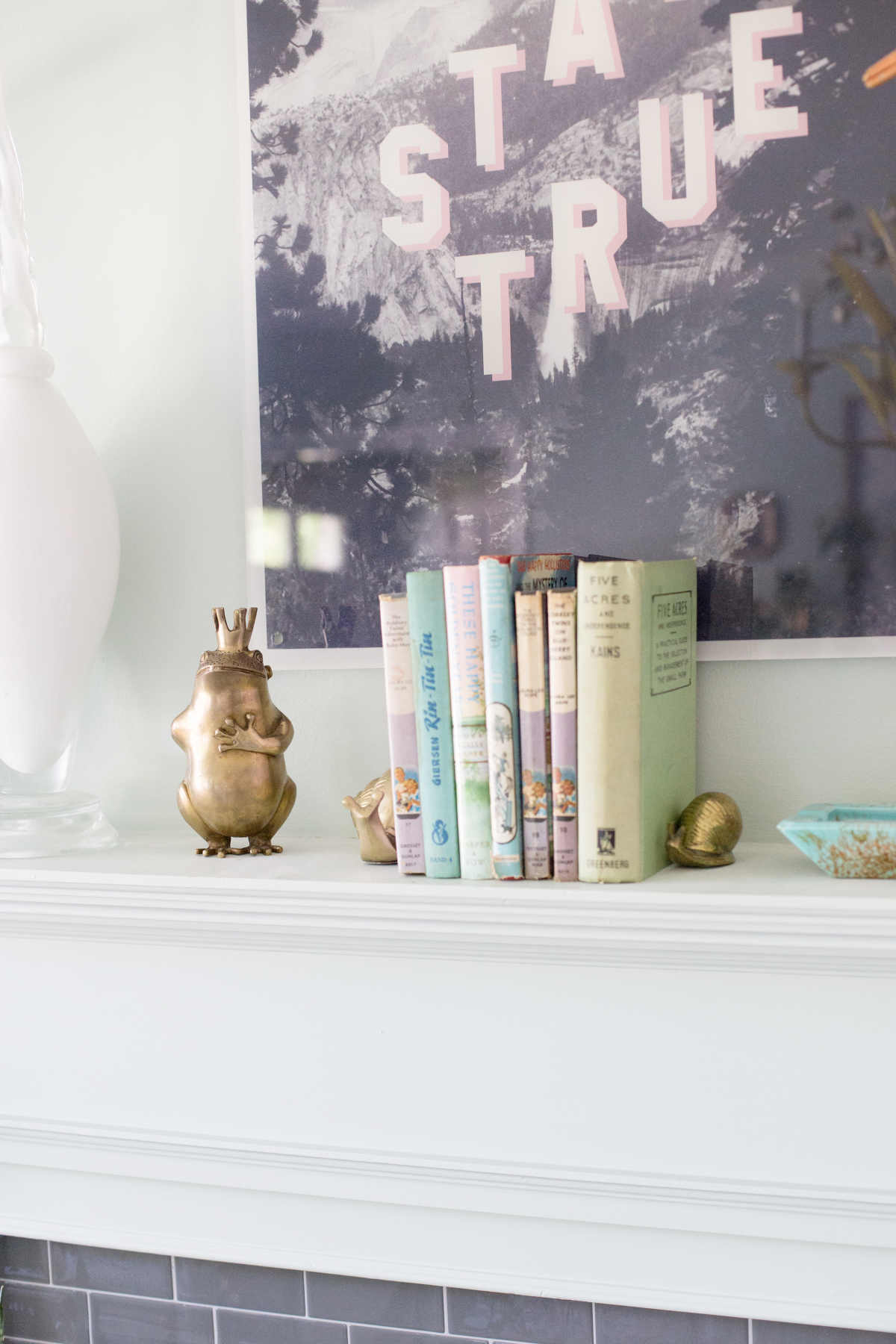 With big brands like Overstock and Wayfair, and more, you can find new items to refresh your space, and then layer in unique vintage items for an eclectic look.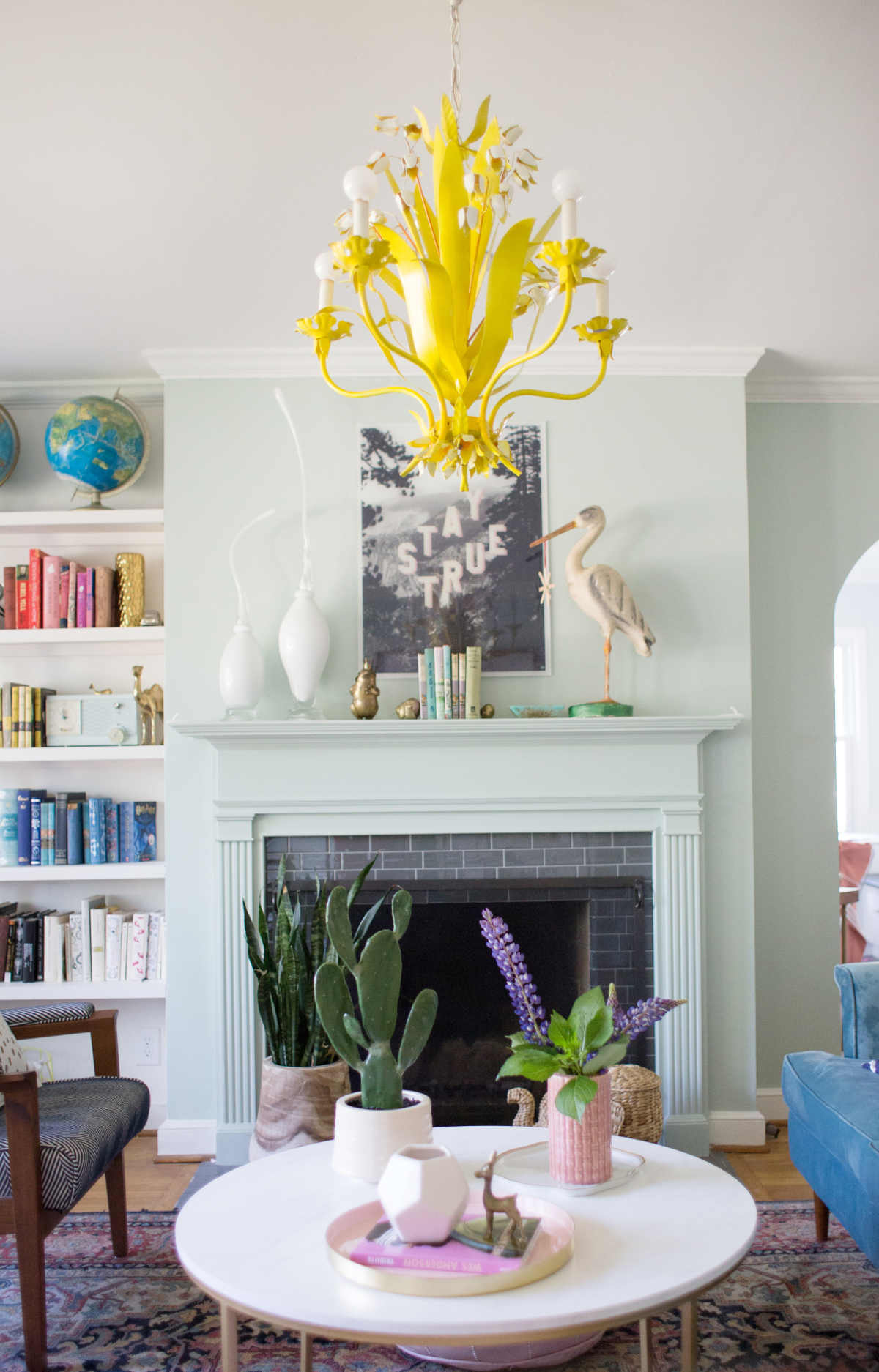 Thank you so much to eBay for partnering with me on this post!