sunshine on my shoulders
spring with stride rite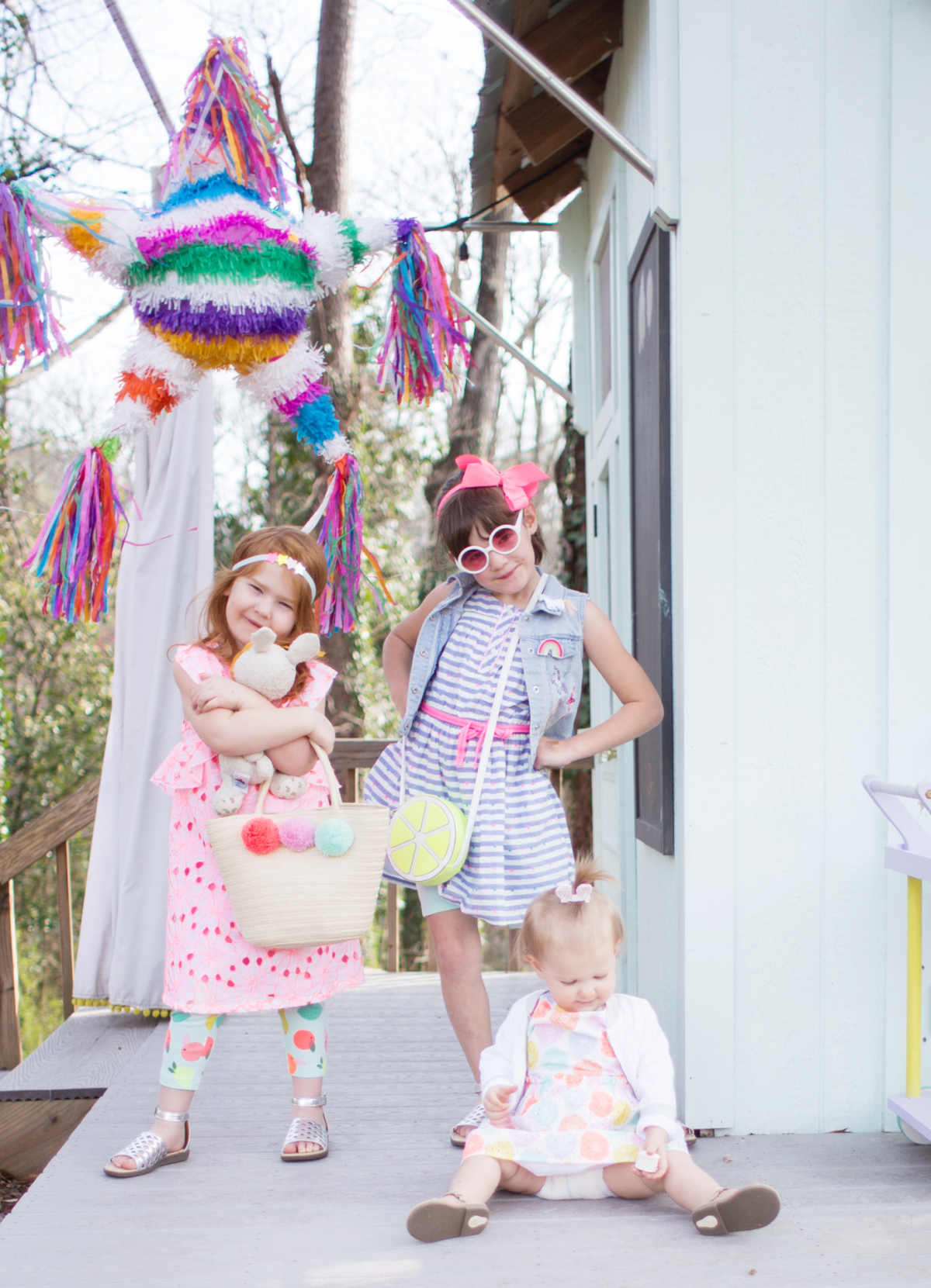 It's beginning to feel like spring, and I'm so happy about it.  The cold snap we had last week made me especially ready for warm weather to stick around!  I pulled together some kid approved spring looks to share here, and we had fun celebrating in the warmth in the backyard for a little (the girls were so excited to have a piñata just because!).
(Sources: Perla Stride Rite Sandals on big girls; Star Headwrap; Pink Eyelet Dress; Pom Pom Tote; Fruit Print Capris; Stripe Woven Dress; Lemon Bag; Bike Shorts; Wrapped Bow Headband; Lottie Sandal on Ellie; Toddler Flower Dress; eyelet jacket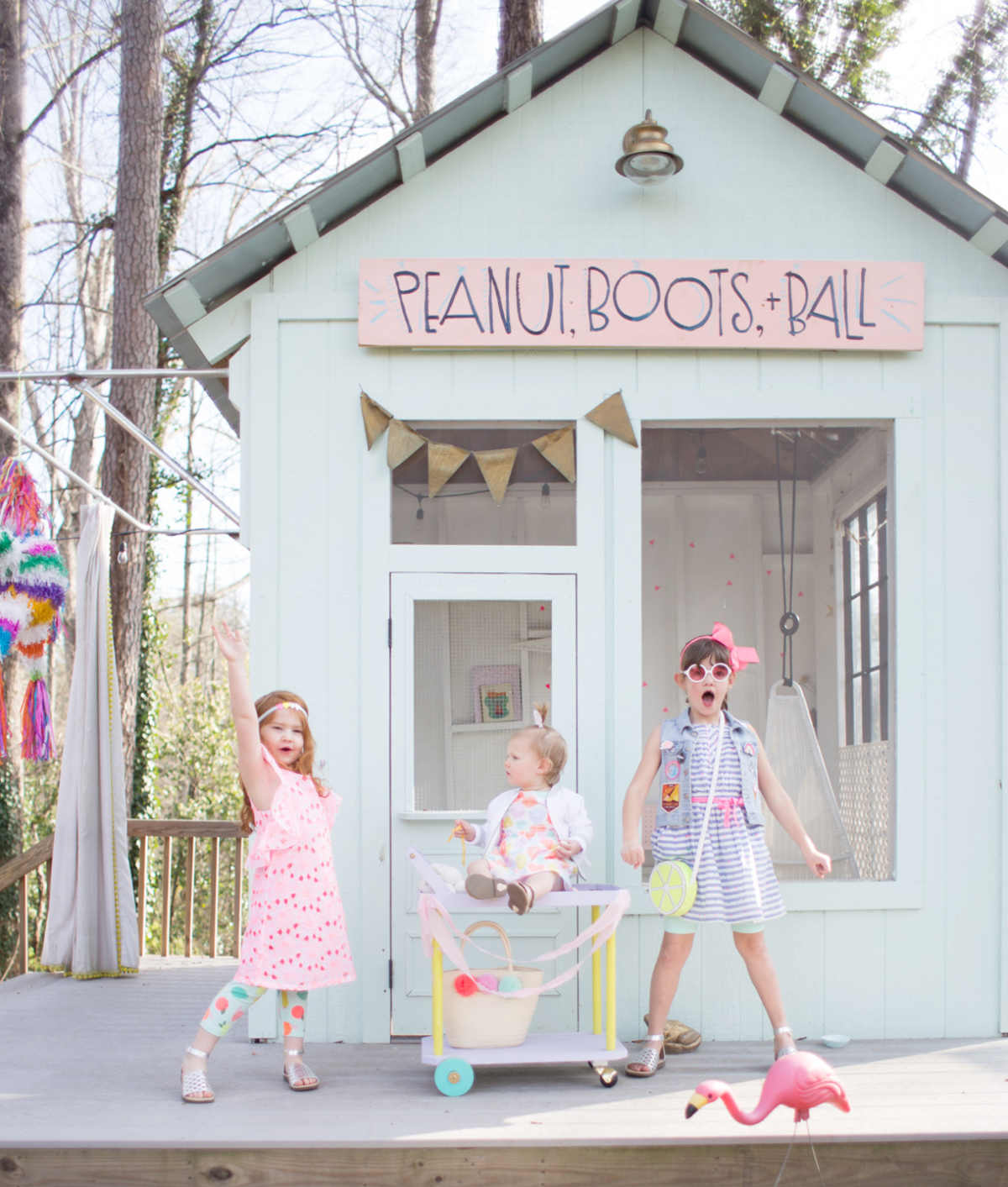 The girls also loved these super pretty, but also super comfortable sandals from Stride Rite (obviously Ellie is pretty much just along for the ride).  I love that they are well made and durable, and that they have cleverly concealed velcro straps on the big girl and baby shoes, so they are super easy to get on and adjust (buckles kinda make me crazy when putting shoes on three kiddos at once!)
I mean, look at the sweet details on Ellie's little sandals, so great for early walkers: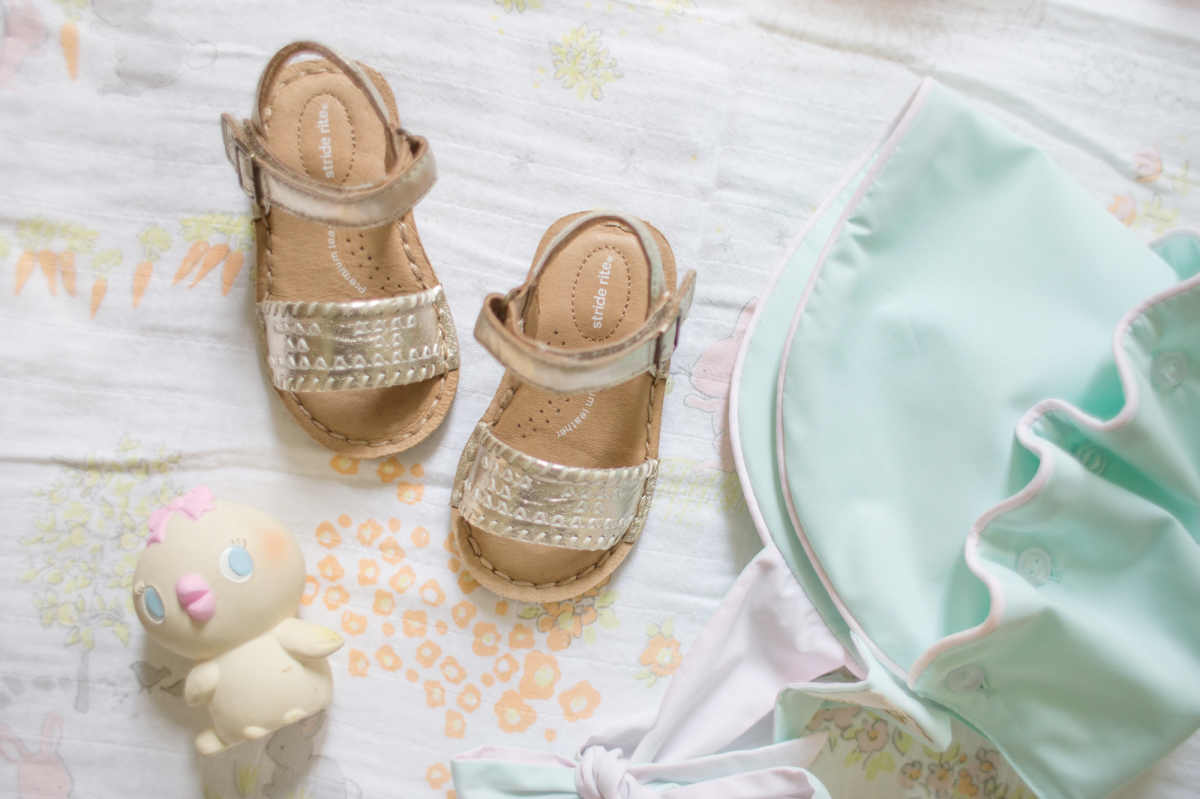 I love finding shoes that are cute enough for dressy occasions, but comfy enough for adventuring.
And yes, the girls' looks came entirely from Target, but honestly, that place has turned into my weekly mommy vacation.  I can go with Ellie while big kids are at school, get a fun Starbucks drink and see what's new and on sale (the dollar spot gets me every time!) and she stays happy just looking around and having a little snack and I can have some time to think.  When the mornings get long, it's become my go to.  Anyone else?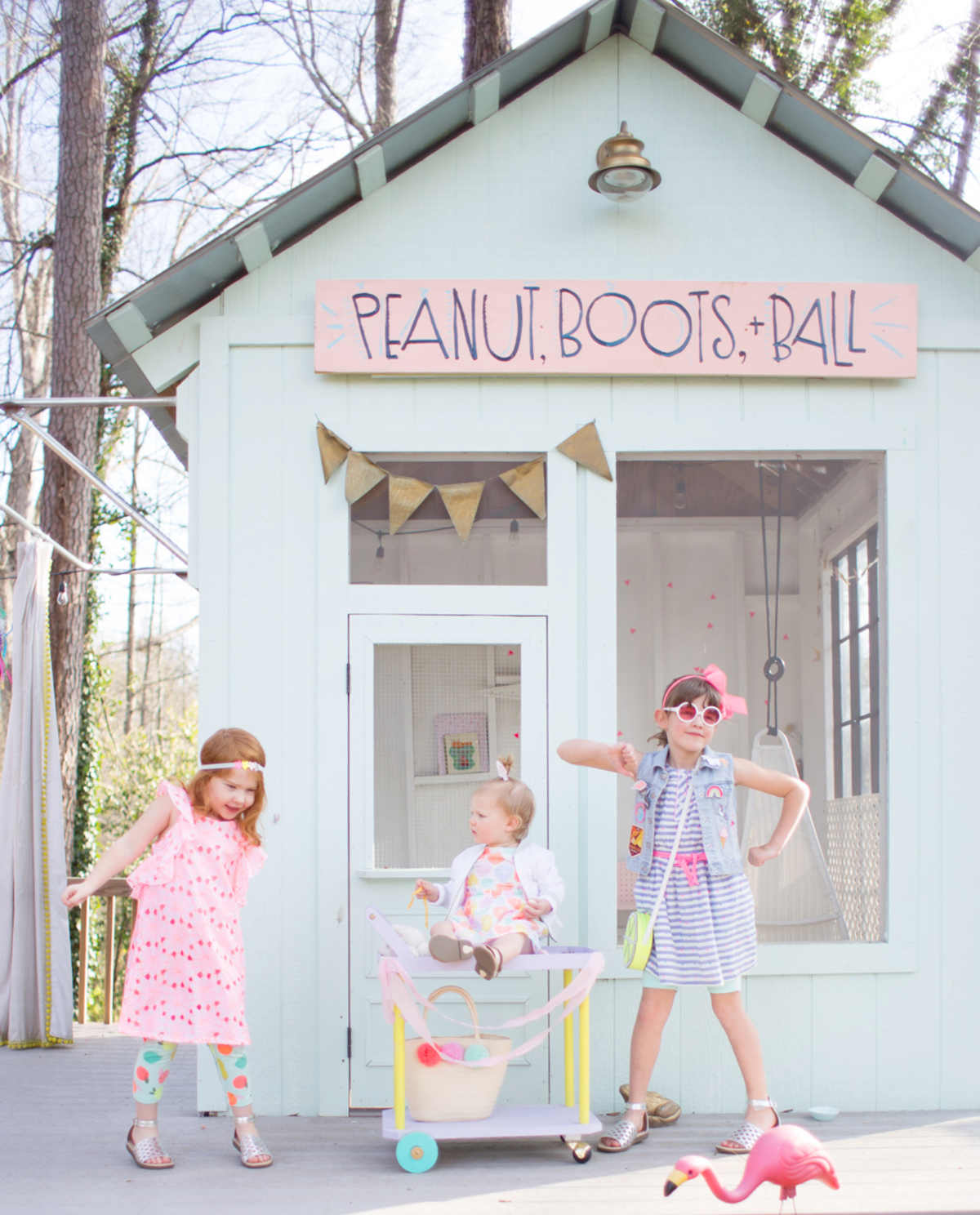 Also, as a side note, I LOVE these shorts for the big girls. I always make them wear little shorts under skirts and dresses, and we have some that are shorter, but Vivi loves scrunching them up so that they are really no longer useful, and this longer length is great for long legged adventure seeking six year olds!  They are only $5, and there are a ton of styles.  She loves them, too - so it's a win!  Just FYI if you are looking for something like that!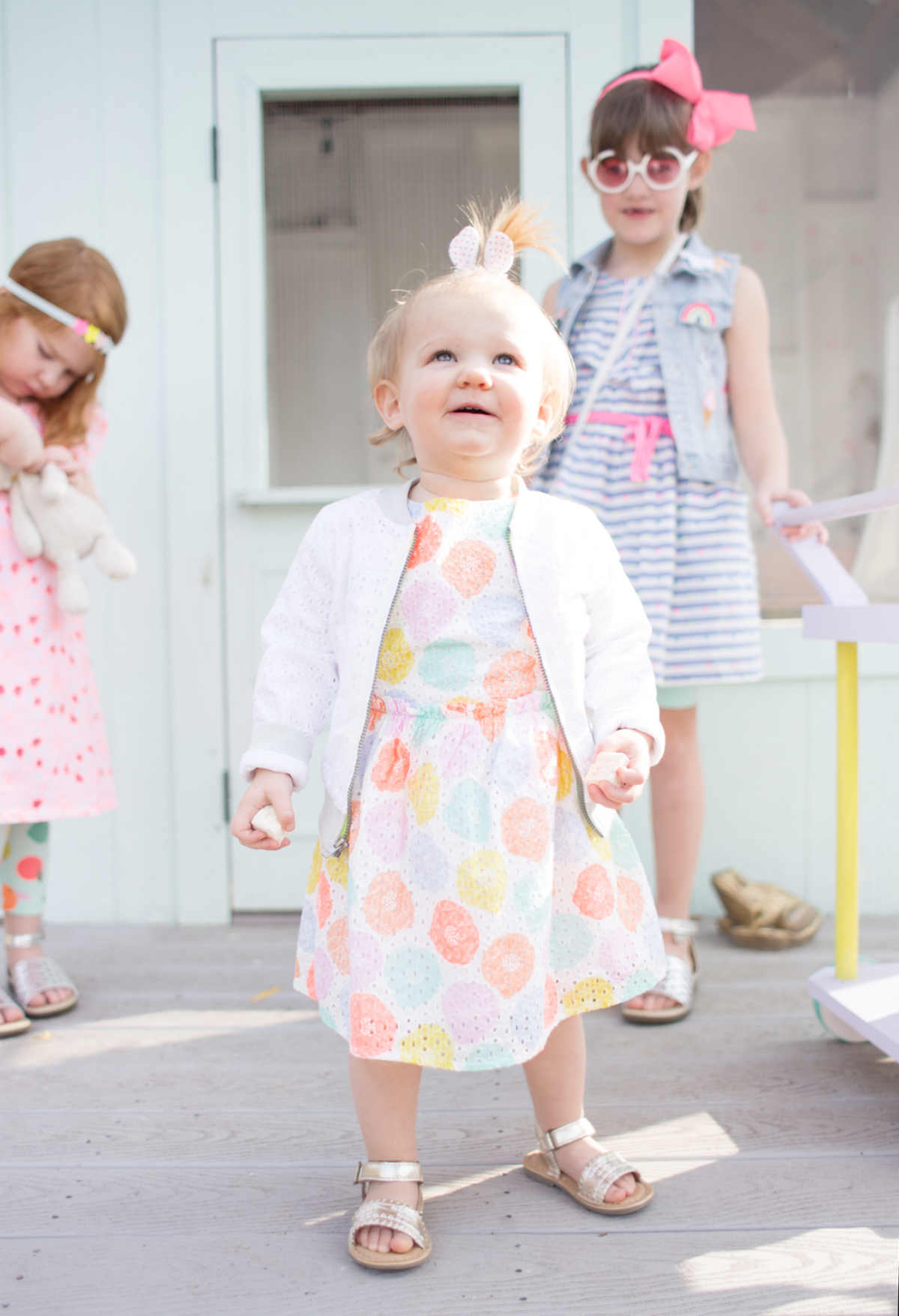 Sweetest little feet!!!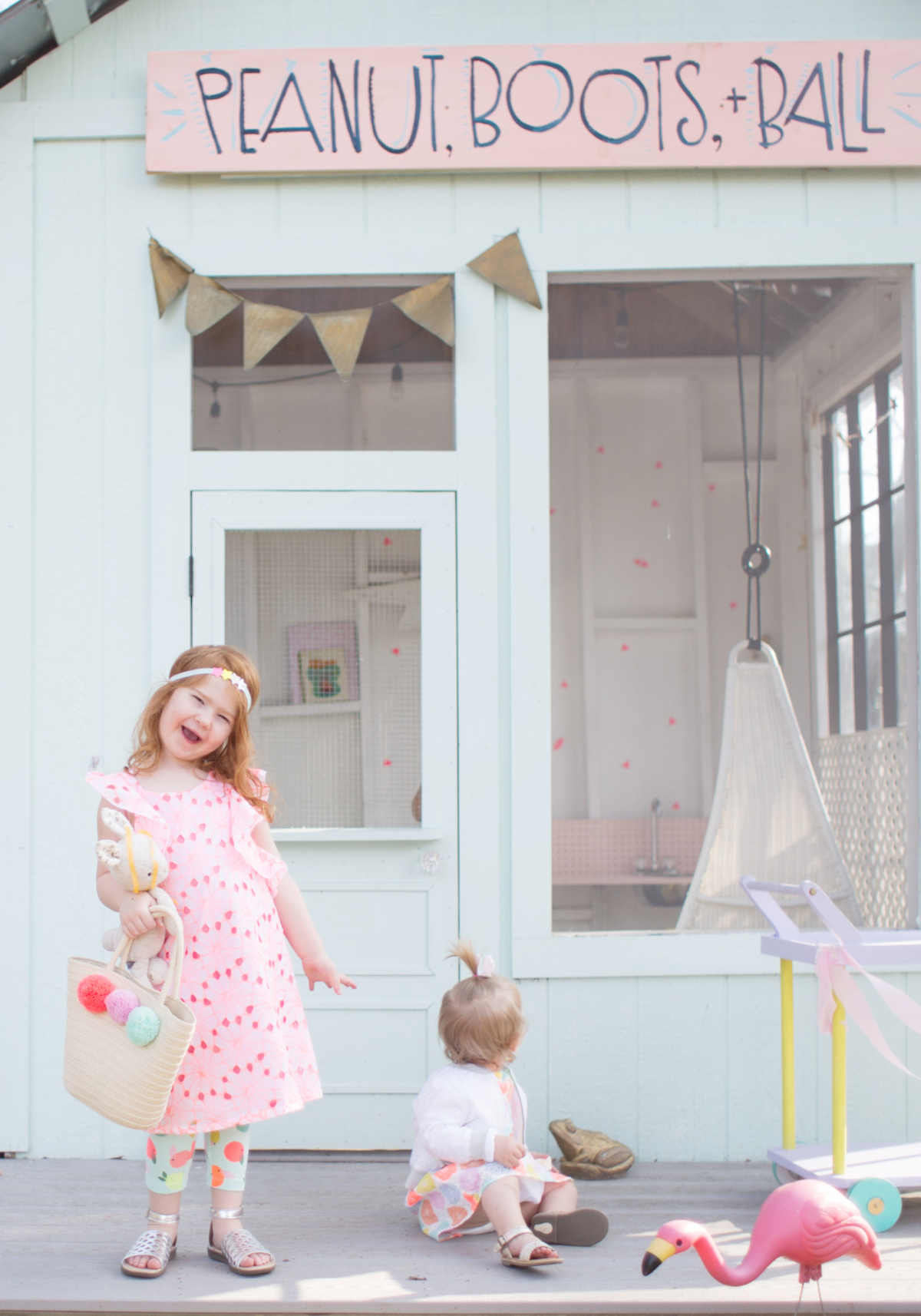 Thank you so much to Stride Rite for sponsoring this post, and inspiring our spring!
Check out a $500 sweepstakes they are currently running here, find them on facebook, instagram, pinterest, and twitter.  If you need help with sizing, check out the handy dandy helpful sizing guide, and their fun new arrivals for the season here!