Star Wars Birthday Party Ideas for a Boy or Girl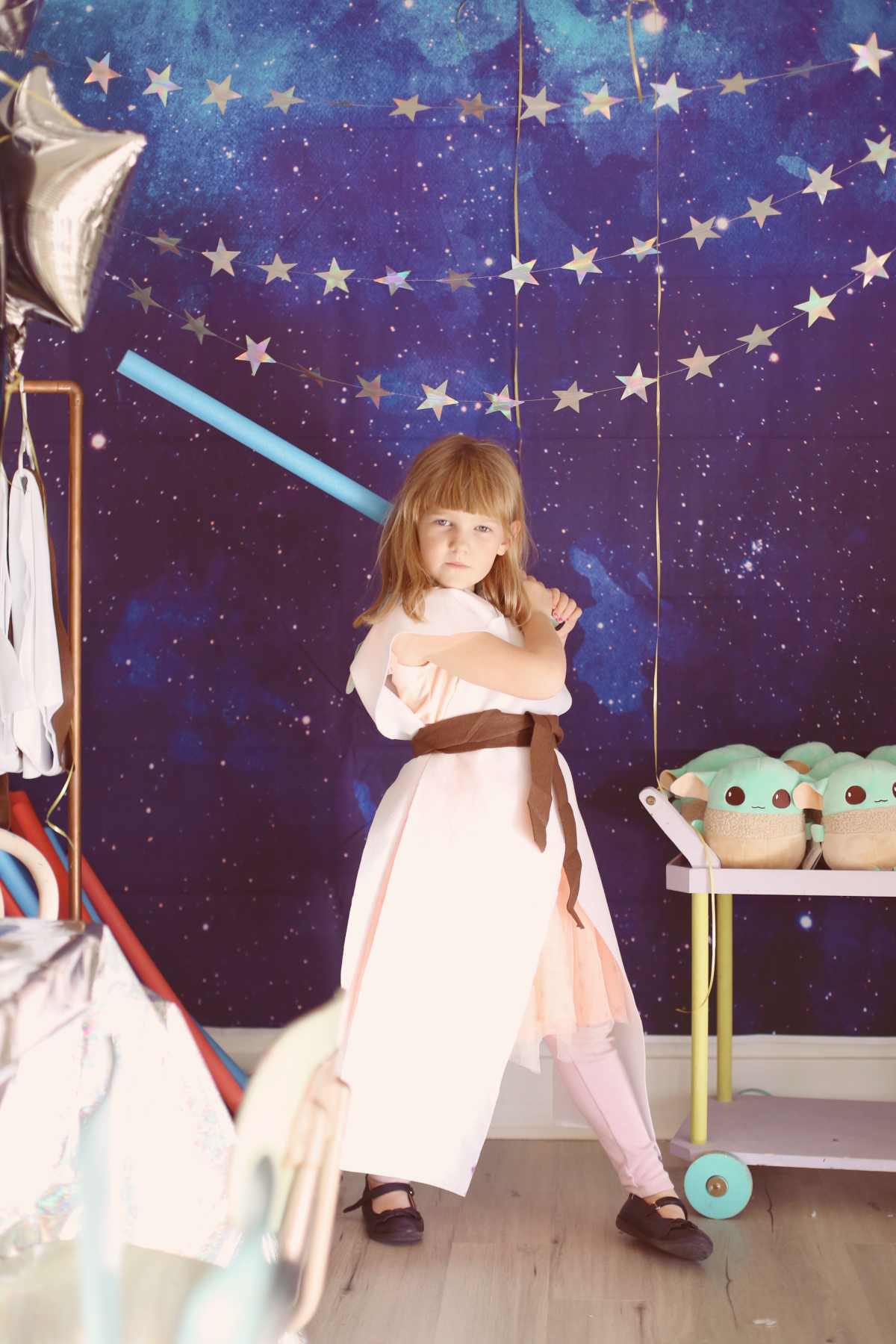 We celebrated Ellie's 6th birthday party, and she adores Baby Grogu, so she wanted a Star Wars/Baby Yoda themed party. It was really fun to do something different, and it turned out to be such a fun afternoon!

At first, she wanted the party room to look like the inside of the Mandalorian's ship. That is an awesome idea, but I decided to go with more of a Star Wars/space look because creating the set of a spaceship felt a bit ambitious, ha! I hung up this backdrop (I hung it using small thumbtacks) and strung some of these star garlands over the top, and had some of these pretty silver star balloons drifting around.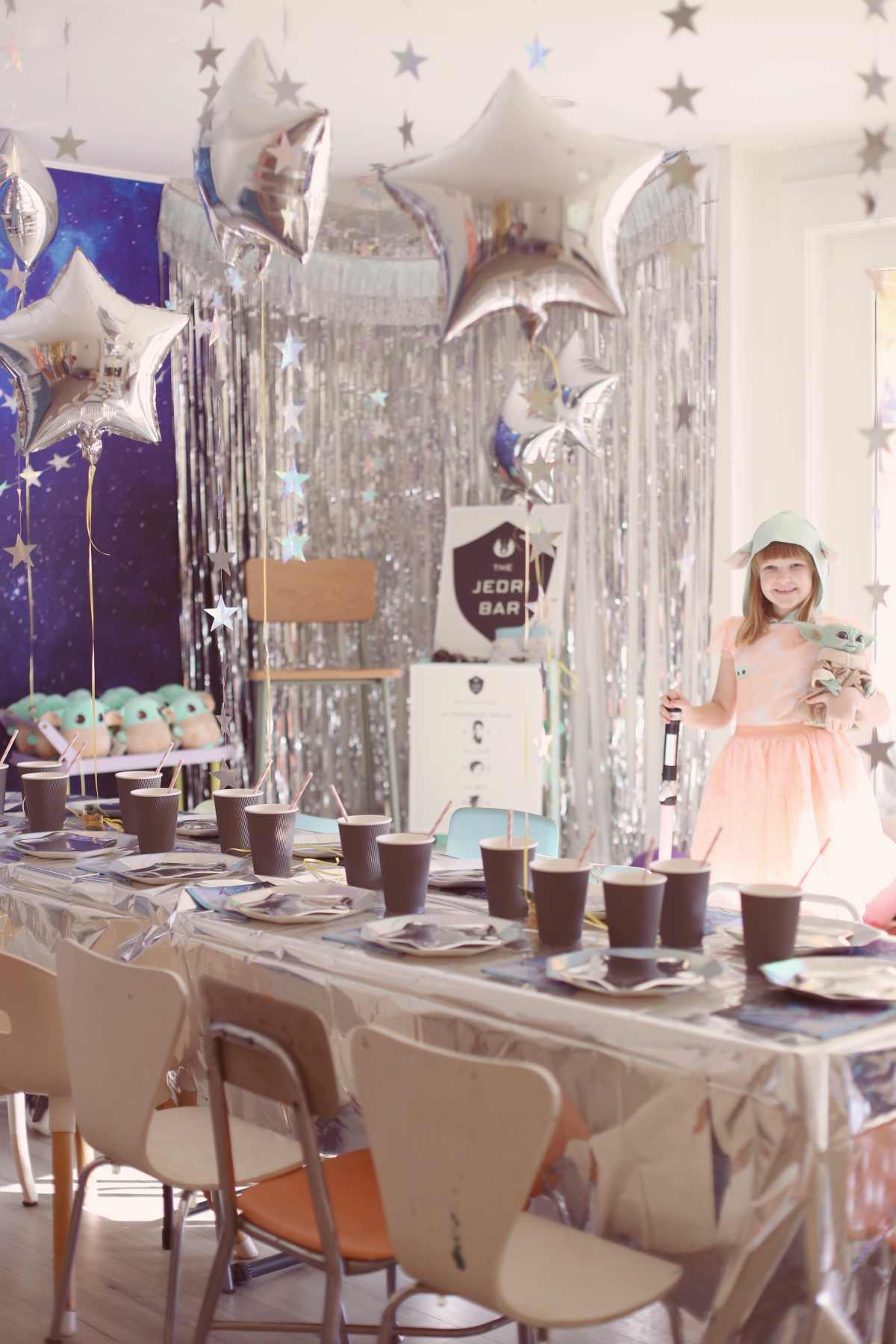 I set the table with this fun metallic tablecloth, and these iridescent plates and star plates and vintage looking napkins. Ellie wore this for her party dress, and she loved the little Yoda hood!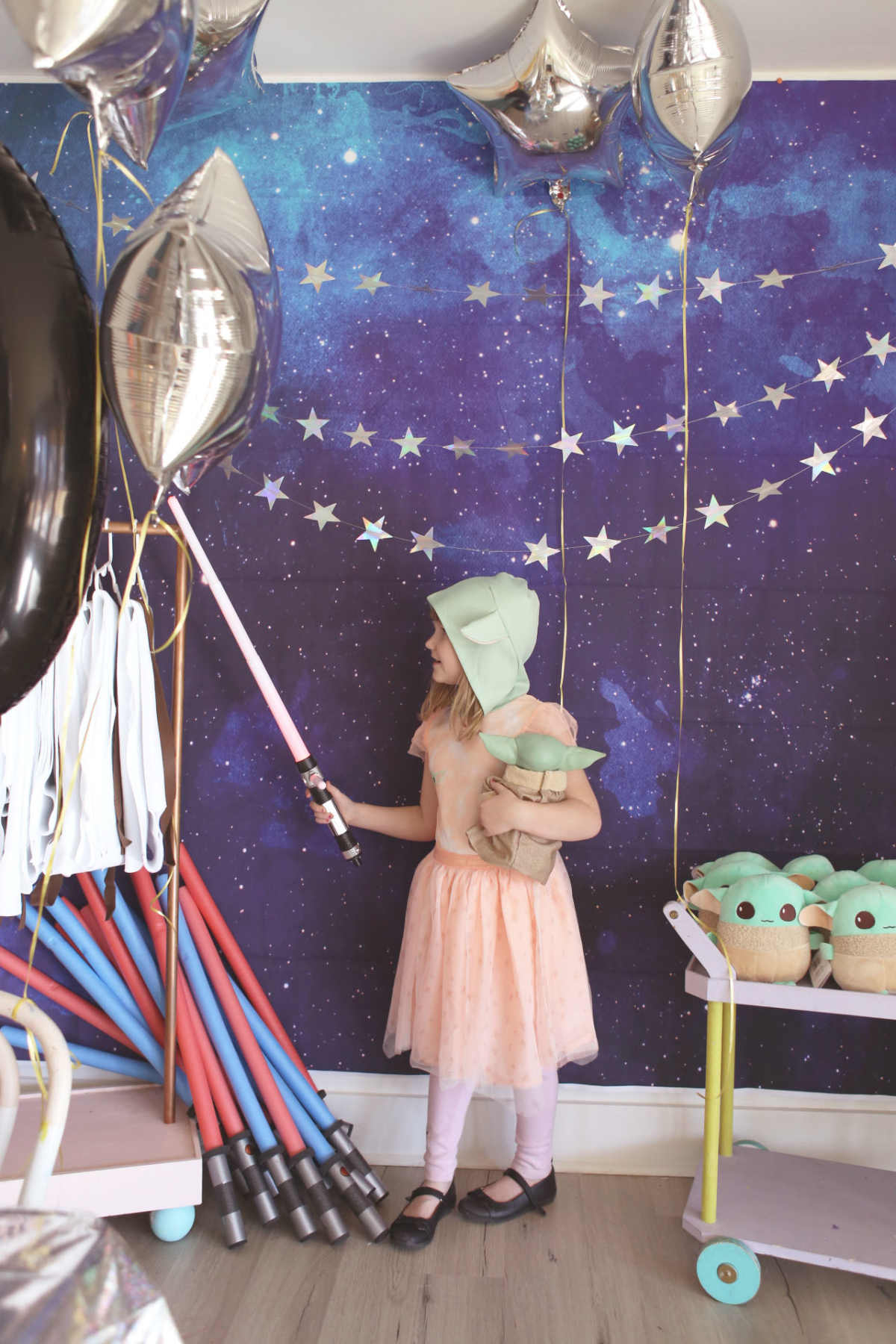 I love thinking through activities for a party. I usually make parties two hours, which seems to be just right for fitting in time for a few activities and eating a meal or snack together, and, of course, birthday cake! We decided to outfit Ellie and her guests like they were little Padawans, so we cut white felt into robes (pretty much like this, except we made ours longer, and we used strips of brown felt for the belt) and they also chose a lightsaber, made from these, but I added two strips of duct tape to the handles and drew on a button with black and red sharpie.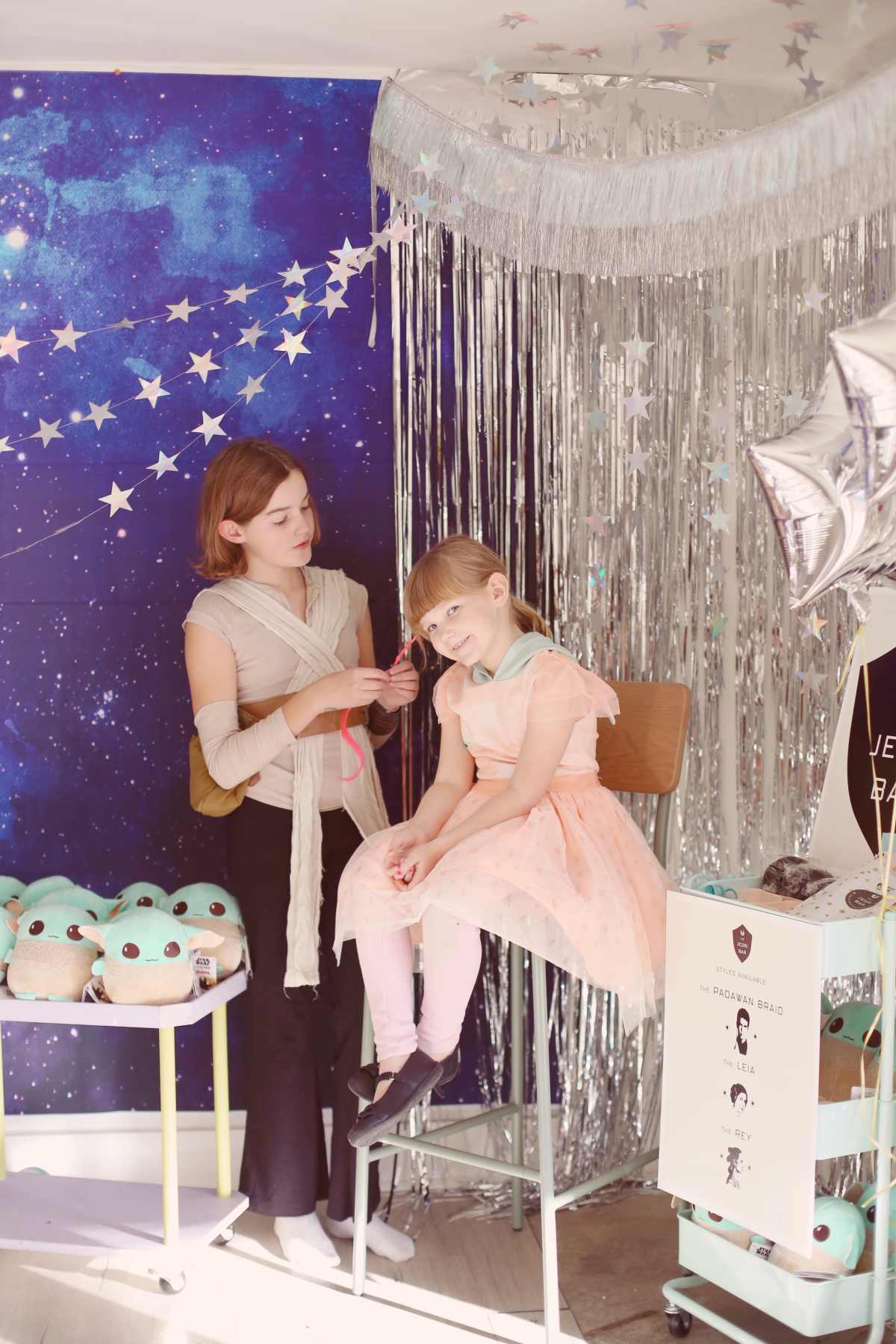 Next, the guests headed to the Jedri Bar (which is like a Dry Bar for Jedi) where they could choose a hairstyle. It was so much fun, and the kids loved it! You can download the art here to make your own poster, and they could choose between a Padawan braid (a colored hair clip in that I braided), Princess Leia buns (made from these - SO much fun!) or a Rey hairstyle.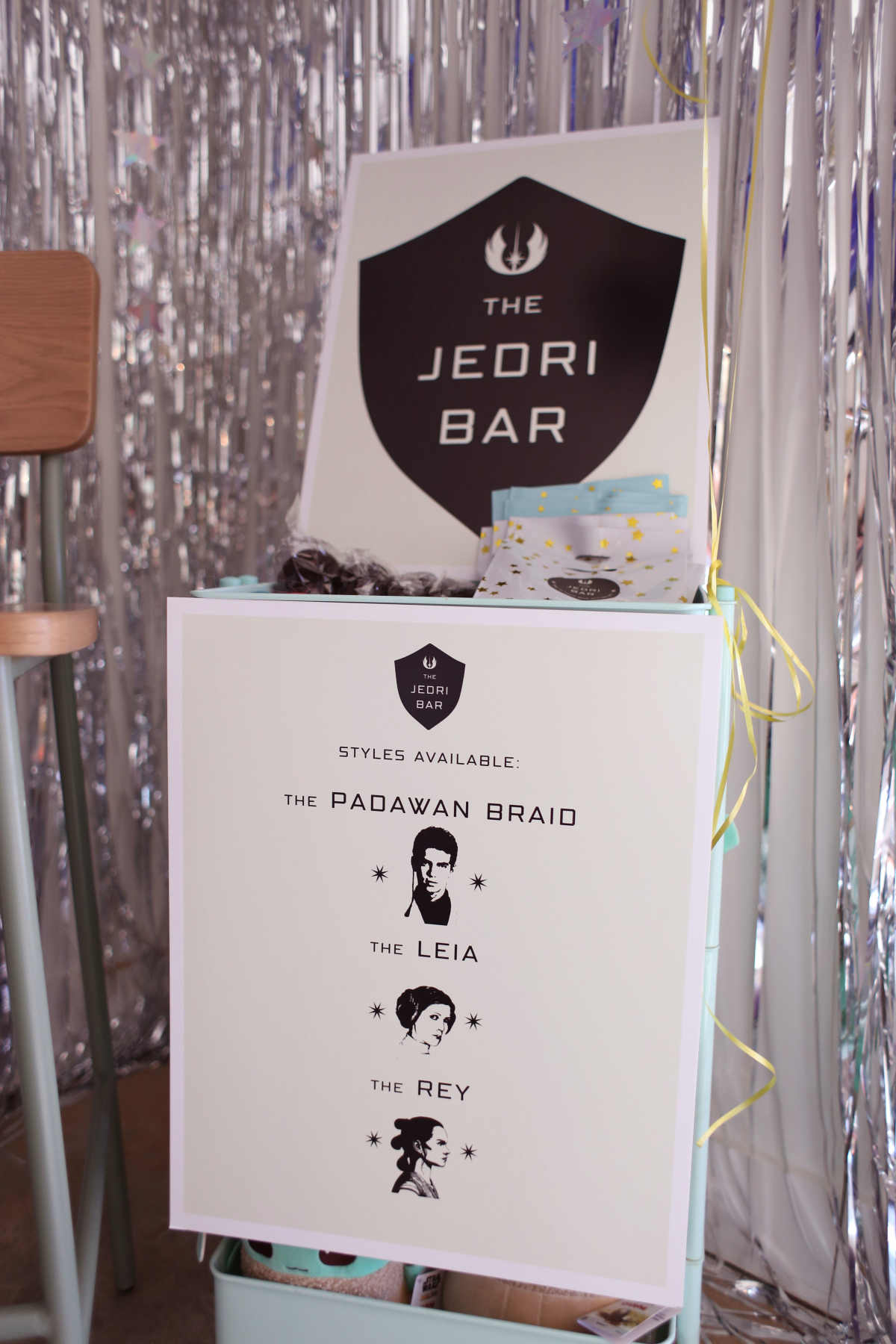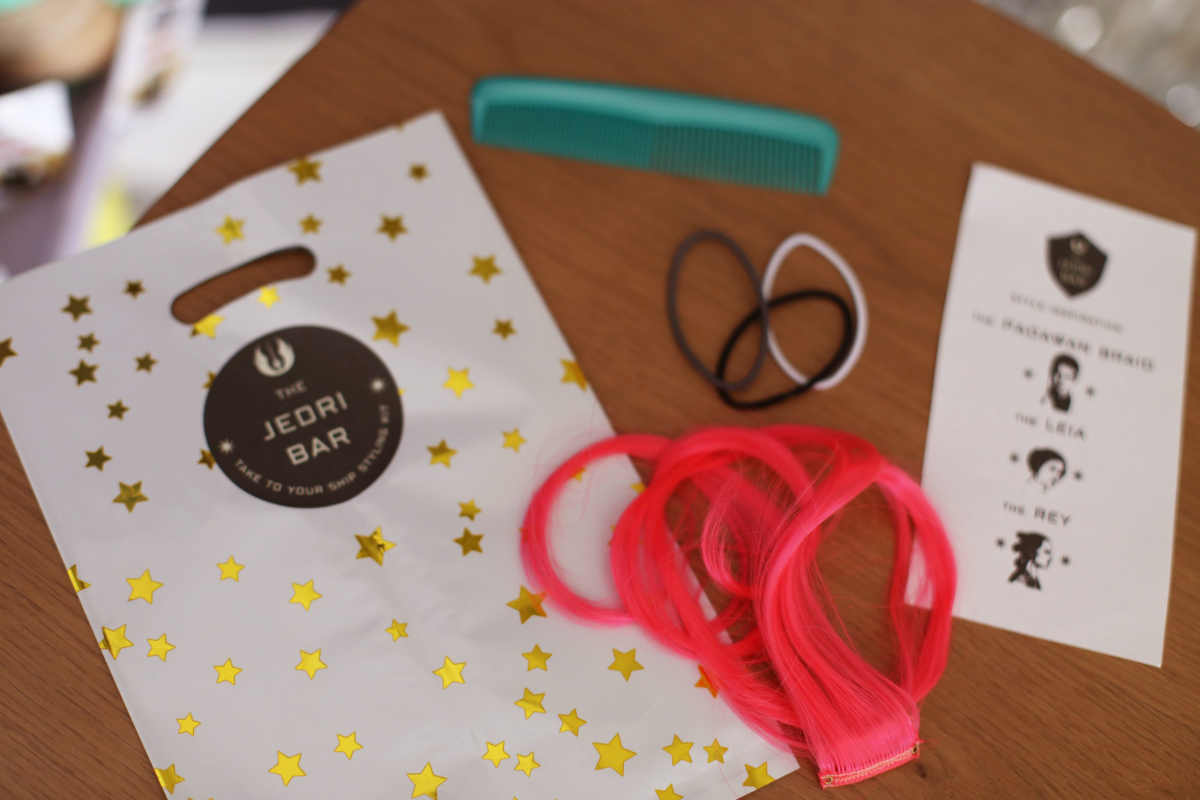 I also had take home bags with hair clip ins and a mini page of the hairstyles if any of the guests preferred not to have their hair done, but all of them loved it and wanted to participate.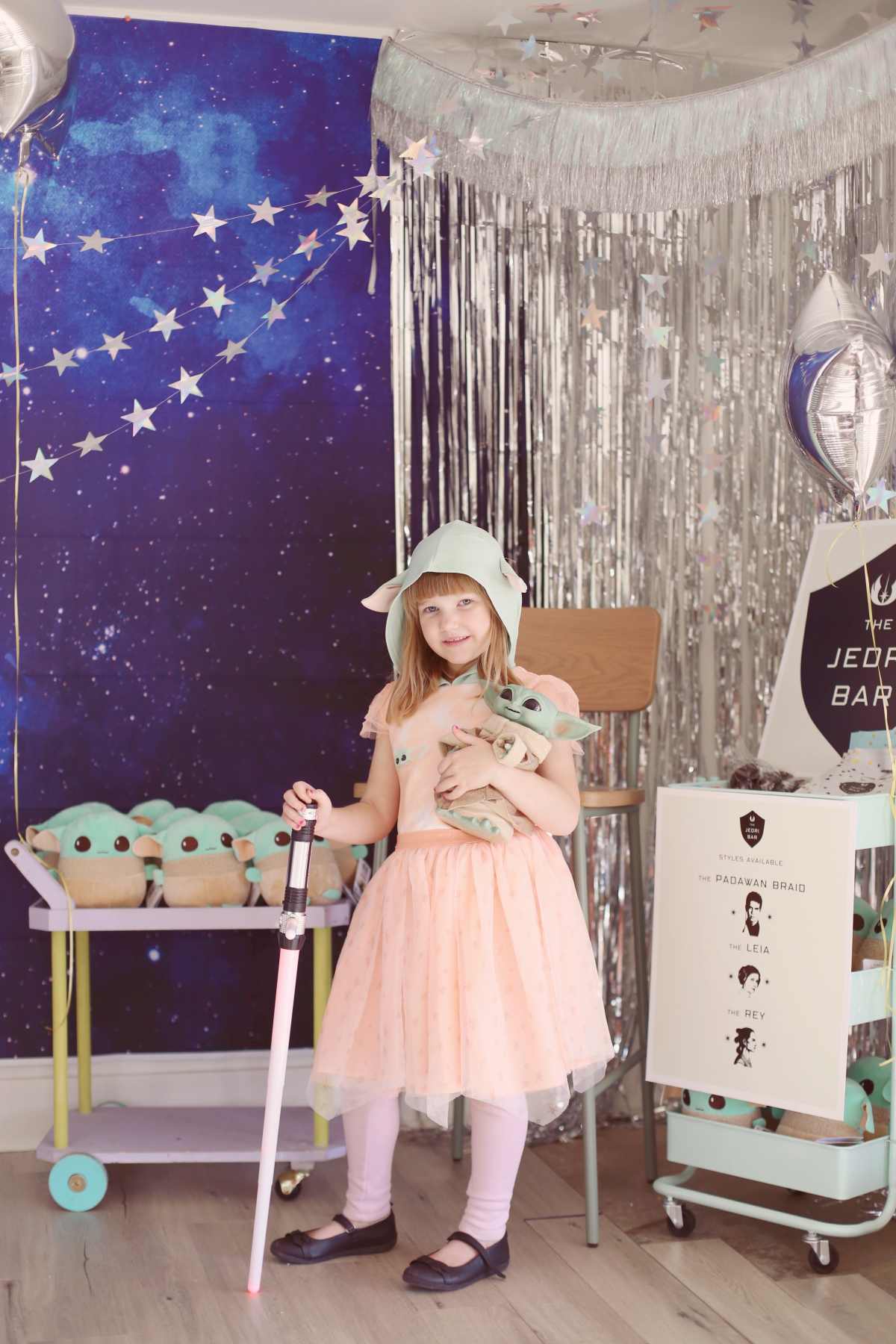 For the Jedri Bar corner, I hung up several of these foil curtains which always make for a fun moment, and each guest got to adopt their own Baby Grogu (I actually found these smaller ones from Five Below for $5, but they are sold out) to take home. After being outfitted as little Padawans, they went into the backyard for a training session from Rey and Princess Leia (I recruited a couple of our favorite friends to do this!). They taught them some lightsaber moves, and it was the cutest. You can check out this reel to see more close-ups of the party and a clip of them getting their lessons.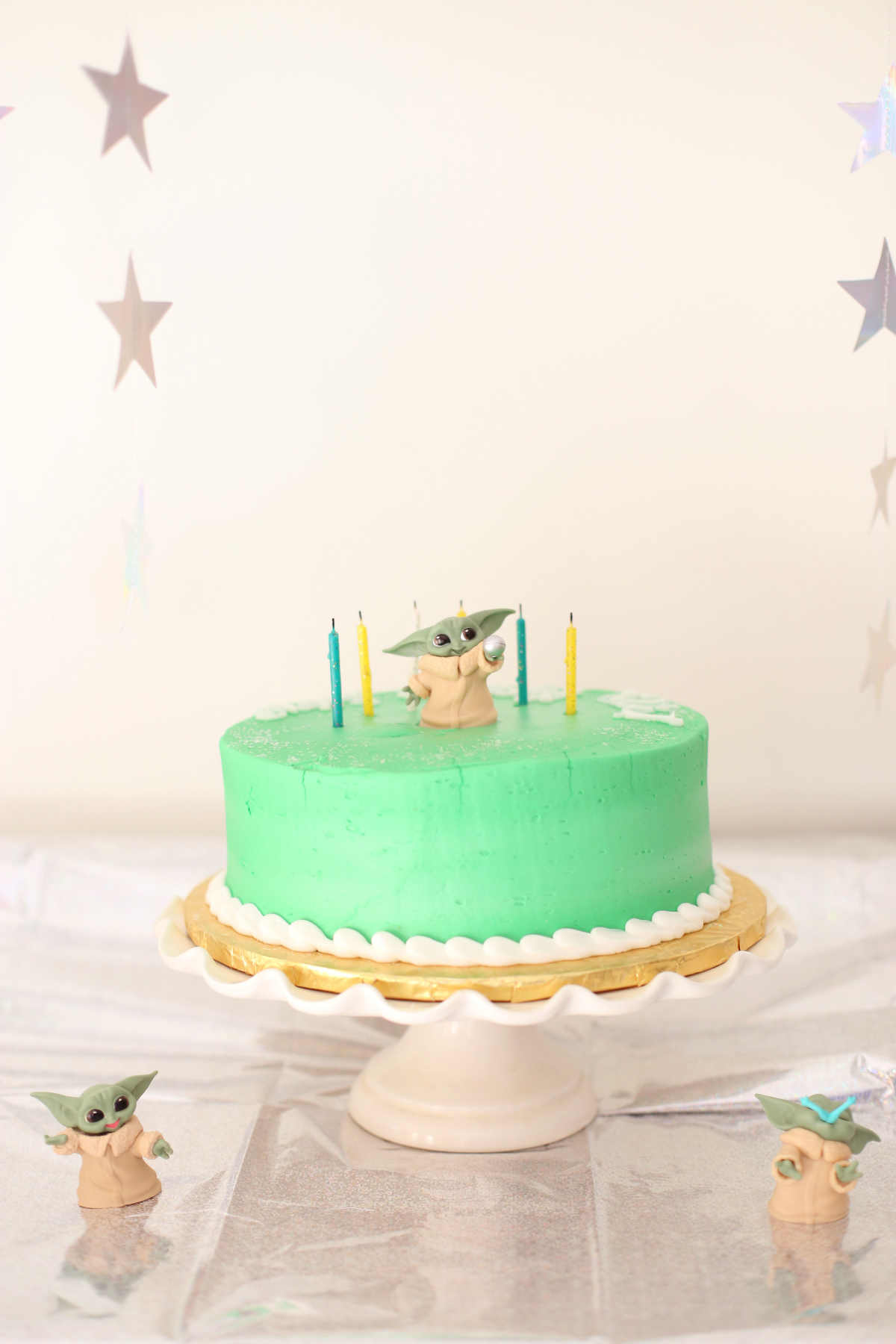 We came back in for supper and cake, which was a green cake with this cute little guy on top.
It was such a fun party, and I really enjoyed doing something a little different for this one!